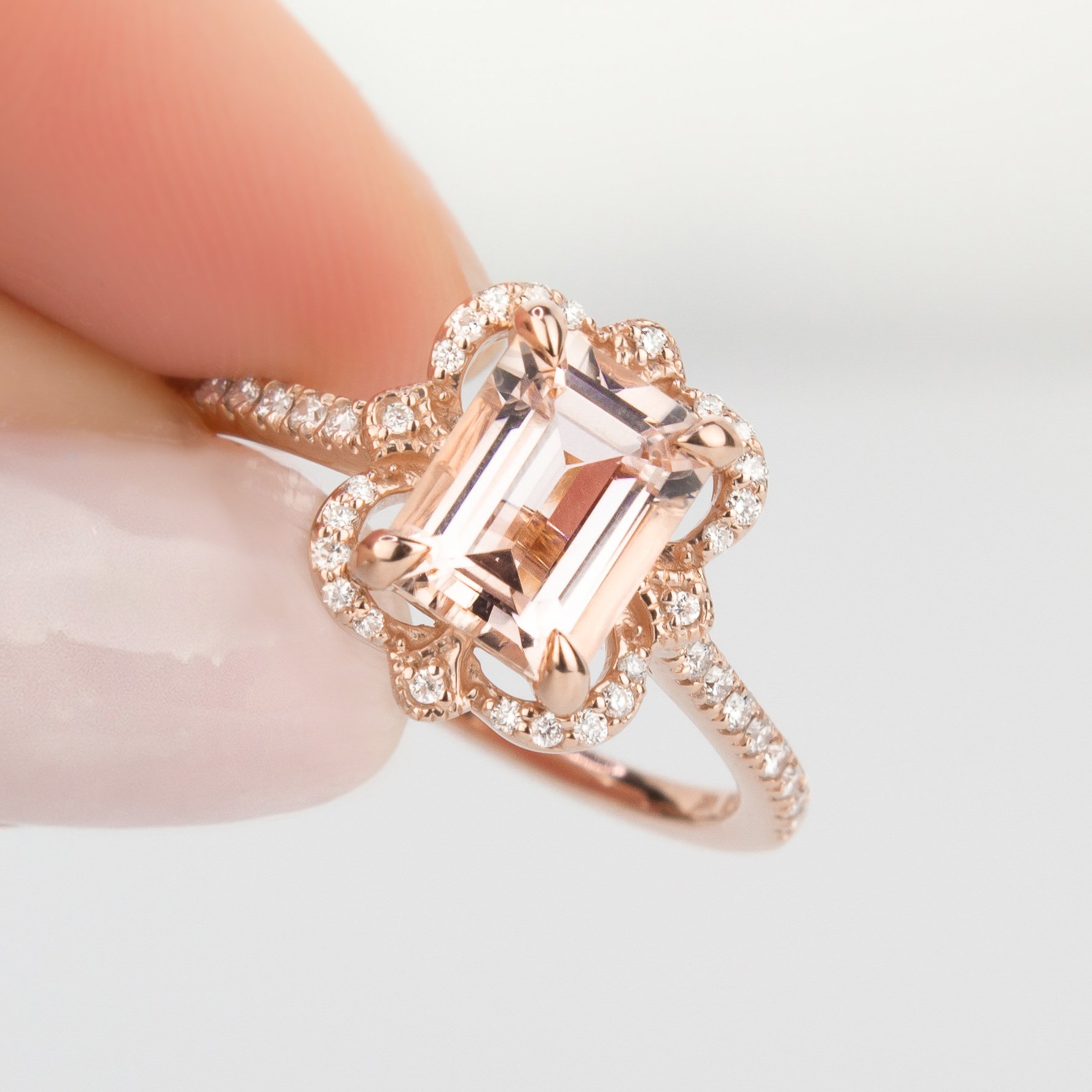 Non-diamond engagement rings seem to be increasingly popular. These distinctive ring styles, which usually feature colored gemstones at the center, are a gorgeous way to express your love.
A big center diamond is by no means a requirement for a beautiful engagement ring. Many brides and grooms prefer the pop of color that a sapphire, emerald or other colored gemstone provides. At Brilliant Earth, we are excited to offer a broad range of non-diamond engagement rings that will set your heart (or your future fiancé's) aflutter.
Most Popular Non-Diamond Engagement Rings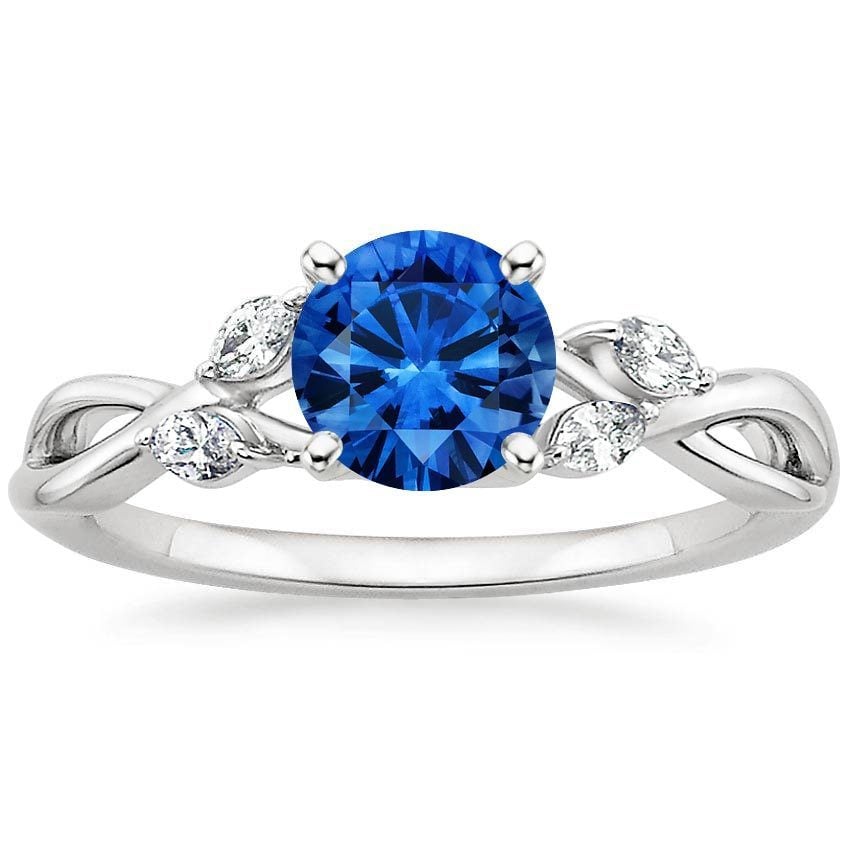 The most popular non-diamond engagement rings are those that are both beautiful and hold up very well to everyday wear. Most brides expect to wear their rings all the time and are reluctant to take them off, and some gemstones stand up to daily wear and tear better than others. That's why we usually suggest sapphires to couples looking for a non-diamond engagement ring, especially for women with very active lifestyles. Sapphires score very highly (a 9 out of 10) on the Mohs Scale of Hardness, which rates minerals on their ability to withstand surface scratching. In fact, one of the only things that can scratch a sapphire is a diamond (and we can't imagine a scenario in which that would happen in your daily life!).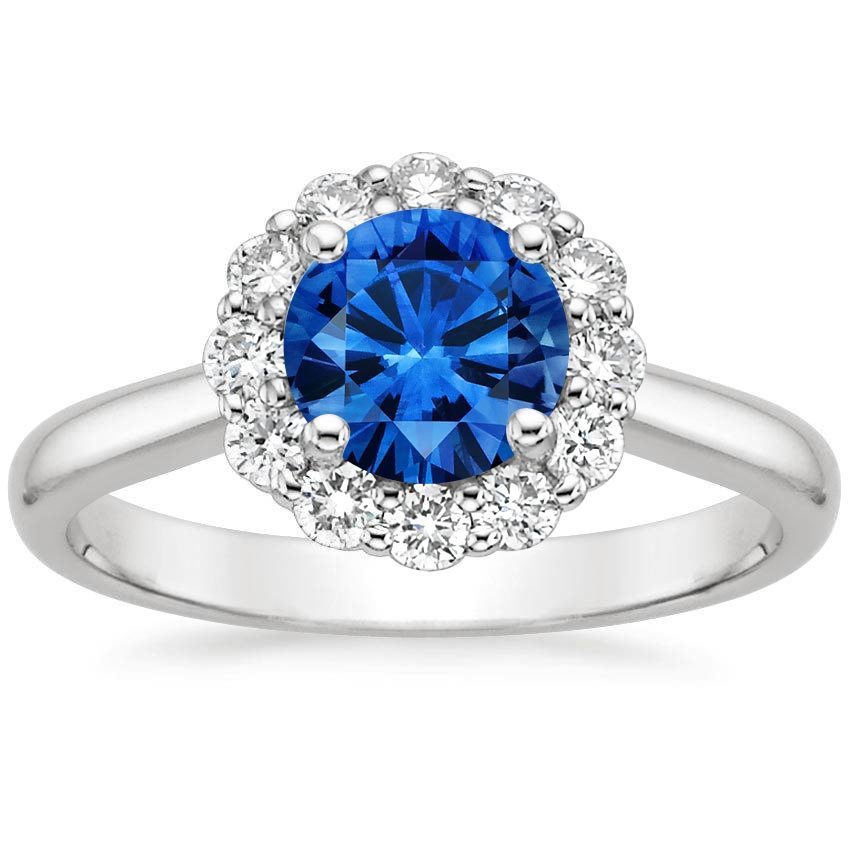 The most popular sapphire color is rich royal blue, most recently made famous by the sapphire and diamond engagement ring worn by Kate Middleton, and originally worn by Prince William's mother Diana. This traditional sapphire color is exquisite and flattering to every skin tone. Brilliant Earth offers an extensive collection of sapphire engagement rings. You can also create your own sapphire ring on our website by first choosing your unique sapphire and then selecting your ring setting and preferred precious metal when prompted.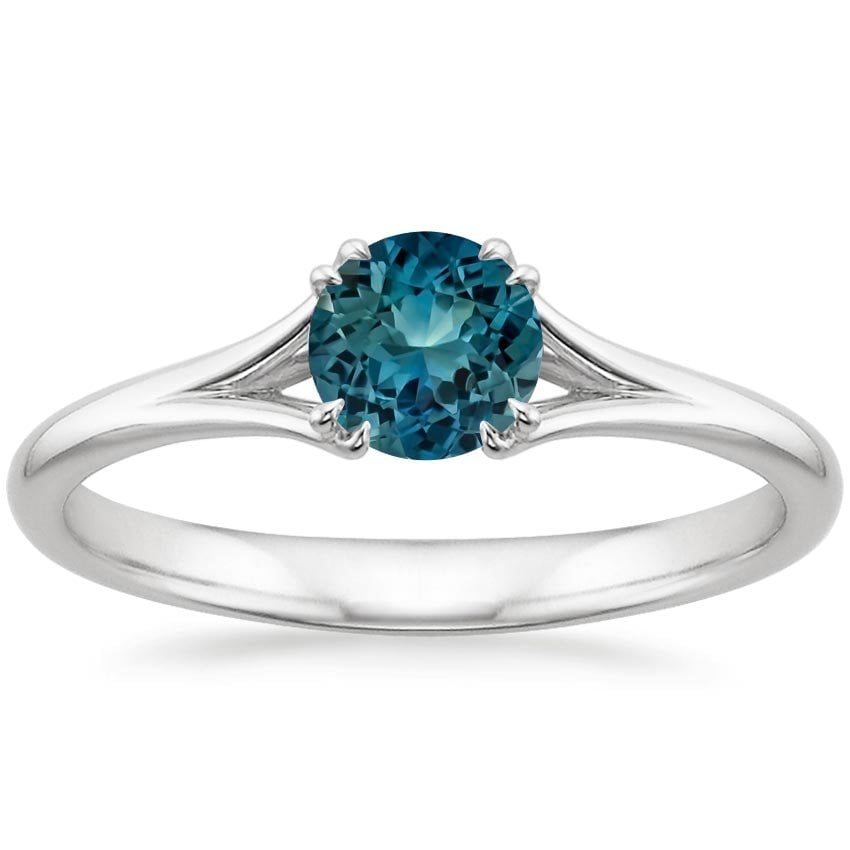 Sapphires are available in a variety of brilliant colors beyond blue—think yellow, pink, green, teal, peach, and red. Because sapphires come in every color of the rainbow, you can select your favorite hue, the most flattering tone for her skin, or something to match her eyes, and create an incredibly personalized engagement ring. Color can make all the difference in non-diamond engagement rings. These beauties can be romantic and whimsical or luxe and glamorous, depending on the color you choose. We offer teal round sapphires as standard options for our engagement rings, as well as many other colors and shapes in our unique colored gemstones collection.
Antique Non-Diamond Engagement Rings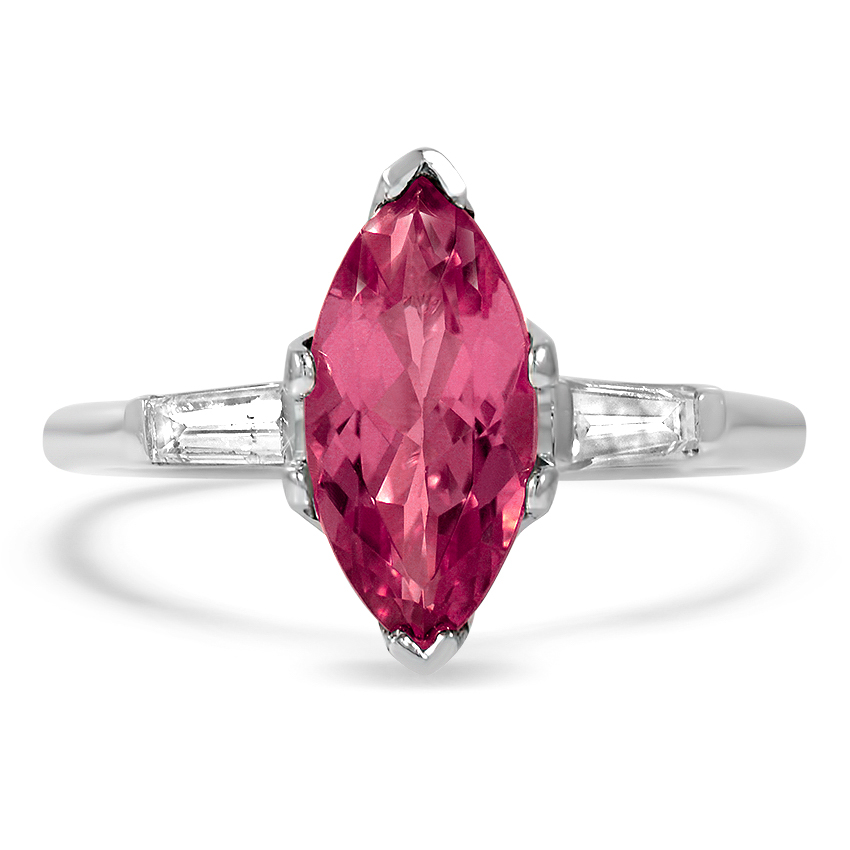 Our curated collection of vintage and antique jewelry frequently features engagement rings containing pearls or colorful center gemstones such as rubies, emeralds, garnets, aquamarines, topaz and more. Back in the Victorian era sapphires and other colored gemstones were frequently the focal point of engagement rings, and rings from the Art Nouveau era often feature dreamy center gems such as moonstone, amethyst, citrine, opal and pearl. While rings from the Art Deco and Retro eras often feature diamonds, many of the designs from these eras feature multiple smaller diamonds arranged in artistic patterns, rather than focusing on one large center gem. Choosing an antique engagement ring is an excellent way to find a unique non-diamond style.
Celebrities with Non-Diamond Rings
The typical celebrity engagement ring may still be one with an ice cube-sized diamond, but some stylish celebrities wear less expected rings styles with stunning colored center gemstones Penelope Cruz's antique ring features a center sapphire, Jessica Simpson's three-stone engagement ring features a center ruby, and Halle Berry and Zoe Saldana both have gorgeous green emeralds on their ring fingers.
Diamond Bands as Engagement Rings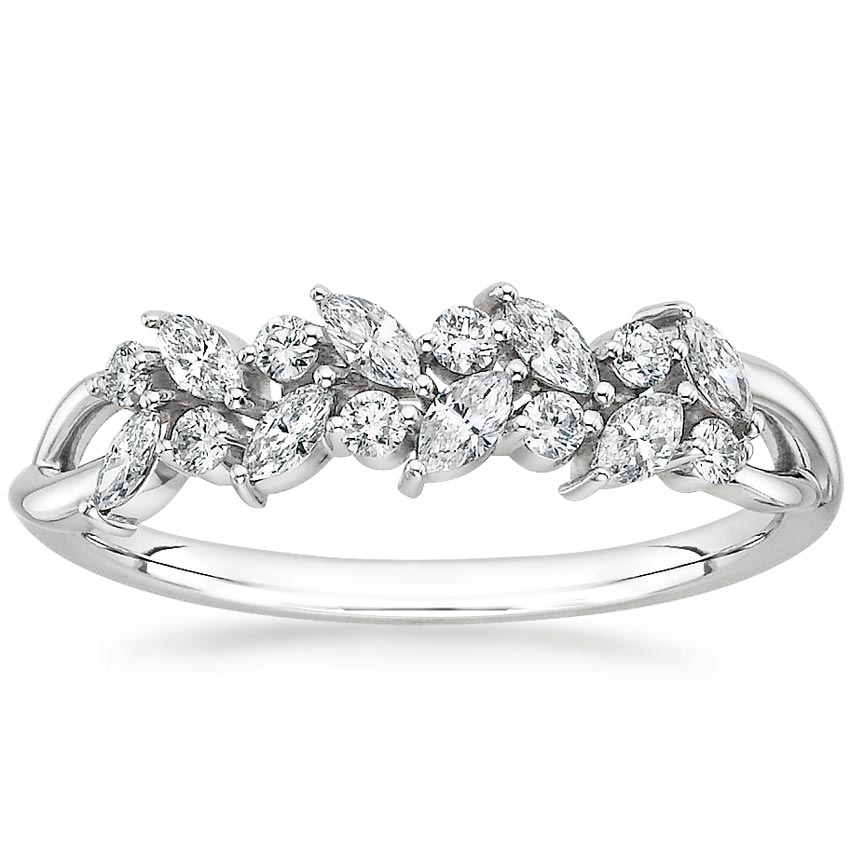 If you love diamonds but simply don't want a traditional diamond ring with a prominent center gem, consider a ring that features multiple diamond accents but no large center diamond. Brilliant Earth offers beautiful bands that showcase multiple diamonds, often in unique designs. Though they are categorized as wedding rings, any of these rings would make a beautiful choice as an engagement ring. The Celeste Diamond Ring and Arista Eternity Diamond Ring are especially popular as engagement rings choices. You also might consider a thin diamond eternity band as an engagement ring, which you can turn into a ring stack as you add your wedding band and commemorate future special occasions (anniversaries, babies) with diamond bands.
Non-Diamond Rings with Diamond Accents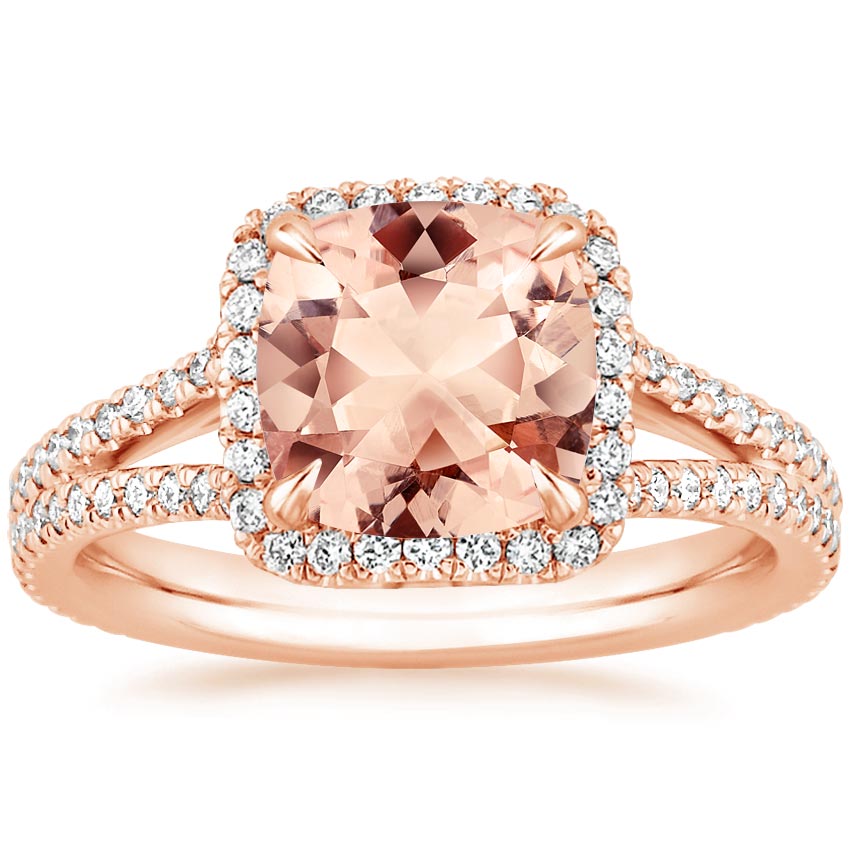 Colored gemstones work beautifully in many Brilliant Earth engagement rings settings and can transform them into something completely different, but equally exquisite. If you like the idea of having some diamonds in your engagement ring, but want a colored gemstone or pearl as the focal point, consider accenting the center gem with diamond accents. For example a halo style, which encircles the center gem in glittering diamonds, is a breathtaking way to highlight a sapphire or other center gem. Or you might choose to add side diamonds or pavé diamonds in the band. Because the price of diamonds increases exponentially with their size, choosing a setting featuring many smaller diamond accents is a smart way to get a lot of sparkle at a gentle price.
Affordability of Non-Diamond Engagement Rings
Aside from being a unique choice for an engagement ring, non-diamond engagement rings also offer a great value. Many couples love that they can purchase a non-diamond ring at a lower price point and get a larger gemstone and more look for less! With so many wedding expenses on the way, selecting a non-diamond engagement ring can be an especially appealing choice.
Final Thoughts
What do you think of engagement rings that don't have diamonds as a center gemstone?  Do you have a favorite center gem other than diamonds?  Let us know your thoughts on Facebook or Twitter or in the comments section! We would love to work with you to create your ideal non-diamond engagement ring. Contact us at your convenience, and we can help you select something from our collection, or guide you to custom design a piece that brings together a variety of personal elements and points of inspiration.