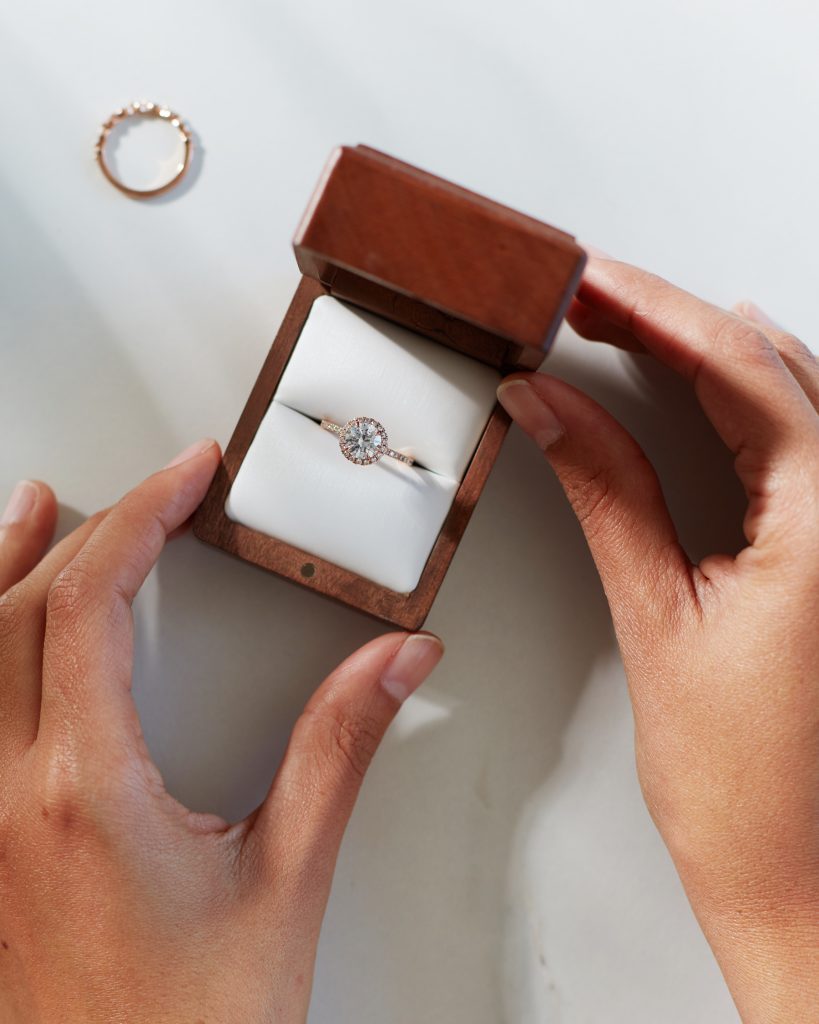 Looking for a gorgeous diamond engagement ring with standout sparkle? You'll be happy to know there are a number of ways to maximize the appearance of your ring.
Some diamond engagement ring shoppers make the mistake of looking only at the carat weight of the center diamond as an indicator of the final look – but it's certainly not the only variable to consider. While a large center diamond may not fit within everyone's budget, there are still plenty of ways to make your ring appear striking and sizable. To help couples researching engagement ring settings, we've pulled together some helpful tips and tricks to make your diamond ring appear larger and more sparkling.
1. Focus on Cut
We recommend prioritizing cut when selecting your diamond! More than carat weight, clarity, or color, nothing determines a diamond's overall beauty more than its cut. The skill with which a diamond is cut determines how well it reflects and refracts light, which in turn will determine how much fire, sparkle, and brilliance your diamond has. A well-cut diamond will often appear larger than a poorly-cut diamond of the same carat weight with enhanced color and clarity.
2. Fancy Diamond Shapes
Round diamonds are the most brilliant, classic, and popular shape for diamond engagement rings, but are often the most expensive diamond shape per carat weight. Fancy shaped diamonds – any shape apart from round – are great alternatives for those looking to make their ring appear larger or more unique. Elongated shapes like oval, emerald, pear, marquise, and radiant diamonds have more surface area per carat weight than round diamonds do, making them appear to take up more real estate on your finger.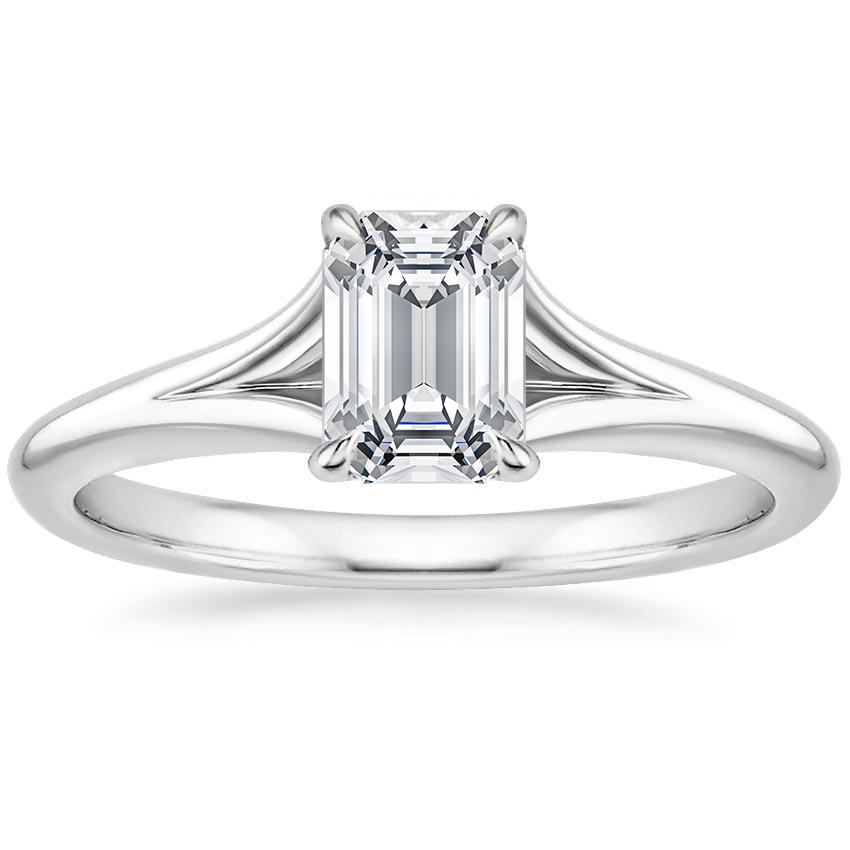 3. Hello Halo
Like an optical illusion, surrounding your center diamond with a halo of smaller sparkling diamonds will add to the overall impact of your diamond ring, making the center stone appear larger.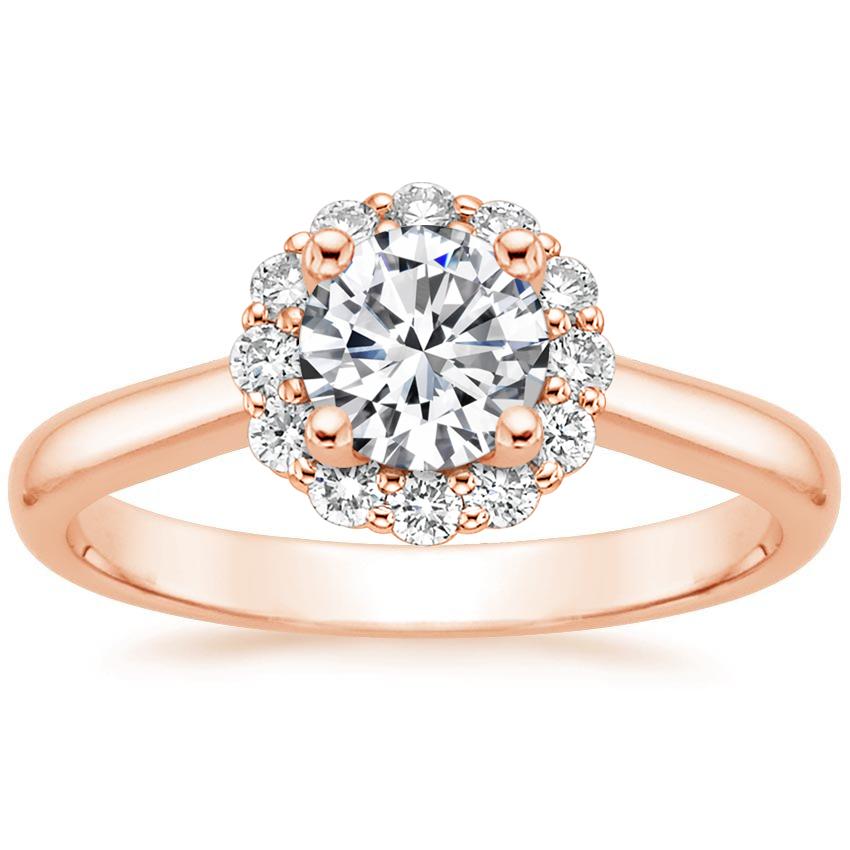 4. Settings with Pavé Diamond Bands
The "pavé" setting comes from the French word for "pave," meaning paved with diamonds. By setting small diamond accents close together along the band with minimal visibility of the metal, the effect is one of continuous sparkle.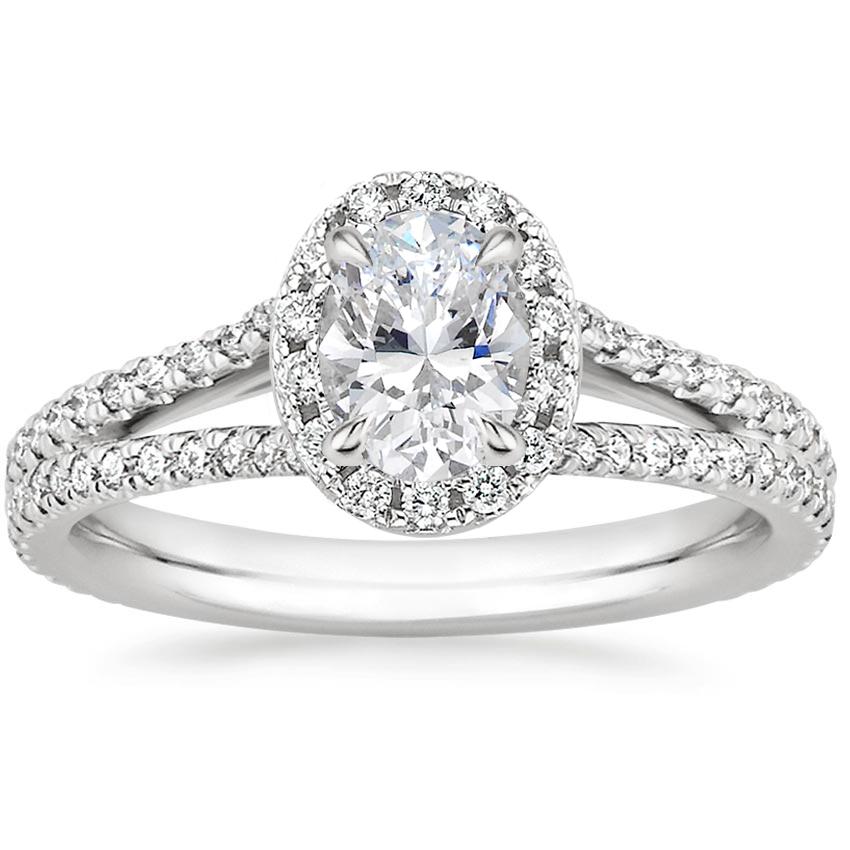 5. Three Stone Rings
Because of their romantic symbolism of a couple's past, present, and future, three stone rings have long been a popular choice; but they've become even more in-demand since Prince Harry proposed to Meghan Markle. Three stone styles feature two smaller diamond accents embracing the center diamond, making the center diamond appear larger and more dazzling. The gently tapered band of the Tapered Three Stone Diamond Ring does even more to draw the eye to the center diamond, giving it a larger look.
6. Delicate Bands
Slender and delicate bands will make your center diamond appear larger in contrast. Some rings like the Lyra Diamond Ring combine several of these elements including a petite band and scalloped pavé diamond accents in a three stone setting.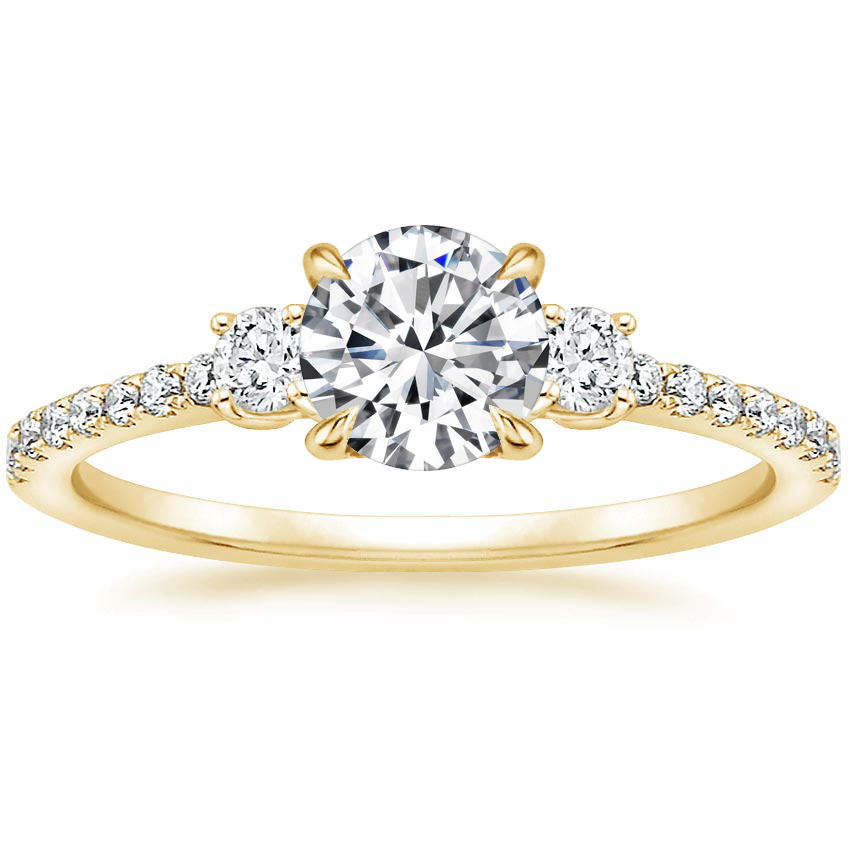 7. Intricate Details
Beautiful detailing like hand engraved designs, milgrain, and lustrous beads of precious metal will add to the overall shimmer and visual interest of your ring.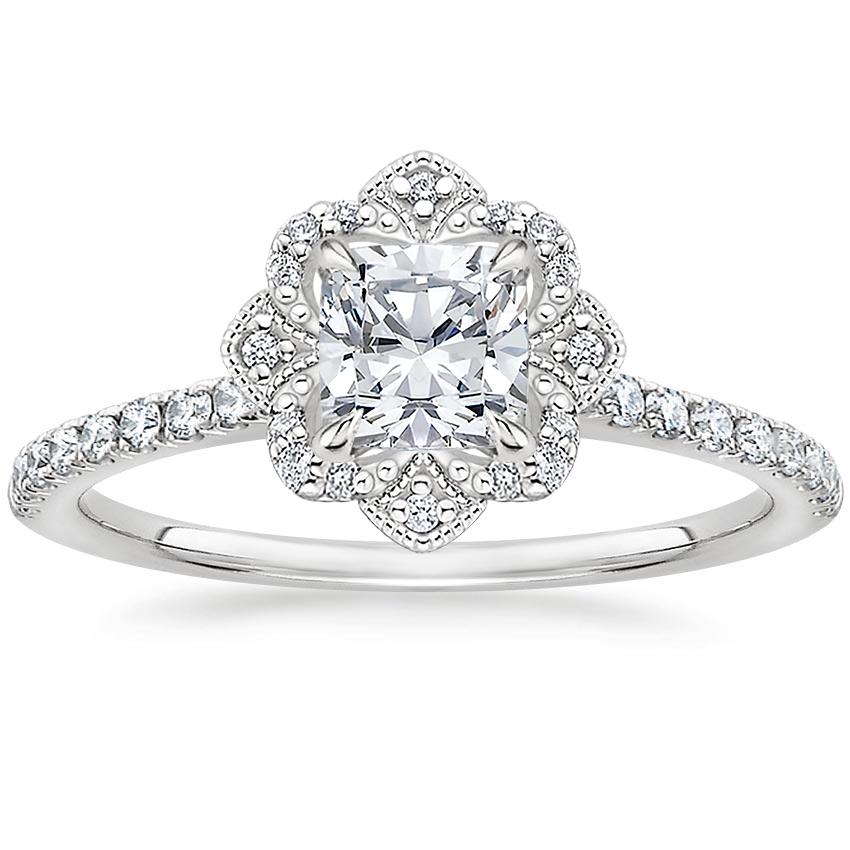 8. Consider a Lab Created Diamond
Lab diamonds have the same physical, chemical, and optical properties as mined diamonds, but often come at a lower price point. Man made offer excellent value, and are slightly more affordable than natural diamonds of comparable size and quality. They are also a responsible choice given that no new mining is required!
9. Regular Cleaning
Once you have your diamond ring, keeping it clean will help maintain its appearance and sparkle. A ring that is dingy will look dull and less impressive than a sparkling clean diamond. For an at-home solution, jewelry cleaner, polishing cloths, or a few drops of dish soap in warm water should work just fine! After cleaning, use only soft, lint-free cloths to dry your rings and remove any excess oil and film. Always be careful to avoid snags when drying!
10. Consider a Diamond Alternative
While diamonds are still the most popular gemstone used in engagement rings, other gemstones and diamond alternatives are becoming increasingly sought after. Moissanites are a popular diamond simulant, and their strength and sparkle make them a great option for jewelry you plan on wearing for a long time. Sapphires are the second hardest gemstone after diamonds and come in many colors – including white – making them another great choice for engagement ring settings. However, colored gemstone engagement rings are also a popular trend, with celebrities like Katy Perry, Elizabeth Olsen, Olivia Wilde, Kate Middleton, and Victoria Beckham all sporting stunning engagement rings with colored gemstones.
Final Thoughts
Which of these tips did you find most helpful? Do you have a favorite from the styles listed above? Let us know on Instagram, Facebook, or Twitter, or leave us a comment below!