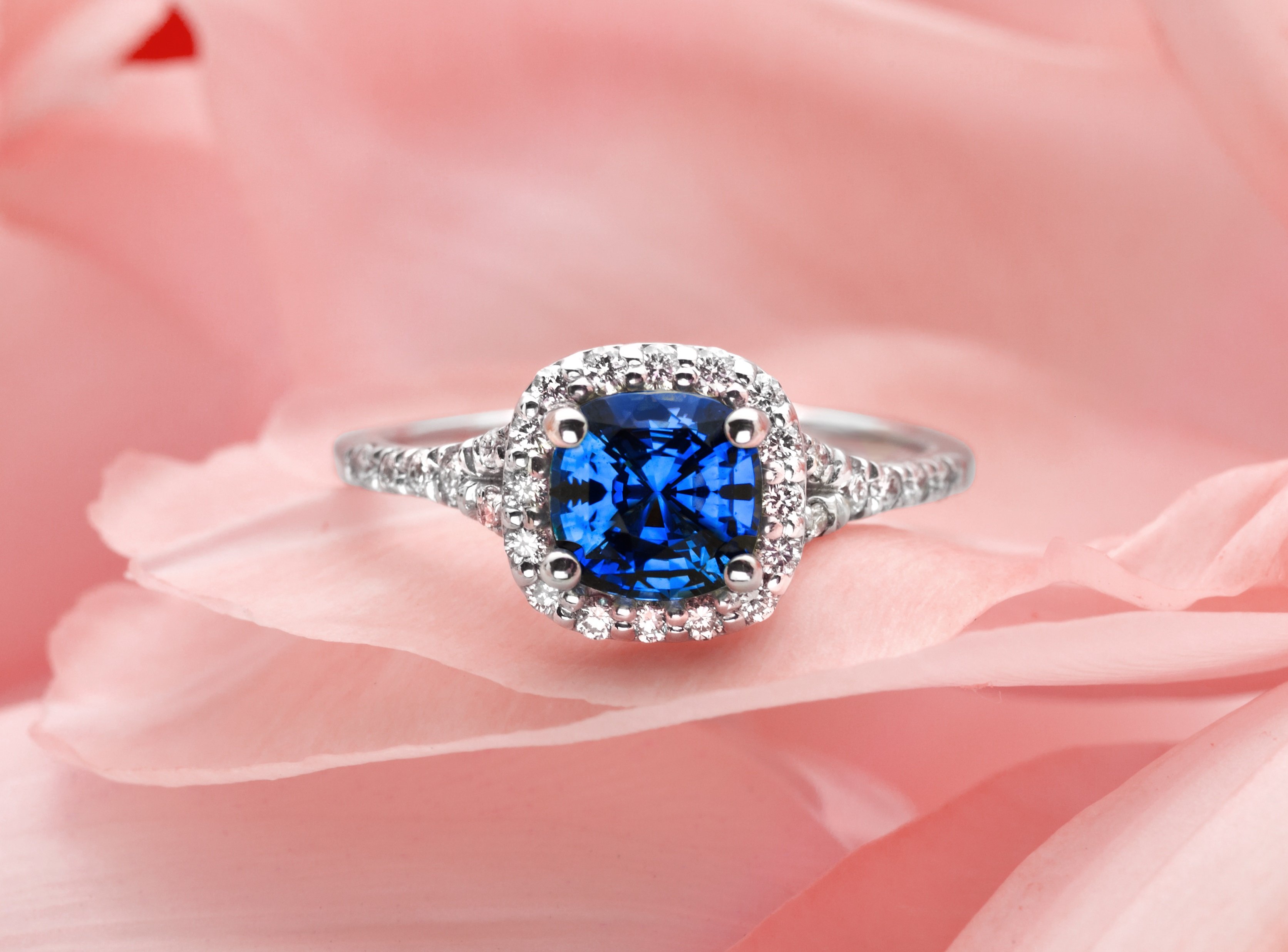 You probably know that a sapphire is a gorgeous and traditional choice for an engagement ring, and may have heard that before the twentieth-century engagement rings more often featured sapphires than diamonds.
We bet you don't realize how many gorgeous hues sapphires can be found in–deep blue is just the beginning! In fact, sapphires occur in every color of the rainbow (though red sapphires go by their other name, rubies). At Brilliant Earth, we create engagement rings using ethically sourced sapphires in every hue. These are the colors that are most popular for sapphire engagement rings:
Blue Sapphire Engagement Rings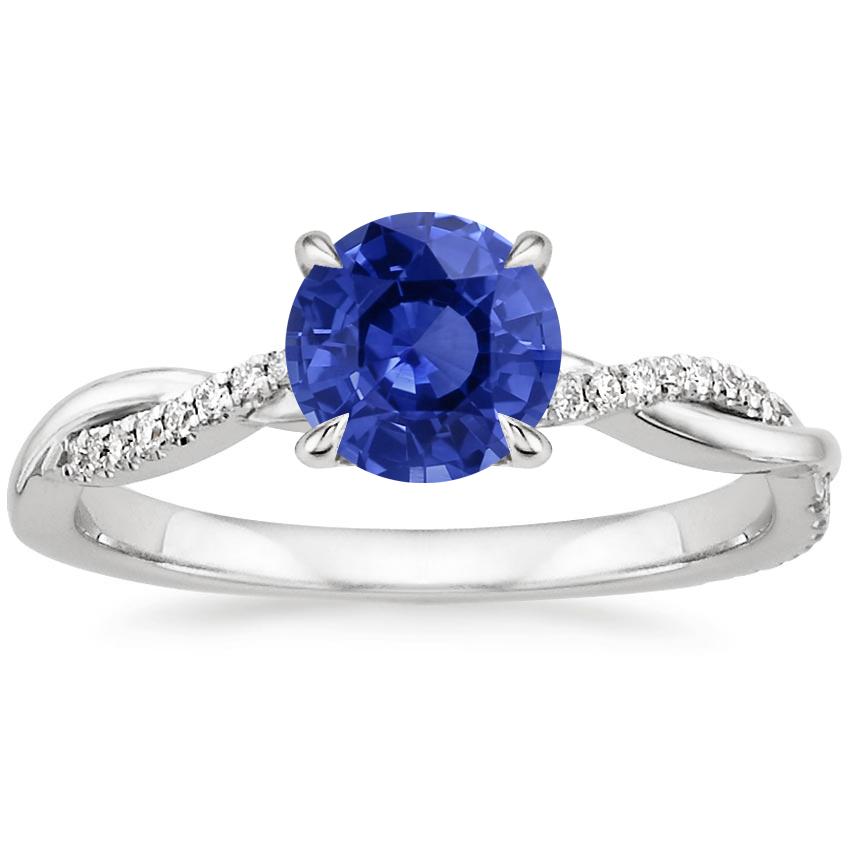 Classic deep blue remains the most sought after choice for sapphire engagement rings. At Brilliant Earth we offer blue sapphires in round, oval, and cushion cuts as a standard option in most of our engagement ring styles, which means that these rings can be yours quickly, sometimes in as little as a week from when you place your order.
Peach Sapphire Engagement Rings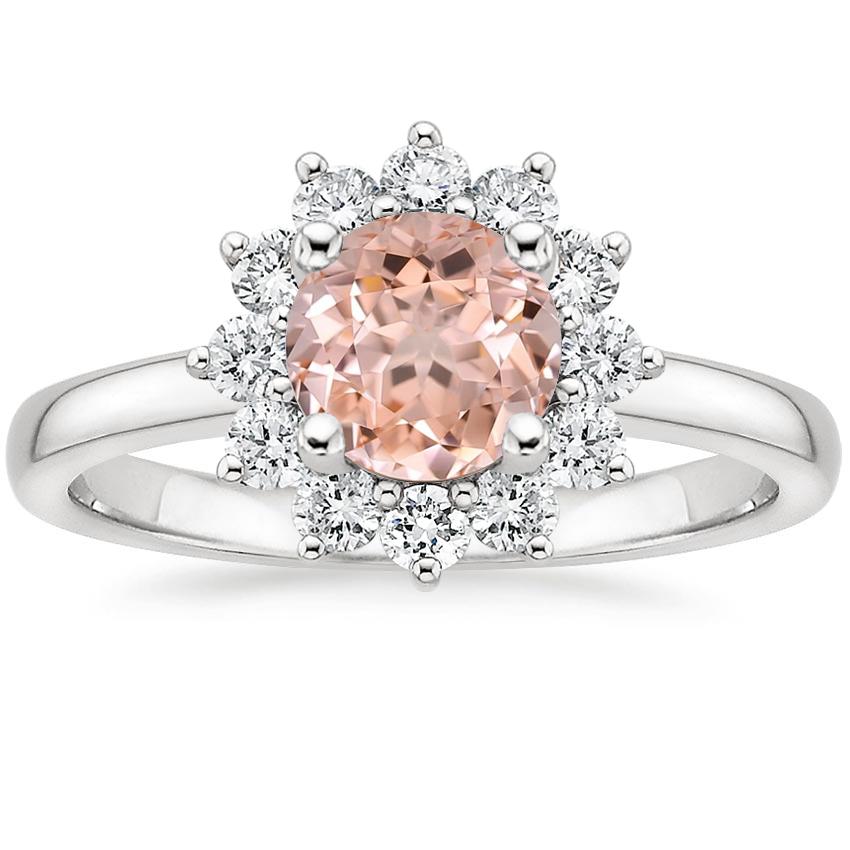 You may not have known that sapphires come in lovely shades of peach, but peach sapphires are among the most popular colors for sapphire engagement rings. They offer the feminine beauty of pink sapphires in a more understated shade.
Green Sapphire Engagement Rings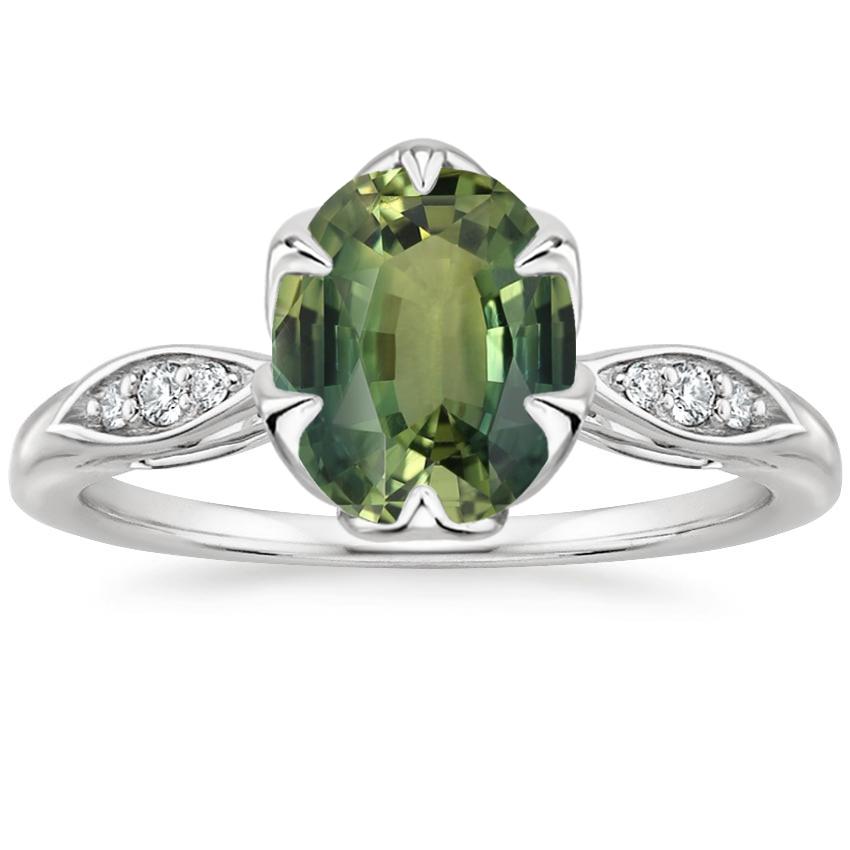 If you adore the color green, consider a green sapphire as the centerpiece for an engagement ring. Because sapphires are harder and more scratch-resistant than emeralds, a green sapphire may be a better choice for an engagement ring than an emerald.
Yellow Sapphire Engagement Rings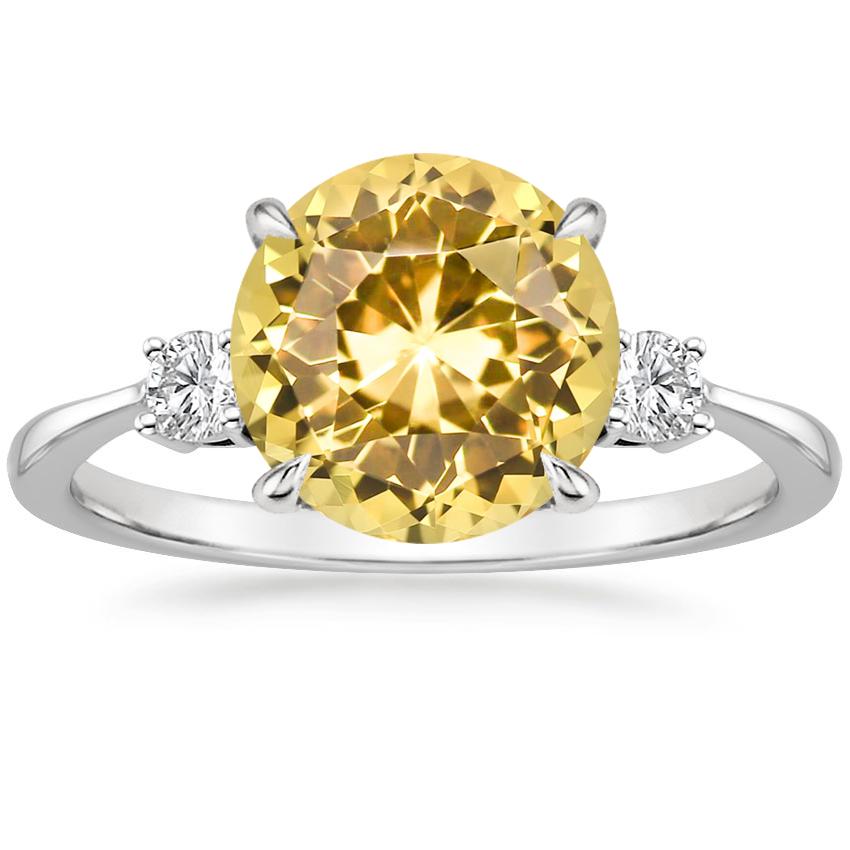 Bright and brilliant yellow sapphires are the second most requested gemstone for sapphire engagement rings. We offer oval yellow sapphires in two sizes as a standard option, and often offer other shapes and sizes in our collection of Unique Colored Gemstones.
Pink Sapphire Engagement Rings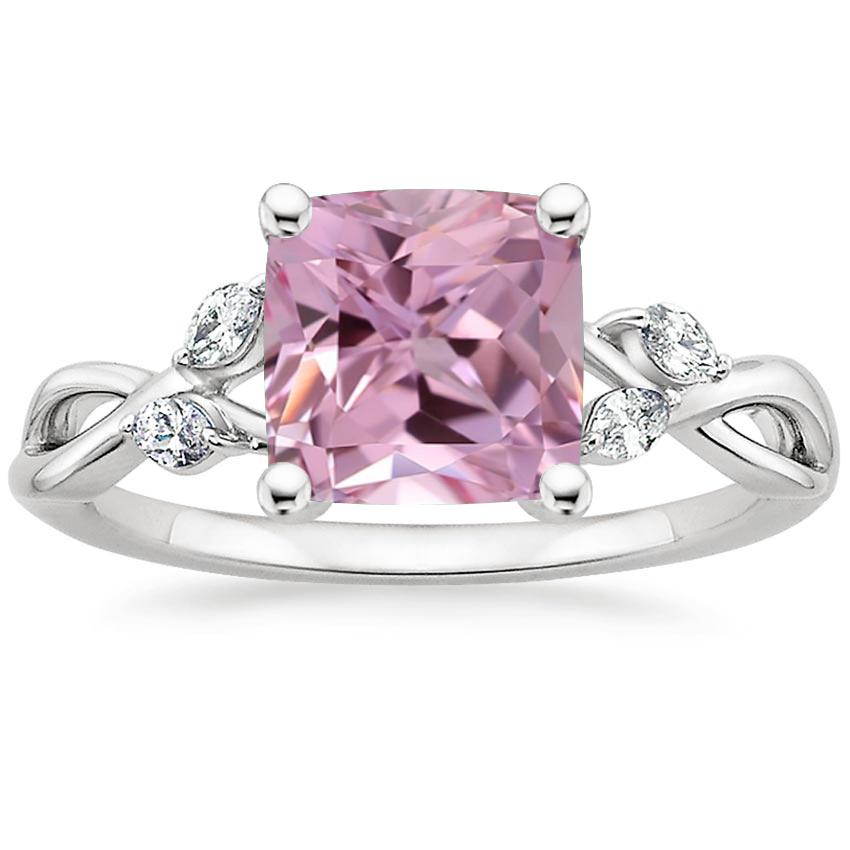 Beautiful pink sapphires are a feminine and very romantic choice for an engagement ring. They come in shades ranging from bright pink to deep fuchsia, and look especially beautiful against cool white gold or platinum.
Purple Sapphire Engagement Rings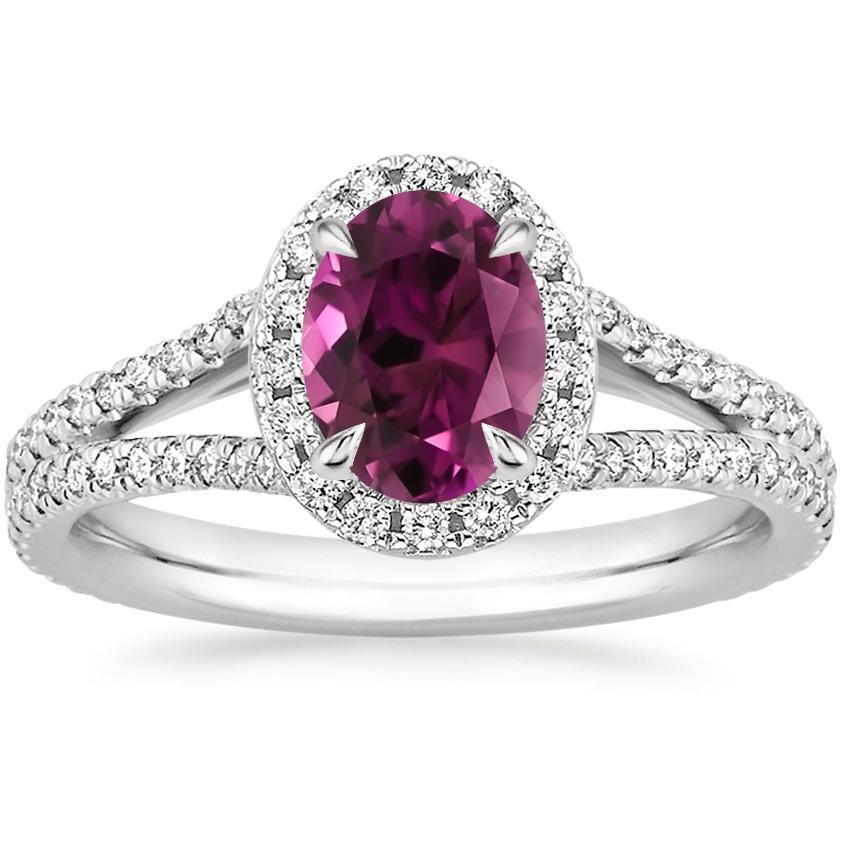 If purple is your favorite hue, consider a purple sapphire as the centerpiece for an engagement ring. These gemstones usually feature a deeper shade of purple than that of amethysts, and make a very distinctive choice.
Orange Sapphire Engagement Rings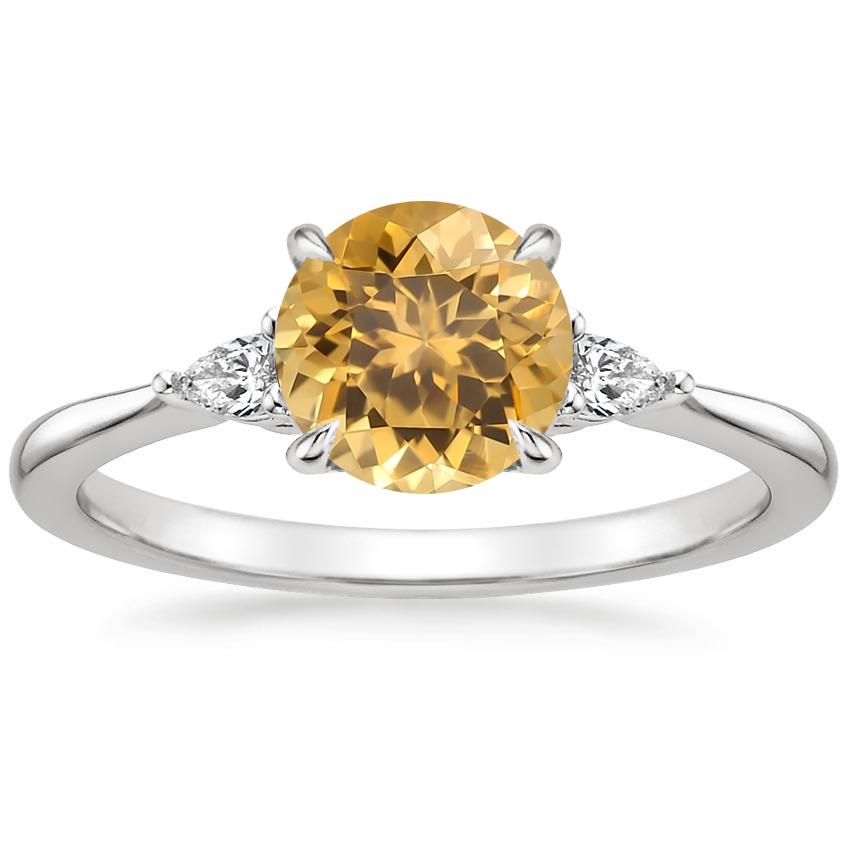 A bright and beautiful orange sapphire exudes joy, making it a perfect, if unexpected, choice for your engagement ring. Orange sapphires work equally well in traditional and contemporary settings.
White Sapphire Engagement Rings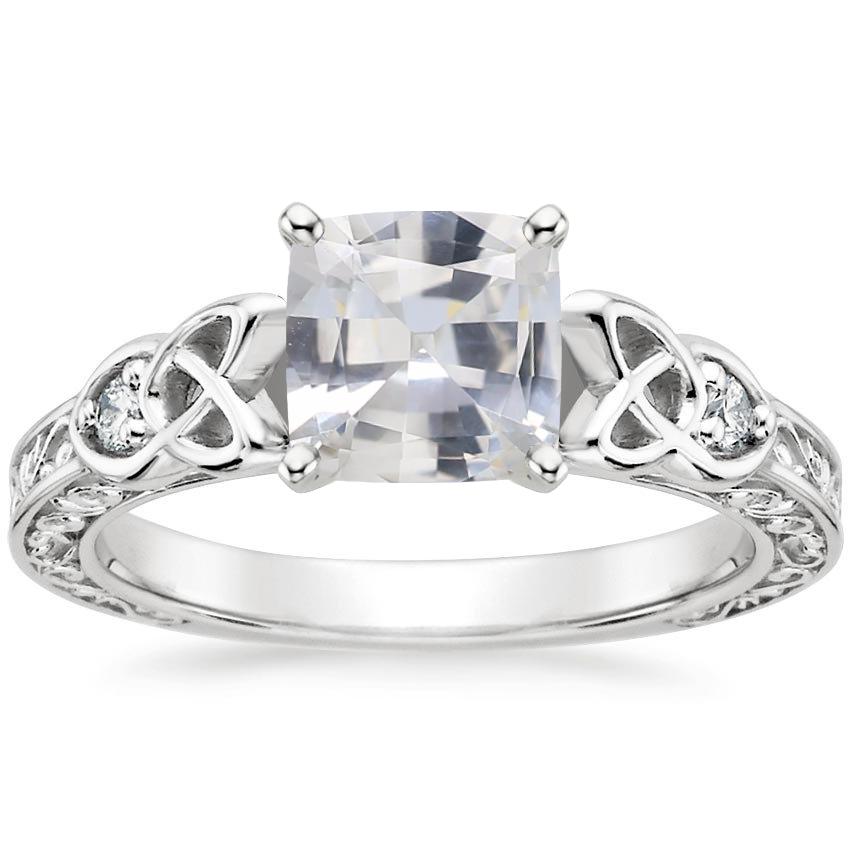 Many people have never heard of a white sapphire, but these stunning gemstones make beautiful engagement rings. They are nearly as scratch-resistant as diamonds, making them perfect for everyday wear, but cost significantly less.
Final Thoughts
Which of these sapphire engagement ring colors is your favorite?  Let us know on Facebook or Twitter, or in the comments section!