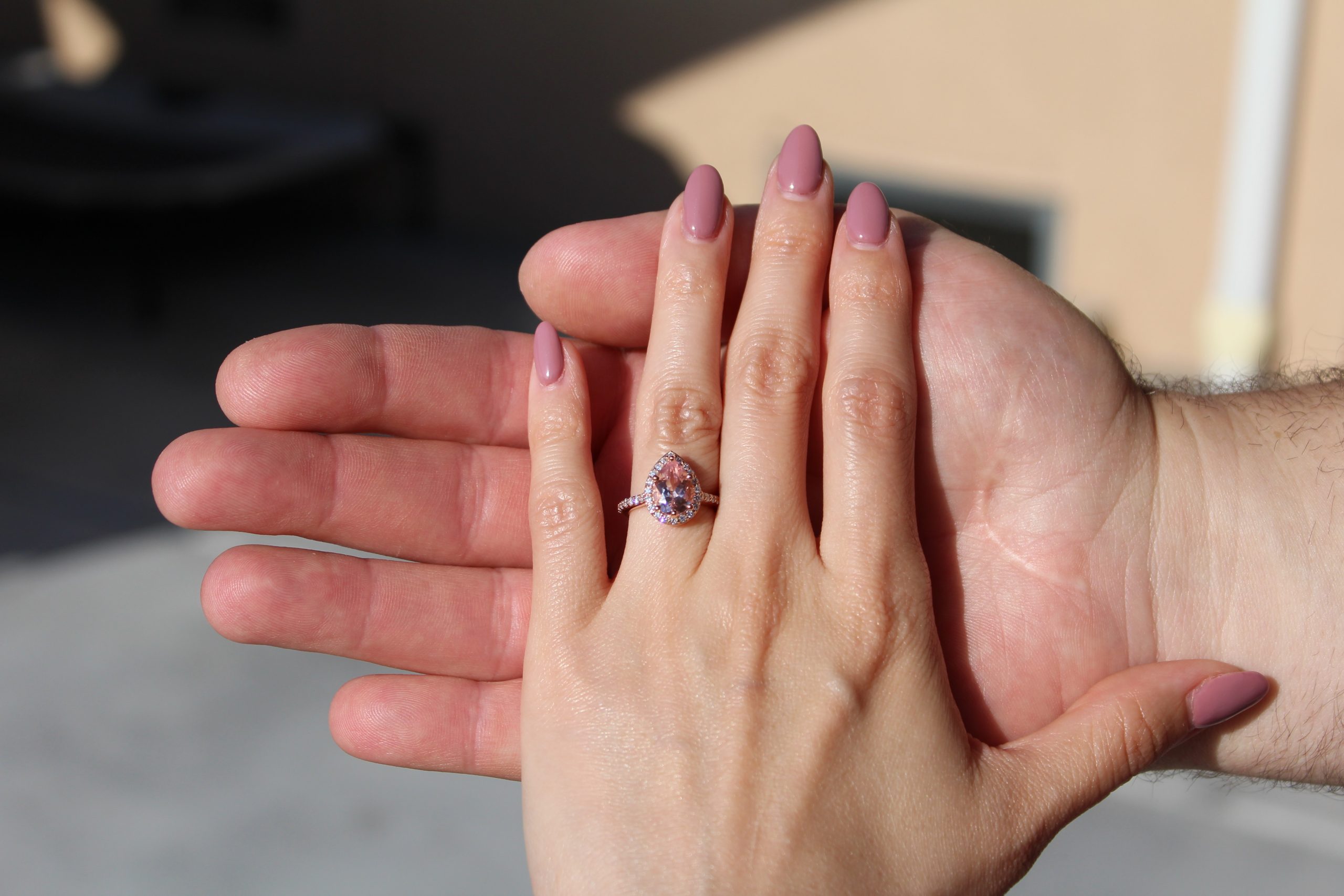 We're obsessed with the unique, soft, and feminine look of pink diamond and pink gemstone rings!
Pink engagement rings have been a rising trend that we don't see fading any time soon. From celebrities like Blake Lively and Katy Perry choosing pink gemstones to the way these gems beautifully flatter many skin tones, it's no wonder pink engagement rings are having a moment.
Sought after for their exceptional clarity and captivating peachy pink hues, morganites offer a stunning, affordable choice for an engagement ring. Sapphires, although best known for a royal blue color, also come in various shades of pink. Because they are harder and more durable than morganites, pink sapphires are an excellent choice for everyday jewelry like an engagement ring. For those who are looking for both durability and brilliant sparkle, pink colored diamonds offer a modern, colorful take on a classic choice.
Read on to discover some of our favorite pink engagement ring styles!
Waverly Diamond Ring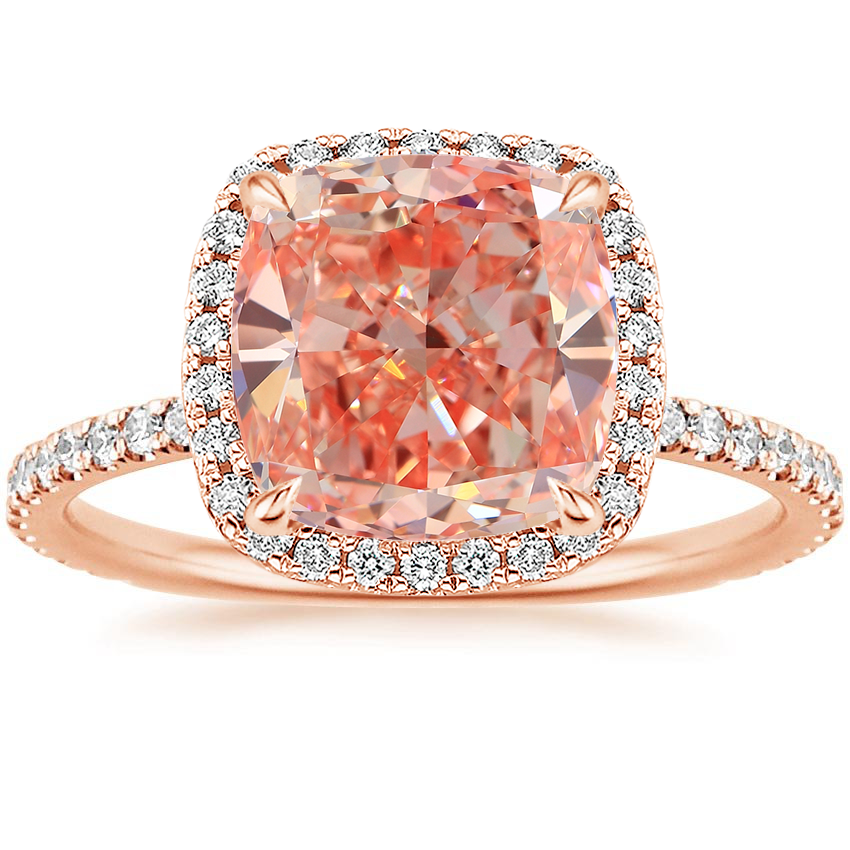 With a halo of beautiful scalloped pavé diamonds that encircle the center gem and adorn the band, as well as a diamond-encrusted gallery, this spectacular ring sparkles from every angle and highlights the center pink gemstone. Pictured here with a pink cushion lab created diamond.
Demi Diamond Ring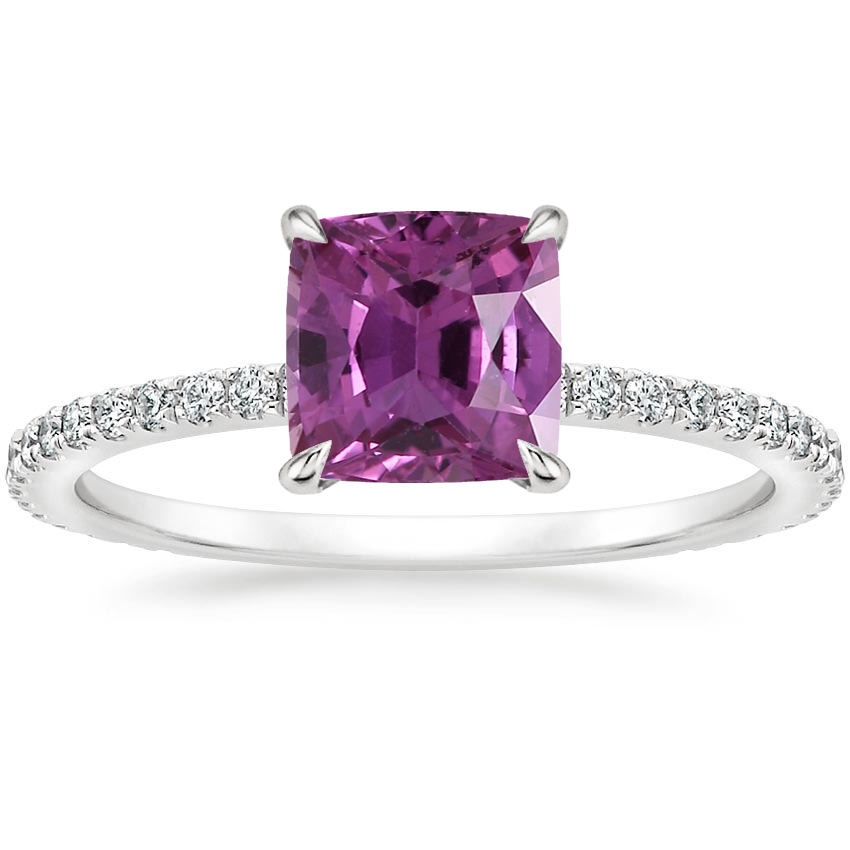 This elegant engagement ring features a glittering hidden halo of diamonds that wraps around and elevates the center gem. Pictured here with a vivid pink cushion sapphire.
Cadenza Halo Diamond Ring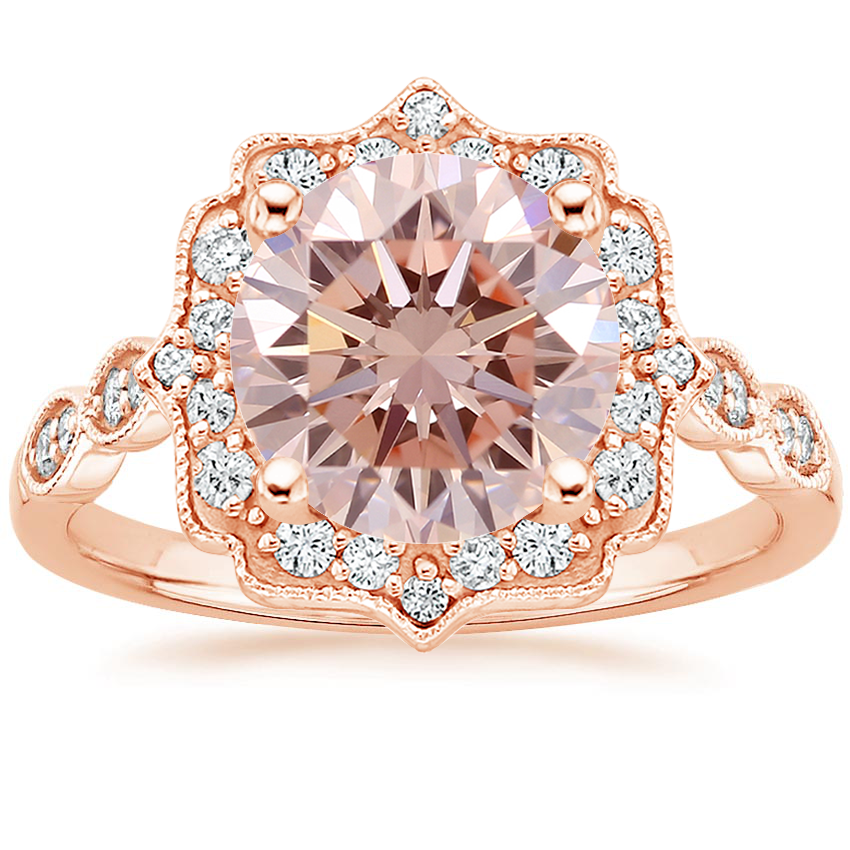 Glittering diamonds and light-catching milgrain form an ornate halo around the center gem in this breathtaking vintage-inspired ring. Pairs of pavé diamonds nestled in marquise-shaped frames gracefully flow down the band for additional sparkle. Pictured here with a pink round lab created diamond.
Elodie Ring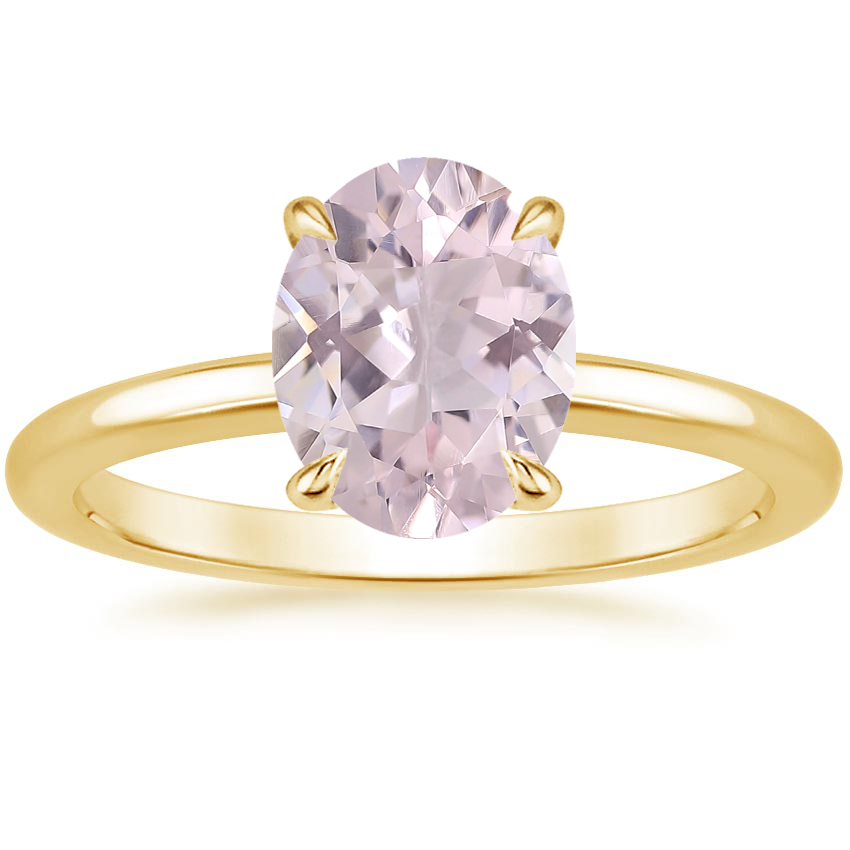 This elegant solitaire features an open basket with claw prongs that cradle the center gem. The petite band adds to the sleek, classic look of this ring. Pictured here with a pink oval morganite.
Petite Twisted Vine Diamond Ring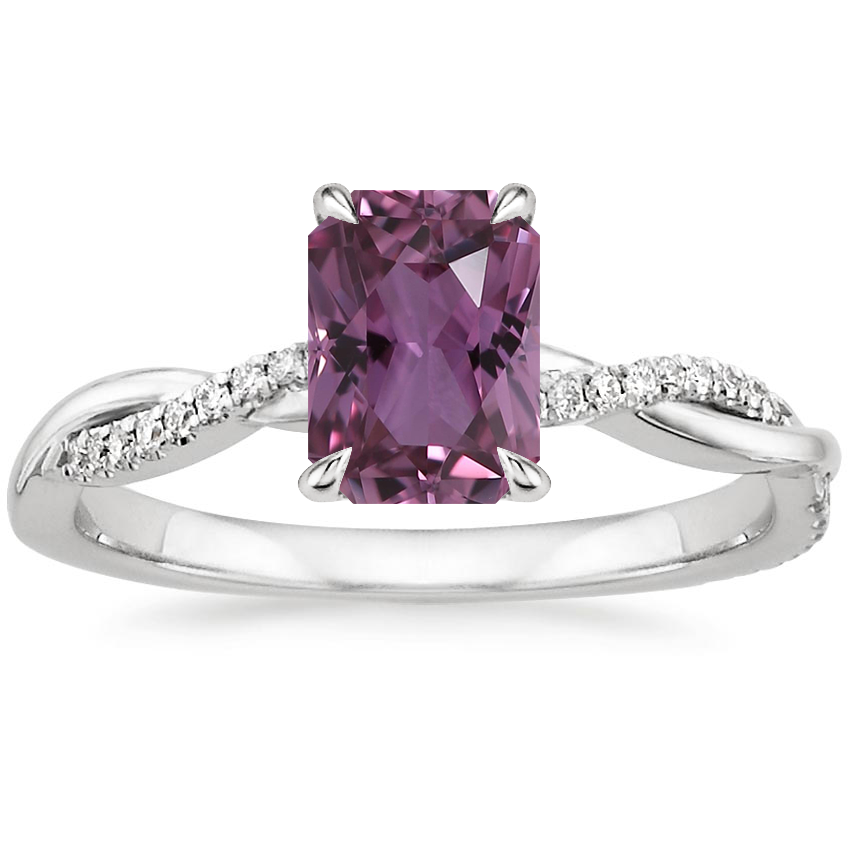 This beautiful ring features a shimmering strand of pavé diamonds entwined with a lustrous ribbon of precious metal. Pictured here with a vivid pink radiant sapphire.
Reina Diamond Ring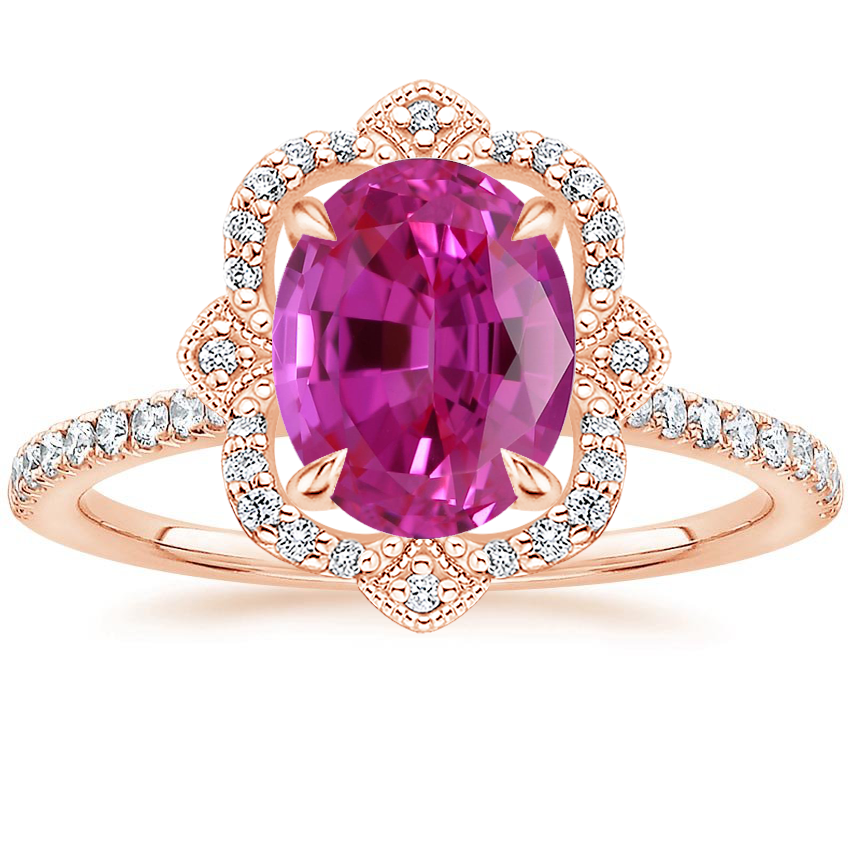 A regal halo of diamond accents surrounds a shimmering center gem in this dazzling ring for a distinctive and elegant look. Pictured here with a hot pink oval sapphire.
Secret Garden Diamond Ring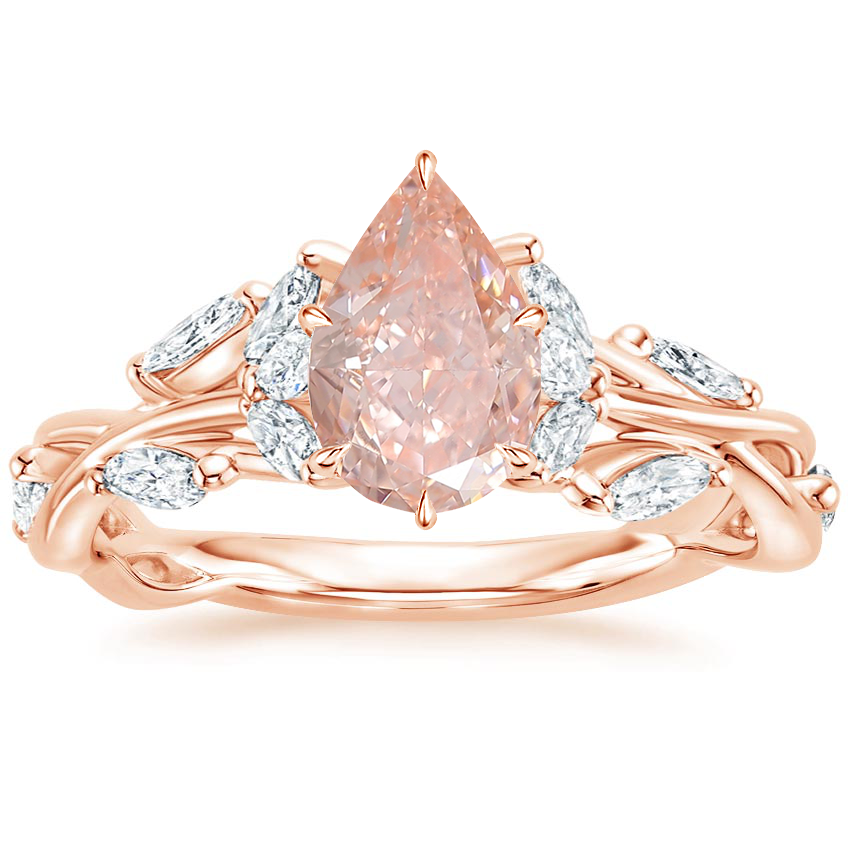 A fan favorite! Glistening marquise-shaped diamond buds rest on whimsical vines of precious metal winding towards the center gem in a look of natural elegance. Pictured here with a pink pear lab created diamond.
Soleil Diamond Engagement Ring with Pink Lab Diamond Accents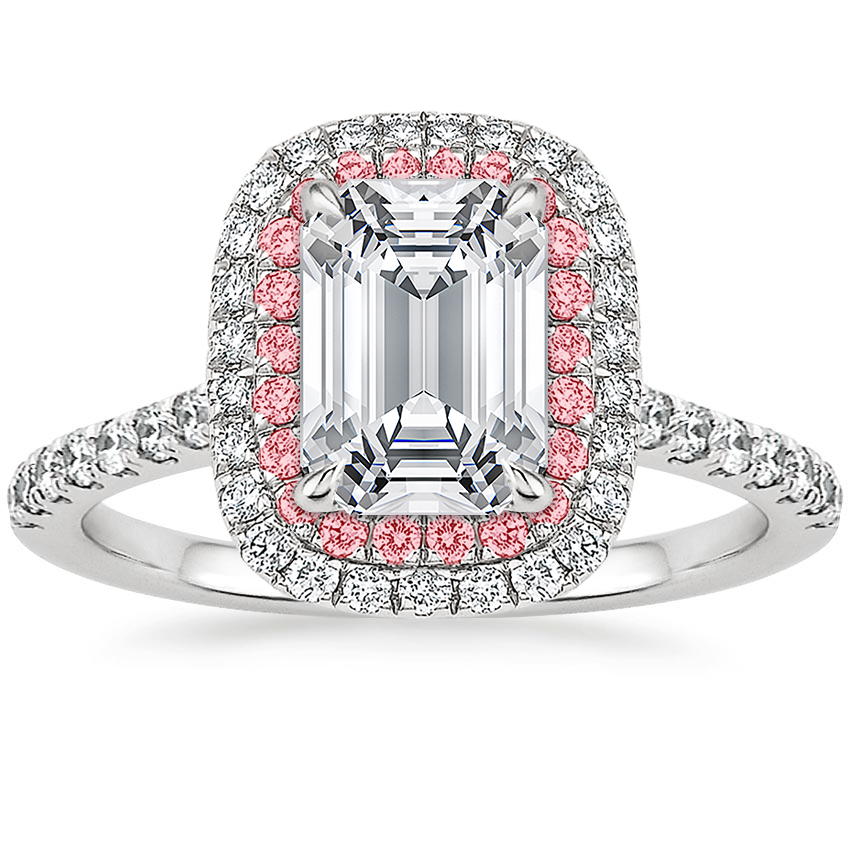 Shimmering pink diamond or gemstone accents can also make a beautiful statement! This eye-catching setting features a halo of stunning pink lab created diamonds within a halo of scalloped pavé diamonds that encircle the center gem and adorn the band. A diamond-encrusted gallery makes this ring truly spectacular.
Final Thoughts
Which of these pink engagement ring styles is your favorite? Let us know in the comments below or on our Instagram, Facebook, Twitter.