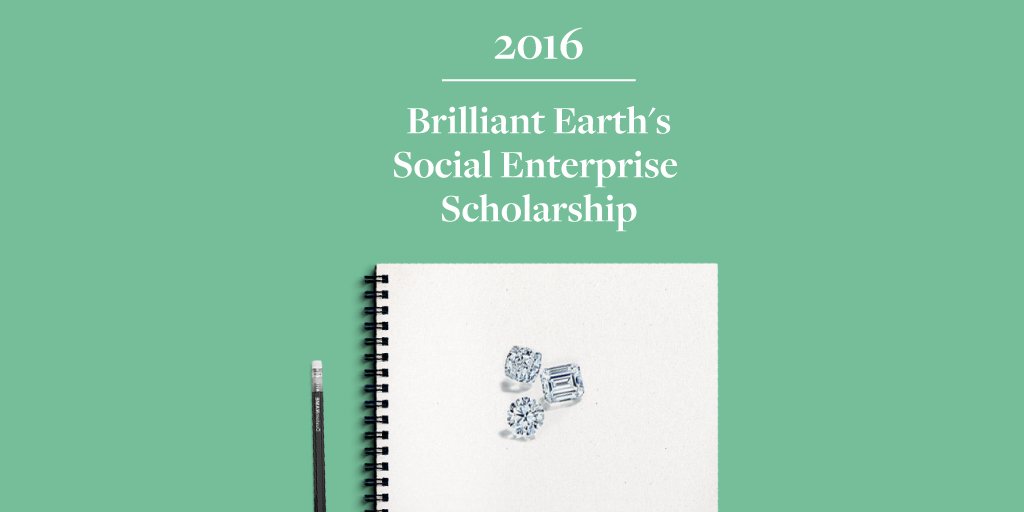 Want $1,000 for college? Brilliant Earth can help make that happen.
If you are currently enrolled in college or headed there in 2017 and want to win a $1,000 scholarship to help cover expenses, consider entering the Brilliant Earth College Scholarship Contest. Brilliant Earth is passionate about cultivating a more ethical, transparent, and sustainable jewelry industry, and we want to support the next generation of social entrepreneurs. Brilliant Earth will award a $1,000 scholarship to a highly motivated student who can thoughtfully answer the following prompt in 800 words or less.
The Prompt:
We believe business can be a force for good. Tell us about an idea you've had for a for-profit business that contributes positively to the planet and social good. Then, share how you've demonstrated your passion for this cause, or created other social and environmental impact.
Here's How You Win:
Fill out the form below, including a link to a Google Doc answering the prompt above in 800 words or less. You may include rich media (photos or videos) in your response that serve as proof of your commitment to a cause.
Follow all directions in the prompt.
We will pick a winner on December 9, 2016 and notify you. (It's subjective; we're going to pick our favorite response.)
We will email you to confirm mailing address, and send you a check, or Visa gift card in the mail for $1000.
We will announce the winner on our company blog.
To Be Eligible:
You must be a graduating senior in high school or a freshman, sophomore, or junior in college.
You must be graduating high school or in college and between the ages of 16 and 22.
We reserve the right to verify the date of your high school graduation and/or college enrollment.
Any and all content may be used in future Brilliant Earth marketing.
How to Enter:
Fill out the form below.
Submissions must be received by midnight on December 8, 2016.