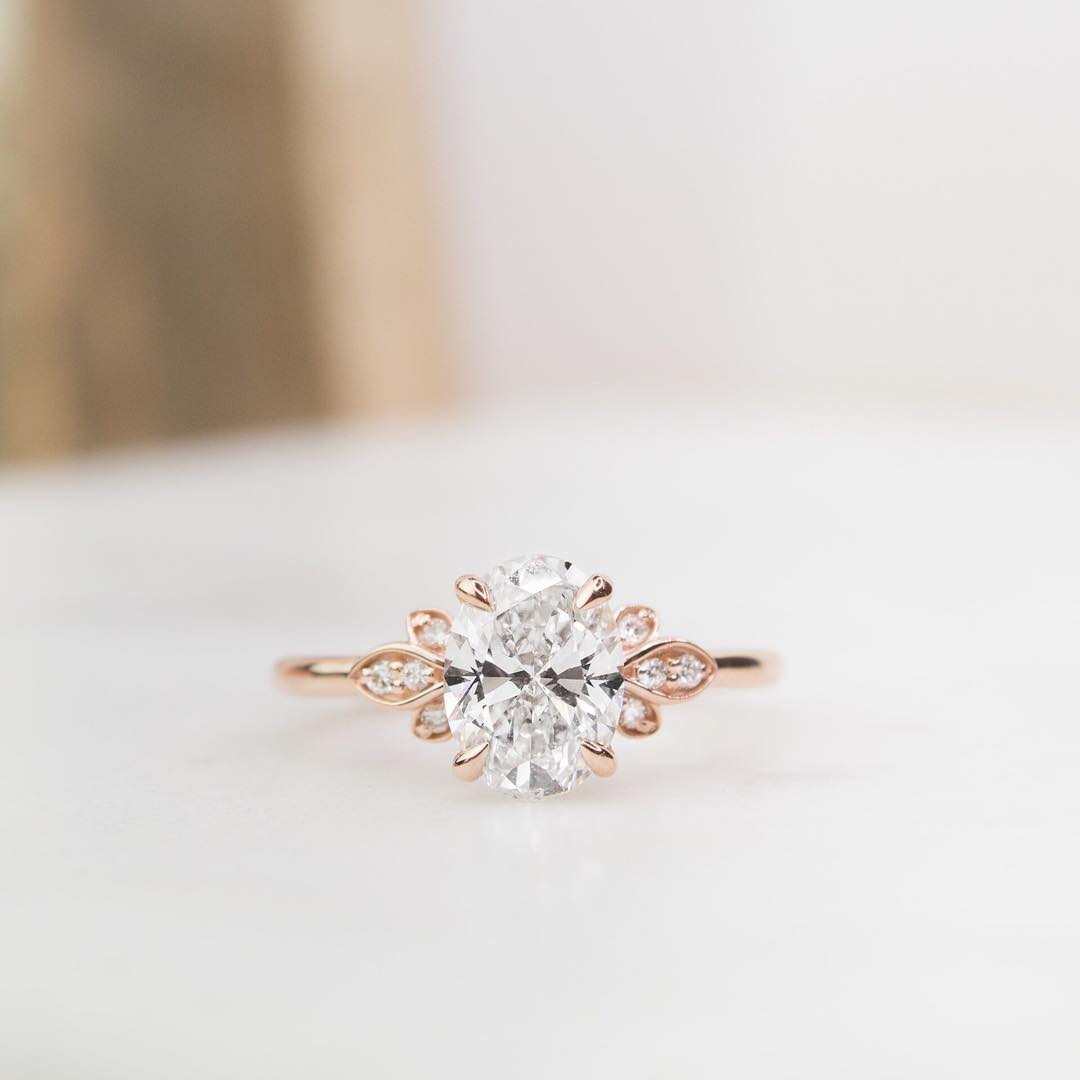 At Brilliant Earth we are among the first to spot engagement ring trends as they arise, and rose gold oval engagement rings are more popular than ever!
Rose gold engagement rings set with oval diamonds are becoming increasingly sought after, and for good reason. Oval diamonds are a particularly popular choice for the centerpiece of any engagement ring. This fancy shape is not only elegant and beautiful, but also a great option for the budget-conscious, as they tend to appear larger than other diamond shapes of equal carat weight. Pair that with the distinctive allure of rose gold, and you have a winning combination! With celebrities like Blake Lively and Julianne Hough opting for rose gold oval rings, we don't foresee their popularity fading anytime soon.
Discover some of our favorite oval diamond and rose gold combinations below!
Fiorella Diamond Ring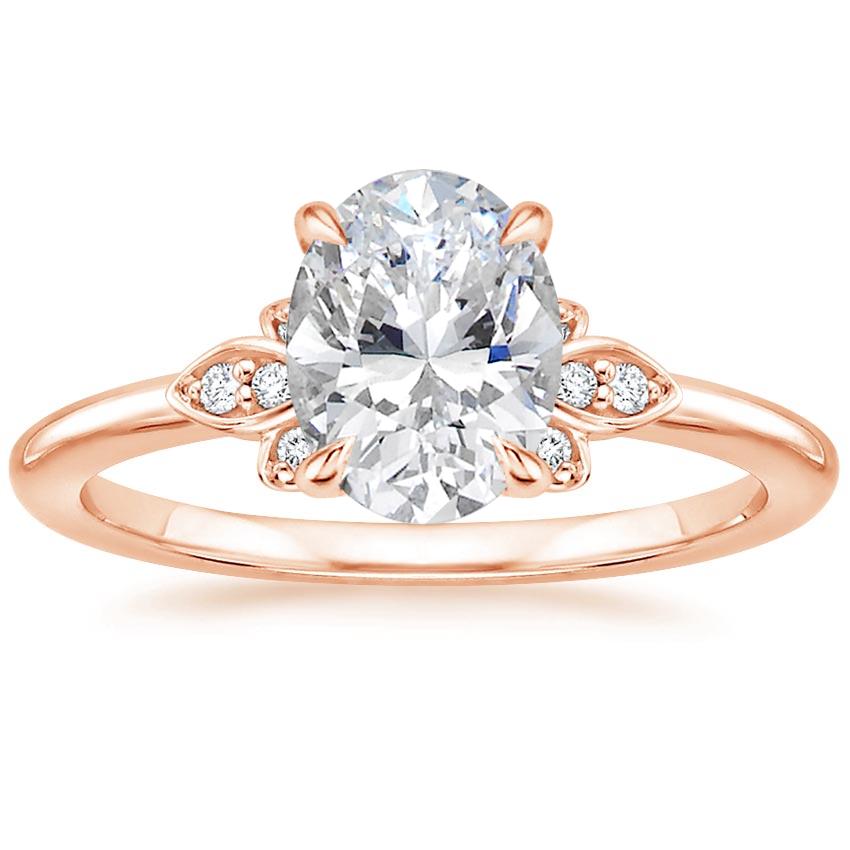 A beautiful center diamond blooms from within shimmering diamond leaves in this chic and memorable setting.
Demi Diamond Ring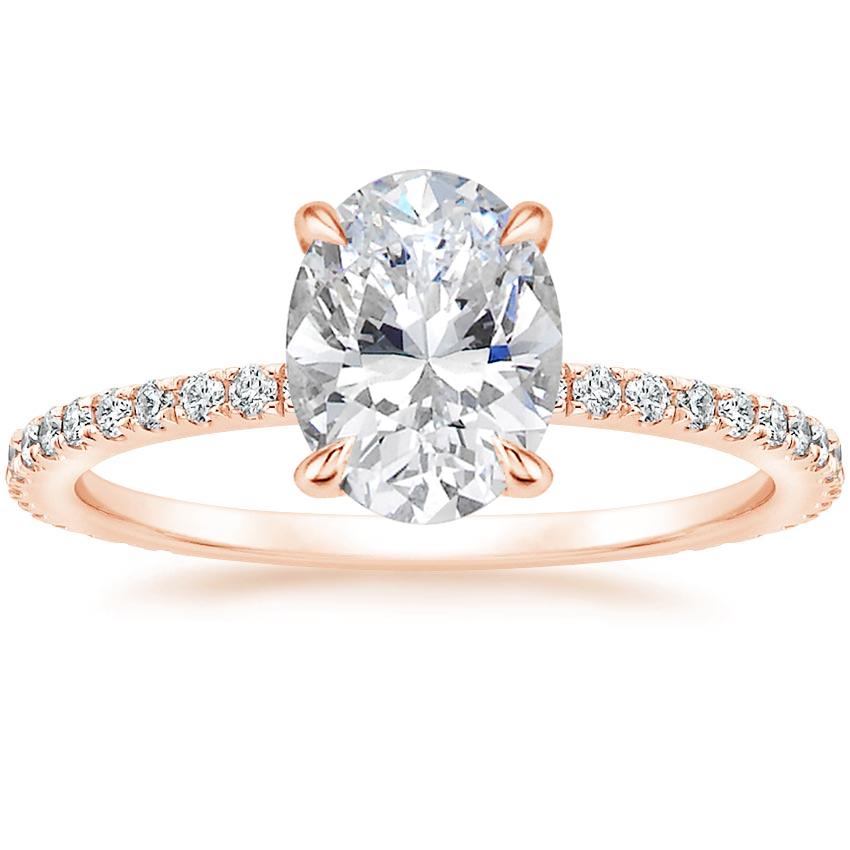 This elegant engagement ring features a glittering hidden halo of diamonds that wraps around the center diamond. A petite band complements the gallery for an elegant, sophisticated look.
Vienna Diamond Ring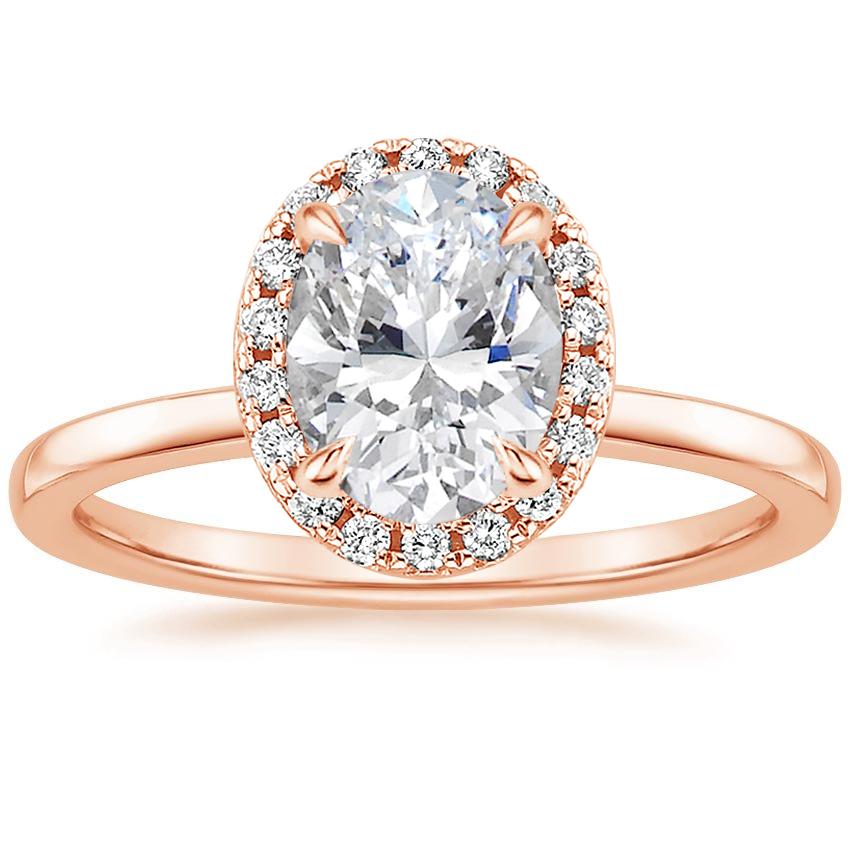 This beautiful setting features scalloped pavé diamonds that rise up the gallery and encircle the center diamond in a halo of luminous sparkle.
Versailles Diamond Ring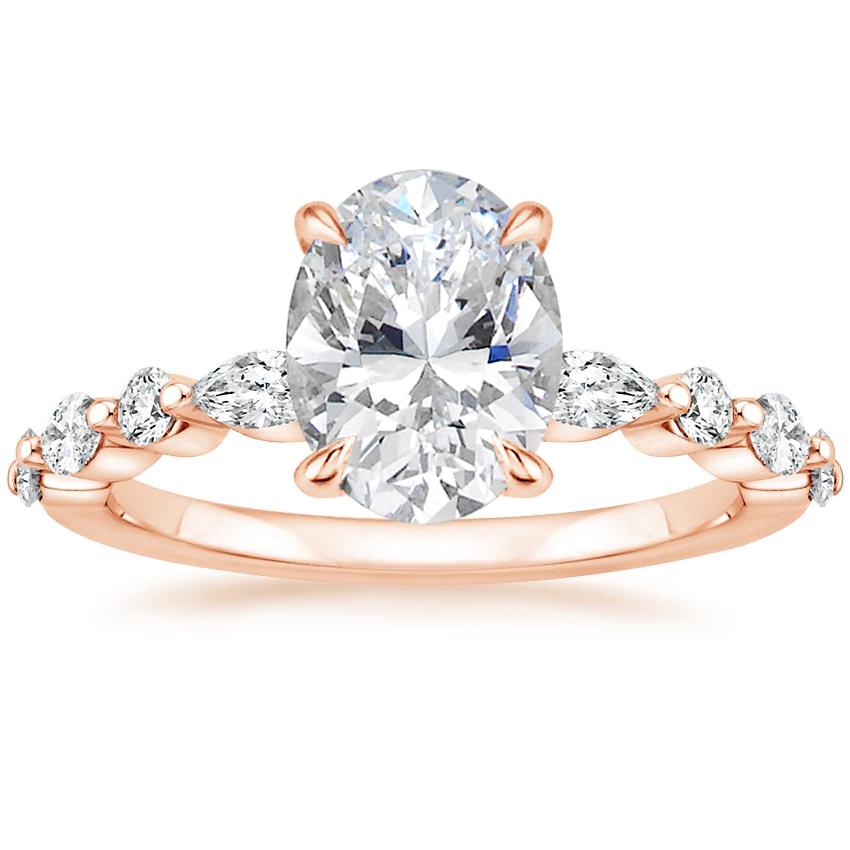 Alternating round and marquise diamonds create an alluring pattern in this chic and distinctive engagement ring.
Aria Diamond Ring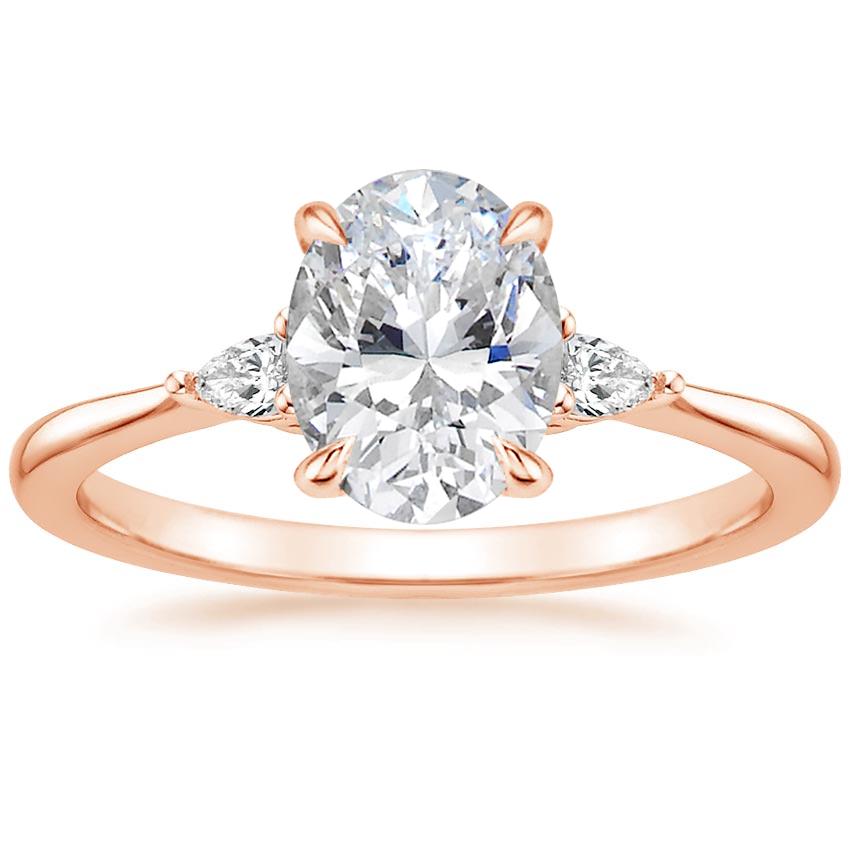 Classic simplicity defines this delicate setting, featuring a thin precious metal band that gently tapers towards a pear-shaped diamond accent neighboring each side of the center oval diamond.
Waverly Diamond Ring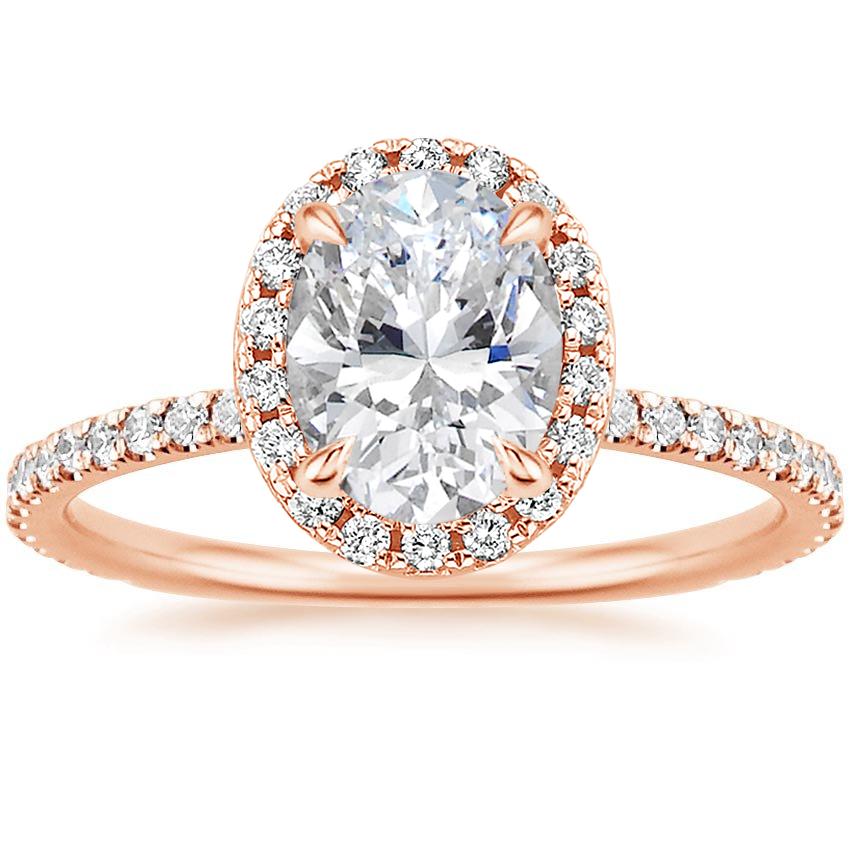 This sparkling halo setting features beautiful scalloped pavé diamonds that encircle the center diamond and adorn the band. A diamond-encrusted gallery makes this ring truly spectacular.
Selene Diamond Ring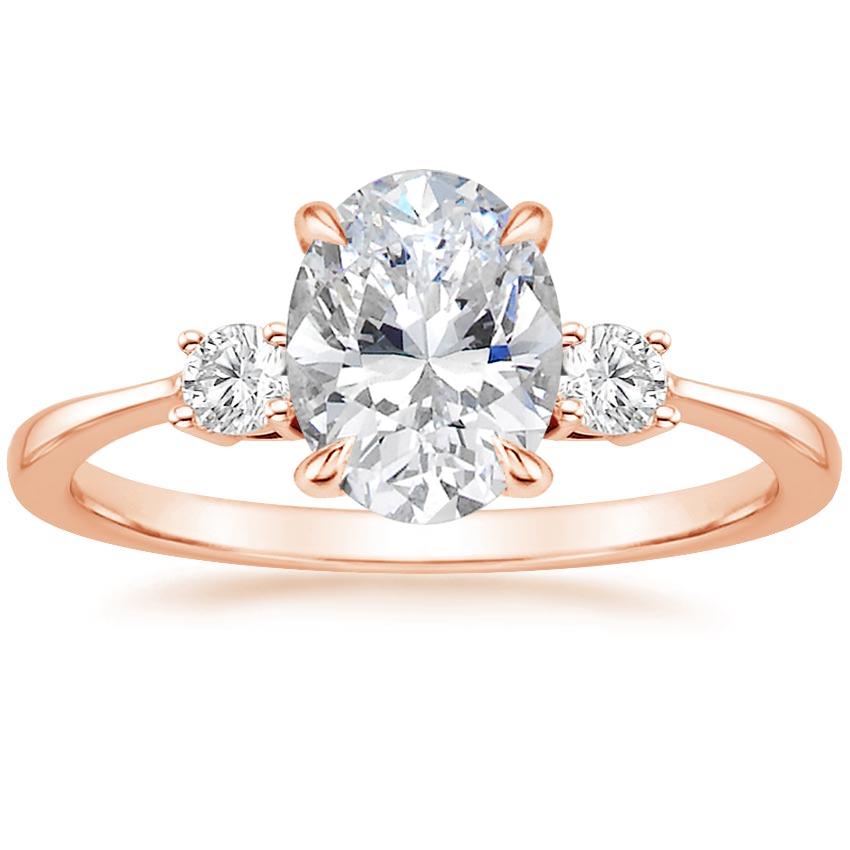 A thin precious metal band gently tapers towards two diamond accents framing each side of the center diamond in this classic three stone engagement ring style.
Valencia Diamond Ring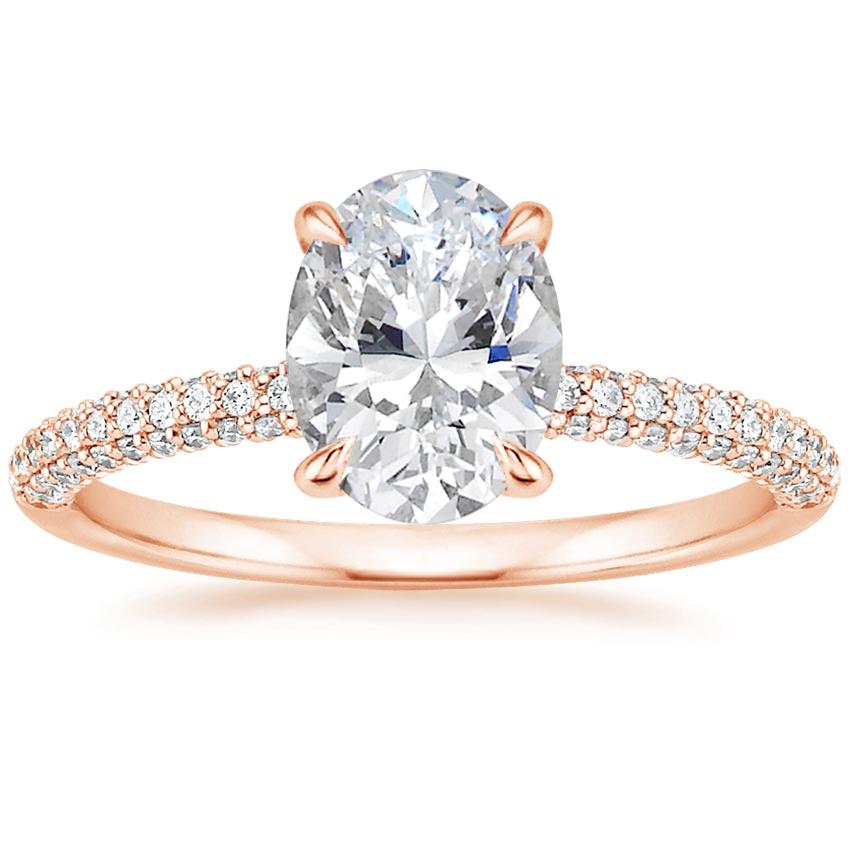 Micro-pavé diamonds shimmer from every angle of this petite domed engagement ring, which features a diamond adorned gallery and graceful claw prongs that embrace the center diamond.
Elodie Ring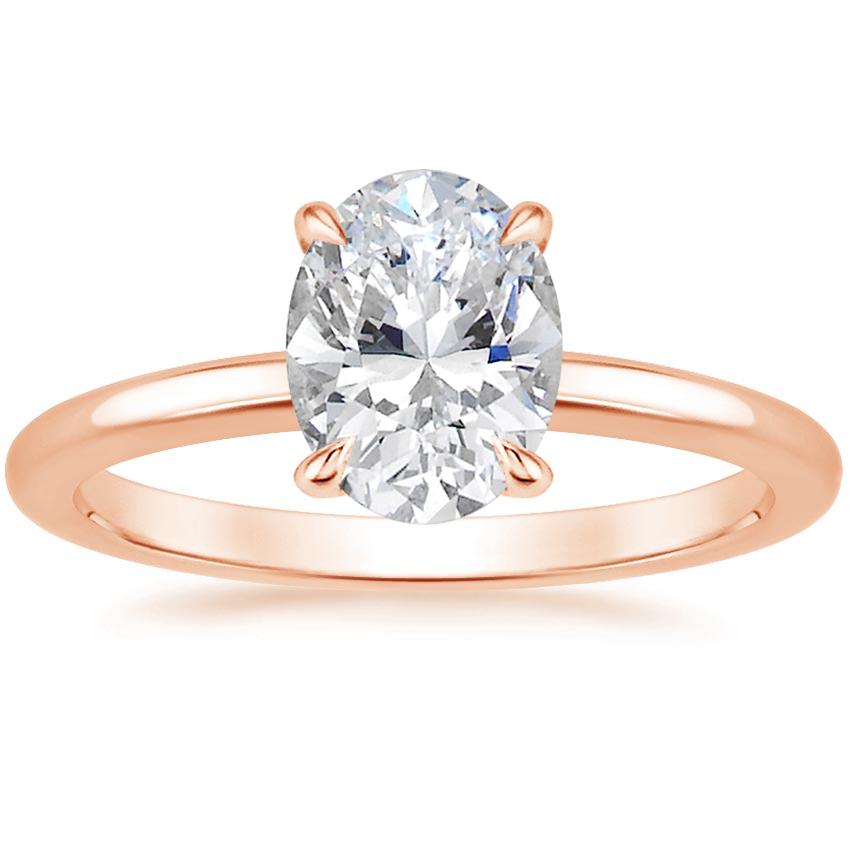 This elegant solitaire features an open basket with claw prongs that cradle the center diamond. The petite band adds to the sleek, classic look of this ring.
Tiara Diamond Ring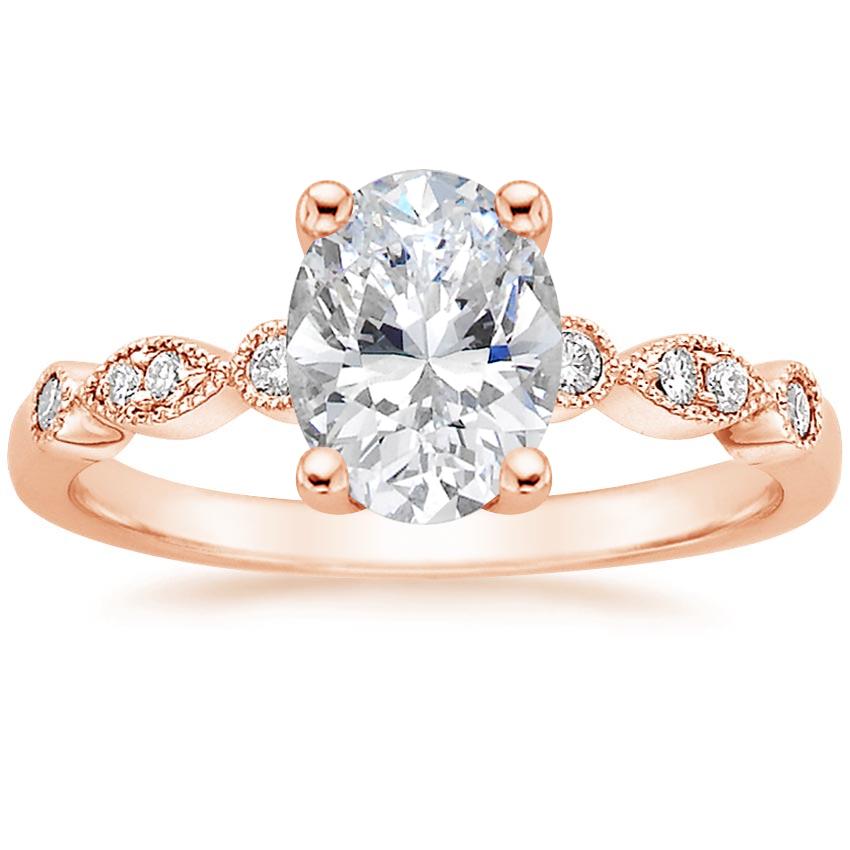 This romantic setting features a harmonious balance of round and marquise shapes complemented with milgrain detailing.
Lotus Flower Diamond Ring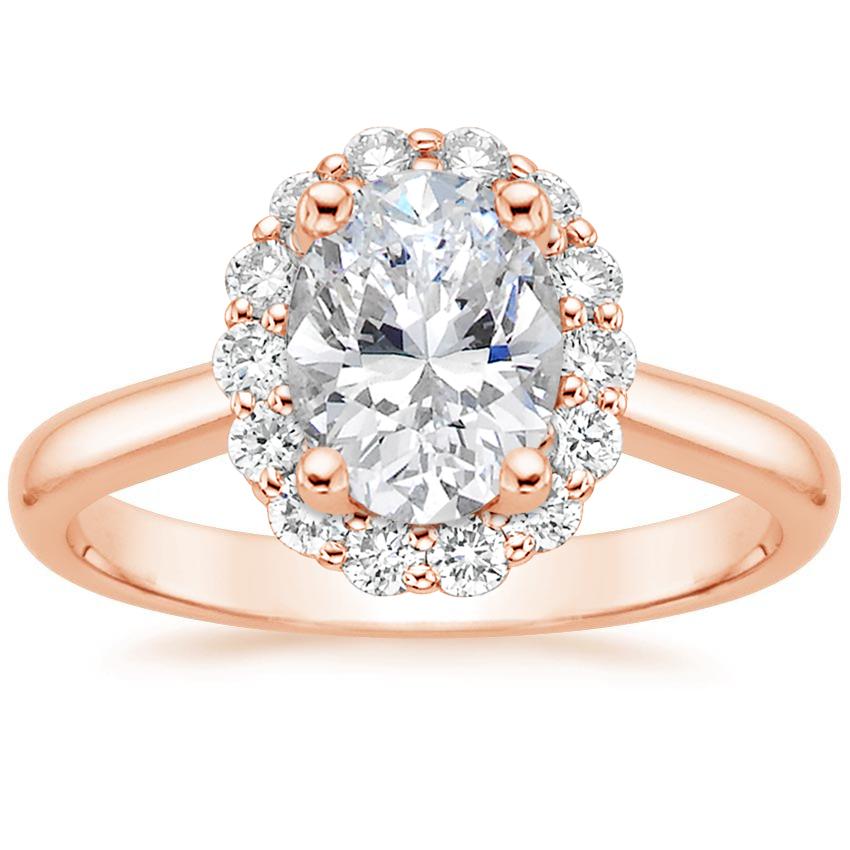 A subtle floral diamond halo blooms around the center diamond in this exquisite ring.
Melody Diamond Ring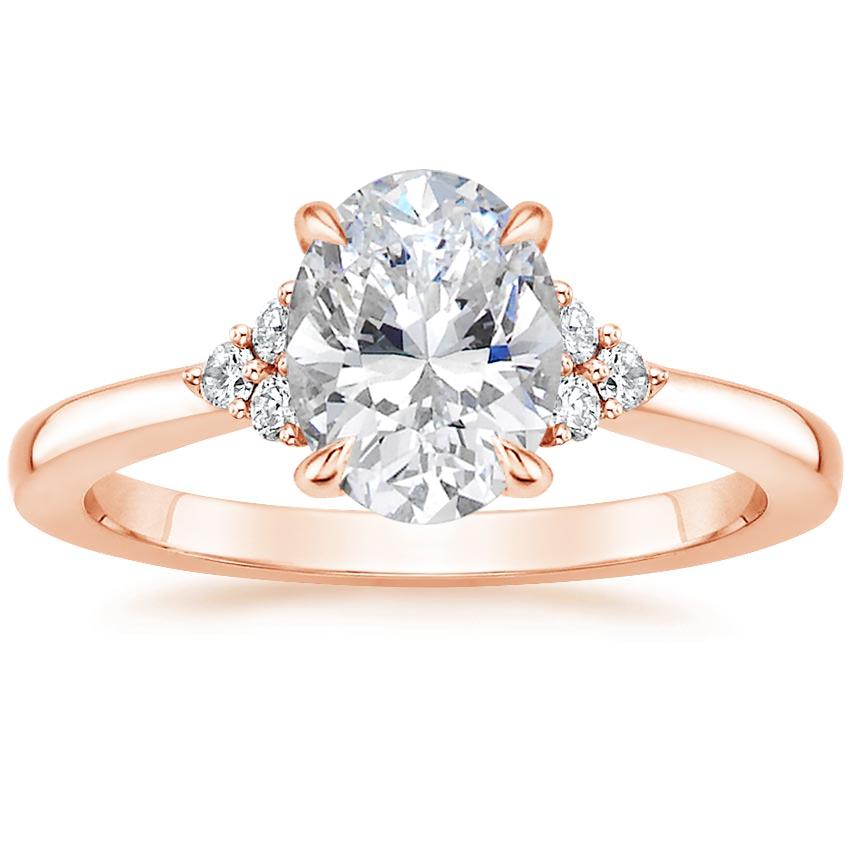 This chic ring features a dazzling cluster of three diamonds framing each side of the center oval shaped diamond. The gently tapering band and raised gallery allow for a variety of wedding bands to pair with this ring.
Final Thoughts
Which rose gold oval engagement ring style is your favorite? Let us know in the comments below, or on our Instagram, Facebook or Twitter!