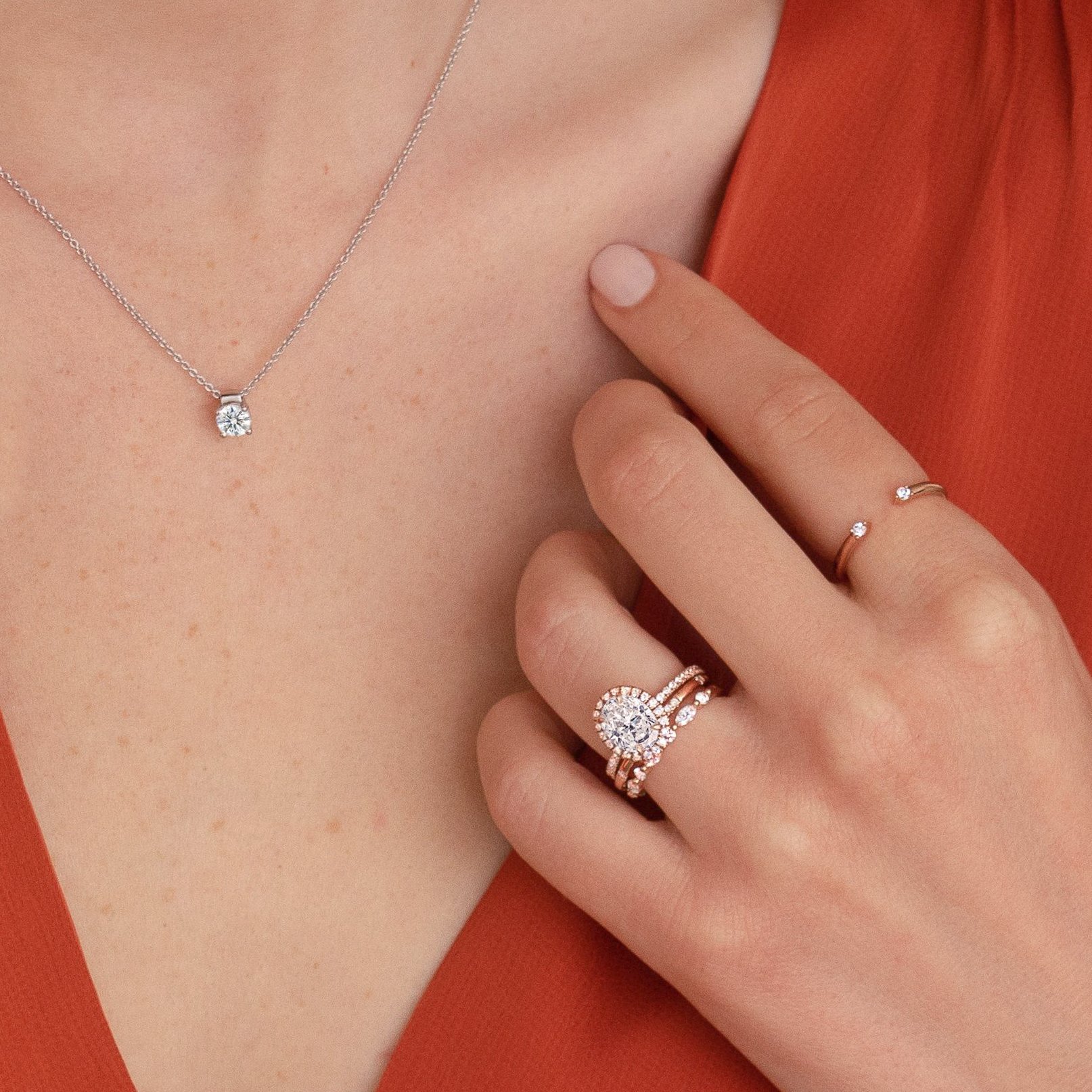 Rose gold engagement rings make a distinctive, beautiful choice and complement a variety of skin tones and setting styles.
Rose gold has its roots with the earliest jewelry artisans and has become even more sought-after in recent years, making it stunning choice for both modern and vintage-inspired rings.
Their timeless beauty is reflected in their popularity on Pinterest engagement inspiration boards – from nature inspired, to simple and chic, there is a rose gold ring for everyone. Read on to discover engagement ring styles featuring this blush-colored precious metal, and pin your favorites!
Fiorella Diamond Ring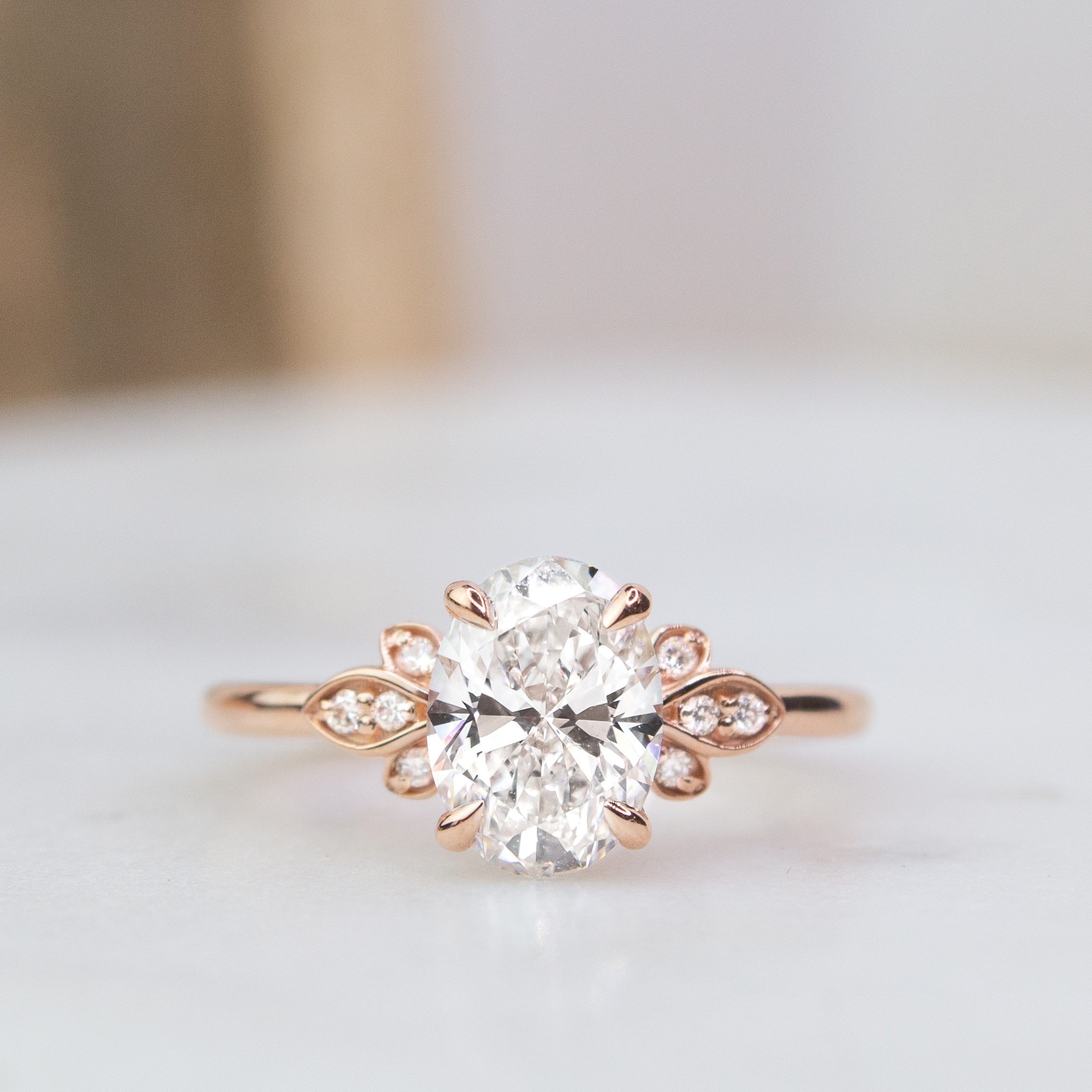 Rose gold adds to the feminine style of floral-inspired engagement rings. In this chic and memorable ring design, a beautiful center gem blooms from within shimmering leaves of rose gold and diamond accents.
Demi Diamond Ring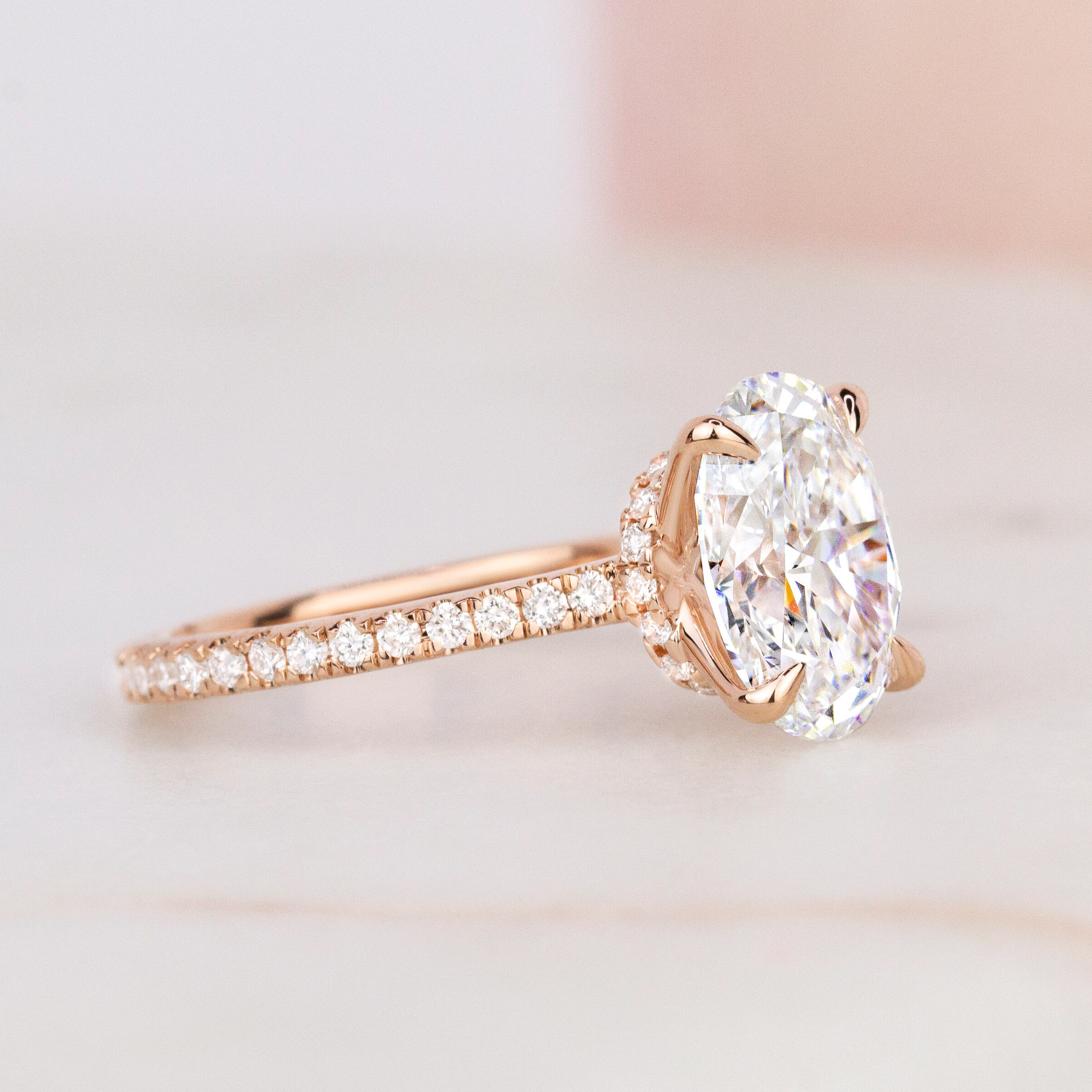 This elegant engagement ring features a glittering hidden halo of diamonds that wraps around the center gem. A petite band complements the gallery for an elegant, chic look. The combination of a secret halo with lustrous rose gold is becoming a popular trend!
Reina Diamond Ring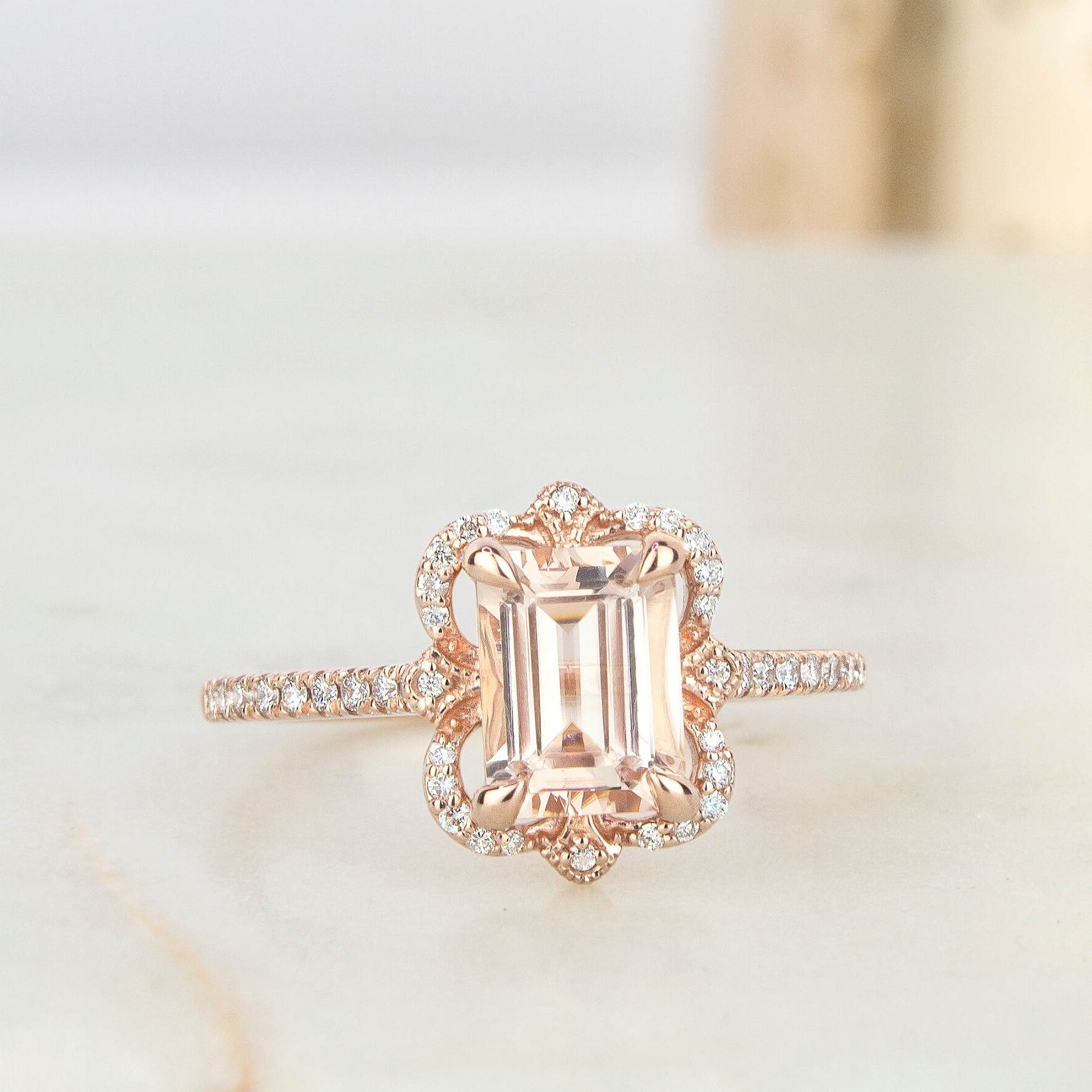 A vintage inspired setting in rose gold is truly romantic. The blush beauty of morganite complements the rosy hued metal and antique flair of this setting.
Luxe Sienna Diamond Ring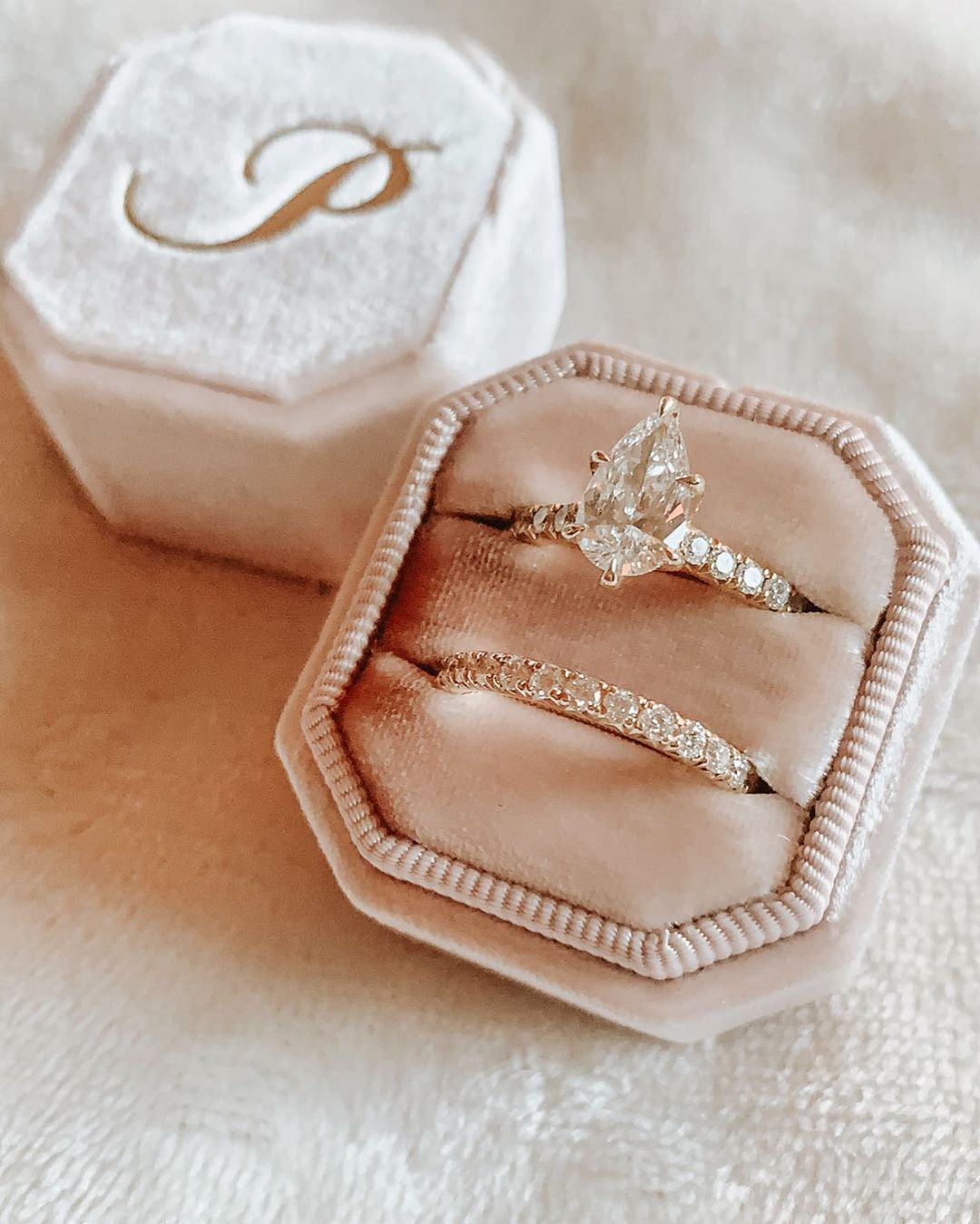 In this luxe look, the center gemstone seemingly floats above the band in elegant claw prongs, and French pavé diamonds adorn the band. This setting style allows light to reach the diamonds from multiple angles and enhances their sparkle.
Valencia Diamond Ring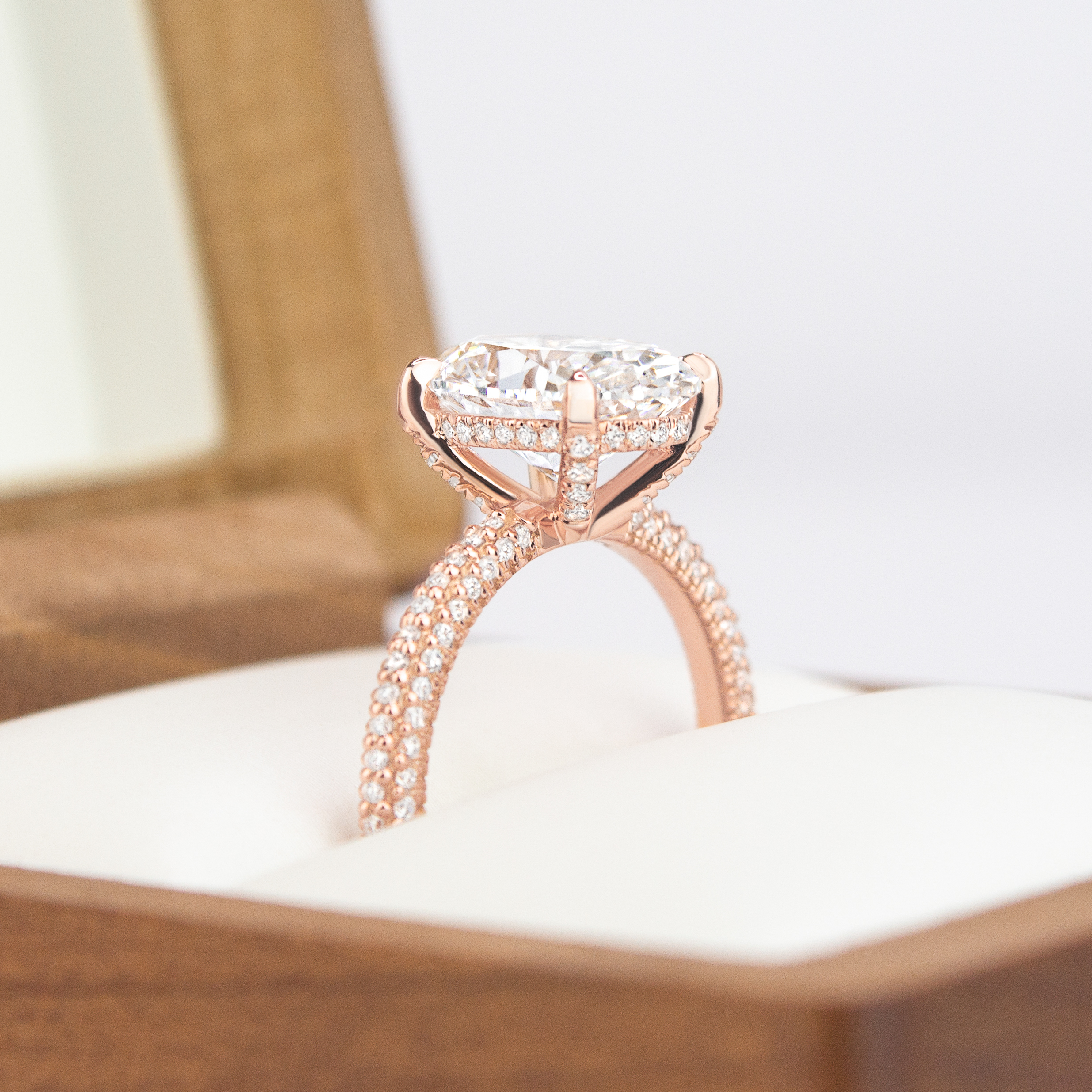 Micro-pavé diamonds shimmer from every angle of this petite domed ring, making the style photo-ready and perfect for your engagement inspiration board. The unique diamond adorned gallery adds even more sparkle, as graceful claw prongs reach up to embrace the center gem.
Rose Gold Mixed Metal Waverly Diamond Ring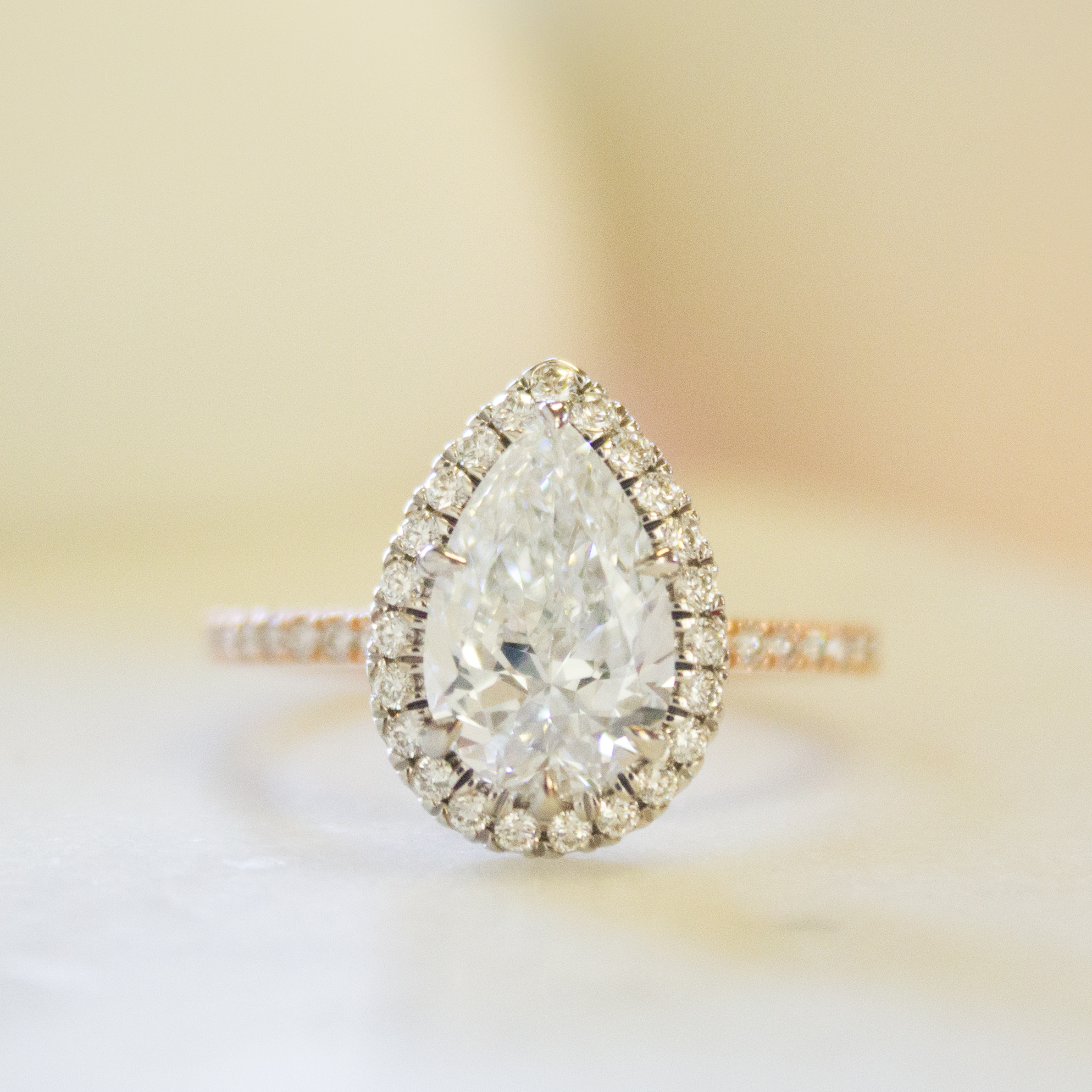 Mixed metal styles are a popular way to incorporate two precious metal looks. This sparkling halo setting features beautiful scalloped pavé diamonds that glimmer along a white gold halo and gallery, complemented by a diamond-encrusted rose gold band for a glamorous, unique style.
Twilight Diamond Ring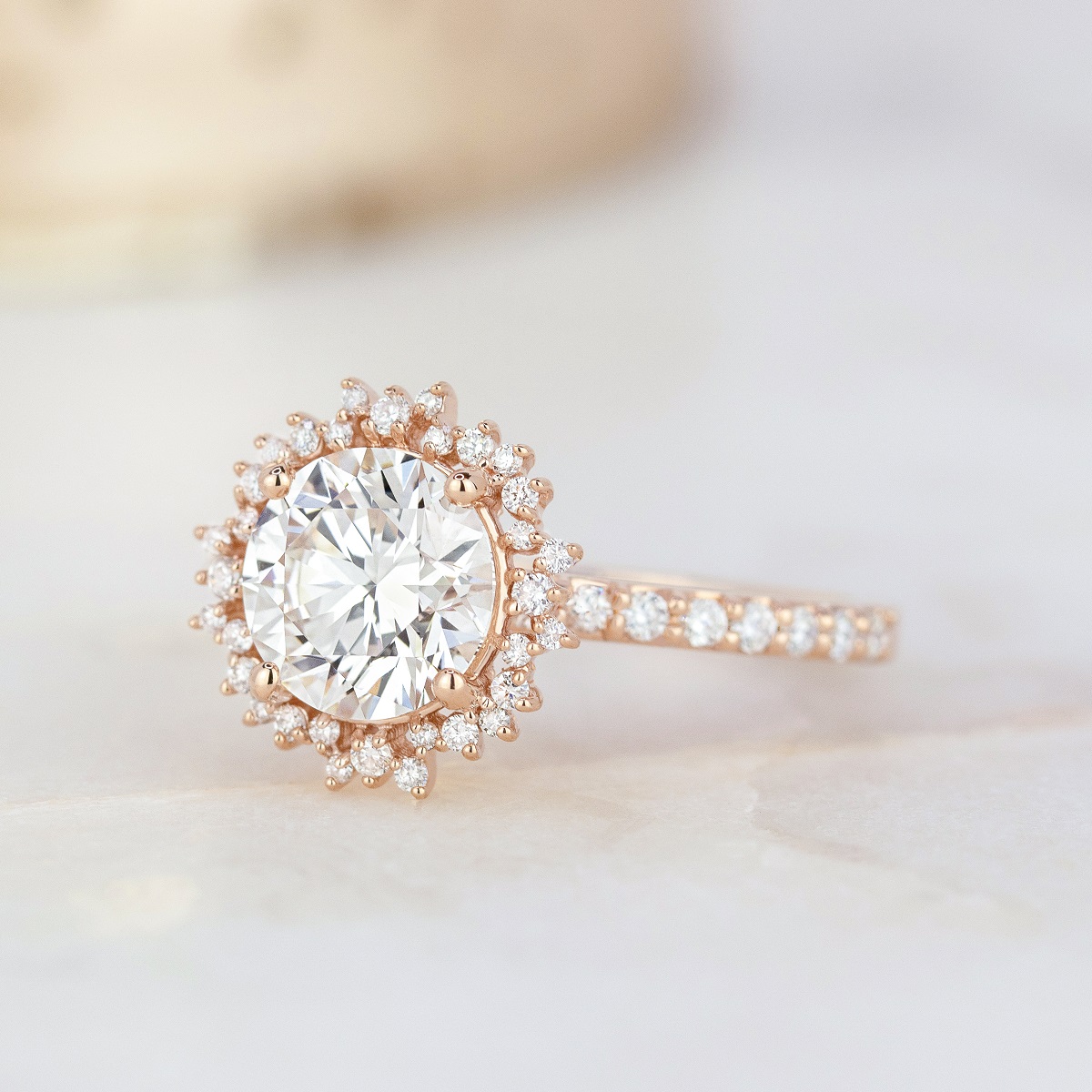 A dazzling halo of diamonds evokes the soft glowing light of the setting sun in this spectacular engagement ring. The romantic and picturesque play of light associated with this enchanting time of day is captured by the organic clusters of shimmering diamonds surrounded by lustrous rose gold.
Cadenza Halo Diamond Ring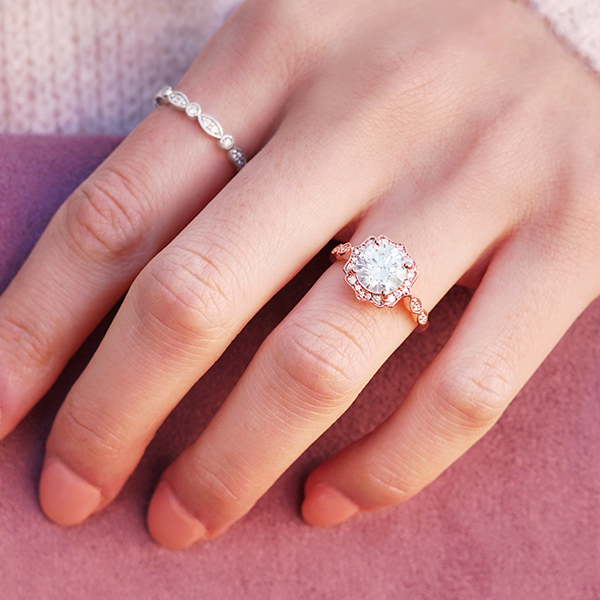 Rose gold decorated with light-catching milgrain forms an ornate halo around the center diamond in this breathtaking vintage-inspired ring. Marquise-shaped frames on the band surround pairs of pavé diamonds for additional sparkle.
Azalea Diamond Ring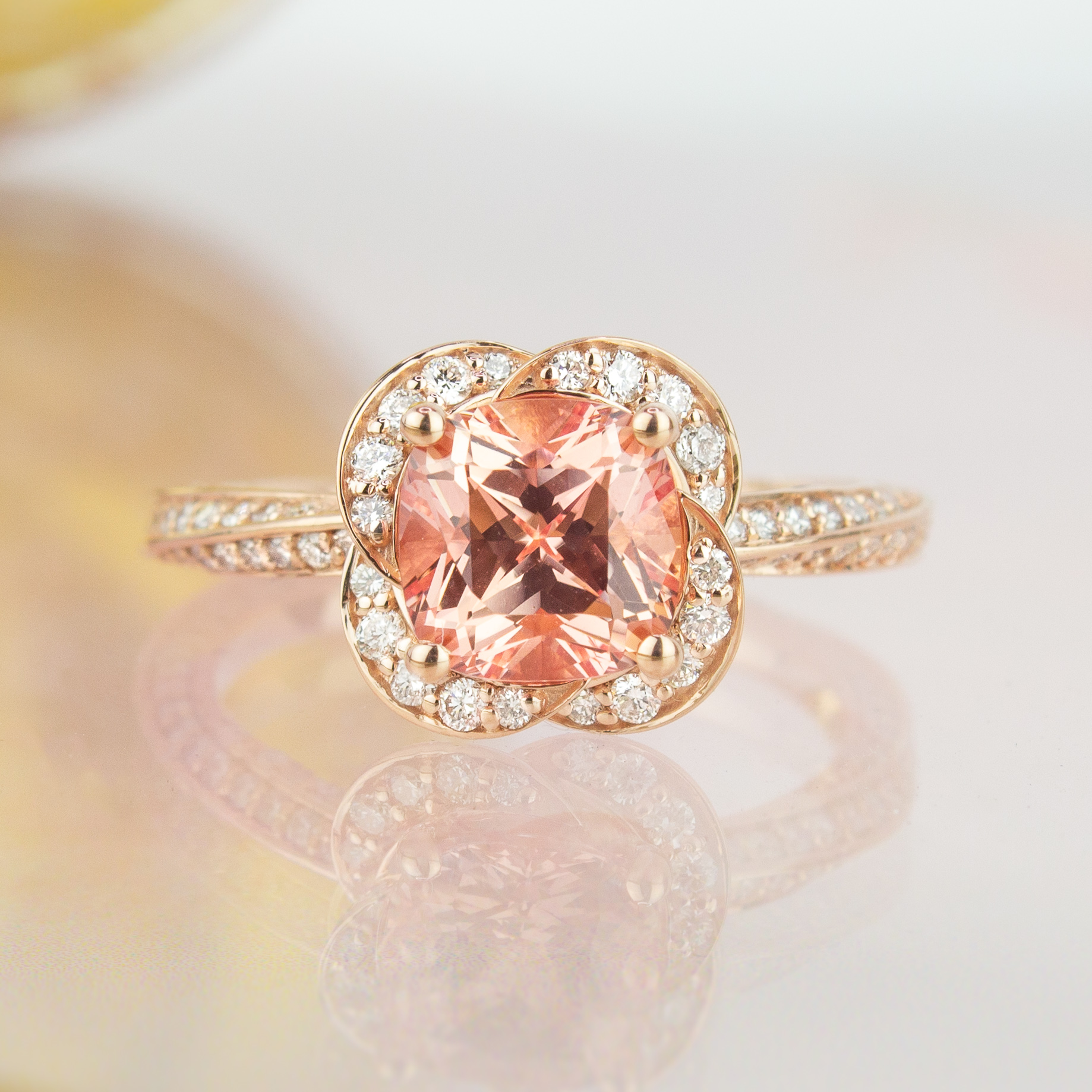 Sleek ribbons of rose gold and pavé diamonds twist around the band and center gem in this floral-inspired halo ring. Paired with a peach sapphire, this ring is sparkles with natural beauty.
Crescent Diamond Ring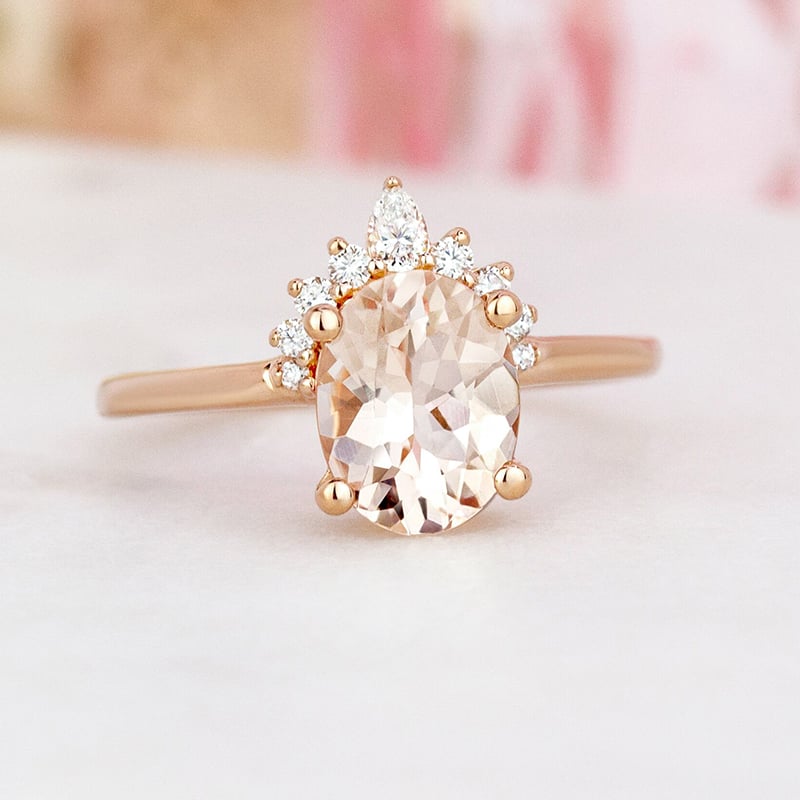 A stunning halo of round and pear shaped diamonds highlights the beauty of this rose gold ring setting, while maximizing the beauty of the center gem. Contemporary and lush style defines this chic ring.
Final Thoughts
Do you love the romantic look of rose gold rings? Let us know your favorite rose gold engagement ring style in the comments below, or on Instagram, Twitter, Pinterest or Facebook.