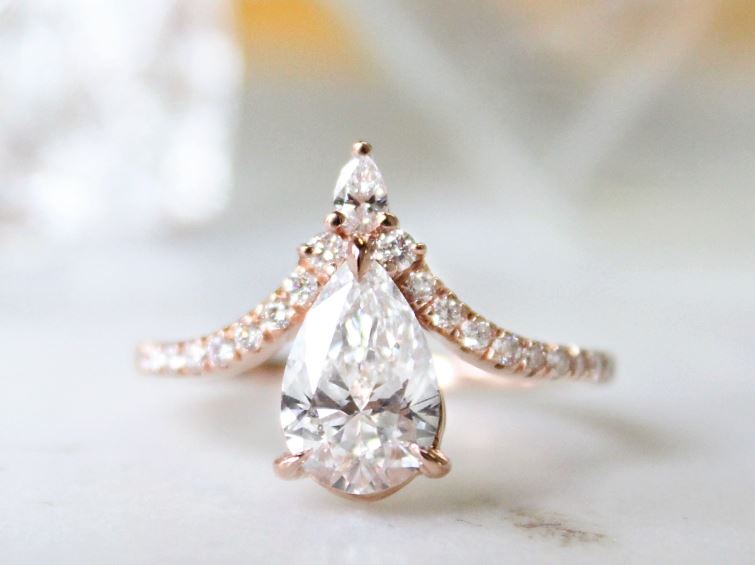 When it comes to engagement rings, rose gold settings evoke effortless style and timeless elegance. The precious metal's warm pink undertones complement many skin tones, and it has the unique ability to look beautiful in a variety of engagement ring styles from vintage to modern.
While the use of rose gold traces back to over 100,000 years ago, it wasn't until the 19th century that rose gold made its first jewelry debut in Russia. Originally called "Russian gold", as time passed the lustrous alloy of gold and copper began to be referred to as rose gold for its pinkish coloring.  Rose gold grew rapidly in popularity during the 1920s.  The 1920s' Art Deco era was a lively time of gangsters, flappers, and speakeasies. The jewelry of this era reflects the flashy and fun spirit of the times. Styles became bolder, sharper, and began to incorporate more vivid colors and straighter lines. Designers like Cartier chose to begin incorporating rose gold in their designs because it offered a warm and feminine touch to the time period's geometric styles.
Today, rose gold is loved for its timeless appearance. For many, rose gold strikes just the right balance between classic and modern styles. Brilliant Earth offers a variety of rose gold engagement rings from nature-inspired to sleek and contemporary.
Below are our most popular rose gold engagement rings:
Petite Twisted Vine Diamond Ring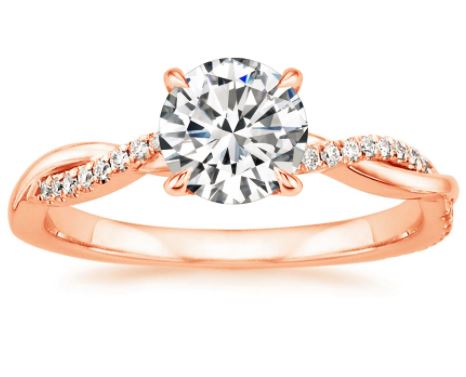 Waverly Diamond Ring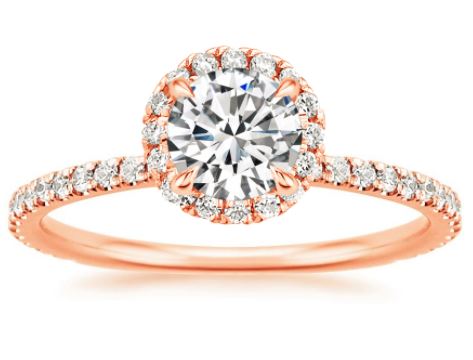 Elodie Ring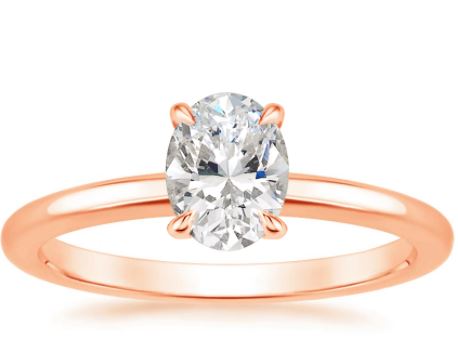 Aria Diamond Ring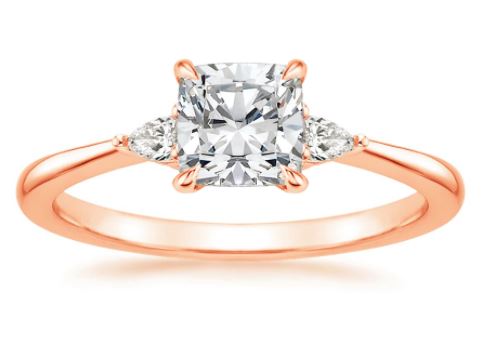 Nouveau Diamond Ring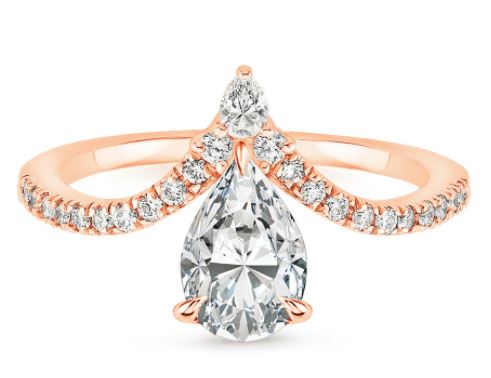 Sunburst Diamond Ring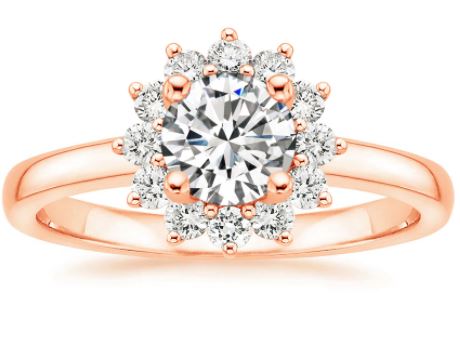 Cadenza Halo Diamond Ring
Valencia Diamond Ring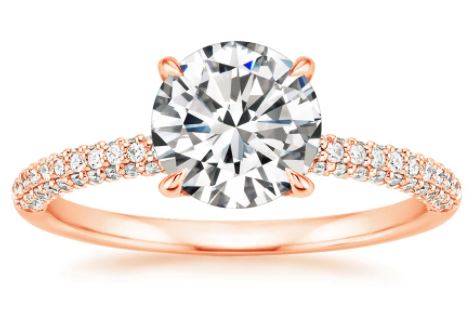 Delicate Antique Scroll Diamond Ring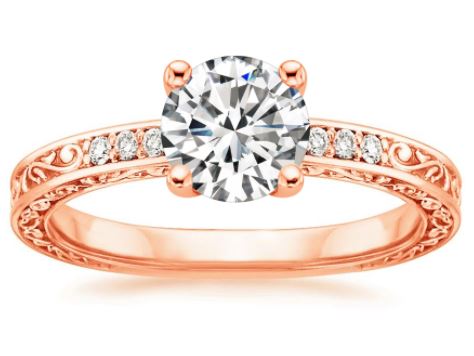 Final Thoughts
Do you love rose gold engagement rings? Which style is your favorite? Let us know in the comments below or on our Instagram, Twitter, or Facebook!