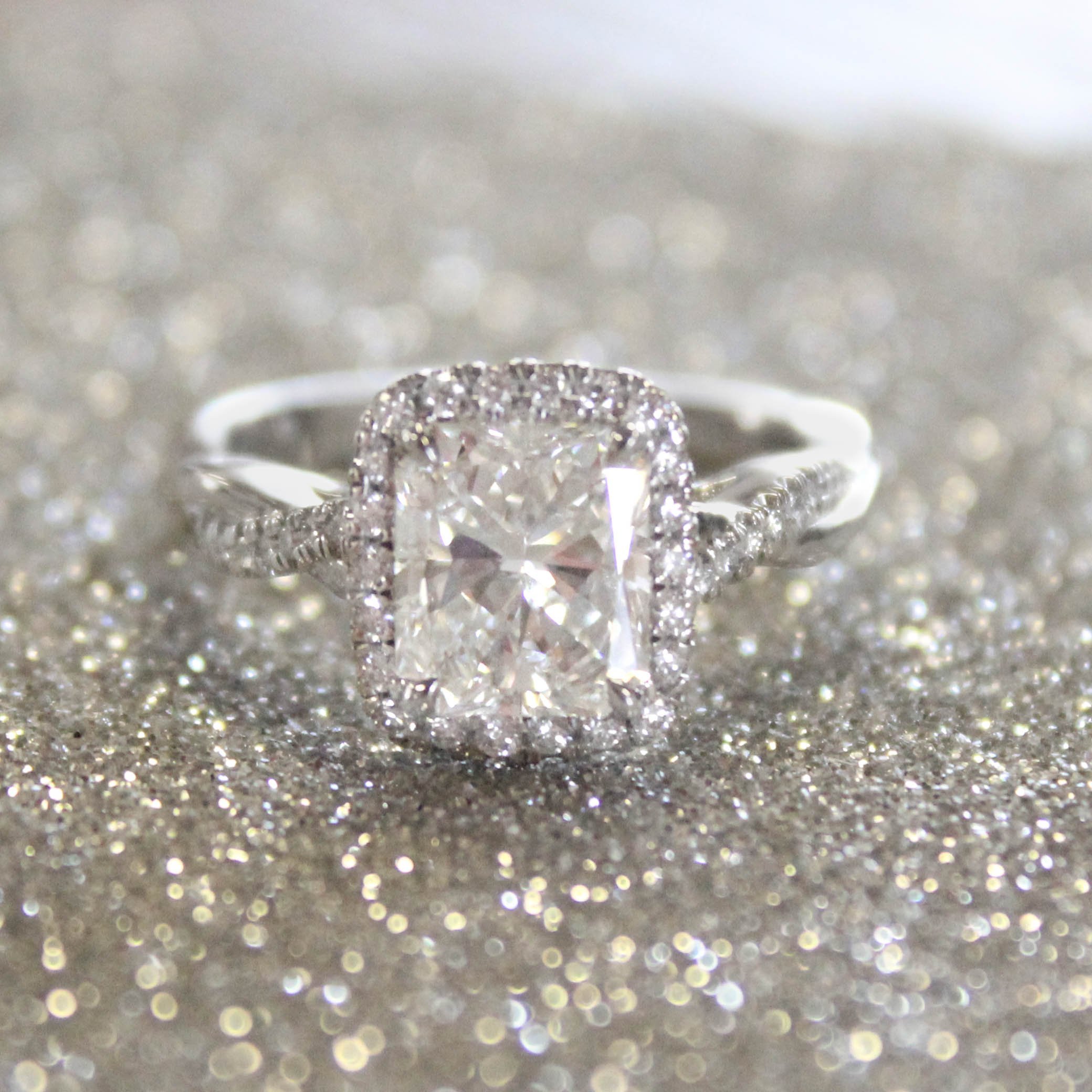 Radiant cut diamonds' square silhouettes and gently trimmed corners make them an exceptional choice for the centerpiece of an engagement ring.
If you are attracted to the elegant shape of an emerald cut, but want the dazzling sparkle offered by the round brilliant cut diamond, a radiant cut diamond engagement ring might be the way to go! Radiant cut diamonds are faceted, allowing them to give off maximum brilliance and fire. While the chic square shape looks amazing in nearly any setting, we think that these radiant cut engagement rings are arguably the most beautiful.
Valencia Diamond Ring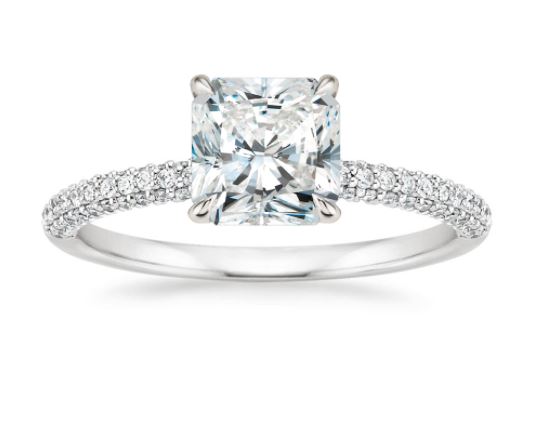 The glamorous Valencia Diamond Ring secures its center radiant cut diamond with elegant claw prongs. Featuring micro-pavé diamond accents and a diamond adorned gallery, this setting sparkles from every angle.
Odessa Diamond Ring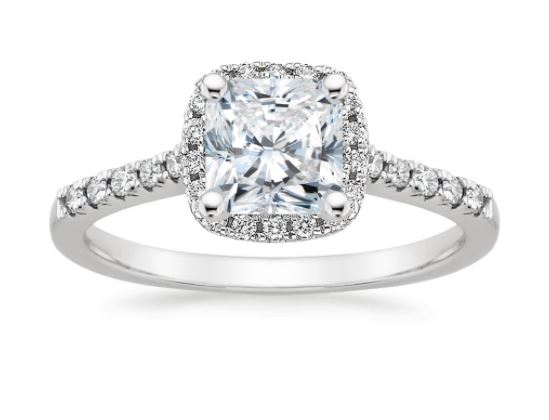 Set in an intricate halo setting, this setting's radiant diamond dazzles among French pavé diamonds.
Luxe Ballad Diamond Ring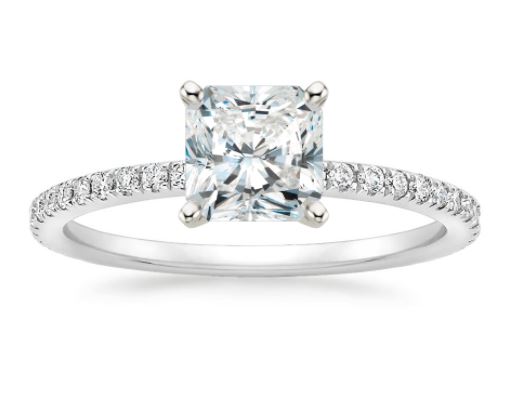 The center radiant cut diamond appears to float above the Luxe Ballad Diamond Ring's delicate band. Scalloped pavé diamonds add an additional element of sparkle to this classic engagement ring.
Elodie Ring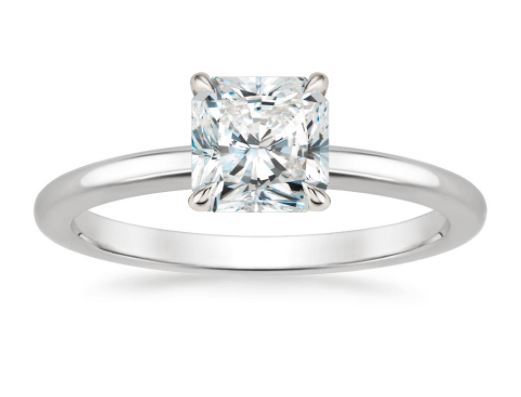 This elegant solitaire features an open basket with claw prongs that cradle the center radiant diamond. The petite band adds to the sleek look of this ring.
Petite Twisted Vine Diamond Ring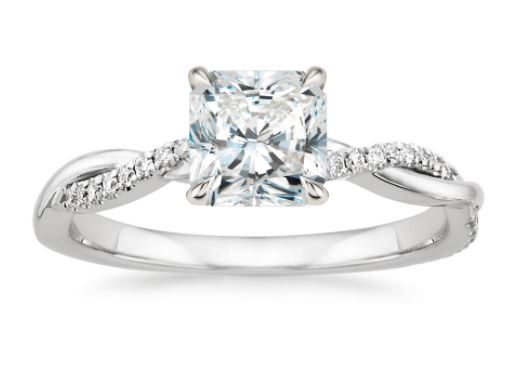 Twisting strands of diamonds entwine with lustrous precious metal in this nature inspired ring. A radiant cut diamond makes for a beautiful centerpiece.
Fortuna Diamond Ring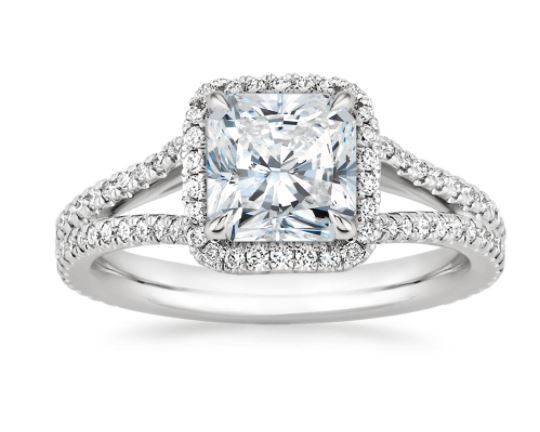 This exceptional setting features a halo of diamond accents that curve gently around the center radiant diamond for a distinctive look. Two rows of pavé diamonds sparkle on the contemporary split shank band, while a surprise row of diamond accents on the bridge completes this glamorous look.
Willow Diamond Ring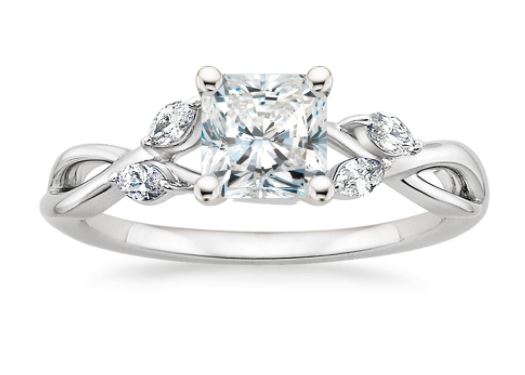 In this nature-inspired trellis ring, wispy vines of precious metal entwine toward lustrous marquise diamond buds. The marquise accents beautifully frame the center radiant diamond for an eye-catching look.
Adorned Trio Diamond Ring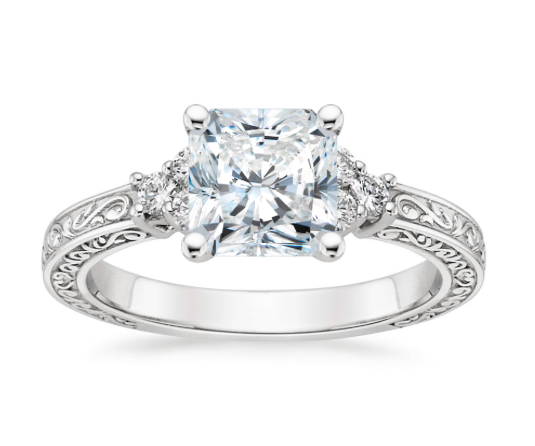 A brilliant cluster of three diamonds frames each side of the center stone in this ornate radiant cut engagement ring. The band's intricate scrolling details add an additional element of appeal.
Final Thoughts
Which radiant cut engagement ring do you like best? What diamond shape is your favorite? Share with us in the comments below, or on our Instagram, Facebook, or Twitter!
SaveSave