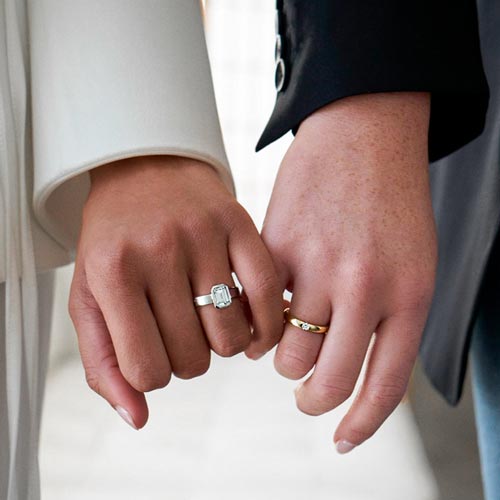 When you're considering questions to ask before marriage, it's no longer if you're a good fit for now, it's whether you're fit for life. You don't have to be aligned on everything with your current partner for them to be a potential spouse, but to start a healthy marriage, you should both understand each other's outlook on life. You're promising to love each other fully forever. So rather than prolong issues and deal with disappointment down the road (or aisle), ask the tough questions before popping the big question.
What Should I Ask My Partner Before Marriage?
Every couple has their own issues, stemming from their own value differences. Ask questions to get to the heart of yours. Be honest, even if it's awkward, so that the insight is productive. After all, rejection is not worse than resentment — it's better to break up than to marry someone who won't make you happy. If you're meant to be together, asking questions will help to identify your strengths and weaknesses and will prepare you for life as a married couple.
Asking your friends and families about their marriages and what they wish they knew can be helpful to a point, just like taking a couples quiz.Those conversations can be a frame of reference, but take it all with a grain of salt. Sure, their experiences can help you understand more about "what you're getting into," but their highs and lows don't reflect your relationship.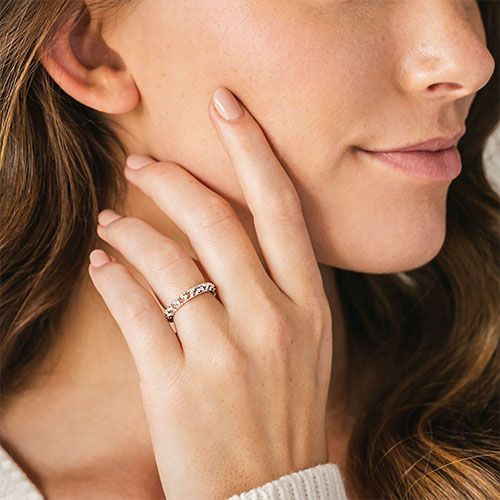 Why is It Important to Ask My Partner Questions Before Marriage?
Ultimately, marriage is what you make it. While many people view marriage as "Dating 2.0" or "Living Together But With Rings," this tends to be why so many marriages don't work out. Asking questions will help determine your readiness. Even if you're satisfied within your current relationship, and even if you insist jewelry and contracts don't validate a commitment, you need to be sure your partner is on the same page. Here are five reasons why:
Avoid wasting time. You each deserve to be with someone who shares the same vision of your future and helps you work towards the life you want to lead, especially if some of your plans are dependent on a timeline.
Catch concerns. Think about the things that irk you now. They won't disappear with more exposure; "forever" might feel exhausting and actually heighten those tensions when you deal with them every day. For example, does your partner ignore their phone or spend too much time on it? There can be growing pains as you discuss deal breakers, but remember: there's no shame in relationship therapy to resolve (or at least point out) any glaring differences before or during an engagement. You're questioning because you care, and most things can be worked on. But don't ignore your gut. If the idea of marriage makes you claustrophobic, it's worth exploring whether it's because of the person vs. the concept.
Know your limits. Your guiding principles are how you make decisions, and since you'll be making all of your major life decisions together (including takeout), it's worth knowing your partner's worldview. Your morals and beliefs may have shifted as you've grown up together, or informed your separate values if you've spent time apart. You need to decide if your values are fixed, or if you're willing to make some allowances. This is bigger than what you do or don't have in common. Opposites can attract and complement each other, and that balance can create a stable foundation. But everyone needs boundaries for what's non-negotiable.
Relationship goals. Asking questions before marriage ensures you know what you each want out of marriage and why you want to get married. You don't have to make this decision for anyone other than yourself, and even then, that decision to get married should be mutual. It should not be a compromise or a last-ditch effort to salvage the relationship.
Check in with yourself. Consider this your relationship's state of the union. If you're rushing into marriage because you're afraid of dating again or you're afraid how quickly your partner will move on if you end things, you might want to get to the root of those fears first. It's equally important to ask yourself questions before marriage.
General Questions to Ask Before Marriage
Living Situation: Will you live together or apart? Should you practice living together beforehand and give roommates a trial run? Do you want to own or rent?
Pets: Do you want them? How many? Are either of you allergic to your partner's current pets? Will you take on any related responsibilities or expenses for those pets?
Value-Based Questions to Ask Before Marriage
Religion: Does your partner expect you (and/or your future children) to practice and participate in their religion? How much influence do their spiritual beliefs have over their lifestyle?
Politics: Does your partner expect you to engage in discussions about current events? Do you share the same ideals and/or party? Does that involve activism? To what extent?
Relationships: Which relationships are nice-to-have vs. need-to-have? Does your partner prioritize romance? How much time do they dedicate to their friends and family? Are some relationships more important than others?
Family-Related Questions to Ask Before Marriage
Children: Do either of you want them? When? How many? What are your roles during pregnancy and labor? What are your roles regarding children from past relationships? How would you both handle an unexpected pregnancy or difficulty conceiving? What are your shared or individual responsibilities as parents (does one person handle diaper duty and discipline)? What values, experiences, and traditions do you want to provide for your children? What do you want to recreate or avoid from your childhoods?
Extended Family: What are your relationships like with your parents? Do you enjoy each other's relatives? Will these relatives live with you at any point? What role will they have in your lives? Where and how do you celebrate holidays with these people?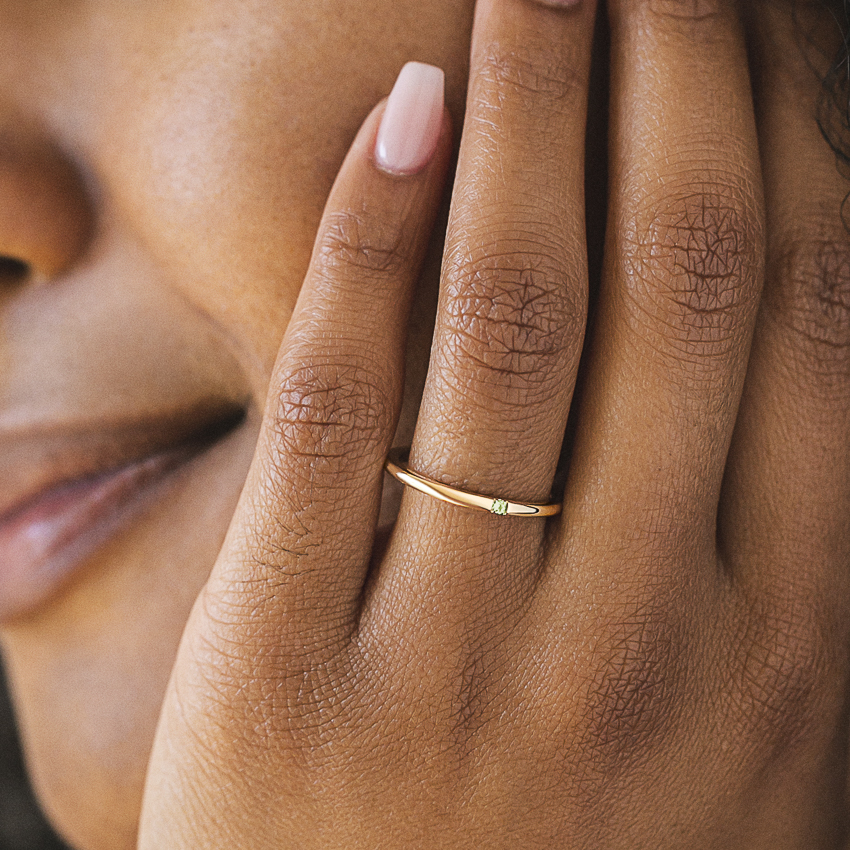 Career Questions to Ask Before Marriage
Schedules: How many hours a week do each of you work? How demanding are those hours? Will that change? What's an unreasonable work-life balance? Will you work opposite schedules and is your relationship strong enough to survive if so?
Ambition: Are career goals important to either of you? How will that impact your futures? For example, will promotions affect your schedules, or will education affect your budget? Do you support their goals? Is passion for a job or career important in a partner?
Retirement: Do you want to retire? How do you want to enjoy retirement? Where?
Financial Questions to Ask Before Marriage
Accounts: Will you have separate or combined bank accounts, or invest a percentage of your paychecks in an account for joint purchases? If so, will that percentage be proportional?
Debt: Who has it? How will it be paid off? Will you help bail each other out?
Discrepancy: Are you and your partner secure in how much you each earn, now and long-term? Does it create expectations for who covers certain expenses?
Budget: Do you agree on how your resources should be allocated? Do you agree on the worth of certain items, like furniture or leisure? What's reasonable vs. reckless? How much should you have in savings? What are you saving for?
Lifestyle Questions to Ask Before Marriage
Location: Where do you want to live for the next five years? The next ten? Do you want to travel? Where and how often? What do they do on vacation?
Autonomy: Do you respect each other's rights to lives outside of your relationship? Are you comfortable having your own hobbies and friends? How do you define privacy?
Date Nights: What are your expectations for date nights as you get older? Do you see yourself winding down? Are you looking forward to becoming homebodies? Will your idea of a night on the town change? How often should you have date nights after marriage? Do you need them to keep the romance alive?
Health: Is it important that your partner shares a passion for exercise and staying in shape? Do you each value nutrition? Do you each practice self-care?
Social Situations: Are they an introvert or an extrovert and does this work well with your personality? How often will you have people over? Do you like each other's friends and vice versa? How much time do you need together and apart?
Communication-Style Questions to Ask Before Marriage
Intimacy: How do you each define it? What do you need to feel nurtured? Are you comfortable with how each other expresses affection? Do you meet each other's physical and emotional needs? Do you feel safe talking about those needs?
Conflict Resolution: Do you communicate when you're upset? Do either of you hold grudges? Are your fighting styles compatible? Can you avoid getting heated or shutting down? Is it easy for both of you to apologize? Do you need to work on this so you're not putting up with shattered plates and the silent treatment the rest of your life?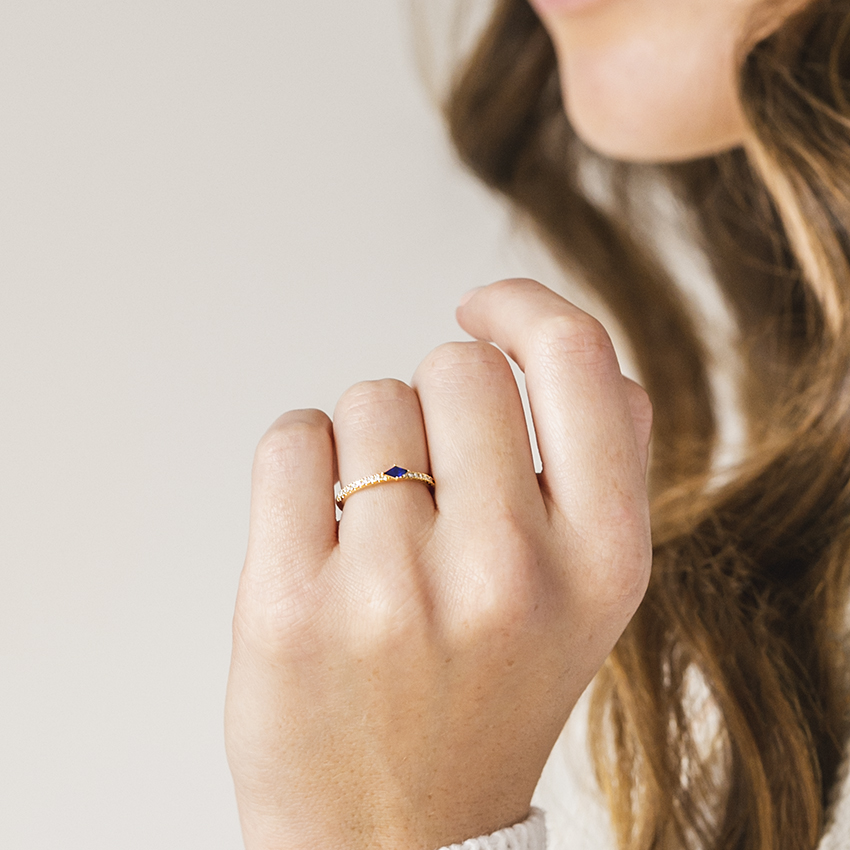 What are the three most important things in a marriage?
You are a couple, but marriage means you honor each other as complete individuals. Here are the most important things to watch for as you consider marriage:
Find a partner who is not jealous (and doesn't make you jealous). Trust and loyalty will be tested your whole lives, and you should have each other's backs when opportunities arise. Insecurities should not overshadow accomplishments.
Find a partner who is not judgmental. You should both grow as you go through life together. Additionally, failure and setbacks will be a part of that growth and you need someone strong enough to lift you up when they happen, not put you down. Encourage each other to explore all sides of yourselves; allow each other to be vulnerable and assertive without embarrassment or fear.
Find a partner who brings out the best in you. Because even if you're settling down, you shouldn't settle. Marry someone who will make you proud of who you become over the decades, but excited about how you feel in the day-to-day. You'll get more out of life with them than without them.
Final Thoughts
Questions before marriage are important, but they don't all have to be addressed in one conversation. These heart-to-hearts can happen at your own pace, and they can be organic and informal. Like your decision to get married, you decide when and what feels right.