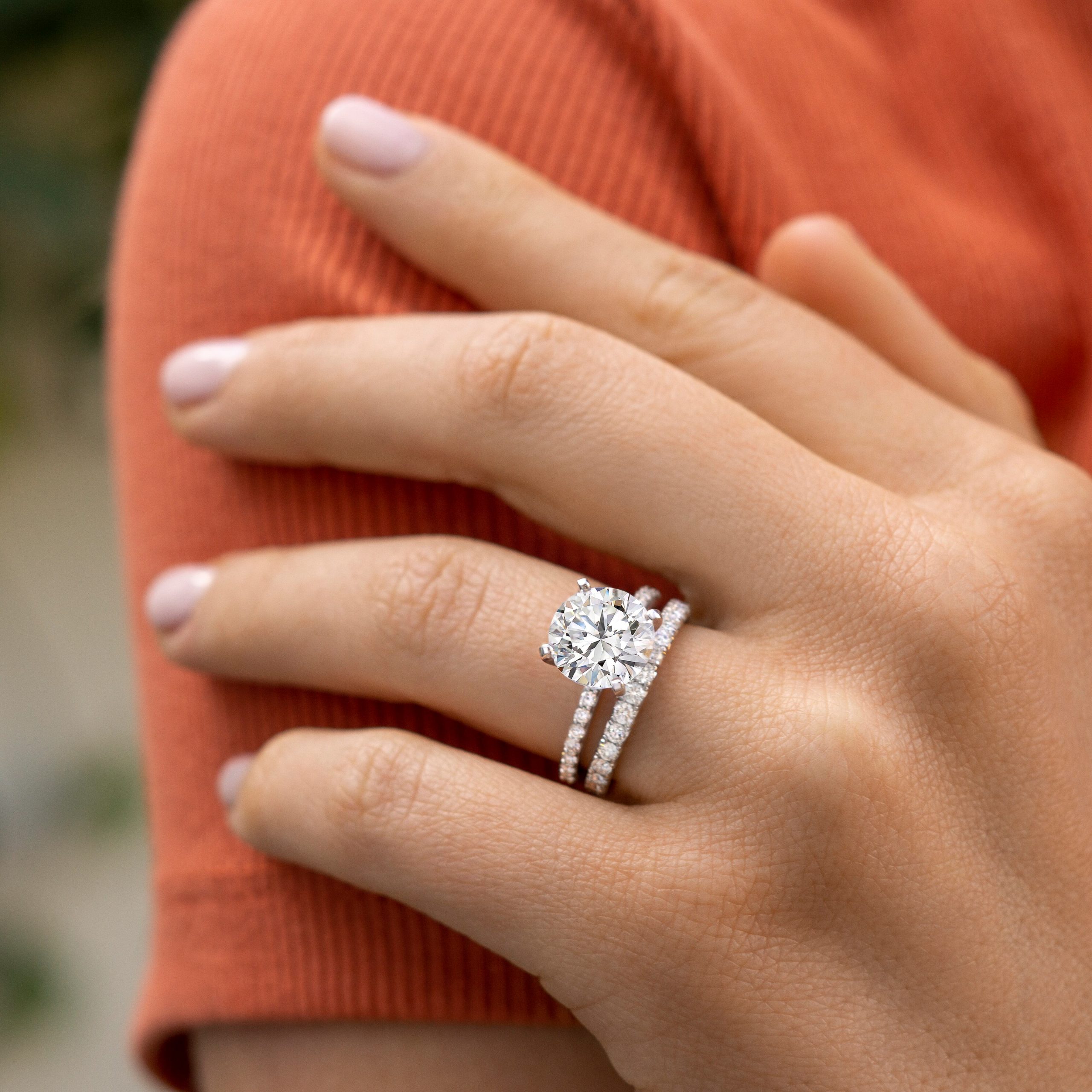 From diamond eternity rings and other classic wedding bands, to unique contemporary or vintage inspired styles, white gold wedding bands are some of our most popular rings!
In addition to pairing beautifully with diamond engagement rings, these sparkling and lustrous bands can also be worn as anniversary bands, as part of a stacking ring set, or on their own as fashion rings. Learn more about our top 15 most popular white gold wedding ring styles below!
Luxe Ballad Diamond Ring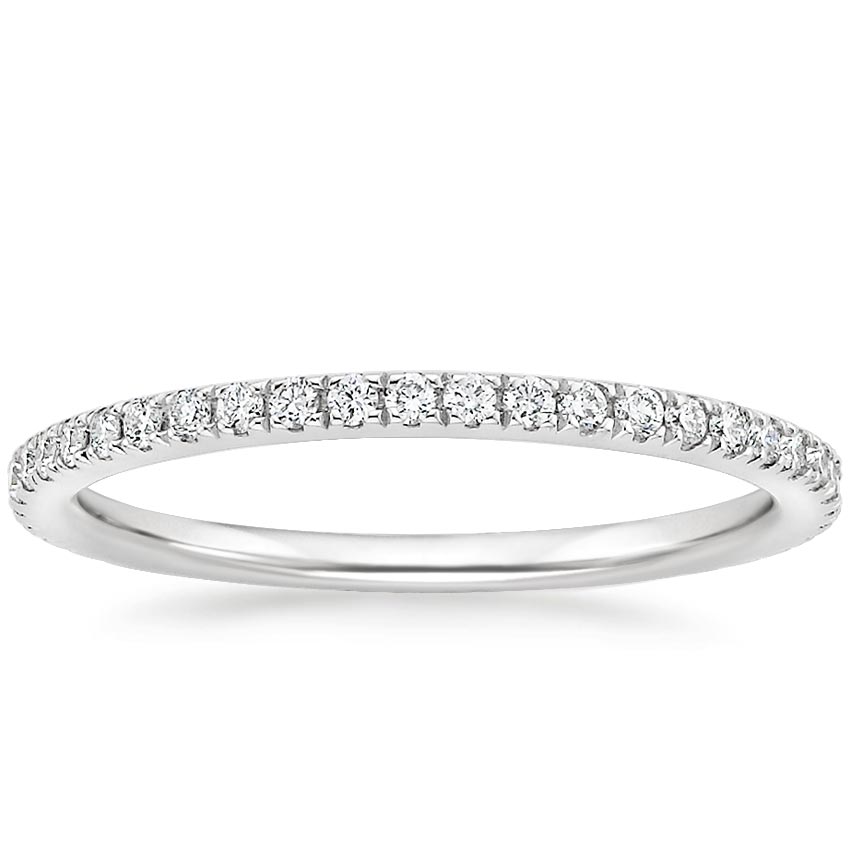 This petite diamond ring features scalloped pavé diamonds in elegantly sculpted prongs that extend three-fourths of the way around the band. It is a beautiful complement to many delicate engagement rings.
Petite Twisted Vine Diamond Ring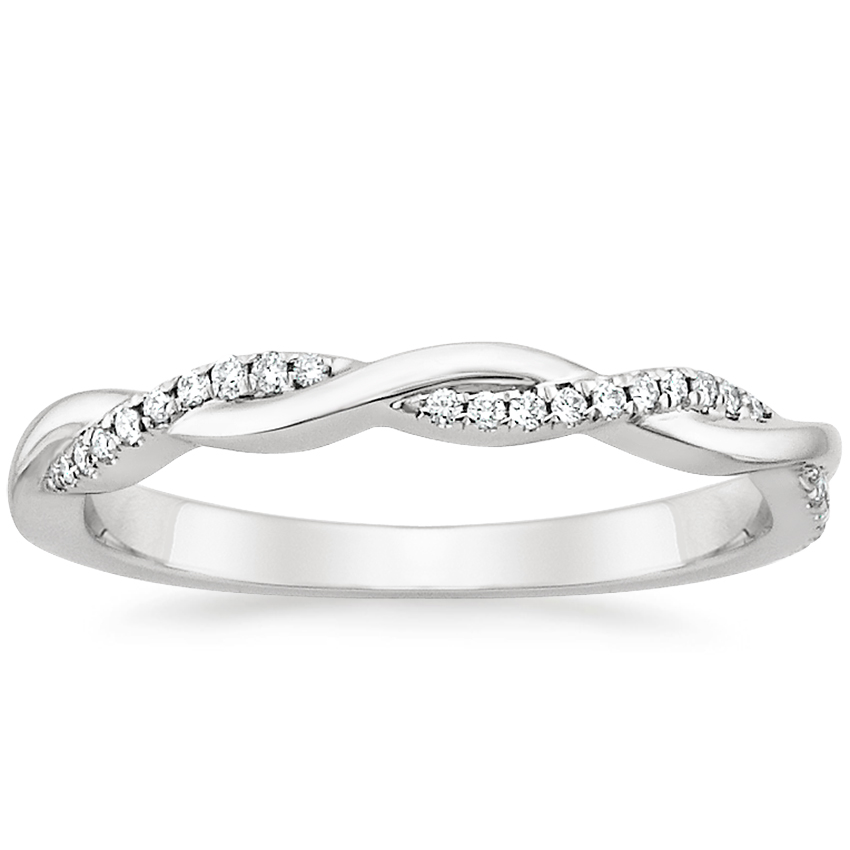 Ribbons of pavé-set diamonds and high polished precious metal appear gracefully woven together like glimmering vines in this nature-inspired design.
Versailles Diamond Ring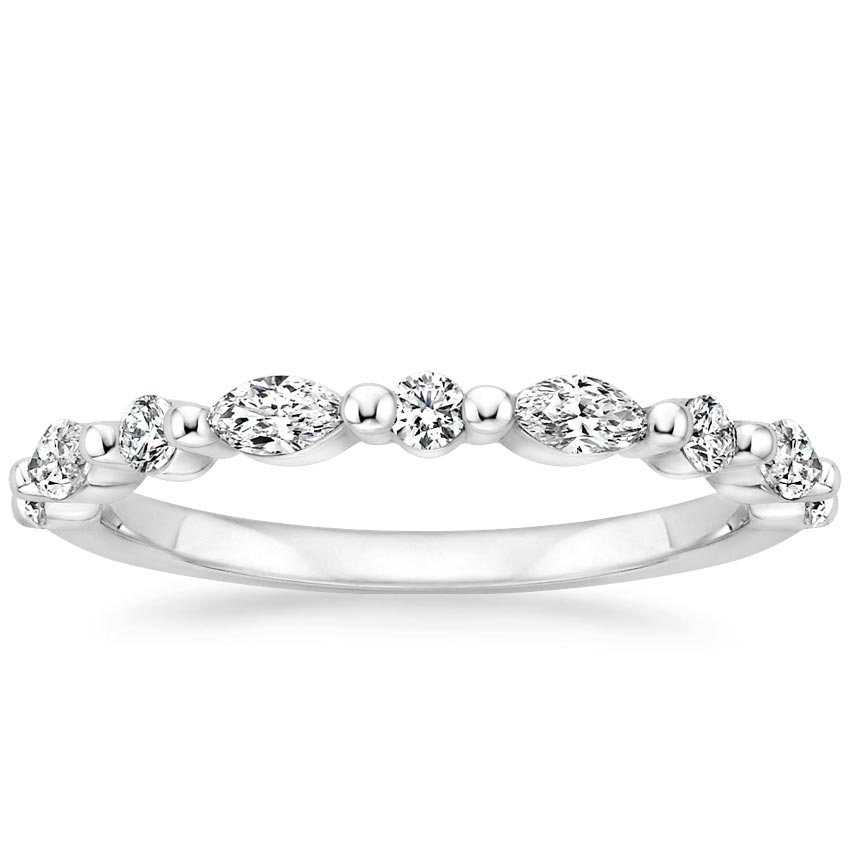 Alternating round and marquise diamonds create an alluring pattern across the top of this chic and distinctive ring. The single prong style cause the diamond accents to appear to be delicately floating along the band.
Petite Comfort Fit Wedding Ring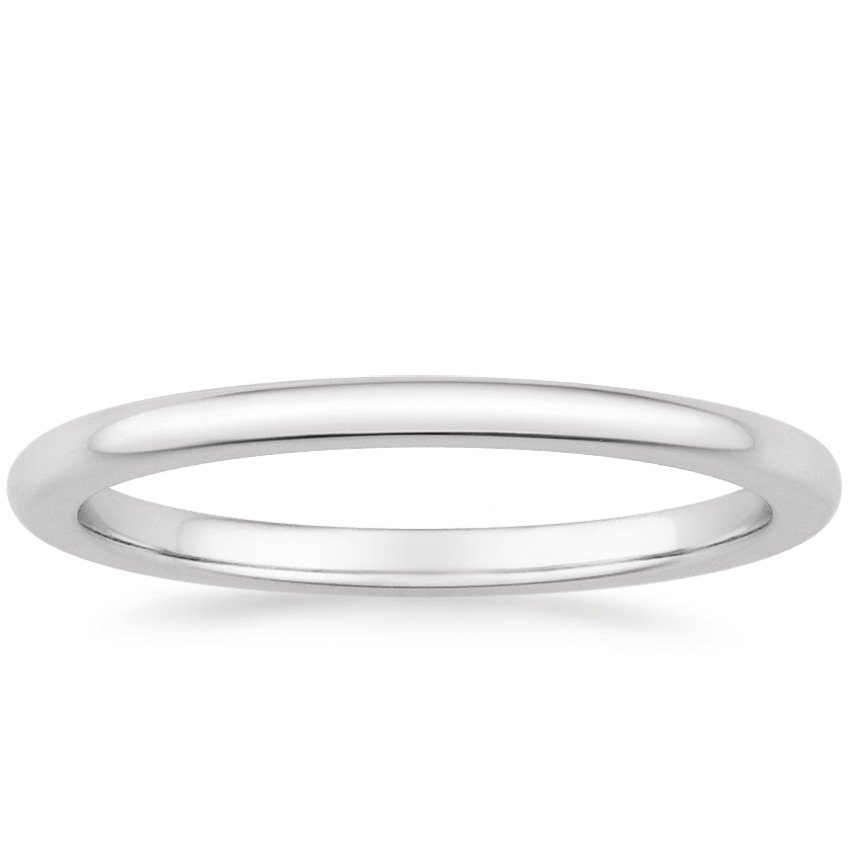 This delicate wedding band has a rounded inside edge for increased comfort. A classic choice with any engagement ring, it's no wonder this is in our top five!
Lunette Diamond Ring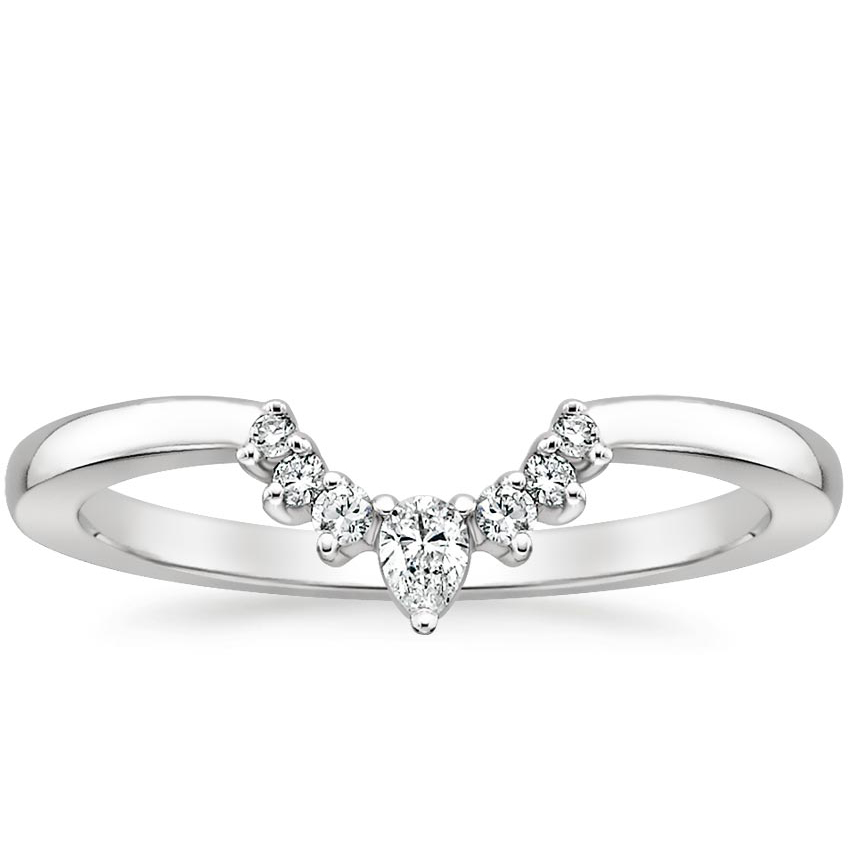 Sparkling diamonds meet at a point in this sleek crescent-shaped ring, perfectly styled to complement an engagement ring, stack with other rings, or wear by itself.
Petite Shared Prong Diamond Ring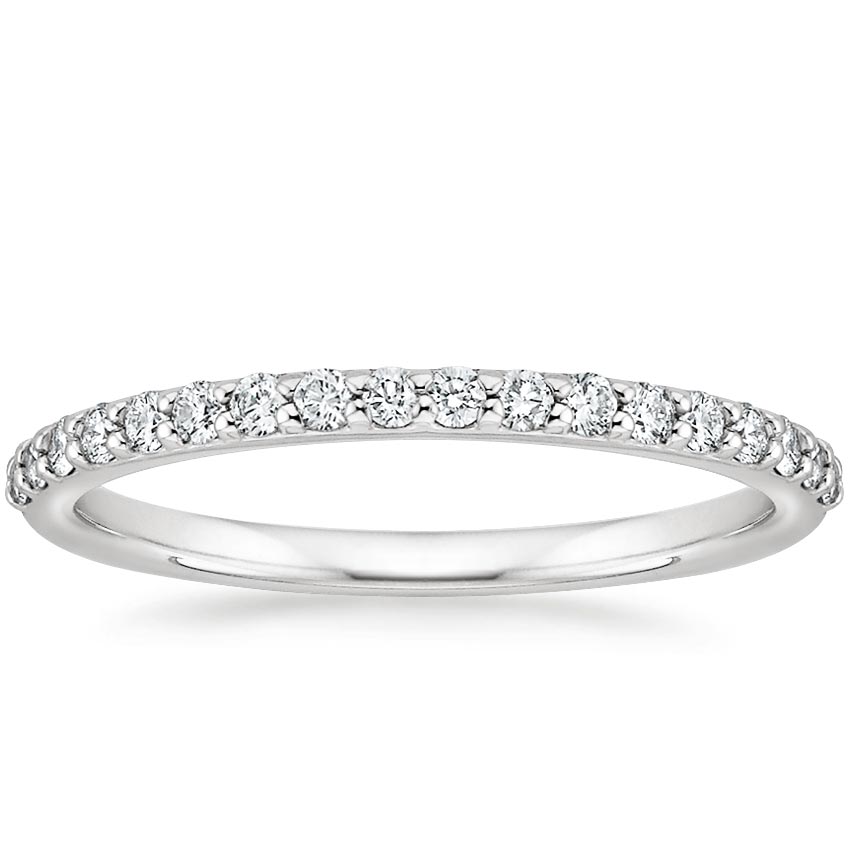 Adorning the finger with a row of brilliant light, this beautiful band features round diamonds set in delicately sculpted shared prongs reaching almost halfway down the shank for maximum sparkle.
Winding Willow Diamond Ring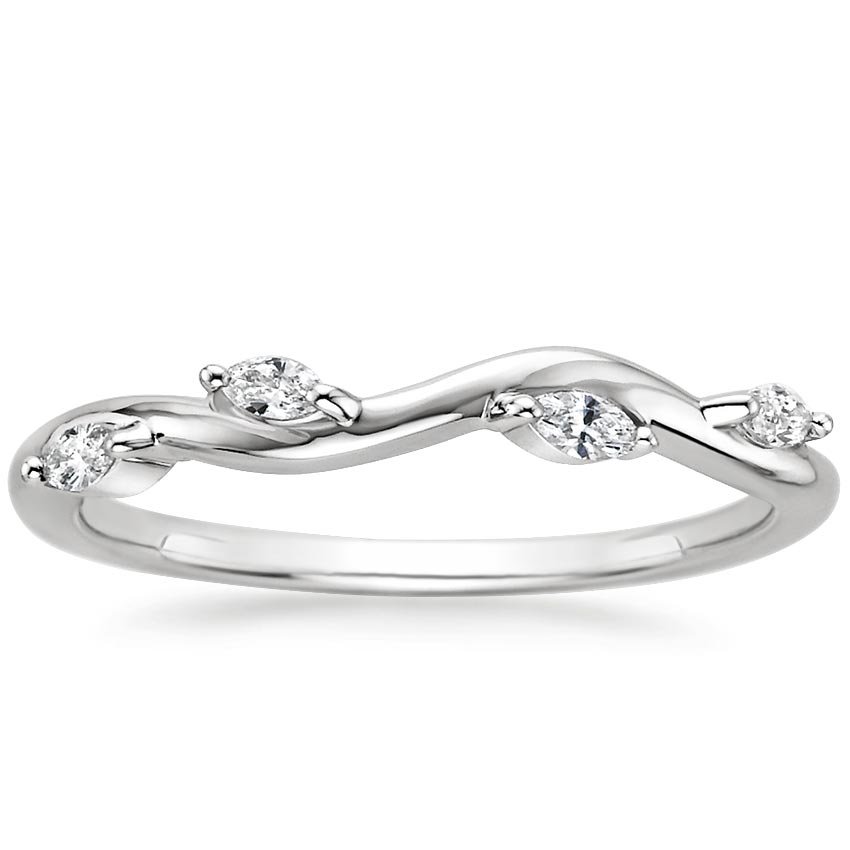 This delicately curved wedding band features marquise-shaped diamonds nestled within a beautifully sculpted metal vine.
Luxe Flair Diamond Ring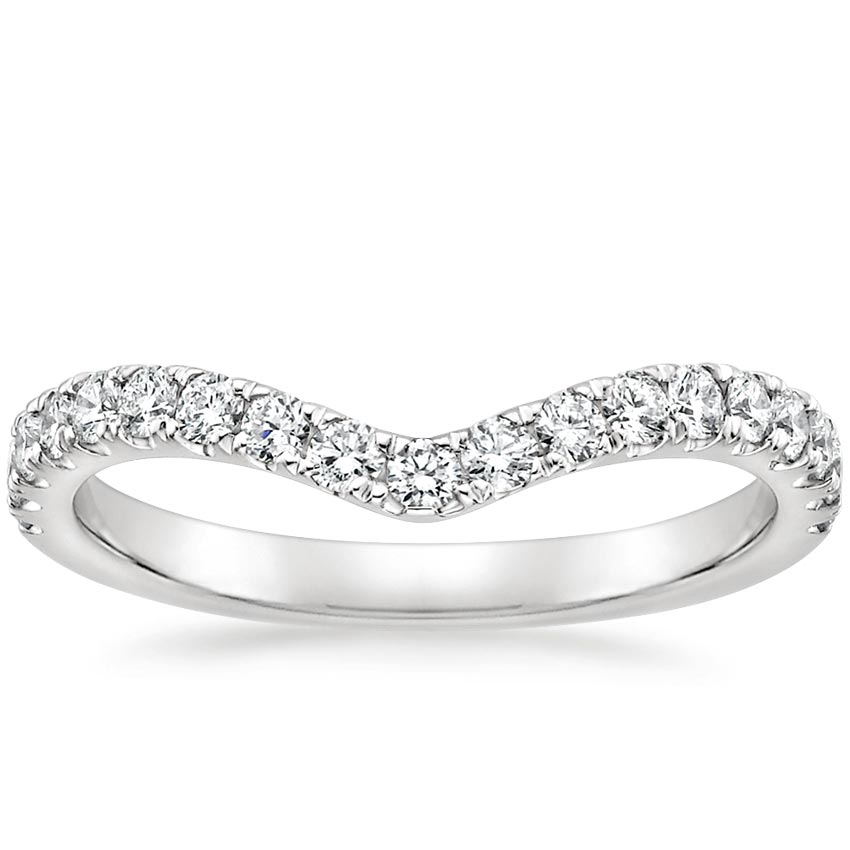 Shimmering scalloped pavé diamonds flow halfway down this band, creating a subtly curved chevron shape. This stylish ring is perfect on its own, paired with an engagement ring, or as part of a diamond ring stack.
Luxe Sienna Diamond Ring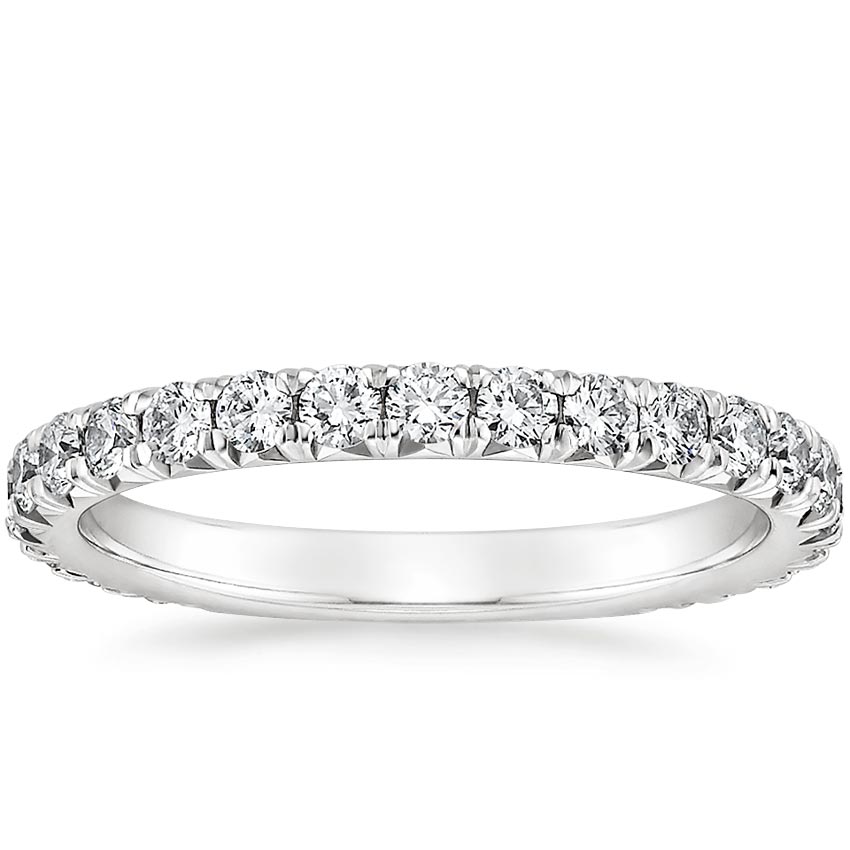 This luminous ring is adorned with glittering French pavé-set diamonds that extend three-fourths of the way around the finger, making it the perfect wedding or anniversary band.
French Pavé Eternity Diamond Ring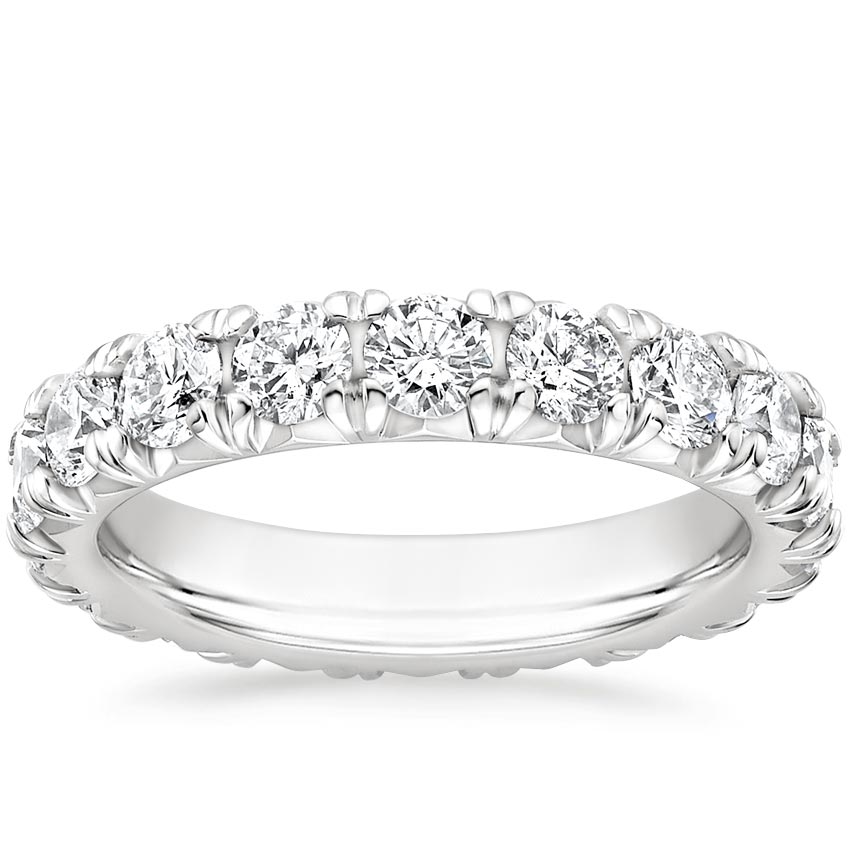 Like the Luxe Sienna Diamond Ring, this luminous eternity ring is adorned with a circle of glittering French pavé-set diamonds. With diamonds circling the entire band, this ring sparkles from every angle.
Ellora Diamond Ring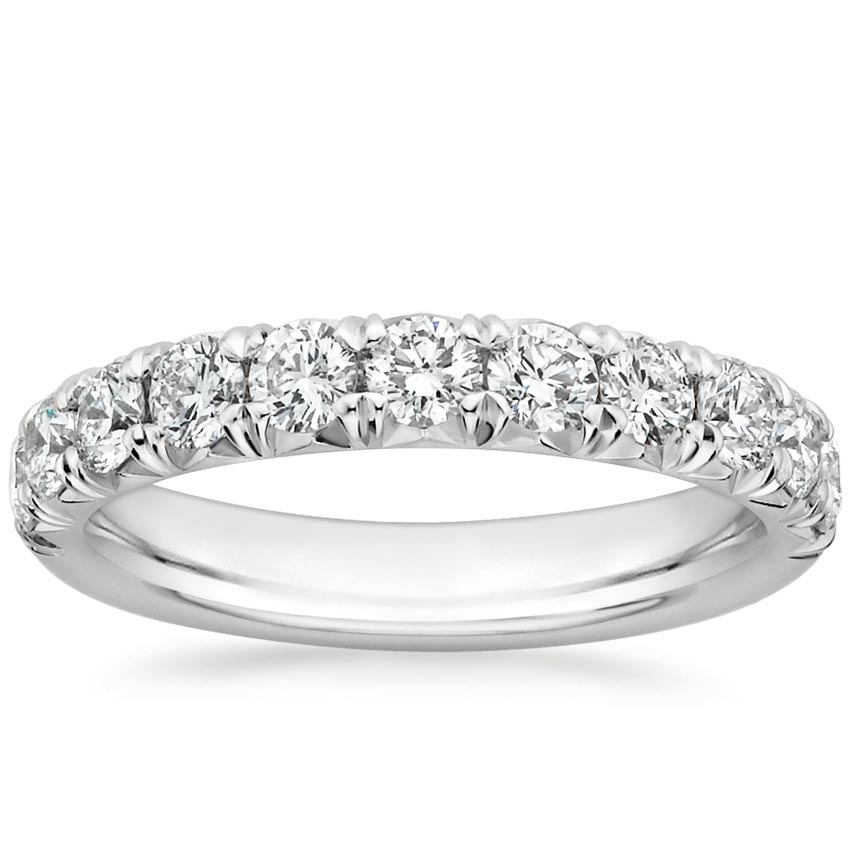 French pavé diamonds continues to be a popular choice! Diamond accents flow halfway down the band and catch the eye in this classic yet stunning ring. Paired with an engagement ring or standing alone, this ring is perfect for everyday wear.
Delicate Antique Scroll Diamond Ring
This beautiful antique style ring is engraved with delicate scrolls that wind around the top and sides of the band. Brilliant round diamonds adorn the band for eye-catching sparkle.
Petite Twisted Vine Contoured Diamond Ring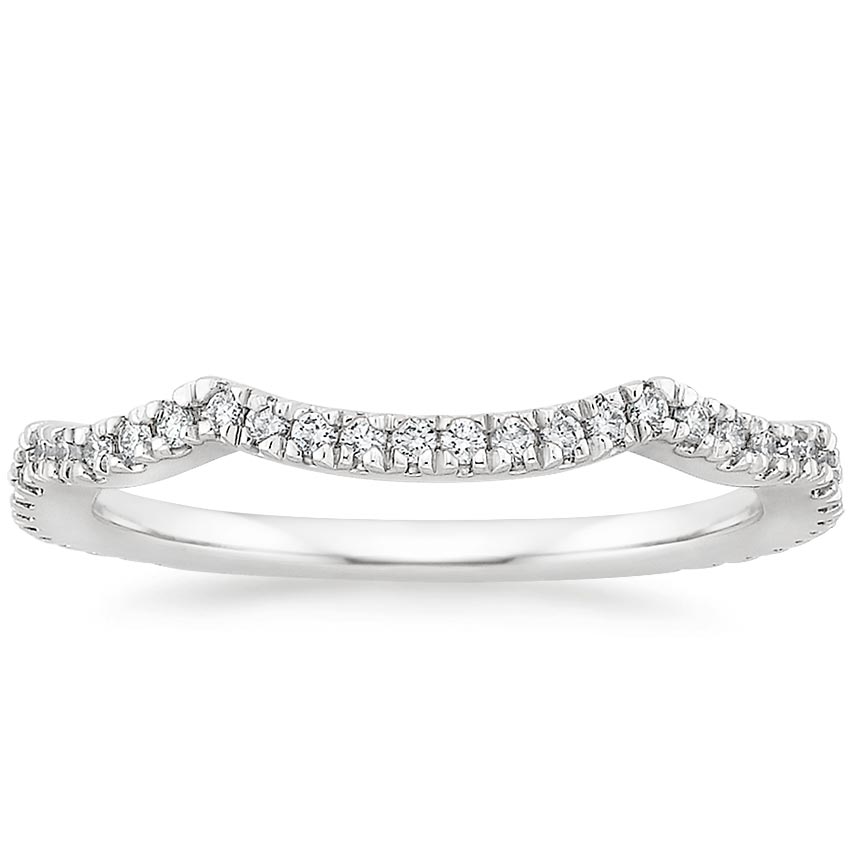 This contoured wedding ring is made to order to fit perfectly only with your Petite Luxe Twisted Vine Diamond Ring or Petite Twisted Vine Diamond Ring. If you purchase this contoured band after you have already received your engagement ring, a jewelry specialist will contact you with next steps after you place your order.
Marseille Diamond Ring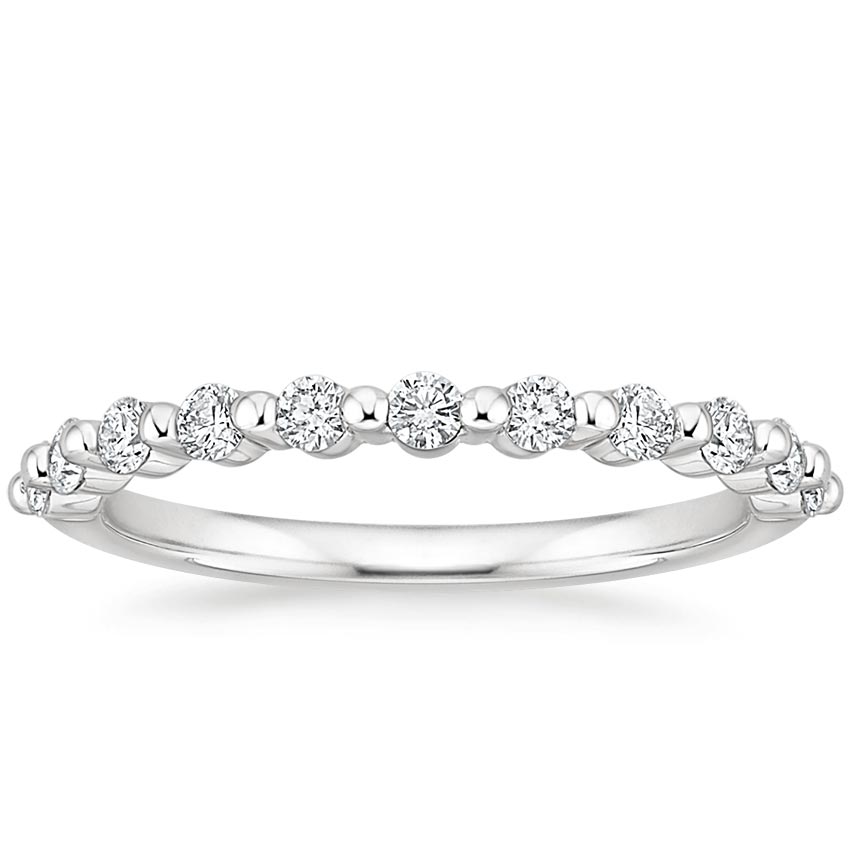 Floating shared prong diamonds shimmer from the top half of this delicate and luminous wedding band for a spectacular look.
Petite Shared Prong Eternity Diamond Ring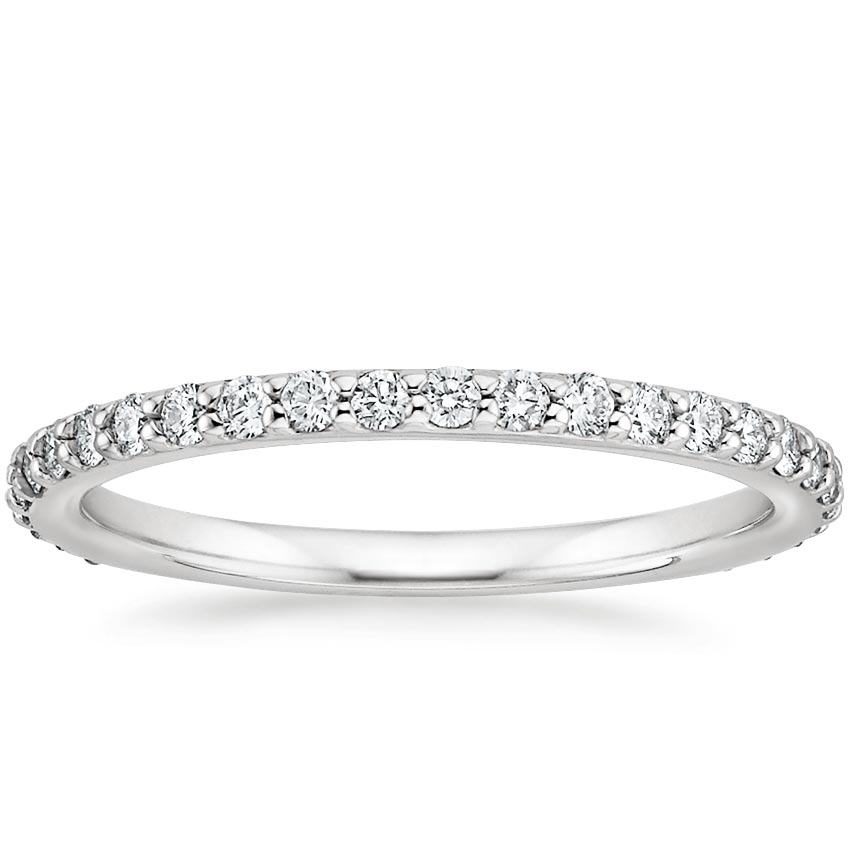 Encircling the finger with a band of light, this exquisite ring features round diamonds set in delicately sculpted shared prongs.
Final Thoughts
Which of these styles would you include in your dream ring stack? Let us know in the comments below, or on our Instagram, Facebook, Twitter.