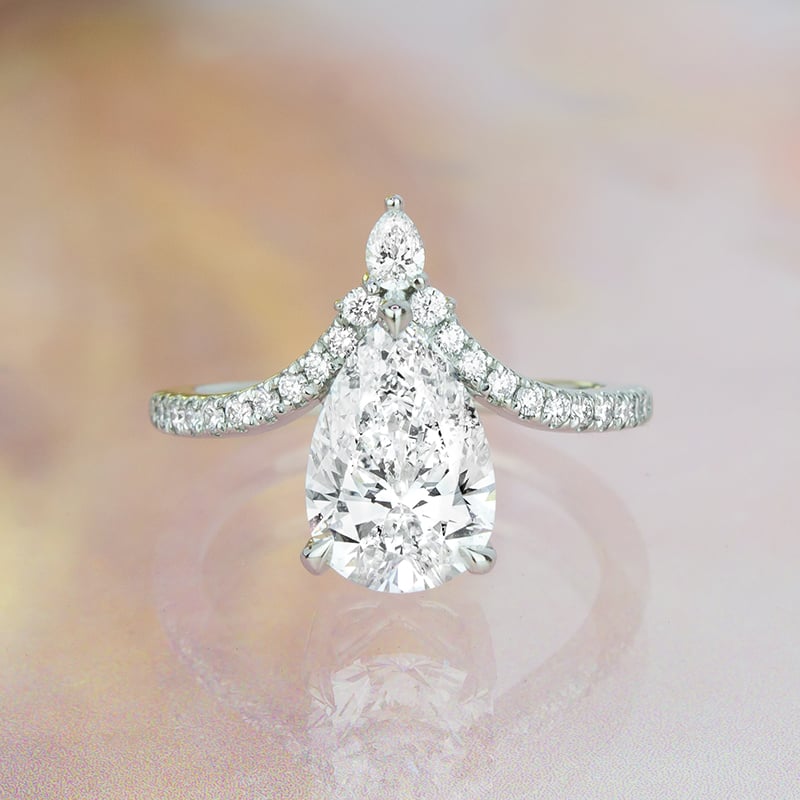 Although you can never go wrong with a classic solitaire, many brides dream of an engagement ring as unique and interesting as they are!
We've pulled together some of our most popular non-traditional diamond engagement ring styles. These unique engagement rings feature contemporary settings, alternative center gemstones, and even no center gemstone!
Unique Engagement Ring Settings
A unique engagement ring setting is a wonderful way to display your personality and style, particularly in a piece you plan on wearing every day!
Nouveau Diamond Ring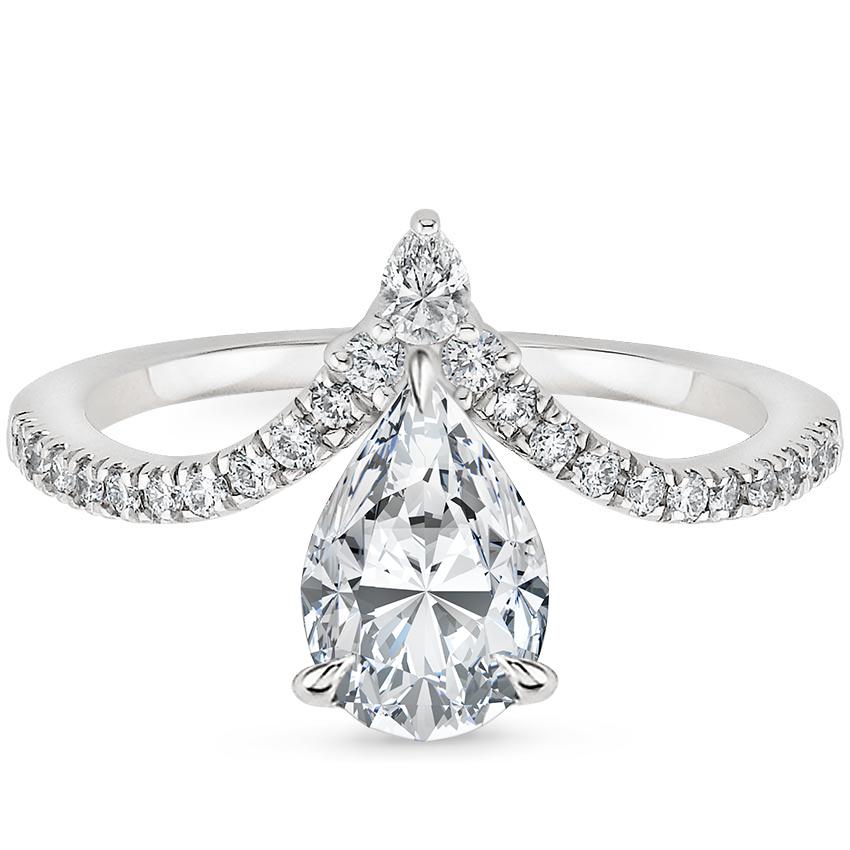 The unique chevron shape of the glittering Nouveau Diamond Ring makes it particularly suited for dramatic diamond shapes like pear and marquise diamonds. This artistic ring is reminiscent of the Art Nouveau Era, while still offering a unique and contemporary style.
Reina Diamond Ring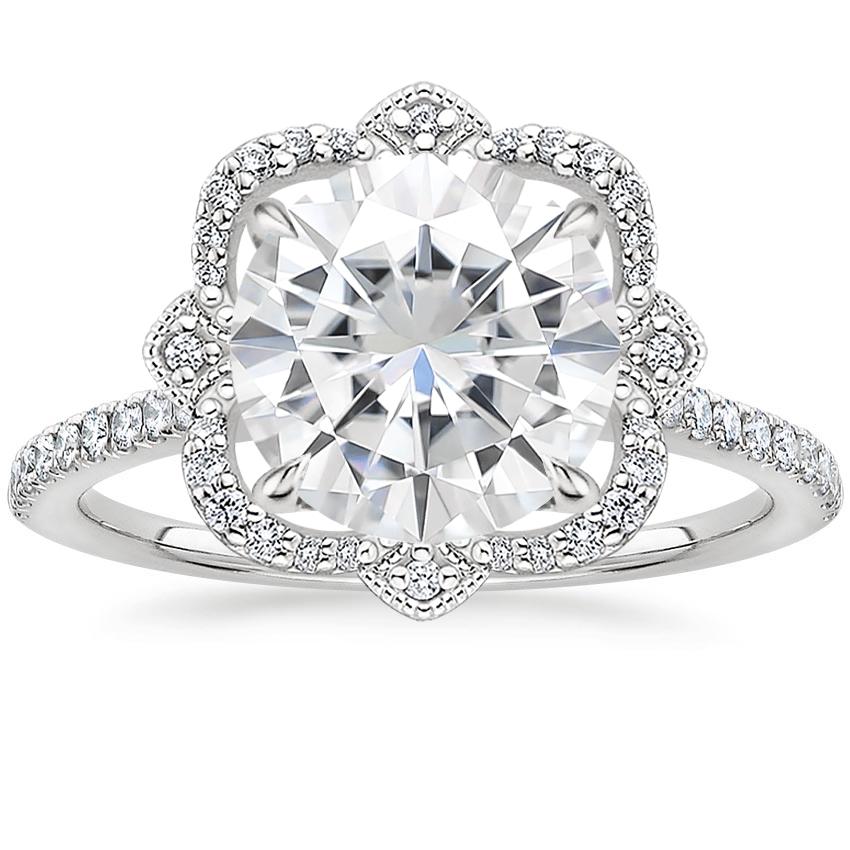 Inspired by crown jewels and classical architecture, this regal engagement ring features a stunning halo shimmering with diamonds and lustrous milgrain. Elegant claw prongs make the center diamond or gemstone appear to float in the scalloped halo. For an alternative to a center diamond, consider a sparkling moissanite!
Horizontal Petite Comfort Fit Ring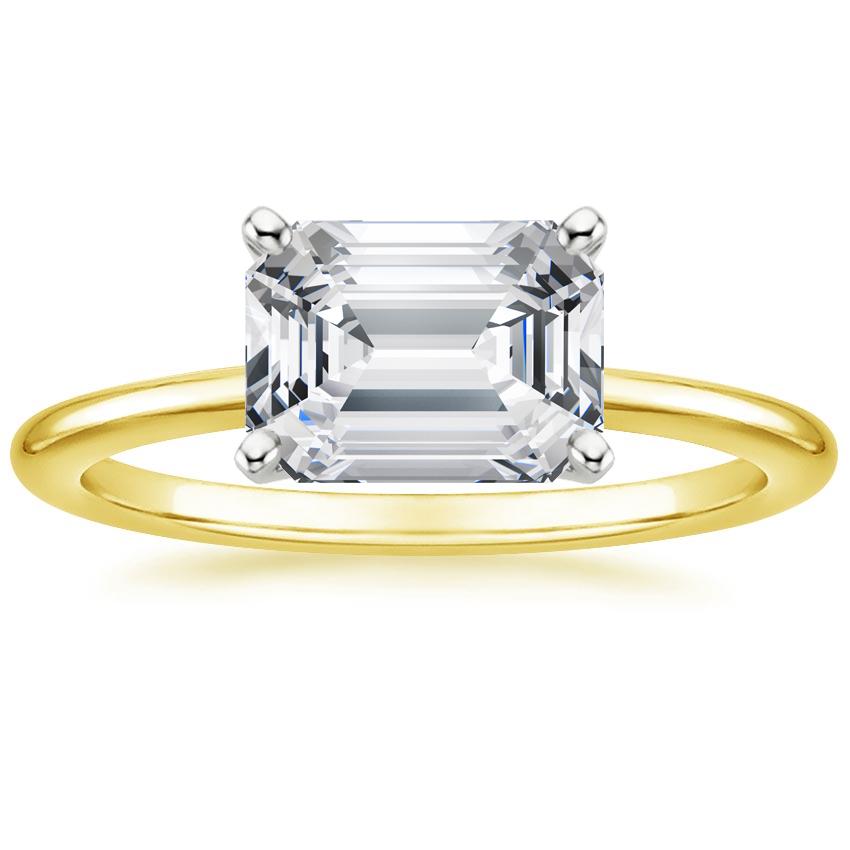 Petite and delicate, this contemporary ring turns the center diamond or gemstone horizontal for a sleek and interesting take on a classic solitaire.
Luxe Willow Halo Diamond Ring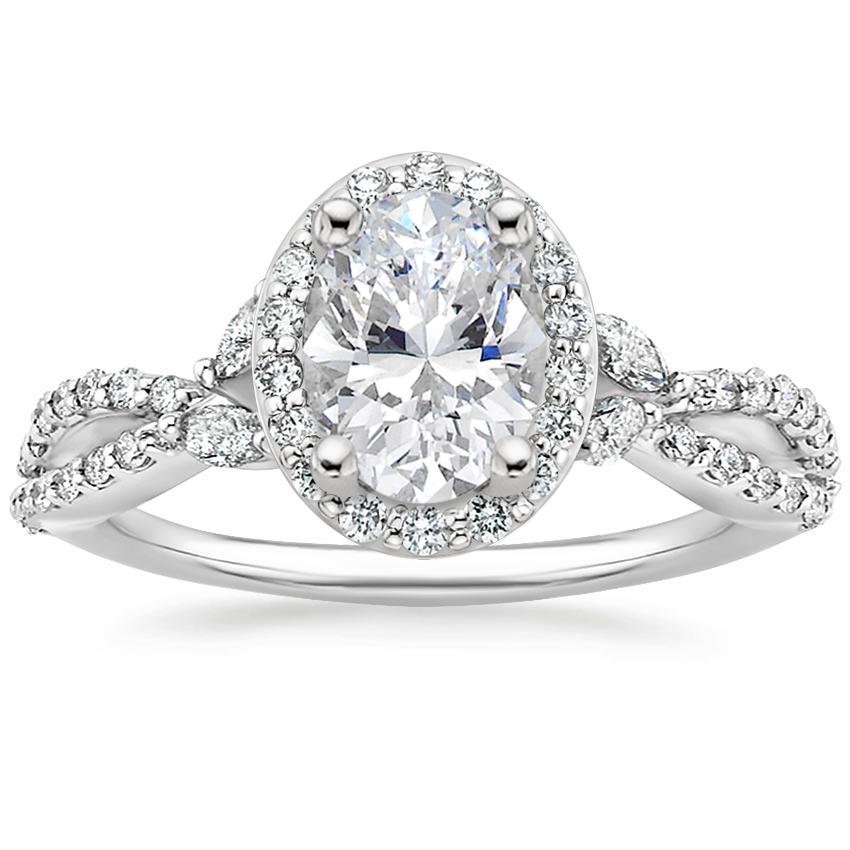 This captivating ring combines nature-inspired elements like entwined bands and marquise diamond buds, with the glamour of pavé accent diamonds and a sparkling halo.
Linnia Diamond Ring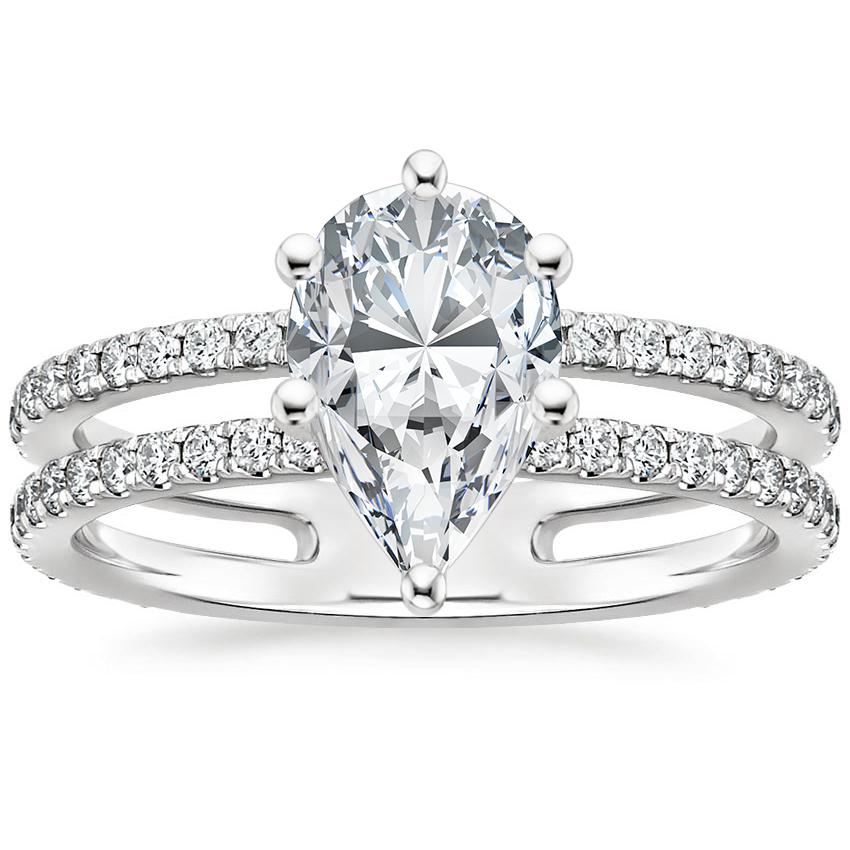 The harmonious symmetry of the two delicate bands of this ring symbolize partnership and unity, making it a perfect choice for an engagement ring. Already glittering with scalloped pavé-set diamond accents, setting this ring with a pear cut diamond adds to the overall beauty and brilliance of the geometric style.
Zinnia Diamond Ring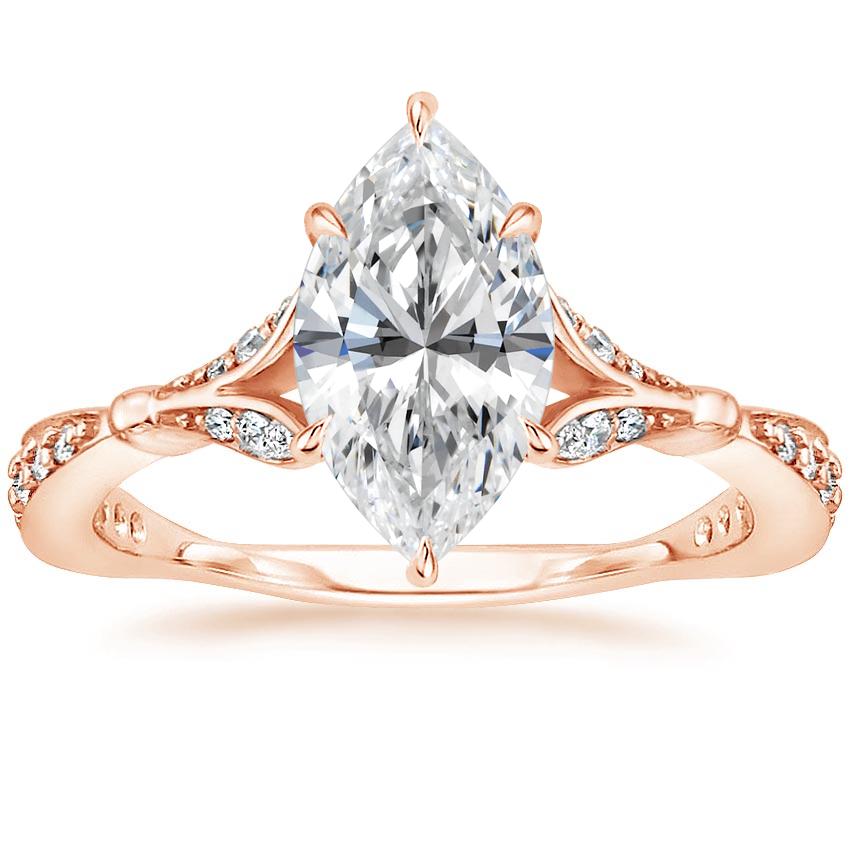 The center diamond of this ring blooms out of nature-inspired petals of lustrous metal accented with round brilliant diamonds. The gentle taper of the band, also accented with diamonds, makes for a beautiful and unique look.
Colored Gemstone Engagement Rings
Colored gemstones can be a gorgeous alternative to diamonds when it comes to your engagement ring. Gemstone engagement rings have been popular with royalty and celebrities for years, and it's a trend we see continuing with Elizabeth Olsen, Kate Middleton, Katy Perry, Olivia Wilde, and more rocking beautiful gemstone engagement rings. We recommend choosing a gemstone ranking high on the Mohs' scale of hardness like sapphires, rubies, or moissanites for rings you plan on wearing every day, since those will be the most durable.
Sapphire Willow Diamond Ring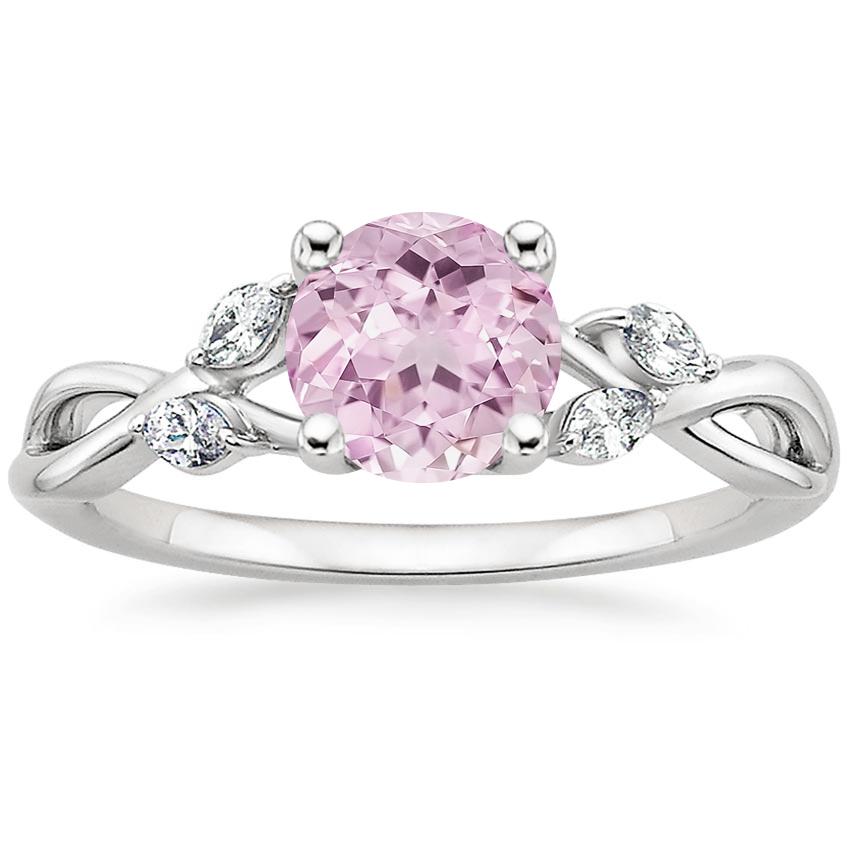 Although many people associate sapphires with a deep royal blue color, sapphires can come in a whole rainbow of colors, from pink, teal, lavender, yellow, orange, and even white! The entwined vines of lustrous precious metal and delicate diamond buds of the Willow Diamond Ring are the perfect setting to show off a beautiful center colored gemstone.
Reverie Ring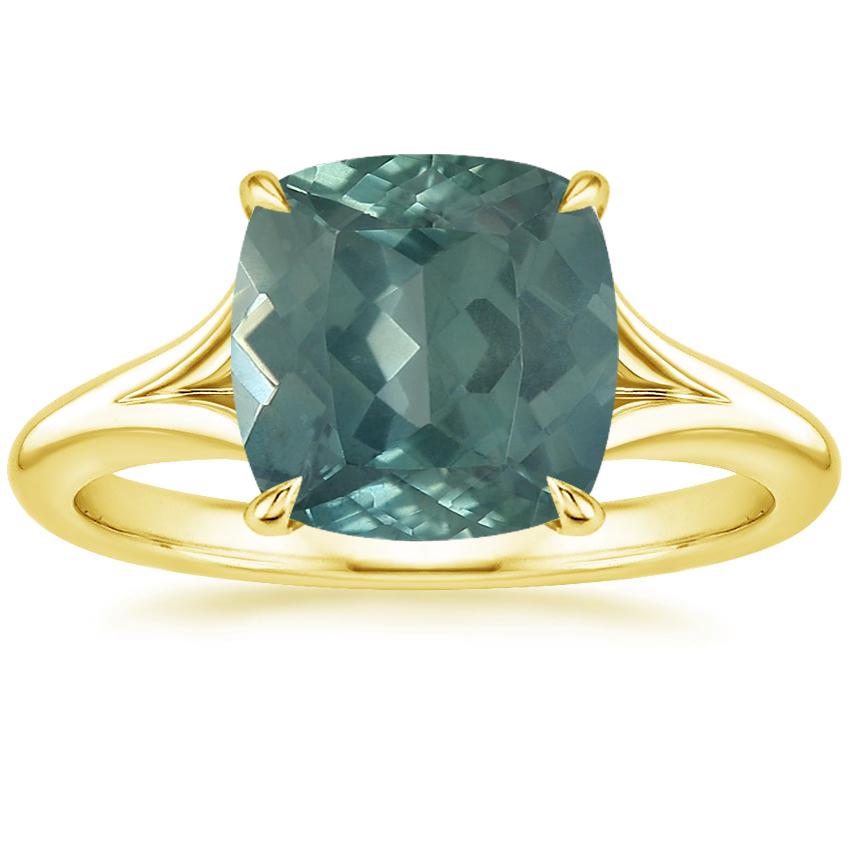 The graceful curves of the Reverie Ring's split shank band elegantly highlight the center diamond or gemstone. Set with a vibrant teal cushion cut sapphire, this unique ring is simple yet stunning.
Morganite Cadenza Halo Diamond Ring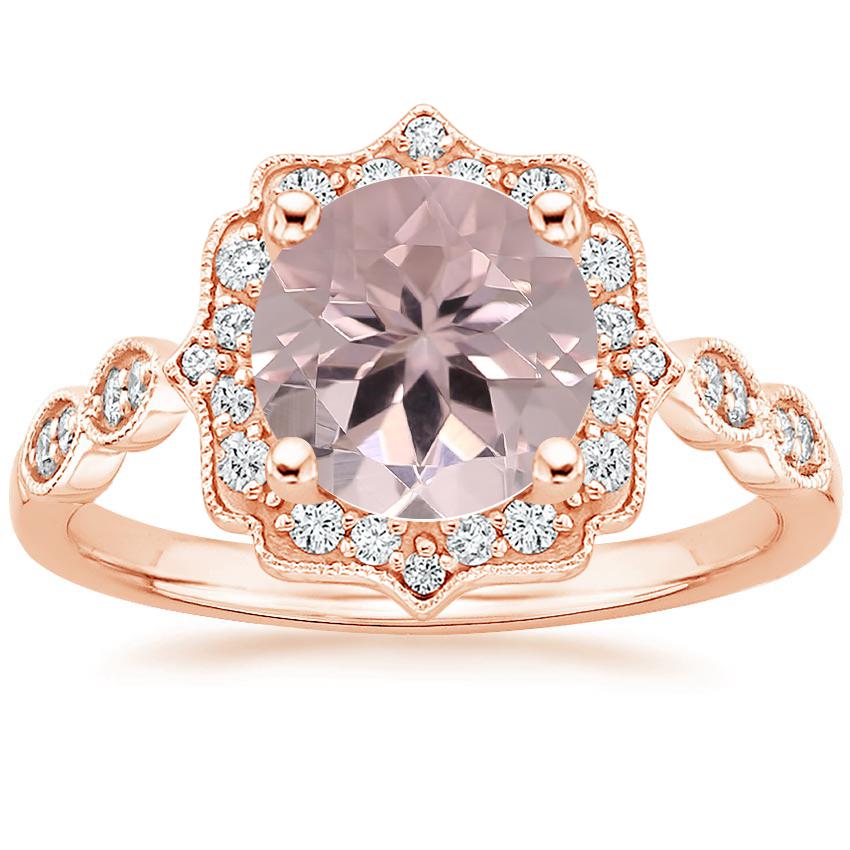 The soft millennial pink or peach of morganite gemstones have risen in popularity in the past few years, and the trend is staying strong! The rosy hues of these gemstones look particularly lovely set against the warm tones of rose gold engagement rings.
Diamond Engagement Bands
Sparkling diamond bands make for a classic yet contemporary engagement ring option. A look that has been favored by style icons like Audrey Hepburn and Queen Letizia of Spain, diamond bands and stacking rings are a beautifully modern way to wear an engagement ring.
Tres Diamond Ring Stack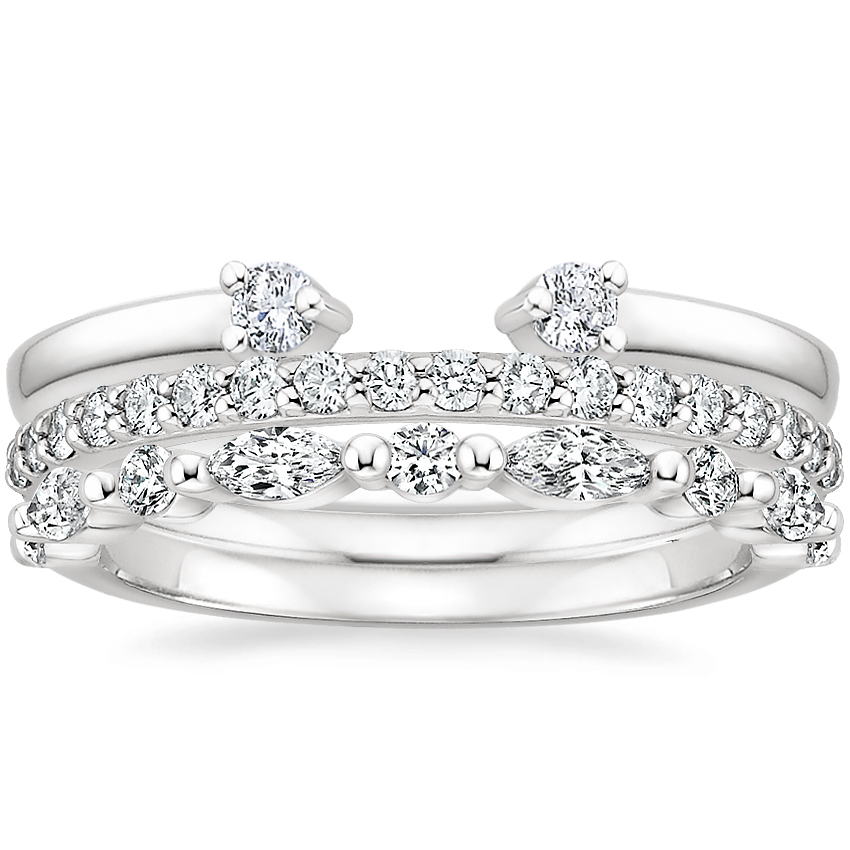 This chic set of diamond rings offers the versatility of wearing the rings individually or together as a stack. Featuring the Petite Shared Prong Diamond Ring, Versailles Diamond Ring, and Wren Diamond Ring, the different sizes and shapes of the diamond accents complement each other for a contrasting yet cohesive look.
Emerald Eternity Diamond Ring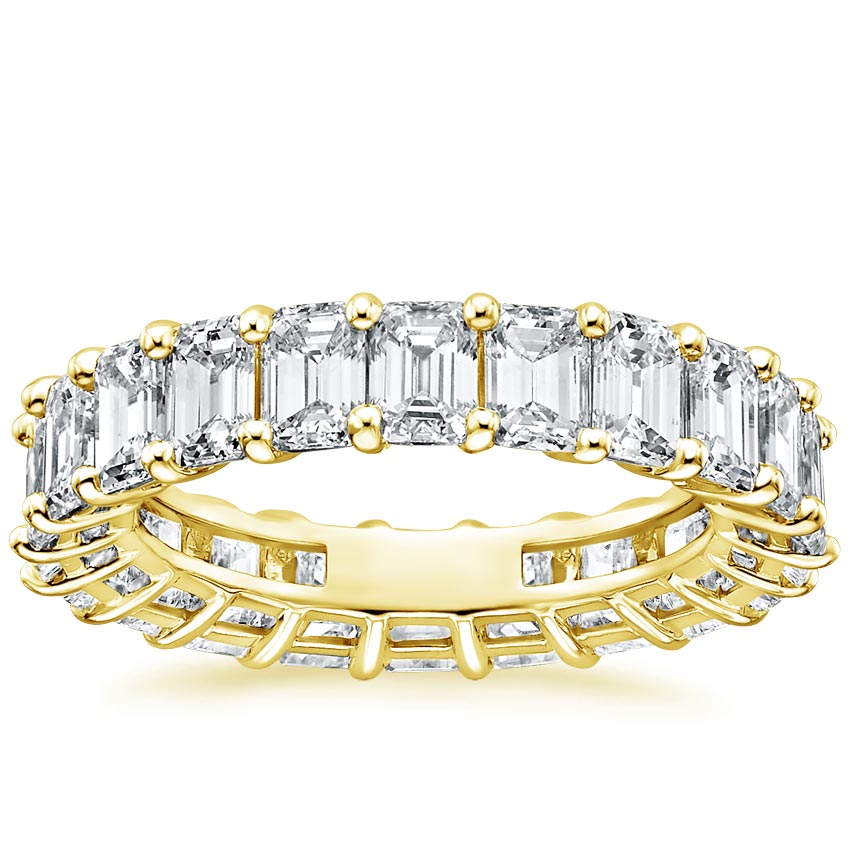 With shining emerald cut diamonds encircling the band, this ring gives a totally dazzling and eye-catching effect. Sparkling from every angle, eternity bands are more traditionally given as wedding or anniversary bands but make extraordinary engagement rings as well.
Final Thoughts
Whatever your style, there is an engagement ring to fit your unique tastes and preferences! Let us know your favorites on our Instagram, Facebook, Twitter, or in the comments below!