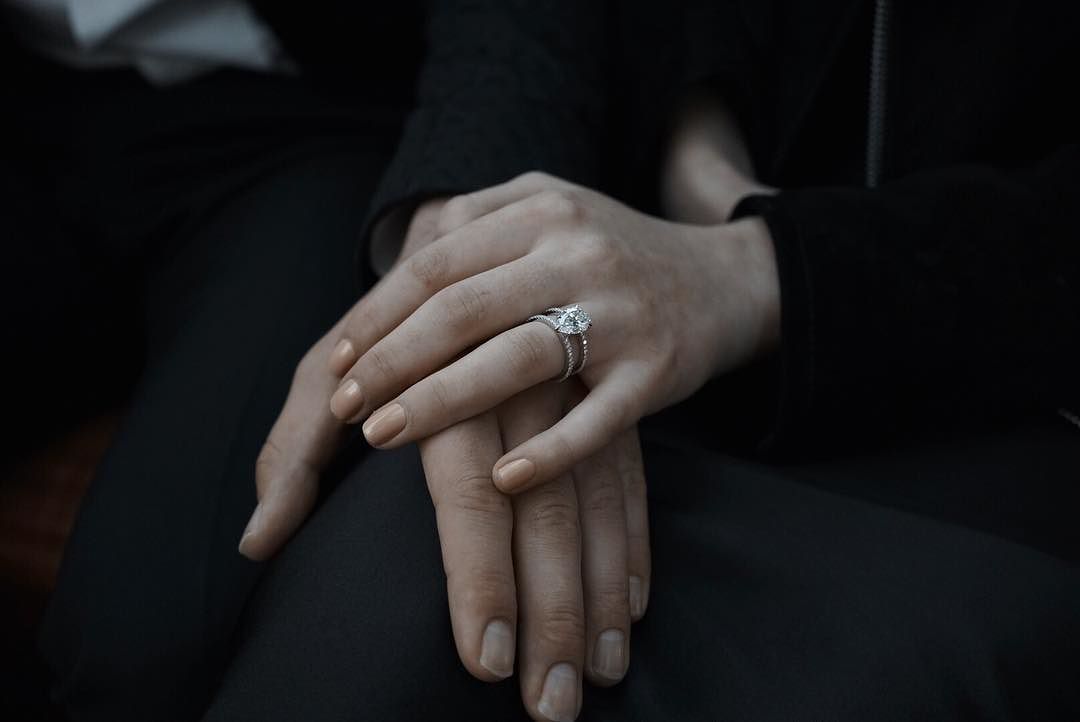 PHOTO: INSTAGRAM @sophiet
Just when we thought we couldn't get enough love from the cast of Game of Thrones (cough, Kit Harington and Rose Leslie), another Stark, Sophie Turner, announced her engagement to singer Joe Jonas last night with a sweet Instagram post. It's almost too much for our hearts to take!
The couple chose to announce their engagement through two consecutive Instagram posts of the same photo, Sophie's captioned, "I said yes." and Joe's, "She said yes." The photo shows off Sophie's exquisite pear-shaped diamond engagement ring which features a sparkling double band of pavé diamonds. Inspired by the distinctive look of her ring, we compiled our favorite pear-shaped engagement ring designs!
Luxe Ballad Diamond Ring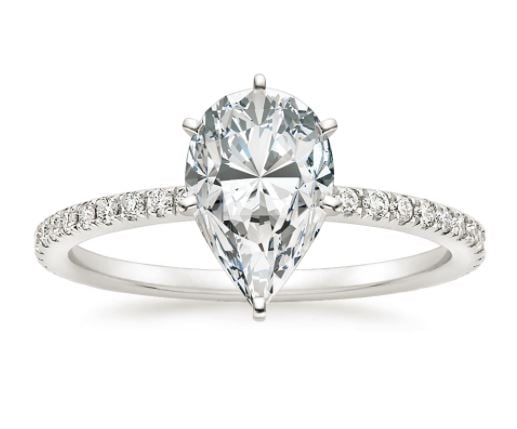 Taking a note from Sophie's glistening diamond accents, the Luxe Ballad Diamond Ring features sparkling scalloped pavé diamonds that extend three-fourths of the way around the ring. The center pear diamond appears to float above the delicate band.
Fortuna Diamond Ring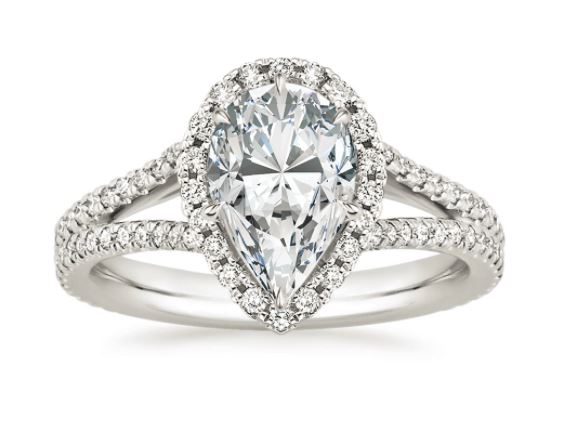 The Fortuna Diamond Ring features a dazzling halo that surrounds the center pear diamond. Two rows of pavé diamonds sparkle on the contemporary split shank band, making this ring a glammed-up version of the Game of Thrones star's.
Valencia Diamond Ring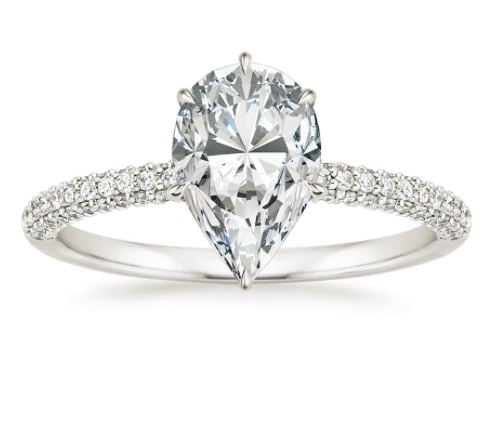 Micro-pavé diamonds shimmer from every angle of this gorgeous engagement ring, which features a diamond adorned gallery and graceful claw prongs that embrace its center pear-shaped diamond.
Dawn Diamond Ring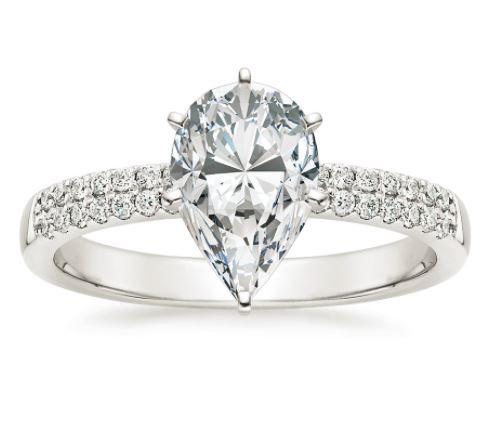 A double row of pavé diamonds glistens across the top of this stunning pear shaped engagement ring. The Dawn Diamond Ring offers a closed-gap version of Sophie's double band engagement ring.
Chamise Diamond Ring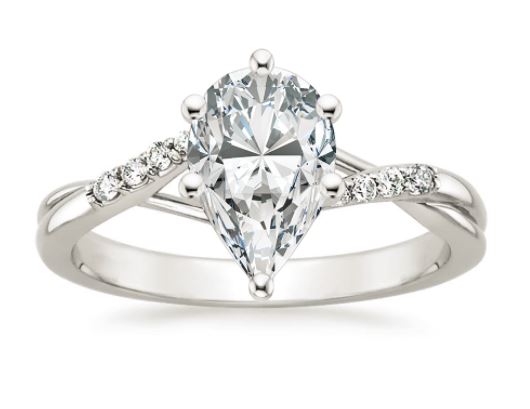 Ribbons of precious metal entwine to frame a beautiful pear shaped diamond in this nature-inspired twist on Sophie's more contemporary engagement ring design.
Final Thoughts
Do you love pear diamond engagement rings? Are these rings fit to rule the 7 kingdoms? What would Ned say? Let us know in the comments below or on our Instagram, Facebook, or Twitter!