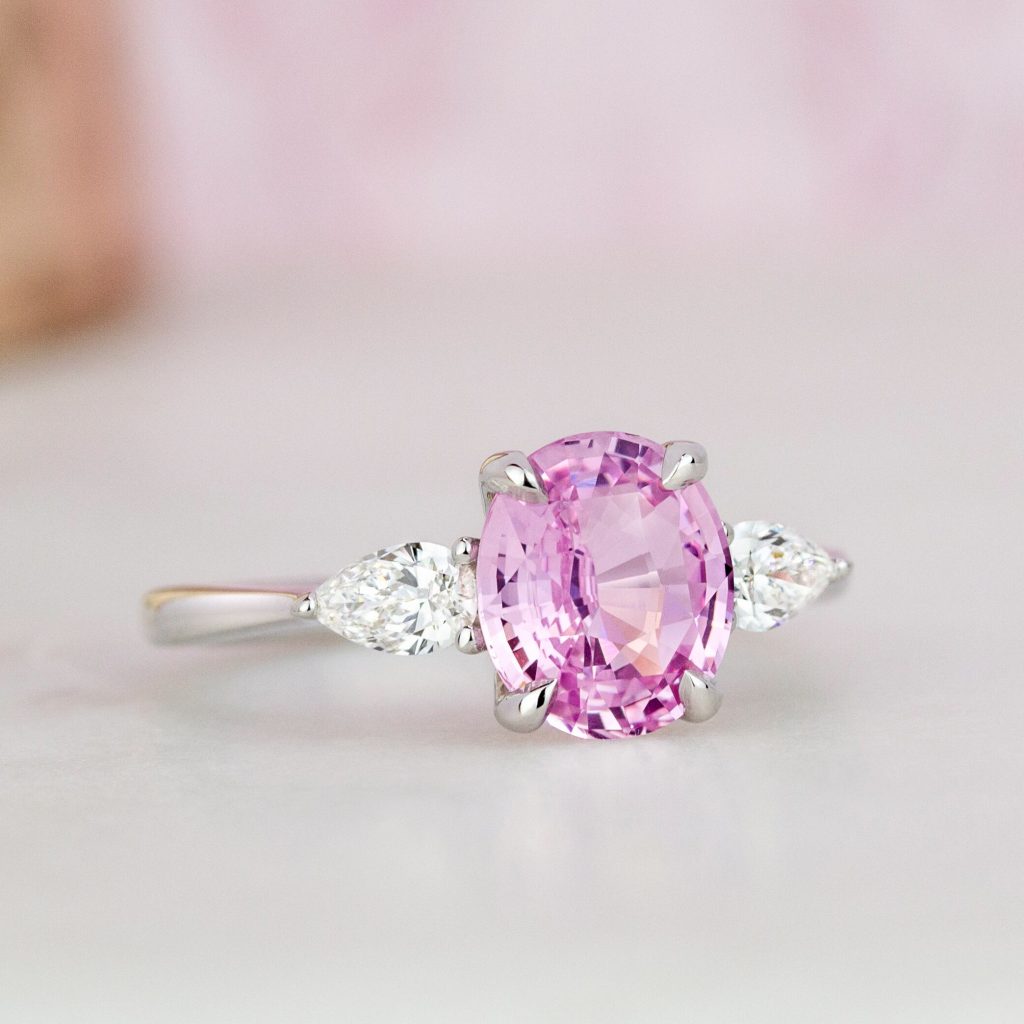 While spending more time indoors, you can still celebrate the beauty of spring by adding some sparkle to your look! The luster of pastel gemstones is reminiscent of dew-covered blossoms and dazzling spring sun rays. These morganite, aquamarine and opal pieces are sure to bring beautiful warmth and brightness to your at-home spring style!
Aquamarine Dewdrop Necklace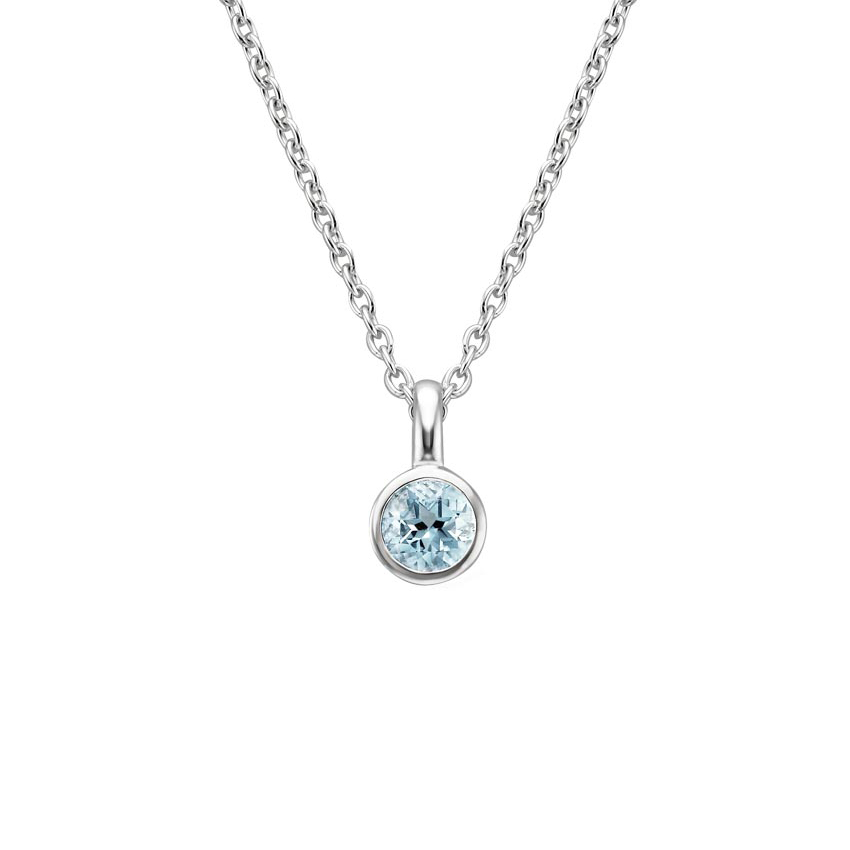 A lustrous round aquamarine rests within a soft bezel setting as an integrated bail allows for graceful movement along the chain. The natural elegance of this delicate pendant makes it a perfect option for everyday wear.
Rose Gold Opal Halo Diamond Pendant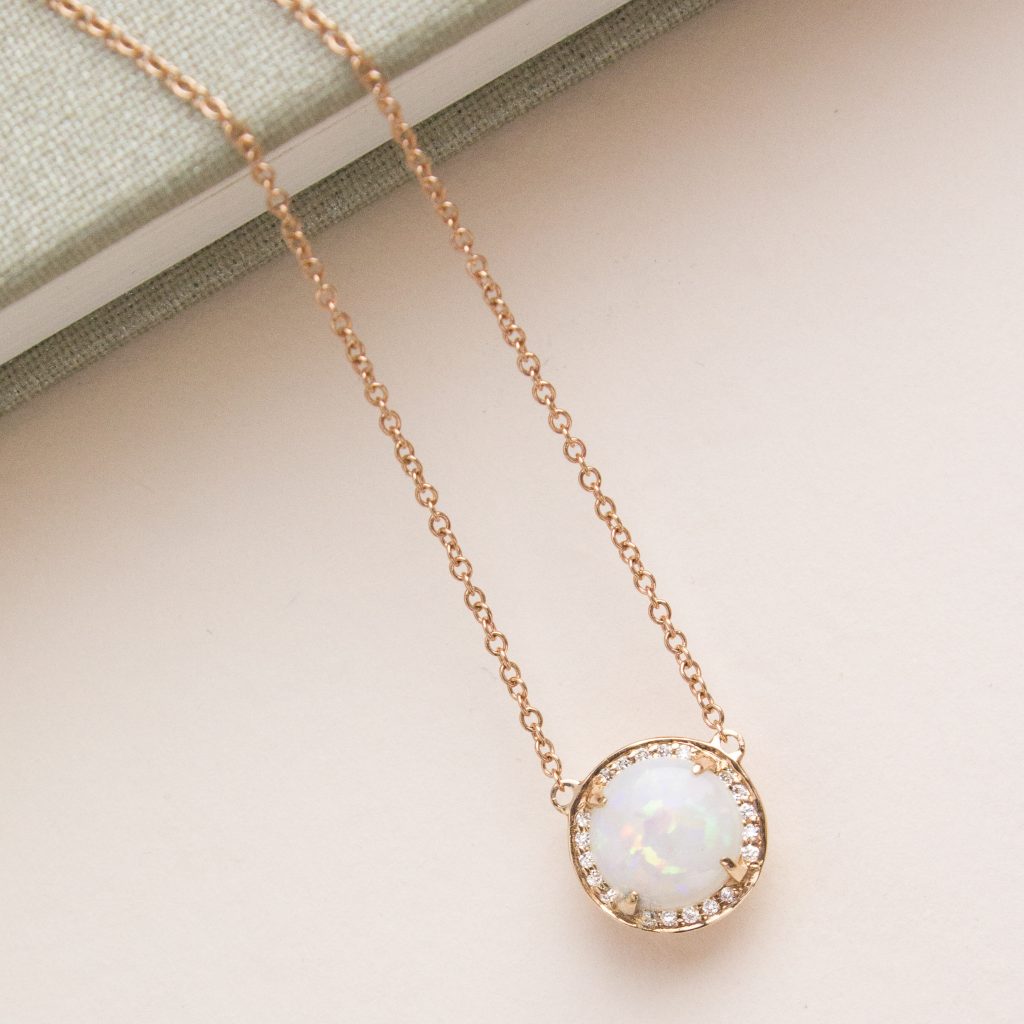 The enchanting beauty of an opal is perfectly complemented with warm rose gold and shimmering diamonds in this alluring halo pendant.
Bloom Necklace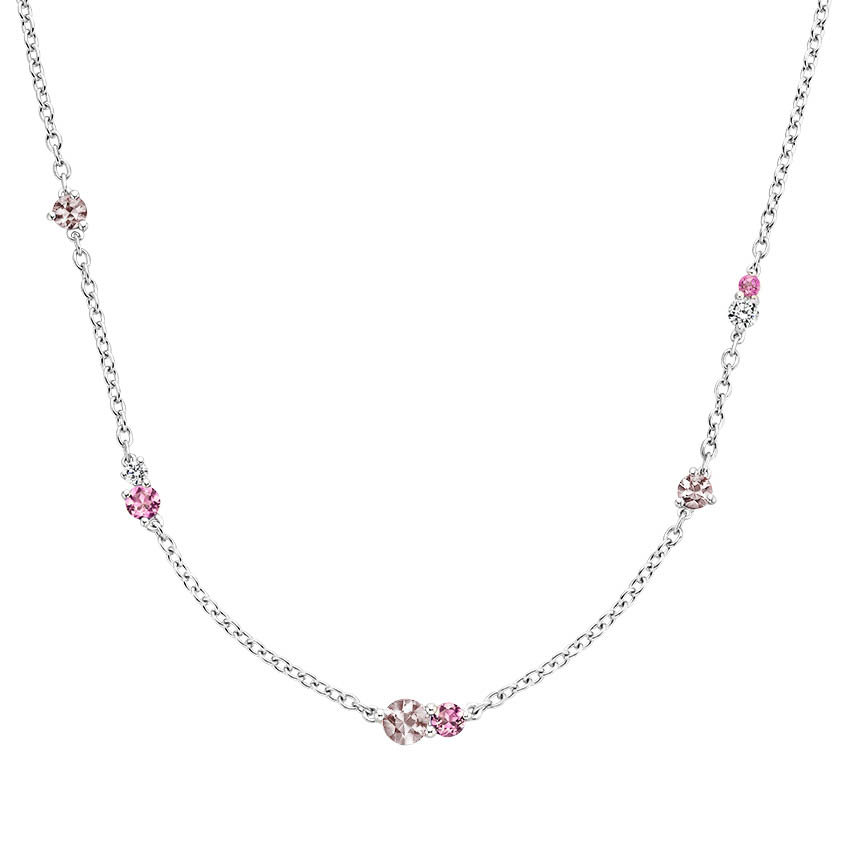 Lustrous diamonds, morganites, and pink sapphires glimmer gracefully along the chain of this unique, asymmetrical necklace.
Bouquet Earrings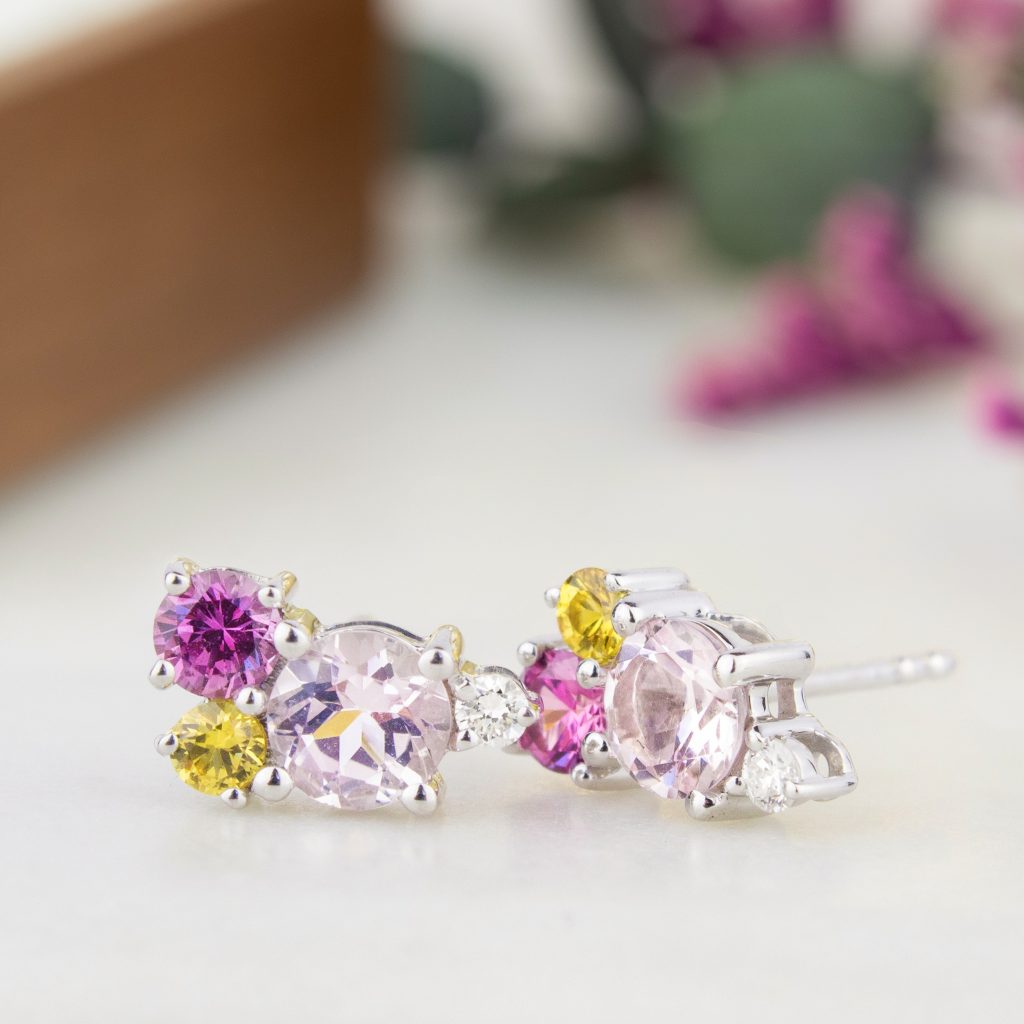 A glittering gemstone cluster of sapphires, diamonds, and morganites gather together for a truly unique look. These gemstone stud earrings are chic, playful, and perfectly matched to your Silver Bloom Necklace.
Water Lily Aquamarine and Diamond Earrings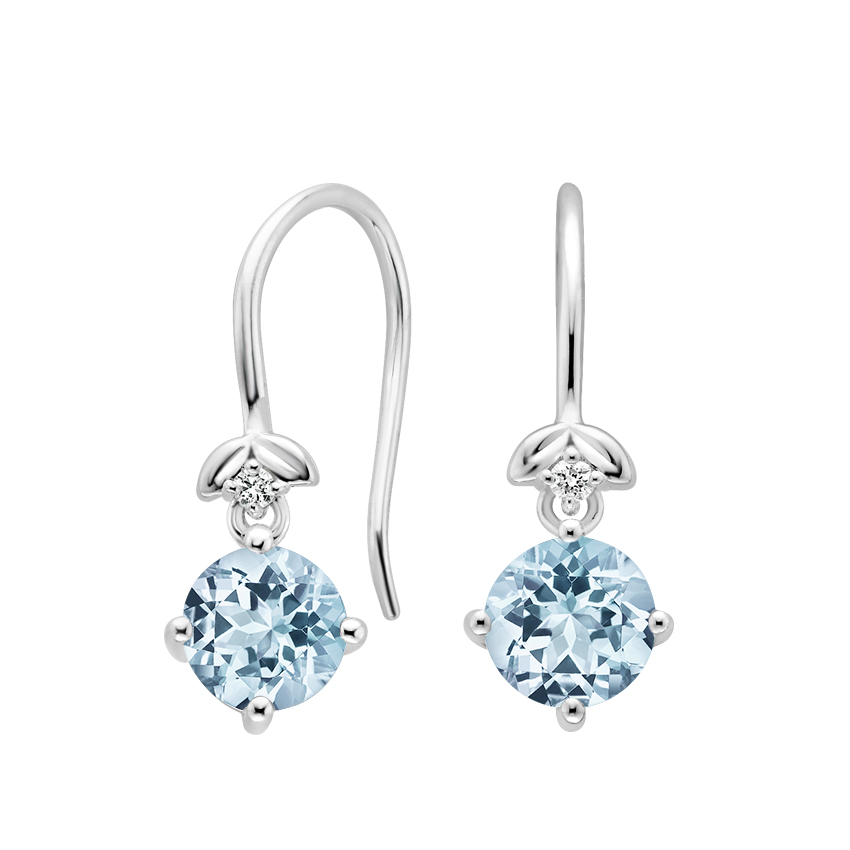 Serene blue aquamarines hang from diamond-accented leaves in these feminine nature-inspired earrings.
Rose Gold Mirage Opal Earrings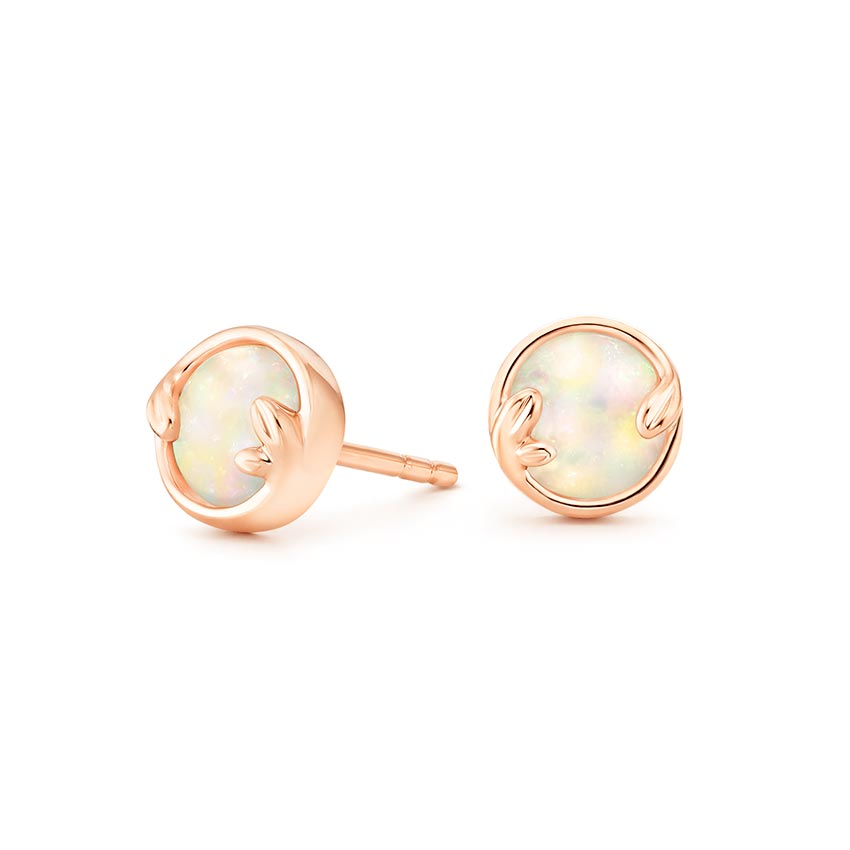 Lustrous rose gold leaves encircle these striking opals for a mesmerizing and captivating impression.
Create Your Own Gemstone Ring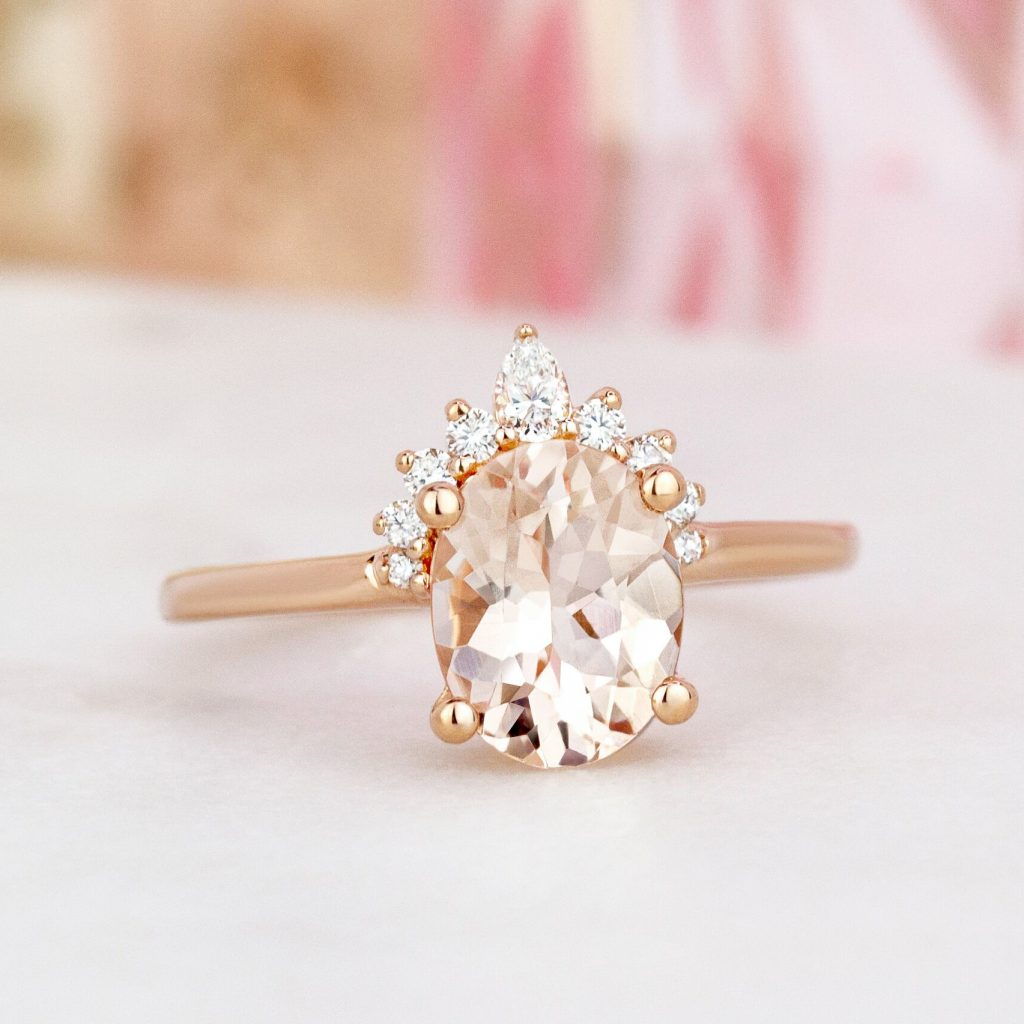 Create your own unique pastel gemstone ring by selecting the gem of your dreams, and pairing with your favorite setting. We love petal pink morganites, vivid peach sapphires, and pure blue aquamarines for spring.
Final Thoughts
Which pastel gemstone style do you love for spring? Let us know on our Instagram, Facebook or Twitter, or in the comments below!