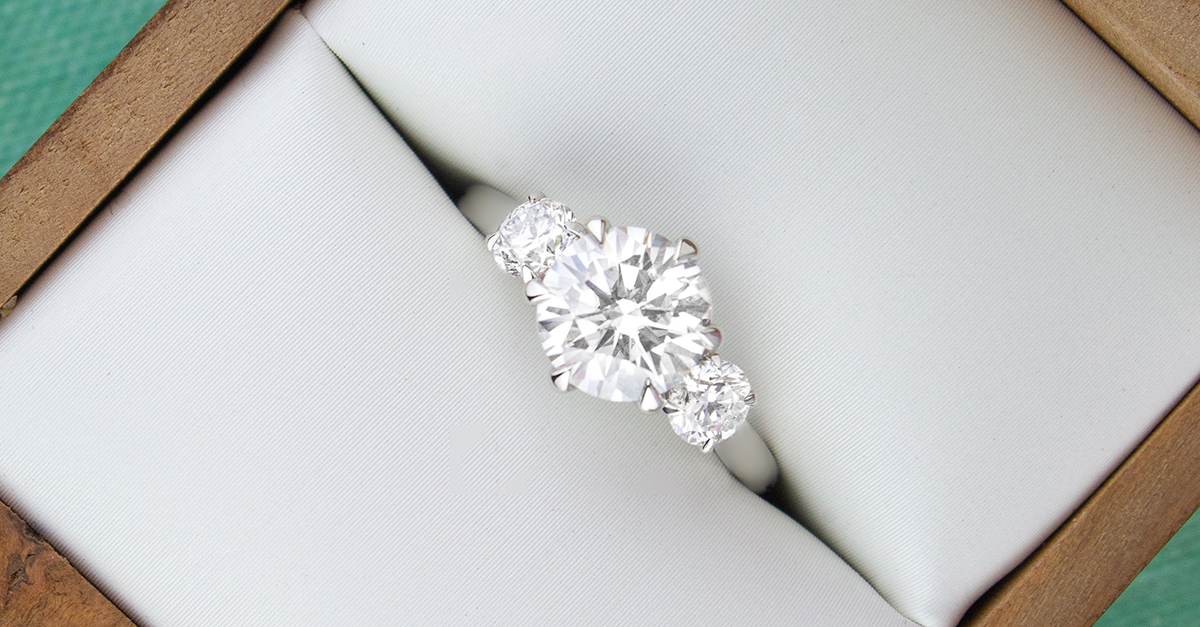 Three stone rings are an ever popular choice when it comes to engagement ring styles. Apart from their aesthetic appeal, three stone engagement rings are rich with symbolism.
As the name implies, three stone rings boast a center gem accented by two diamonds or colorful gemstones on either side. From modern to antique-inspired, Brilliant Earth's collection of three stone engagement rings includes something for any taste.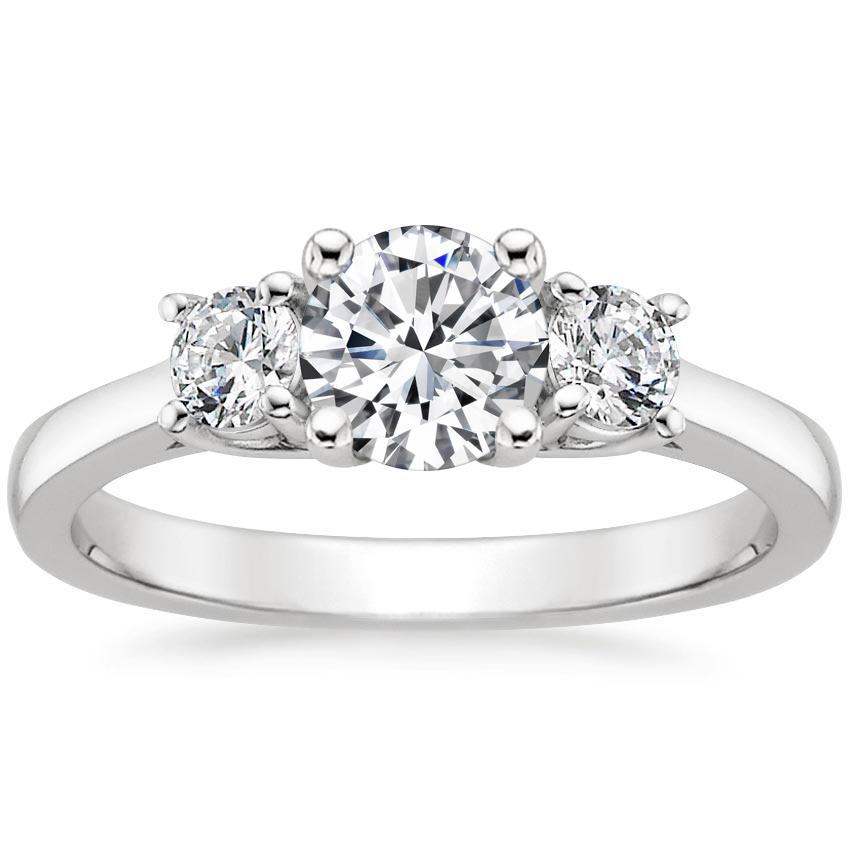 The Symbolism of Three Stone Engagement Rings
Three stone engagement rings' meaning tells a story. The three main stones featured on these engagement rings symbolize a couple's past, present, and future. While every engagement ring is imbued with its own special meaning, this beautiful representation makes three stone engagement rings an especially romantic choice. When proposing with a three stone engagement ring, one can reflect with their partner on the love they have shared, the love they share now, and the unique love they will always have for each other.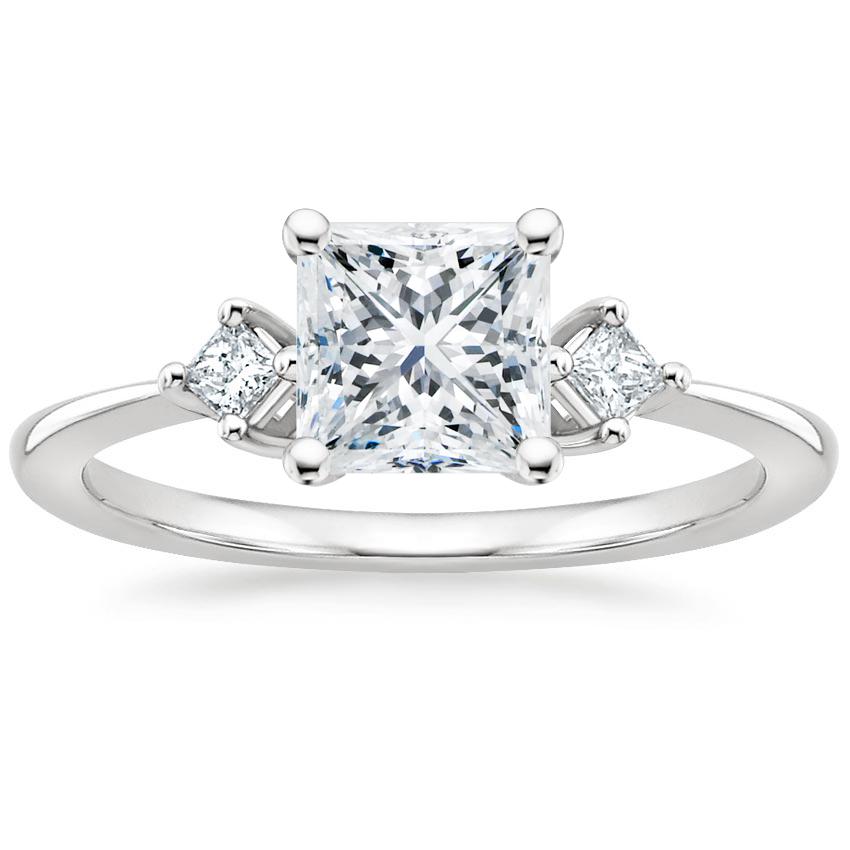 Three Stone Diamond Rings
Three stone diamond engagement rings often feature round brilliant diamonds, princess cut diamonds, or a mixture of a variety of fancy shaped diamonds. Styles range from simple to intricate, and can include halos or pavé diamond accents and engravings around the band.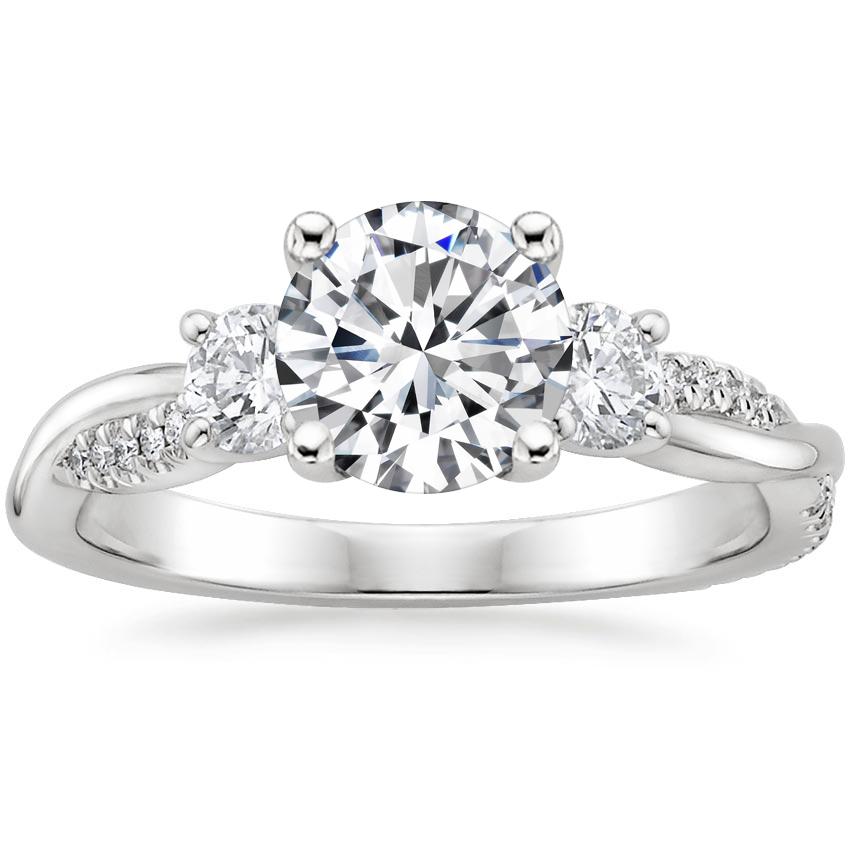 A nature-inspired twist on the classic three stone ring, the Three Stone Petite Twisted Vine Diamond Ring features entwined vines shimmering with pavé diamonds.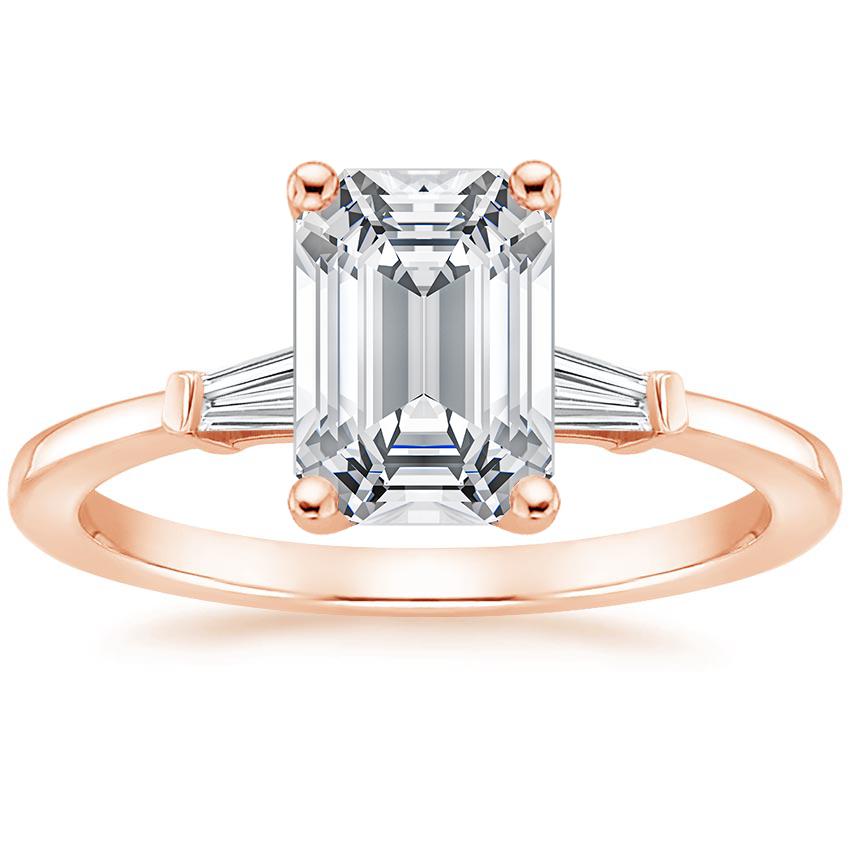 Captivating tapered baguette diamonds are bar channel-set in this elegant ring, brilliantly framing the center emerald cut gem.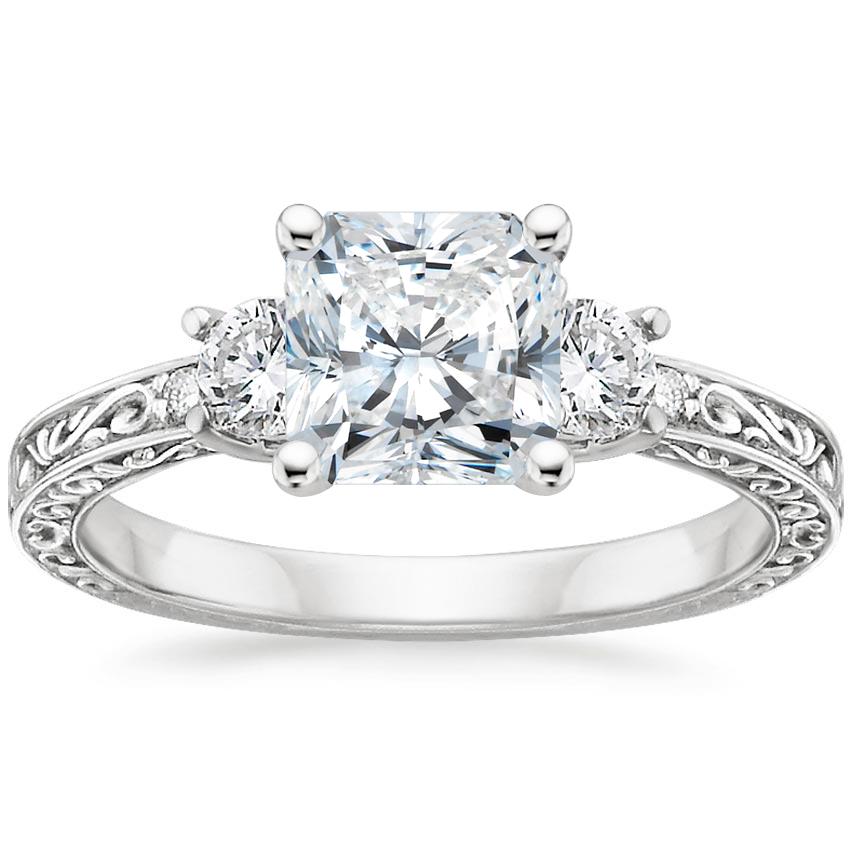 This exquisite Antique Scroll Three Stone Trellis Diamond setting features interwoven prongs sweeping upward to embrace two brilliant round diamond side stones. The band is adorned with an engraved scroll pattern on the top and sides, with each side accented by a single dazzling diamond.
Three Stone Colorful Gemstone Rings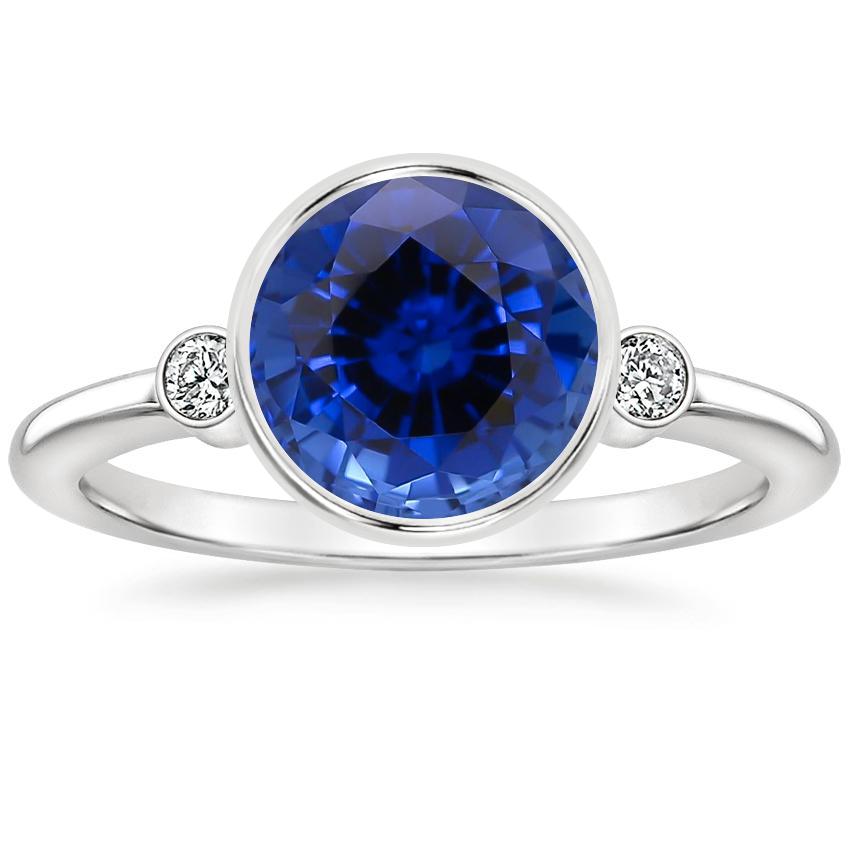 As with diamond three stone rings, three stone engagement rings featuring colorful gemstones can also be found in a variety of styles and shapes. Including sapphires, aquamarines, or morganites in your engagement ring offers a gorgeous pop of color, for a look that's unique to you! You may choose to have your three stone engagement ring feature one colored gemstone exclusively, or you might want to mix and match. Accenting a center diamond with two colored gemstones makes for a beautiful look, and vice versa!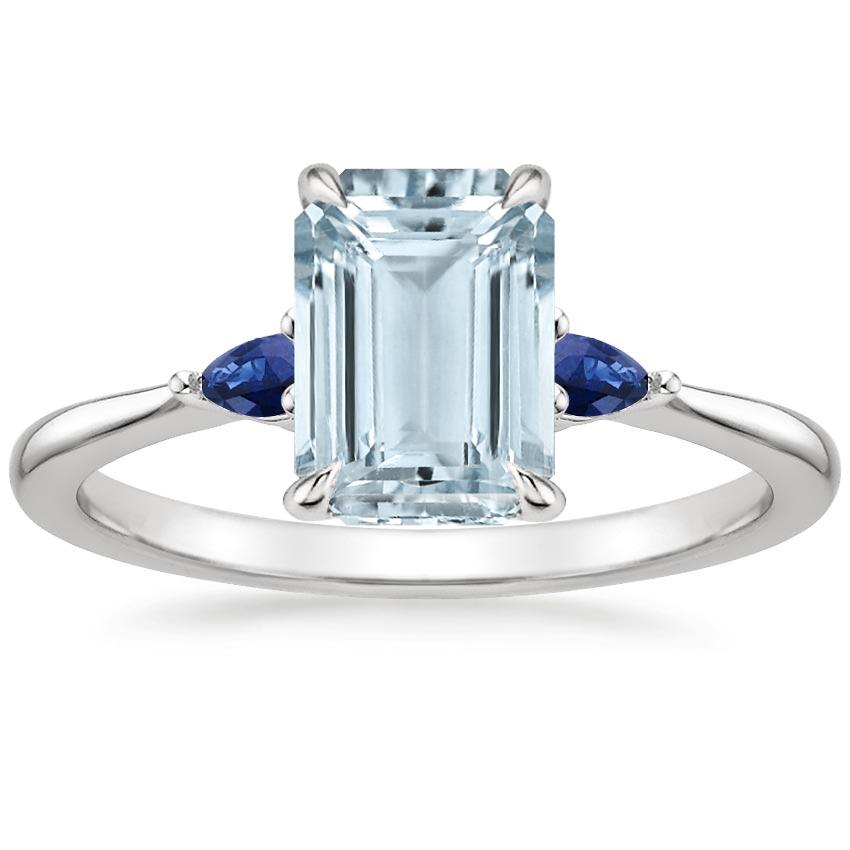 Lustrous white gold tapers toward pear shaped sapphires framing a beautiful emerald cut aquamarine center gemstone in this chic and modern ring.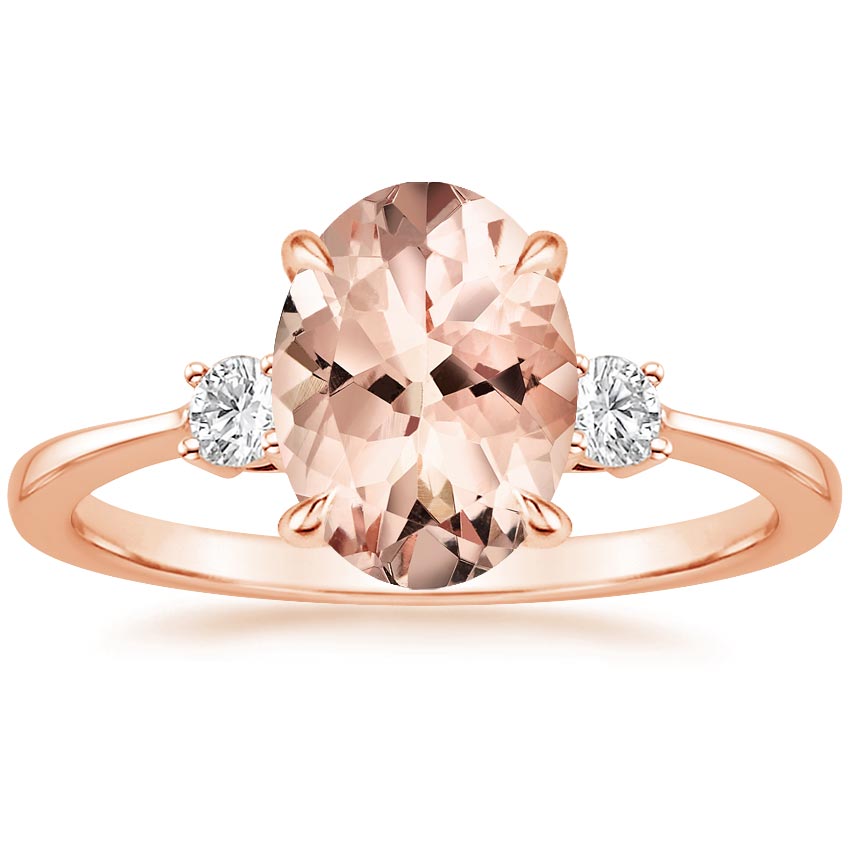 This setting features a stunning center oval morganite with a glistening diamond accent on each side.
Three Stone Custom Engagement Rings
If you have a specific look in mind, opting for a custom designed three stone ring might be the way to go. Share your unique vision with our designers and they will bring your one-of-a-kind ring to life.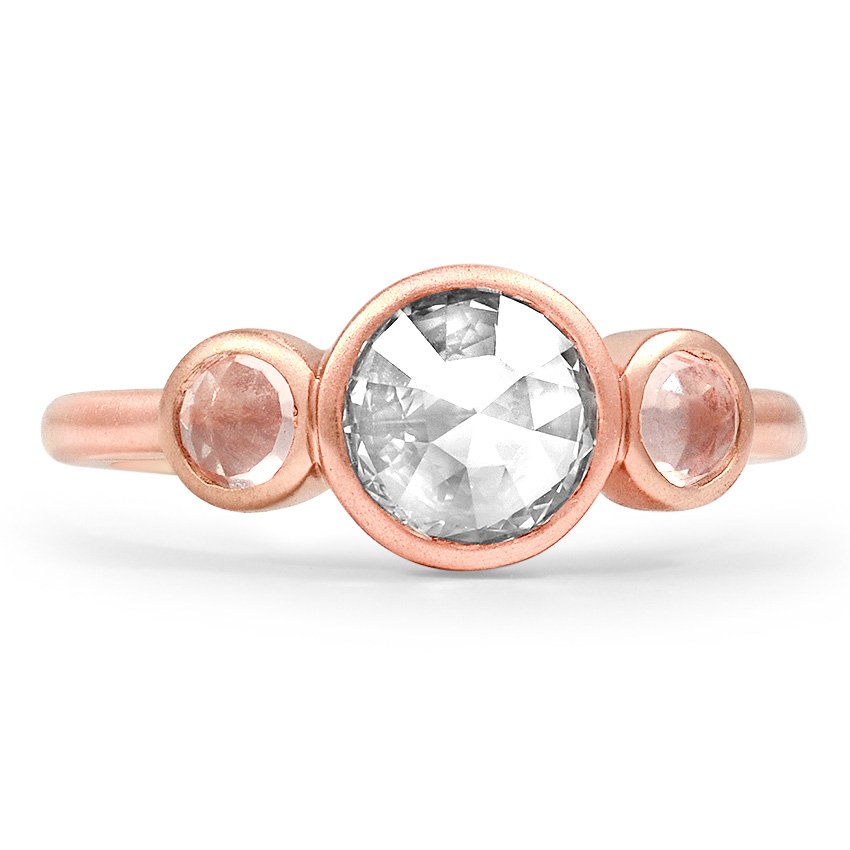 A bezel-set rose cut diamond adorns this ring with rose quartz stones on either side. The rose gold band has a brushed matte finish which perfectly complements the lovely stones.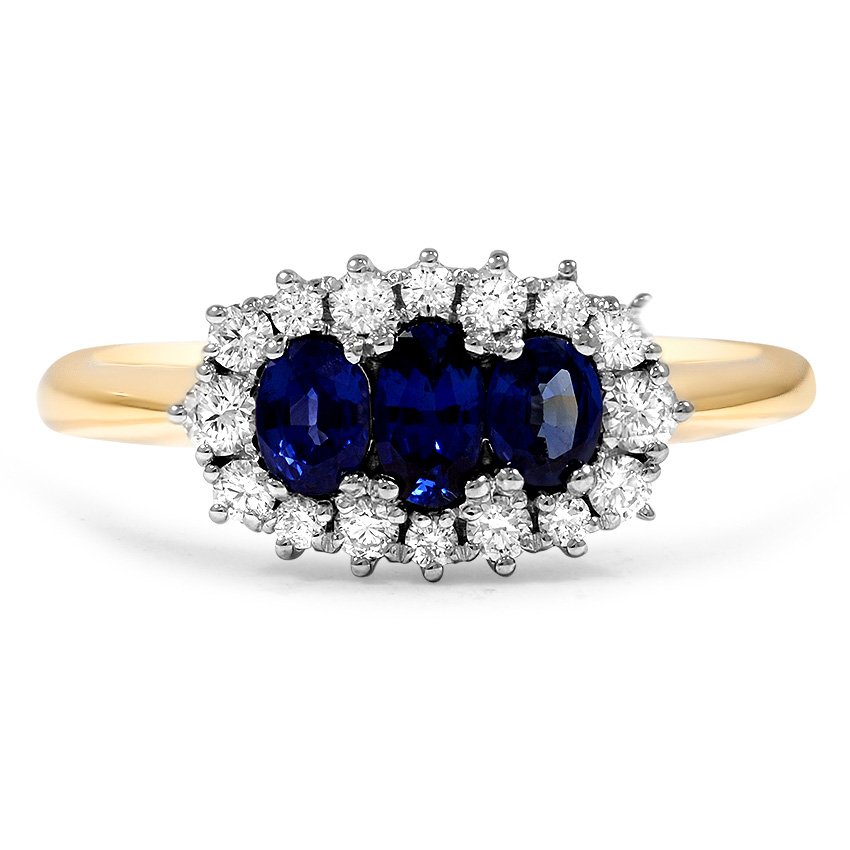 Three oval-shaped sapphires are surrounded by a halo of round brilliant diamond accents in this incredible ring.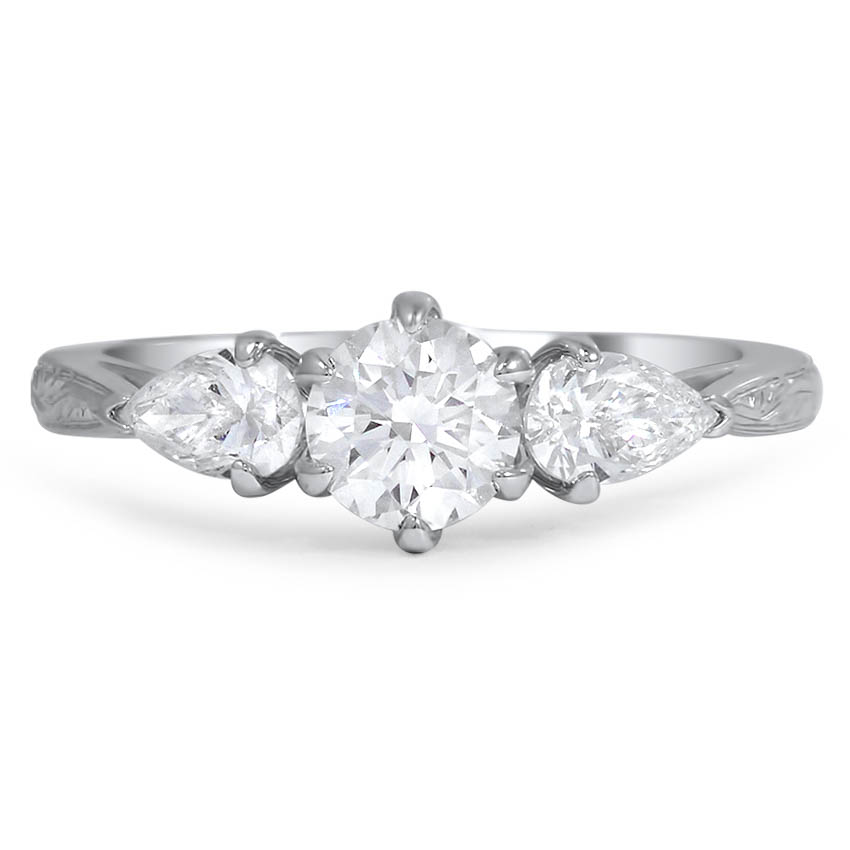 This stunning three stone engagement ring features a round brilliant diamond flanked by two pear-shaped diamond accents. Serene hand engravings down the tapered band adds to the elegantly classic look of this piece.
Three Stone Vintage Engagement Rings
Another option when shopping for the perfect three stone engagement ring is to look through our selection of vintage engagement rings. Originating from romantic eras of the past, these rings are embedded with a history of their own, making the symbolic meaning of three stone rings all the richer. The distinctive beauty of vintage rings adds to their appeal.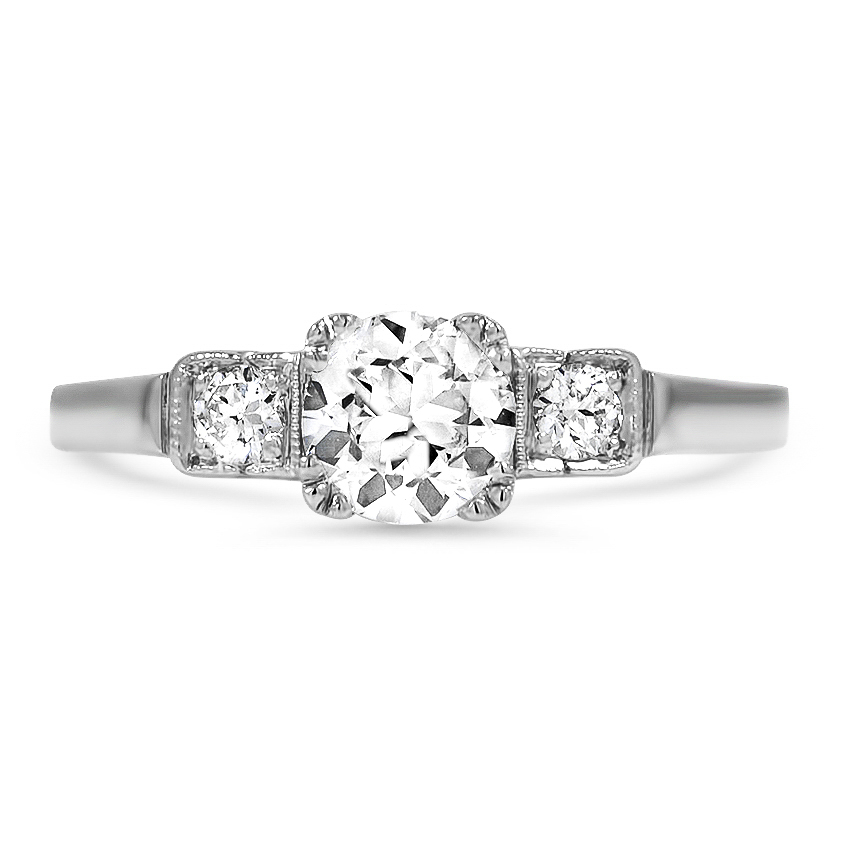 An Old European cut diamond is bordered by shimmering diamonds encircled with milgrain detailing for a truly stunning look.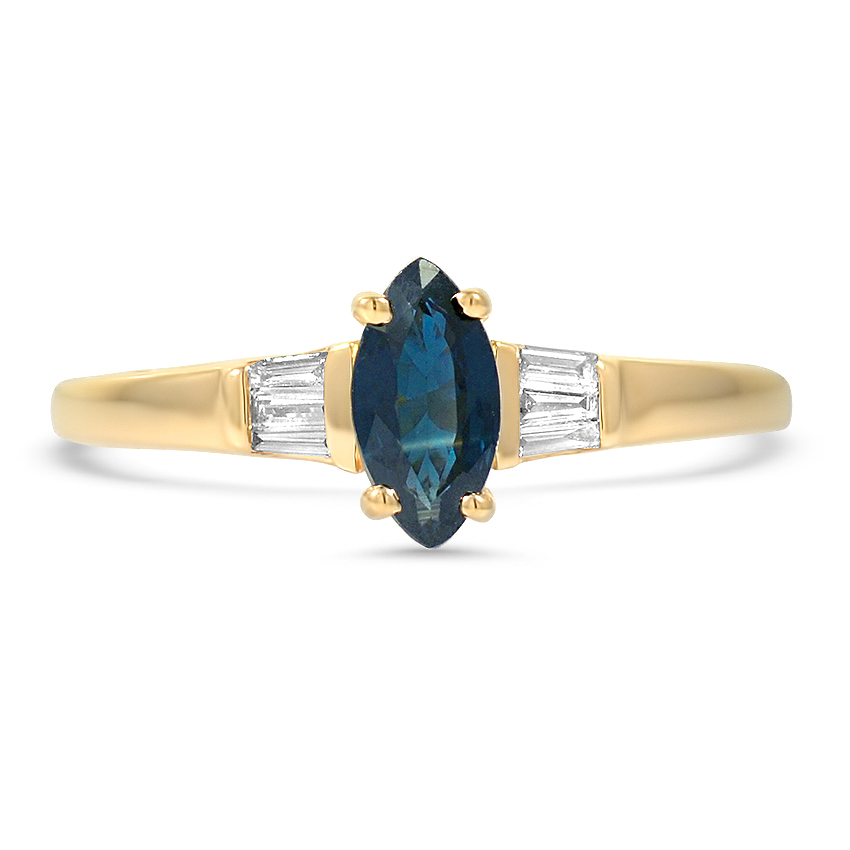 The contrast of the yellow gold band and teal marquise cut natural sapphire make this piece from the 1930's a gorgeous yet subtle statement ring.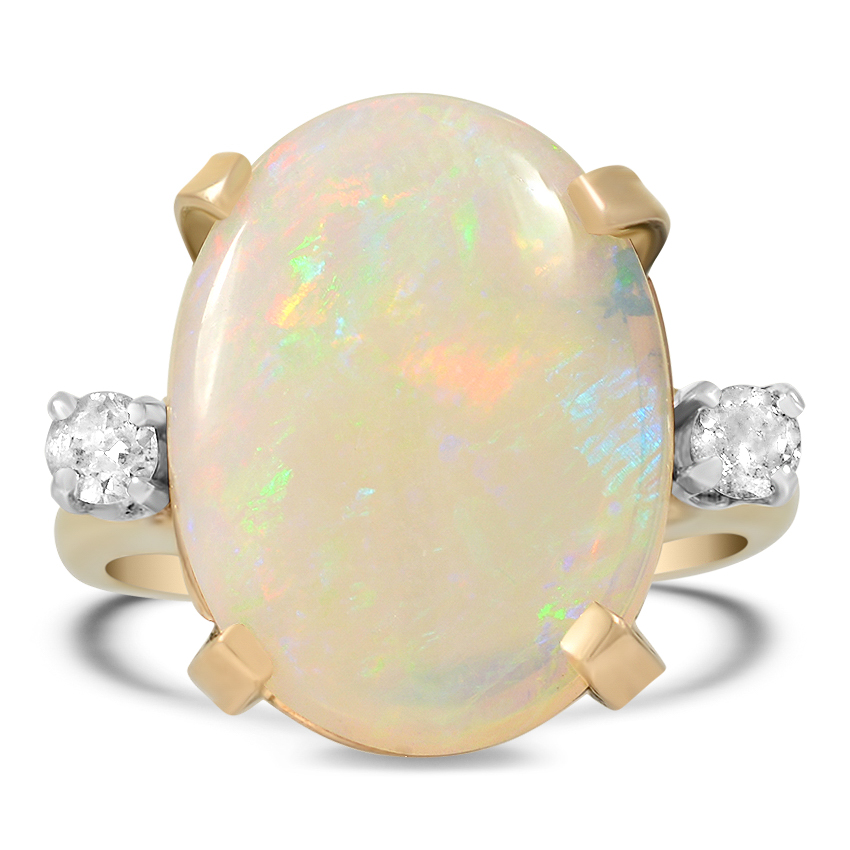 Go big or go home! The large cabochon opal center stone of this glamorous 1970's era three stone ring is made to look even larger in contrast to the delicate diamonds flanking it.
Final Thoughts
Do you love the meaning behind three stone rings? What style is your favorite? Share with us in the comments below, or on our Facebook, Instagram, or Twitter!