Congratulations to Paris Hilton on her stunning engagement!
The heiress got engaged to businessman Carter Reum while vacationing on a private island this week just before her birthday. This is Paris' fourth engagement (it's estimated that she's received over $10 million worth of engagement rings!), and everything about her latest custom design is extremely on trend. Her stunning ring is a three stone setting featuring a large emerald cut center diamond flanked by trapezoid accent diamonds. There are also twinkling hidden diamond accents around the ring's gallery. Three stone engagement rings, elongated fancy shaped diamonds, and surprise diamond accents are all popular styles we anticipate are here to stay for celebrity engagement rings.
If you love the look of her stellar ring, see some of our favorite three stone engagement rings inspired by Paris Hilton's engagement ring!
Embrace Diamond Engagement Ring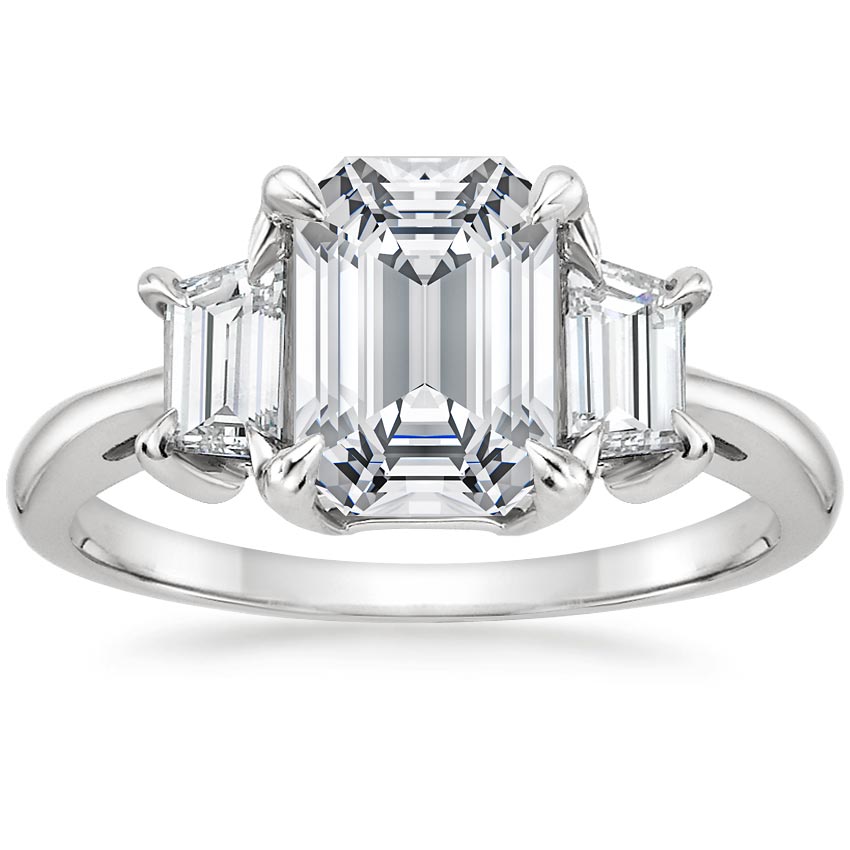 Like Paris Hilton's ring, a distinctive trapezoid-shaped diamond sits on each side of the center gemstone in this captivating and contemporary three stone ring.
Quinn Diamond Engagement Ring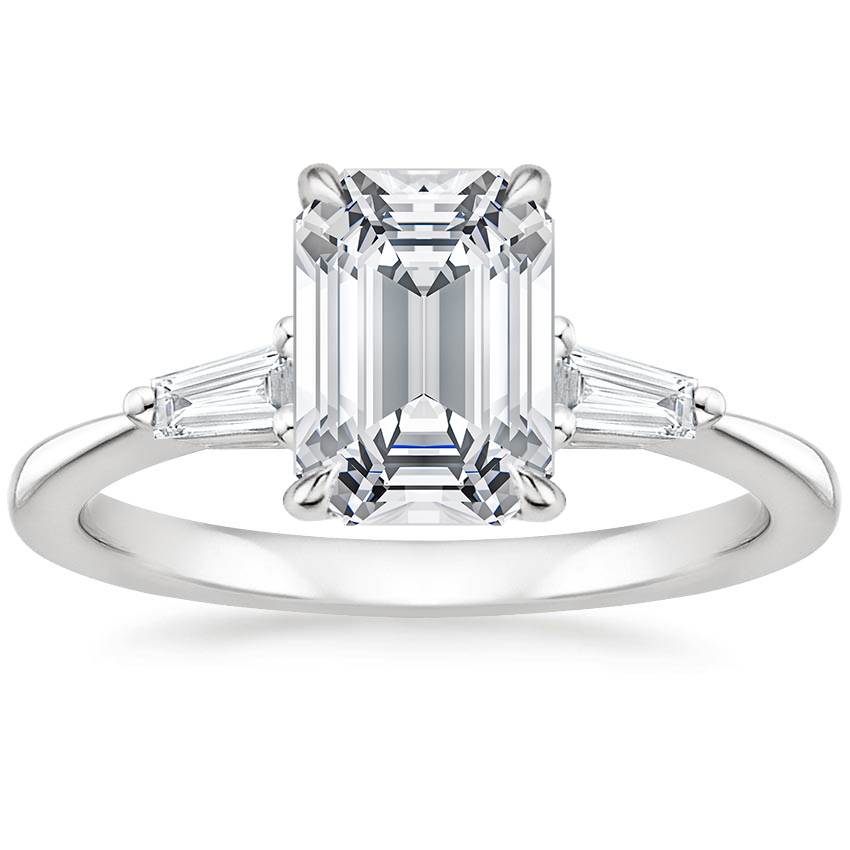 Sleek tapered baguette diamonds are prong set in this elegant ring, brilliantly framing the center gem. With a delicate band, this ring evokes classic beauty.
Piper Diamond Engagement Ring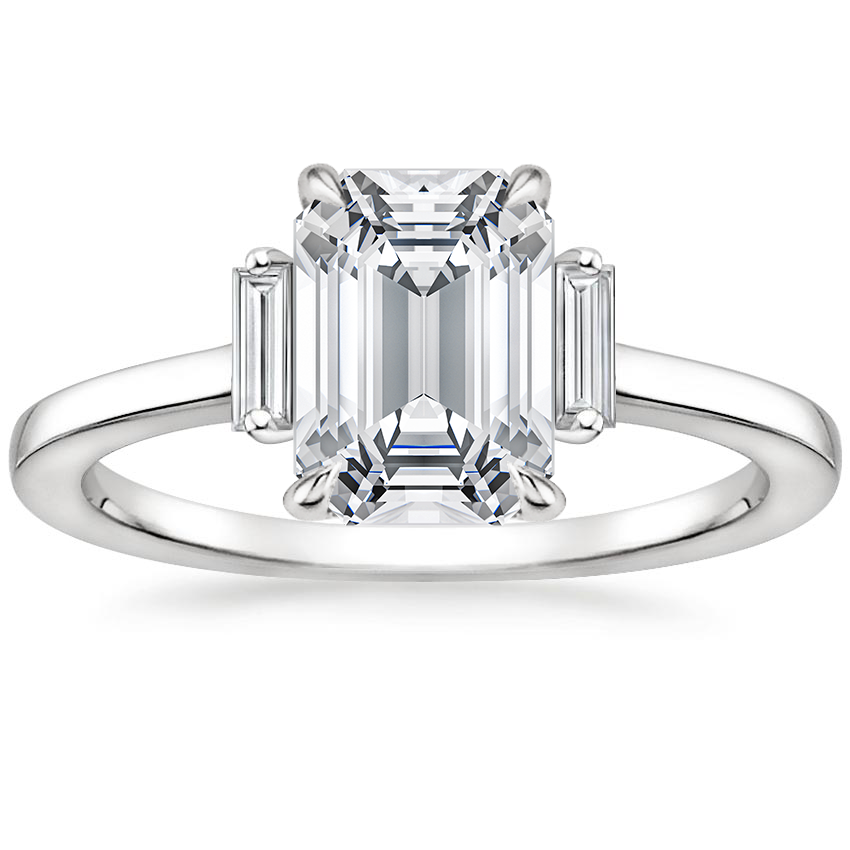 In this modern take on a classic three stone ring setting, captivating baguette diamonds are vertically aligned to brilliantly frame the center gem.
Luxe Aria Diamond Engagement Ring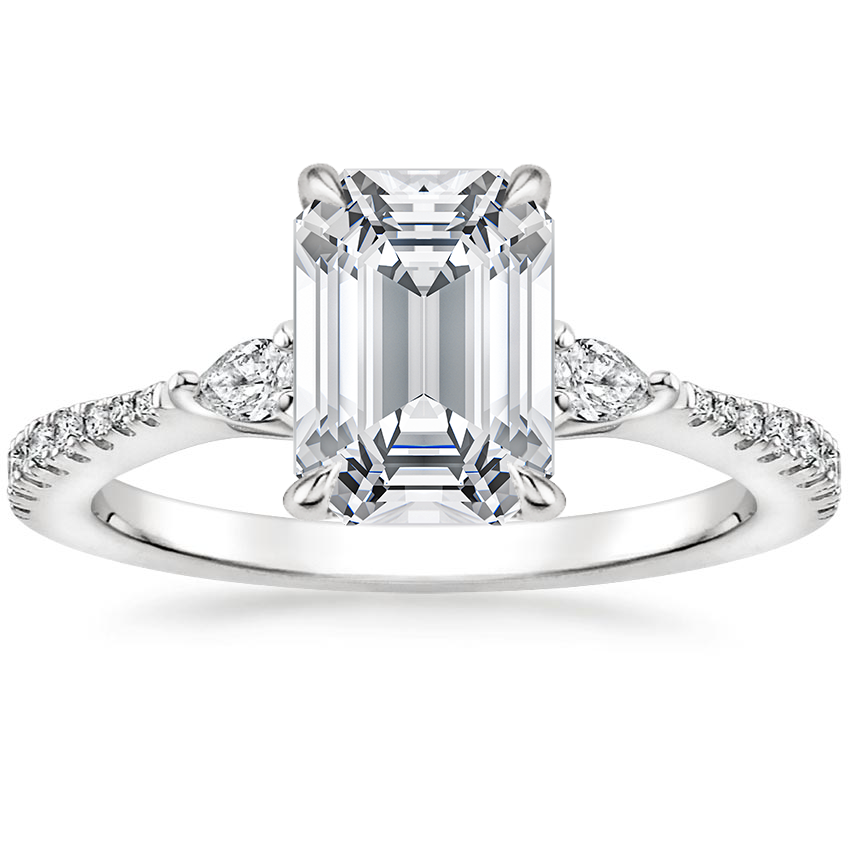 This dainty and luxe ring setting features a thin precious metal band that glimmers with diamond accents. The dazzling band tapers towards the center gem, which is embraced by a pear-shaped diamond accent on each side.
Adorned Selene Diamond Engagement Ring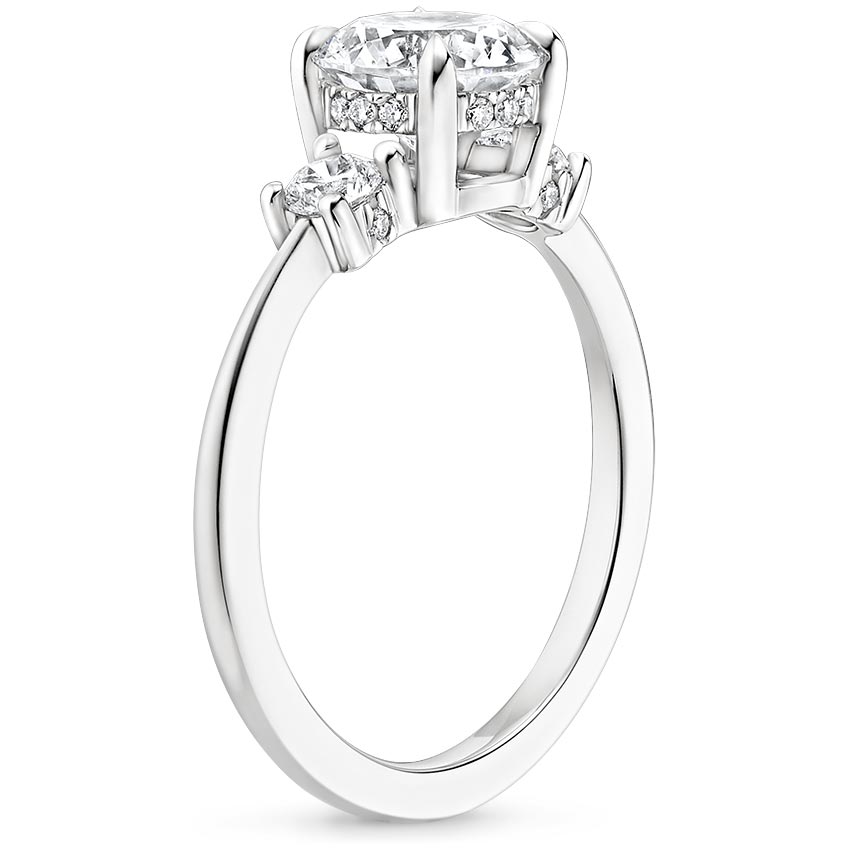 Classic simplicity defines this delicate setting, which features a thin band that gently tapers towards a diamond accent on each side of the center gem. Diamond accents along the gallery wires add extra sparkle at every angle.
Luxe Tapered Baguette Diamond Engagement Ring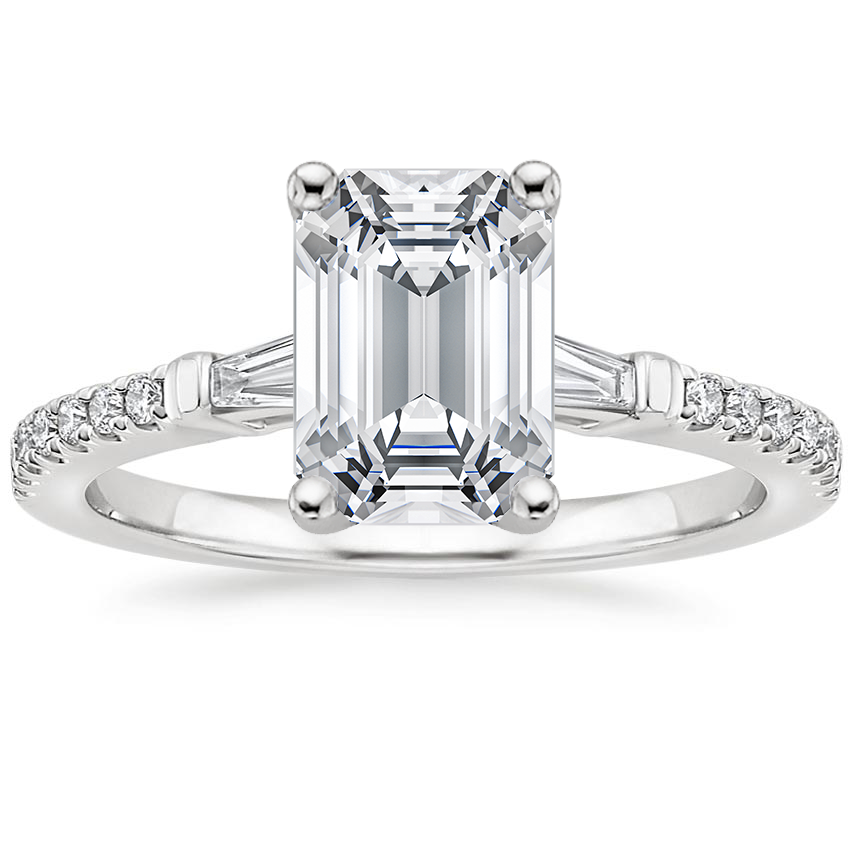 Two beautiful baguettes are set at either side of a stunning gemstone in this elegant, chic ring. Diamond accents continue half of the way around the band for a classic and understated look of glamour.
Final Thoughts
Which lookalike style is your favorite?  Let us know on Instagram, Facebook, or Twitter, or in the comments section below!