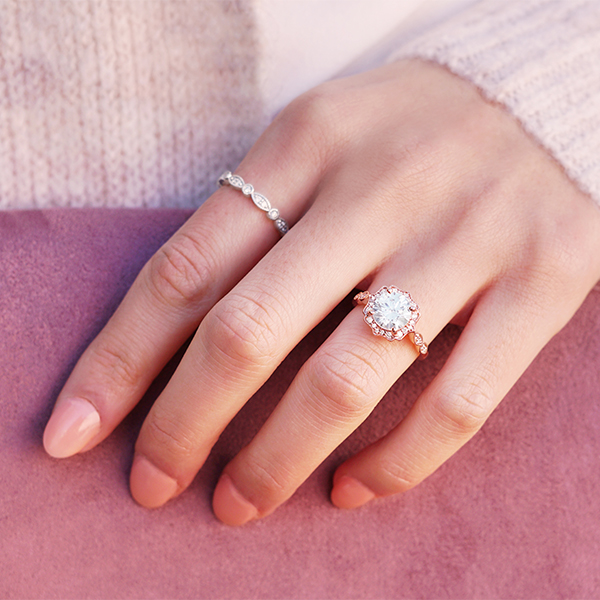 Rose gold engagement rings offer a beautiful look that's at once vintage-inspired and modern.
Whether paired with a stunning solitaire or an intricate halo, rose gold engagement rings are unique in their ability to complement many engagement ring styles.
Rose Gold Engagement Ring Styles
The warm, blush tones of rose gold are the perfect complement to any engagement ring style, making it an ideal choice for any bride. For the minimalist bride, rose gold solitaire engagement rings exude classic simplicity while adding a warm contrast  to the icy brilliance of a center diamond. Other brides drawn towards more intricate styles could look to vintage-inspired rings that pair the romantic hues of rose gold with intricate milgrain detailing. For those looking to make a statement, the combination of a rose gold setting with a fancy shaped diamond or a distinct halo makes for an eye-catching look that is sure to stand out.
As this metal type promises to remain a favorite for years to come, discover our most loved rose gold engagement rings on Instagram below!
Fiorella Diamond Ring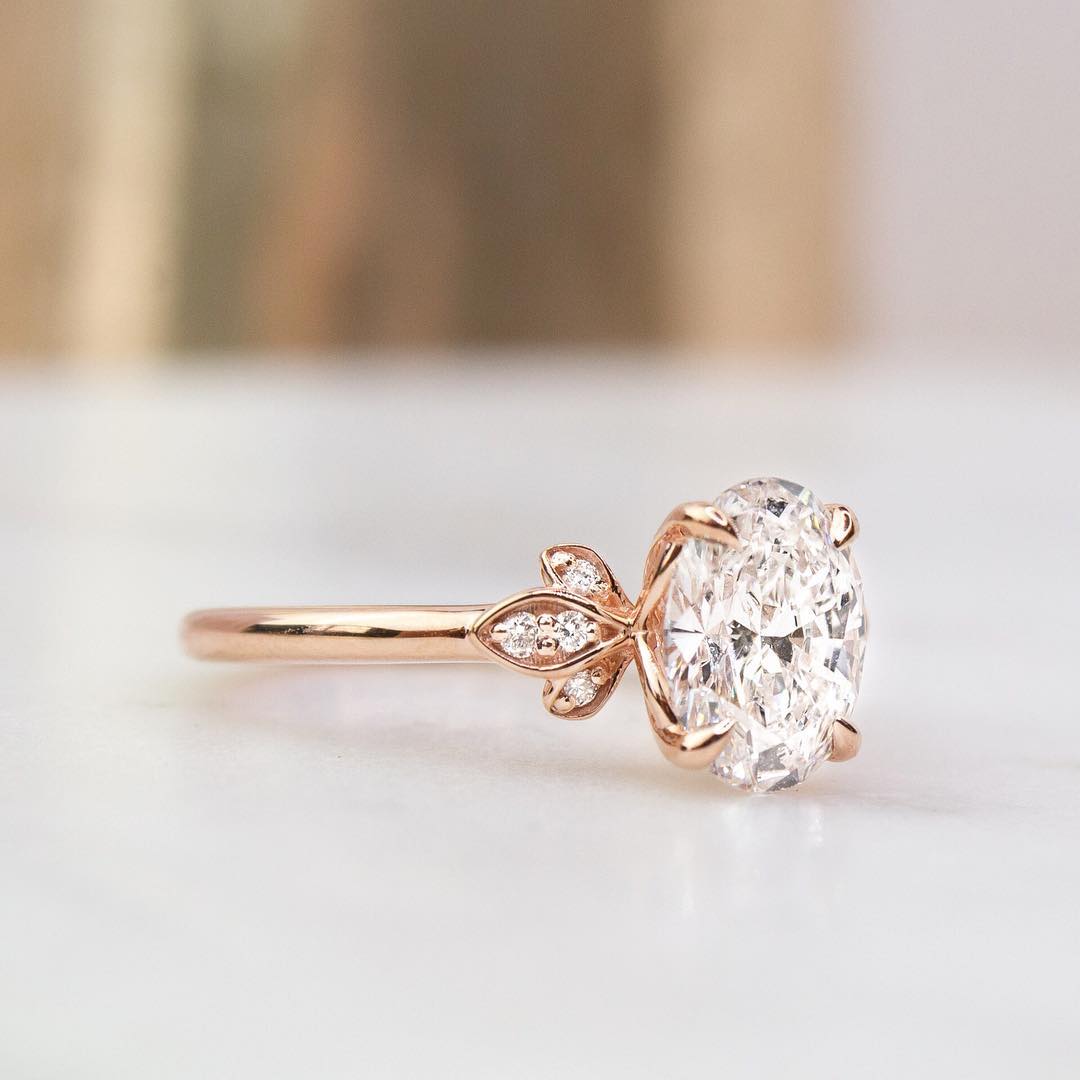 The nature-inspired rose gold Fiorella Diamond Ring features shimmering diamond leaves that extend from a sparkling center diamond, creating a unique yet feminine look.
Reina Diamond Ring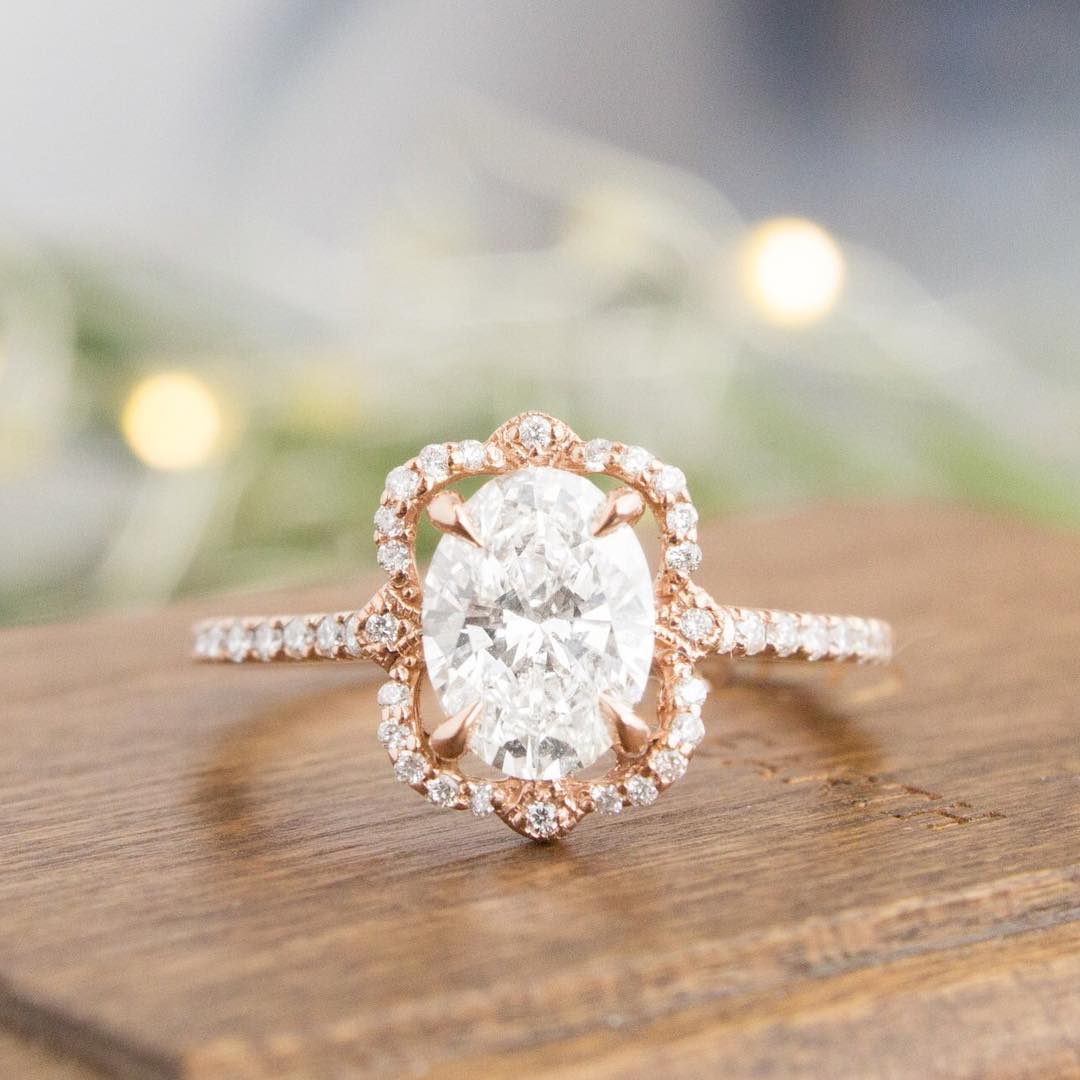 Regal and distinct, the uniquely-shaped Reina Diamond Ring features diamond accents that surround an intricate halo. Pavé diamonds run halfway across the rose gold band, adding sparkle to this look.
Sol Diamond Ring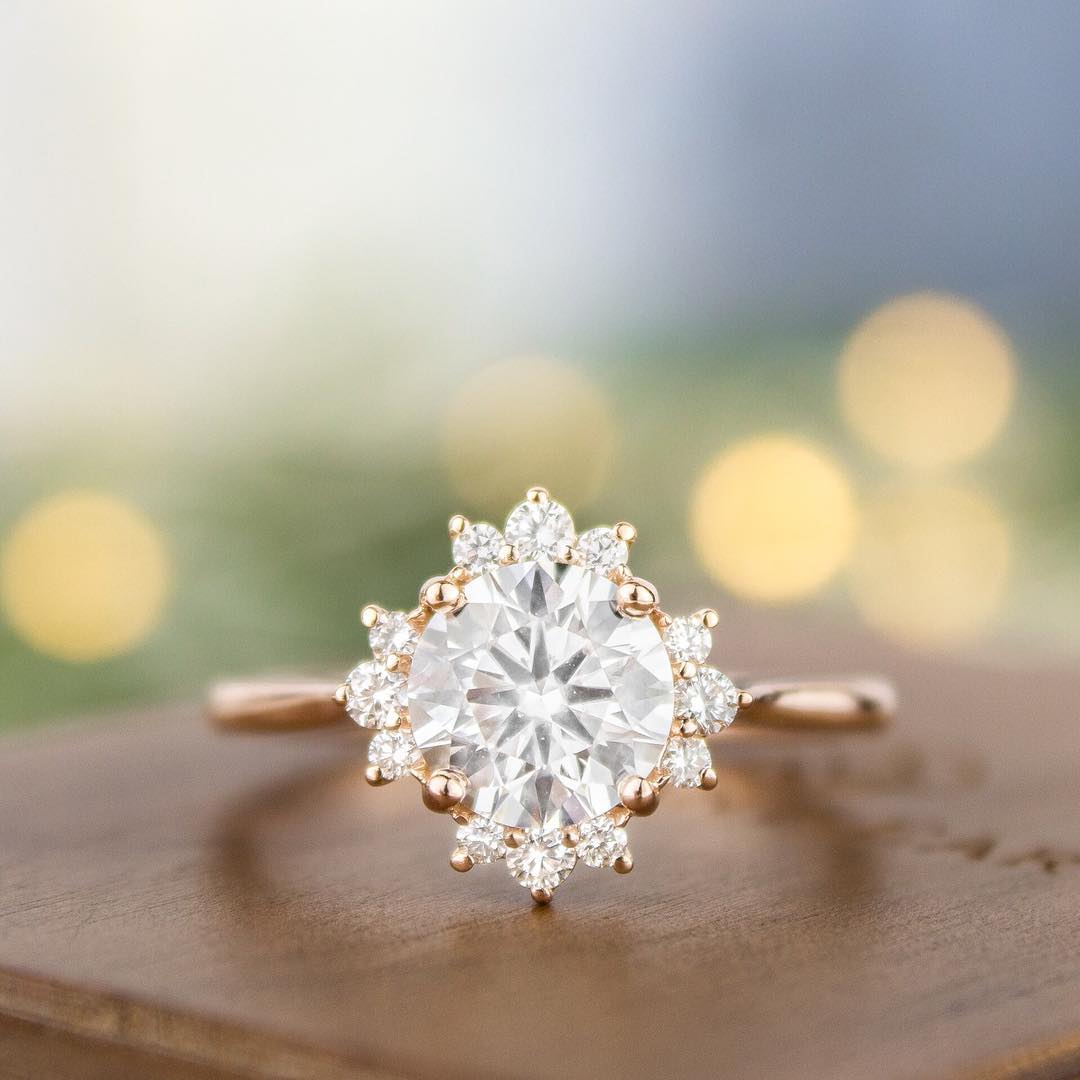 Stunning and elegant, the Sol Diamond Ring showcases a luminous halo that points towards each of the cardinal directions. This compass-inspired design also features a delicate, petite tapered band.
Aria Diamond Ring with Peach Oval Sapphire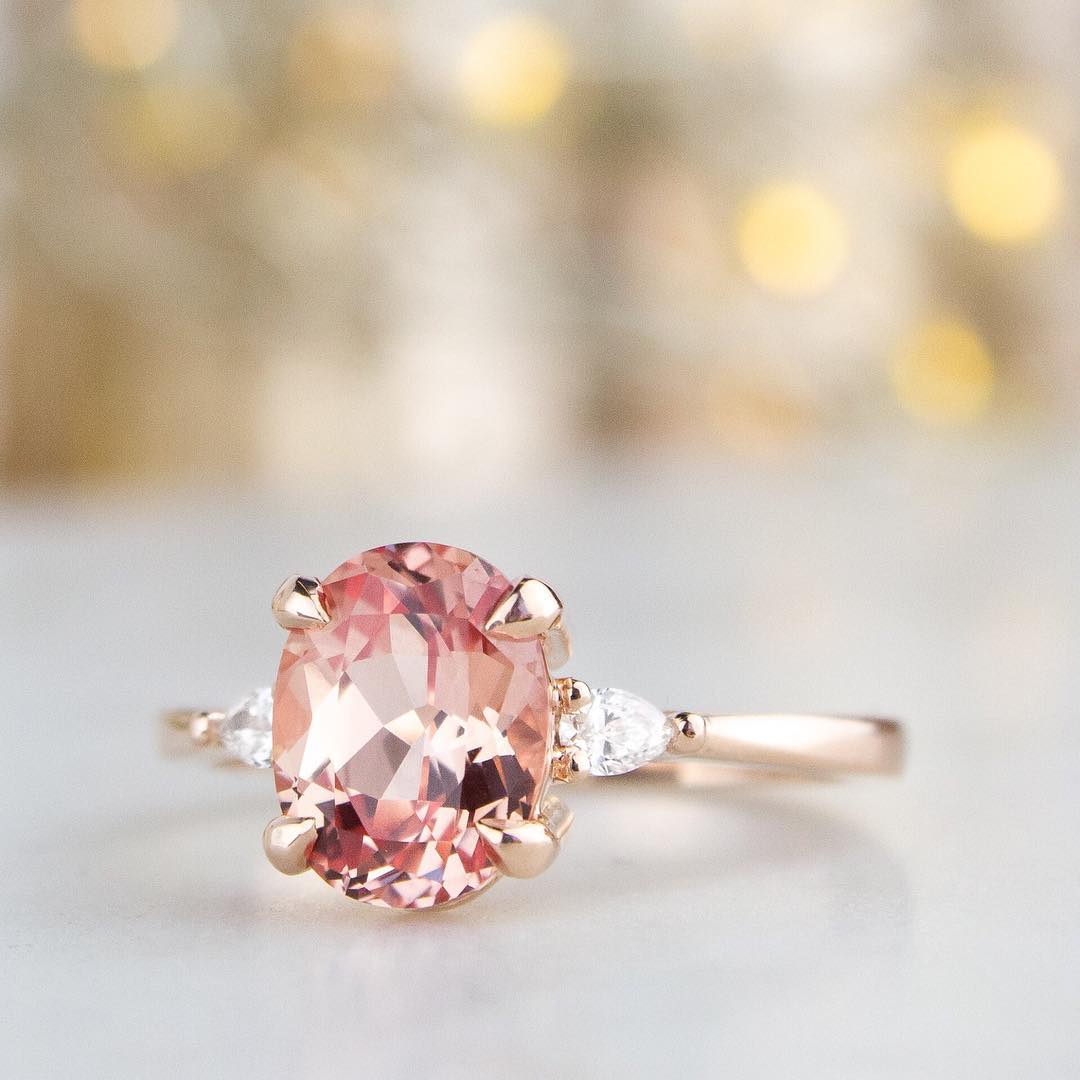 The Aria Diamond Ring exudes classic simplicity, with two pear-shaped diamond accents gently framing each side of the center gem. Here, the pinkish hues of the peach sapphire play beautifully against the rose gold band.
Demi Diamond Ring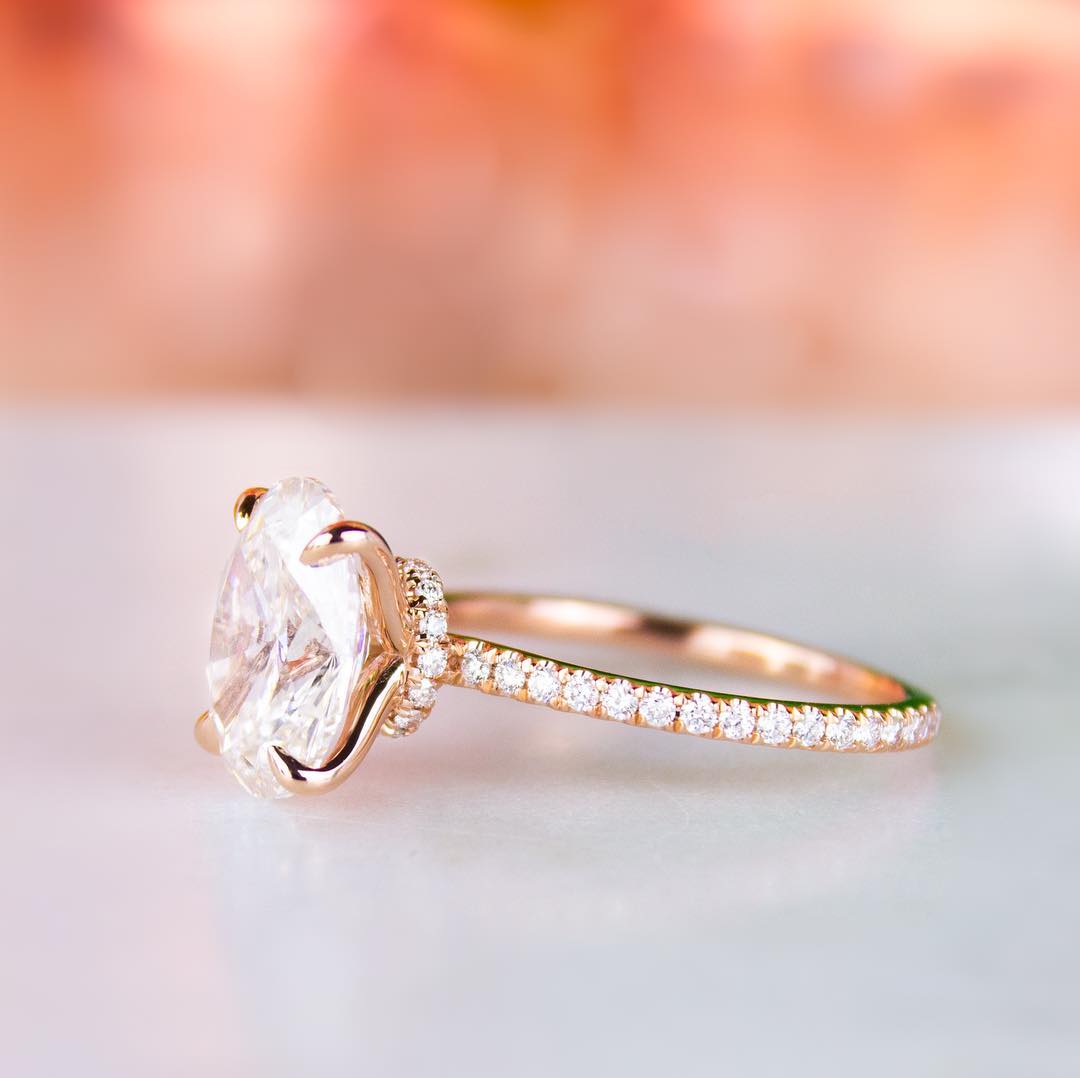 Chic and sophisticated, the Demi Diamond Ring hides a glittering halo of diamonds beneath its center gem, creating a subtle, sparkling surprise.
Fleur Diamond Ring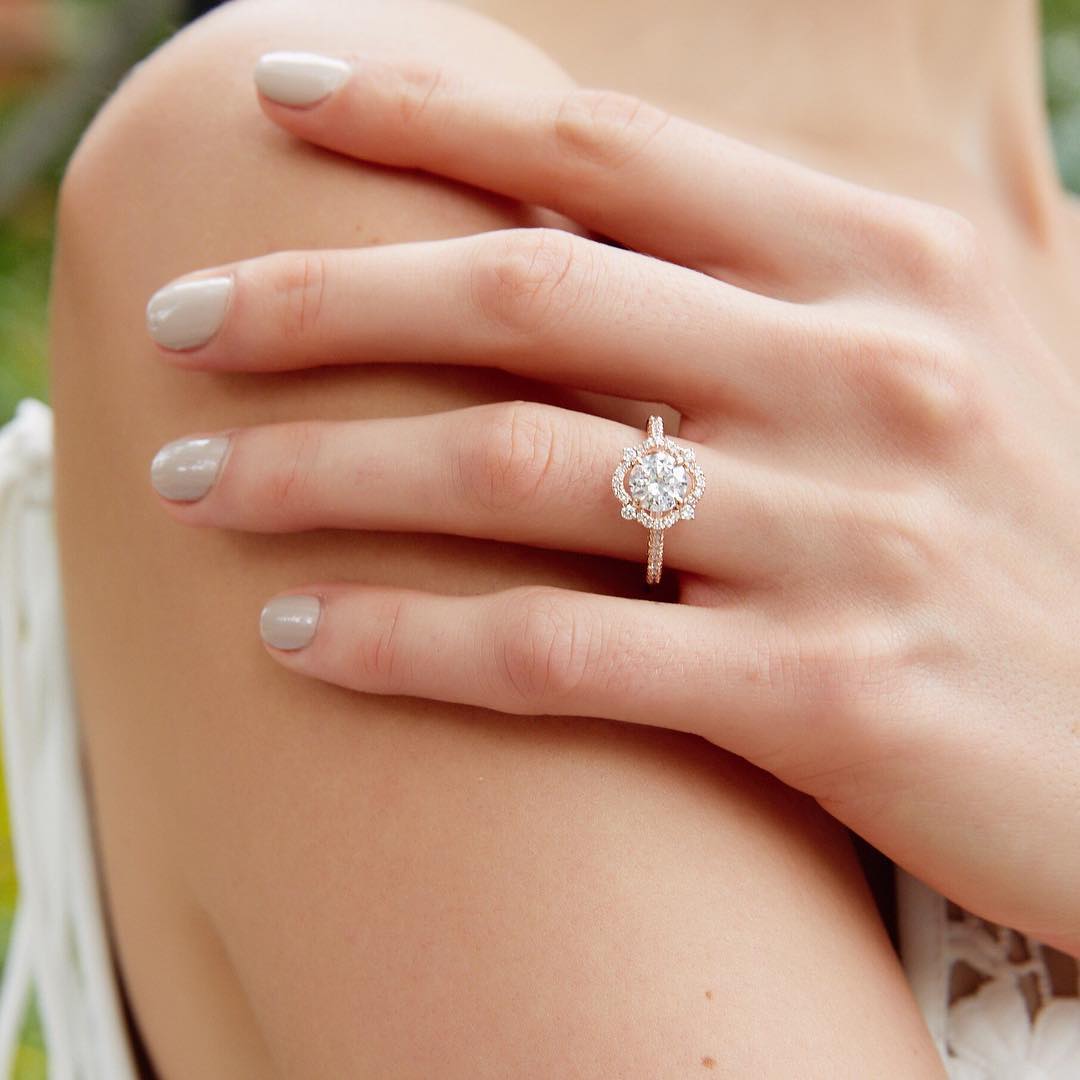 With an intricate halo and delicate beaded detailing, the Fleur Diamond Ring exudes modern femininity. The warm hues of the rose gold set against the sparkling diamond accents add an air of romance to this look.
Selene Diamond Ring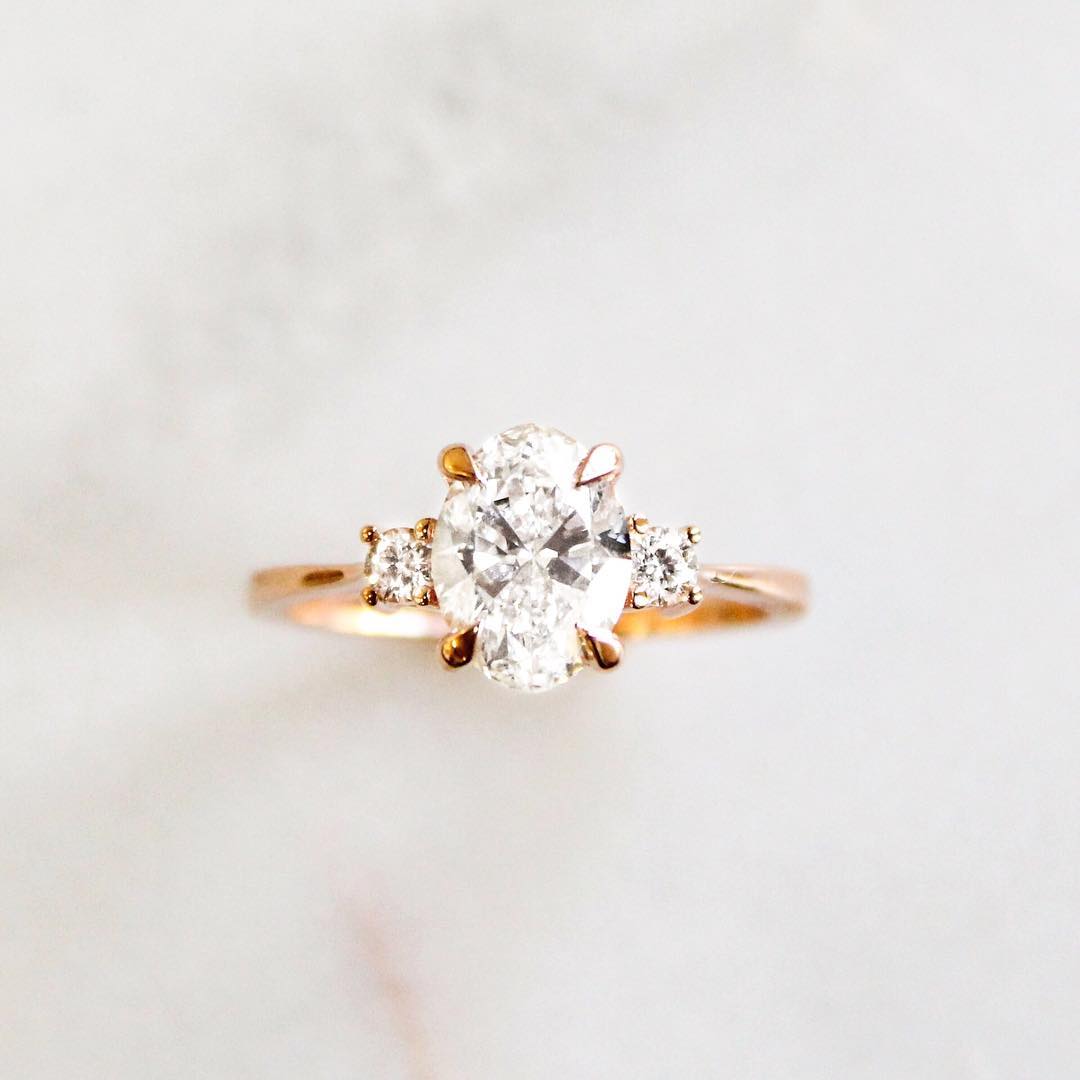 Elegant and understated, the three stone Selene Diamond Ring's delicate rose gold band gently tapers towards a diamond accent on each side of its center oval diamond.
Waverly Diamond Ring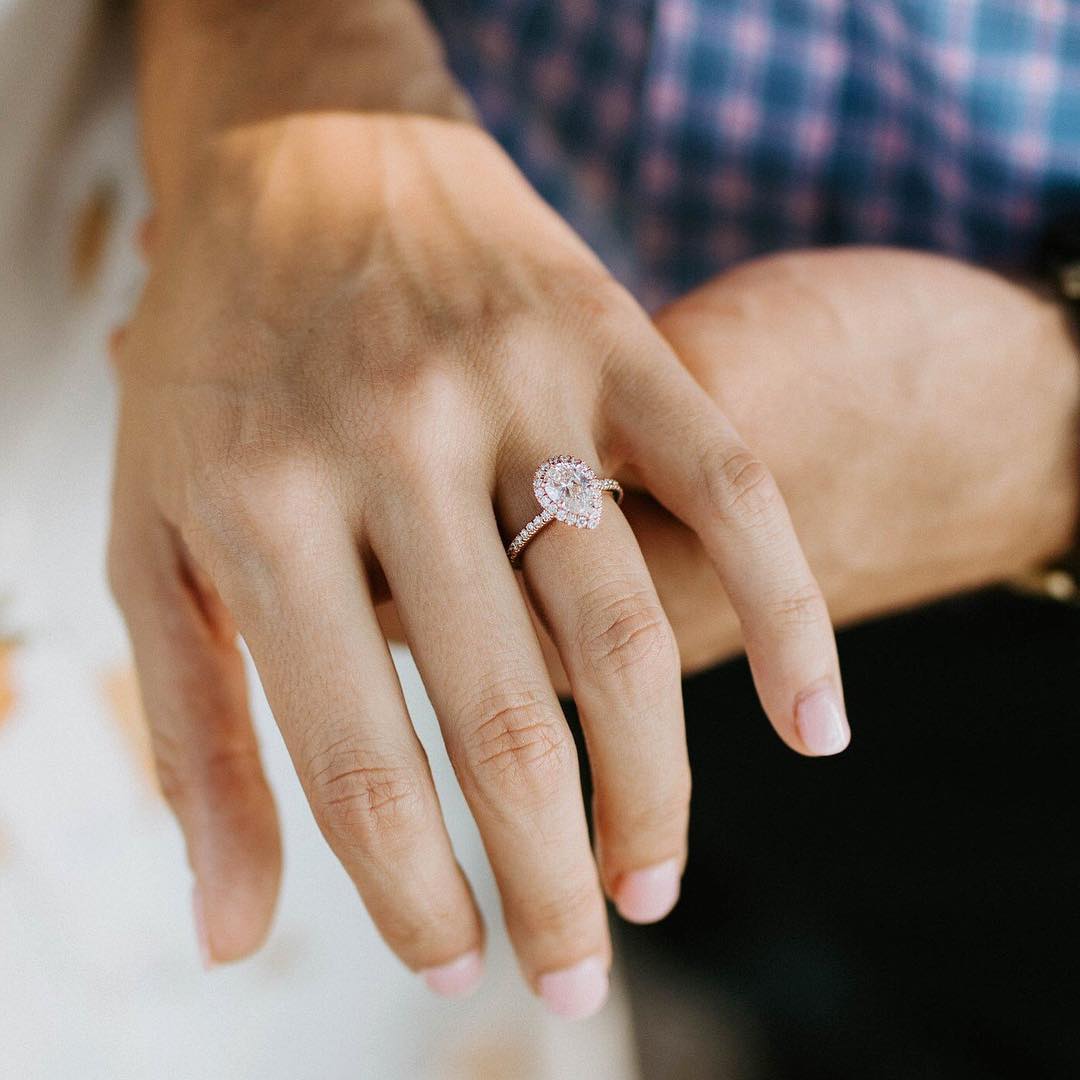 With a sparkling halo of diamonds surrounding the center pear shaped diamond, the Waverly Diamond Ring is a captivating choice. A diamond encrusted gallery makes this rose gold engagement ring even more spectacular.
Final Thoughts
Which of these rose gold engagement rings is your favorite? Let us know on our Instagram, Facebook, Twitter, or in the comments below!