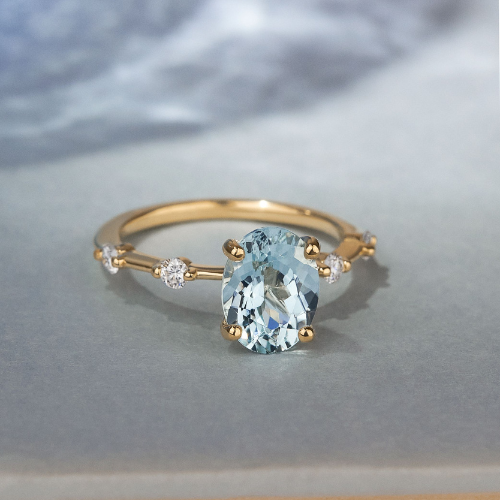 At Brilliant Earth, we believe there are no rules when it comes to engagement rings. Any ring you used to ask someone to marry you is an engagement ring, no matter if it's a traditional engagement ring with a diamond center stone or not.
While we love a diamond engagement ring, not all brides dream of the classic solitaire! With our wide selection of alternative engagement ring designs, brides-to-be can find an ideal option to fit their unique personal style.
Achieving a unique and beautiful look for less than $2,000 is actually very manageable if you know where to look! Gemstones like moissanites, topaz, sapphires, morganites, and aquamarines are popular, and typically more affordable, alternatives to a traditional center diamond. You can choose a pre-set ring or create your own gemstone ring for a style that is truly personal and one-of-a-kind.
You can also choose to forgo a center gem altogether for a diamond or gemstone band. These beautiful styles are great for those with active lifestyles who don't want to worry about caring for a raised center gem. However, just because there isn't a center diamond, that doesn't mean these rings can't have unique style with lots of sparkle! Classic five stone rings, diamond bands, or rings with gemstone clusters will still offer plenty of shimmer in your engagement photos.
Below are our favorite non-traditional engagement rings—all under $2,000!
Morganite Luminesce Diamond Ring $1,780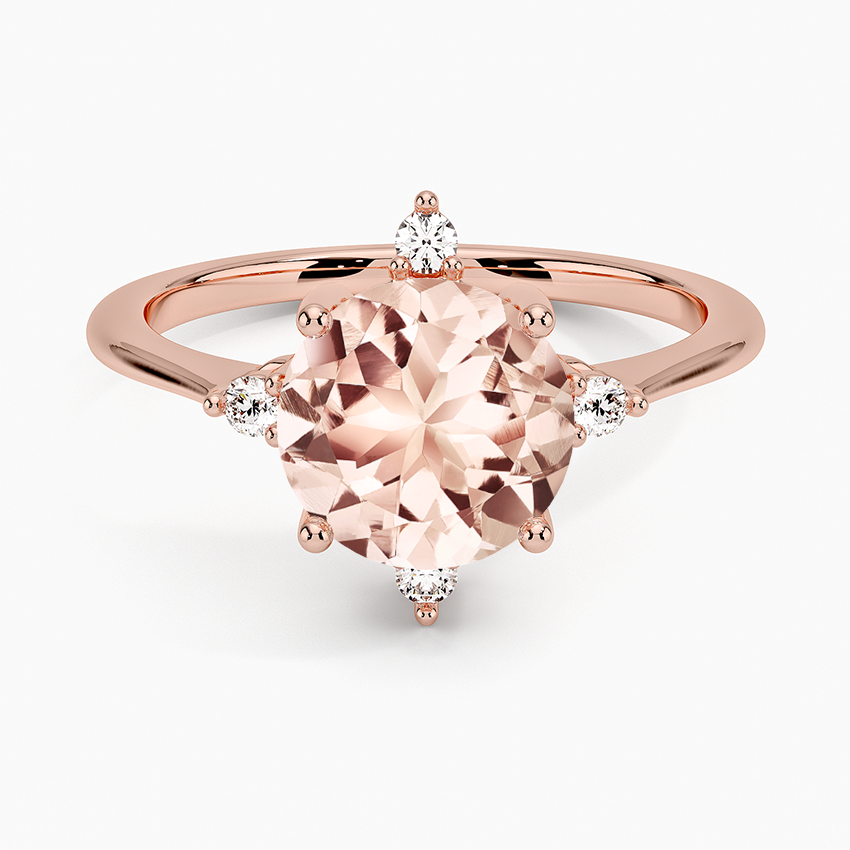 A delicate halo of diamonds outlines the cardinal directions in this chic compass-inspired design. The petite band gently tapers towards the center gem for an elegant look.
Cassiopeia Opal and Diamond Ring $990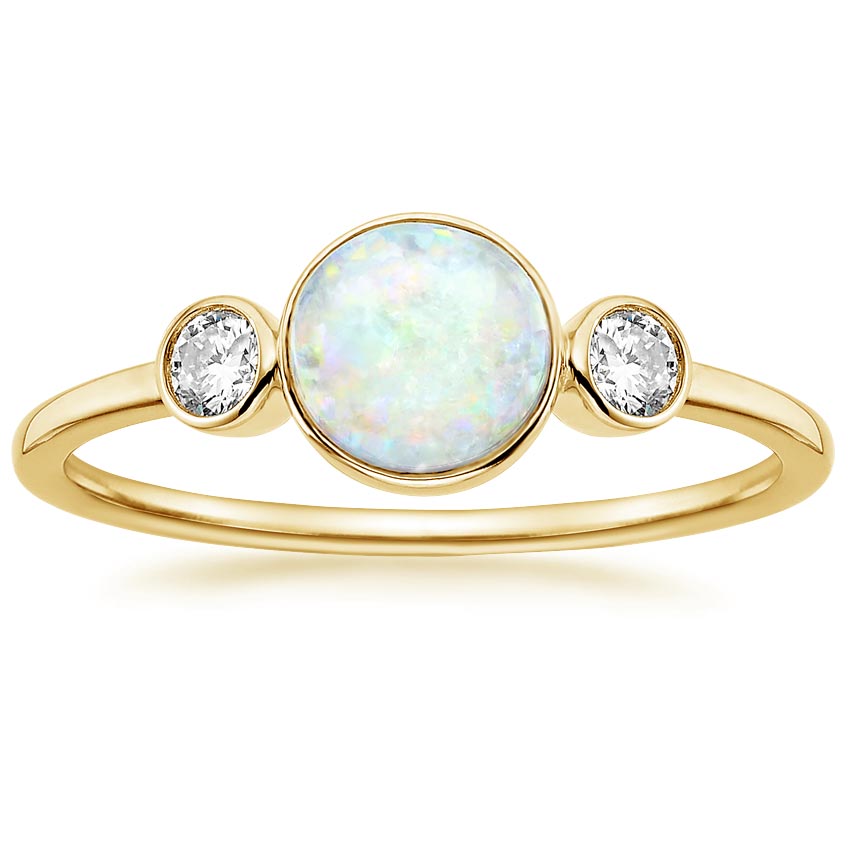 A shining opal cabochon takes centerstage while two diamond accents glimmer at either side, creating a vintage, whimsical look perfect for someone with an October birthday!
Seven Stone Trellis Lab Diamond Ring $1,790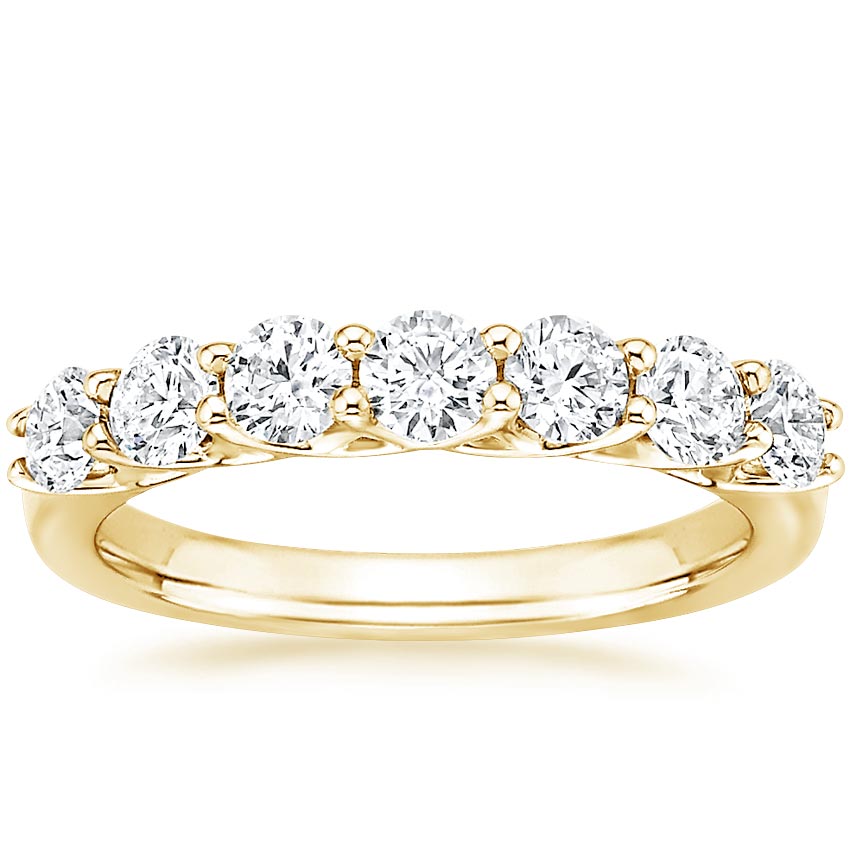 This timeless seven stone lab created diamond ring showcases sparkling diamond accents in refined trellis settings, giving you lots of diamond shimmer for a more cost-effective price point.
Aquamarine North Star Solitaire Ring $1,940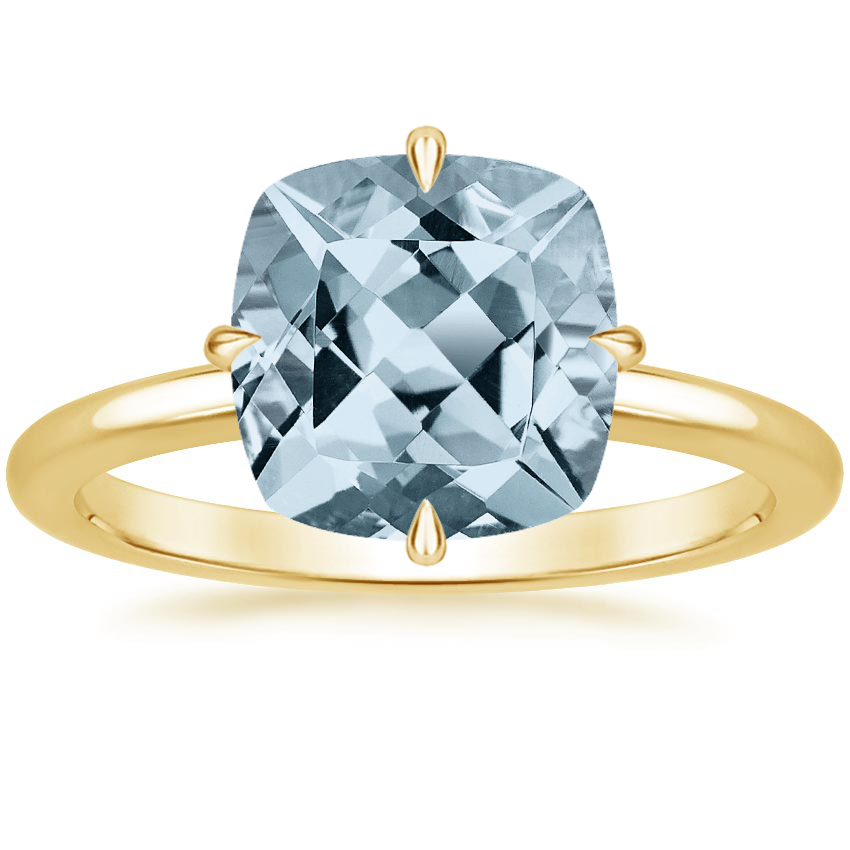 This sleek, timeless ring delicately cradles a beautiful aquamarine within four compass-point claw prongs. The open basket and petite band add elegance to the classic solitaire setting.
Lumen Diamond Ring $1,350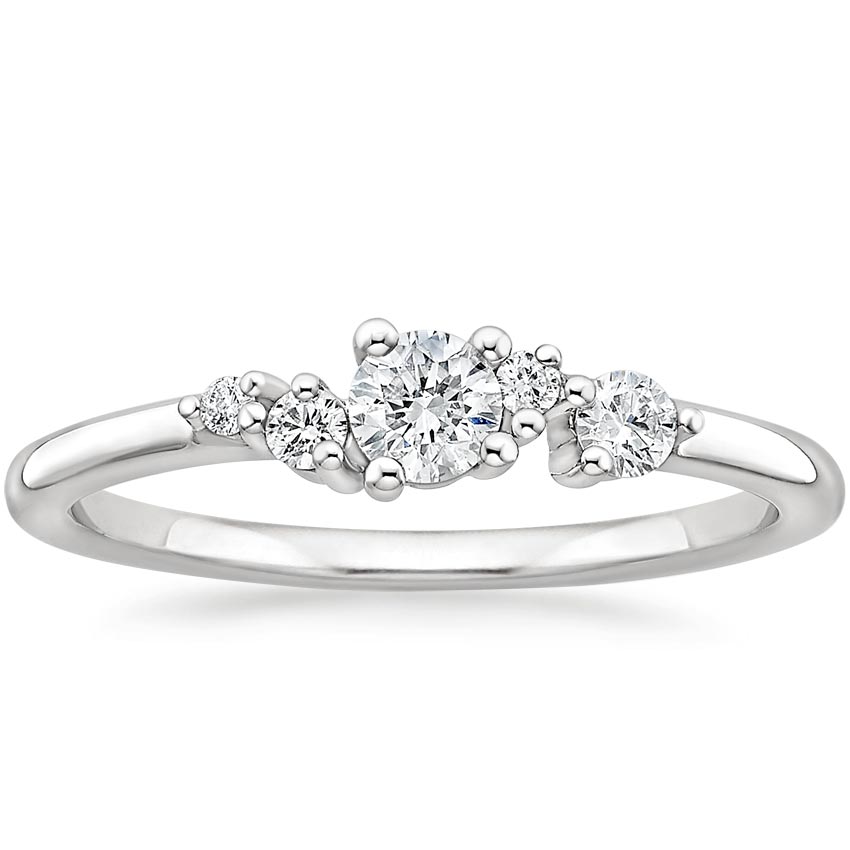 This unique diamond band showcases a stunning cluster of offset round diamonds that emit a radiant aura of light.
Hex Black Diamond Signet Ring $1,390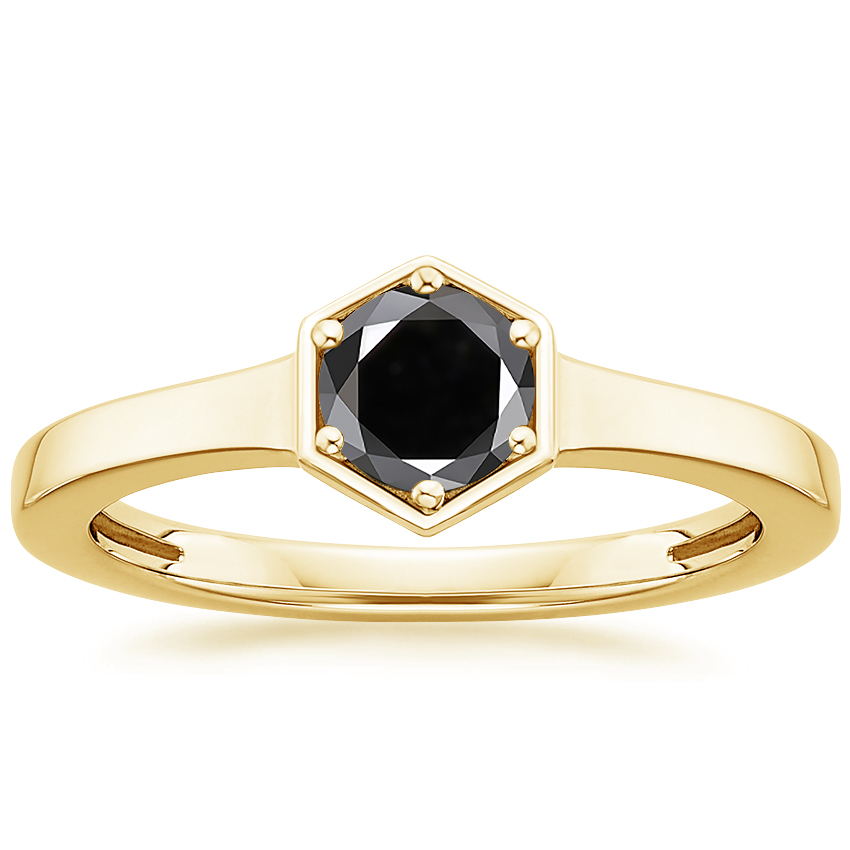 For a truly unique look, you can choose a colored diamond like this modern black diamond ring! An alluring black diamond rests inside a hexagon-shaped frame in this enchanting signet ring.
Beatrice Sapphire and Diamond Ring $1,090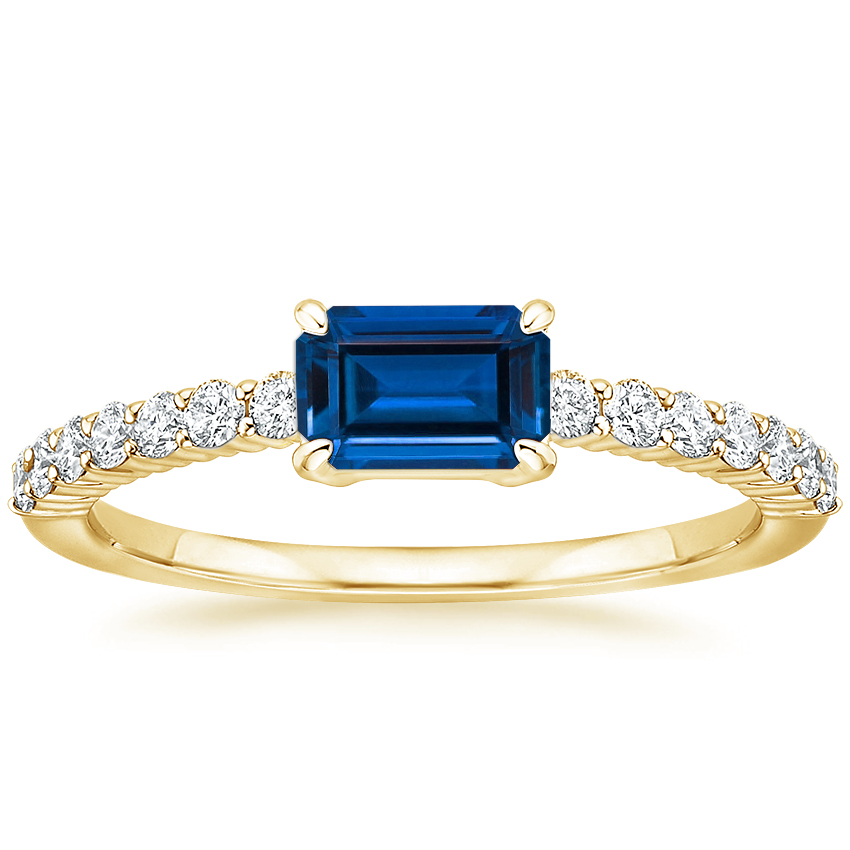 Sapphire rings give a gorgeous pop of color and have been a traditional engagement ring gemstone for centuries. An emerald-cut sapphire glistens in the center of this diamond encrusted band.
Cabaret Garnet and Diamond Cocktail Ring $1,990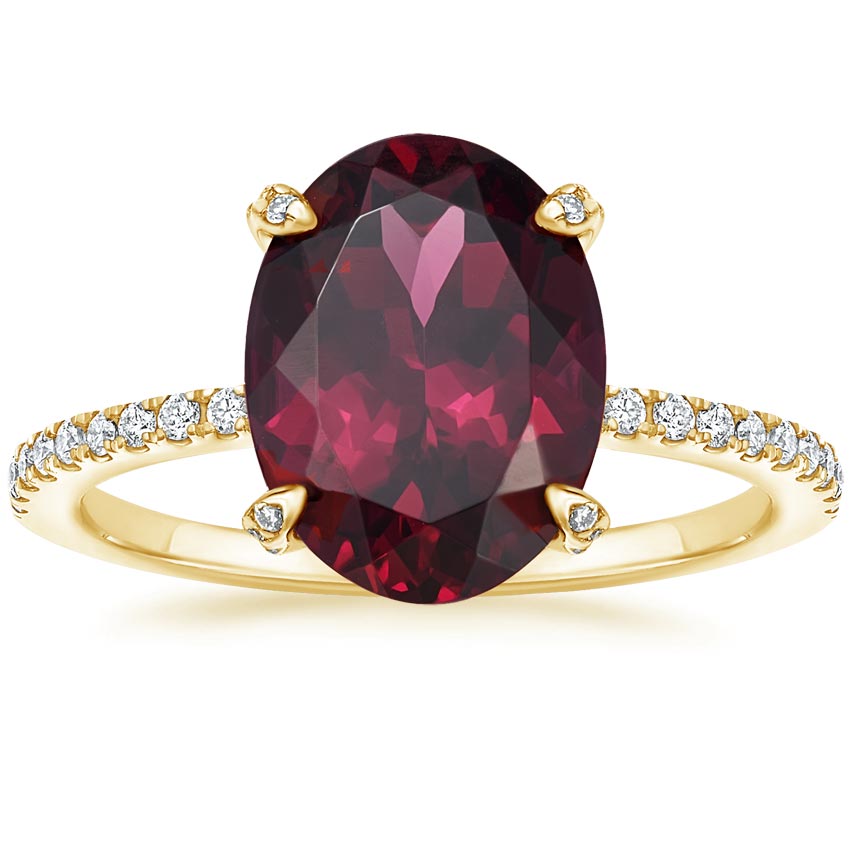 While not traditionally used as engagement rings, cocktail rings offer a lot of "wow" factor with fun and beautiful designs. This scintillating cocktail ring features a dramatic garnet center stone and a diamond accented band, gallery, and prongs for a truly spectacular look reminiscent of the glitz and glamour of a 1920's cabaret.
Moissanite 2mm Comfort Fit Solitaire Ring $1,740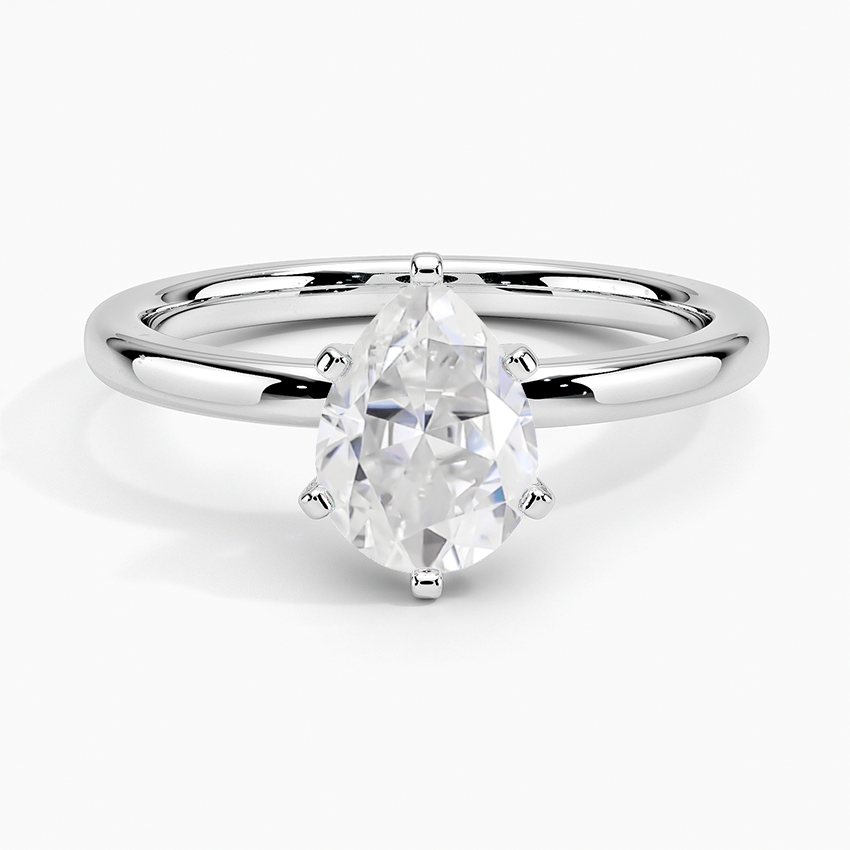 Moissanites are becoming an increasingly popular choice for engagement rings. With their unique rainbow sparkle, these eye-catching gems are beautiful and durable enough for everyday wear. This classic four-prong solitaire engagement ring has a rounded inside edge for increased comfort.
Morganite Rose Cut Three Stone Diamond Ring $1,440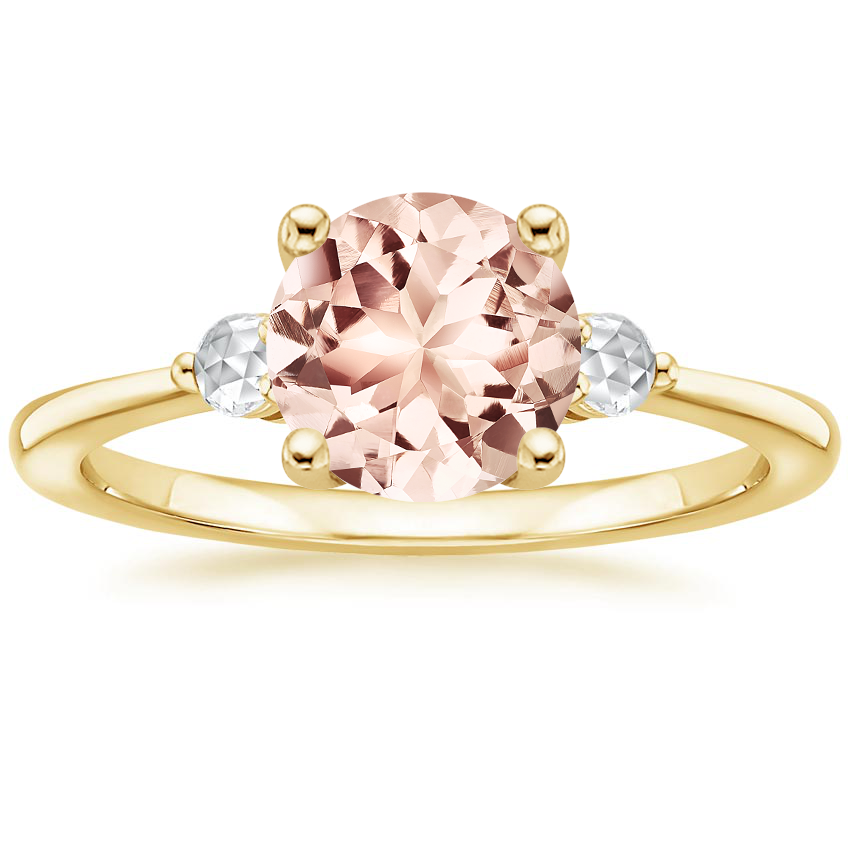 Unique rose-cut diamonds rest on either side of the center stone in this vintage inspired three stone setting.
Olivetta Sapphire and Diamond Ring $1,790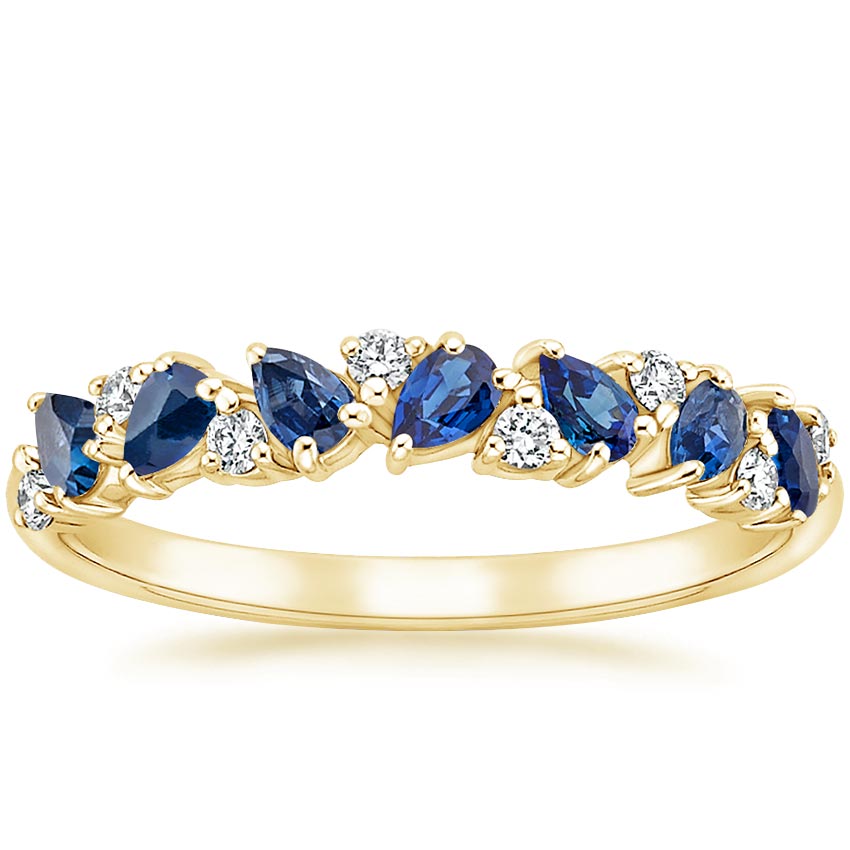 This beautiful ring evokes femininity and romance with scattered sapphires and diamonds that shimmer along the top of the band.
Paige Emerald and Diamond Ring $1,050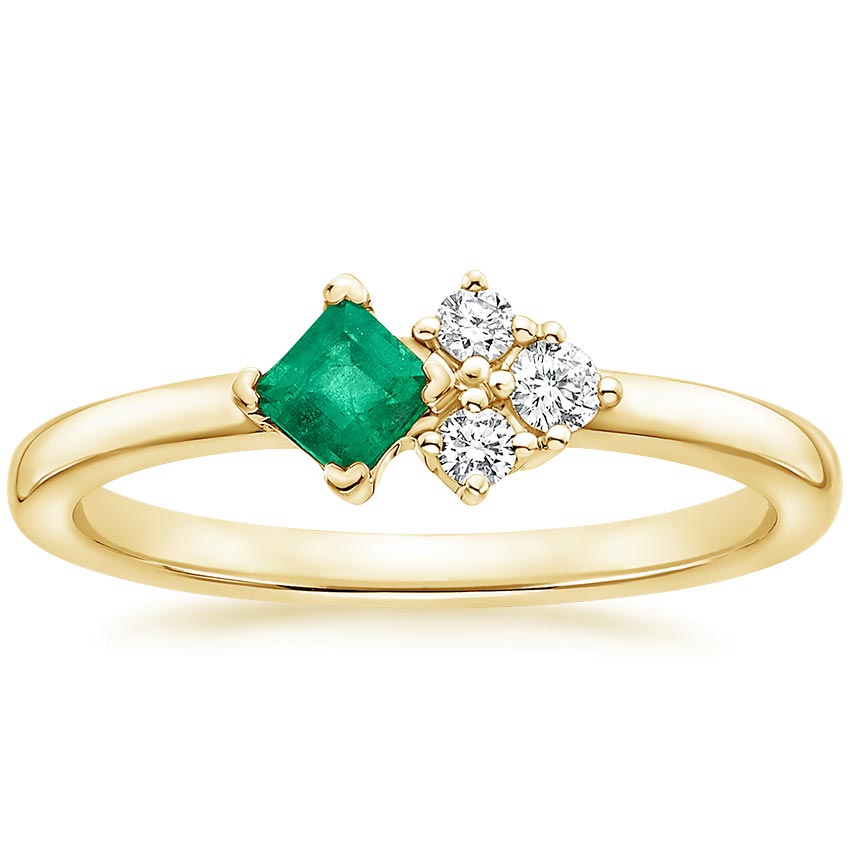 An emerald and cluster of round diamonds connect in unique way that gives this ring its chic and timeless charm.
Monaco Lab Diamond Ring $1,650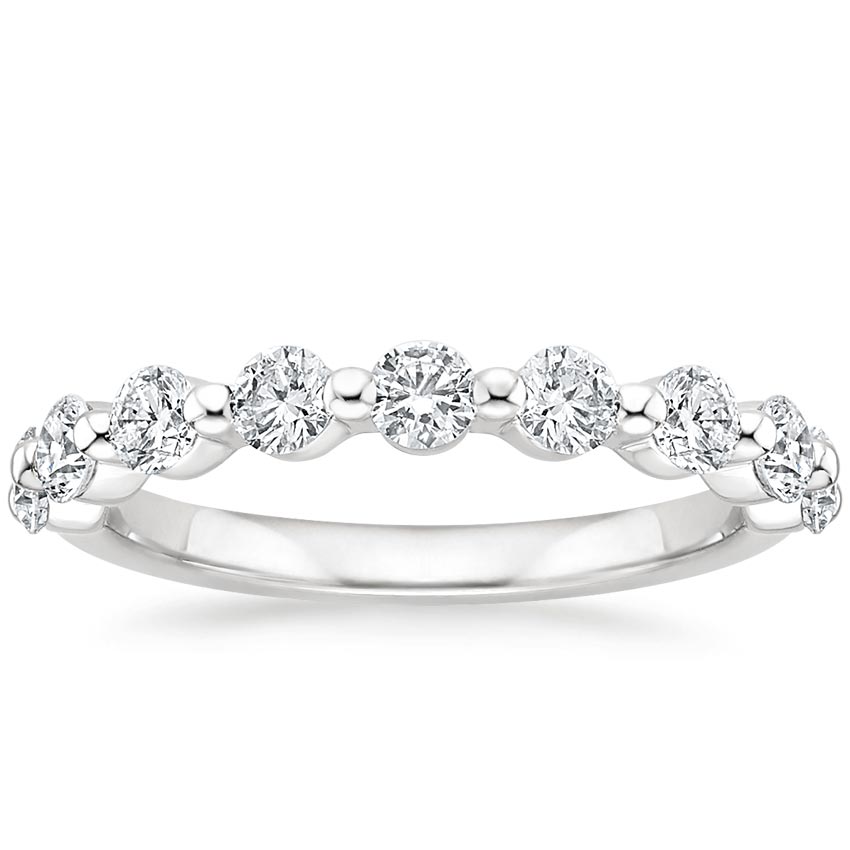 Floating shared prong lab created diamonds shimmer from the top half of this delicate and dazzling band for a spectacular look.
Jardiniere Diamond Ring $1,750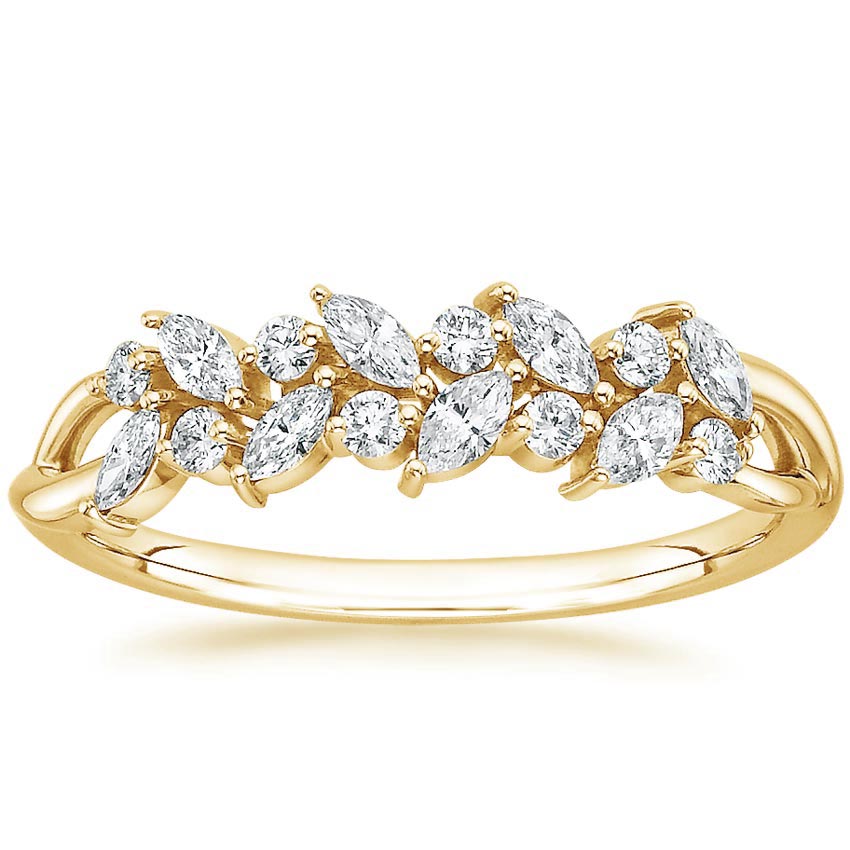 This nature-inspired ring features two glistening rows of alternating marquise and round diamond accents. A subtle curved split in the band enhances the ring's delicate feel.
London Blue Topaz Willow Ring $1,540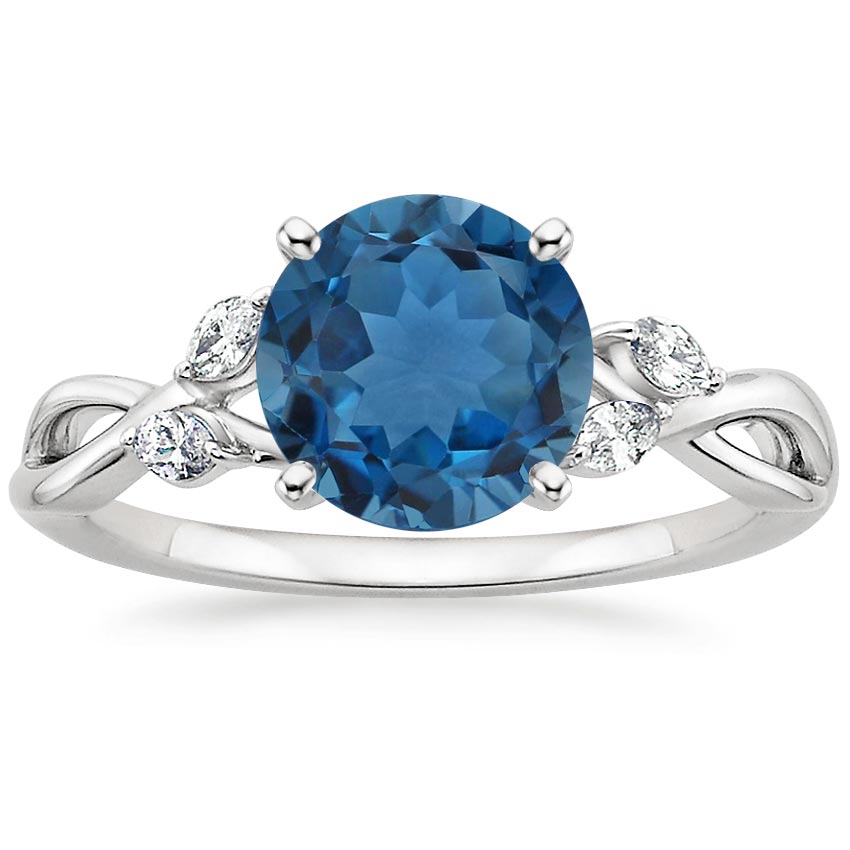 This nature-inspired ring features a stunning round London blue topaz entwined by wispy vines of precious metal and lustrous marquise diamond buds.
Final Thoughts
Which alternative engagement ring is your favorite? Let us know in the comments below or on our Instagram, Facebook, or Twitter!