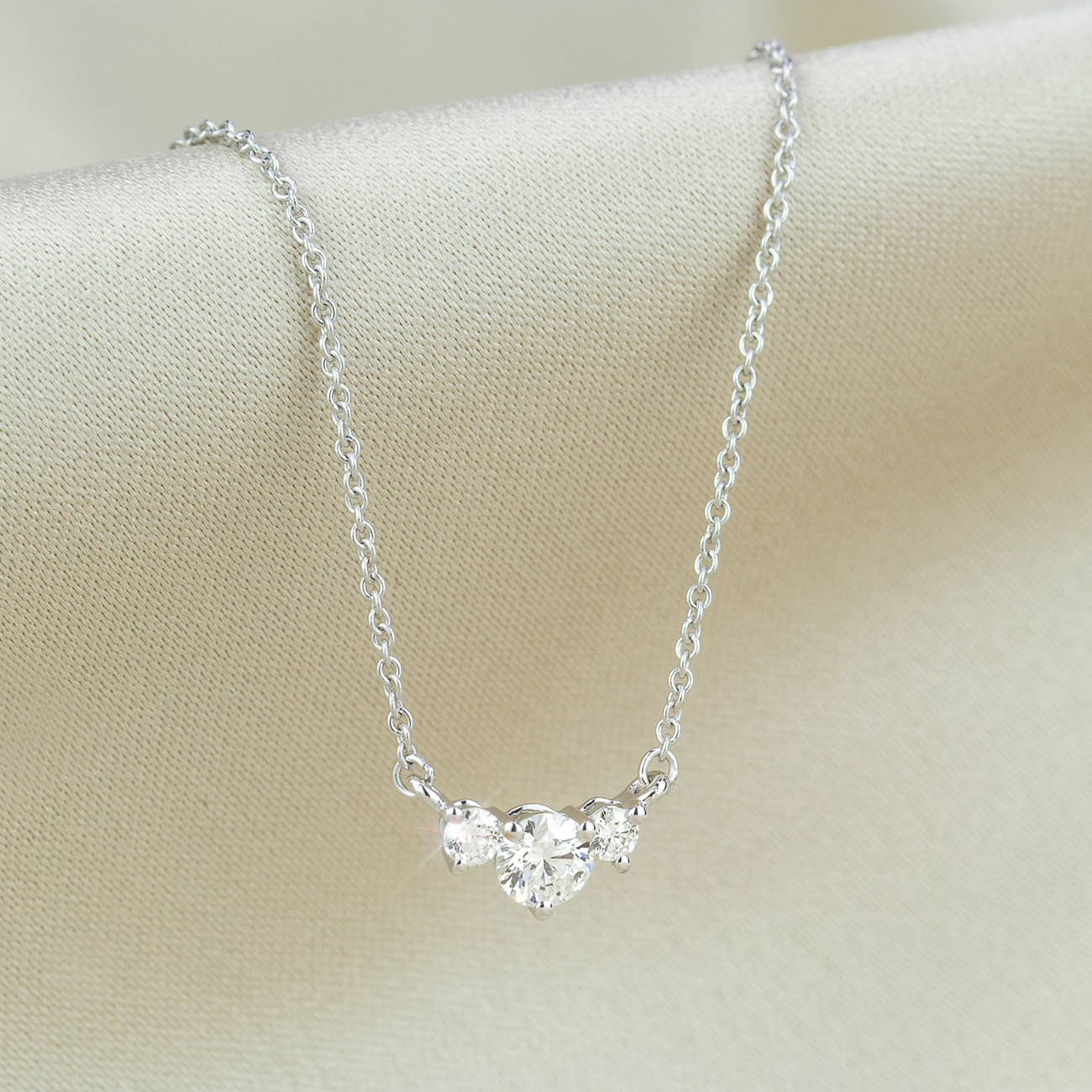 Jewelry trends come and go, but the necklace is forever. When you have the perfect present or finishing touch for your outfit in mind, it helps to know names of the necklace style you're wanting. See our breakdown of popular necklace styles to help you in your search.
Necklace Styles
Necklace types are so versatile that you can find jewelry for a friend, family member, and romantic partner all in the same style. Tiered, layered, or a single chain, you can find a unique look for each wearer.
That's because there are a lot of other factors beyond style. A lot of your jewelry's opulence (or simplicity) will come down to the materials: wood and beads tend to be more casual than metal and glass. Size also plays a role, because hefty can mean chunky boho vibes or glitzy statement pieces. On top of that, color and texture can make the difference between a necklace seeming flashy and understated.
But necklace style enhances the overall aesthetic when these elements come together. It provides the general outline for your necklace shape and fit. Explore the most popular necklace styles to narrow down your options.
1) Chain
Simple, but not basic, chain necklaces are a minimal wardrobe staple for that anything-anywhere readiness. Usually lightweight, a chain is impactful without saying much. As your most reliable piece of jewelry, necklace chains can come in interlocked links or solid strands. You can suit any pattern preference, from twisted ties to round cable connections (and suit any wearer, with our guide to men's chain length).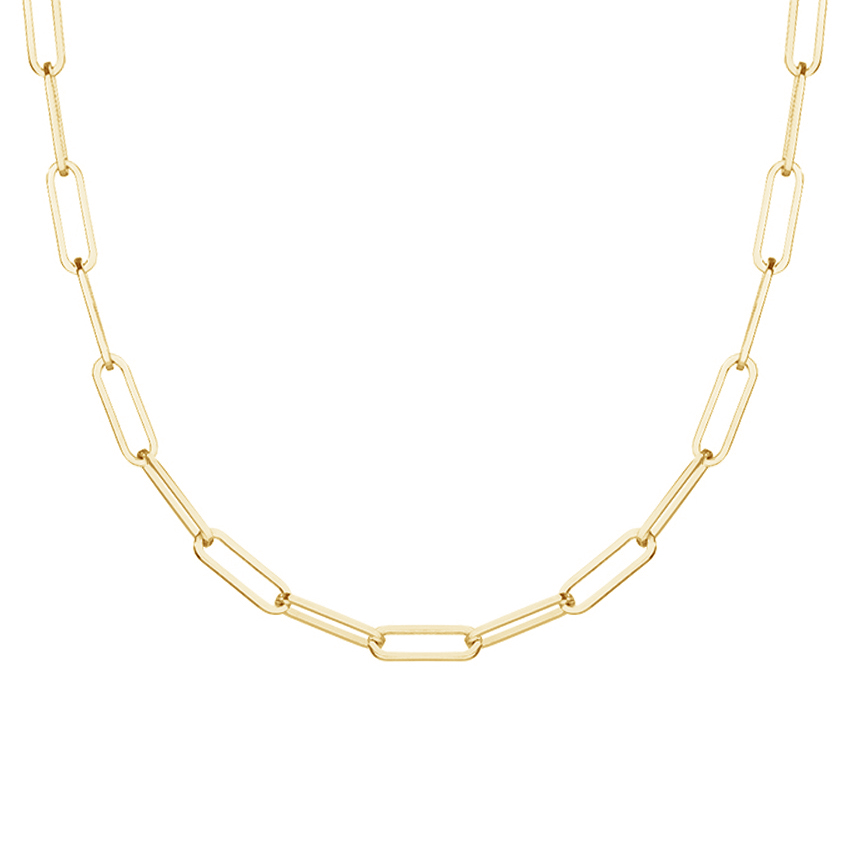 2) Choker
A choker necklace is worn around the neck rather than from it, so it tends to be a bit wider to make up for its lack of length. If you're picturing gothic lace or lush velvet ribbon, know that the material is flexible with your comfort. Keep in mind that it's close to your neckline, after all. Or you might prefer a dainty gold chain or dazzling diamonds for feminine grace. Pendants or beads can also be added to a choker to give it more dimension. For that effortless layered look, pair your choker with a longer necklace or clothing that has a dipped neck.
3) Collar
Also called a crew necklace because of its snug fit (picture the t-shirt with the same name), the collar necklace is another shorty. It's kept in place, so this is a convenient necklace for someone who is annoyed by frequently adjusting jewelry. A collar necklace can act as an easy outfit contrast to pull a look together, whether it's punctuating a turtleneck or adding a focal point between an off-the-shoulder look.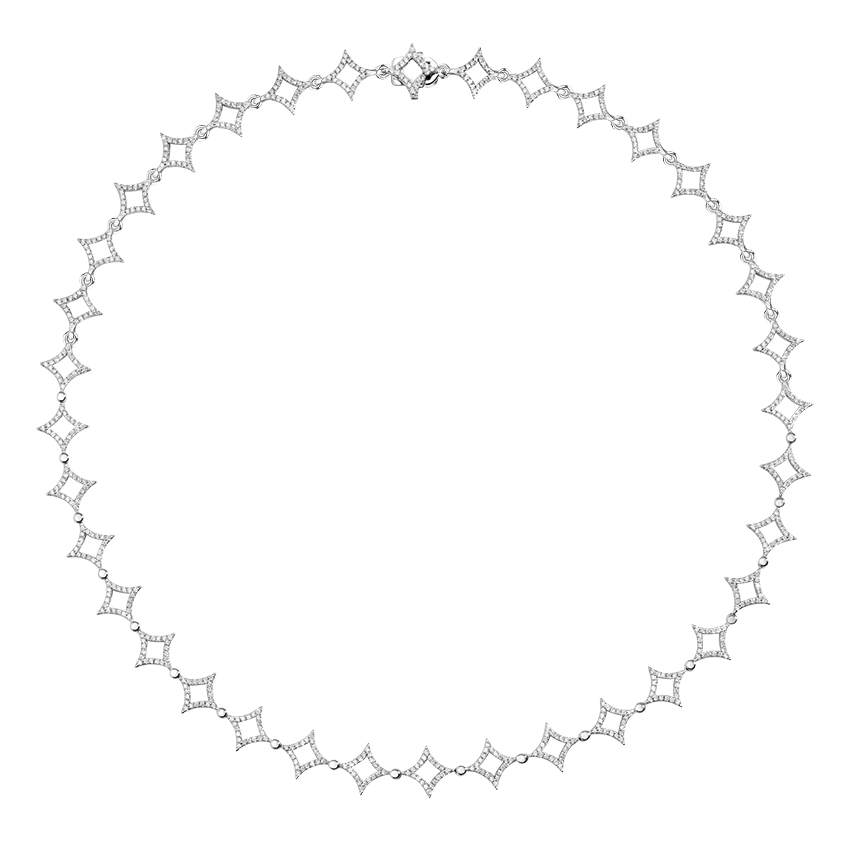 4) Festoon
Fun to say, fun to wear. This fancy Grecian garland was known for braiding natural elements together, crafting gorgeously intricate tiers. Think florals, leaves, even twigs. Patterns have since evolved to include drops of gemstones that cascade from a metallic choker. A festoon necklace is meant to elegantly drape across the collarbone, which means it's definitely ball gown-worthy vs. brunch. Avoid high necklines in your glamorous attire – your clothing fabric can get caught in the web and tangle the design. And we all know there's nothing worse than untangling a necklace.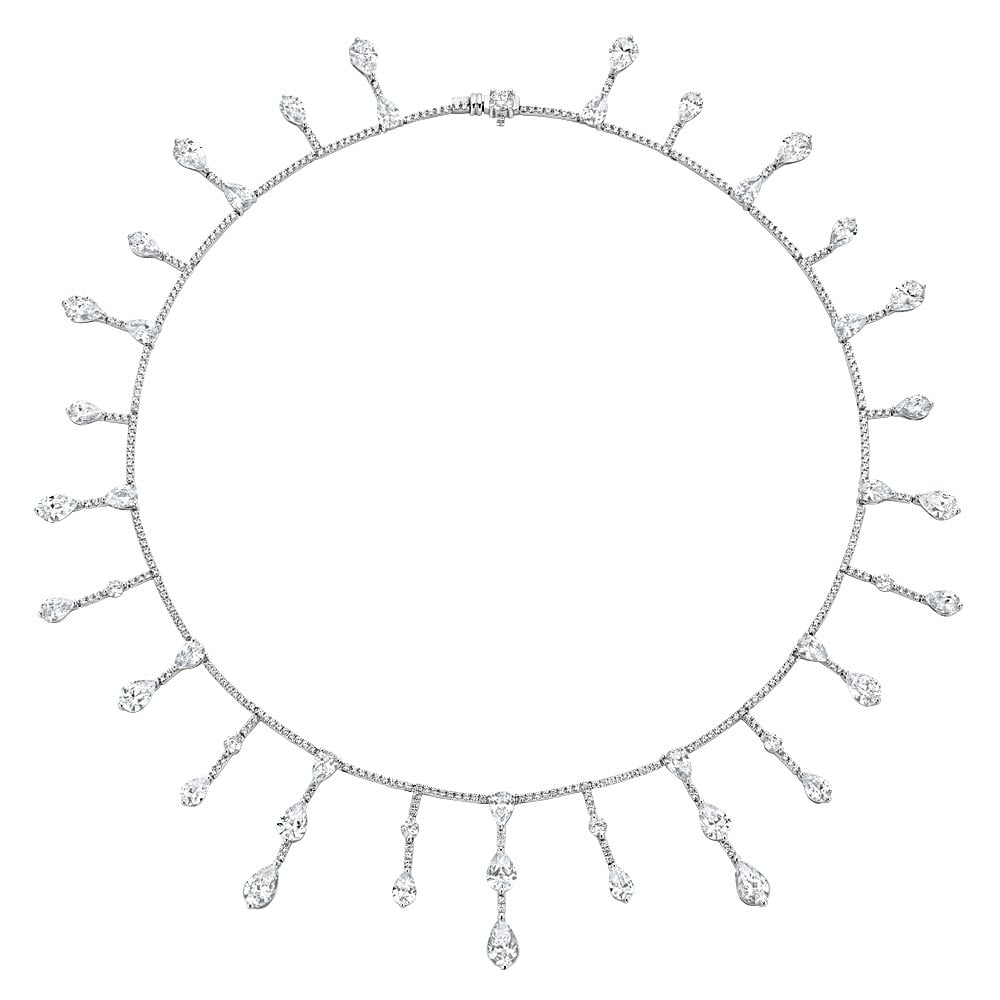 5) Graduated
A graduated necklace plays with scale, so even though it's just one strand, it offers a whole lot of visual impact. Imagine beads that recede in size towards the back of the neck, with the smallest beads at your clasp and your biggest bead taking center stage. Pearls are commonly used in this necklace style.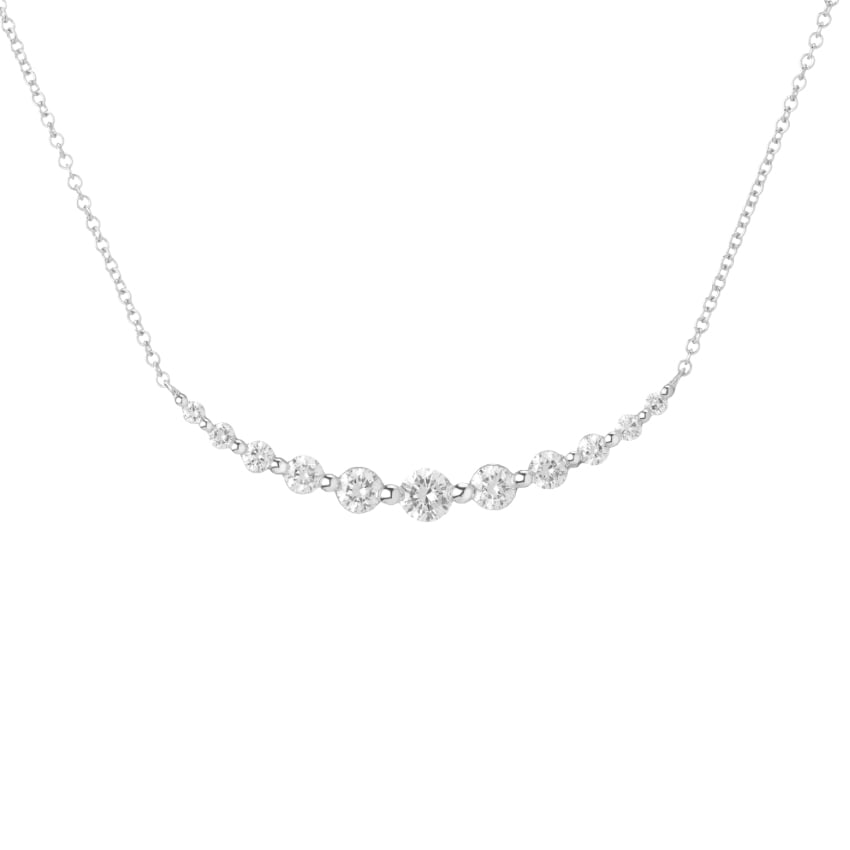 6) Lariat
Known for its considerable length, the lariat is a rope necklace, meaning it creates a dangling pendant, suspended from a combination of chains and beads. It typically hangs in a fashionable Y-formation, almost like a bejeweled ascot, often reaching the wearer's waist. The good news? It can be wrapped like the scarf it resembles for a shorter length. The beauty of the shape goes beyond visual appeal; the wide opening of the necklace also means there is no clasp, so it can easily be slid on.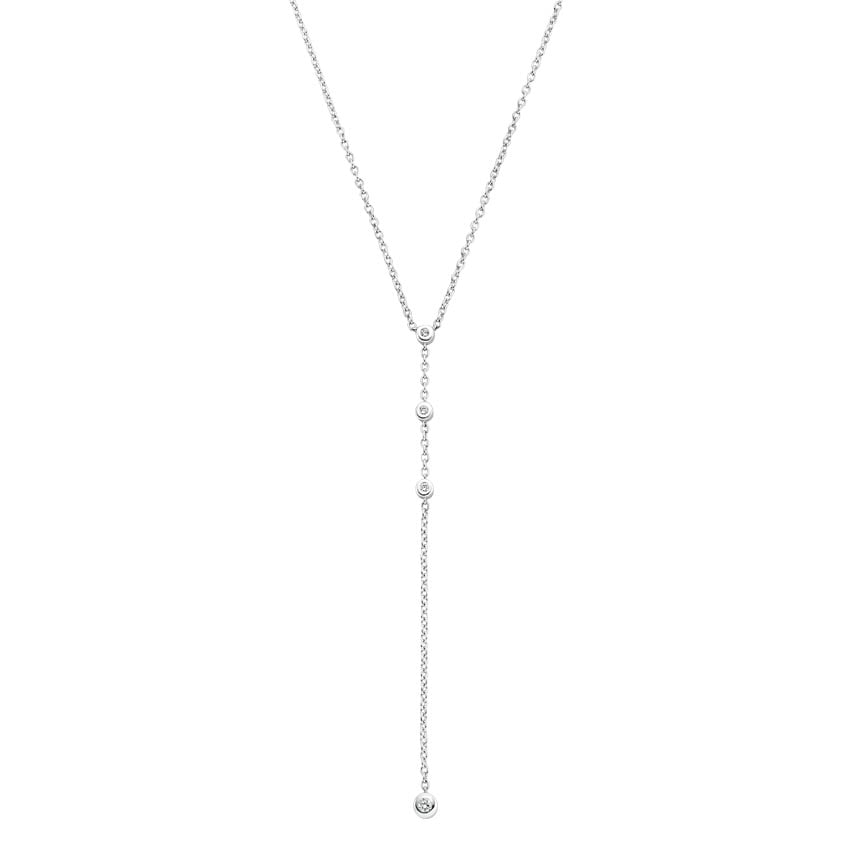 7) Lavalier
The lavalier necklace is a graceful chain, with its pendant on the small side (and gorgeous gems in between). With the pendant lying beneath the collarbone, the artsy lavalier is fit for flowy, down-to-earth outfits and personalities.
8) Locket
Locket necklaces are a classic. Whether it's an adorable gift from your grade-school crush or inherited as a cherished heirloom, the locket tradition is forever timeless and always meaningful. Any memento can be kept safe and worn close to your heart with this type of necklace. The chamber's contents can be deeply romantic or a fond friendly gesture. For example, you can stash away an emotional photo or travel trinket. Lovers in the Victorian era were big on engraving their locket and using the necklace to carry a lock of their partner's hair. So, whatever floats your boat, really.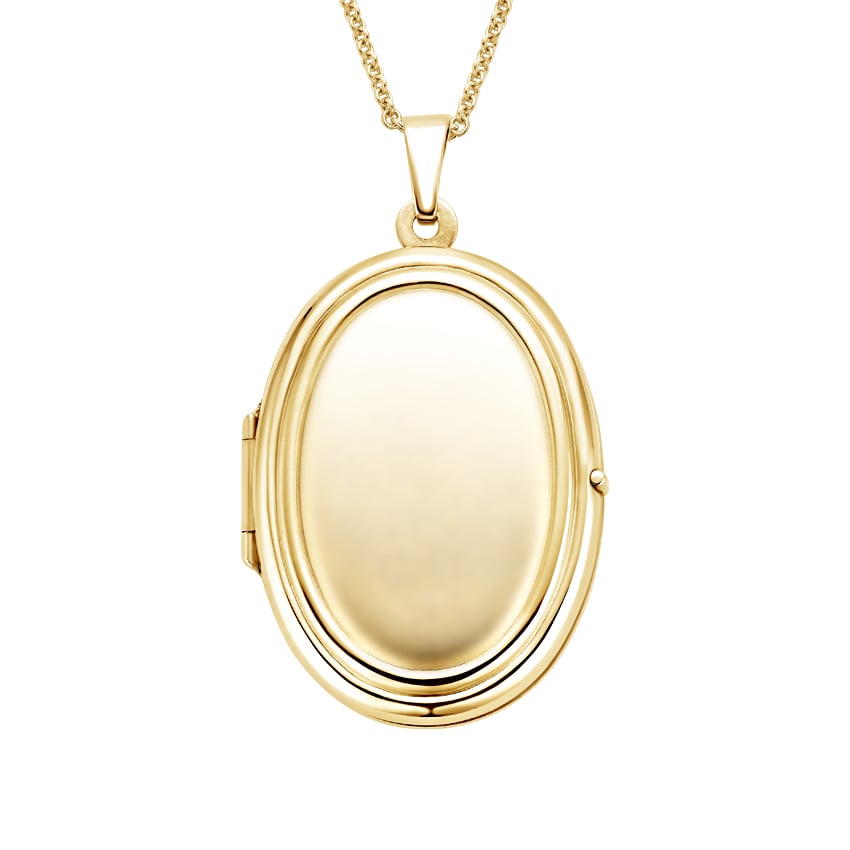 9) Matinee
A matinee necklace is made for those "plunging" necklines you hear about from fashionistas. This is your confident over-the-bust placement when you're feeling like a bold beauty. It's the ideal piece for stacking necklaces since it falls between the short choker and the extra-lengthy opera necklace. A matinee necklace can also bring balance when you want to draw attention away from high-necked pieces, such as a turtleneck.
10) Opera
Like the name implies, the opera necklace is your go-to for formal occasions. In this case, the low hang signifies high class, and the deep neck is associated with deep sophistication. Single or stacked, this necklace style is all about your black tie affairs.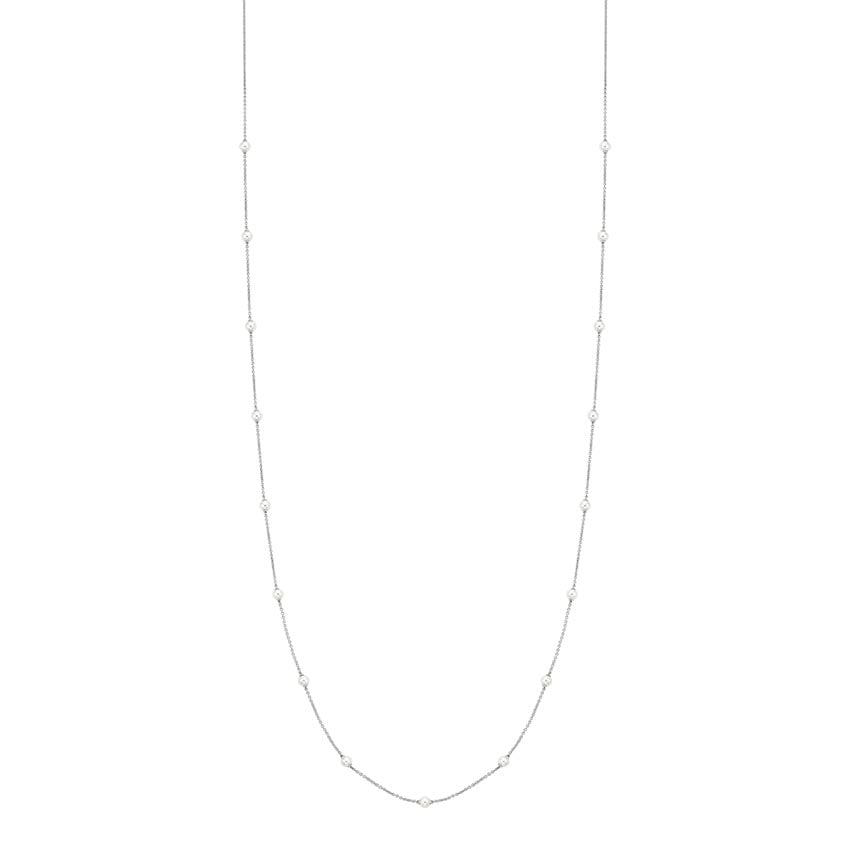 11) Pendant
A pendant necklace is simple: an object hangs from a thread or chain. It can be an intriguing shape, an elegant initial, a religious symbol, an exquisite gem – the possibilities are endless. When you want a standalone stunner, this type of necklace can highlight your chosen charm. For this reason, medallion and locket necklaces are technically pendants.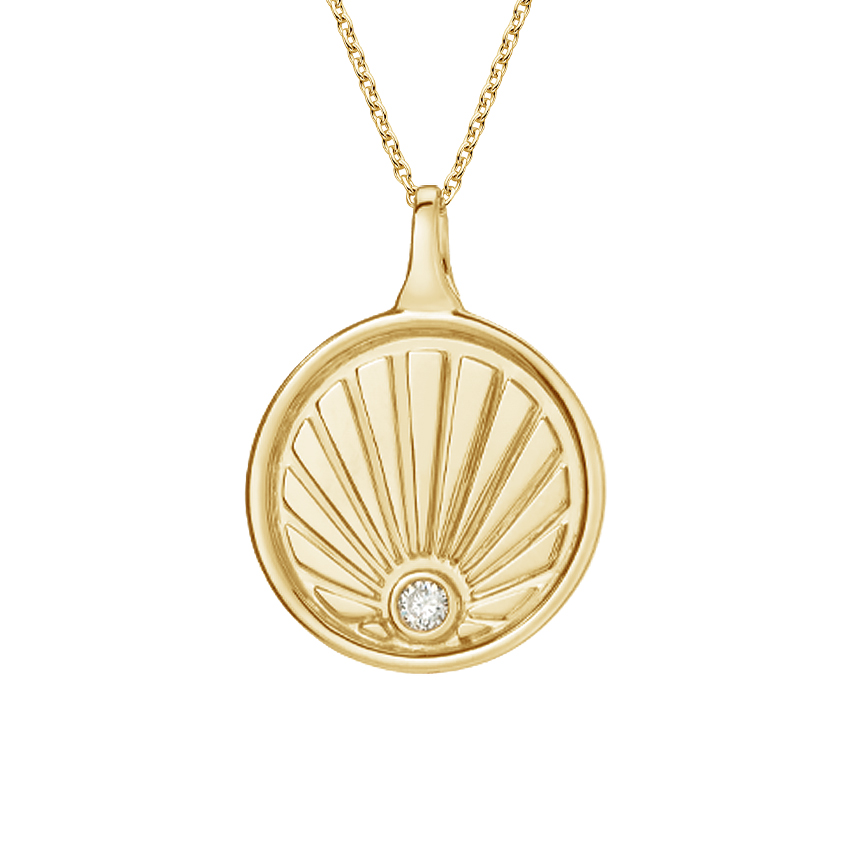 12) Princess
Another focal point necklace, a princess style is worn beneath the collarbone. With its seamlessly adaptable length, it's there for you in your highs and lows.
13) Riviere
Similar to the graduated necklace, the riviere is made up of increasingly smaller gemstones, starting from the center towards the clasp. The stones are closely knit side by side so that any strands are hidden and it seems to be a mysteriously, magically untethered ring of jewels.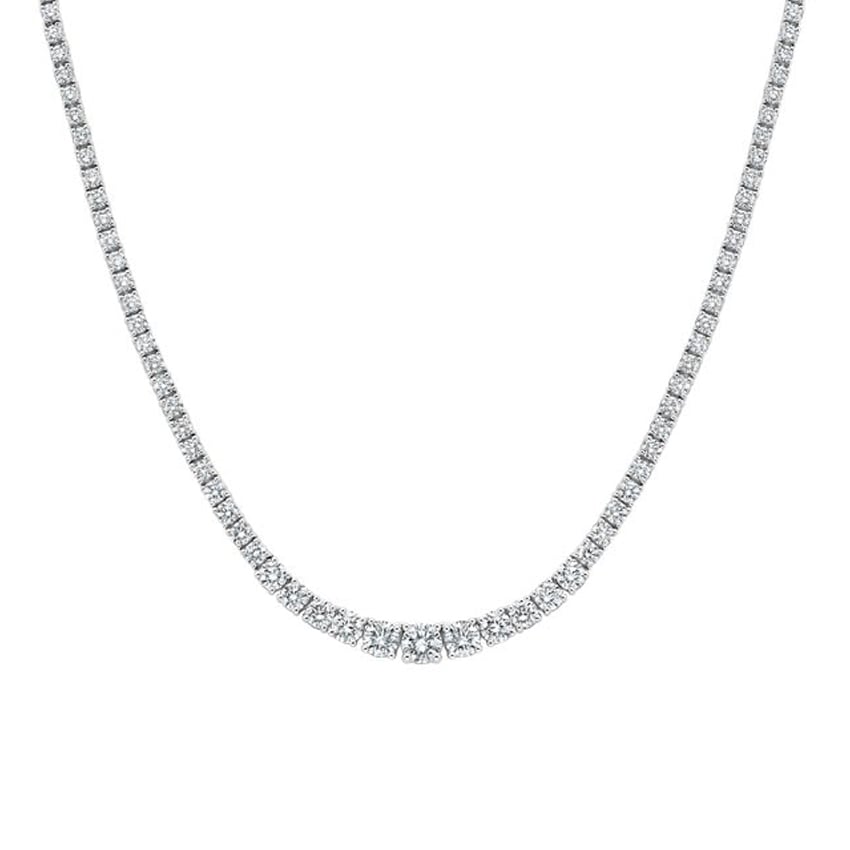 14) Sautoir
This pendant necklace typically features a jewel as its centerpiece (as the French translation roughly goes), but it's not uncommon to see tassels instead. If the substantial length proves to be a bit cumbersome, it's also popular for sautoir necklaces to be worn as wrap bracelets.
15) Torque
Truly a statement necklace, the noteworthy torque is a modern, metal marvel. With no clasp, this open necklace is worn against the skin, much like a choker, but the gap might help it feel slightly less claustrophobic.
Common Necklace Lengths
Necklace length matters. The attire worn with the necklace length can completely change the aesthetic of the jewelry. You can see where a combination of preferences start coming into play when choosing a necklace length.
Choker – 14 to 16 inches
Collar – 12 to 14 inches
Matinee – 20 to 22 inches
Princess – 16 to 18 inches
Rope – 36 inches and above
Opera – 30 to 36 inches
Remember that the height of the wearer will affect where the necklace falls, and a necklace's length doesn't determine its price so much as the material.
Necklace Style FAQs
What are the different styles of necklace chains?

Popular necklace styles range from chain, choker, collar, festoon, graduated, lariat, lavalier, locket, matinee, opera, pendant, princess, riviere, sautoir, and torque.

What are stiff necklaces called?

Collar and choker necklaces share this nickname because they're worn so close to the body. They're kept in place by the tight, somewhat rigid fit of their shorter length. Hence "stiff."

What is a collar necklace called?

A collar necklace is referred to as a crew necklace because it falls above the collarbone, mimicking the short neckline fit of the crew neck t-shirt.
Final Thoughts
Choosing the right necklace style and length can be a shortcut to your own signature look or an intimate reminder that you know your loved one best. And the value of each necklace type is only determined by the giver and wearer. When you want a thoughtful gift or a little bit of personal flair, you can shop all necklaces on Brilliant Earth for a truly customizable experience.