Many modern jewelry aficionados are still confused as to whether it's okay to mix metals.
(Protip: it is!)
Despite so many metal purists claiming that white gold should be worn with white gold and yellow gold should be worn with yellow gold (and never the twain shall meet), a growing number of men and women are choosing to wear stunning mixed metal jewelry, particularly mixed metal engagement and wedding rings!
These multi-colored pieces are highly sought after for their unique style and their versatility. Crafting the perfect mixed metal ring is an art—the design must allow these precious metals to exist in perfect harmony with each other.
What Exactly Are Mixed Metal Rings?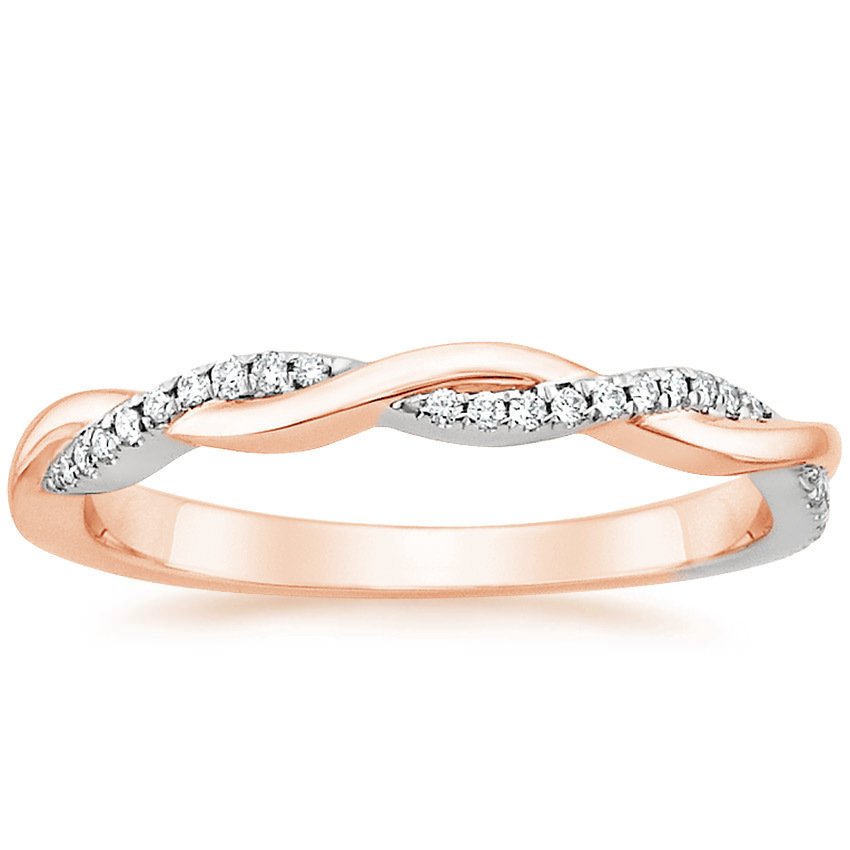 Mixed metal rings feature any two or more distinct, contrasting precious metals. White gold, yellow gold, rose gold, and platinum are the metals that are most frequently mixed to create stunning pieces of fine jewelry. Occasionally you might even find rings that feature a rare green gold!
White gold and platinum feature a similar silvery-white color, therefore it's really the yellow gold, rose gold, and green gold that set mixed metal rings apart.
To Mix or Not to Mix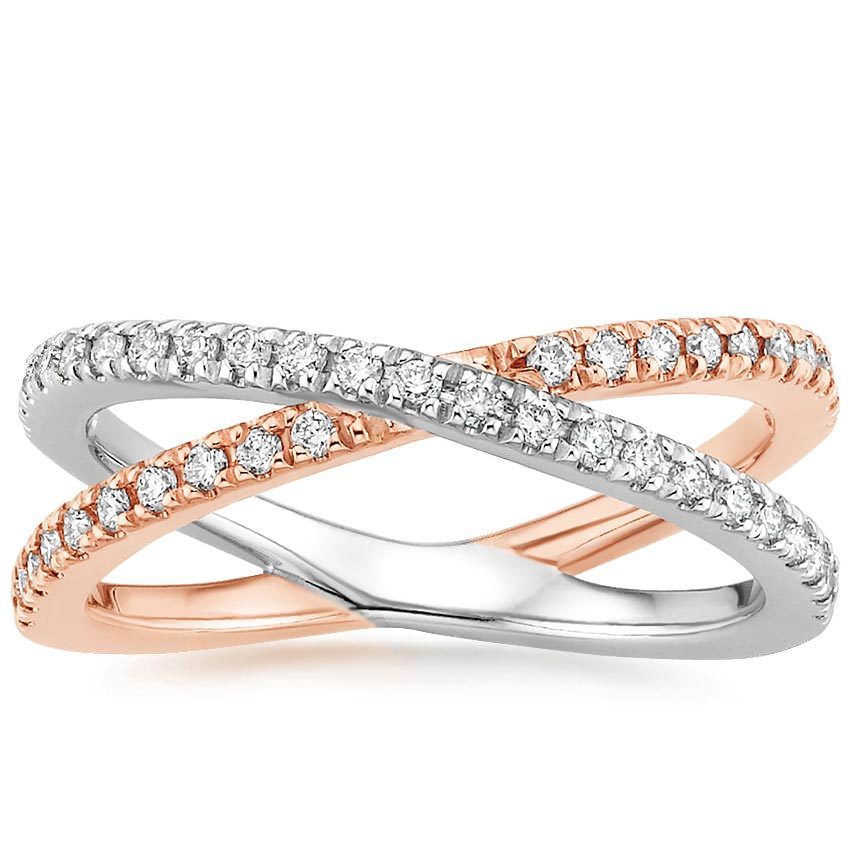 There have been several unwritten rules about mixing metals over the years, most of which have simply been based on subjective opinions. For example, many of us have had family members who insist that you should never wear more than one type of metal at a time. To an even greater extreme, some people only own jewelry in one type of metal! Though these are perfectly acceptable opinions, they can be rather limiting. To stand out from the crowd, many have decided to flaunt the "rules" by choosing to wear stunning mixed metal pieces.
There are two main ways that you can mix metals. You can mix across pieces (like wearing a white gold ring with a rose gold necklace) or you can mix metals within a single piece, such as an engagement or wedding ring.
Mixed Metal Engagement Ring Styles
Choosing a precious metal for your engagement or wedding ring is an important decision. Unlike other jewelry, these are pieces that you will wear every day for the rest of your life. If you love wearing jewelry in a variety of metals, a mixed metal ring might be for you! The beauty of a mixed metal ring depends on the design. The following styles and design elements are prime examples of well thought out mixed metal designs.
Twists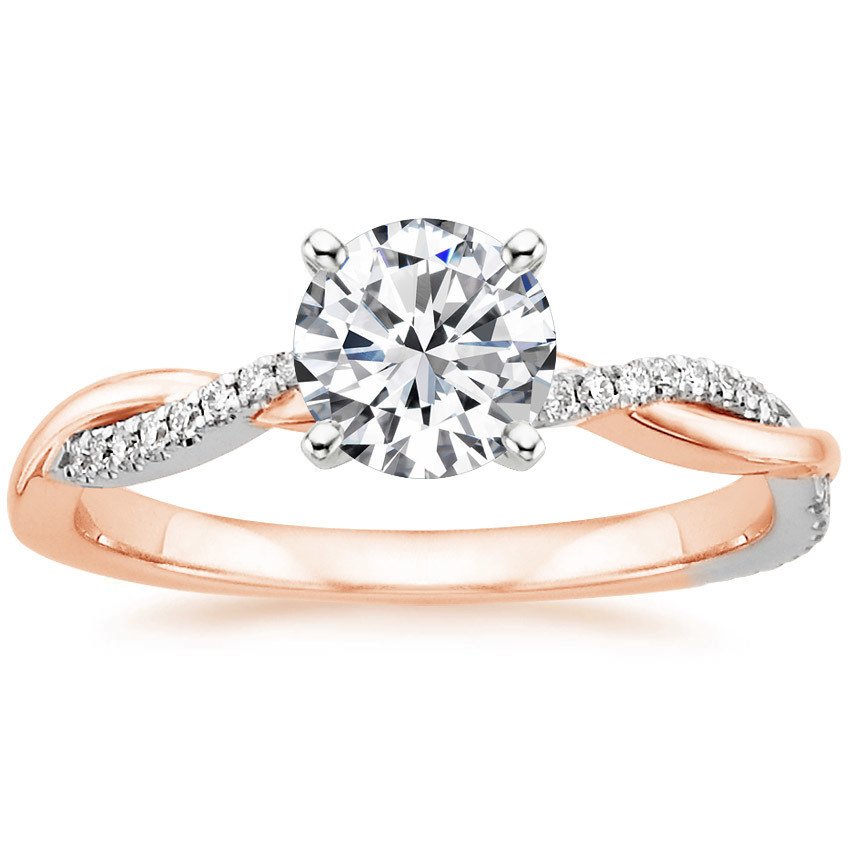 A beautiful way to show the contrast between two precious metals is to twist two delicate, distinct strands together to form the band. Not only is this design mesmerizing, it is an amazing way to highlight the two different colors.
For a men's wedding ring, consider taking a twist of one type of precious metal and setting it through the center of a wide band of a different metal. What you end up with is a classic men's mixed metal style.
Halo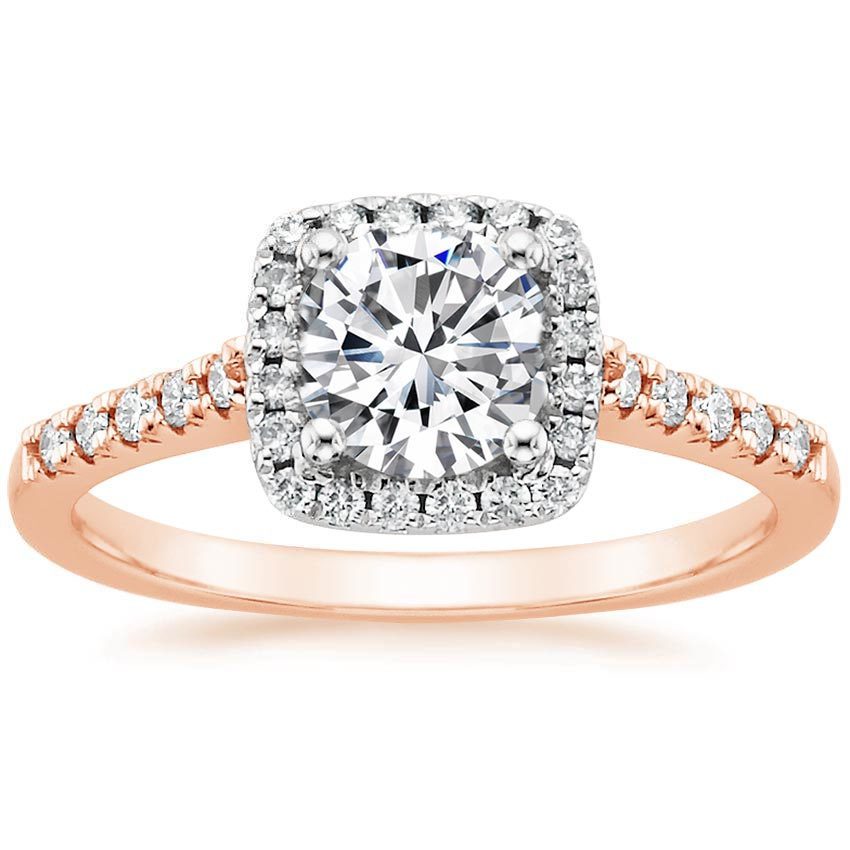 A gorgeous halo style engagement ring can become a stunning mixed metal style by setting the halo of diamond accents in a metal that contrast with the metal of the band. This style makes the halo stand out, almost as though it's floating atop the rest of the ring!
Custom and Antique Rings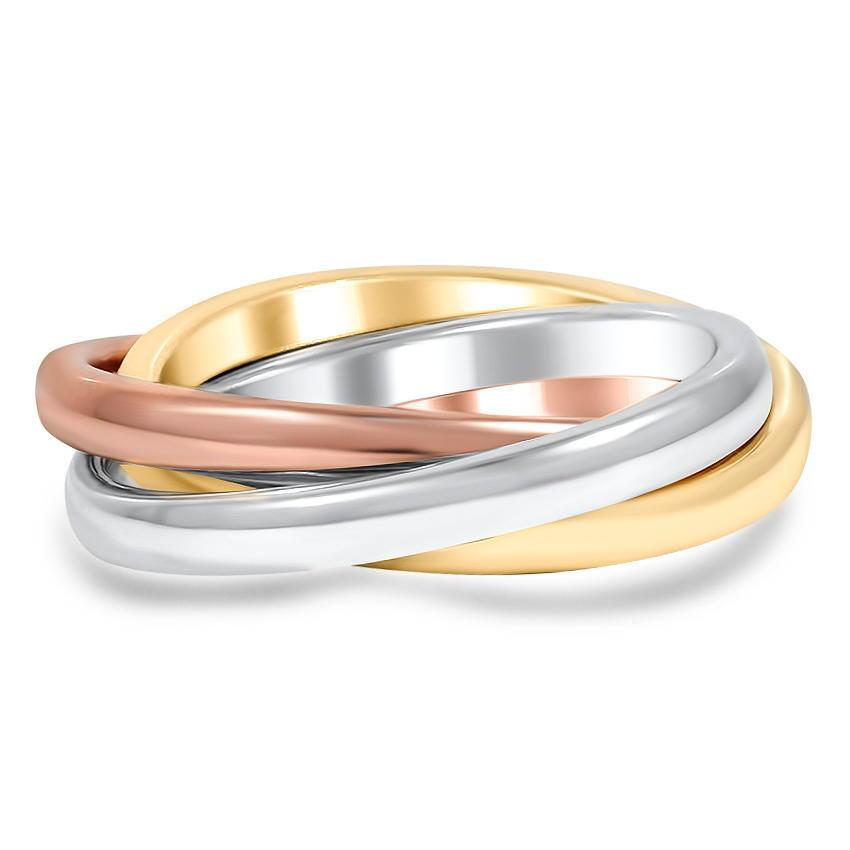 Some of the most beautiful, unique mixed metal wedding and engagement rings have been rings that were dreamed up by our customers. Two-toned rings are in high demand, and we've crafted everything from nature inspired eternity bands with multi-colored leaves to mixed metal helix bands. Creating your own custom ring puts you in creative control. Choose your favorite precious metals and our custom design experts will help you mix them to perfection!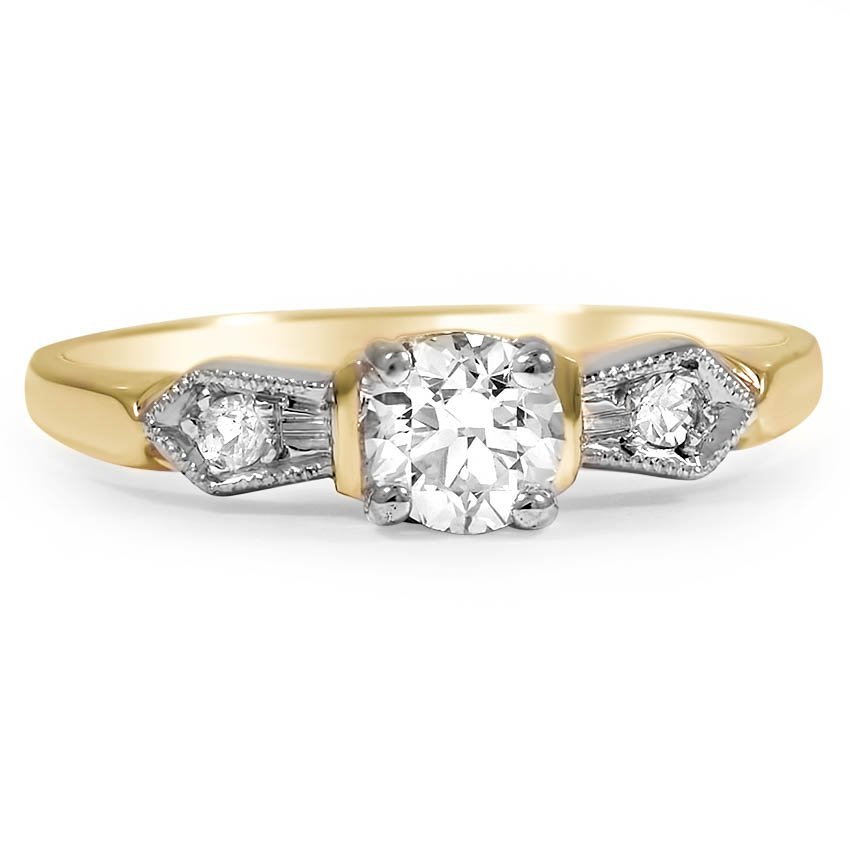 We have had several requests for custom replicas of antique mixed metal rings, and that's no surprise! Mixed metal rings have been around for hundreds of years, and their beauty and style have endured. You may frequently discover vintage rings that feature diamonds or gemstones set in white gold or platinum while the band is a warm, romantic yellow gold. These rings prove that this style has endured, and it will continue to thrive in the future!
Final Thoughts
Do you adore mixed metal rings? What are your favorite metal combinations? Let us know on Facebook, Twitter, or in the comments!