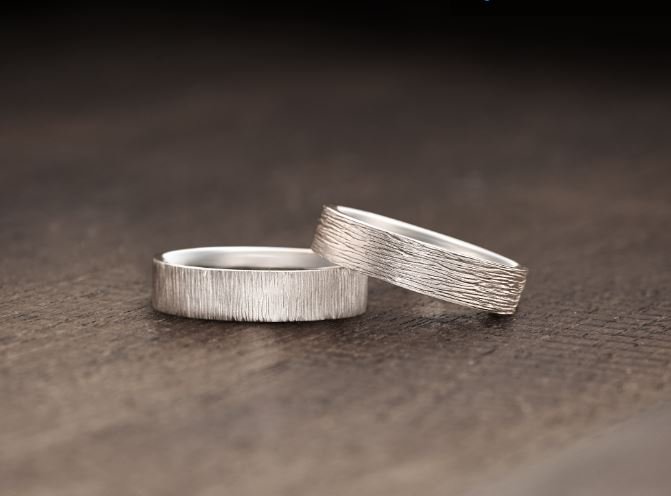 Dating back to the ancient Egyptians, a woman has been given a sparkling gift on the event of her engagement. Today, we give and receive engagement rings as an act of love, and to indicate that someone is soon to be married. With all of the commotion around women's engagement rings, some people may wonder, however, what about the men?
Luckily when it comes to proposals, we are no longer living in ancient Egyptian times. There are countless options to choose from when the time comes to exchange rings with or pop the question to that special guy in your life.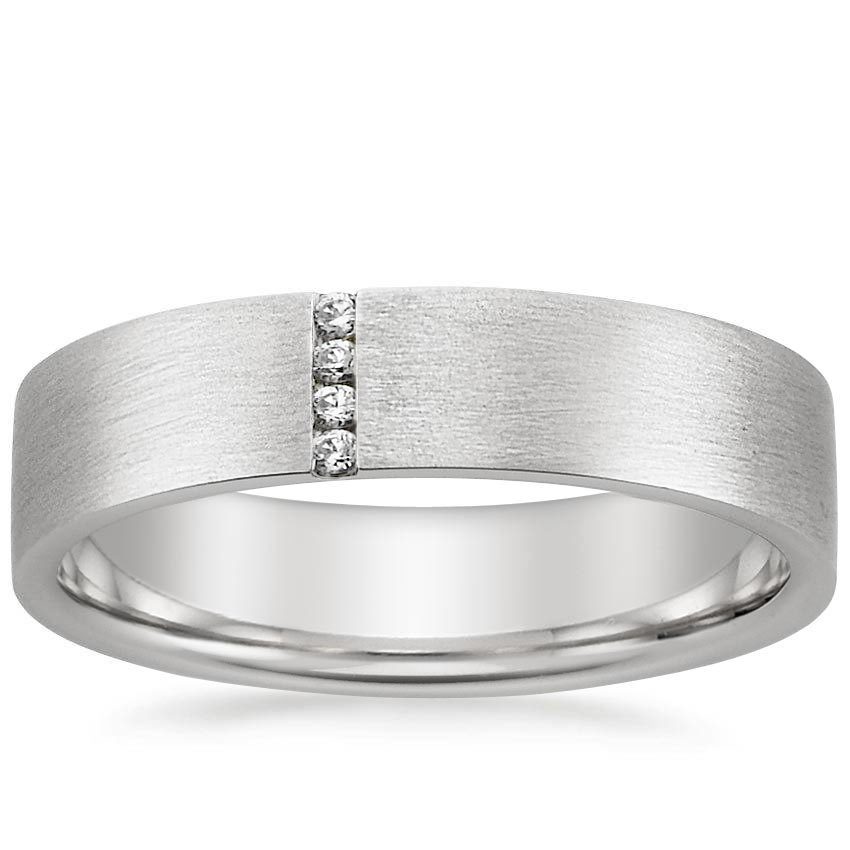 Whether your other half prefers more simple styles or a ring full of personal touches, there's sure to be a men's engagement ring to fit their taste.
Simple Men's Engagement Rings
While women's engagement rings and wedding rings tend to be visibly distinct, men's rings can easily transition from engagement to wedding ring. For men who are unaccustomed to wearing jewelry every day, it is a good idea to look for something simple and unassuming. A Simple ring is perfect for a man with modest, classic tastes, and it can easily become your wedding band as you say your vows. Available in a range of precious metals, these bands are a time-honored choice.
Men's Textured Engagement Rings
Some men love the look of a textured ring, particularly hammered and matte styles. These rings provide stunning visual interest and a contemporary, masculine look. Matte styles are a great choice if he wants something that has a more subtle shine.
Men's Detailed Engagement Rings
For men who pride themselves on their style and want an engagement ring that makes more of a statement, detailed rings are a great option. These rings often feature milgrain, twists, scrollwork, grooves, engravings, and braids. These details can produce a variety of looks, from classic sophistication to modern patterns.
Men's Diamond Engagement Rings
Who says diamonds can't be a guys best friend too? Rings sporting diamonds, as well as other precious gems, make for great choices when it comes to engagement rings for men. Most of the time, gems tend to be set flush with the ring, so that only the face of the diamond can be seen. This produces a subtle sparkle that draws the eye.
Customized Men's Engagement Rings
No one knows your guy better than you do, so if you'd like to incorporate something that he loves, consider custom designing a men's engagement ring. Brilliant Earth's design specialists have created rings that featured sea life, Buddhist symbols, and even a rising sun. These images meant something special to the recipient, making them even more precious.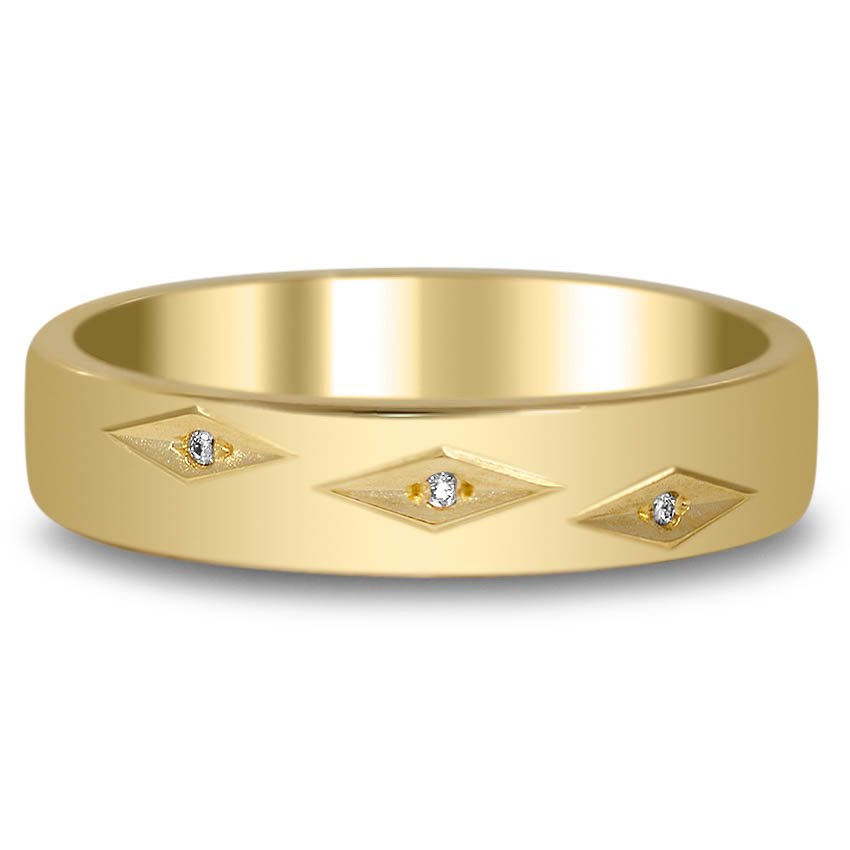 If you have an image of the perfect ring in mind—whether it has is a unique texture, detail, or it simply modifies an existing ring—our custom design experts can help make it a reality! A popular choice is to design your fingerprint into the interior or exterior of the ring, allowing him to carry your distinct mark with him wherever he goes.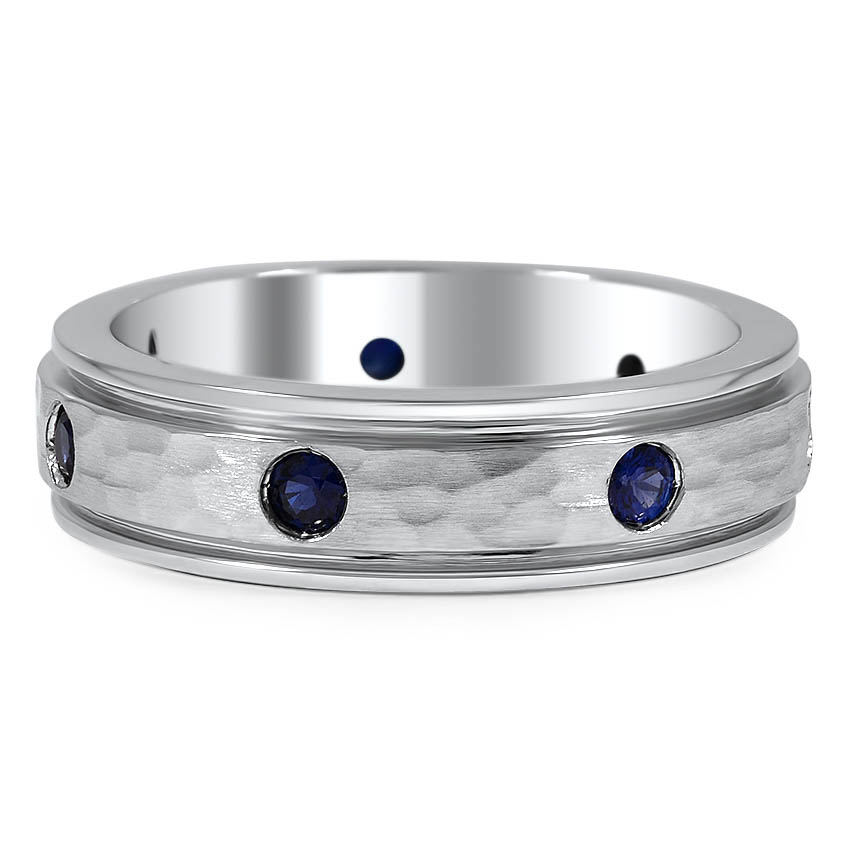 Final Thoughts
Men's engagement rings can be a beautiful way for a man to illustrate his commitment throughout your engagement. Whether it is simple, textured, detailed, or covered in diamonds, there is a ring out there for everyone. Men tend to wear a very limited amount of jewelry throughout their lives, so it's a good idea to ask your fiancé what he wants his ring to look like. If you would like to surprise him with it, listen to your instincts. Simple bands are a safe choice, but choosing a ring that matches his personal sense of style will show how well you know him. Make sure that you never underestimate a man's sentimentality, because many would love to receive a token of your love and affection.
What do you think about men's engagement rings? Let us know on Facebook, Instagram, Twitter, or in the comments below!