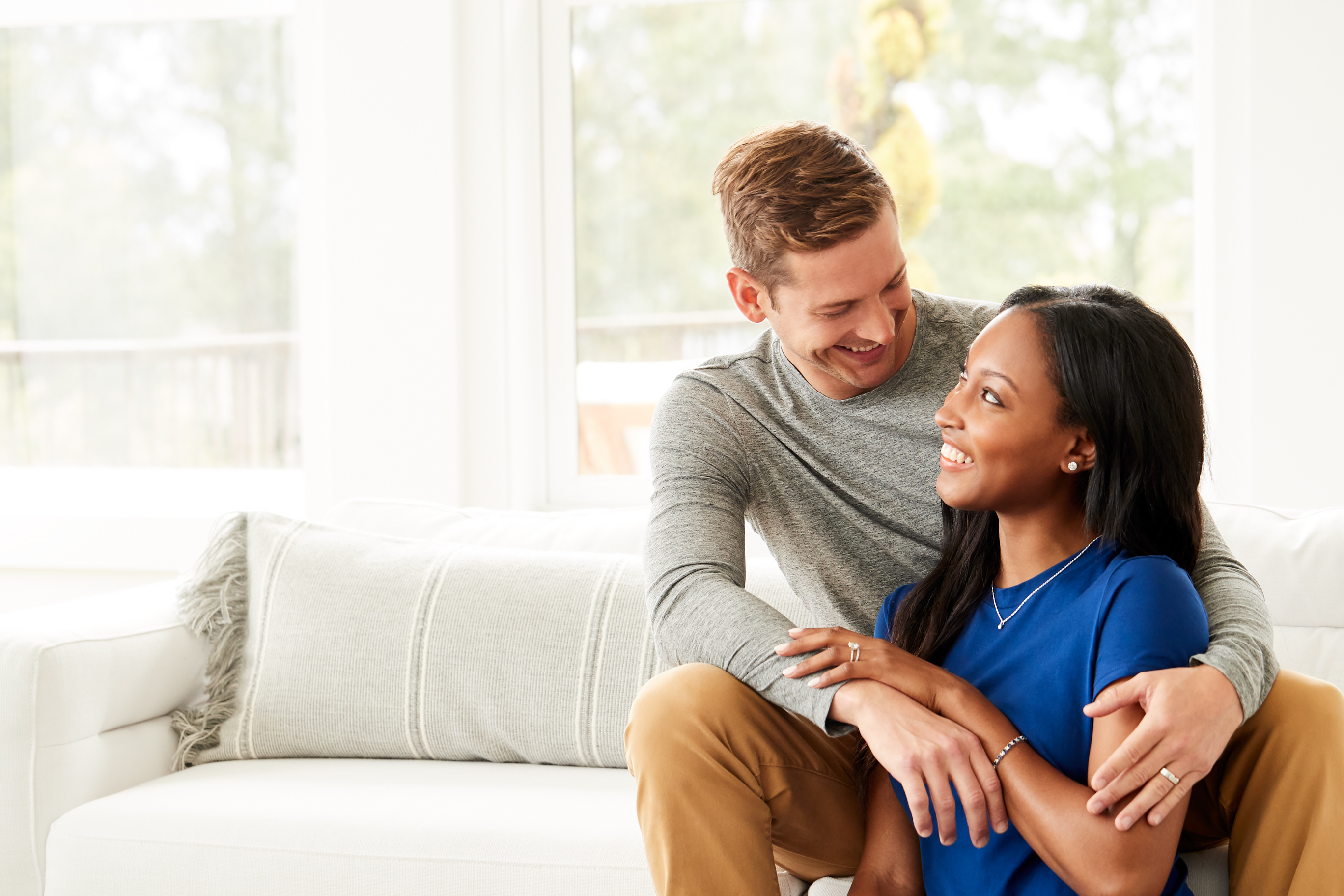 There are countless options for wedding rings these days—for women and men alike. The variety of styles available provides ample opportunity for brides and grooms to express their individuality and taste through their wedding band selection. Many couples see the symbolism of matching wedding bands as a way of honoring their marriage and commitment.
History of Matching Wedding Bands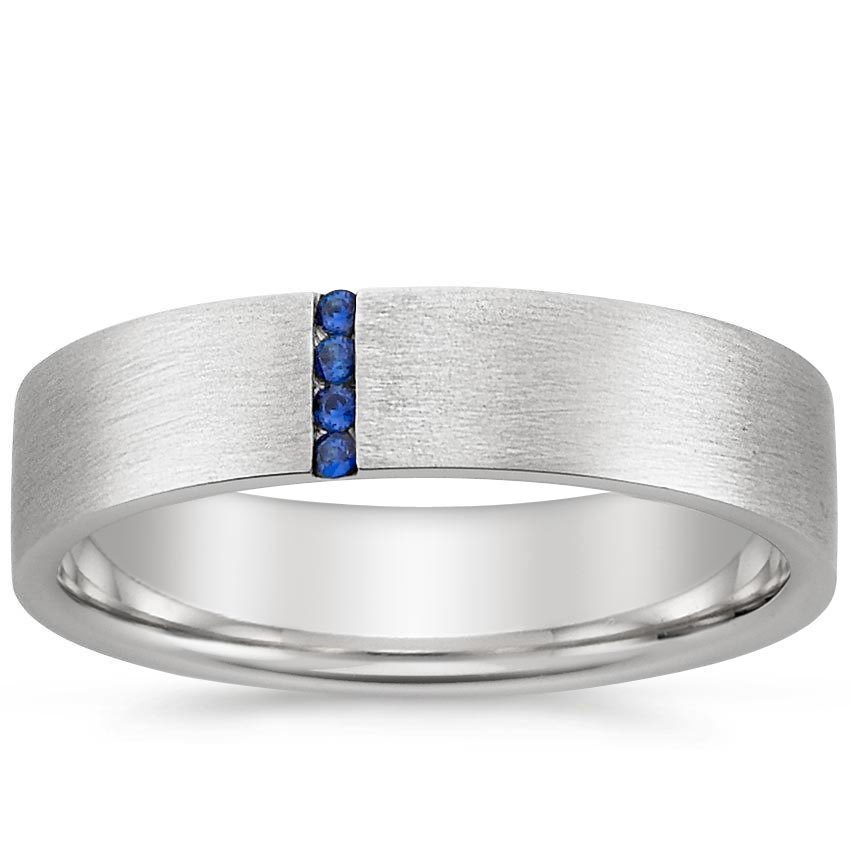 Although wedding rings and jewelry date back to ancient Egypt, it wasn't until World War II that grooms started wearing wedding rings more routinely. Soldiers found that wearing a wedding ring was a nice reminder of the enduring love and commitment back home.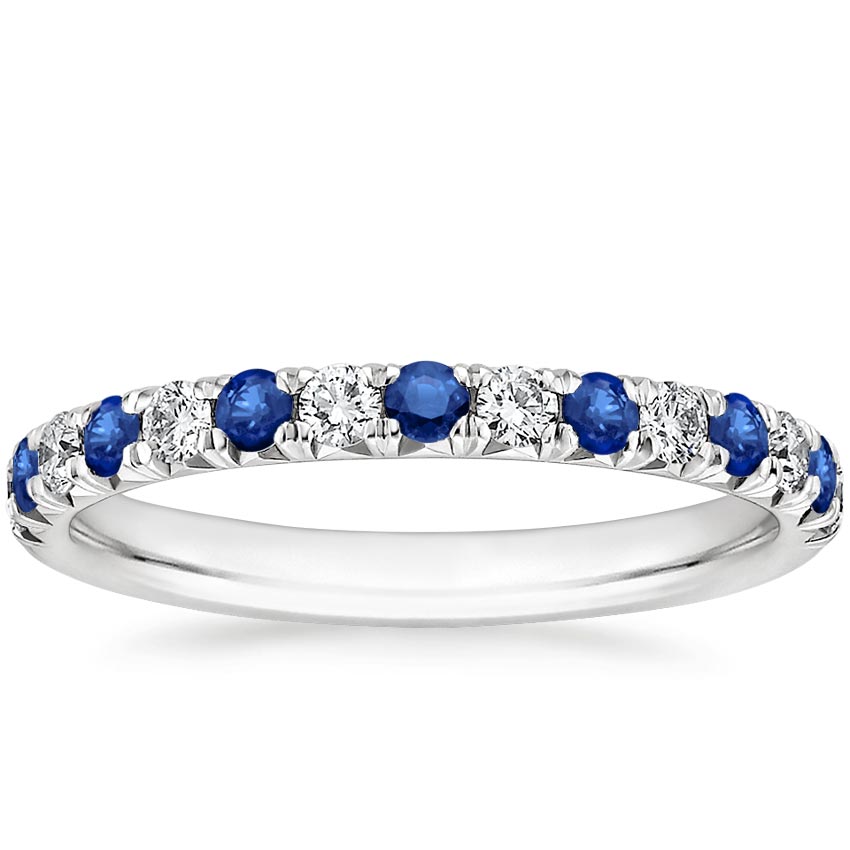 Since then it has become expected that married men will wear a ring. Interestingly, England's Prince William chose not to wear a ring upon marrying Kate Middleton, but it seems that his wife doesn't mind—after all, it's not as if other women don't know he is married.
What are Matching Wedding Bands?
Matching wedding bands are those that a bride and groom select together to align on design, style, and compositional components. Generally, matching wedding bands incorporate some or all of the following:
– The same precious metal: platinum or gold (white, yellow, or rose)
– The same finish: such as high polish, matte, or hammered
– The same motif: such as a Celtic symbol or heart
– The same gemstones or design elements: diamonds or sapphires, milgrain, braiding, and more
Classic Matching Wedding Bands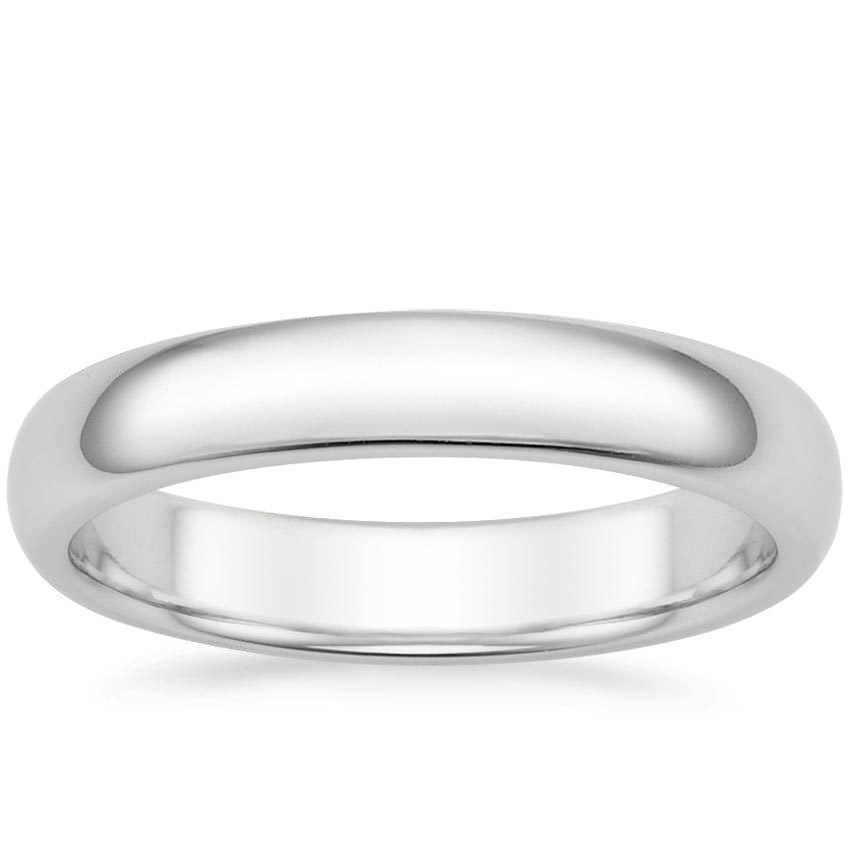 Many couples love the classic elegance of matching wedding bands in plain precious metal, whether platinum or gold (in yellow, white, or rose). Even if you want simple bands, there are still details to agree upon—whether you like a ring that has rounded edges or if you prefer a more contemporary band with straight edges, and if you like the shine of a high-polish finish or prefer a smooth and matte finish.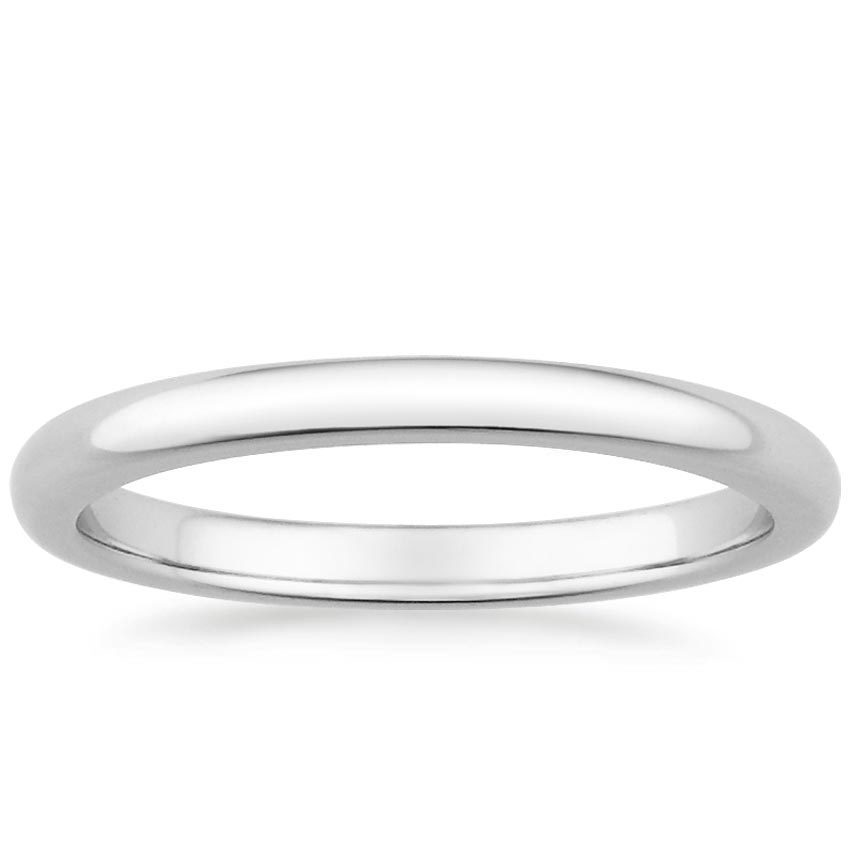 When you pick matching precious metal bands, the groom's ring will generally be a bit wider than the bride's ring to accommodate the difference in hand size.
Detailed Matching Wedding Bands
Just because you want your rings to match does not mean you need to skimp on detailing and style! The details in your matching wedding rings can be as minimal or as elaborate as you want.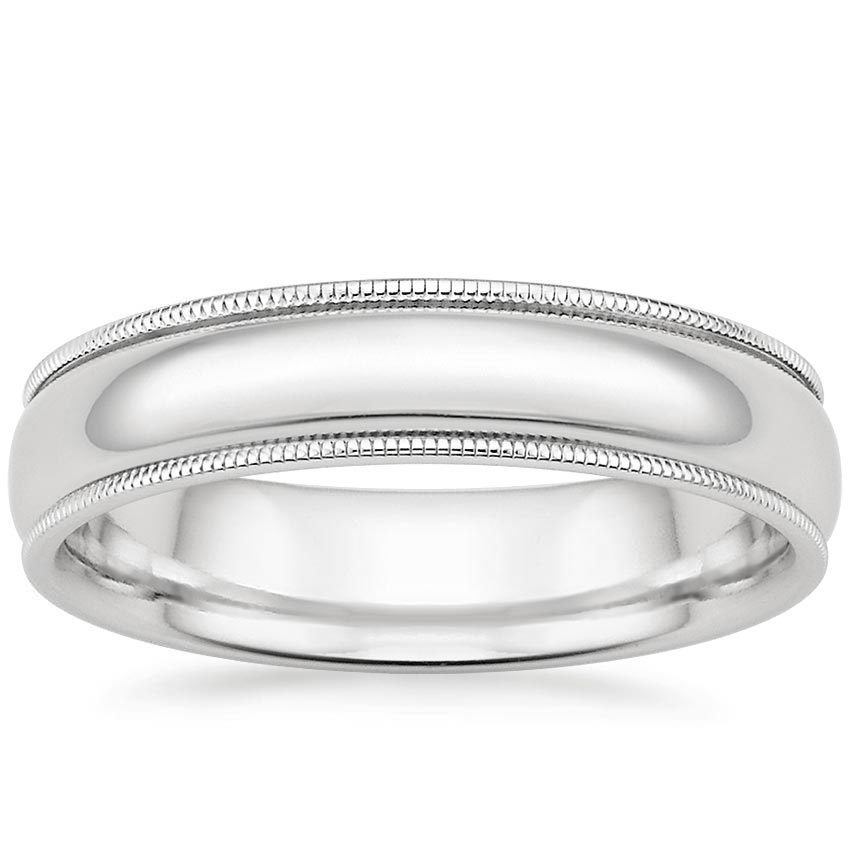 Examples of simple details include a milgrain border or an inlay, a subtle ridge in the precious metal band. A hammered finish can also add texture for a more interesting and unique look.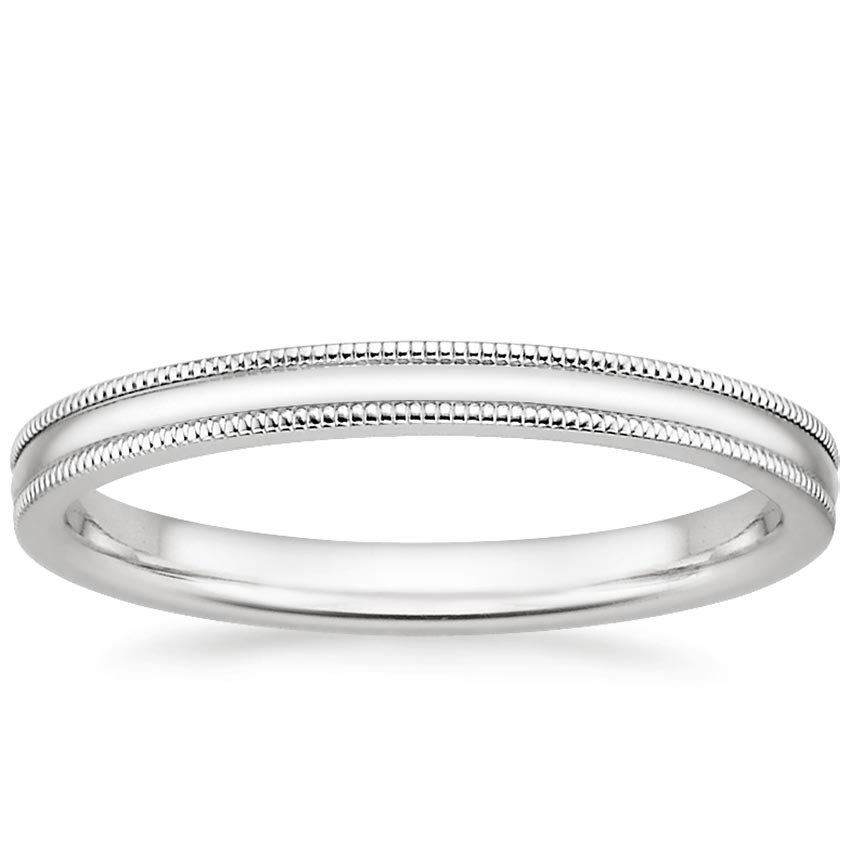 More elaborate details might be an antique scroll design, a braid, or Celtic knots. To really add some brilliance to your matched wedding rings, consider adding diamonds or other gemstones. A very thin vertical row of diamonds or sapphires is a popular option for men who want a band with gemstones.
The Most Romantic Matching Rings
For wedding bands that match in the most personal way, consider engraving either the outside or the inside of the bands with the wedding date, a song lyric, your monogram, or other words of significance to you as a couple. You can have the rings engraved on the inside, to be your little secret, or on the outside for all of the world to see. Another matching element that many couples love is having their fingerprints imprinted on the inside of one another's bands as a special way to personalize their rings.
Coordinating Wedding Bands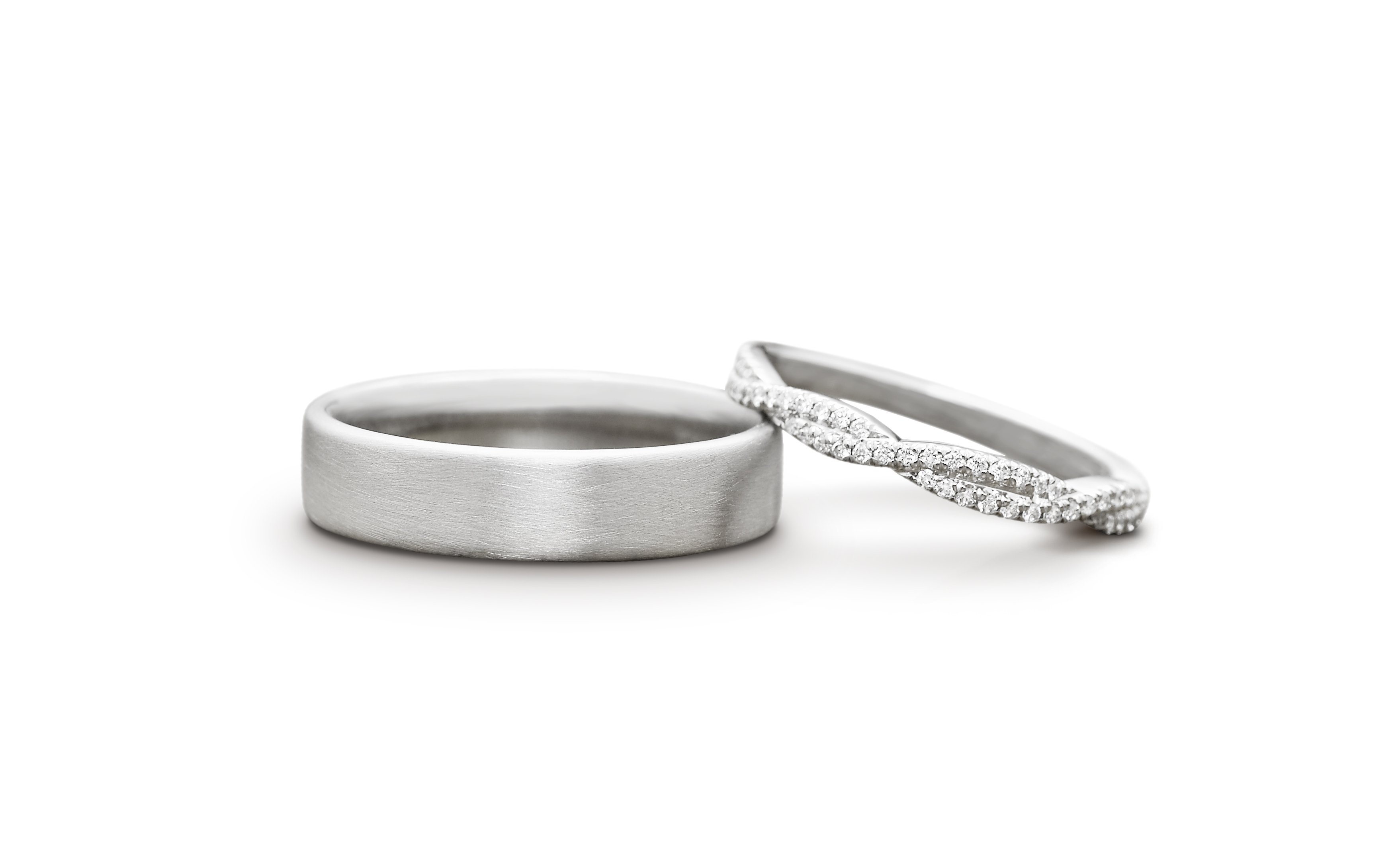 If you like the idea of having a wedding band that is similar to your fiancé's, but don't necessarily want them to completely match, there are many ways to coordinate your wedding bands without matching. You and your fiancé can select one or two design elements to match, such as precious metal choice and finish, but choose some elements that differ to illustrate your individual styles and identities. Here are some unique ways to create coordinating his and hers rings:
– If you love the look of milgrain, his ring could have a subtle milgrain border, while hers features milgrain and exquisite diamond accents.
– If you love diamonds or sapphires, his ring might feature a single gemstone or a small vertical row of gems, while hers features gems all across the band.
– You could choose the same metal in different textures (say, hammered white gold for him, smooth white gold for her) or different metals with the same texture (matte platinum for him, matte rose gold for her).
– Another sweet option is to choose a favorite romantic phrase or saying and have the first half of it engraved on one ring, and the second half engraved on the other. For example, the groom's ring could read "I will love you . . ." while the bride's reads " . . for a thousand years."
Custom Wedding Bands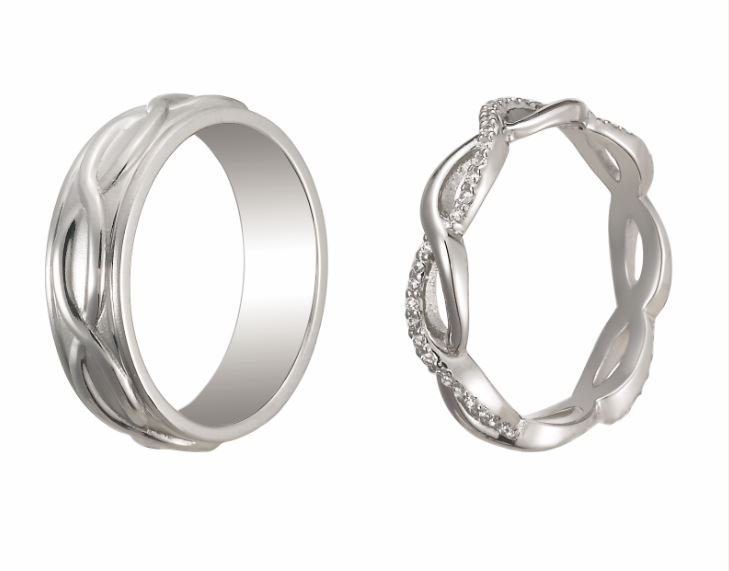 If you crave matching wedding bands that are entirely unique, consider having them custom designed. Our jewelry experts have helped couples design a wide variety of beautiful and personal custom wedding bands, including rings with special designs, rings featuring colored precious gemstones like emeralds and purple sapphires, and nature-inspired rings bearing images of leaves and even sea creatures.
Adding Anniversary Bands
Sometimes a woman feels torn between wanting a wedding band that matches her soon-to-be husband's, and craving a ring with a little more sparkle, like a diamond eternity ring. Keep in mind that you can have it both ways, by choosing a plain precious metal wedding band, then later adding a diamond anniversary band to celebrate a milestone anniversary or another special occasion, like the birth of a child.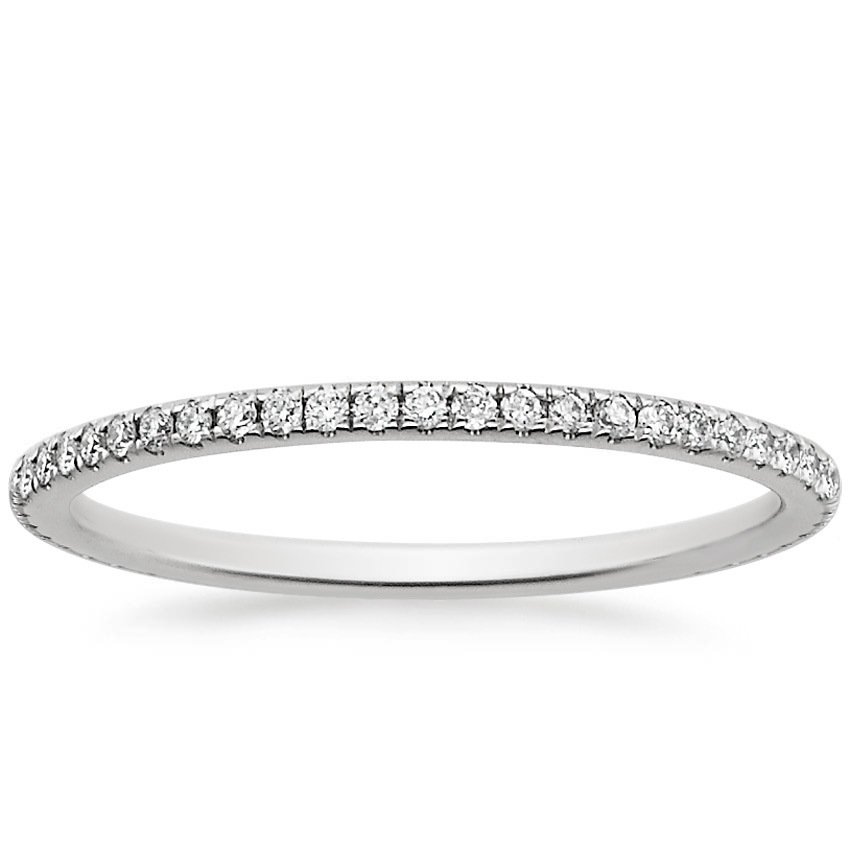 A wedding ring is the most basic and absolute symbol of your commitment to your spouse. Whether you decide to select matching wedding rings, coordinating bands, or completely individual styles, pick what you love—you will wear this ring for as long as you both shall live!
Browse our complete collection of couples rings.
Final Thoughts
What pair of wedding bands to you like best? Let us know in our Instagram, Facebook, Twitter, or in the comments below!