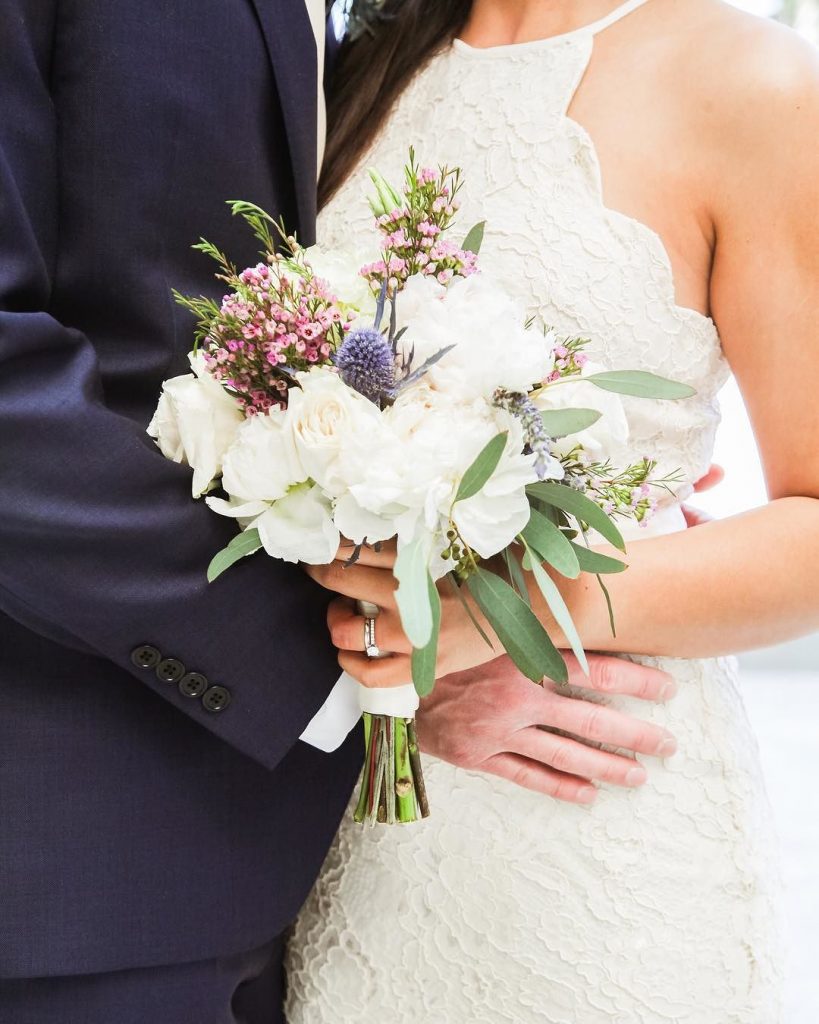 The ring and the dress: two signature elements of a bride-to-be's big day.
From wearing her dream engagement ring to rocking the perfect gown, brides everywhere look to feel their best and wow the crowd with a wedding-day style that's all their own. For brides seeking the perfect pairing, we've curated some of our favorite new wedding dress styles + bridal jewelry combinations!
For the Unique Bride
Brides looking to take the plunge with a twist on traditional should match The Fleur Diamond Ring's distinct diamond halo with a modern v-neck gown such as The Essex (which features one-of-a-kind crépe tie shoulder details.)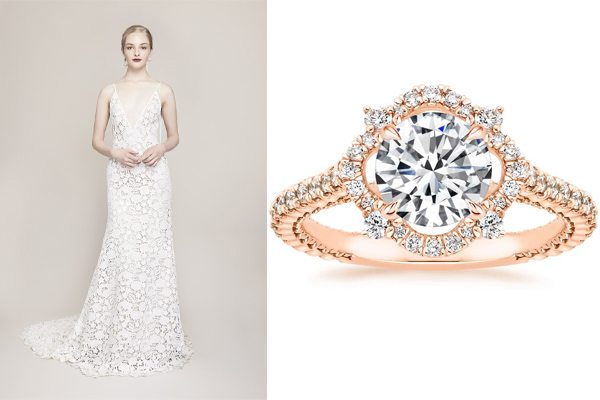 For the Enchanted Bride
Create perfect dress-to-ring synergy by pairing the floral-inspired  Dahlia Diamond Ring with a wedding dress that is elegant and romantic , like The Rosewood (the empress neckline and open back are standout features!)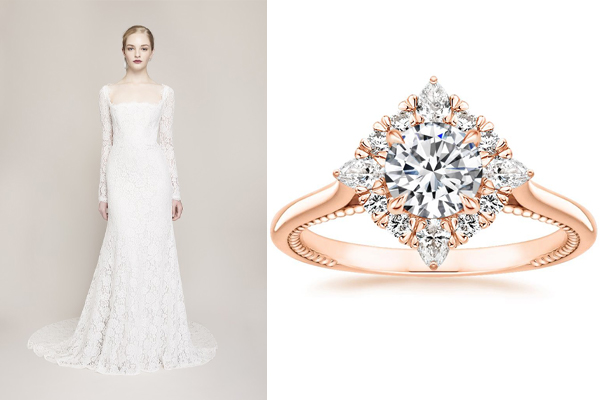 For the Sophisticated Bride
Complement the Aster Diamond Ring's gorgeously intricate and chic design, with a wedding dress style that is simple and modern (not to mention very Meghan Markle-esque!), like The Holbrook.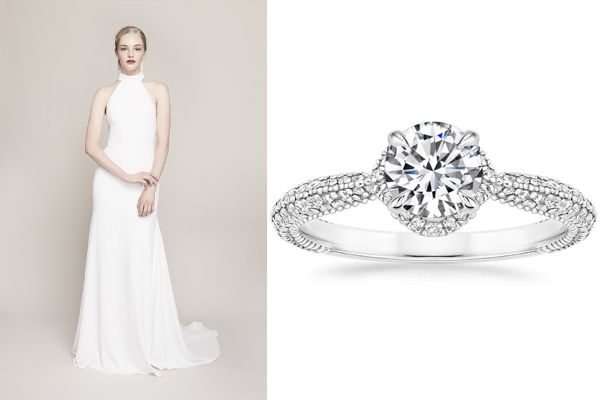 For the Show-Stopping Bride
Brides with a flair for the dramatic should match the Rosemont Diamond Ring's exceptional curves and graceful connection points with an equally daring gown, such as The Pearson (which features an off the shoulder organza flounce.)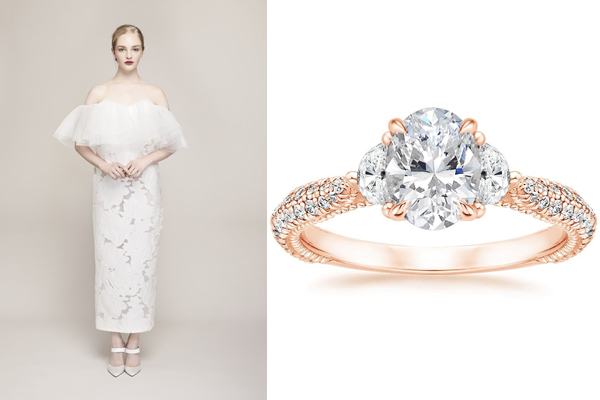 For the Timeless Bride
Own the room with an air of feminine elegance by coupling the delicate ring Primrose Diamond Ring with a silhouette hugging design, as seen in The Newberry.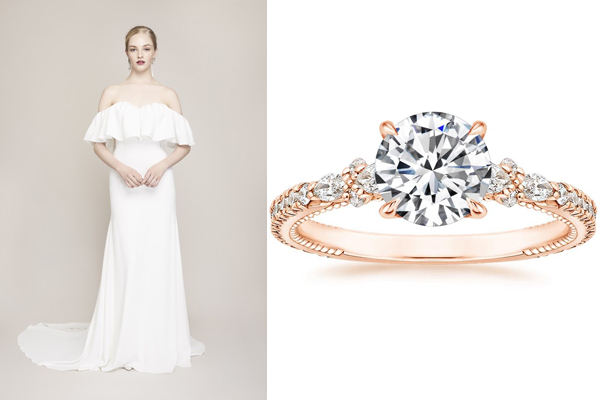 For the Trendy Bride
Pair a trend forward wedding band like the Sadie Eternity Diamond Ring with a dramatic dress such as The Belfast – the modified A-line shape and satin magnolia bow accent make this a sassy style.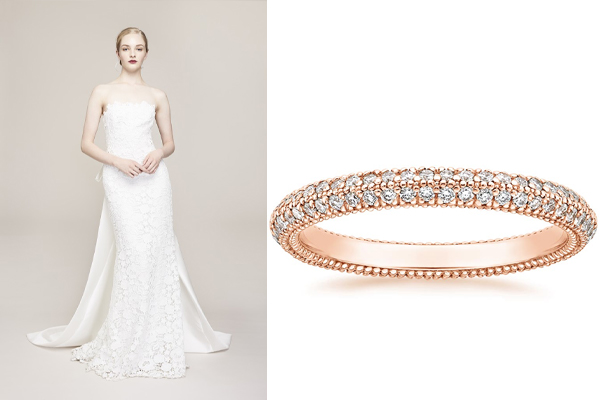 Final Thoughts
Which diamond engagement ring is your favorite? Let us know in the comments below, or on our Instagram, Facebook, or Twitter!