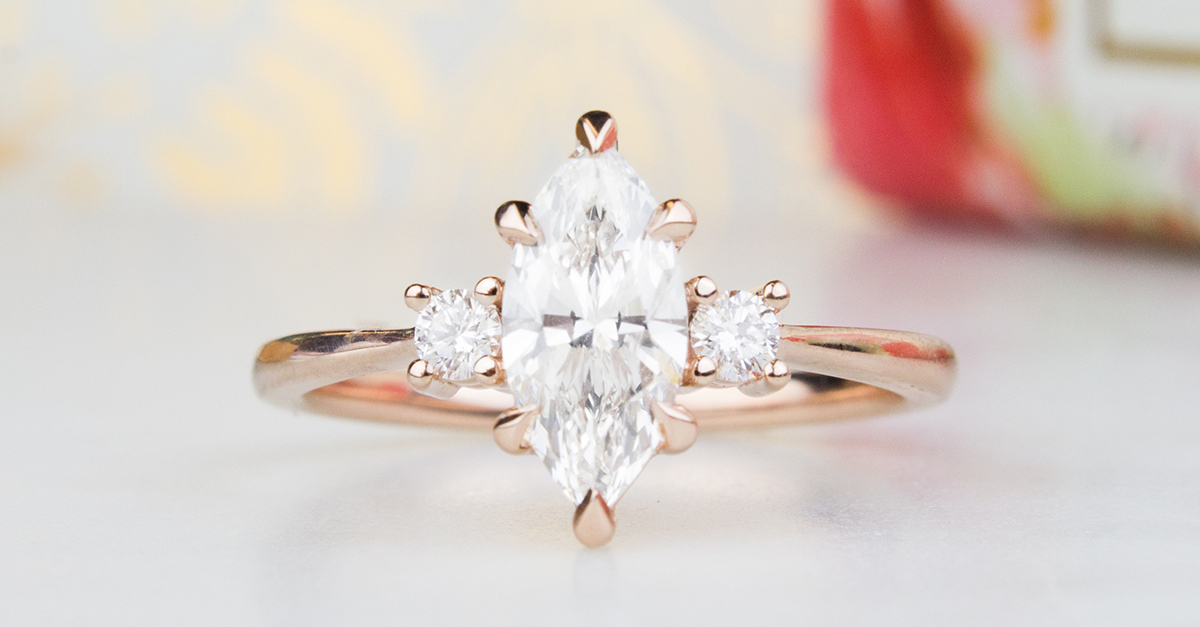 The elongated silhouettes and graceful curves of marquise cut diamonds make them an eye-catching choice for the centerpiece of an engagement ring.
If you are attracted to the elongated shape of an oval cut, but desire something more distinctive, a marquise cut diamond engagement ring might be right for you! Marquise cut diamonds are faceted, allowing them to give off the dazzling sparkle and brilliance offered by an oval diamond, with a striking vintage flair. Their long, narrow shape is not only flattering and elegant, but also a great option for the budget-conscious, as marquise diamonds tend to appear larger than other diamond shapes of the same carat weight. This is because the marquise diamond's extended shape maximizes its surface area, resulting in a larger appearance. While this feminine shape looks striking in nearly any setting, these 10 marquise cut engagement rings are our current favorites:
Sunburst Diamond Ring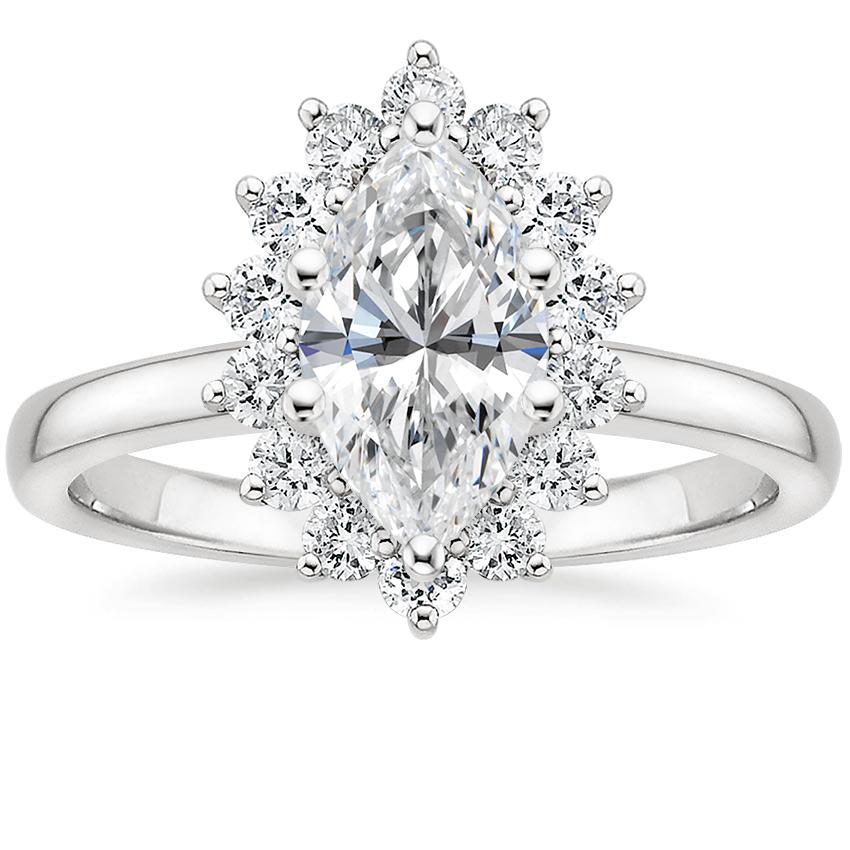 An array of glittering diamonds set in three-prong settings surround the center diamond in this magnificent ring.
Nouveau Diamond Ring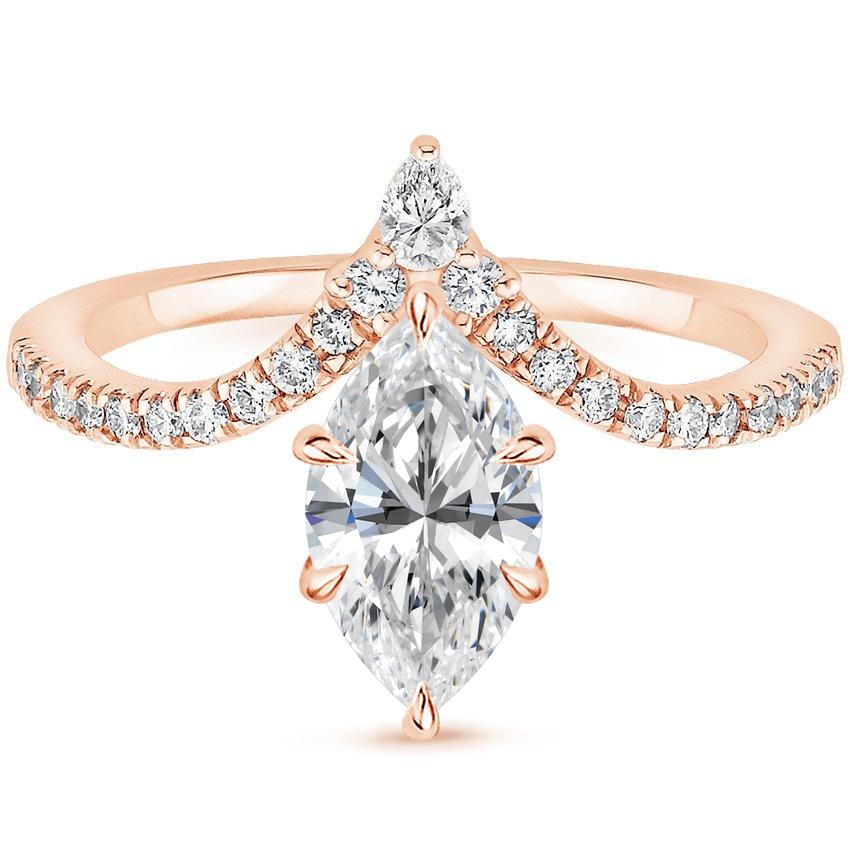 This exquisite ring features shimmering pavé diamonds that form a chevron-shaped band above the center diamond. Claw prongs gracefully support the center diamond beneath the band, creating an artistic look reminiscent of the Art Nouveau era.
Petite Twisted Vine Diamond Ring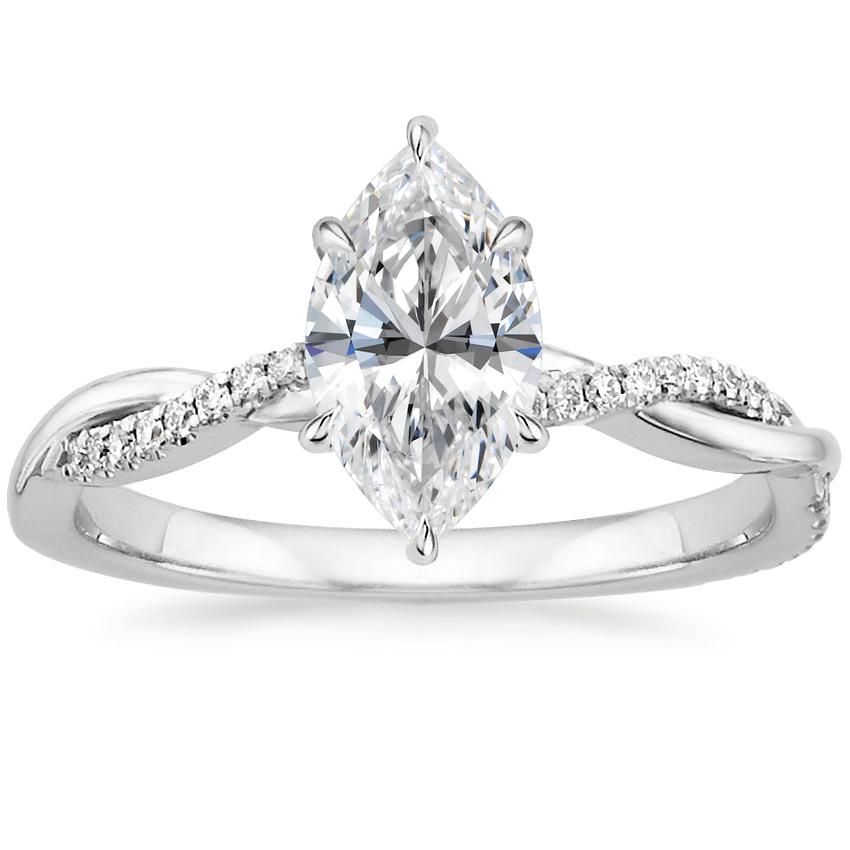 This beautiful ring features a shimmering strand of pavé diamonds entwined with a lustrous ribbon of precious metal.
Zinnia Diamond Ring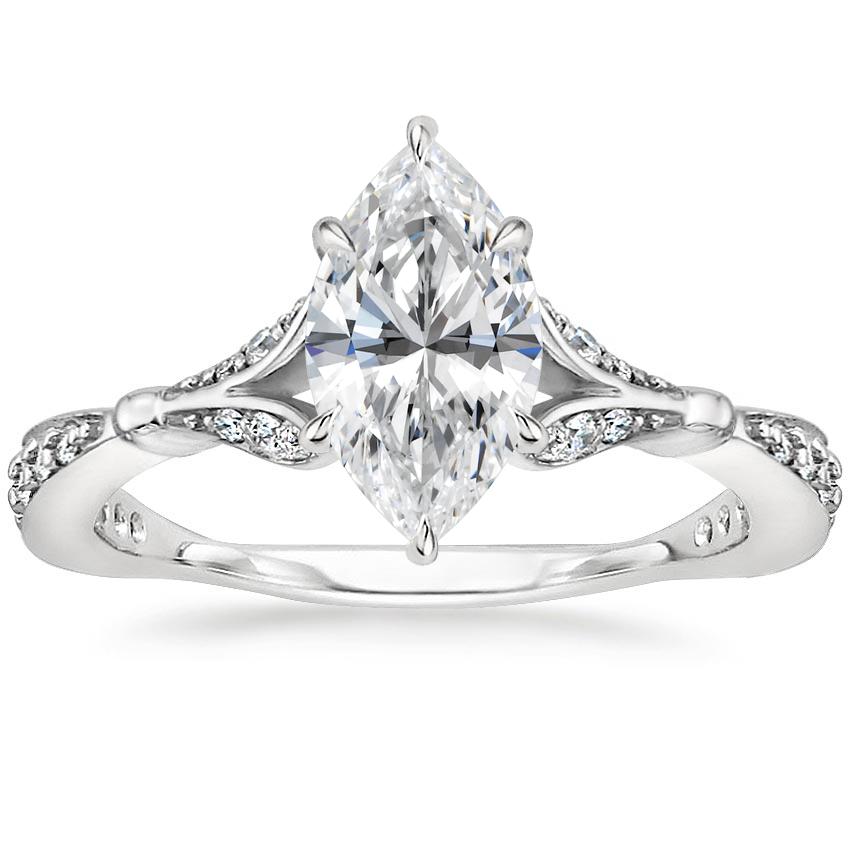 This feminine, nature-inspired ring showcases a dazzling center diamond blooming from within a gallery of shimmering diamond petals.
Additional diamonds sparkle along the band, which delicately tapers for a beautiful and unique look.
Aria Diamond Ring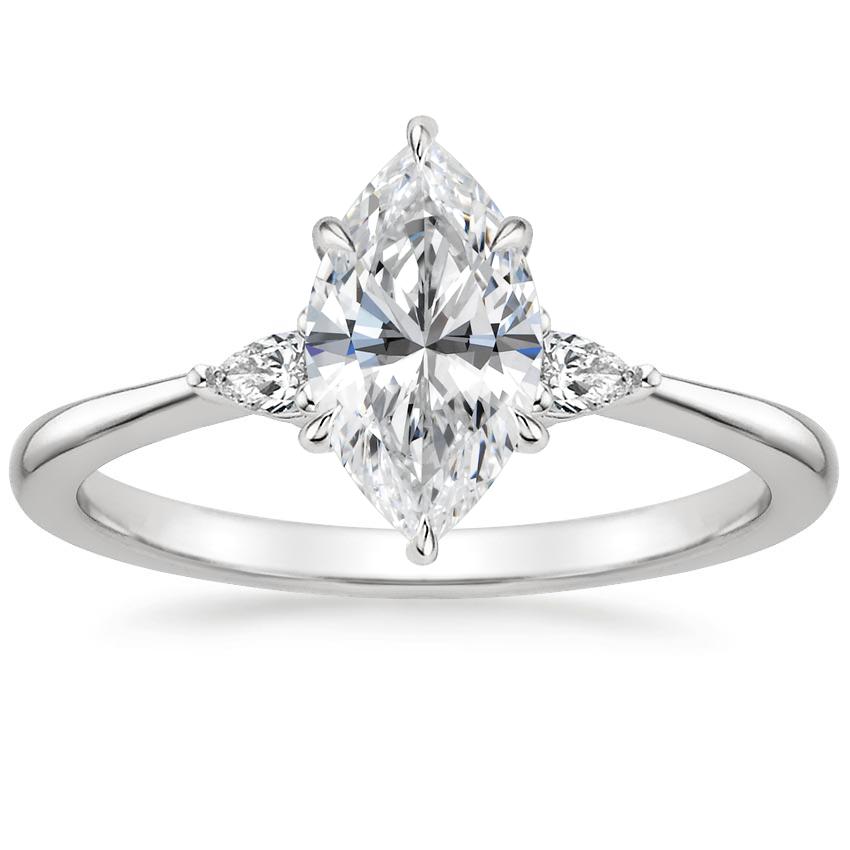 Classic simplicity defines this delicate setting, which features a thin precious metal band that gently tapers towards a pear-shaped diamond accent on each side of the center marquise diamond.
Hudson Ring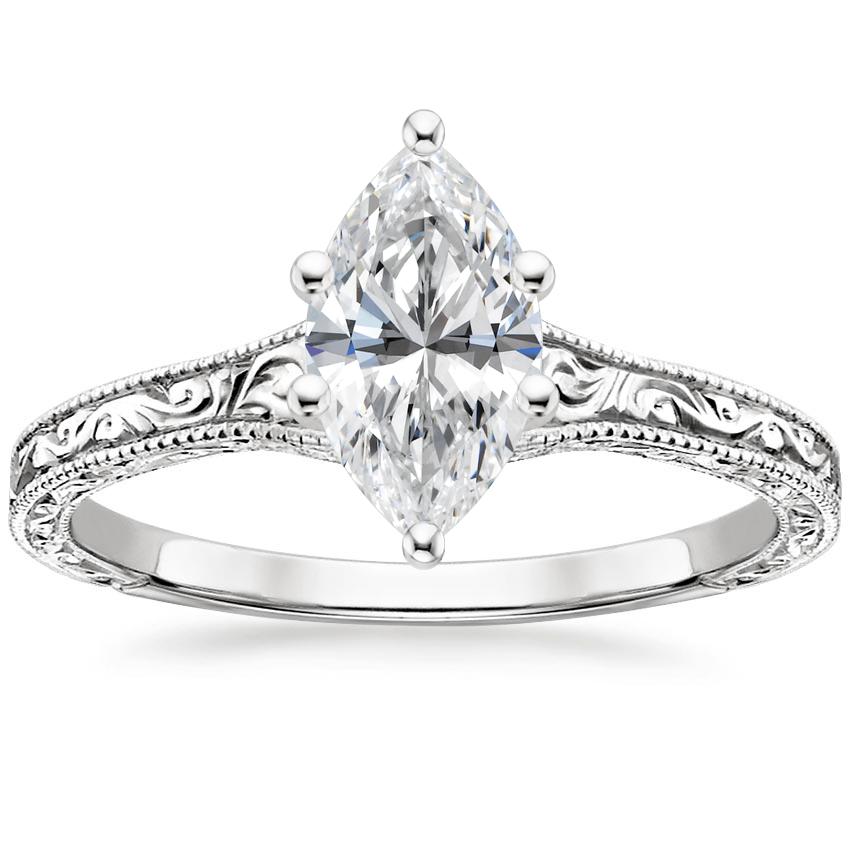 Intricate hand-engraving and subtle borders of milgrain adorn this sensational vintage-inspired ring. The elegant band gently broadens toward the brilliant center diamond, producing a stunning effect.
Selene Diamond Ring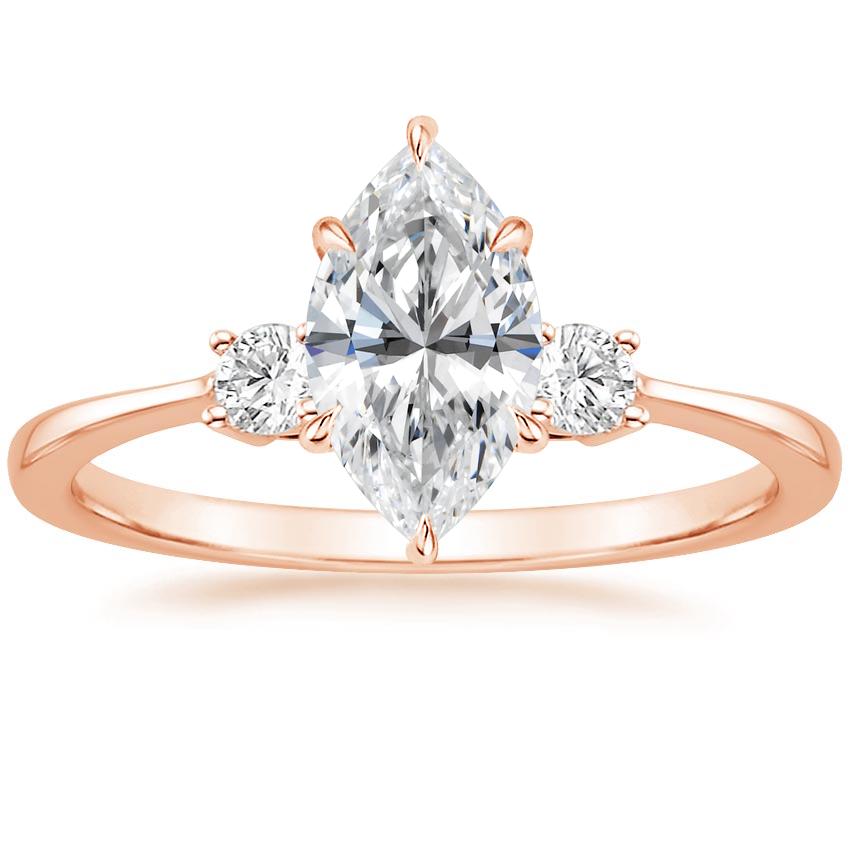 Classic simplicity defines this delicate setting, which features a thin precious metal band that gently tapers towards a diamond accent on each side of the center diamond.
Willow Diamond Ring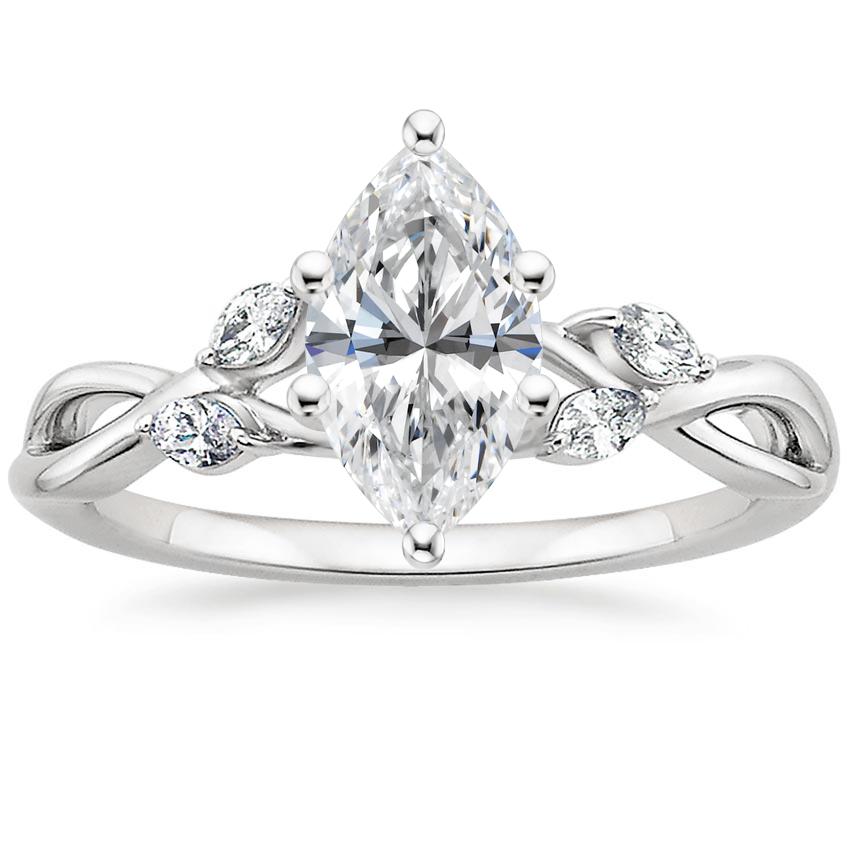 Wispy vines of precious metal entwine toward lustrous marquise diamond buds in this nature-inspired trellis ring.
Petite Shared Prong Diamond Ring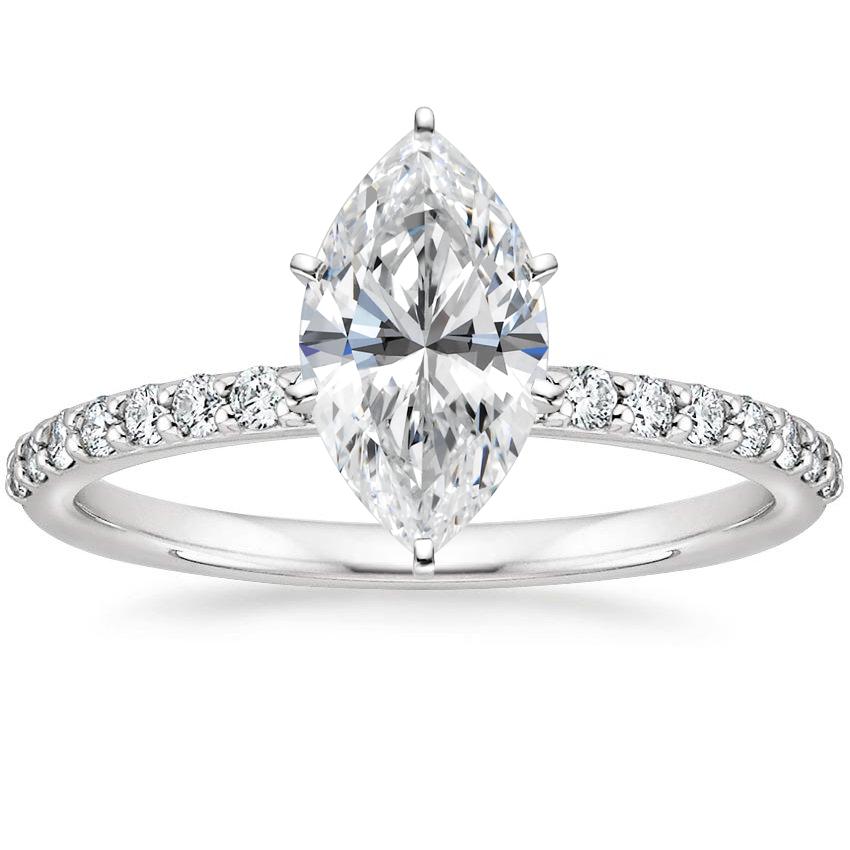 This dainty ring features sheer sparkle that extends halfway around the ring. The center diamond appears to float above the delicate band.
Primrose Diamond Ring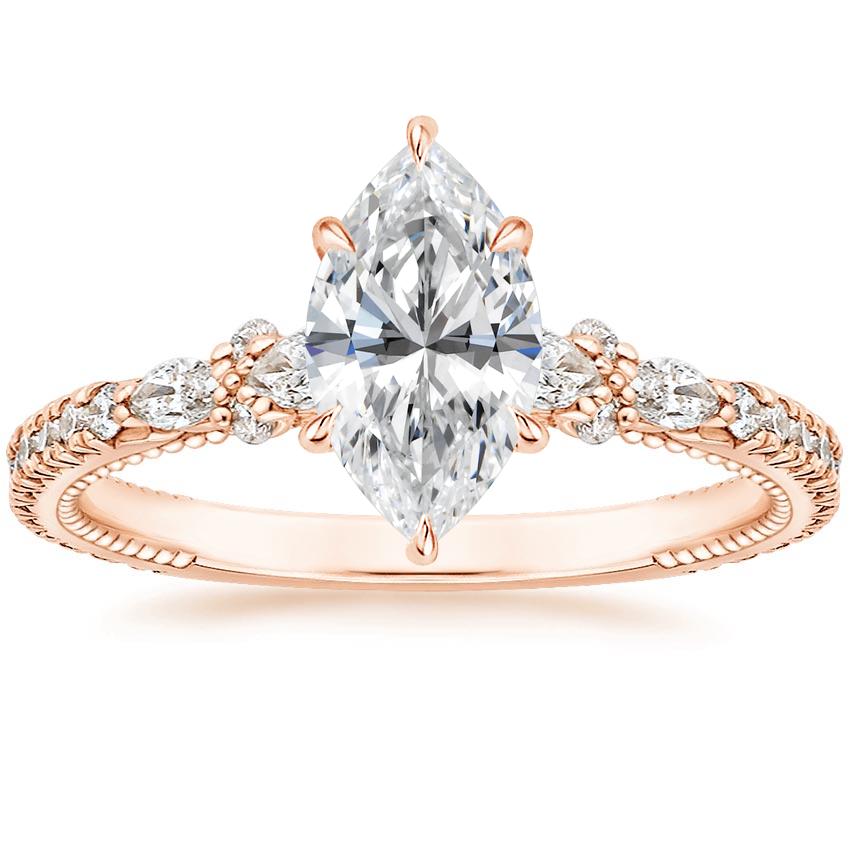 This feminine design features floral clusters that embrace the glistening center diamond. Beaded detailing adds an air of timeless elegance to the band as it dazzles with French pavé diamond accents.
Did You Know?
The origin of the marquise cut dates back to the 18th Century, when King Louis XV of France commissioned a jeweler to design a diamond shape that resembled the graceful curves of his mistress's lips.
Final Thoughts
Which marquise cut engagement ring do you like best? What diamond shape is your favorite? Share with us in the comments below, or on our Instagram, Facebook, or Twitter!