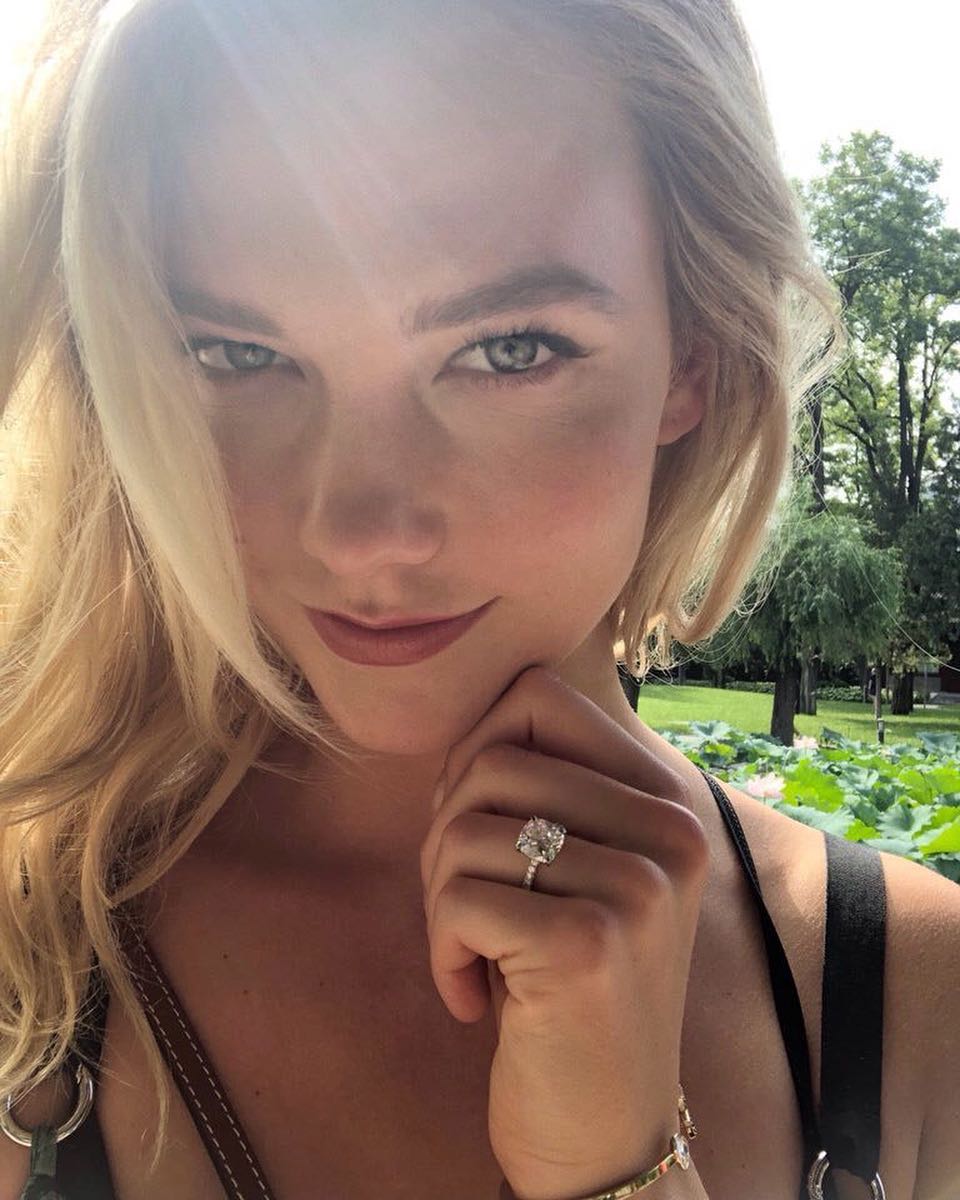 PHOTO: INSTAGRAM @people
Model and entrepreneur Karlie Kloss is sporting a new accessory!
Last week, Karlie announced her engagement to boyfriend, Josh Kushner, via Instagram. Since the announcement, Karlie's shared photos showcasing her gorgeous engagement ring—and we were excited to share our thoughts on all the details!
Town & Country sought out Brilliant Earth for our expert opinion, and we shared that the ring's "center diamond appears to be a cushion cut that weighs between seven and eight carats" and estimated that "the ring costs between $200,000 and $500,000, depending on the quality and characteristics of the center stone."
Kloss's engagement ring is classically beautiful and sophisticated. It showcases a sparkling diamond set on a delicate band embellished with glittering pavé diamonds. Cushion cut diamonds have been sought after for centuries due to their enduring elegance. Especially popular in classic, halo, and antique style settings, a cushion cut center diamond is an elegant choice.
We told TIME, "Kloss's ring falls in line with a consistent trend of particularly fancy cut diamonds set on delicate diamond bands. We've seen this trend in model Hailey Baldwin's engagement ring from Justin Bieber and singer Ariana Grande's from comedian Pete Davidson."
Want to get Karlie's engagement ring look? Discover our favorite lookalike rings below!
Viviana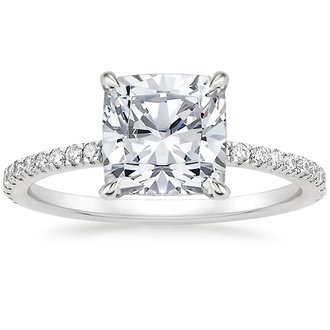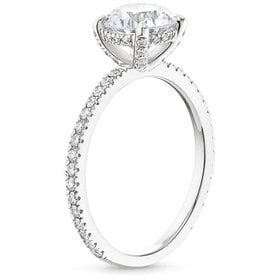 This classic engagement ring features sparkling scalloped pavé diamonds that extend three-fourths of the way around the ring. A diamond adorned gallery and graceful claw prongs embrace the center cushion cut diamond.
Luxe Ballad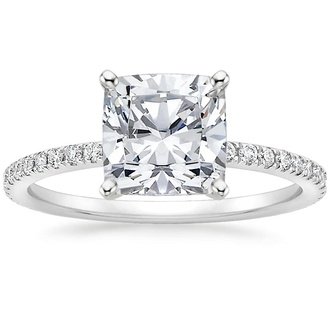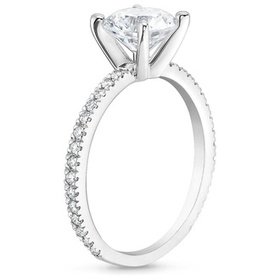 This classic engagement ring features sparkling scalloped pavé diamonds that extend three-fourths of the way around the ring. The center gem appears to float above the delicate band.
Valencia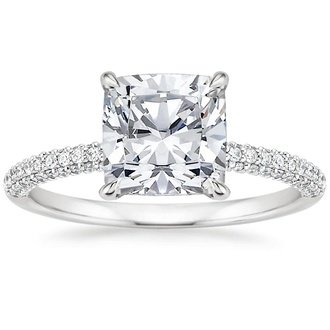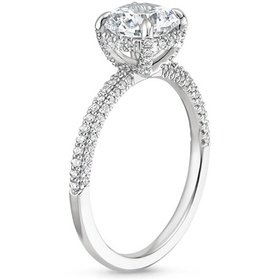 Micro-pavé diamonds shimmer from every angle of this petite domed engagement ring, which features a diamond adorned gallery and graceful claw prongs that embrace the center gem.
Lissome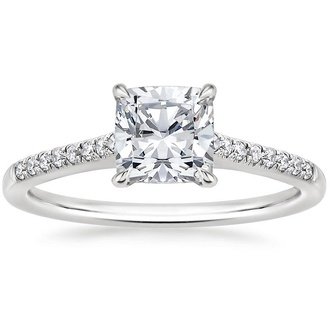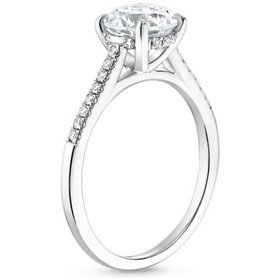 Scalloped pavé diamonds embellish the top of the band and gallery in this classically beautiful engagement ring. The shoulders rise to a cathedral setting and showcase a center gemstone secured by chic claw prongs.
Sienna Diamond Ring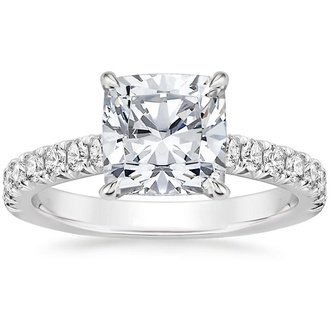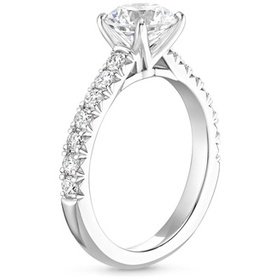 This glamorous ring secures the center gem with elegant claw prongs and features French pavé diamonds, a setting style that allows light to reach the diamonds from multiple angles and enhances their sparkle.
Demi Diamond Ring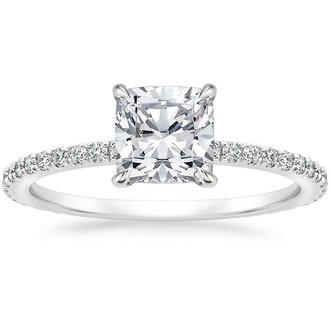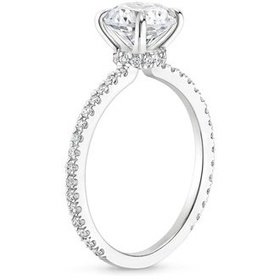 This elegant engagement ring features a glittering hidden halo of diamonds that wraps around the center gem. A petite band complements the gallery for an elegant, chic look.
Final Thoughts
Do you love the look of cushion cut diamonds? Which celebrity engagement ring is your favorite? Let us know in the comments below, or on our Instagram, Facebook, or Twitter!