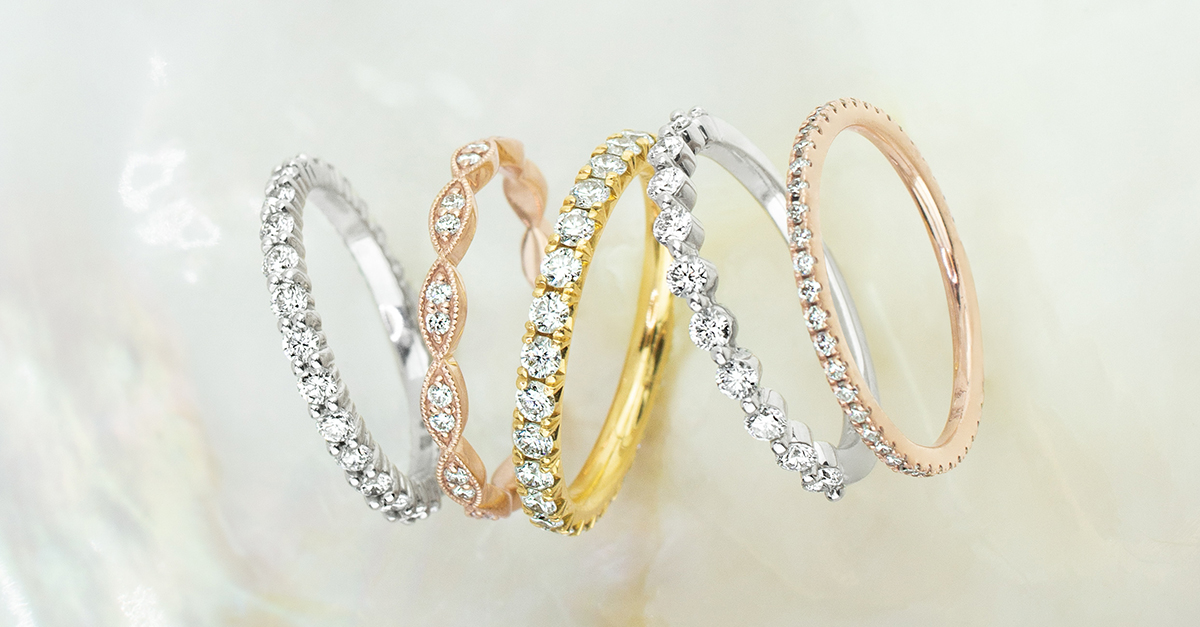 Promise rings make for a beautiful symbol of love and commitment. Many couples choose promise ring styles featuring gemstones, engravings, or diamond accents.
What a couple chooses for their promise ring or rings to represent is highly personal. Exchanging promise rings can signify a variety of things depending on what the couple chooses. Often, a promise ring symbolizes a promise to one day become engaged.
How to choose a promise ring:
Choose a Precious Metal
The most common choices for ring metals are platinum, white gold, yellow gold, and rose gold. Platinum and white gold look very similar and are the most popular choices. Platinum is more durable and is hypoallergenic, while white gold has a similar silvery white appearance and is more affordable. To get a sense of what type of precious metal your partner would prefer, pay attention to the jewelry they currently wear. If most of their jewelry is white gold or silver, they will likely prefer a platinum or white gold promise ring.
Select a Style
Does your partner prefer a minimalist and understated look or do they enjoy a bit of glamour and distinction? If you're unsure, take a look at the types of clothing and accessories they tend to wear most often. This should give you some clues as to whether they'd prefer a ring that's classic, modern, nature-inspired, glamorous, or some combination of those.
Add a Personal Touch
Adding a small personal element into your significant other's promise ring can mean a lot. Try to incorporate aesthetic elements that are rich with sentimental significance for you as a couple but might not be obvious to anyone else. If your first date was a walk through a park or a hike, choosing a nature inspired promise ring could be a great way to add an individualized touch. Other simple ways to personalize your promise ring could include choosing your or your partner's birthstone as the featured gemstone, or engraving a meaningful phrase or date.
Find Ring Size
Figuring out the size of the promise ring you select depends on which finger your partner will be wearing the ring on. Traditionally, promise rings are worn on the ring finger of the left hand and are eventually replaced by an engagement ring. However, many people choose to wear their promise rings on the ring figure of their right hand or on a different finger entirely. Make sure to measure ring size accordingly! Brilliant Earth is happy to assist you in determining the correct ring size. You can also learn how to find your ring size using our ring size guide.
Our Favorite Promise Rings
Petite Twisted Vine Diamond Ring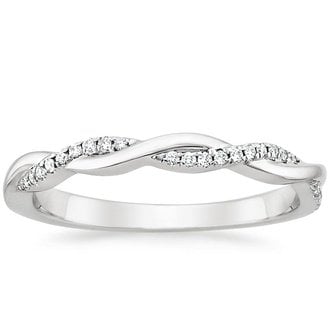 Ribbons of pavé-set diamonds and high polished precious metal appear gracefully woven together in this nature-inspired design.
Darby Diamond Ring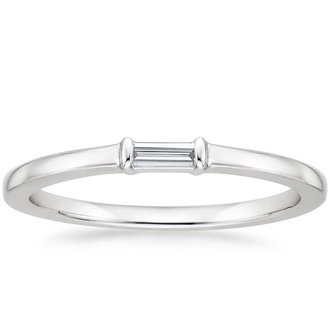 Both chic and sophisticated, this band features a baguette diamond set within bars of lustrous precious metal for a refined geometric design.
Morganite Selene Diamond Ring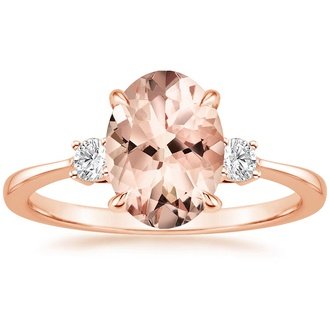 This delicate setting features a stunning morganite with a glistening diamond accent on each side. A gently tapering thin precious metal band creates a classic and elegant look.
Flair Diamond Ring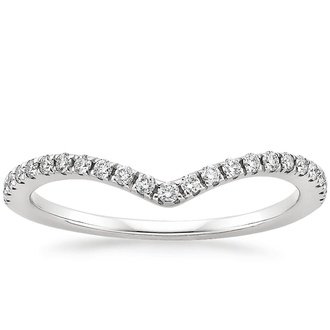 Shimmering scalloped pavé diamonds flow halfway down this band, creating a subtly curved chevron shape.
Aquamarine Waverly Diamond Ring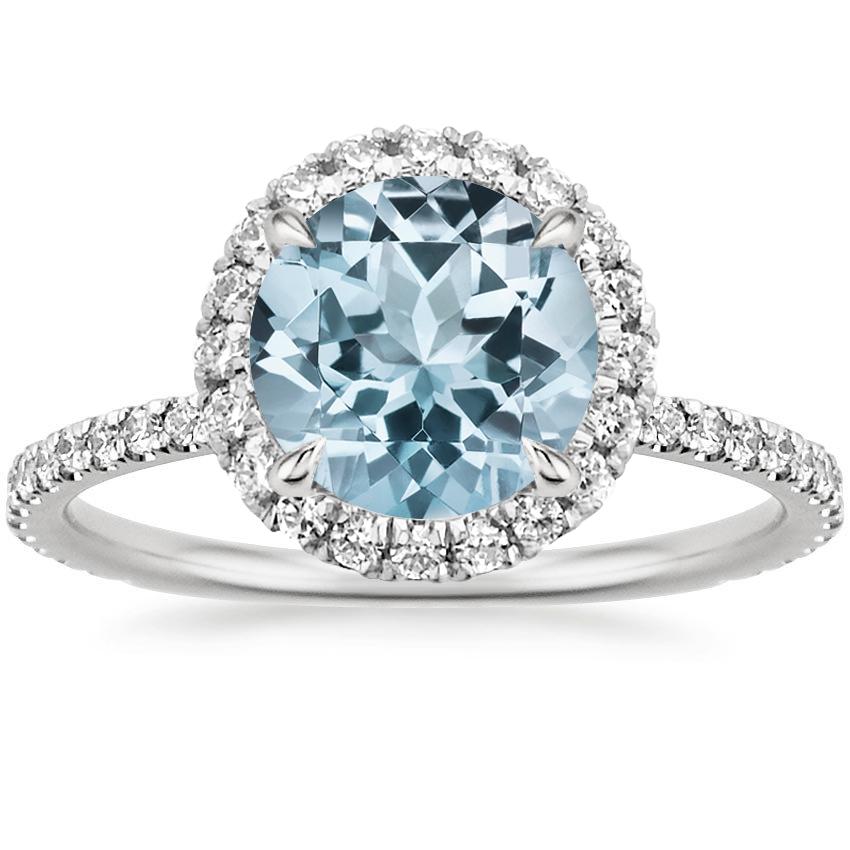 This sparkling halo setting features beautiful scalloped pavé diamonds that encircle the center gem and adorn the band. A diamond-encrusted gallery makes this ring truly spectacular.
Wren Diamond Ring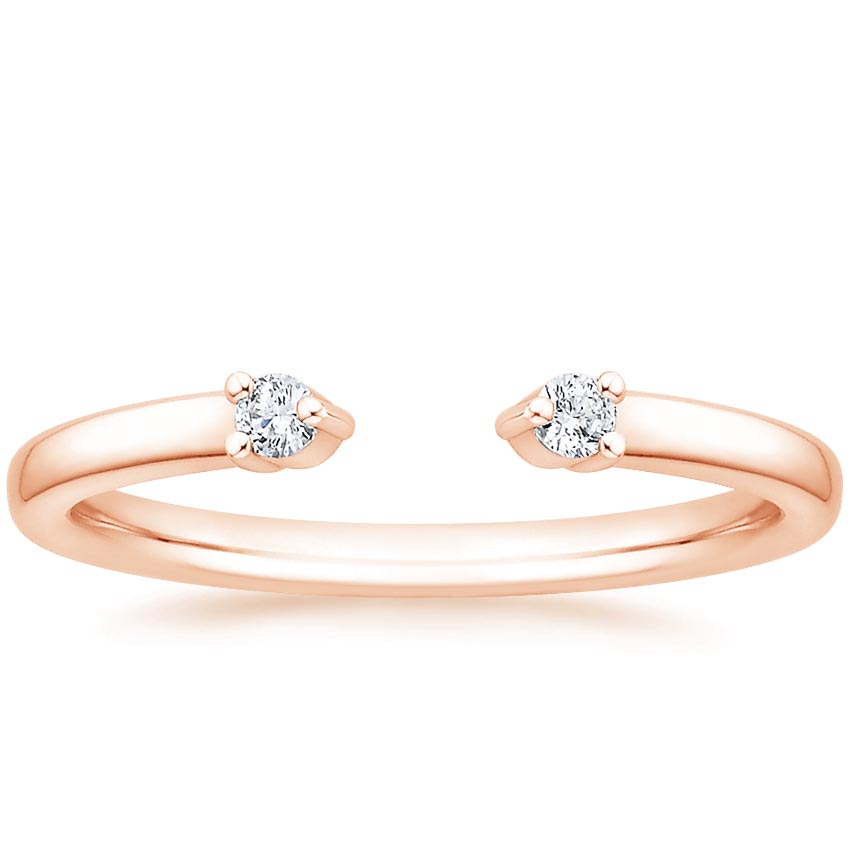 Two prong-set diamonds rest at the ends of a smooth metal band for a chic and understated look.
Versailles Diamond Ring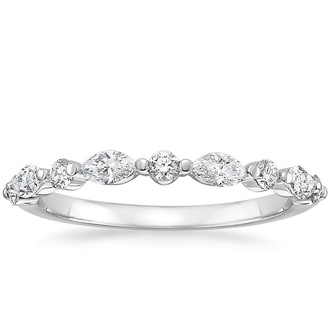 Alternating round and marquise diamonds create an alluring pattern across the top of this chic and distinctive ring.
Final Thoughts
Which promise ring design would you like most? Let us know in the comments below or on our Instagram, Twitter, or Facebook!