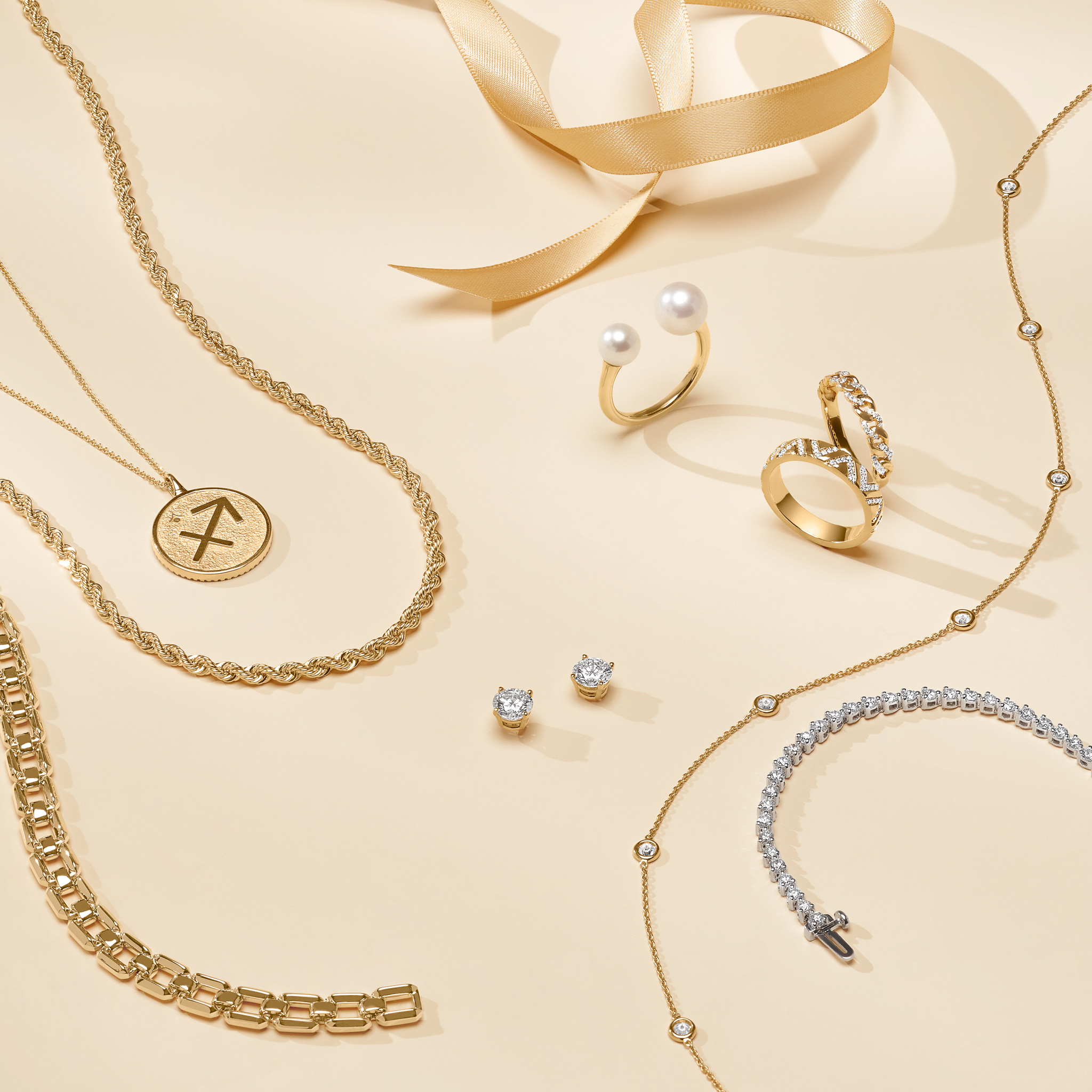 It's that time of the year again, the holiday season is fast approaching!
When it comes to crowd-pleasing gifts, you can't go wrong with fine jewelry. What could be more festive than gifts of lustrous silver or gold? From classic diamond pieces that will never go out of style to personal gifts from the heart like personalized birthstone or engravable jewelry, explore our recommendations for the best gifts for everyone on your list.
Jewelry Gift Ideas for Her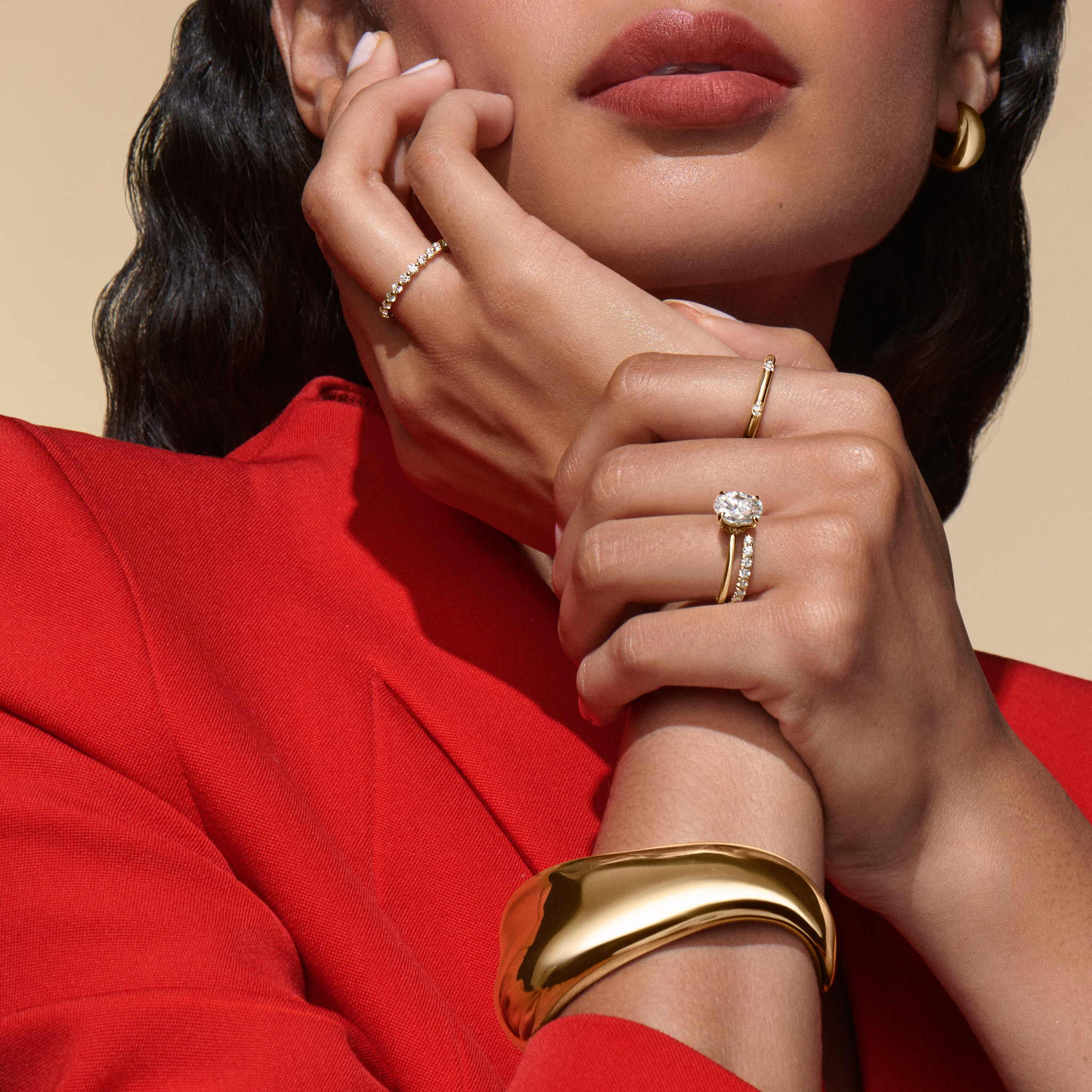 The special someone in your life deserves the world, but we're sure she'll take diamonds as the next best thing. Whether you're shopping for your best friend, sister, girlfriend or wife, these jewelry picks are standout fine jewelry gifts she will never forget.
Round Diamond Stud Earrings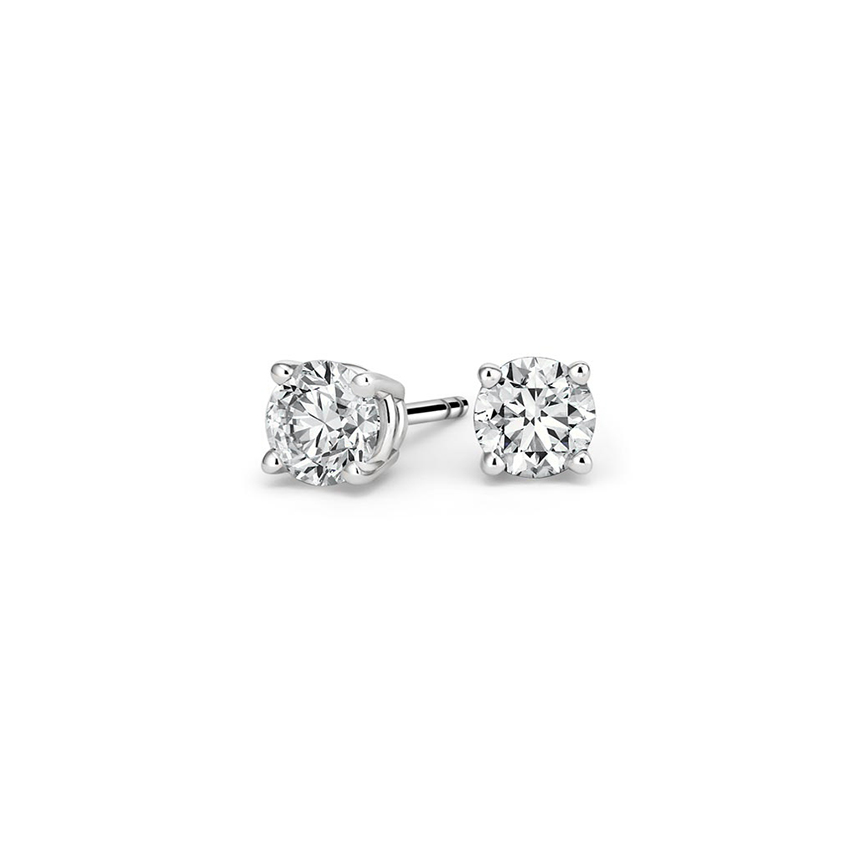 You simply can't go wrong with classic diamond studs! These beautiful earrings feature a matched pair of round brilliant diamonds secured in classic basket settings with push back posts.
Petite Diamond Tennis Necklace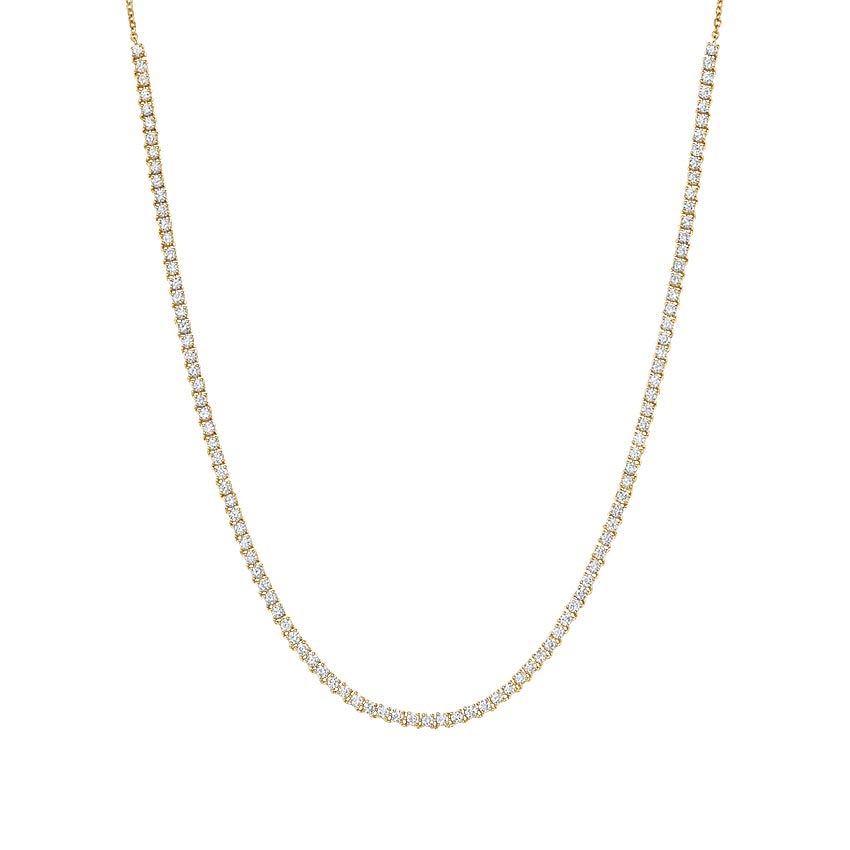 This petite diamond tennis necklace features shining round diamonds that wrap half of the way around while a chain completes the loop, creating a glamorous yet understated look.
Ballad Sapphire and Swiss Blue Topaz Eternity Ring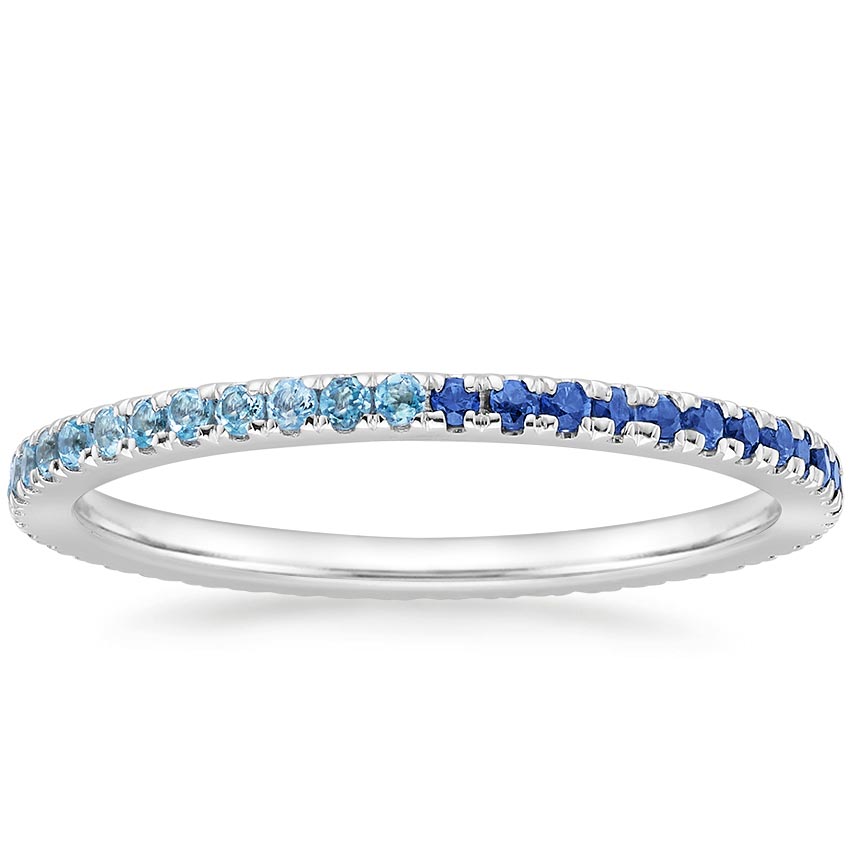 This petite gemstone ring features scalloped pavé sapphires that wrap half of the way around the band while Swiss Blue topaz elegantly completes the second.
Athena Premium Akoya Cultured Pearl Bracelet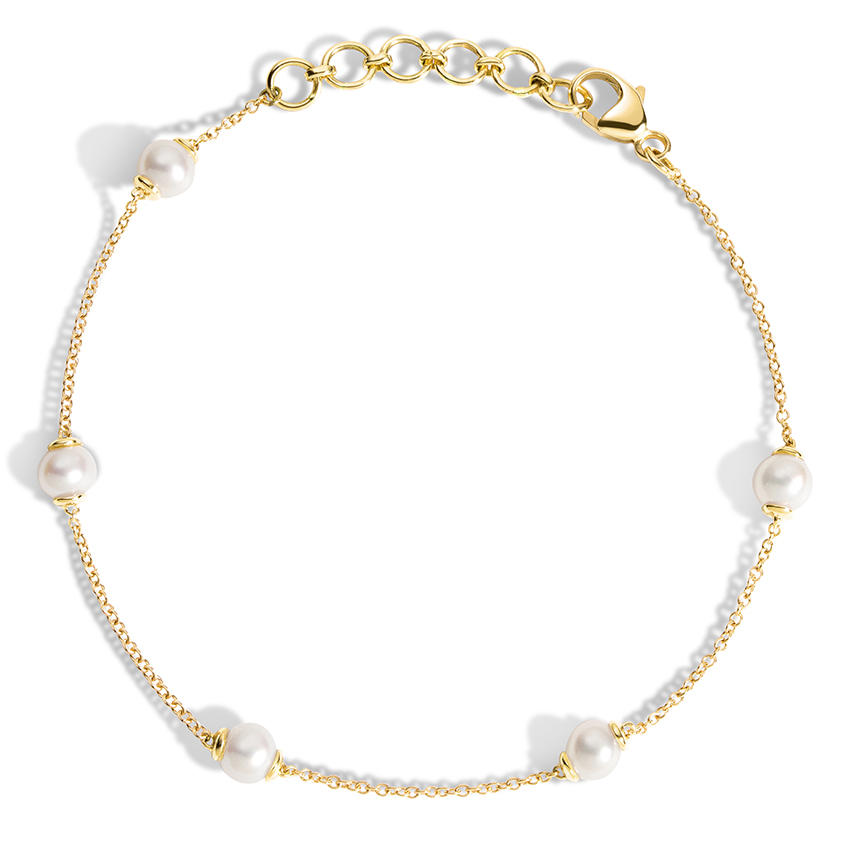 This lovely bracelet features five Akoya pearls placed evenly across a lustrous cable chain with several sizing stations for increased comfortability. Breathtaking in hues of white and gold, this bracelet is sure to delight.
Petite Vera Diamond Ring
Perfect on its own or paired with other rings in a chic stack, this trendy diamond-accented link chain ring is a fabulously unique fashion statement.
Jewelry Gift Ideas for Him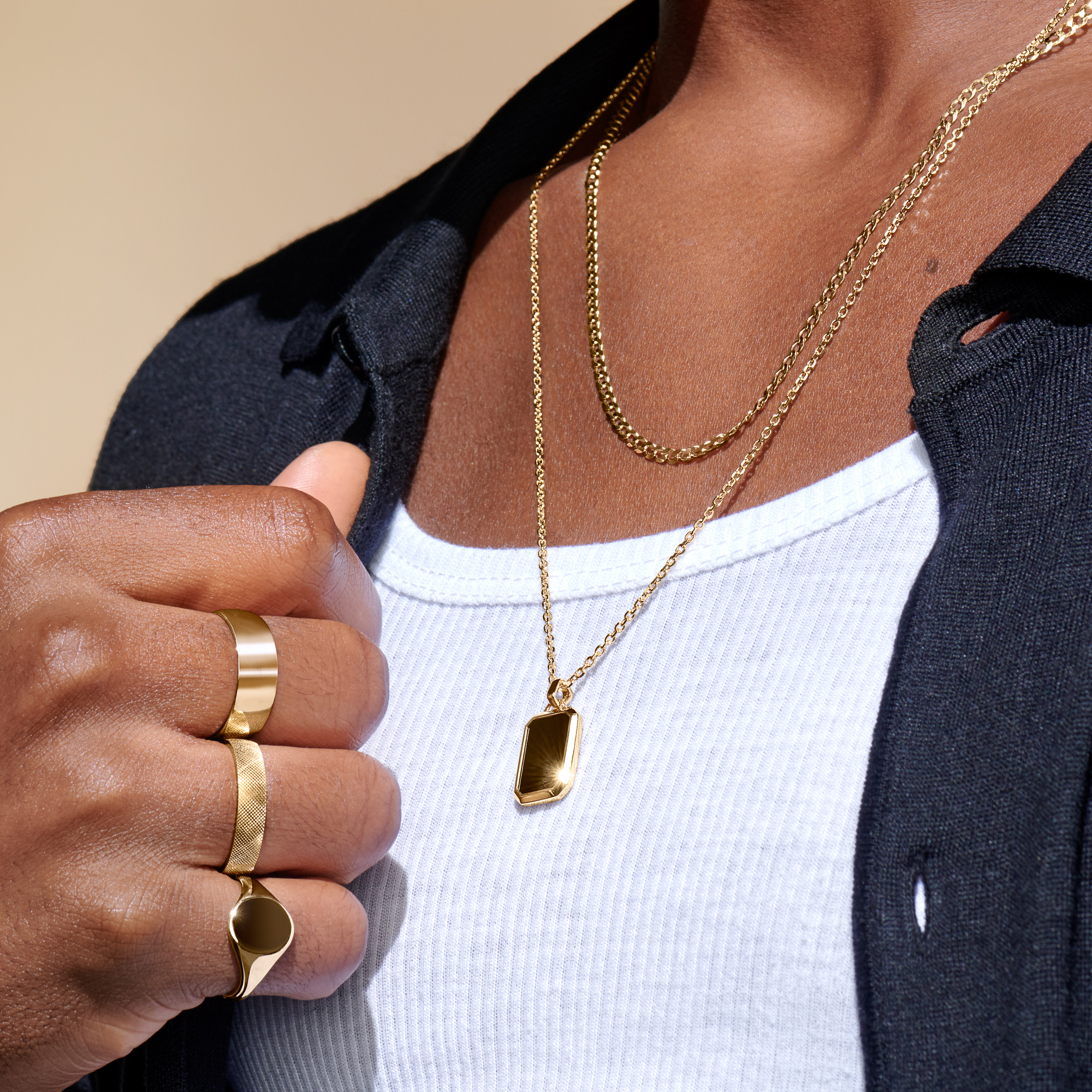 Men love to shine too! These timeless men's jewelry pieces are a beautiful way to show your love for the man in your life.
Homme Engravable Cuff Bracelet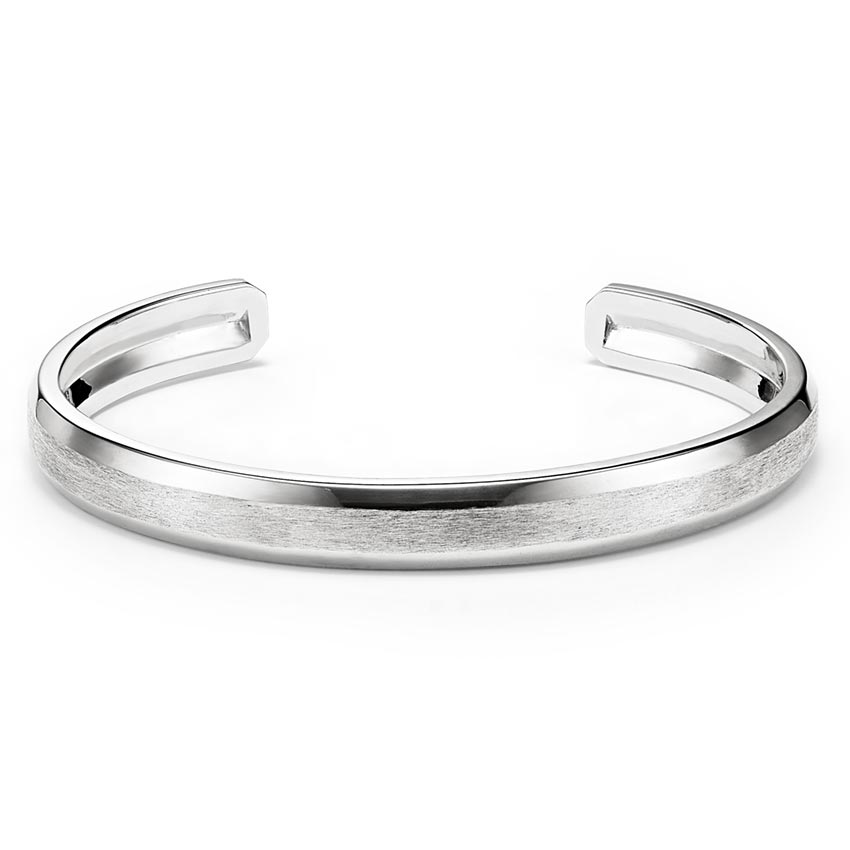 This engravable cuff bracelet features high polish beveled edges, a matte inner band, and an open design that is as comfortable as it is trend-forward.
Homme 8 In. Link Chain Bracelet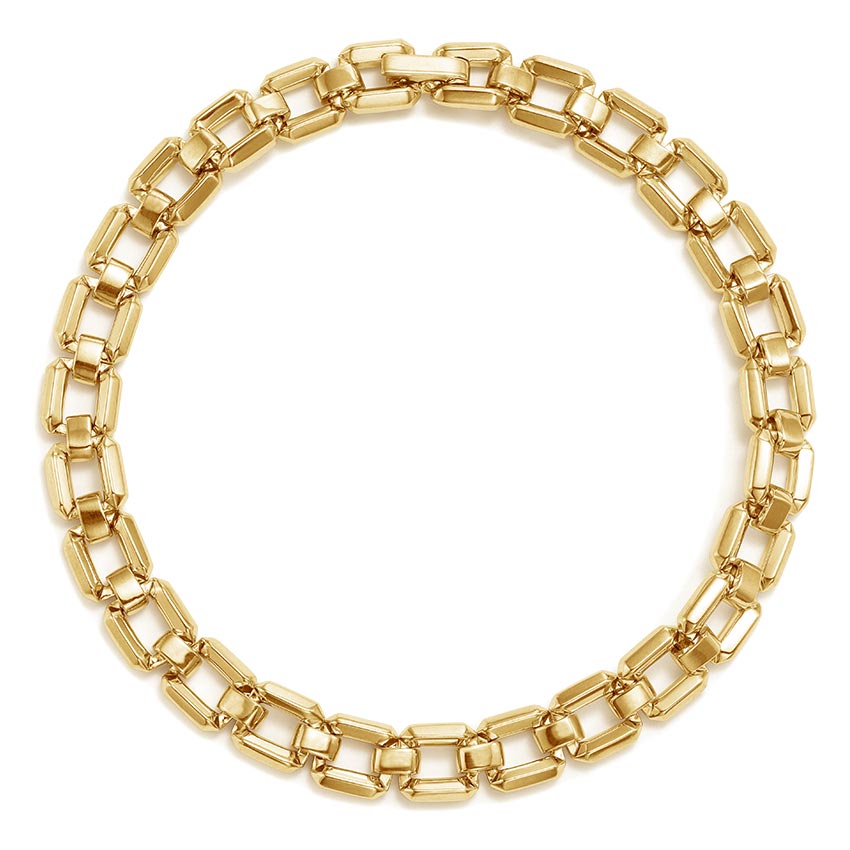 Short beveled links are creatively interlinked in this modern 8 in. chain bracelet, adding a contemporary, angular touch to an everyday design.
Homme Ares Pendant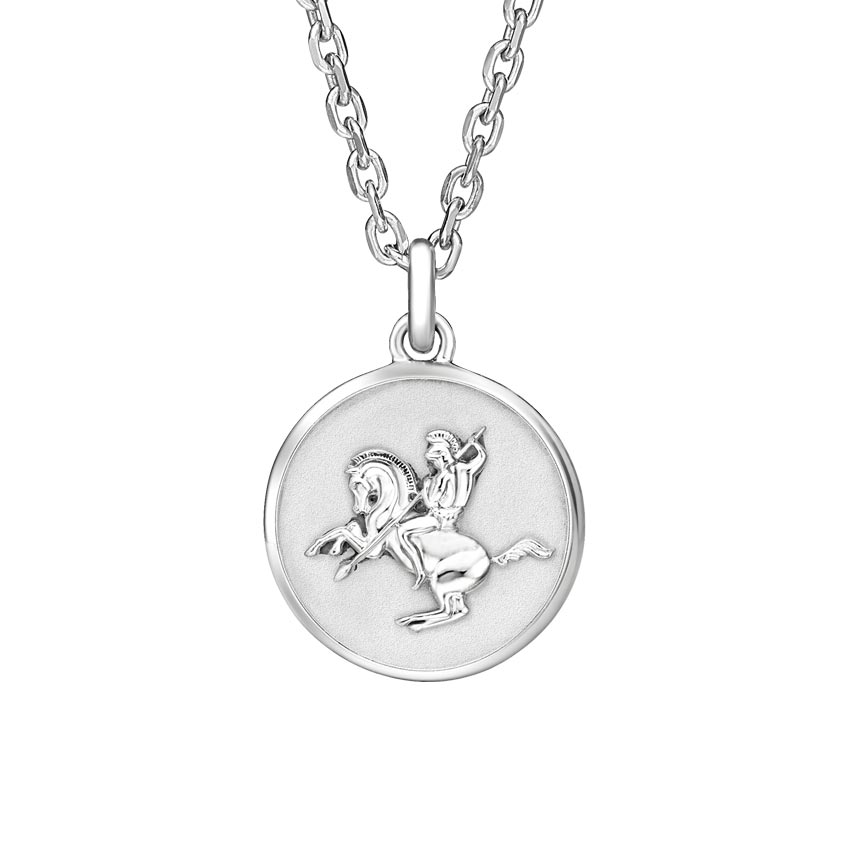 Ares, the fiery Greek god of war and courage, is emblazoned on a lustrous disc of metal in this striking necklace. Depicted on horseback with spear in hand, Ares endows the wearer of this medallion with strength and purpose.
Rockies Wedding Ring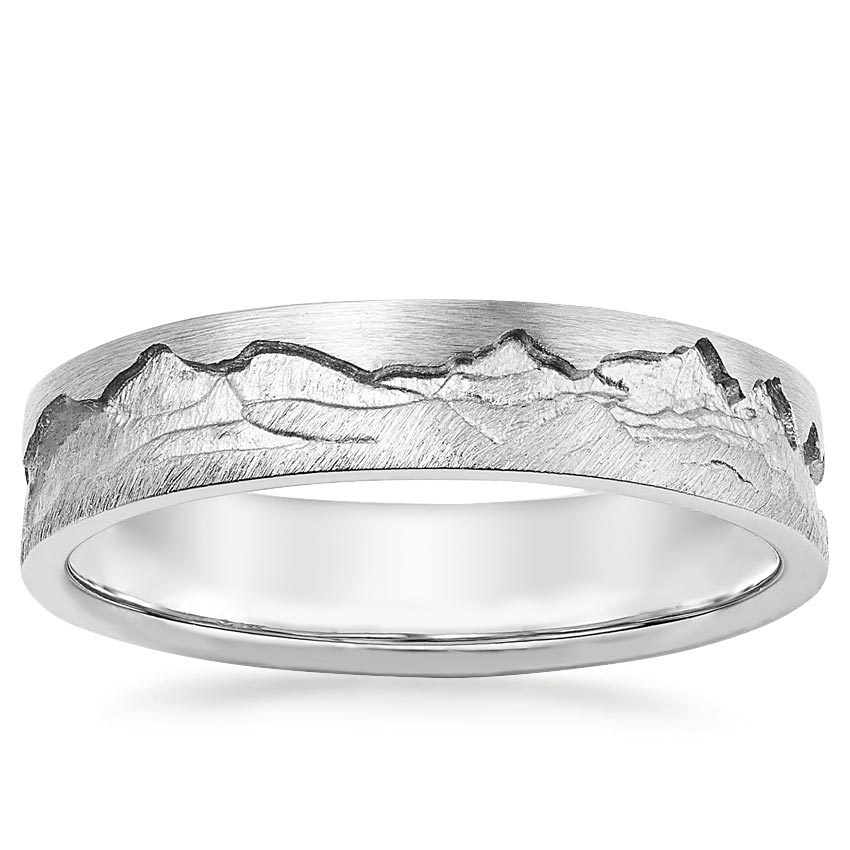 A breathtaking landscape of the Rocky mountain range adorns a brushed-matte band in this unique, nature-inspired wedding ring.
Homme Engravable Tag Pendant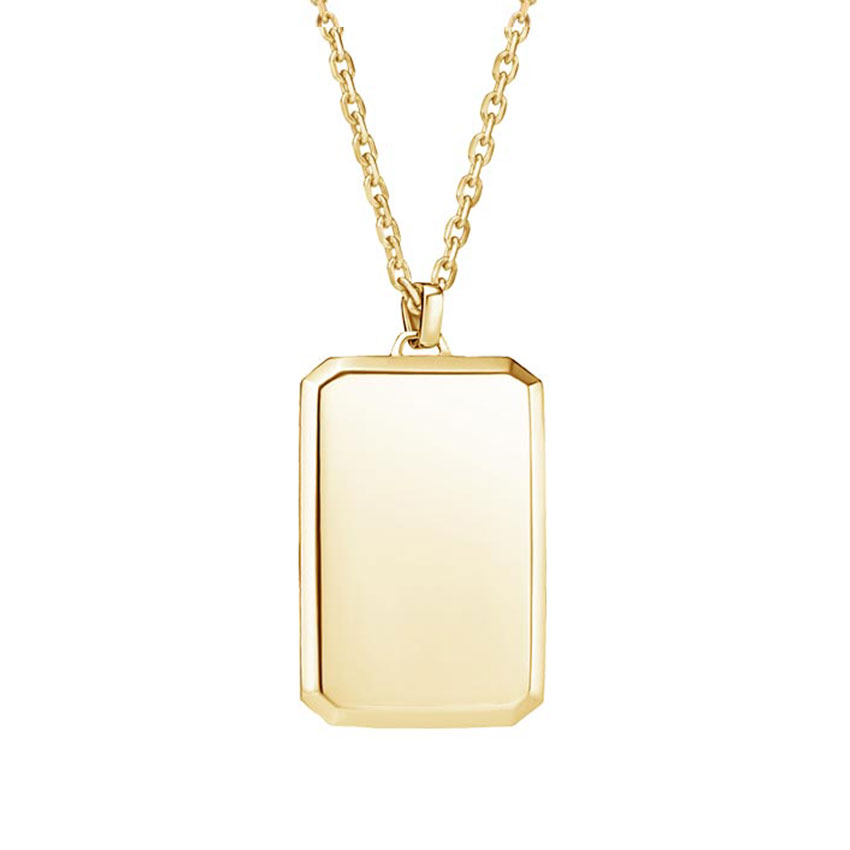 This rectangular 24 in. tag necklace with sleek beveled edges offers the chance to elevate your look with a personalized engraving on the front, backside, or both.
Jewelry Gift Ideas for Friends
These silver jewelry and gold vermeil pieces are a sophisticated alternative to a classic friendship bracelet or necklace!
Arizona Earrings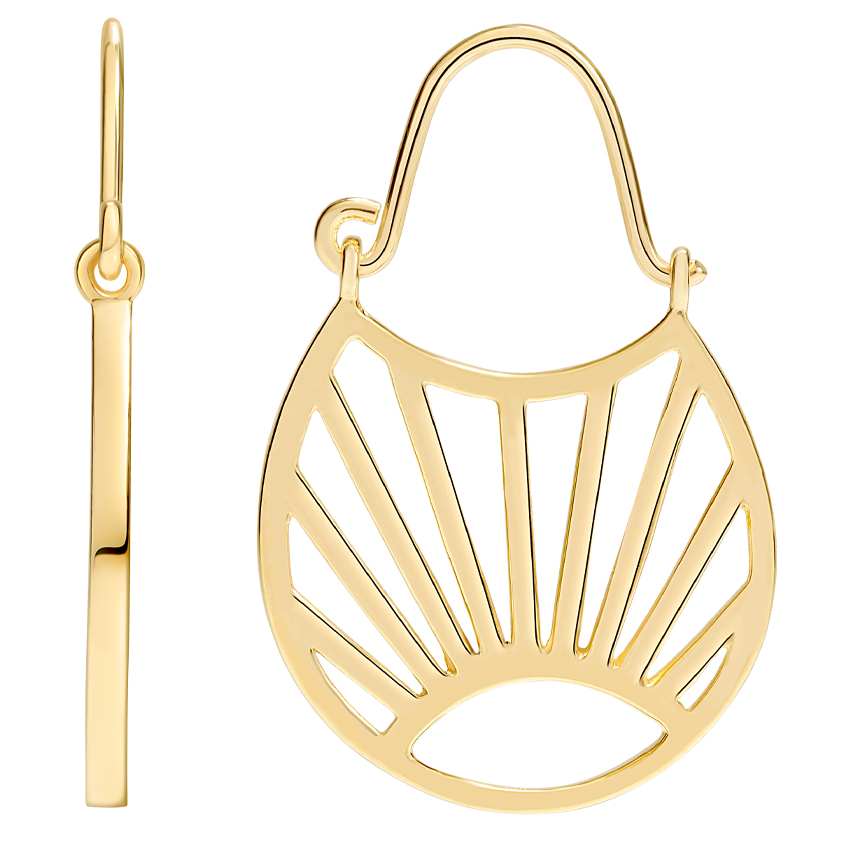 Lustrous beams of metal radiate from these uniquely-shaped and effortlessly modern earrings.
North Star Diamond Pendant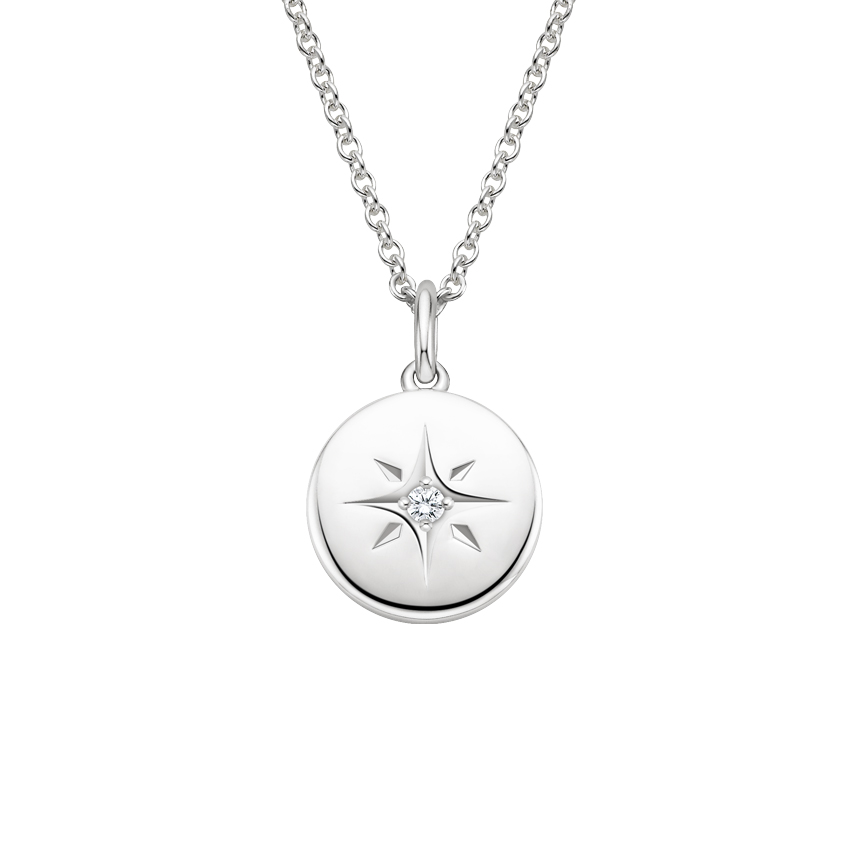 Shining with the constant brightness of the North Star, this lovely pendant features a star-set diamond within a lustrous disc of precious metal.
Silhouette Cuff Bracelet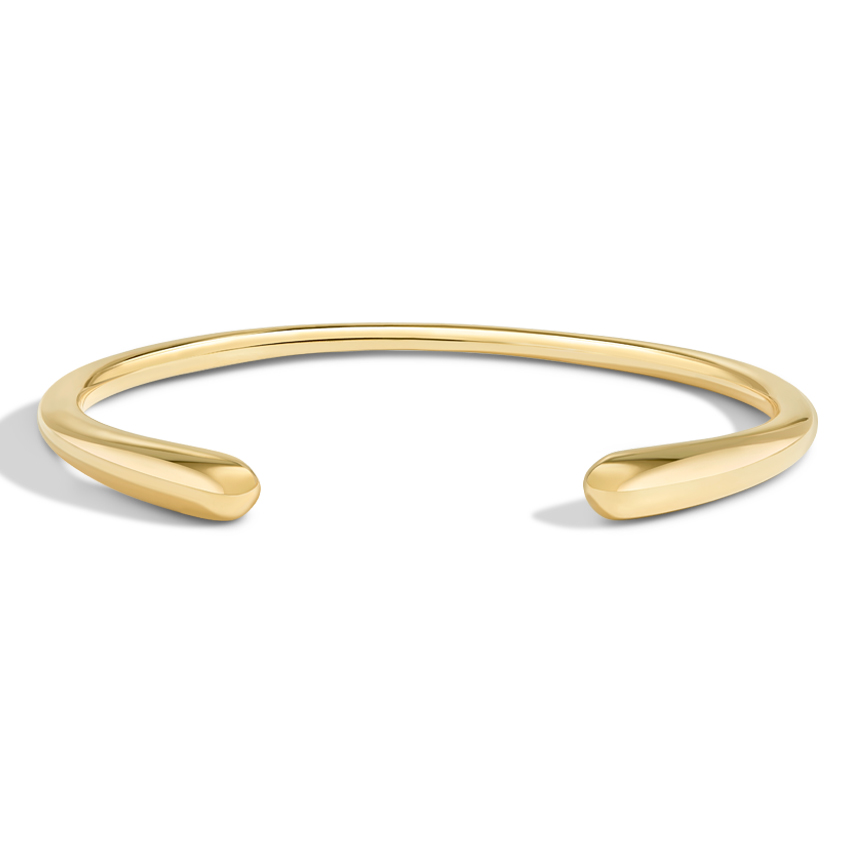 A lustrous strand of metal ending in two hourglass shapes forms this chic and trendy cuff bracelet.
Solitaire London Blue Topaz Stud Earrings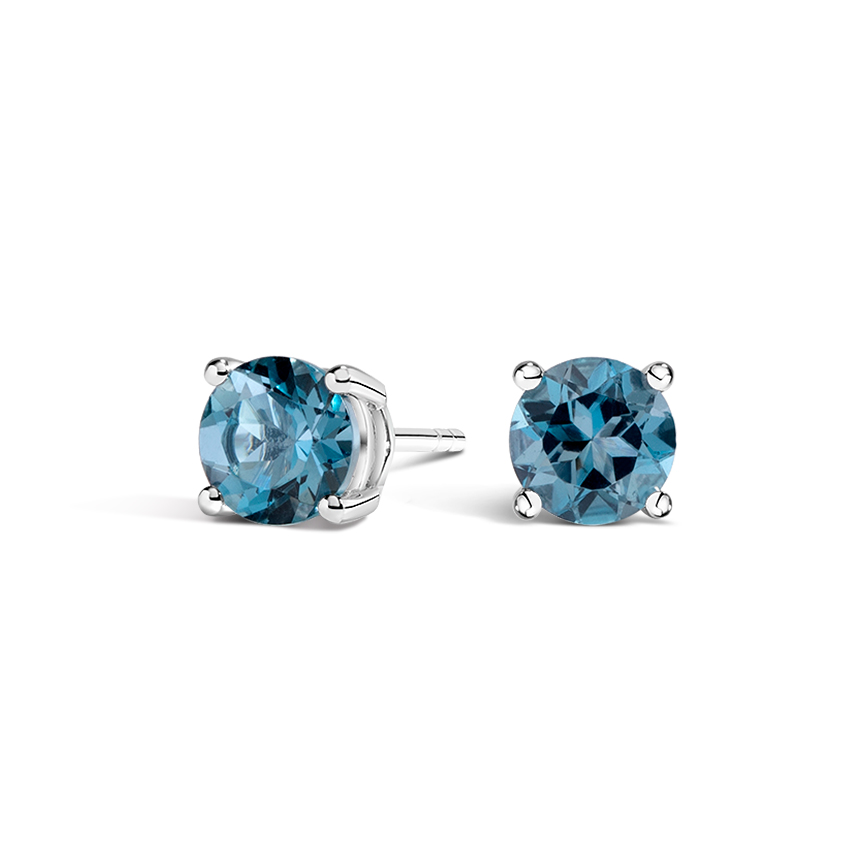 Fashion forward with classic sophistication, these striking London Blue topaz stones are set in comfortable basket settings.
Unity Diamond Pendant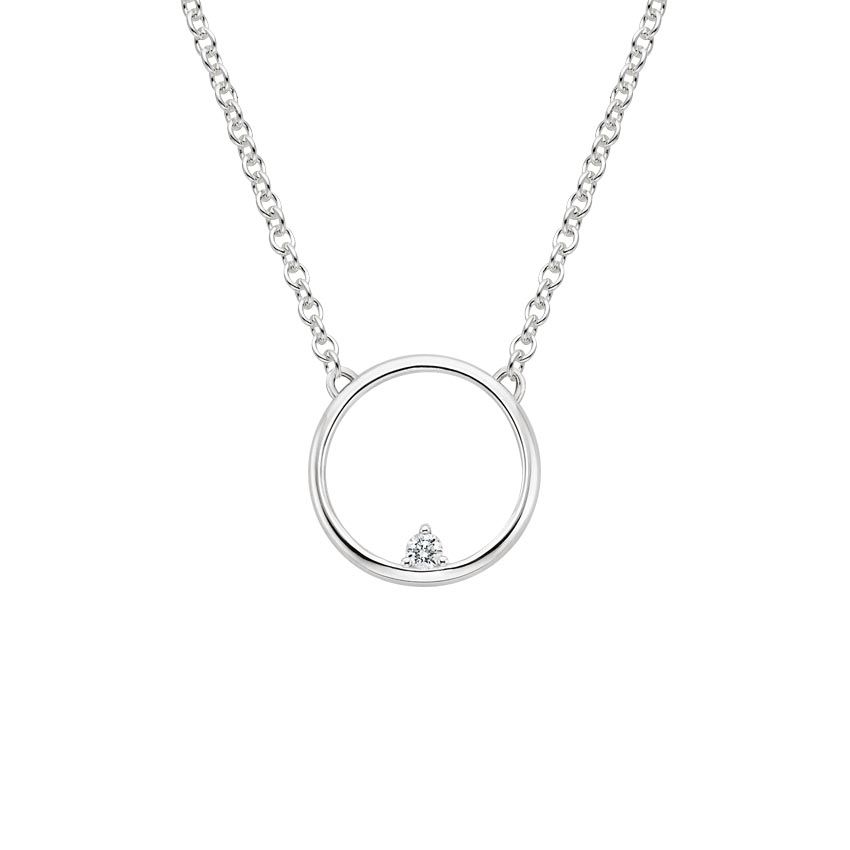 This chic pendant features a glistening diamond within a lustrous hoop of precious metal.
Personalized Jewelry Gifts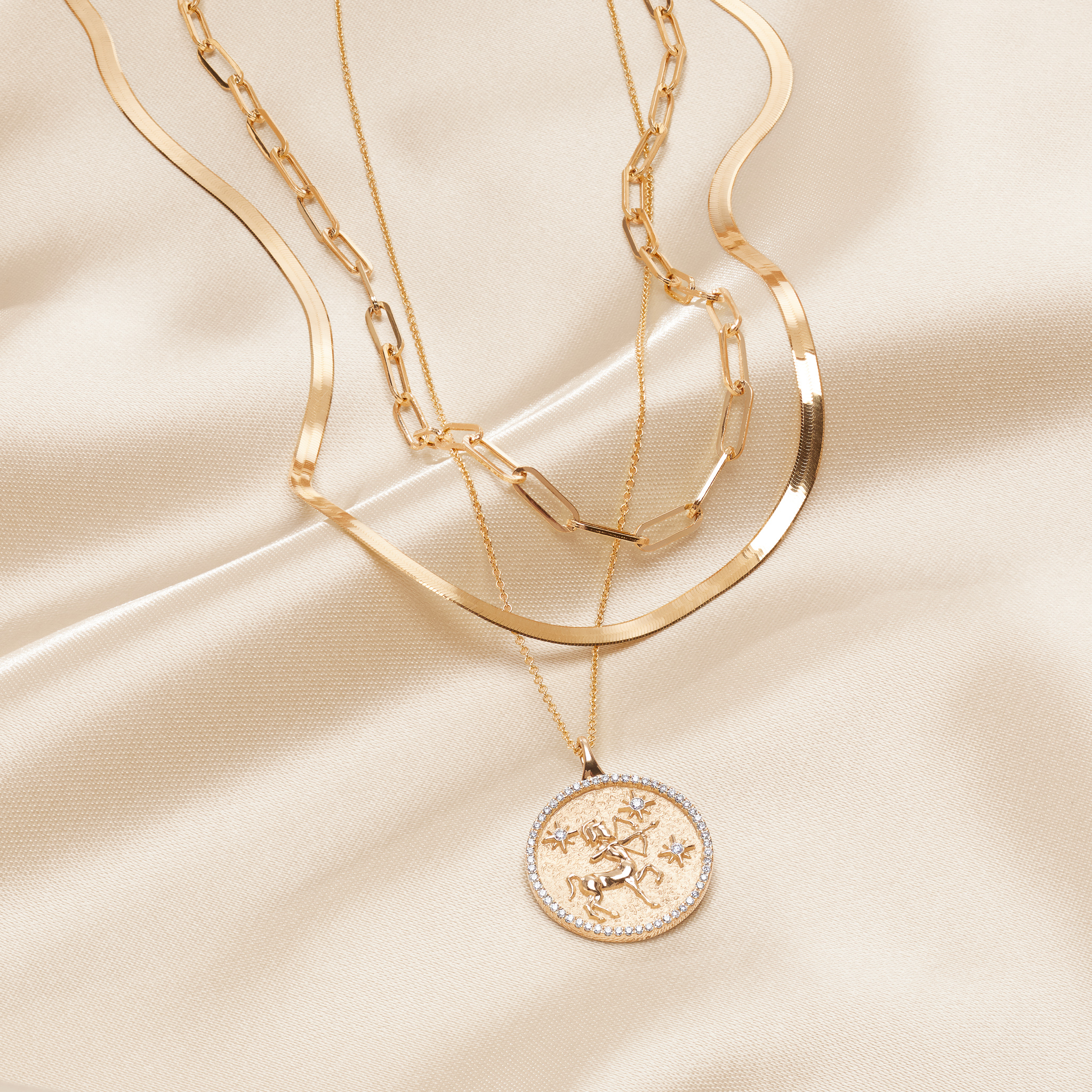 One way to make your gift meaningful this season is to personalize it to the recipient. Colorful birthstone jewelry and engravable pieces are beautiful ways to show you care.
Engravable Floral Disc Diamond Pendant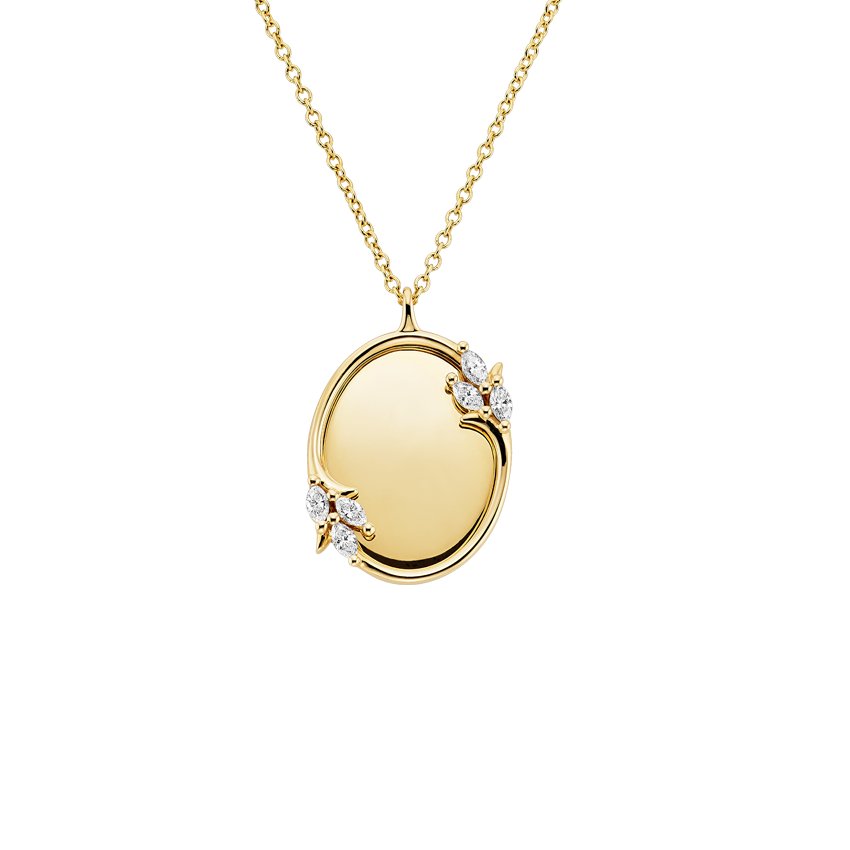 This necklace features a lustrous oval disc framed by floral-inspired marquise diamond accents and is made to be engraved with an initial, adding personal flair to an elegant yet everyday design.
Teardrop Garnet Earrings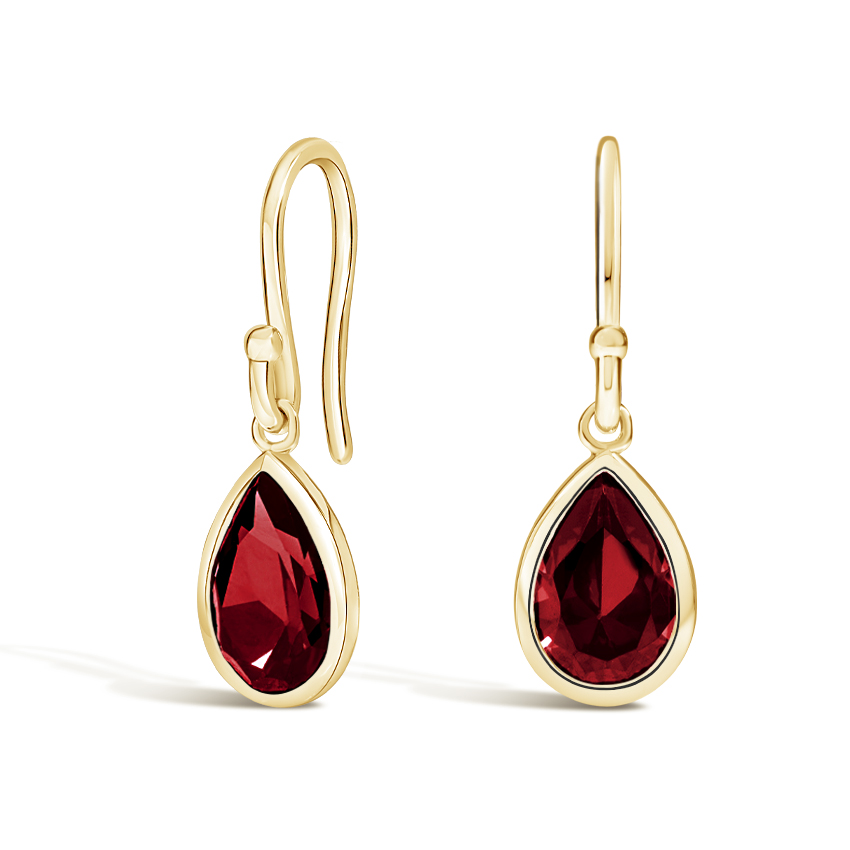 A pear-shaped garnet rests within a bezel setting, an open back allows maximum light to reach the gem, and a classic French wire setting adds movement to these perfect everyday earrings. Choose the birthstone of your gift recipient for a meaningful touch!
Engravable Diamond Heart Charm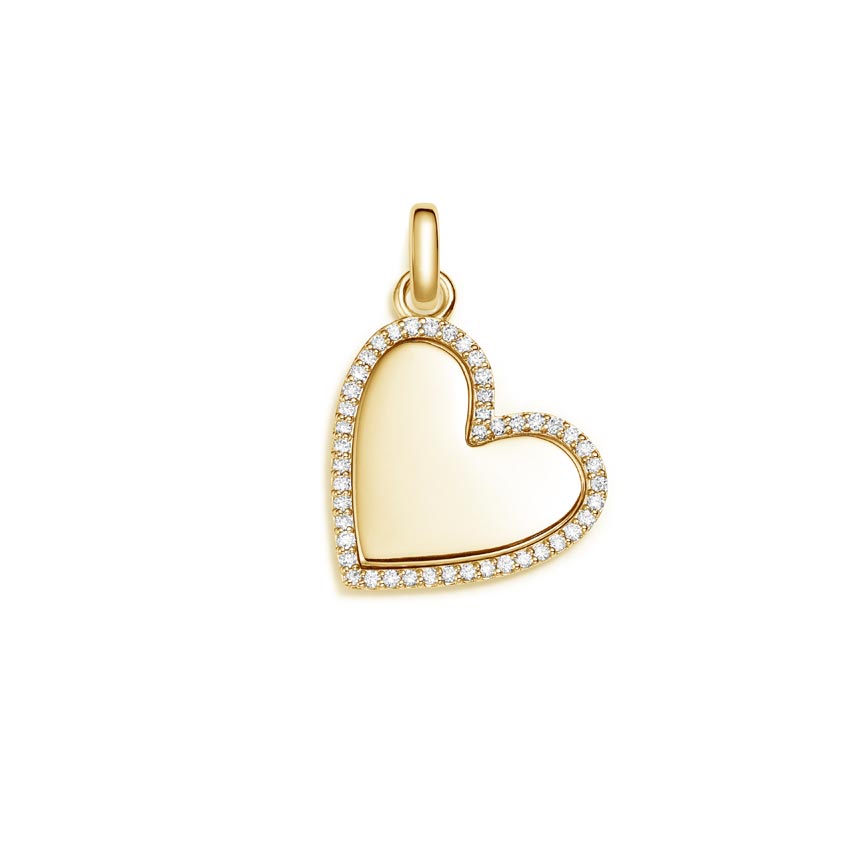 This charm is a true gift from the heart and symbolizes love in all its forms. This beautiful engravable charm can be added to the necklace or bracelet of your choice.
Engravable Bangle Bracelet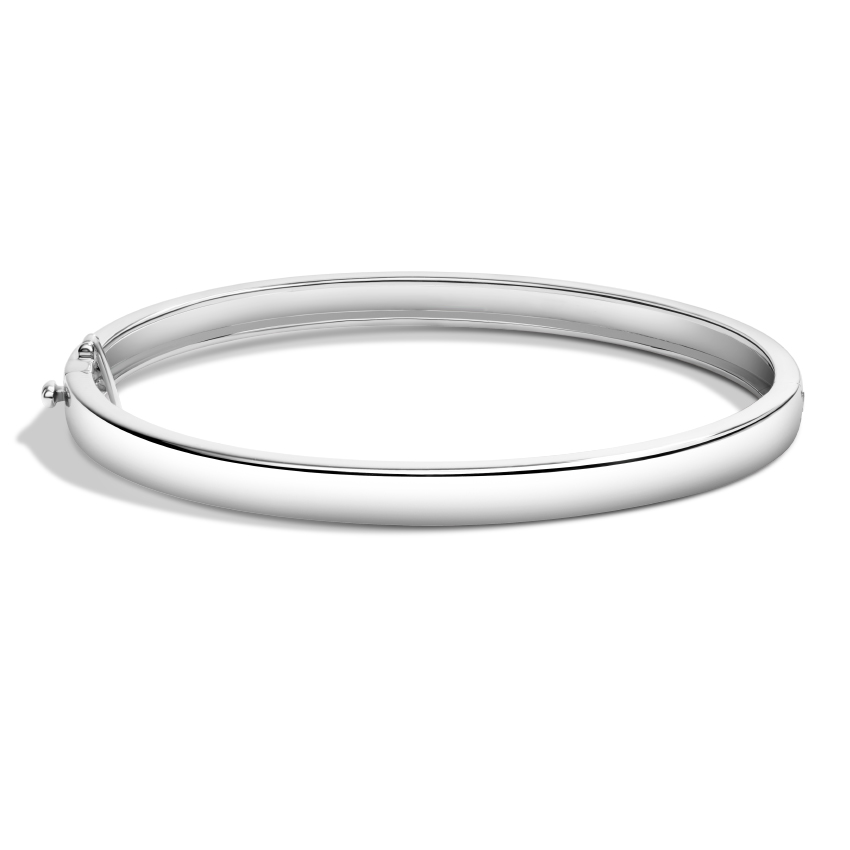 Chic and effortless, this 5mm engravable bangle bracelet is the perfect addition to any wrist stack and easily worn alone as a trendy statement piece.
Scorpio Zodiac Diamond Pendant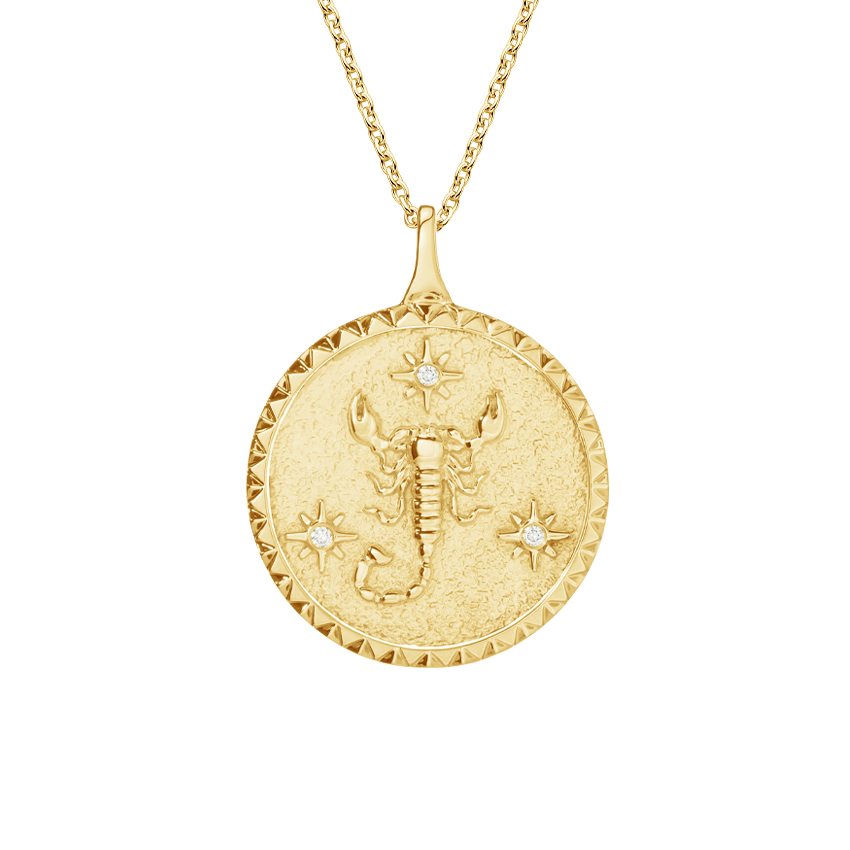 A scorpion embossed on a disc adorned with three star-like diamond accents empowers this medallion and its wearer with the characteristics of the Zodiac water sign Scorpio: magnetism, passion, mysteriousness. Choose the zodiac sign of the person you are gifting for an out-of-this-world personal gift.
Unique Jewelry Gifts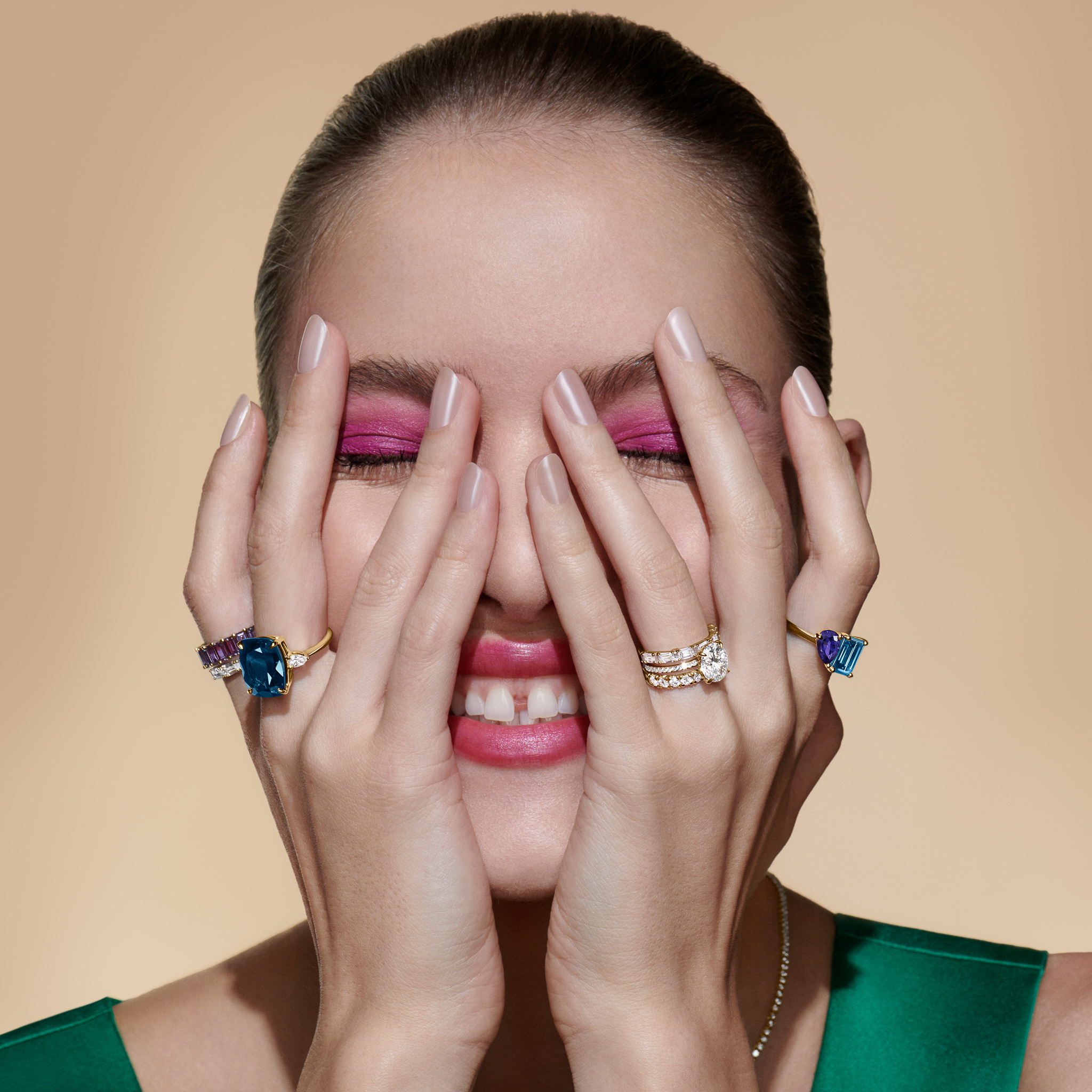 Do you have someone on your holiday shopping list who loves to stand out from the crowd? Discover unique gifts that are sure to please your most discerning friends and family.
Organica Cuff Bracelet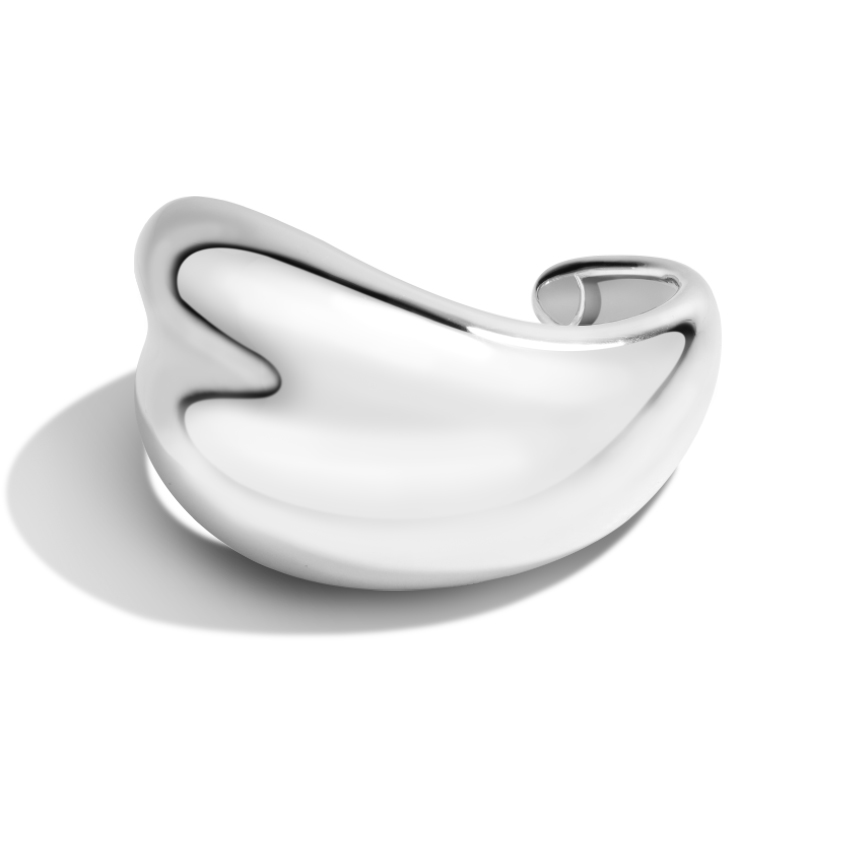 An organic form creates a unique, nature-inspired look in this cuff bracelet that makes the perfect statement piece.
Soiree London Blue Topaz and Diamond Cocktail Ring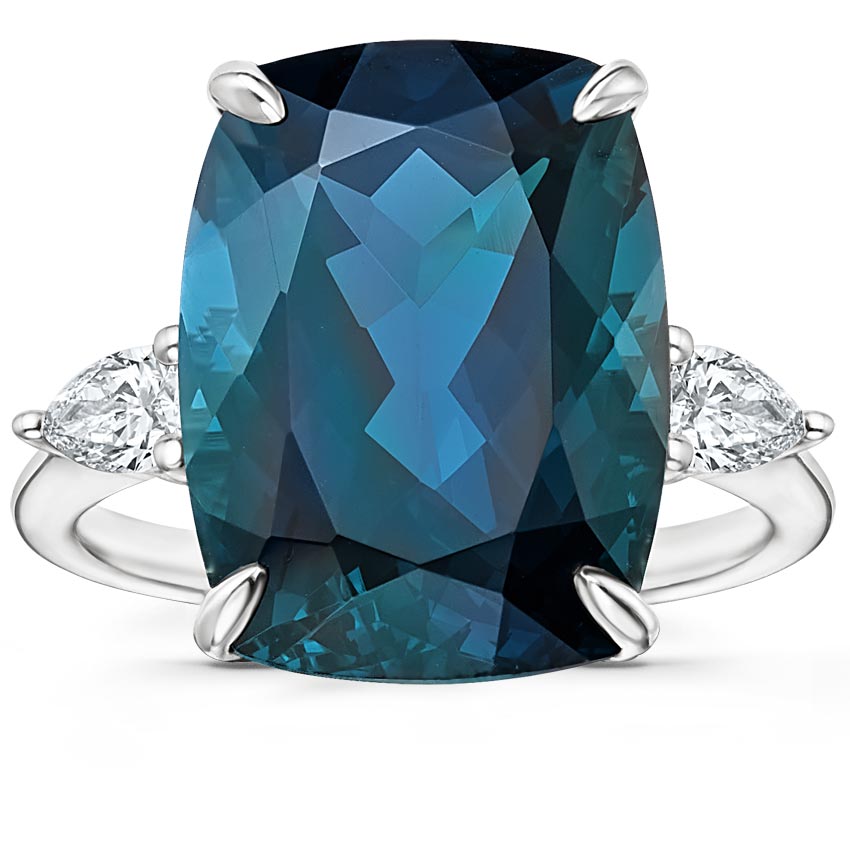 A rare London Blue topaz takes center stage in this cocktail ring while two diamond accents at either side create a striking three stone design. Evoking all things festive and revelrous, this sparkling style is sure to catch the light and the eye.
Willow Asymmetrical Diamond Ring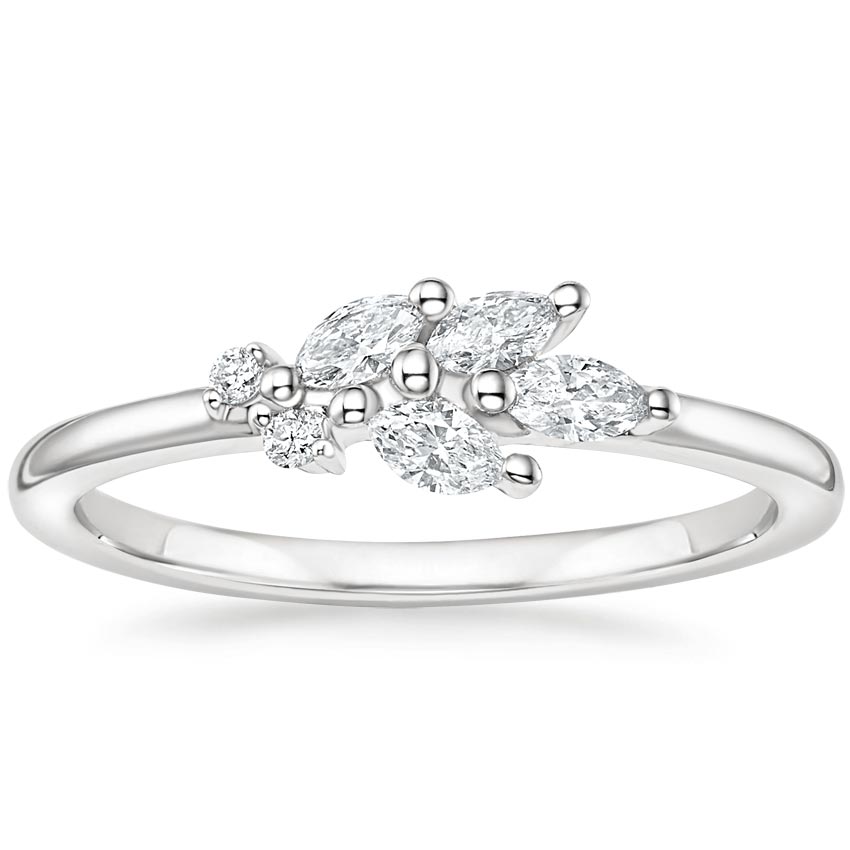 Marquise and round diamonds take the shape of leaves in this nature-inspired piece. Full of movement and grace, this asymmetrical design is crafted to catch both the light and the eye.
Charisma Drop Earrings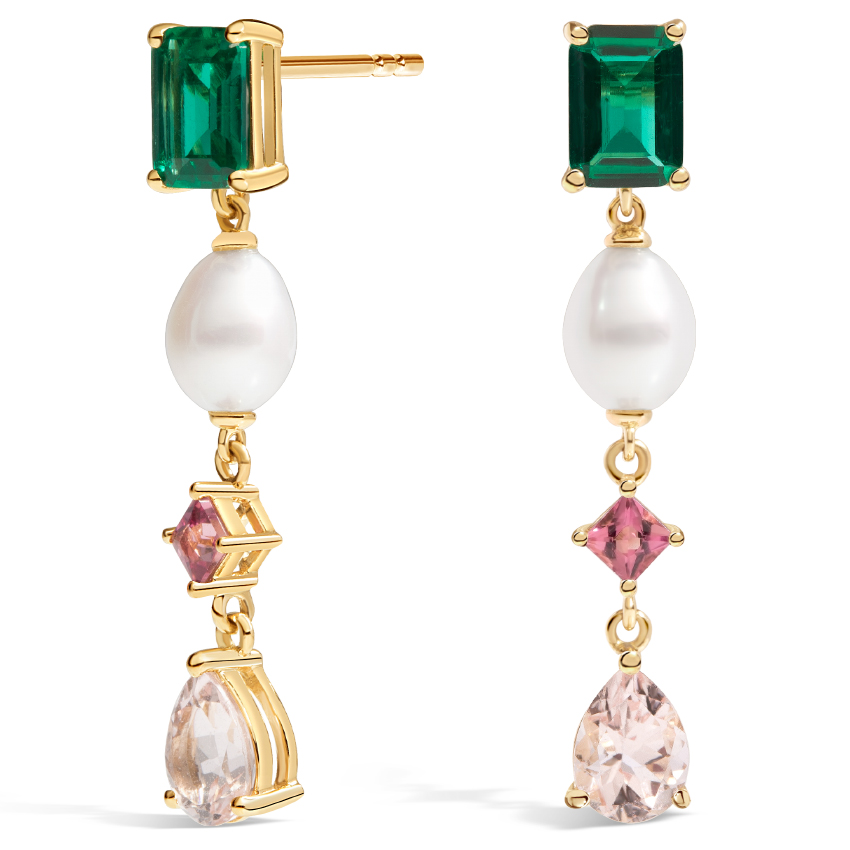 These charismatic earrings feature a lab created emerald, a cultured baroque pearl, a princess-cut tourmaline, and a pear-shaped morganite for an extravagant, colorful, and party-ready look.
Dewdrop Black Diamond Pendant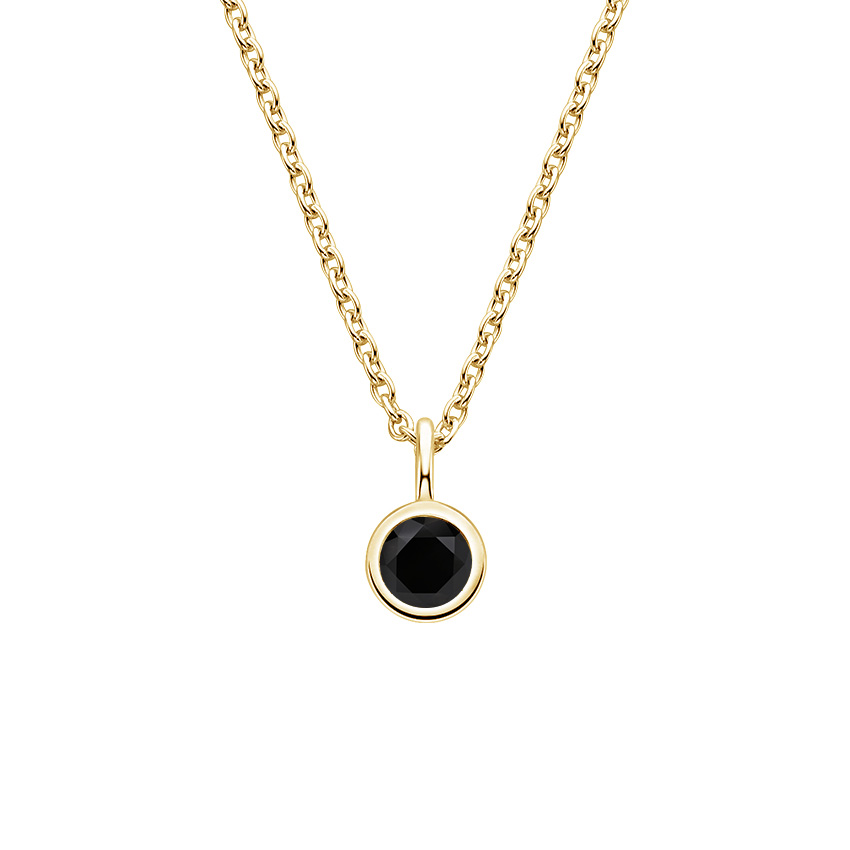 A glimmering round black diamond rests within a soft bezel setting as an integrated bail allows for graceful movement along the chain. The natural elegance of this delicate pendant makes it a perfect option for everyday wear.
Trendy Jewelry Gifts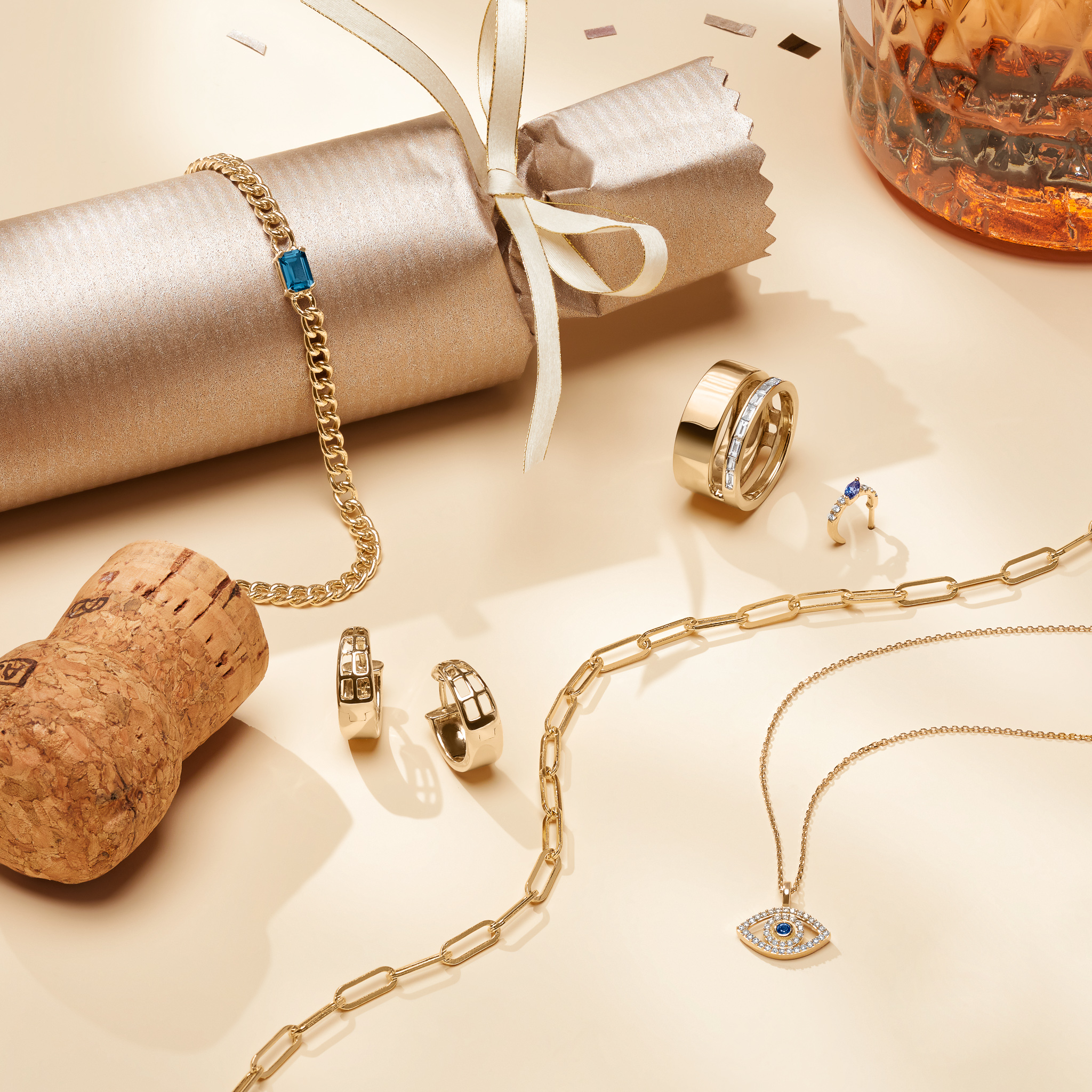 Discover on trend gifts that will be on everyone's lists this year.
Dezi 18 In. Herringbone Necklace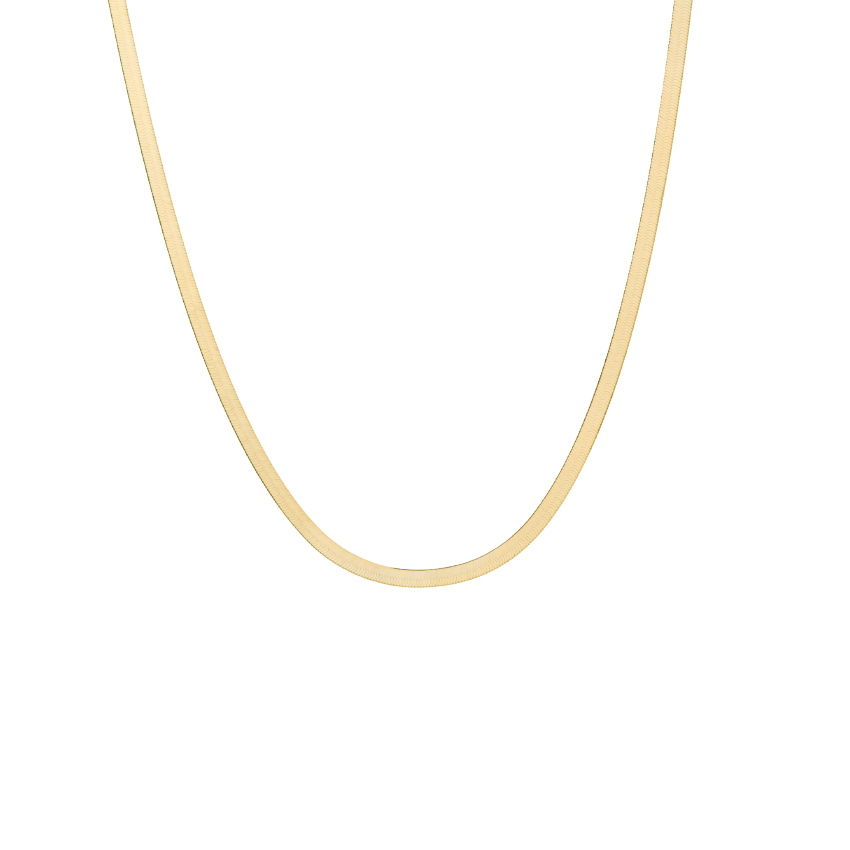 This gold herringbone necklace is as on trend as can be. Featuring lustrous links that lay smoothly on the skin, a classic herringbone necklace is a necessary staple in every fashionistas stack.
Evil Eye Sapphire and Diamond Medallion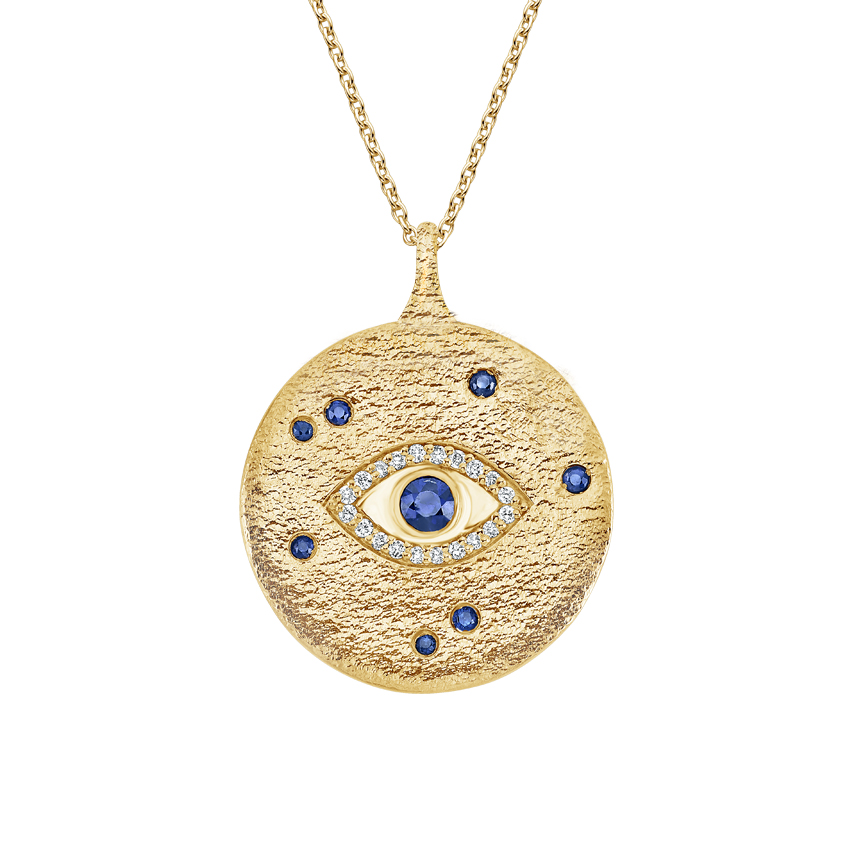 A glistening sapphire surrounded by stunning diamonds taking the shape of an evil eye rest on a tumble-finish disc. More sapphires in a scattered star pattern create a glamorous look in this mystical design that is said to ward off evil spirits and bring good luck.
Lia Lab Created Emerald Chain Bracelet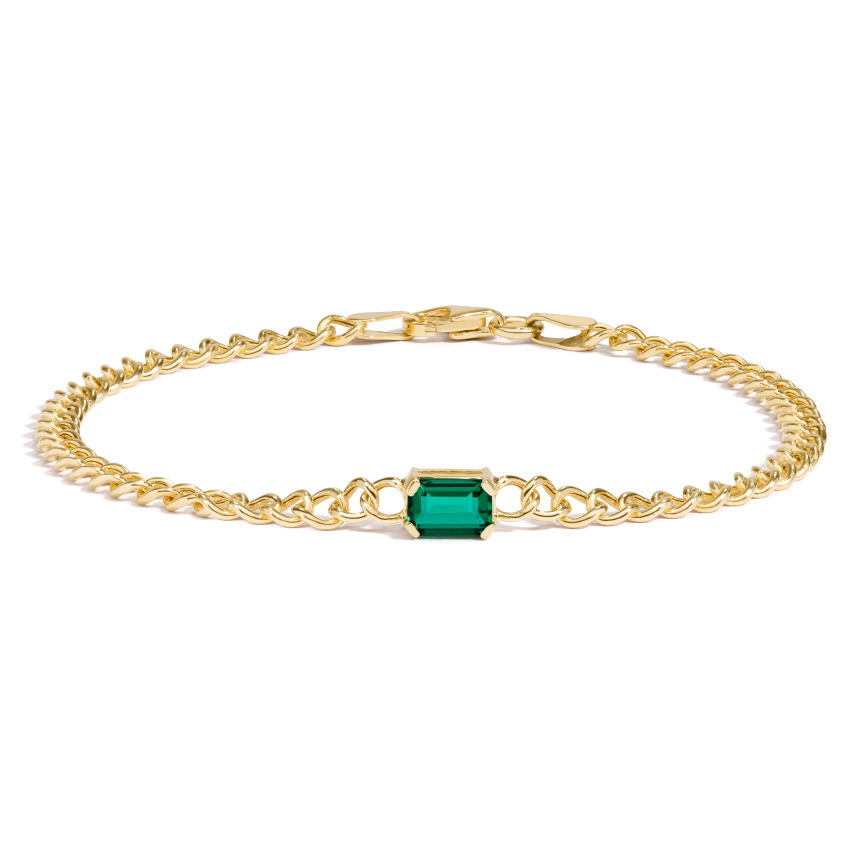 An east-west emerald-cut lab created emerald takes centerstage in this edgy, trendy chain link bracelet.
Baroque Cultured Pearl and Diamond Hoop Earrings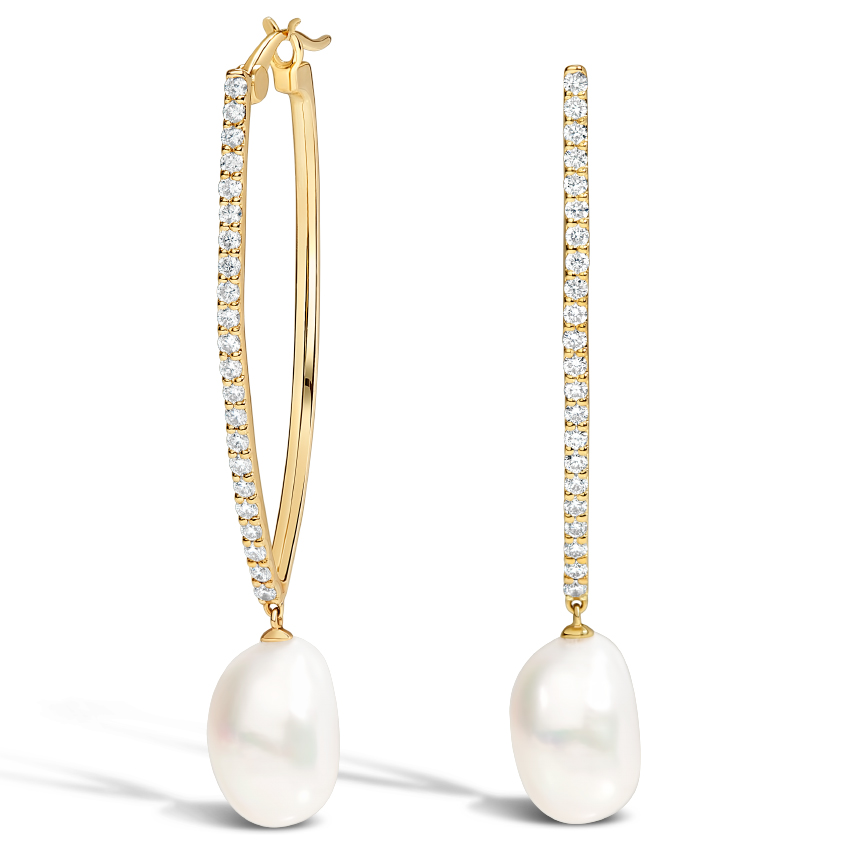 Shining diamonds adorn lustrous hoops while a dangling Baroque cultured pearl adds movement to these glamorous, modern earrings.
Lana Diamond Eternity Ring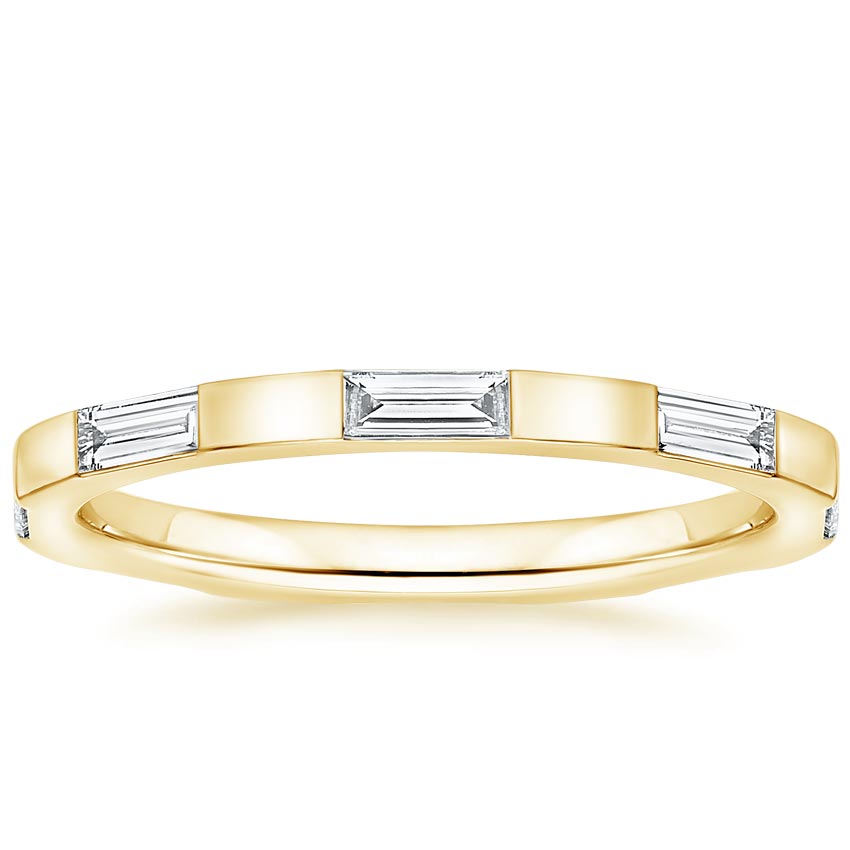 Baguette diamonds are evenly spaced between sections of lustrous precious metal that wrap all the way around in an eternity style for an edgy, modern look that is perfect on its own or paired in a chic stack.
Jewelry Gifts Under $100
Beautiful and budget-friendly, these gift ideas are perfect for those looking to start their fine jewelry collection.
Rose Freshwater Cultured Pearl Stud Earrings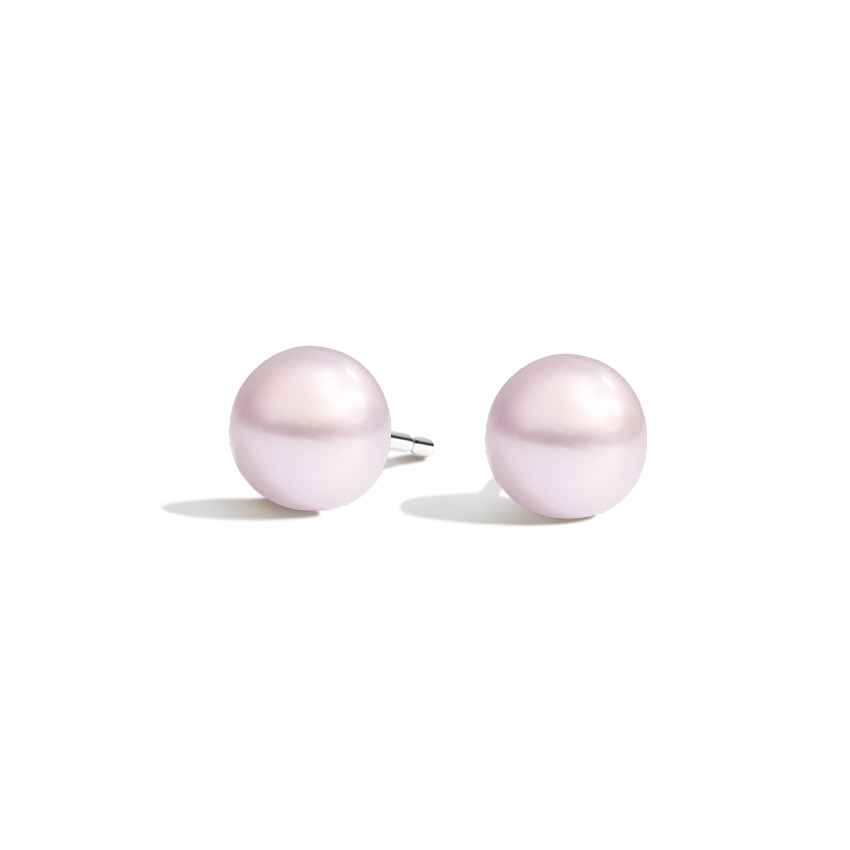 A beautifully matched pair of rose freshwater cultured pearls are mounted on classic push back posts. These elegant, organic pearls feature brilliant luster and shine with traditional grace and beauty.
Engravable Bordered Disc Pendant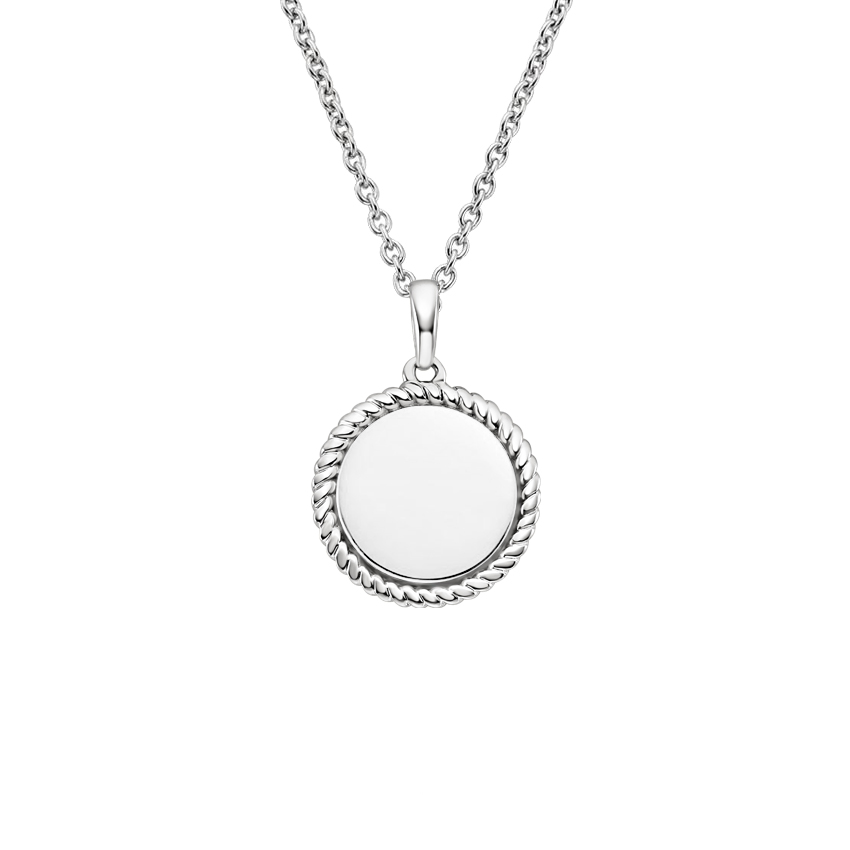 This chic engravable pendant features a lustrous border of rope-inspired metal surrounding a shining disc for an elevated everyday look.
Olive Branch Bracelet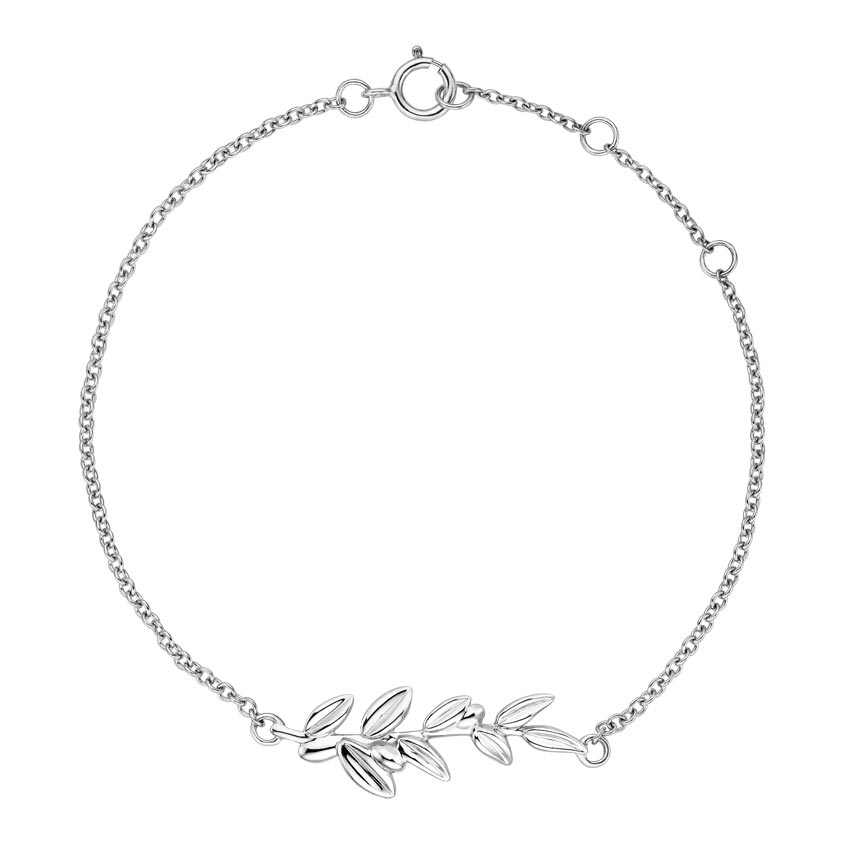 A symbol of peace and achievement, this captivating bracelet features elegantly sculpted leaves and olives made of lustrous precious metal.
Mama Pendant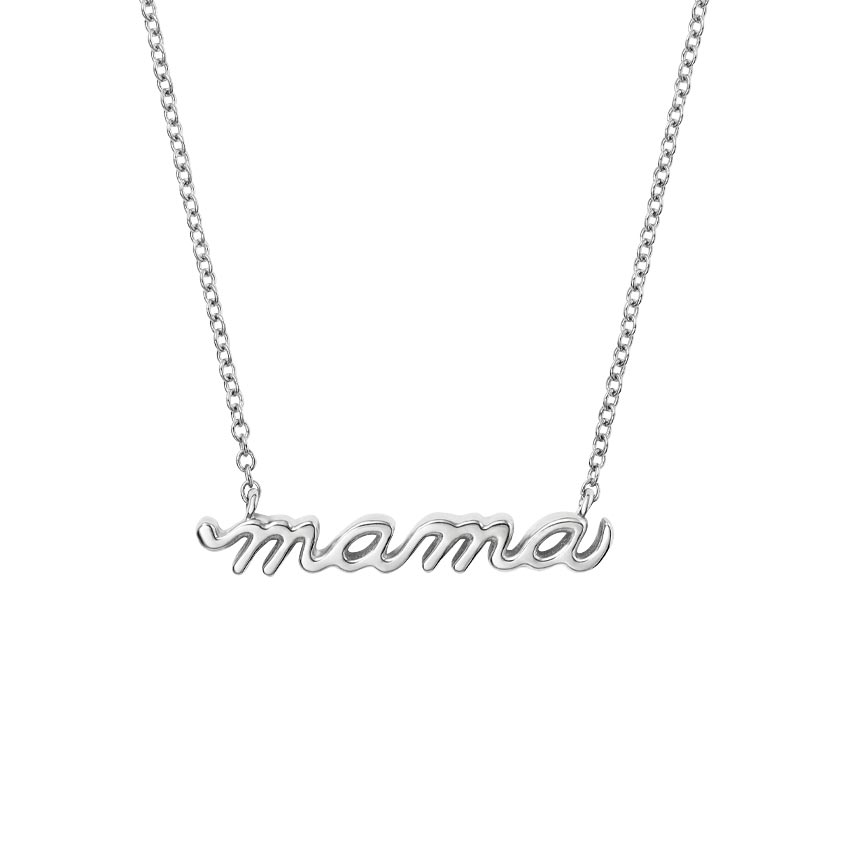 The perfect gift to celebrate the incredible moms in your life, this lustrous necklace features the word 'mama' written in beautiful script.
Petite Bloom Huggie Earrings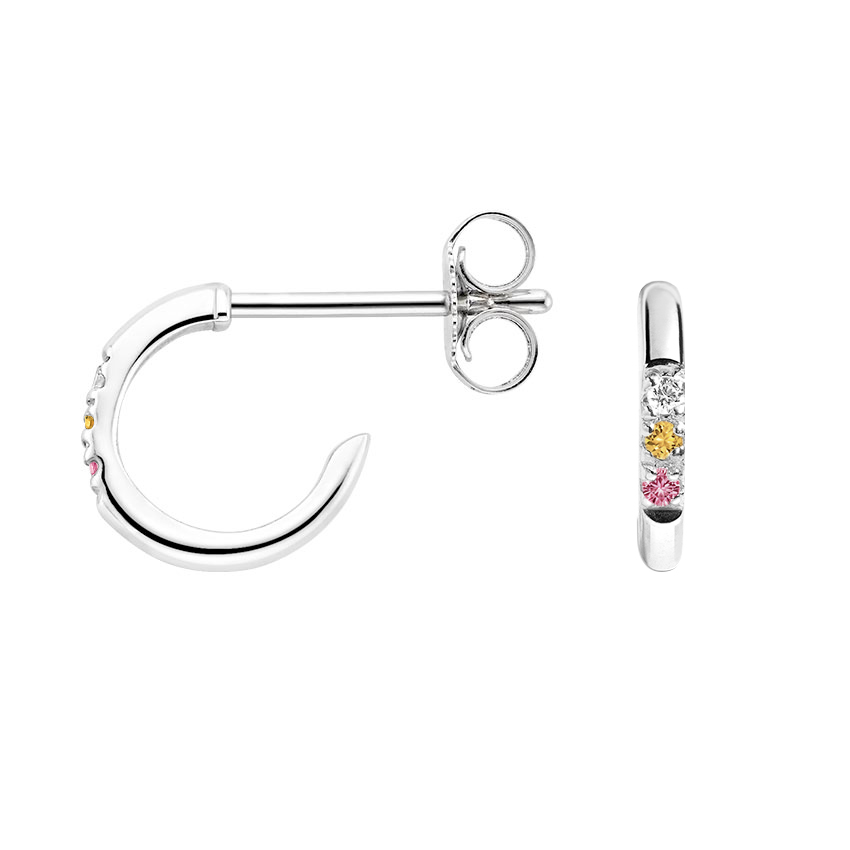 These chic earrings feature pink and yellow sapphires alongside sparkling diamonds that are set in lustrous metal. Glittering in hues of pink, these huggies are stylish in any season.
Jewelry Gifts Under $250
These holiday gifts for under $250 feature classic designs that are made to suit every style and occasion.
Eli Figaro 24 In. Chain Necklace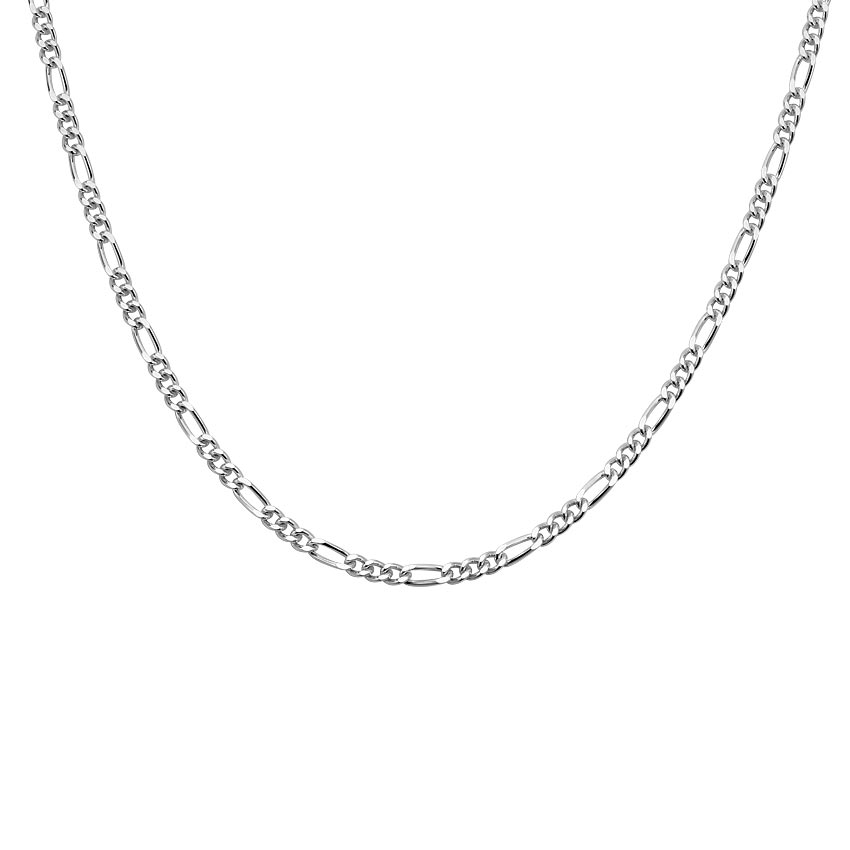 Unique yet classic, this 24 in. figaro chain features an elongated oval link interspersed between typical round links for an elevated, trend-forward look.
Ball Stud Earrings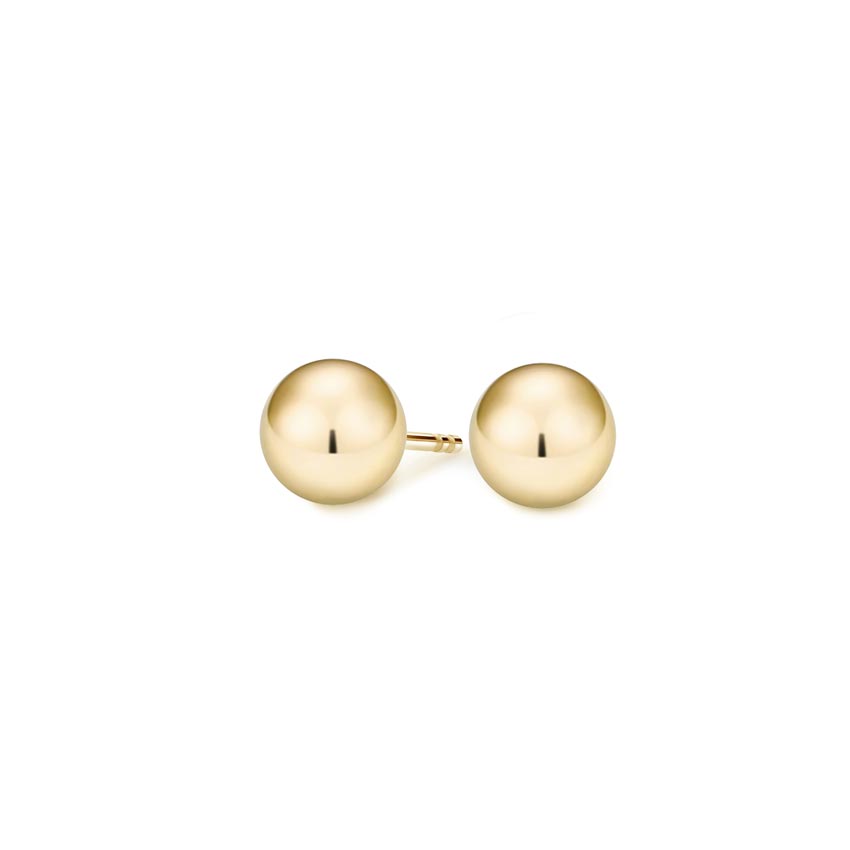 Polished spheres of gleaming gold provide lightweight everyday comfort. Perfect for any occasion, these lustrous ball stud earrings are an essential piece for any jewelry wardrobe.
Crescent Diamond Bracelet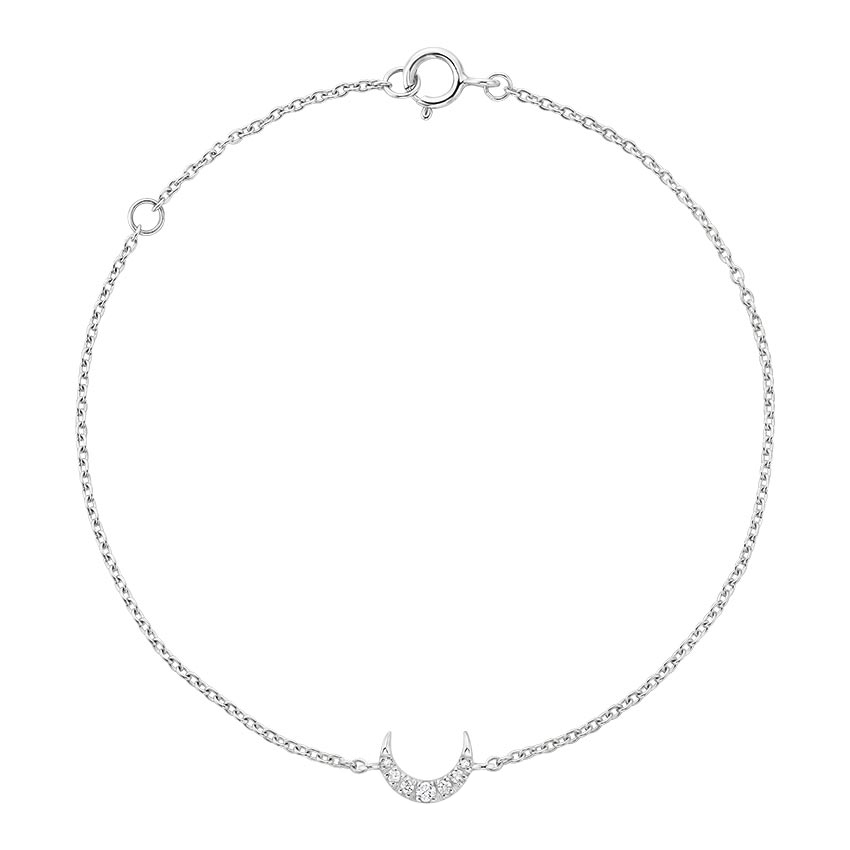 Delicate yet dazzling, a crescent moon with pave diamond accents glimmers along the wrist.
Knife Edge Hoop Earrings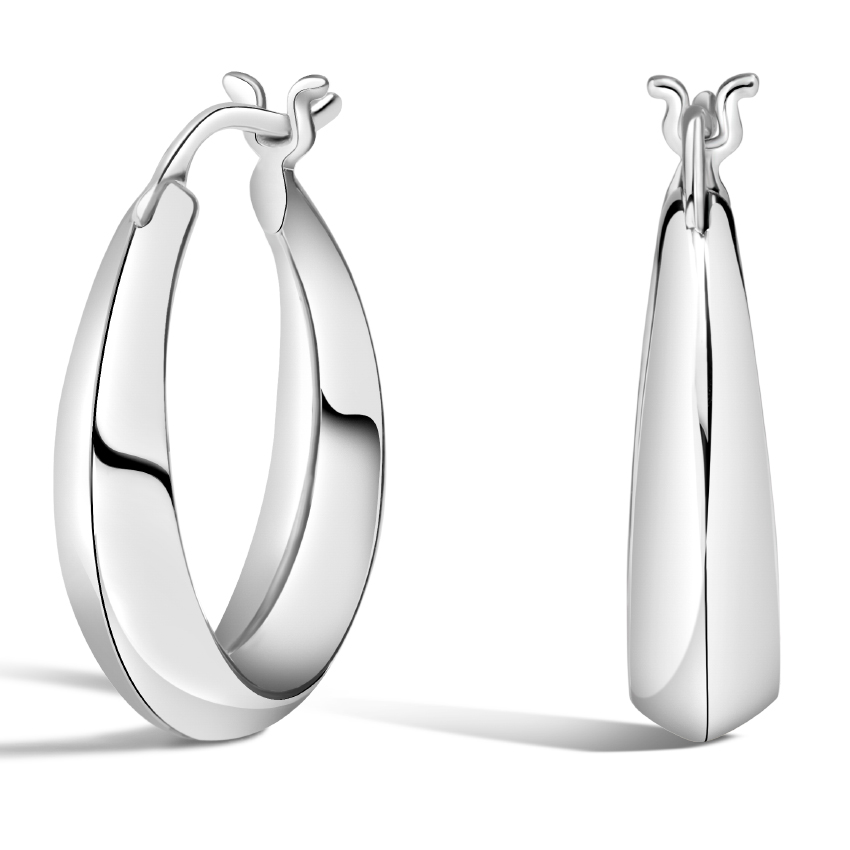 These staple hoops are defined by a classic knife edge that adds a hint of edgy chicness to an everyday design that is perfect on its own and easily paired with other hoops or studs to create a trendy stack.
Viv Twist 16 In. Chain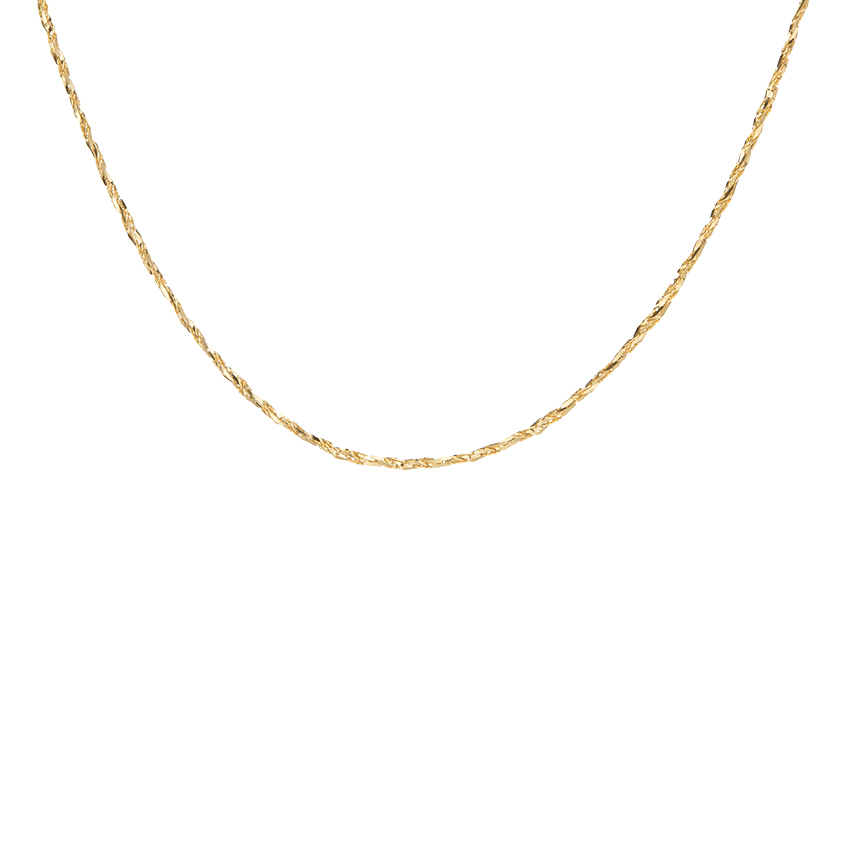 Perfect on its own or paired with other necklaces in a chic stack, this elevated, twisted rope chain is effortlessly fashionable and uniquely timeless.
Jewelry Gifts Under $500
All is bright in these beautiful fine jewelry pieces for under $500. Warm yellow gold and colorful gemstones make these stunning gifts truly memorable.
Lola Paperclip Bracelet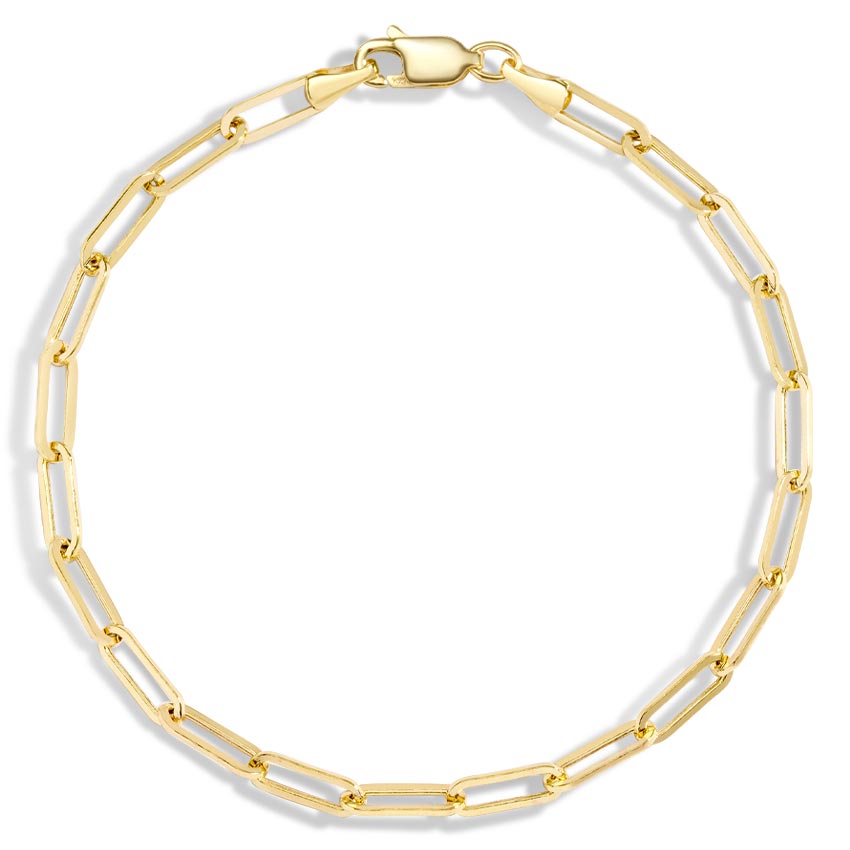 Highly versatile, this stylish statement piece is made to pair with any (or all) of our trend-setting charms, is easily matched with other bracelets in a chic stack, or can be worn it on its own for a bold, edgy look.
Cordelia Cultured Pearl Drop Earrings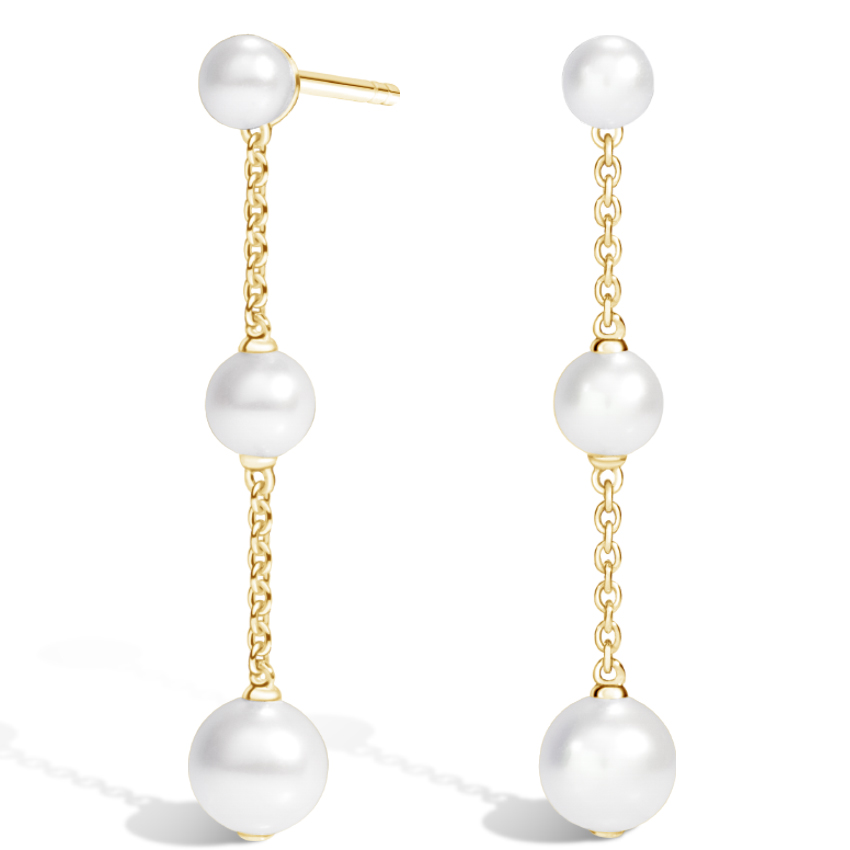 Elegant yet chic, these drop earrings feature three serene cultured pearls on each strand that are separated by a lustrous chain. Easily worn on their own as statement pieces or perfectly matched with hoops and studs, these earrings are crafted to be treasured for a lifetime.
Lola Paperclip 18 In. Chain Necklace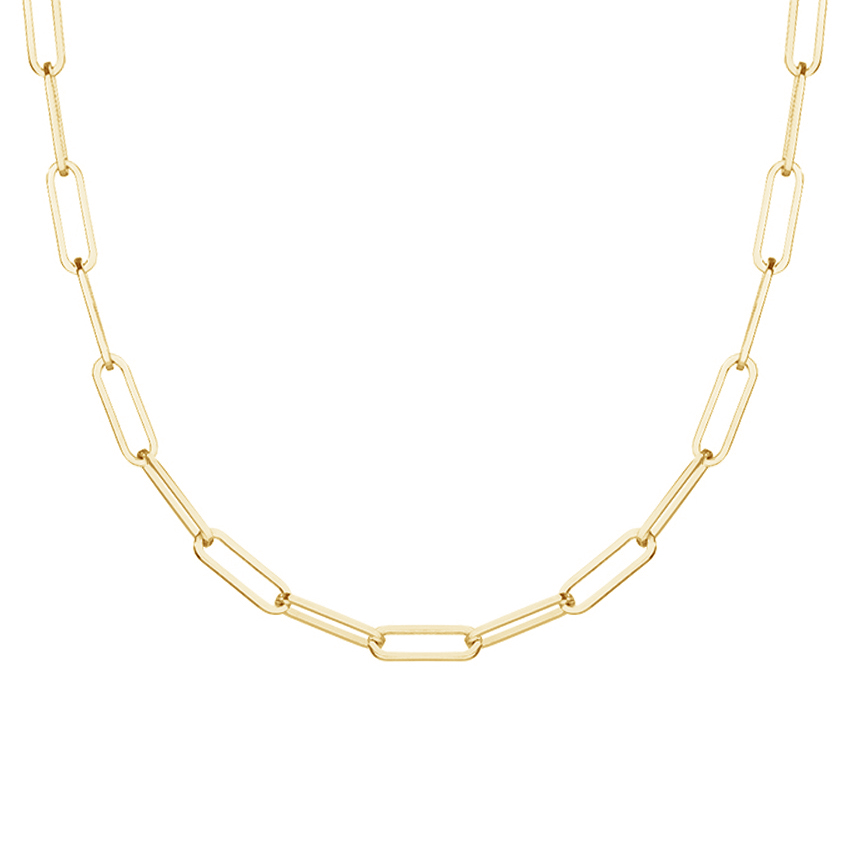 Highly versatile, this stylish statement piece is made to pair with any (or all) of our trend-setting charms, is easily matched with other necklaces in a chic stack, or can be worn it on its own for a bold, edgy look.
Luxe Diamond Link Bracelet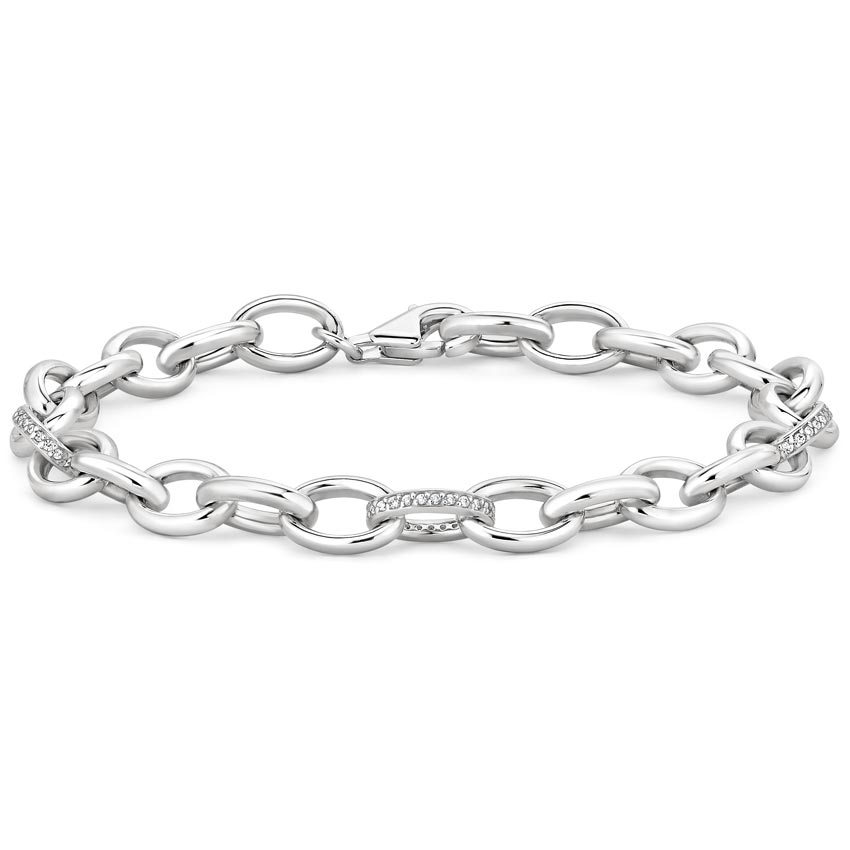 Lustrous links of precious metal wrap around the wrist with three diamond adorned links to complete this eye-catching piece.
Hydrangea Bouquet Earrings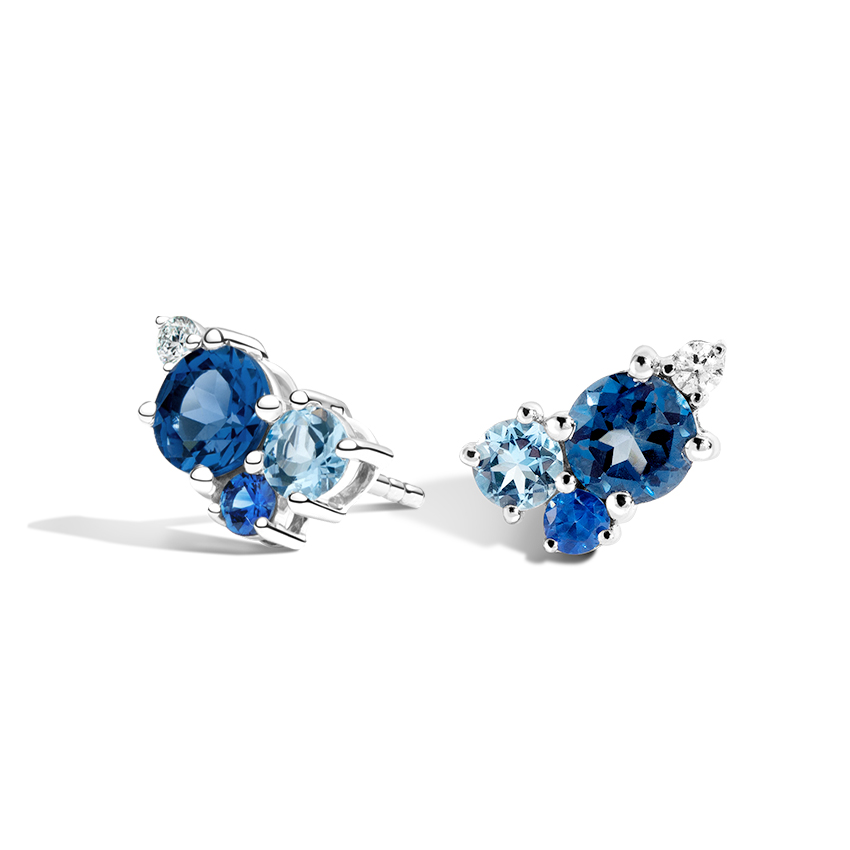 A glittering cluster comprised of a London Blue topaz, a sapphire, an aquamarine, and a shining diamond gathers together for a truly unique look in these earrings that make the perfect playful and colorful everyday look.
Jewelry Gifts Under $1,000
Discover classic diamond jewelry for under $1,000 to gift this holiday season.
Pavé Diamond Bar Bracelet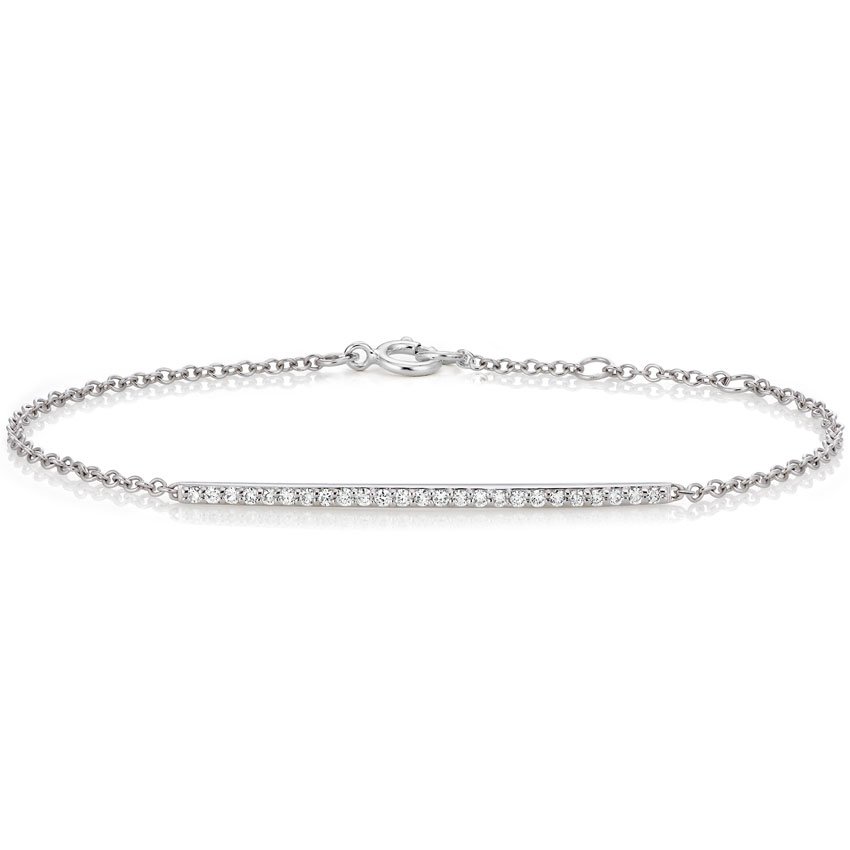 A lustrous precious metal bar is adorned with pavé-set diamonds, creating a beautifully simple bracelet that is perfect for everyday wear.
Oak Diamond Pendant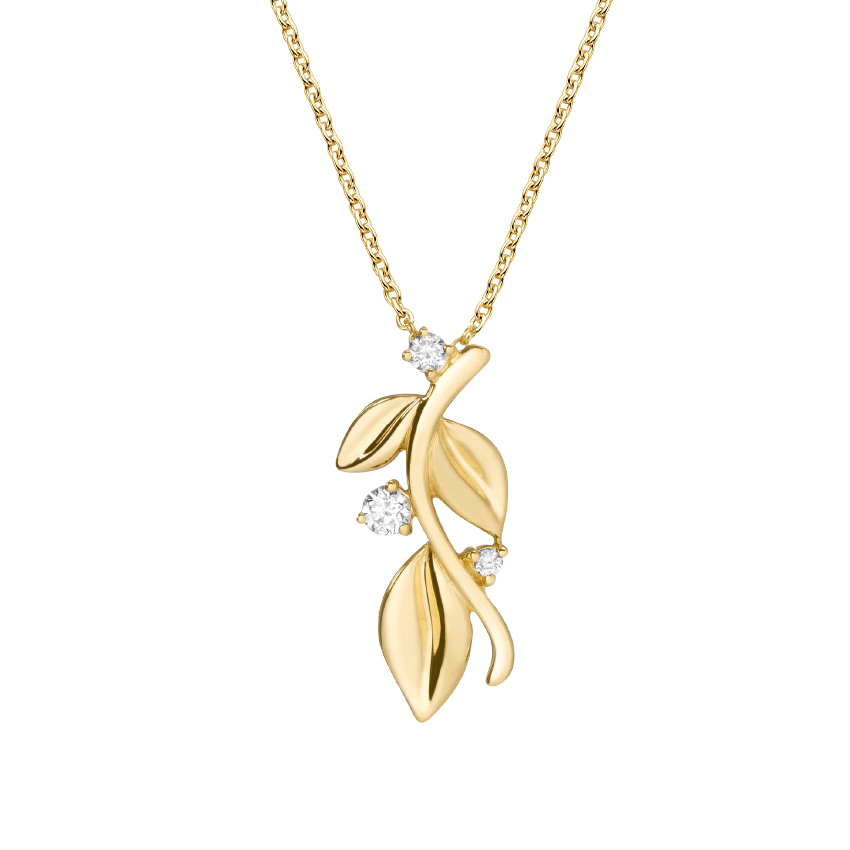 Lustrous gold leaves are adorned with glistening diamonds in this subtly nature-inspired pendant.
Jade Trau Esthética Ring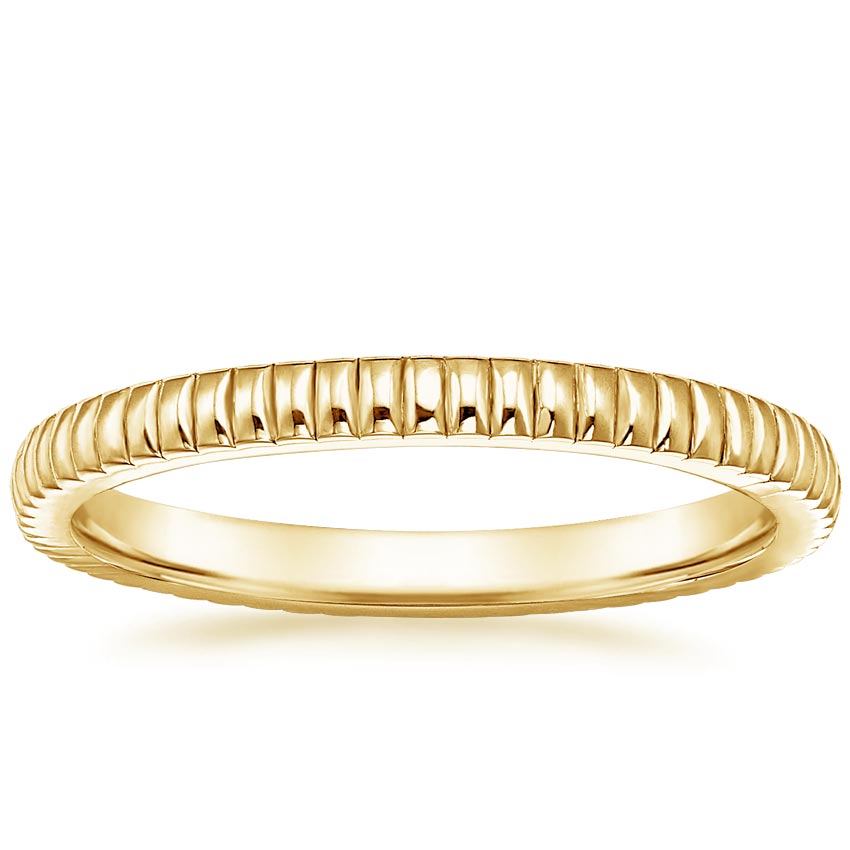 Soft fluted forms oscillate across the surface of this modern band adding a hint of architectural flair to a timeless, romantic design. Pair with satin finish or diamond-accented bands to create a personalized and chic stack.
Willa Opal and Diamond Pendant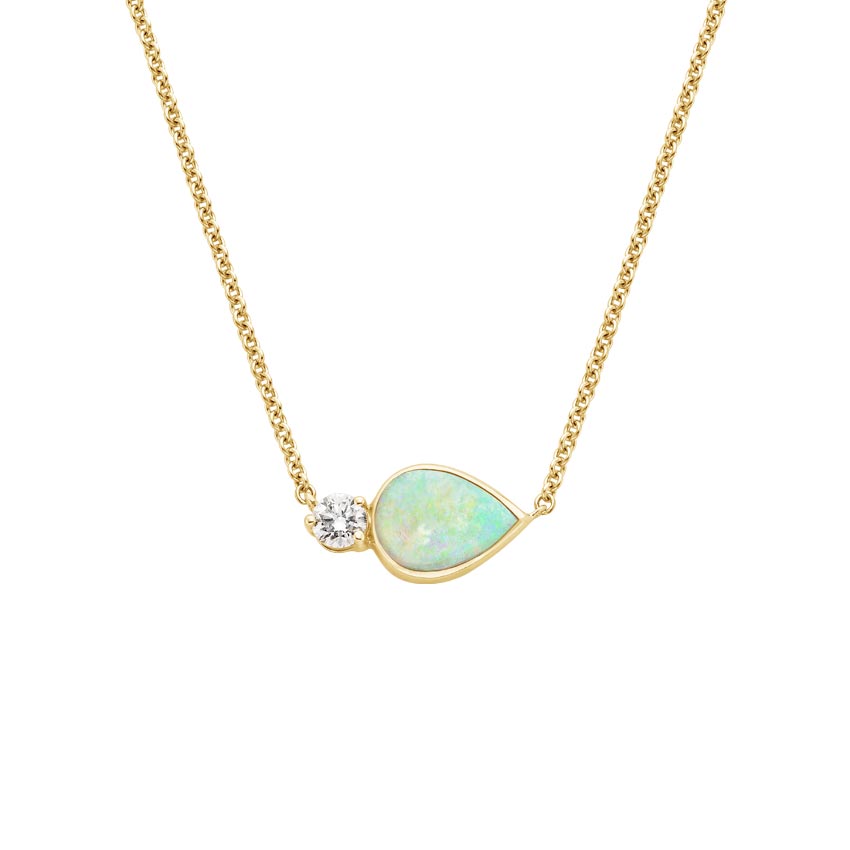 A pear-shaped opal cabochon is bezel-set horizontally with a sparkling diamond at its base for a captivating, whimsical look.
Alanna Freshwater Cultured Pearl and Diamond Ring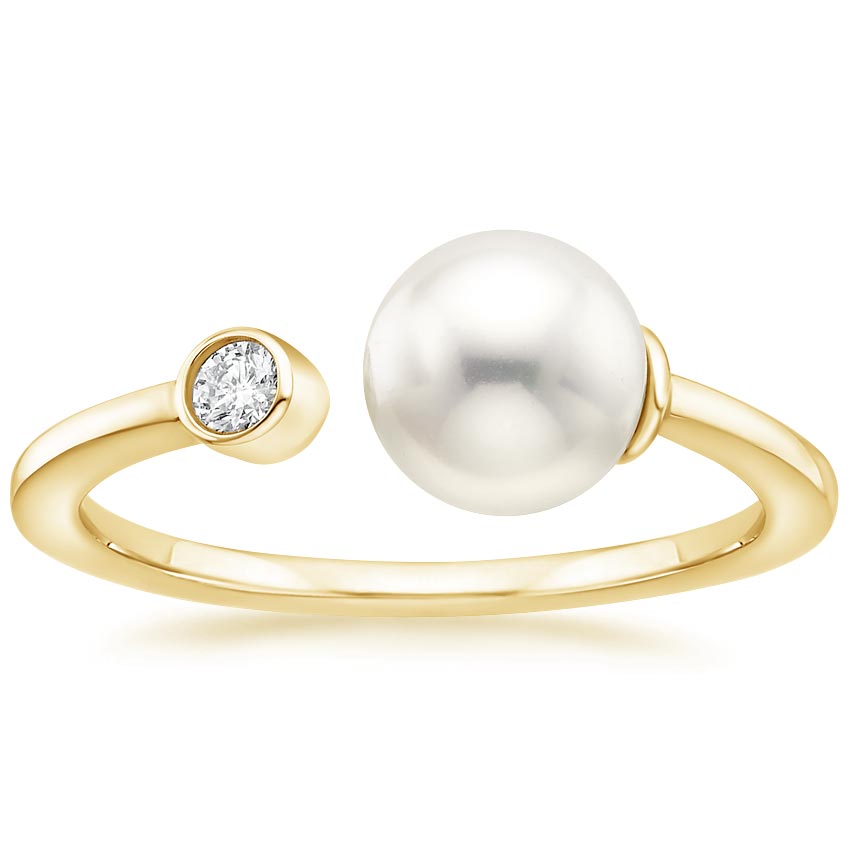 A freshwater cultured pearl and round diamond give way to a toi et moi cuff design that give this ring its chic and timeless charm.
Jewelry Gifts Over $1,000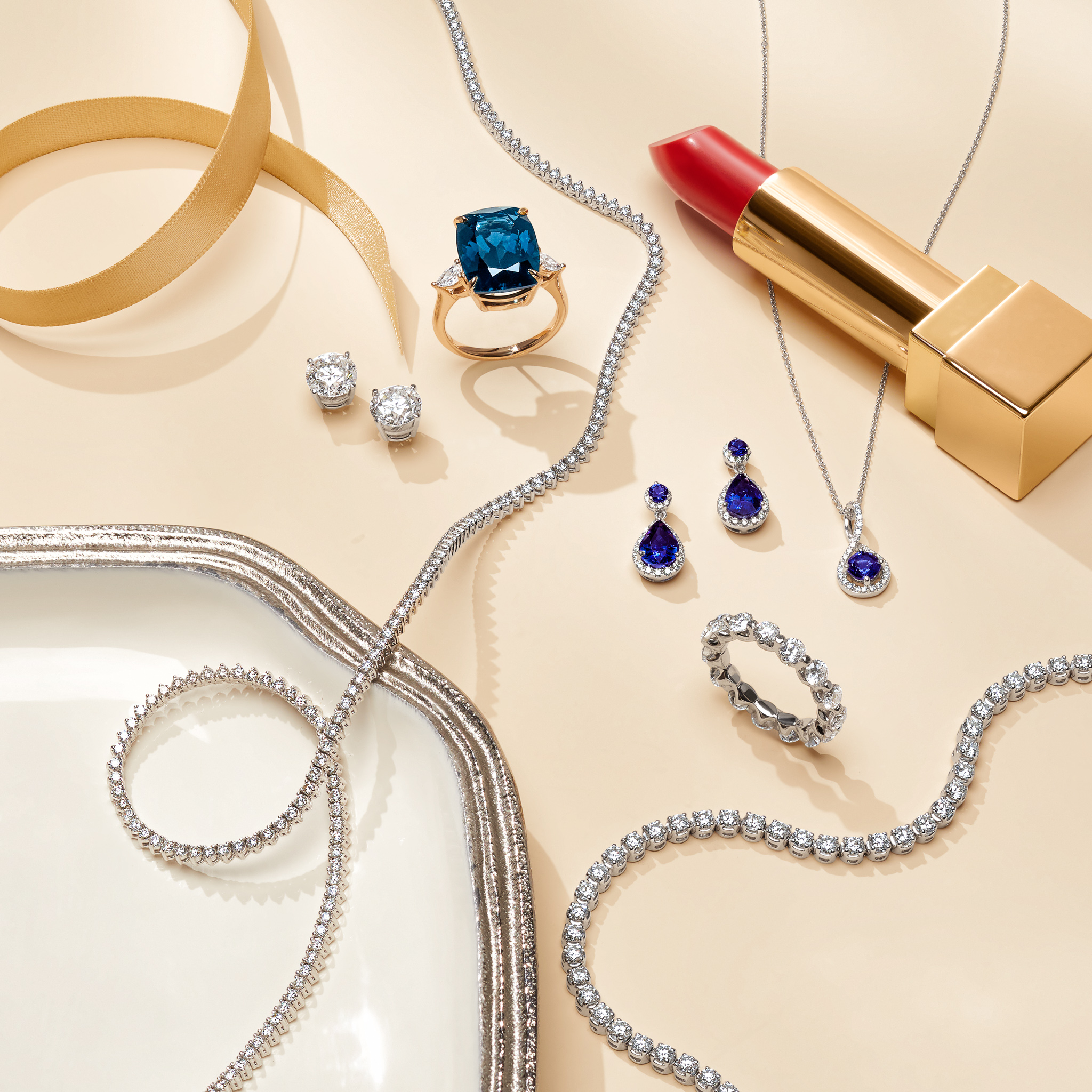 This year, give the gift of glamour. These dazzling diamond and gemstone gifts are heirlooms in the making.
Whisper Diamond Bangle Bracelet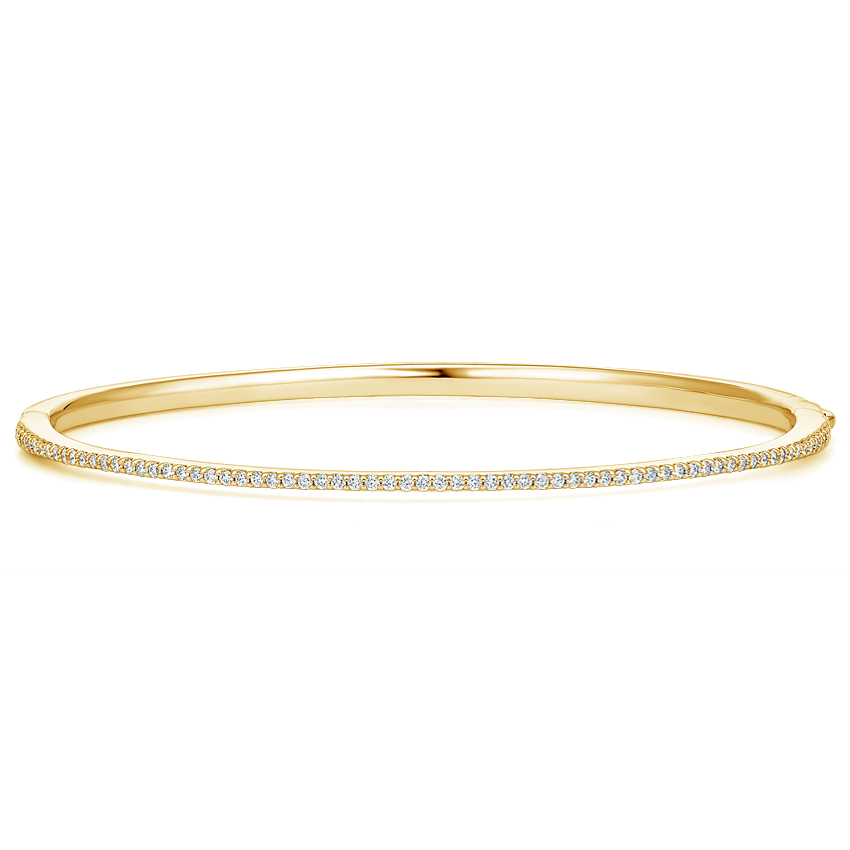 This diamond bangle embellishes the wrist with glimmering diamonds for an elegant and versatile look.
Indigo Sapphire and Diamond Earrings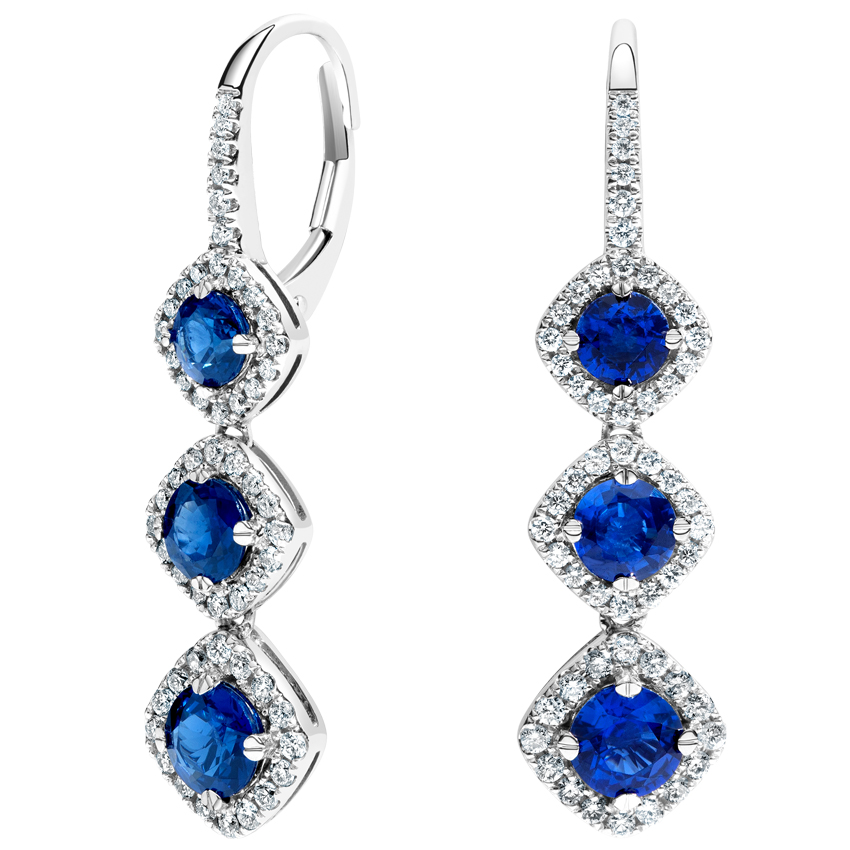 These classically sophisticated earrings feature stunning blue sapphires wrapped in prong-set, glistening diamonds. Chic and glamorous, these earrings make for the perfect jaw-dropping gift.
Diamond Tennis Necklace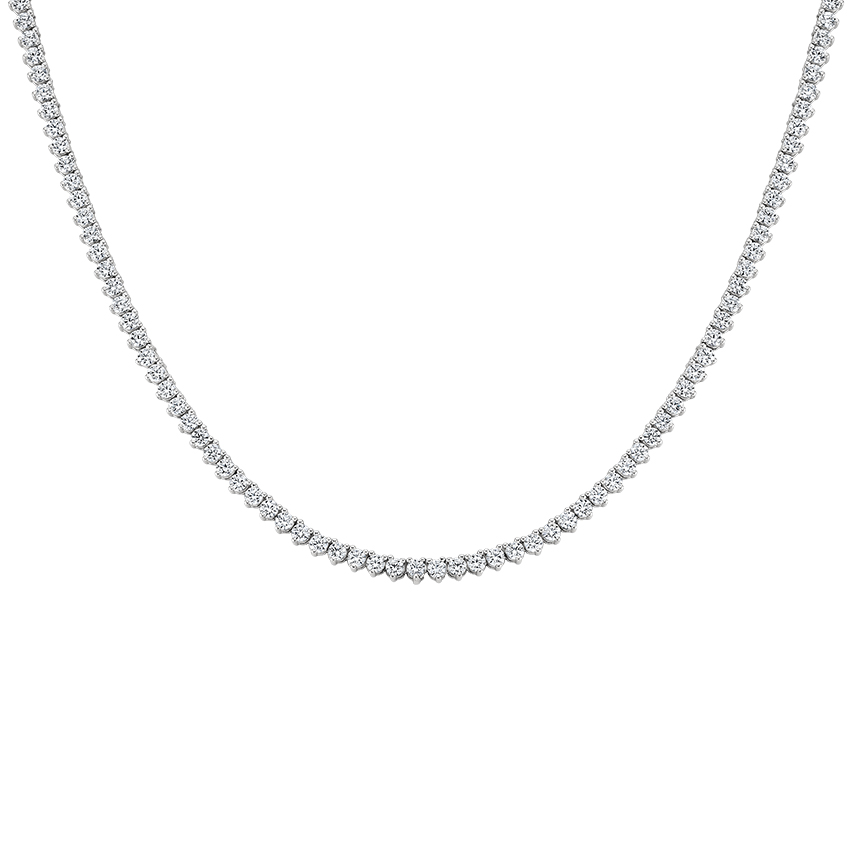 Timeless and resplendent, this show-stopping tennis necklace features dazzling round diamonds that produce an aura of shimmering, eye-catching light.
Bliss Lab Created Diamond Hoop Earrings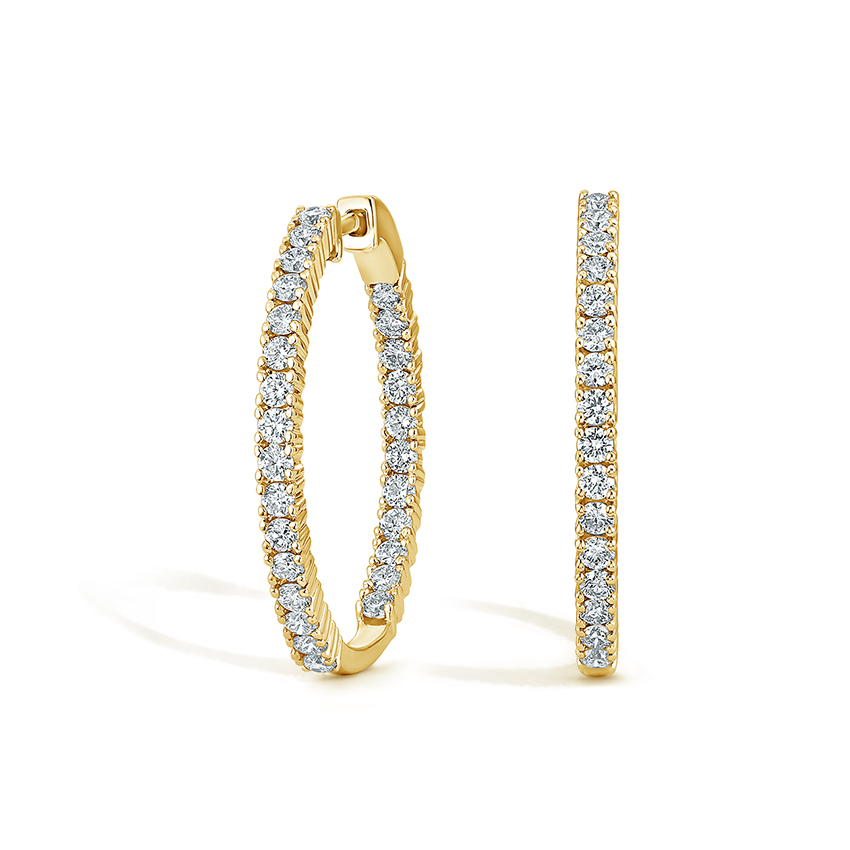 These glamorous hoop earrings feature dazzling lab diamonds from the inside and outside for maximum sparkle.
Diamond Tennis Bracelet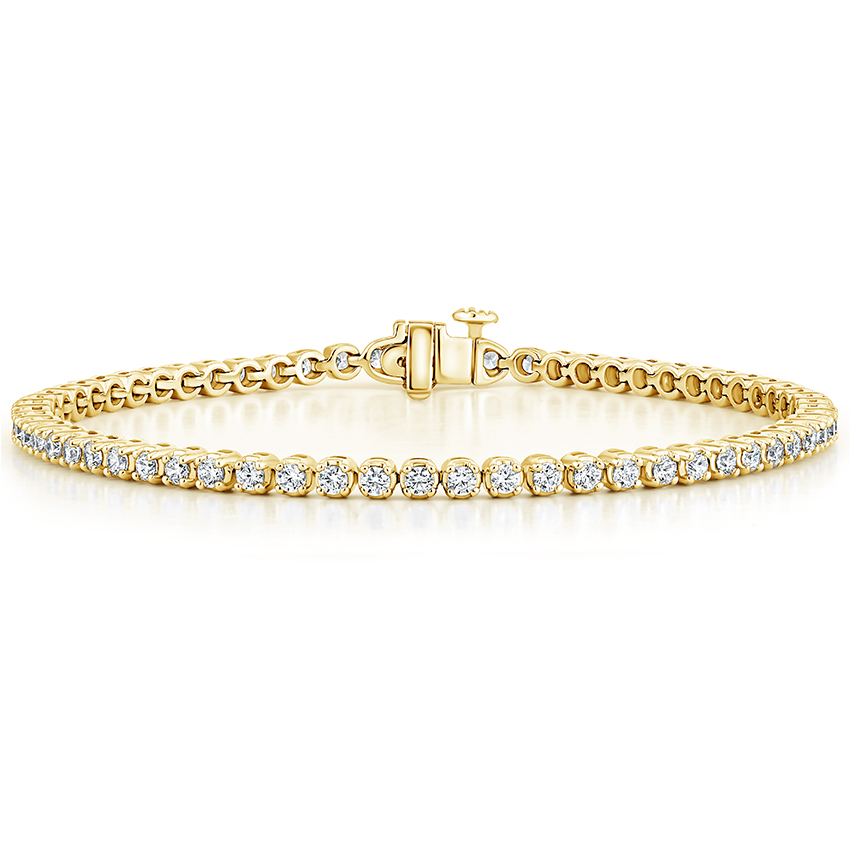 This eye-catching tennis bracelet embellishes the wrist with 2 carats of shimmering diamonds individually set in lustrous links.
Final Thoughts
Which of these beautiful jewelry gifts would you add to your holiday wish list? Share your favorites with us on our Instagram, Facebook, Twitter, or in the comments below!