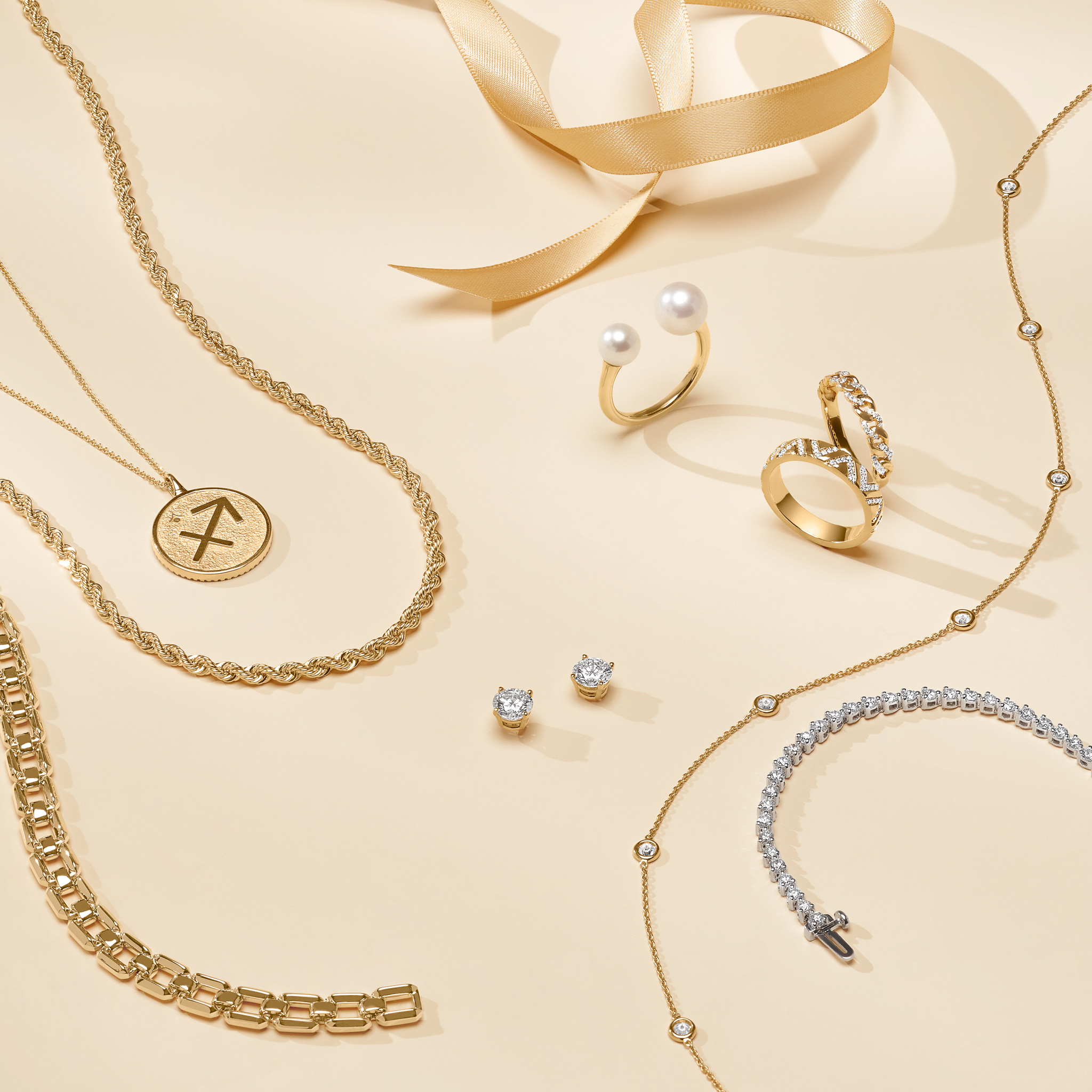 'Tis the season for the joy of gifting! This holiday, check off their wish list in style by giving the gift of sparkling fine jewelry. From modern chains to shimmering tennis classics and bold silhouettes, explore our curated list of this year's best gifts to find the perfect piece.  
Jewelry Gift Ideas for Her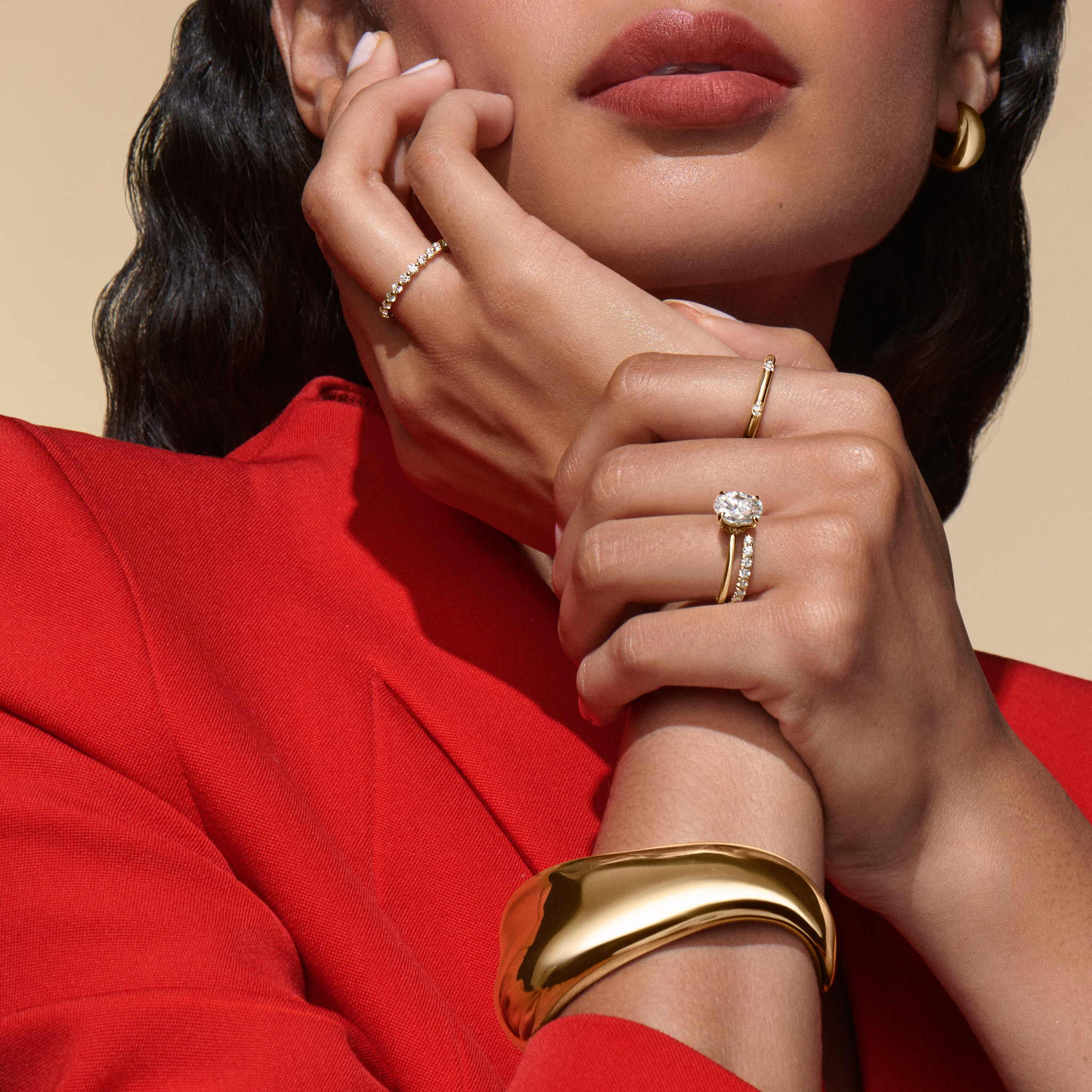 She deserves it all — especially the best jewelry. Whether it's a classic pearl look for your mom or a more modern hoop for your girlfriend, here are our top styles that can help you knock your gift game out of the park.  
White Gold Freshwater Cultured Pearl Halo Diamond Earrings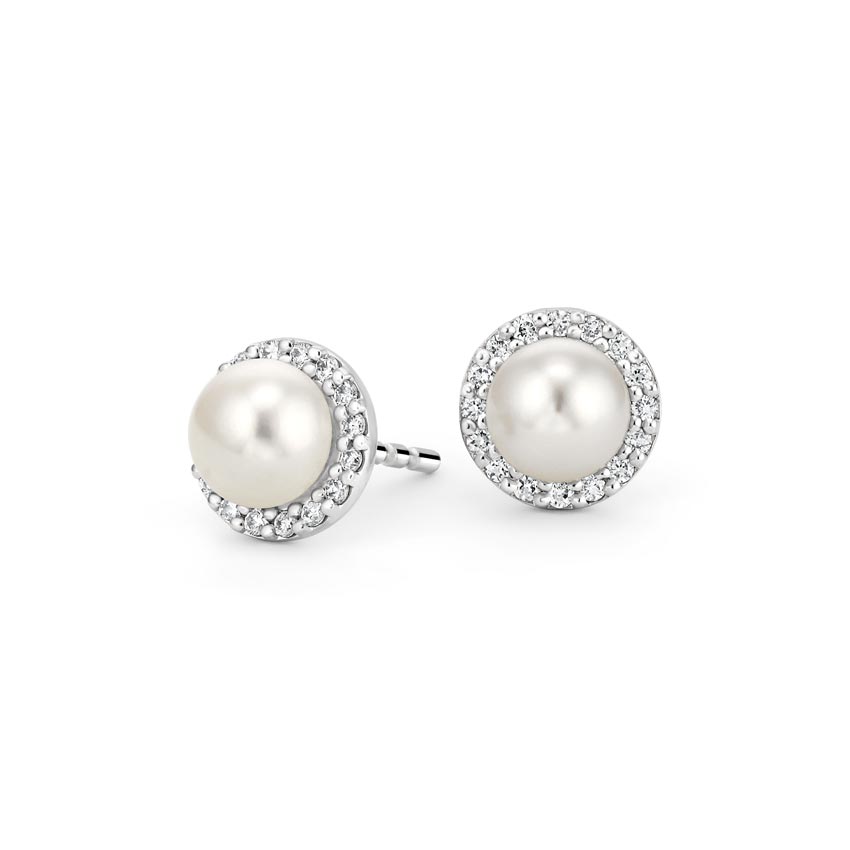 A beautifully matched pair of freshwater cultured pearls are each surrounded by a stunning halo of pavé-set diamond accents in these timeless earrings.  
White Gold Lab Diamond Tennis Necklace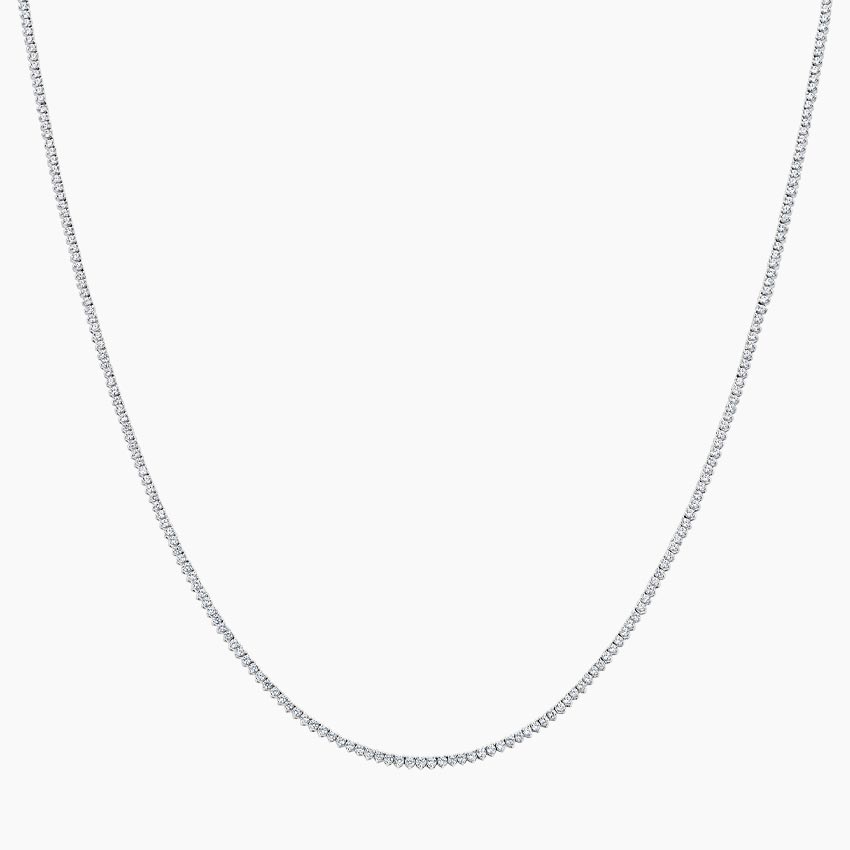 Lustrous links of precious metal cradle round lab diamonds in this timeless piece that's perfect for layering or elevated everyday wear.  
Yellow Gold Marseille Diamond Hoop Earrings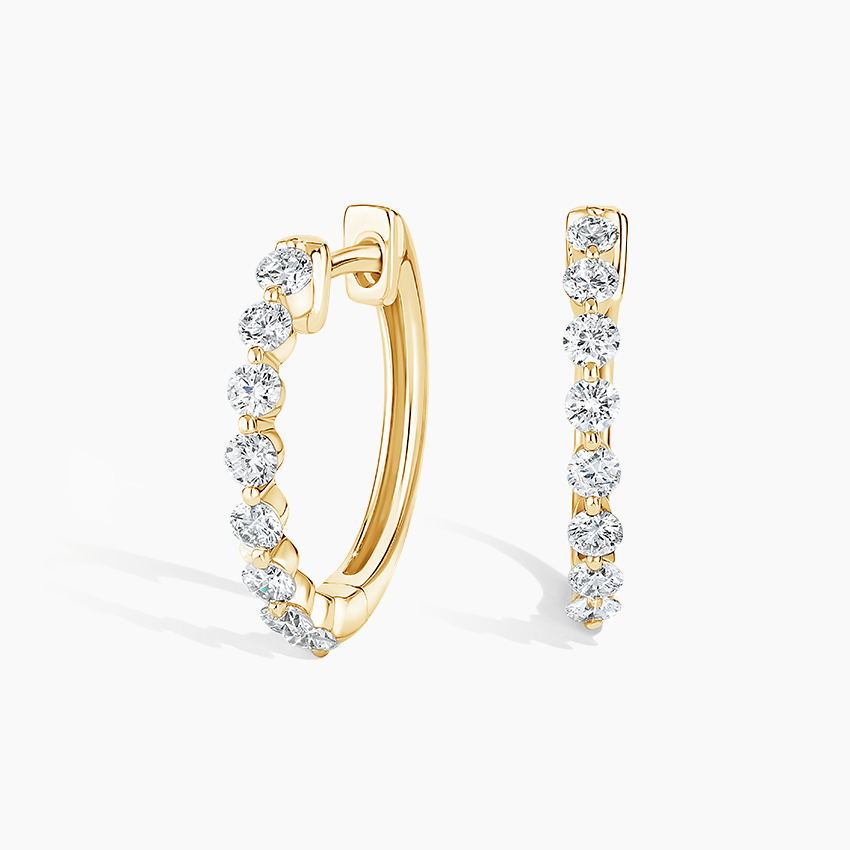 Stunning yet effortless, these beautiful hoop earrings feature glistening round diamonds in sophisticated shared-prong settings.  
White Gold 6.5 In. Certified Lab Diamond Tennis Bracelet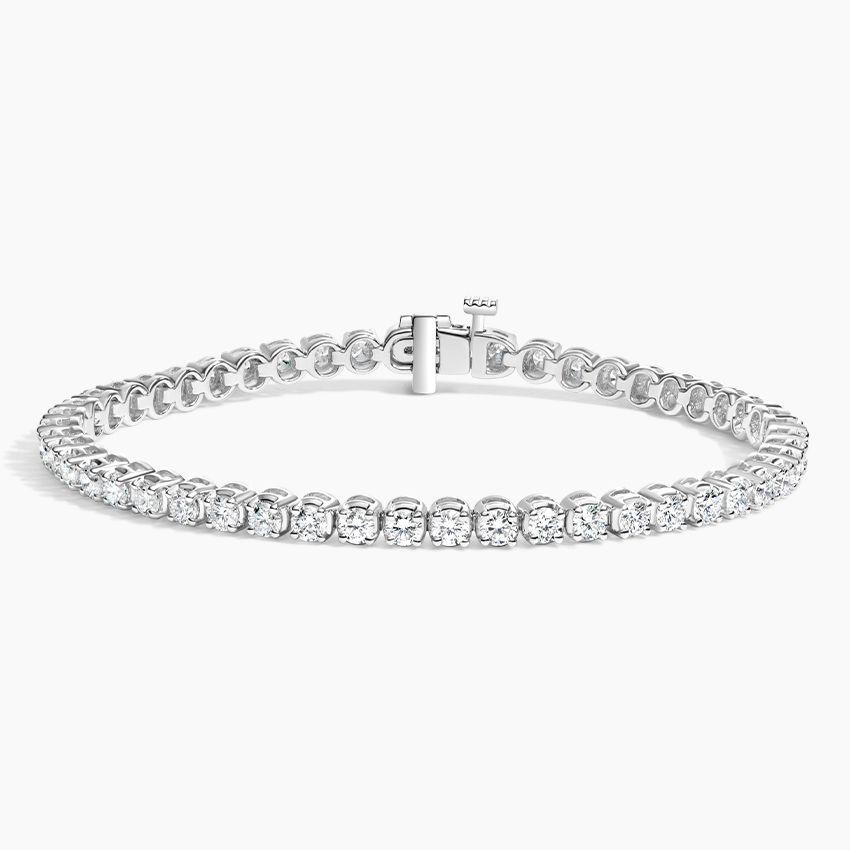 This eye-catching 6.5-inch tennis bracelet embellishes the wrist with 4 carats of shimmering lab diamonds individually set in lustrous links. An IGI lab grading report accompanies each bracelet.  
Jewelry Gift Ideas for Him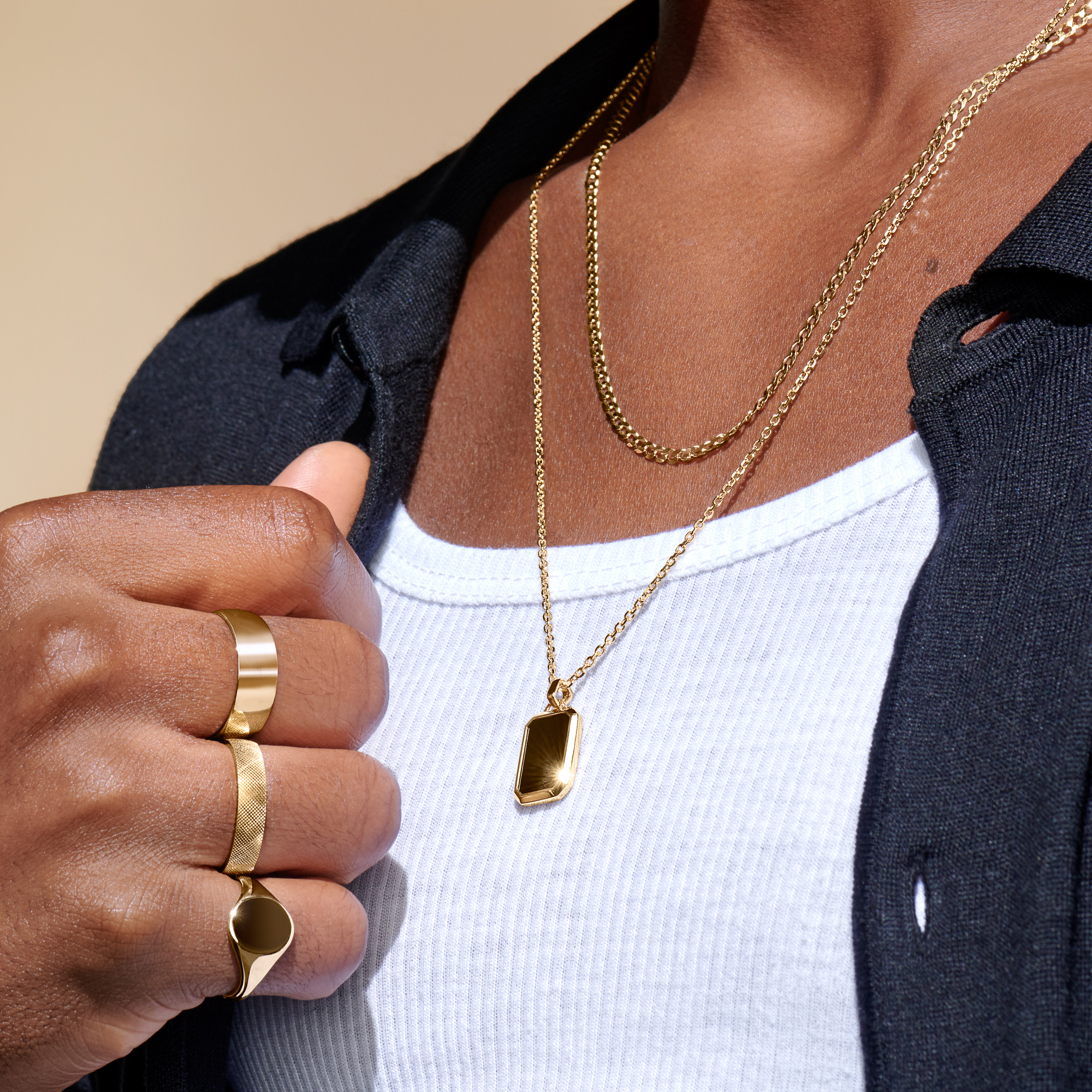 Who says he can't serve up sparkle? With our collection of timeless men's jewelry, he can. From sparkling studs to classic chain necklaces, discover the perfect piece to light up his look this year.  
Yellow Gold Zeke 24 In. Curb Chain Necklace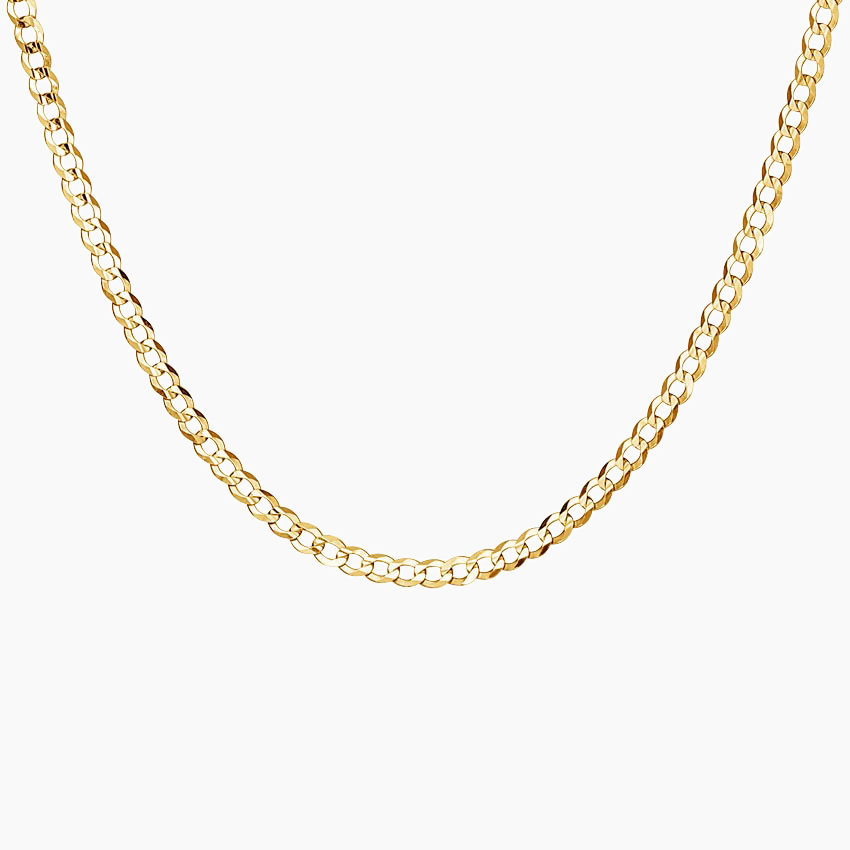 Iconic yet understated and perfect for everyday wear, this 24-inch curb chain necklace features lustrous links that lay handsomely on the necklace.  
Silver Homme Engravable Round Cufflinks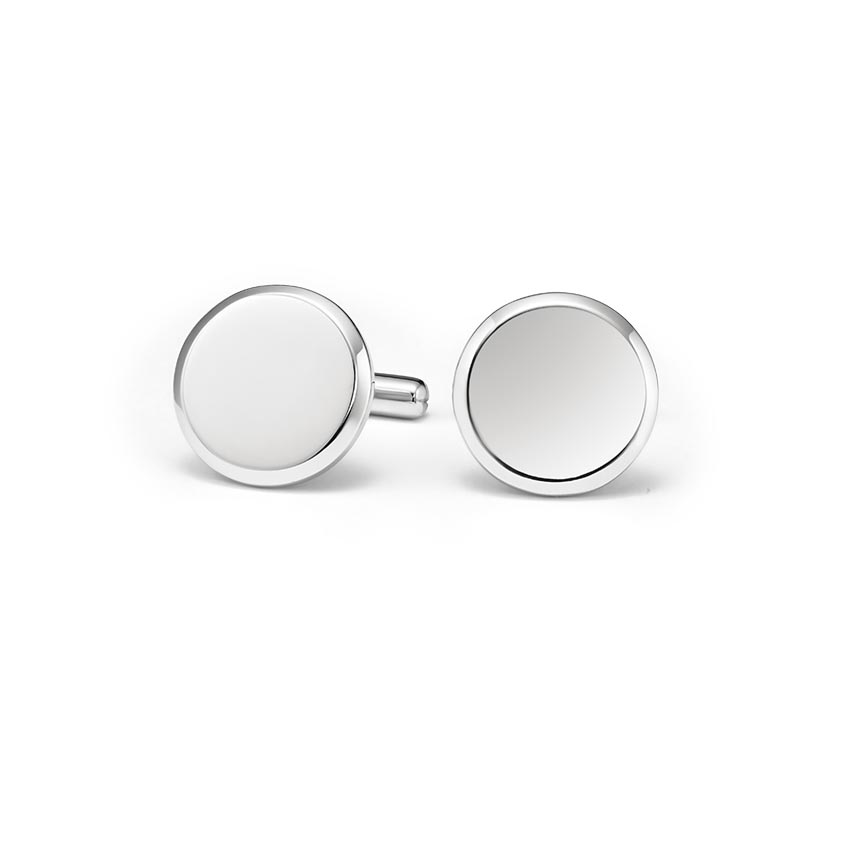 Essential staples in any suit-wearer's wardrobe, these engravable round cufflinks feature beveled edges that add a contemporary touch to a classic design.  
White Gold Round Diamond Stud Earrings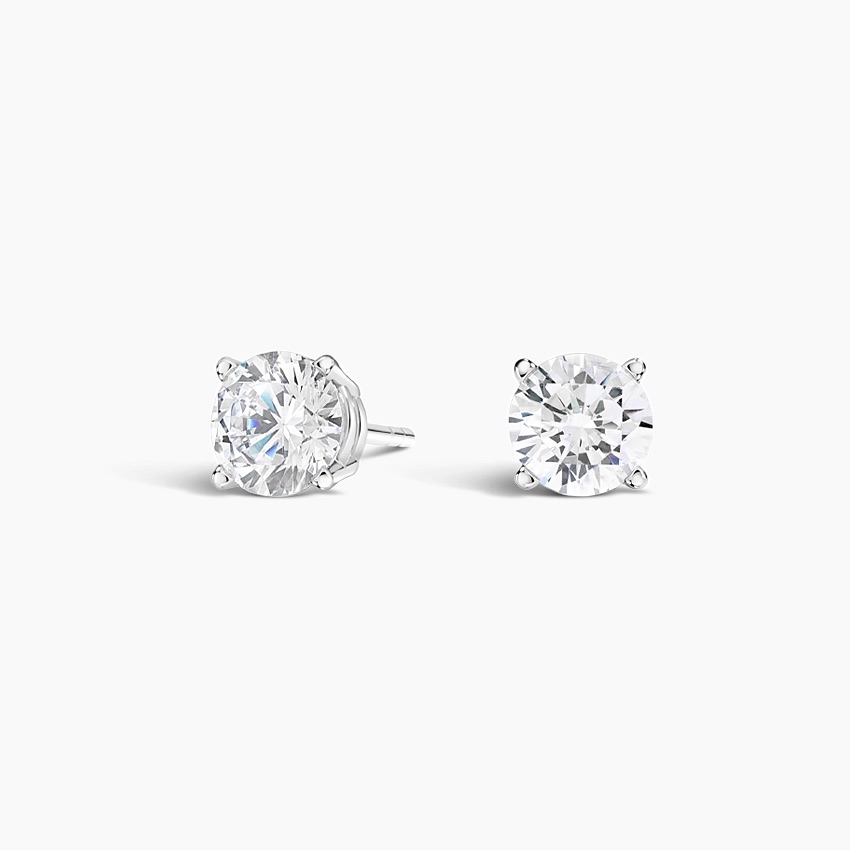 These beautiful earrings feature a matched pair of round brilliant diamonds secured in classic basket settings.  
Yellow Gold Homme Engravable ID Bracelet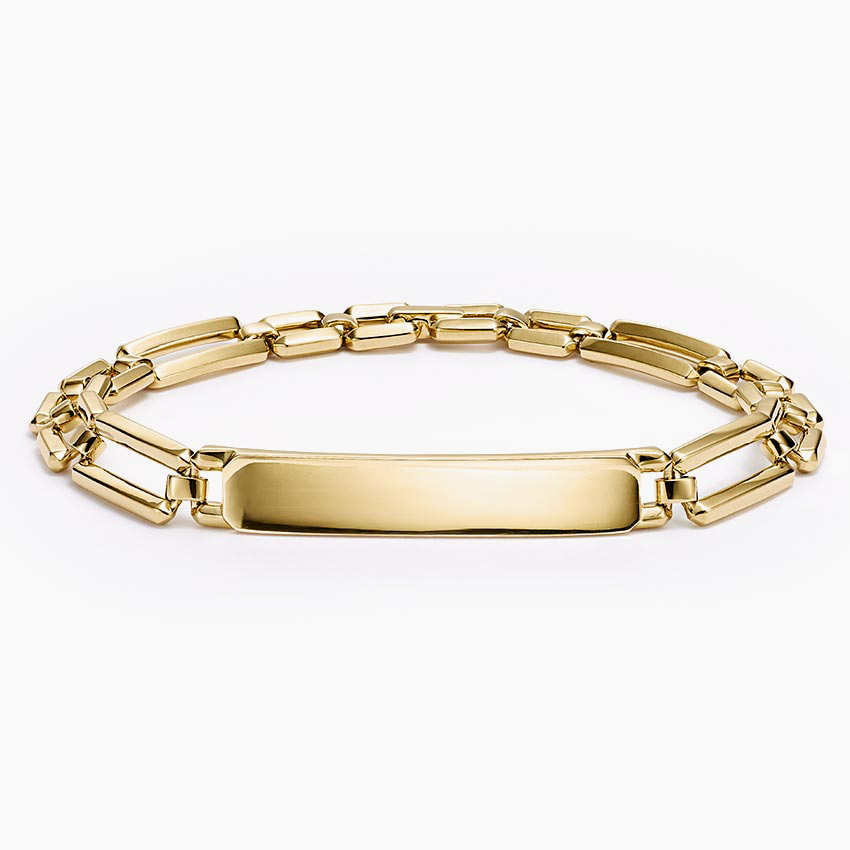 A modern take on a classic style, this 8-inch engravable ID bracelet features short and long beveled links and a lustrous bar that provides the opportunity for personalization.  
Jewelry Gift Ideas for Friends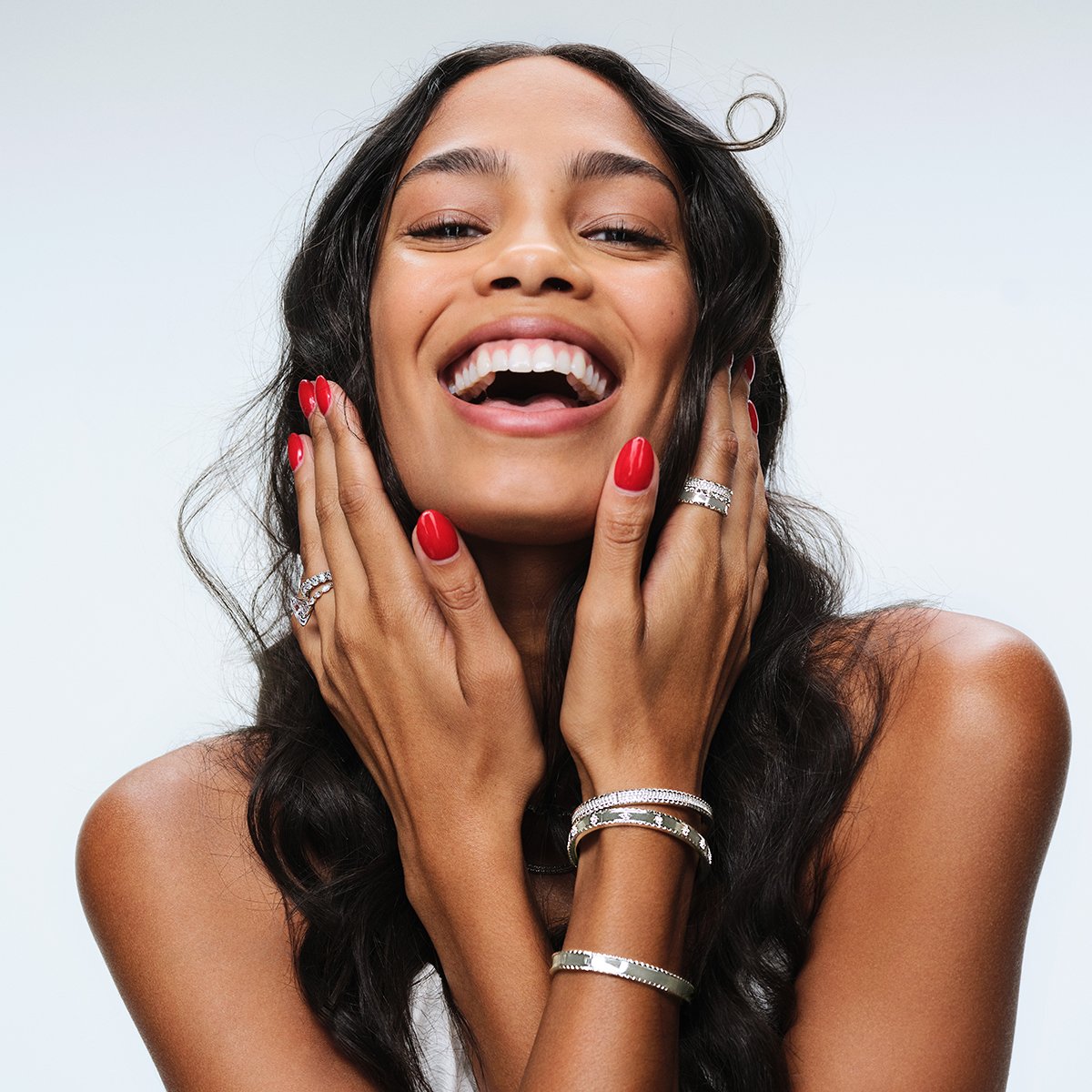 The holidays are the perfect time of year to show your friends just how much you appreciate them — and there's no better way to show how much you care than giving a piece of jewelry they'll love (and wear) forever.   
Silver Floating Solitaire London Blue Topaz Pendant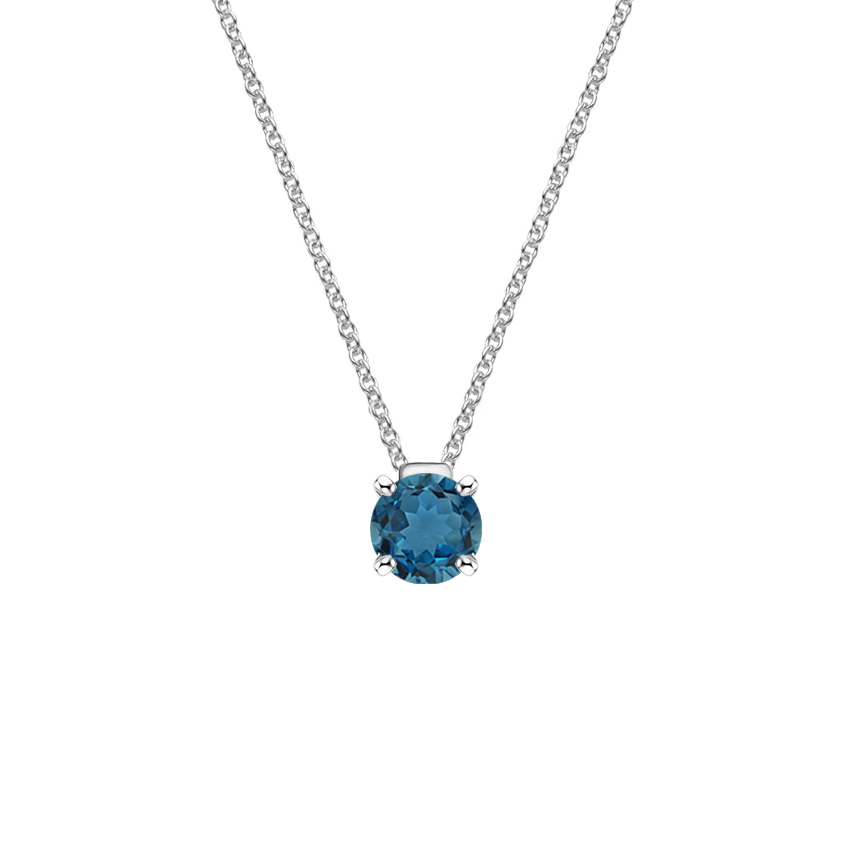 A beautiful London Blue topaz is set in this elegant pendant style that glides smoothly along a lustrous cable chain. The length of the necklace can be adjusted to either 16 or 18 inches to suit individual preferences.  
Yellow Gold Lola Paperclip 18 In. Chain Necklace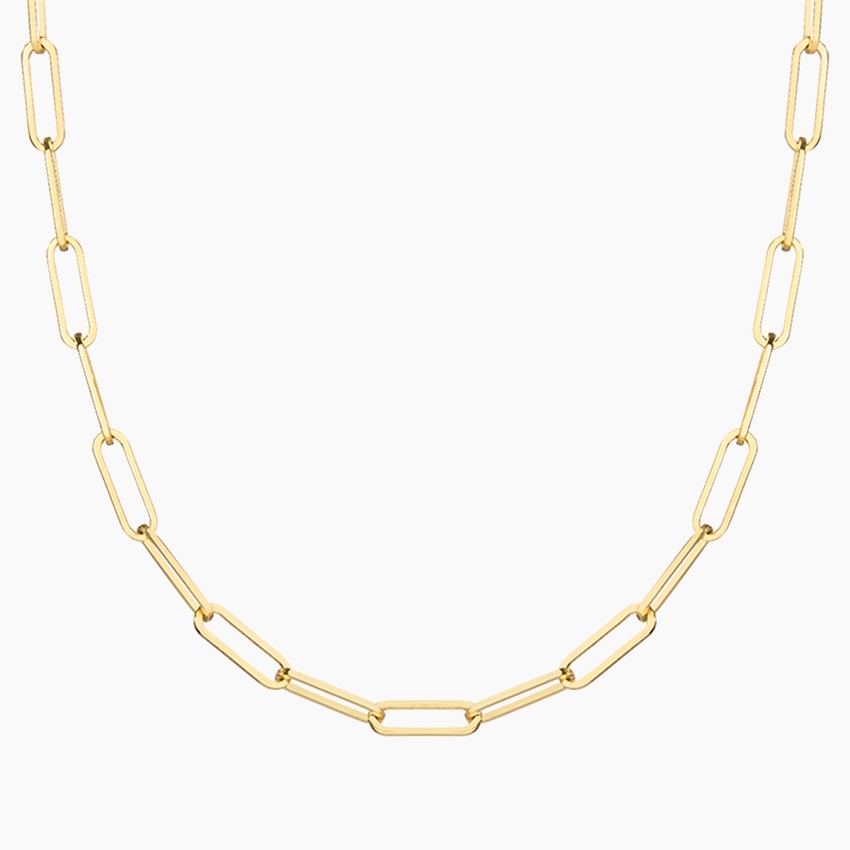 Perfect on its own or paired with other necklaces in a chic stack, this trendy small paperclip chain is a fabulous and stylish statement piece.  
Yellow Gold Engravable Bar Bracelet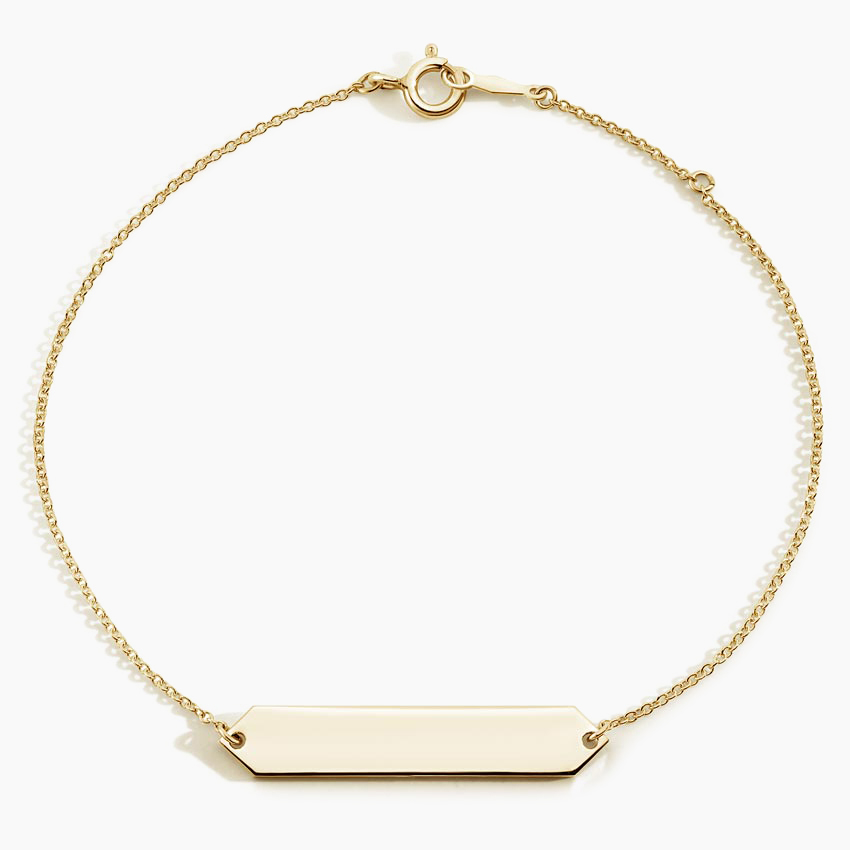 A lustrous metal bar is attached to a cable chain in this chic yet classic and wearable everyday engravable bracelet. The length of the chain can be adjusted to 6 or 7 inches to suit individual preferences.  
Yellow Gold Gemini Zodiac Charm Bracelet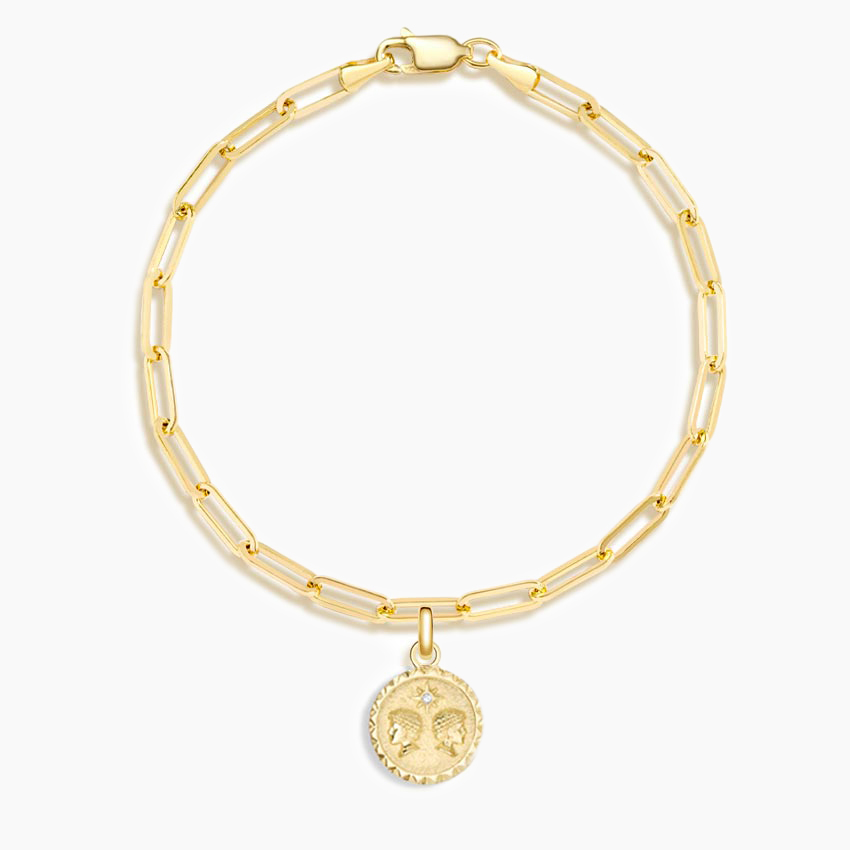 A pair of twins embossed on a disc adorned with a starlike diamond empowers this paperclip charm bracelet and its wearer with the characteristics of the Zodiac air sign Gemini: charm, curiosity, and wit.   
Personalized Jewelry Gifts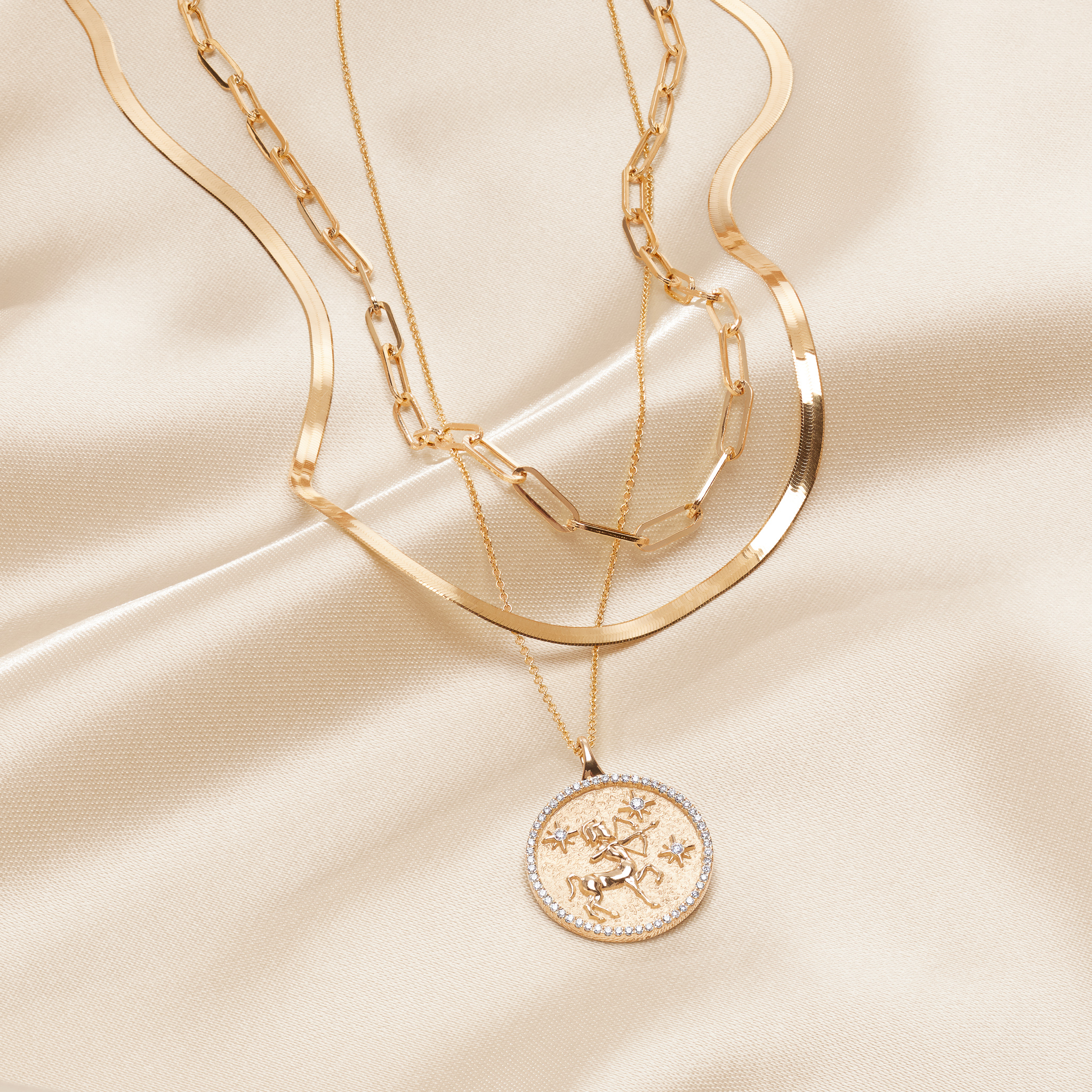 Consider a personalized jewelry gift if you want your gift to be extra meaningful this year. These designs let you add an engraving, choose an initial, or write a word to truly put your stamp (or theirs) on a special piece of fine jewelry.   
Yellow Gold Block Name Necklace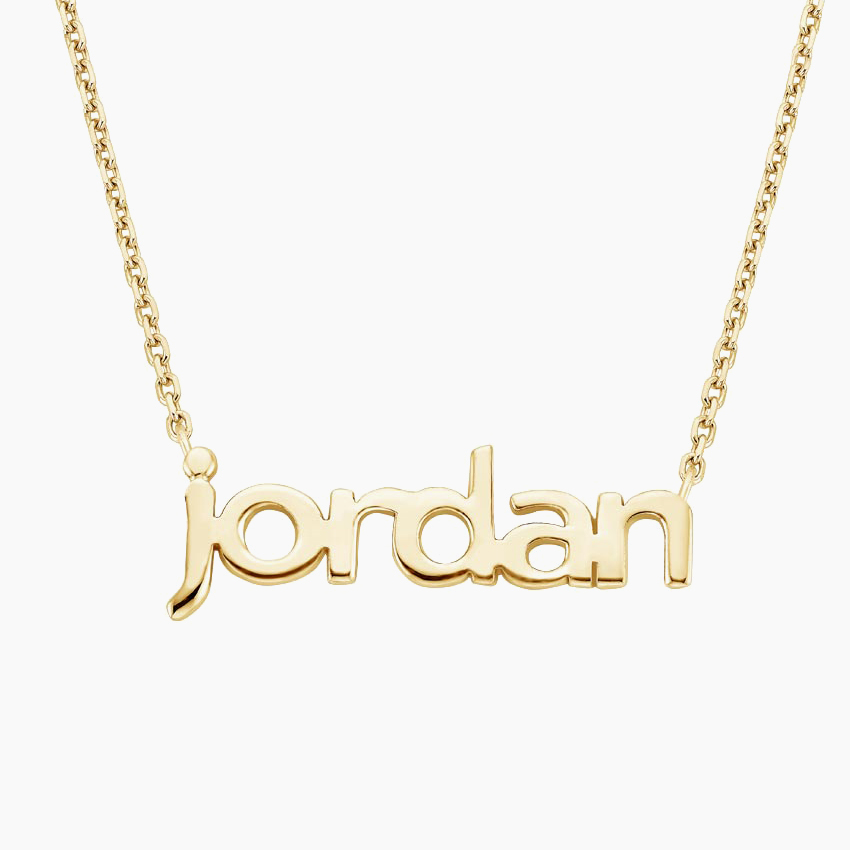 Personalize this necklace with your name, favorite place, or a meaningful word written in lustrous letters. The length of the chain can be adjusted to 16, 17, or 18 inches to personalize the design further.  
Yellow Gold Engravable Vertical Bar Pendant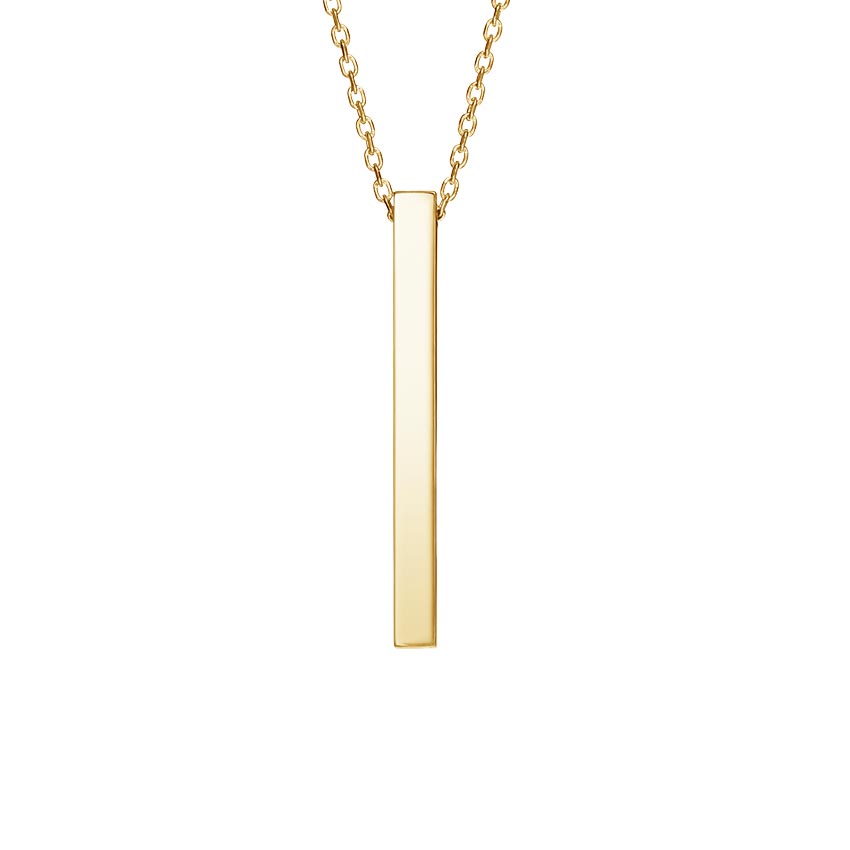 Engravable on all four sides, this lustrous bar hangs elegantly from a cable chain for a sleek and sophisticated look.  
Yellow Gold Sol Signature Diamond Ring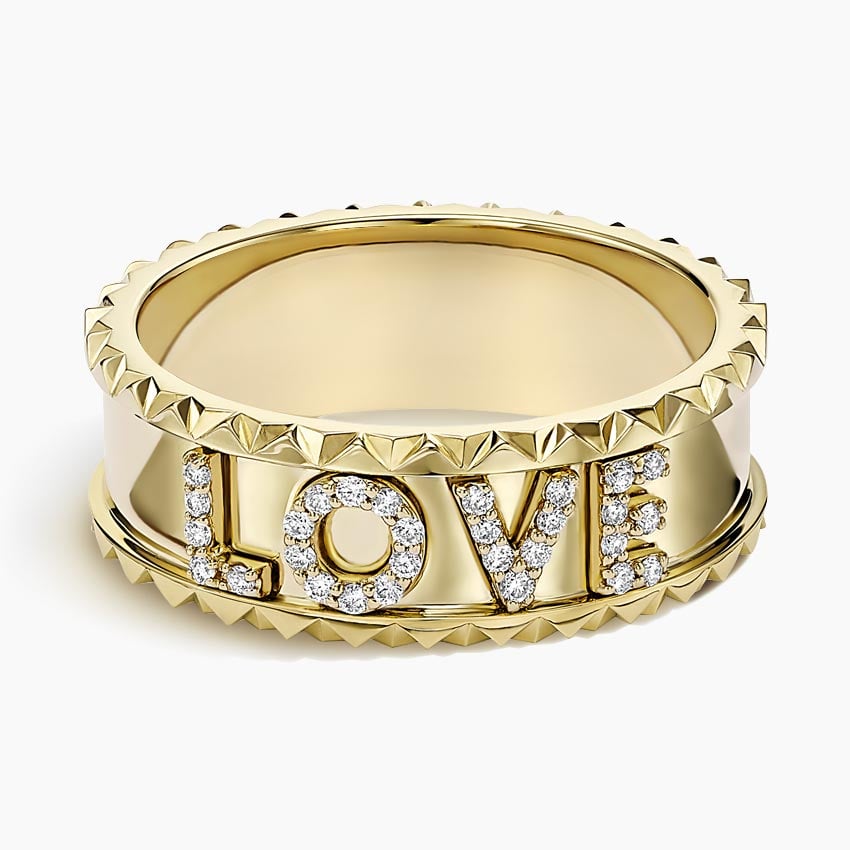 A recognizable bright-cut border emanates the rays of the sun in this personalizable ring that lets you make a shining statement with words, letters, and symbols in pavé diamonds.  
Yellow Gold Initial 18 In. Diamond Medallion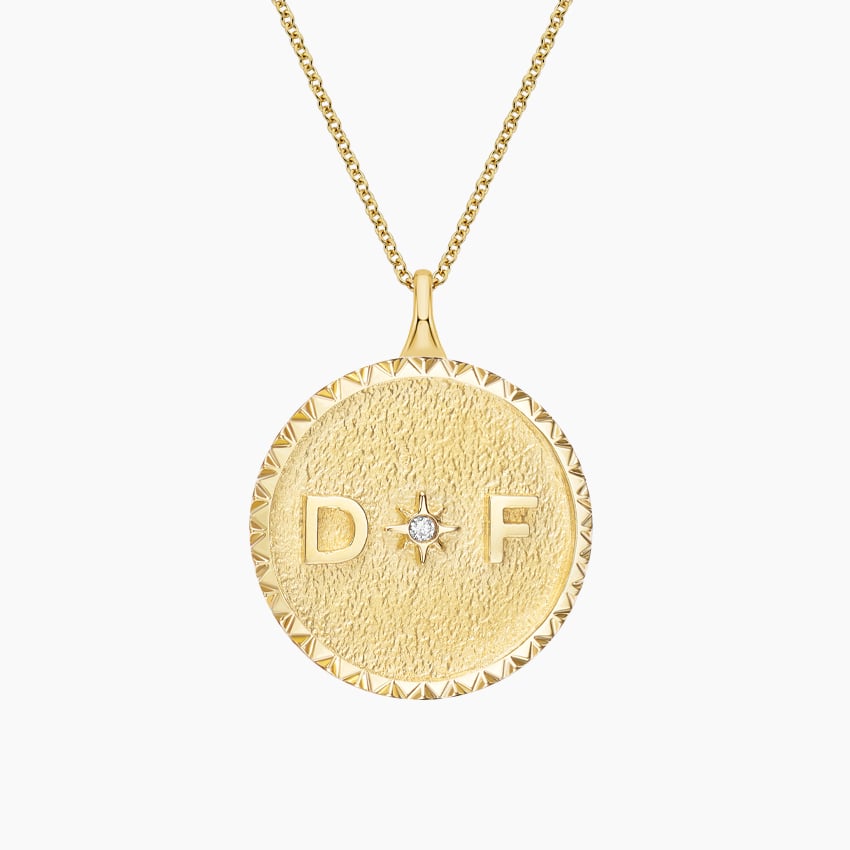 Personalize this medallion with the initials and chain length of your choice for a custom, one-of-a-kind look.  
Unique Jewelry Gifts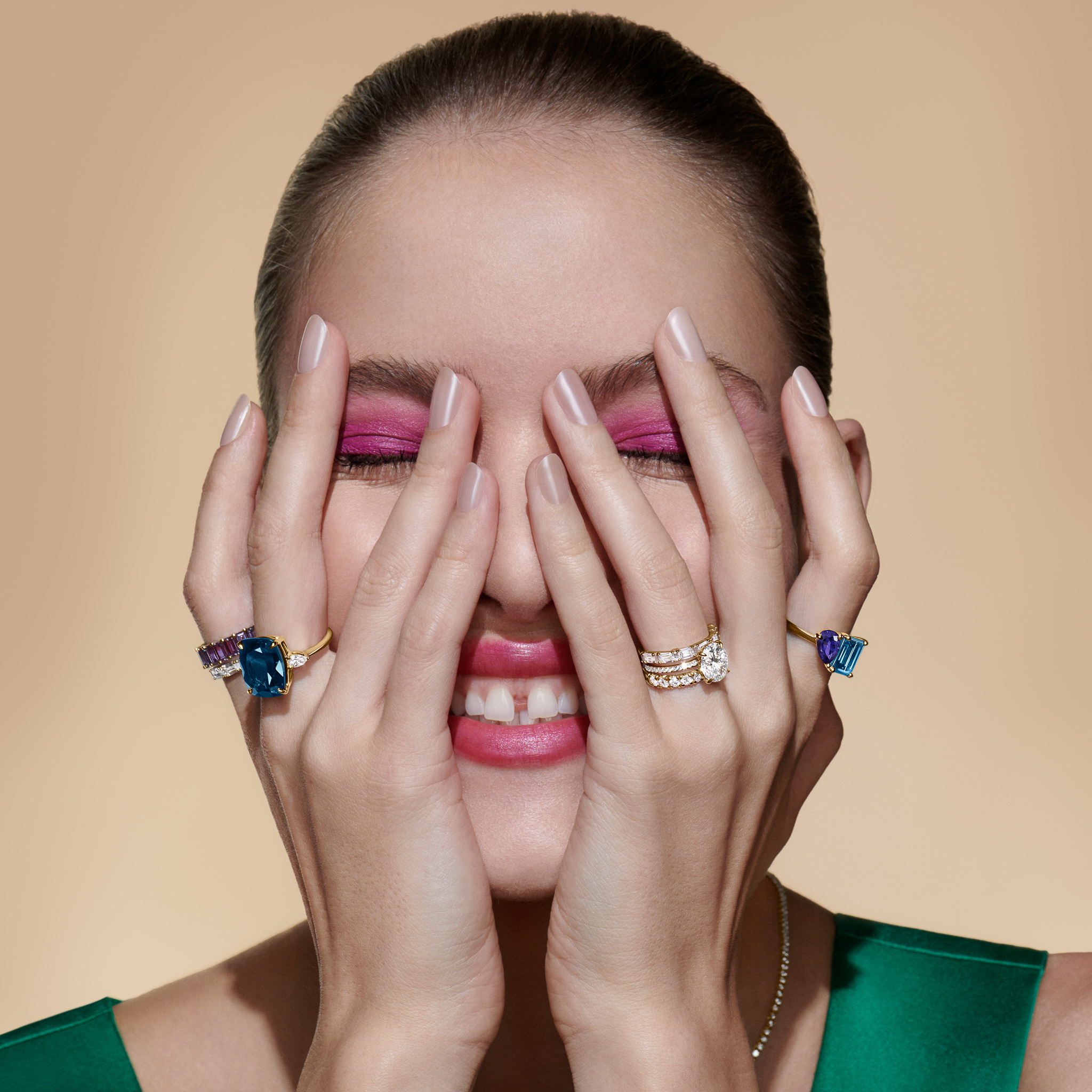 There's always someone in our lives who loves to stand out. They like to be over the top, the best-dressed, and always set the trends. This year, match their energy and gift them something that's in a league of its own.  
Yellow Gold Duality Cultured Pearl and Paperclip Chain Necklace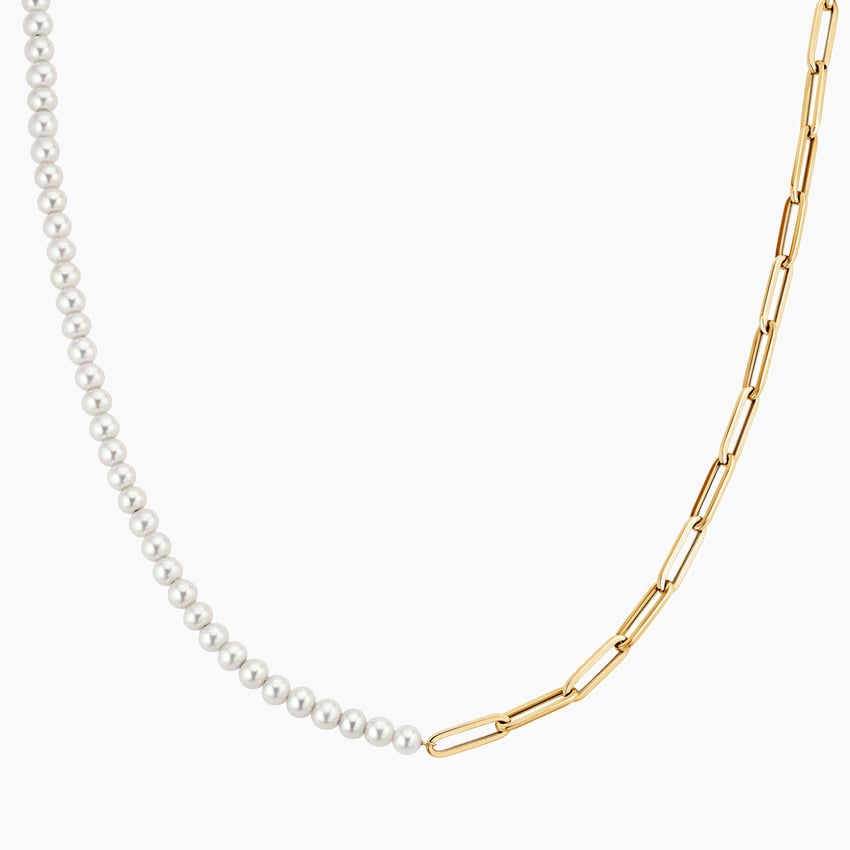 As chic and trendy as can be, this half pearl and chain necklace is adorned on one side with lustrous cultured pearls and a paperclip chain on the other, creating a versatile look that can be worn with pearl-forward or flipped for a full paperclip look.  
Yellow Gold Emerald Lab Diamond Bezel Hoop Earrings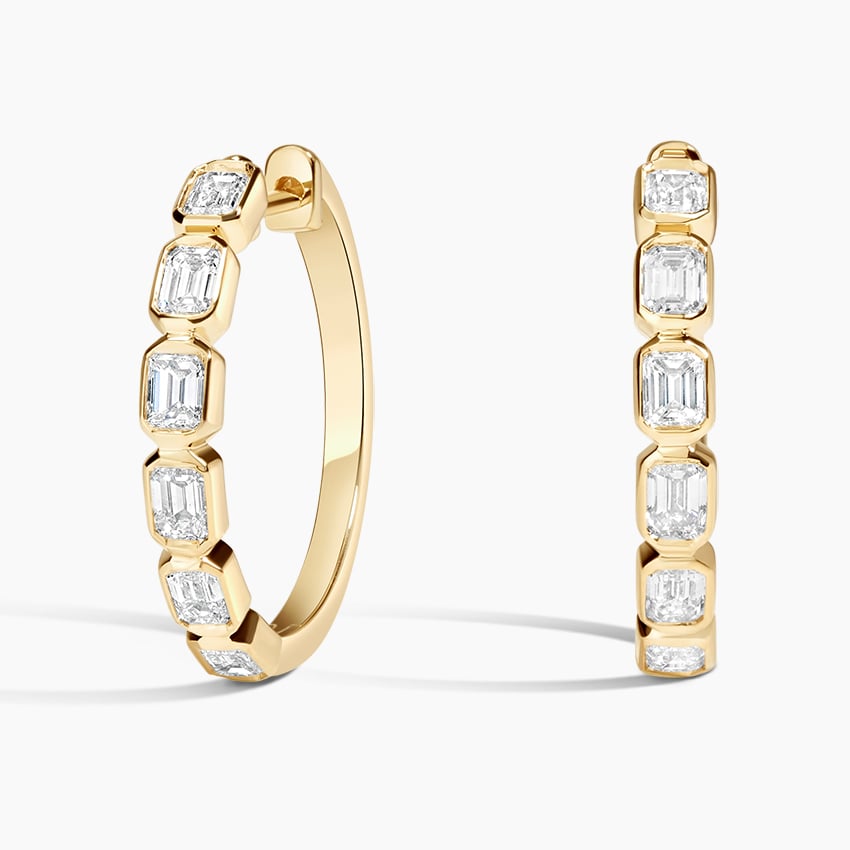 Emerald-cut lab diamonds are placed in lustrous bezel settings in these effortlessly modern yet timeless hoop earrings.
White Gold Sonya Baguette and Round Lab Diamond Wrap Ring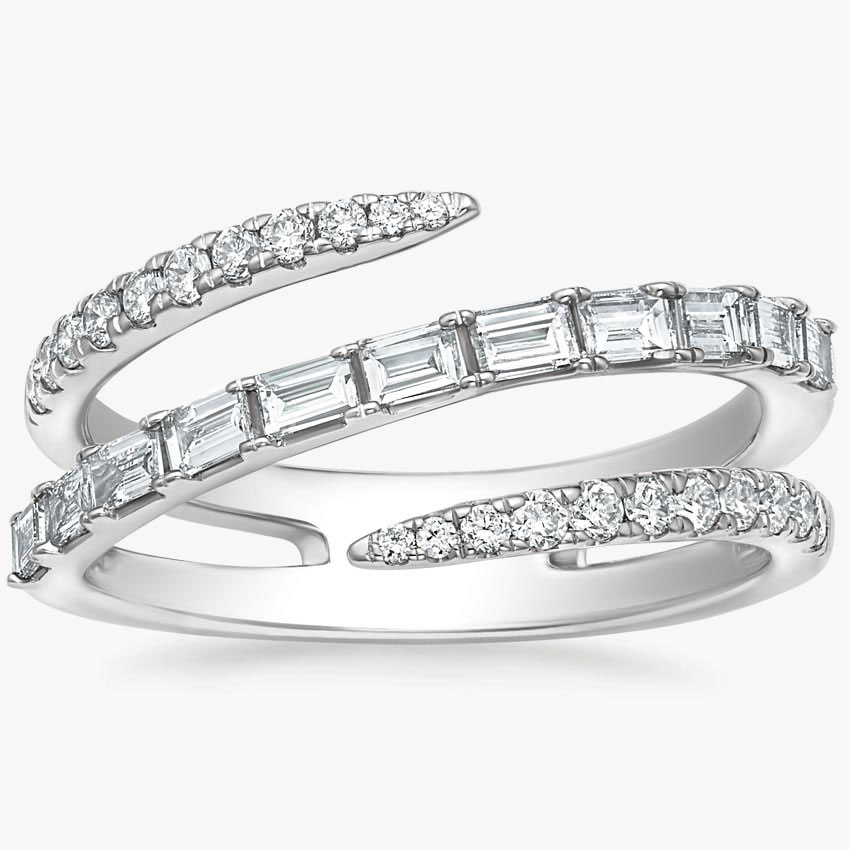 This trendy wrap ring features rows of baguette and round lab diamonds for a chic, design-forward look.
Yellow Gold

Fairmined

™ Spira Ring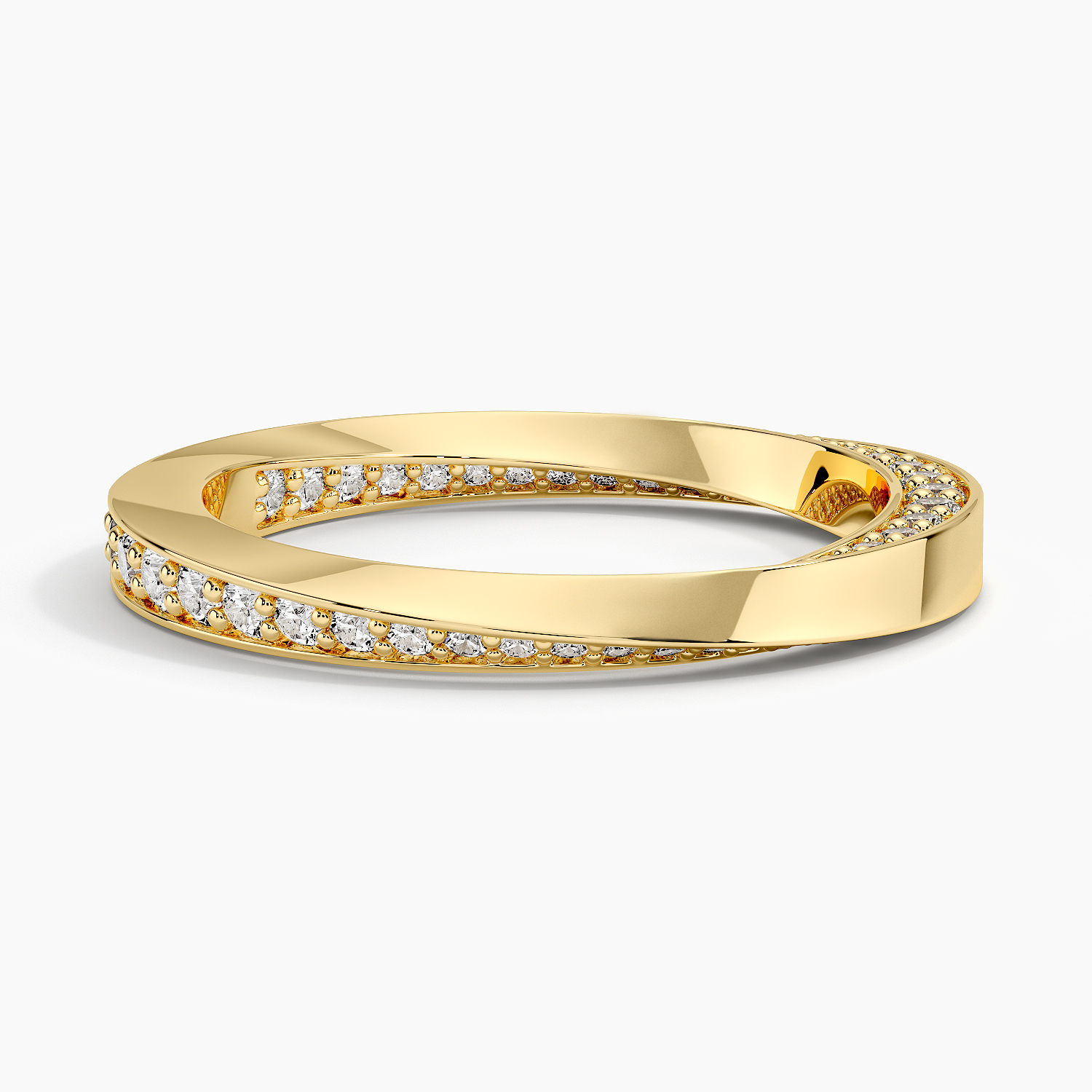 A twist of shimmering diamonds adds a hint of unique sparkle to the modern, sleek design of this elevated ring crafted in Fairmined™ gold that acts as an active force for good
Trendy Jewelry Gifts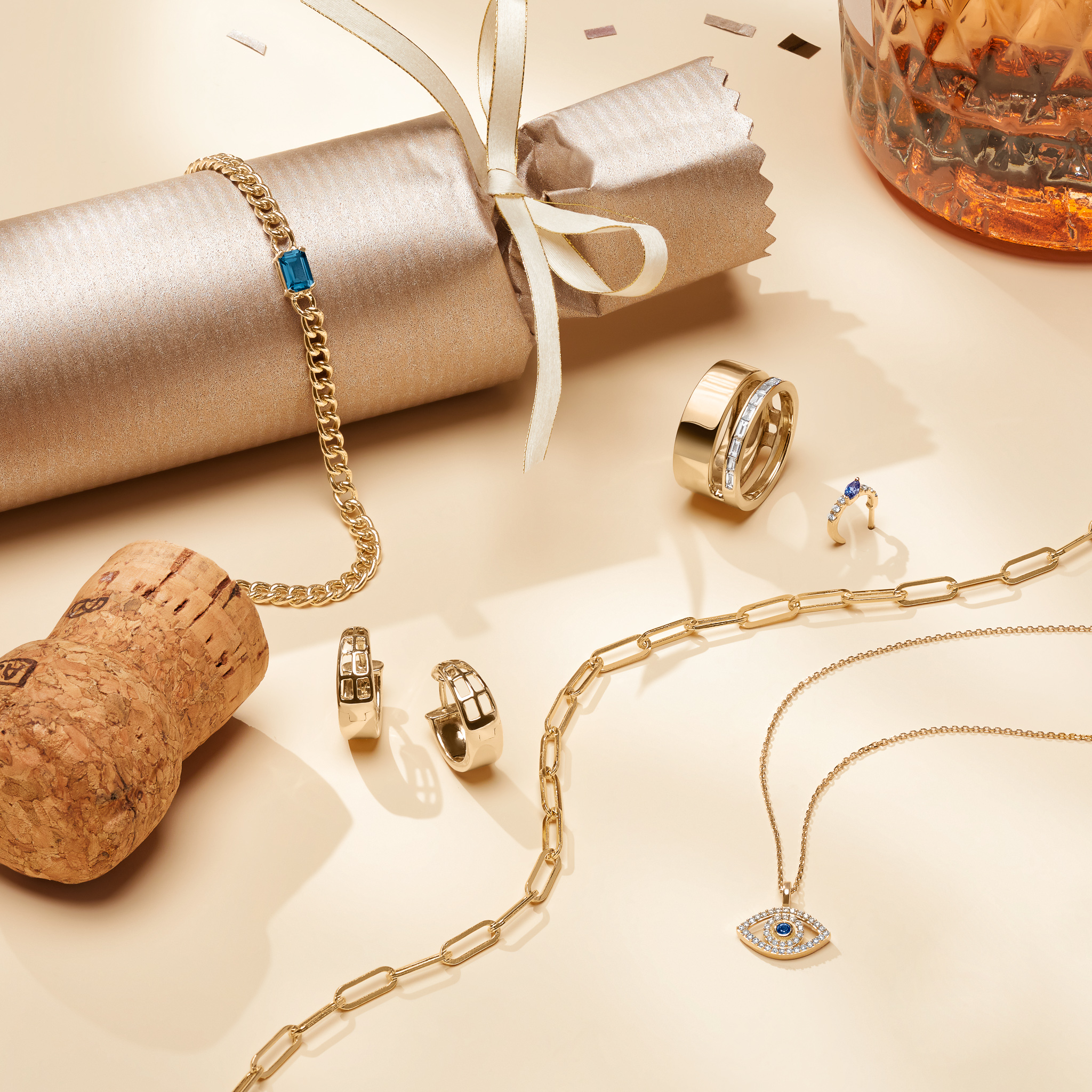 This one is for the trendspotters. These designs make the perfect gifts for those on top of what's popular — they are ultra-trendy and uniquely timeless (and always crafted to last).  
White Gold Lab Diamond Bezel Solitaire Pendant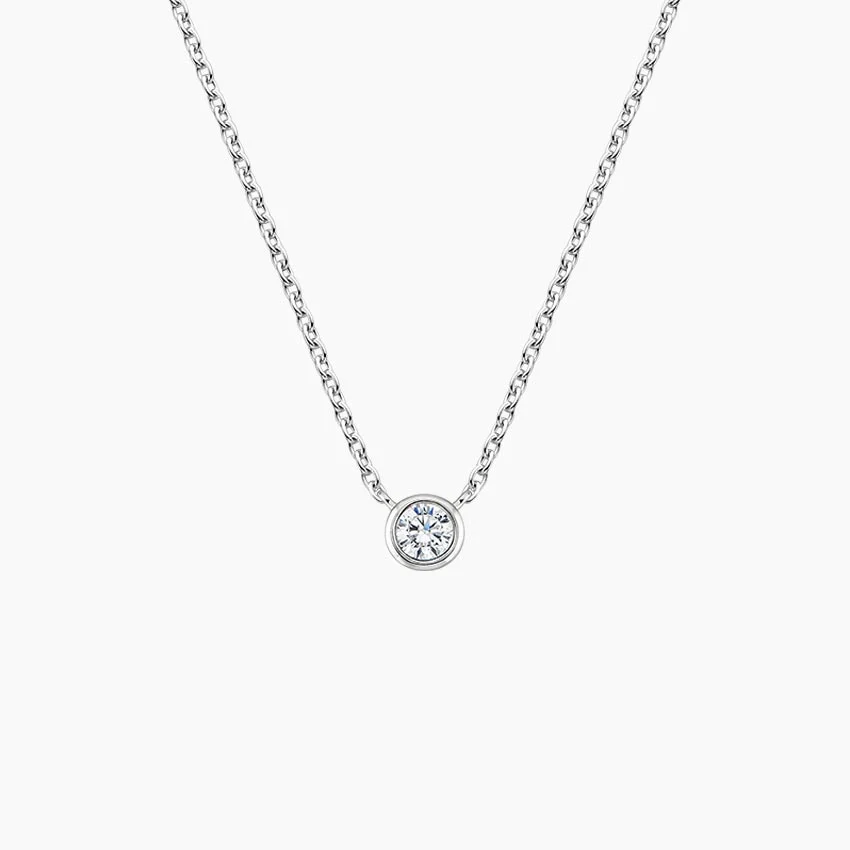 A bezel set lab diamond creates a sophisticated solitaire look in this modern yet timeless design. The length of the necklace can be adjusted to either 16 or 18 inches to suit individual preference.
Yellow Gold Lab Emerald Heart Signet Ring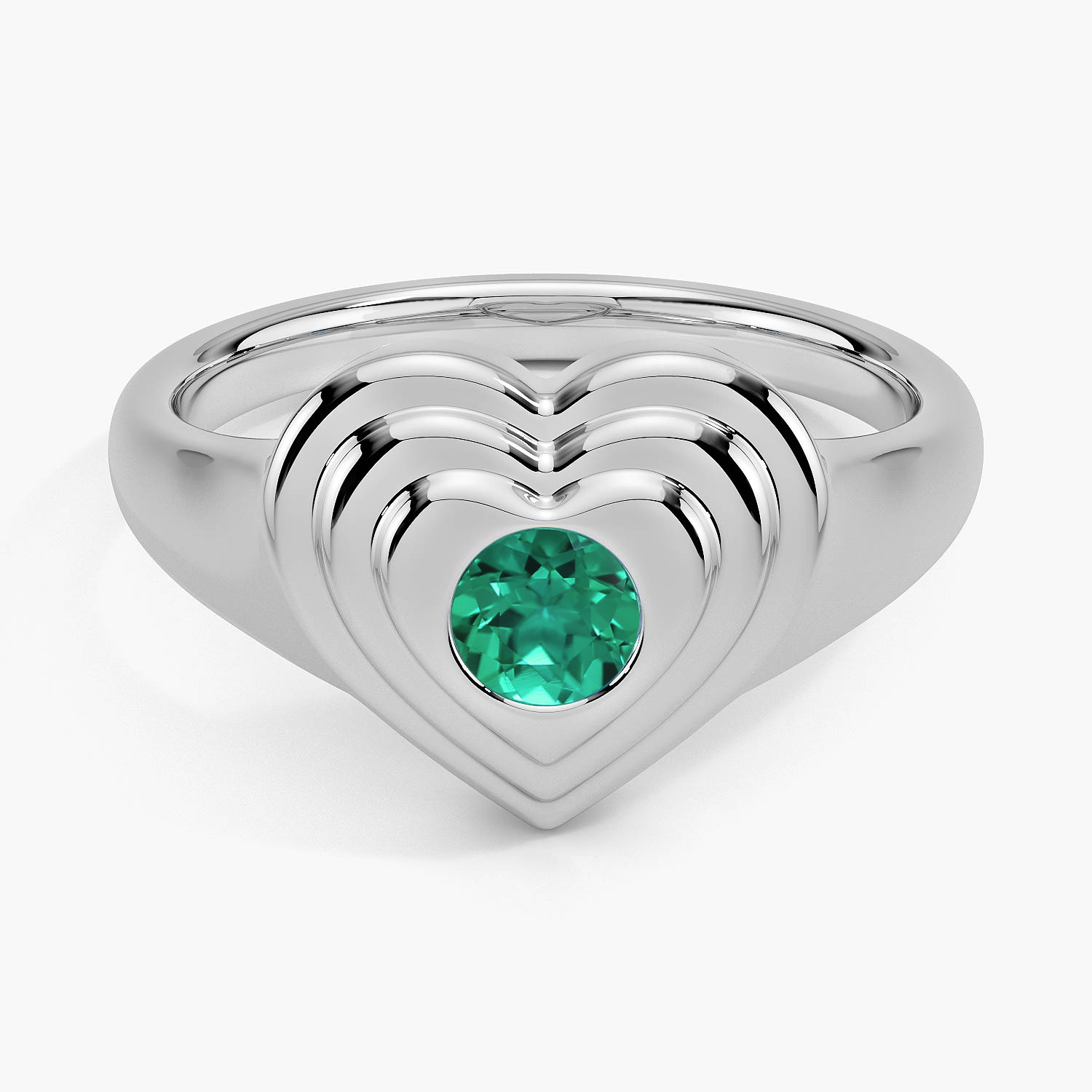 This charming signet ring features a heart-shaped silhouette with a round lab emerald at its center. As the birthstone for May, the regal lab emerald celebrates those born in the fifth month of the year — but we offer versions of this style for every birth month.   
Yellow Gold Toi Et Moi Morganite and Pink Tourmaline Cocktail Ring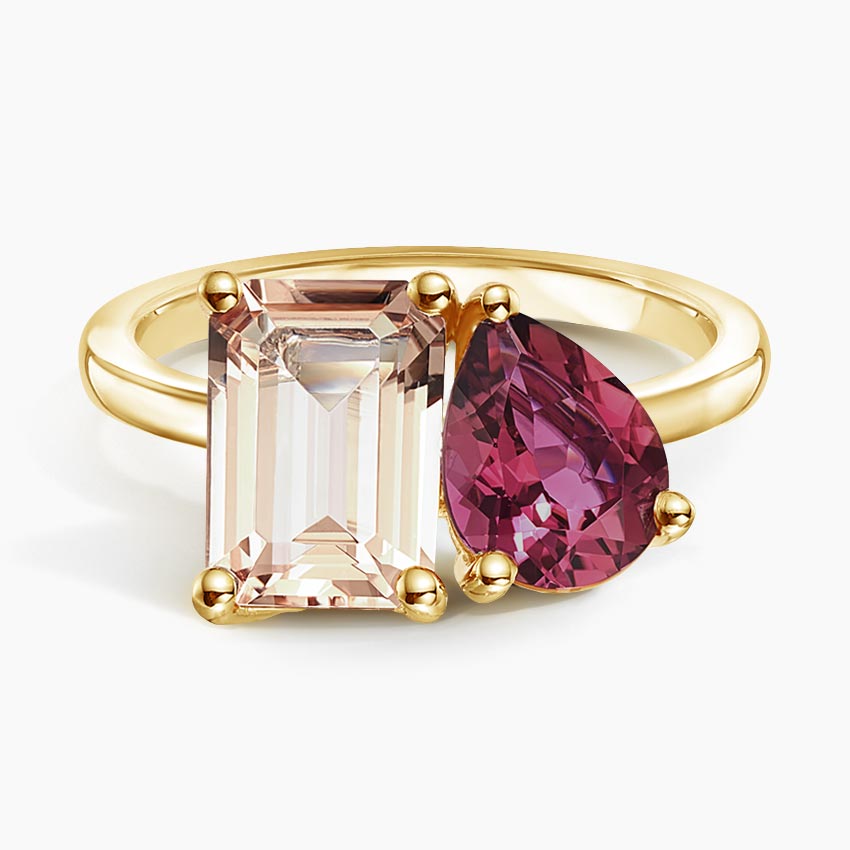 Shimmering in hues reminiscent of an excellent glass of rosé, this rare toi et moi ring is as on-trend as can be. It features a morganite and a pink tourmaline as a perfectly matched pair.  
Yellow Gold Aquarius Zodiac Diamond Pendant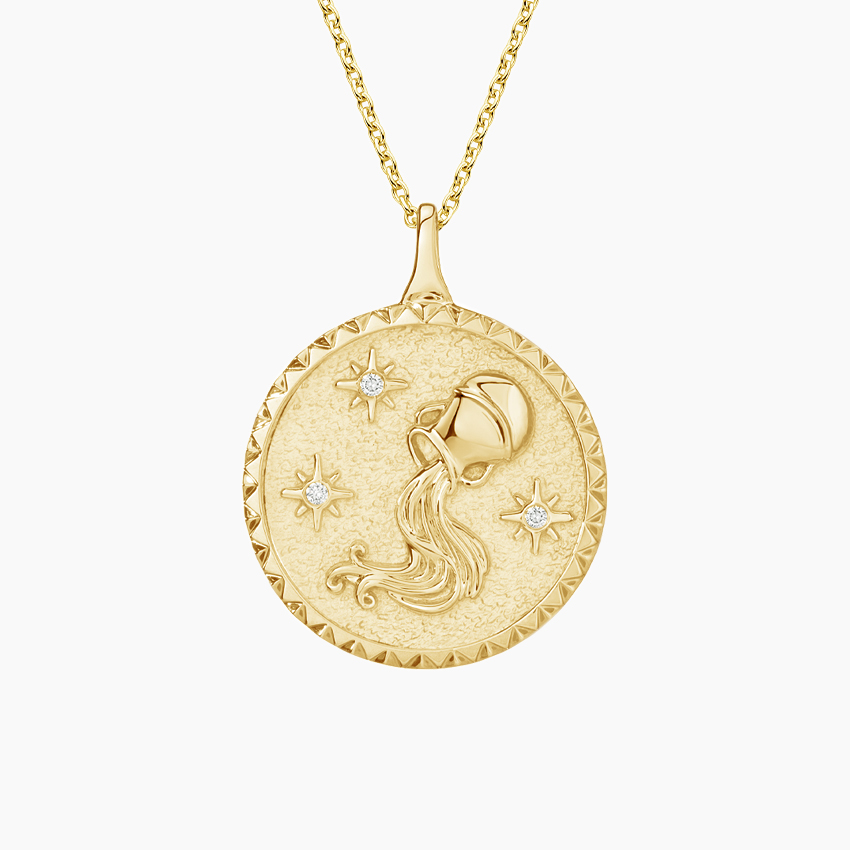 A water-bearing jug embossed on a disc adorned with three starlike diamond accents empowers this medallion and its wearer with the characteristics of the Zodiac air sign Aquarius: original, friendly, and independent.  
Jewelry Gifts Under $100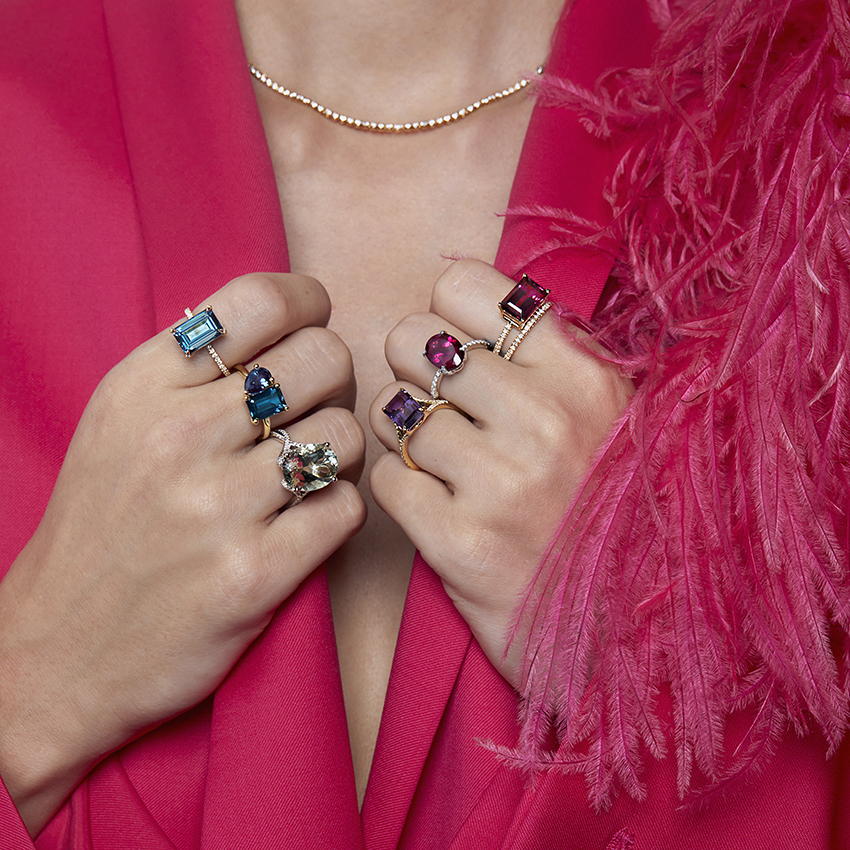 Don't fret if you're on a budget. You can still gift a stunning piece of jewelry this year — from stunning silver pieces to dainty diamond designs.   
Silver Lola Paperclip Bracelet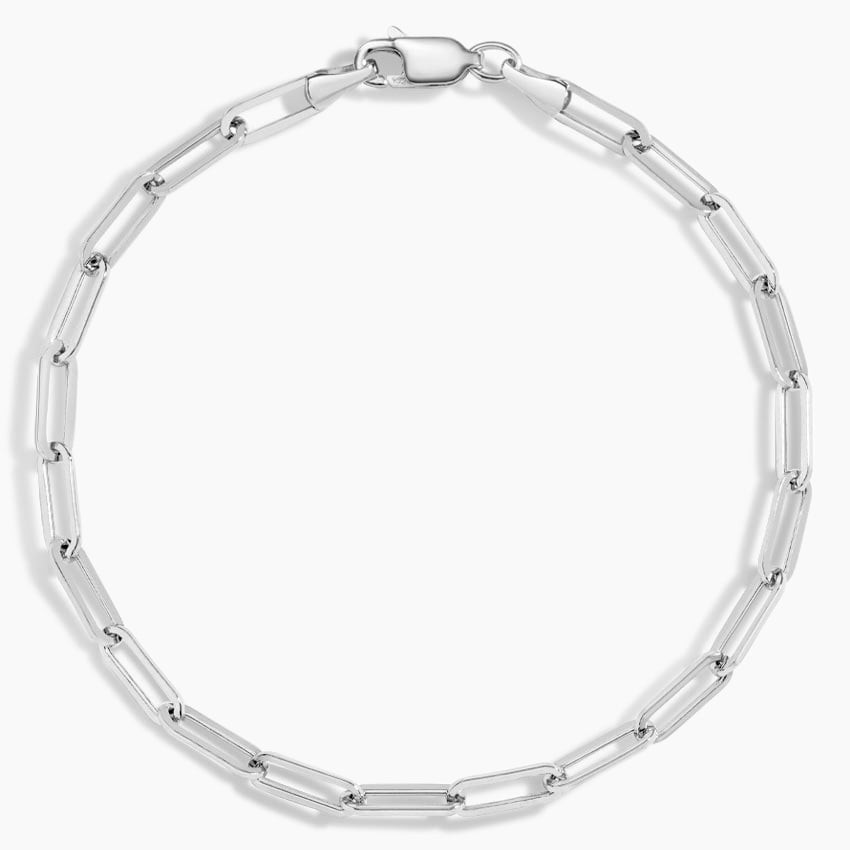 Highly versatile, this stylish statement piece is made to pair with any (or all) of our trend-setting charms, is easily matched with other bracelets in a chic stack or can be worn on its own for a bold, edgy look.  
Silver Mama Pendant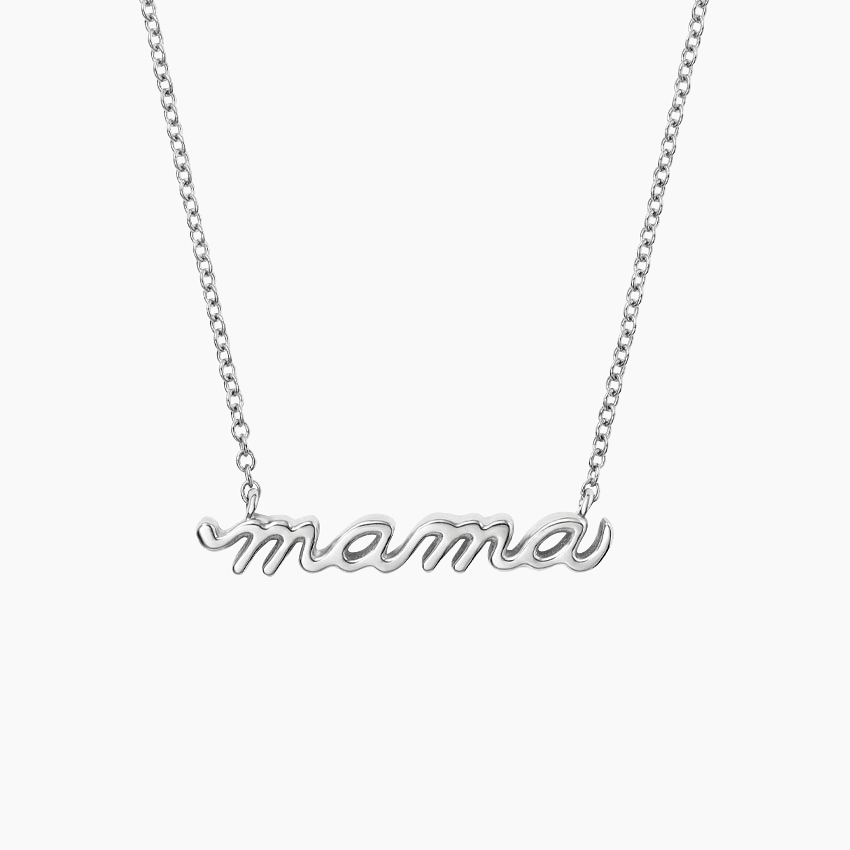 The perfect gift to celebrate the incredible moms in your life, this lustrous necklace features the word 'mama' written in beautiful script.  
Silver Heart Diamond Pendant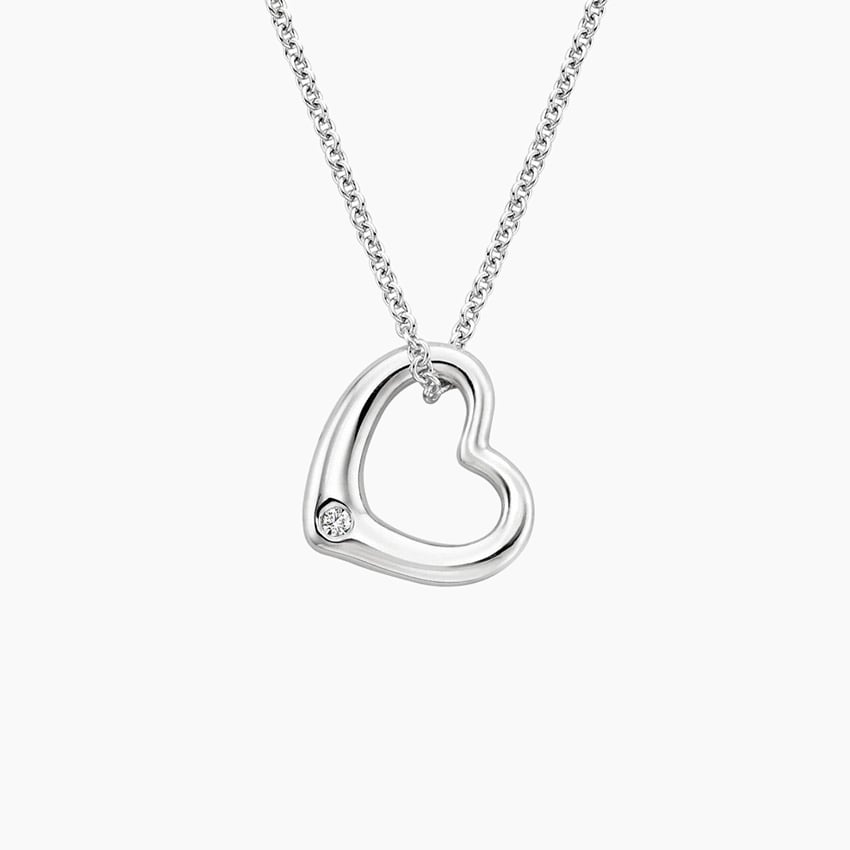 A true gift from the heart, this graceful and delicate pendant features an elegantly sparkling diamond, symbolizing the uniqueness and beauty of love.  
Silver Premium Akoya Cultured Pearl Stud Earrings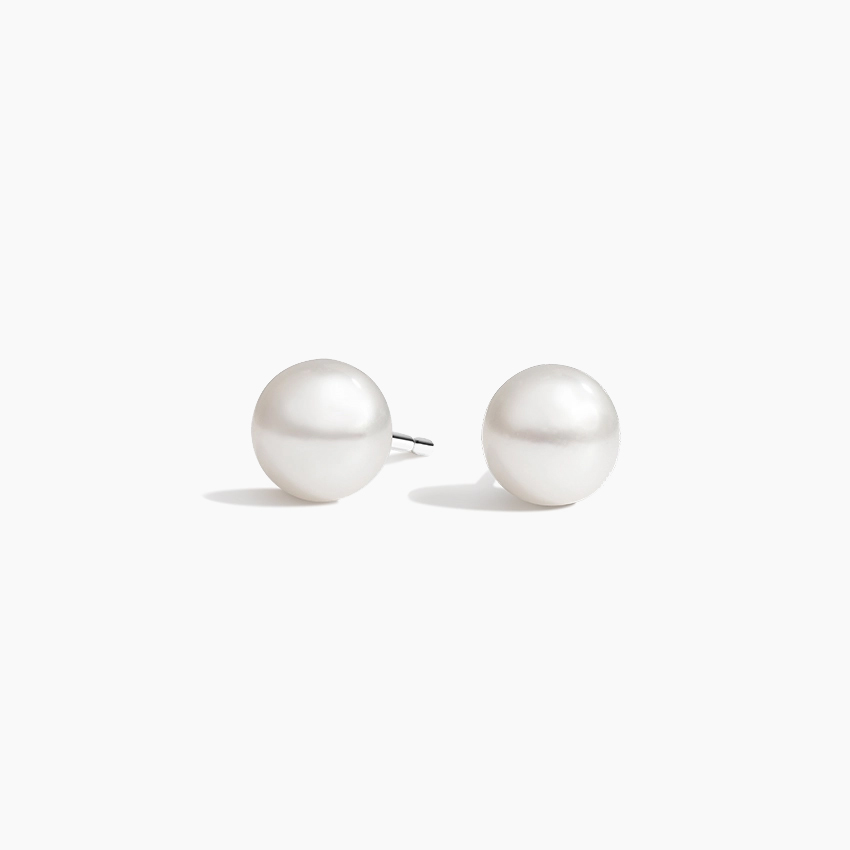 A beautifully matched pair of premium Akoya cultured pearls are mounted on classic push-back posts. These elegant, organic pearls feature brilliant luster and shine with traditional grace and beauty.  
Jewelry Gifts Under $250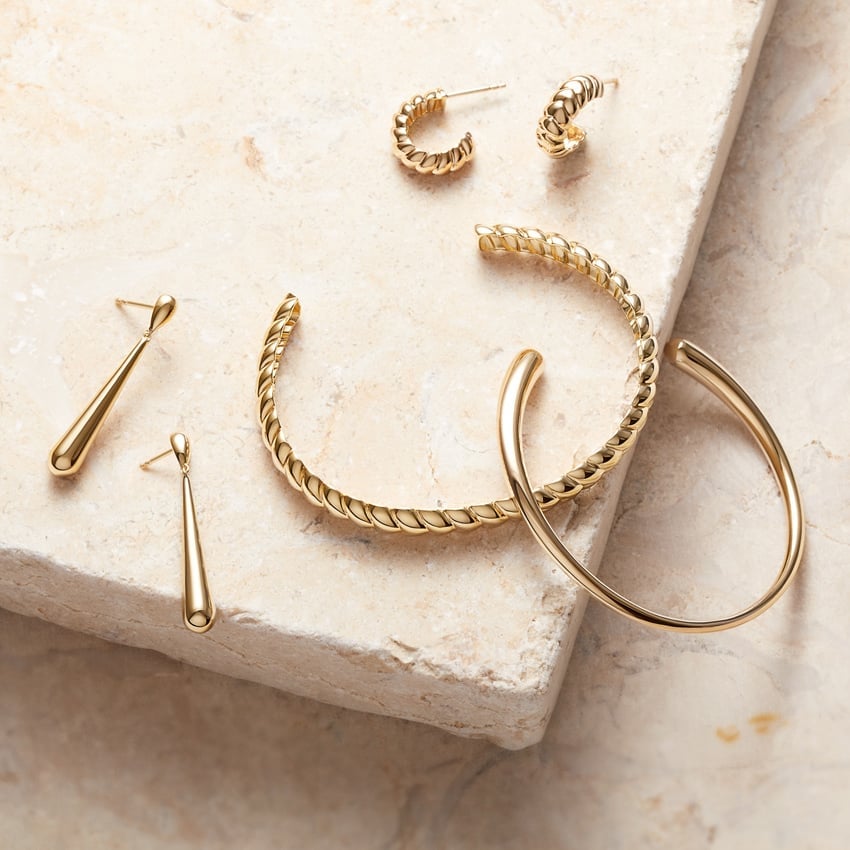 Elevated yet perfect for everyday wear, these jewelry gifts are designed to be classic must-haves in every wardrobe, as they can be dressed up or dressed down.  
Silver Mountain Range Diamond Pendant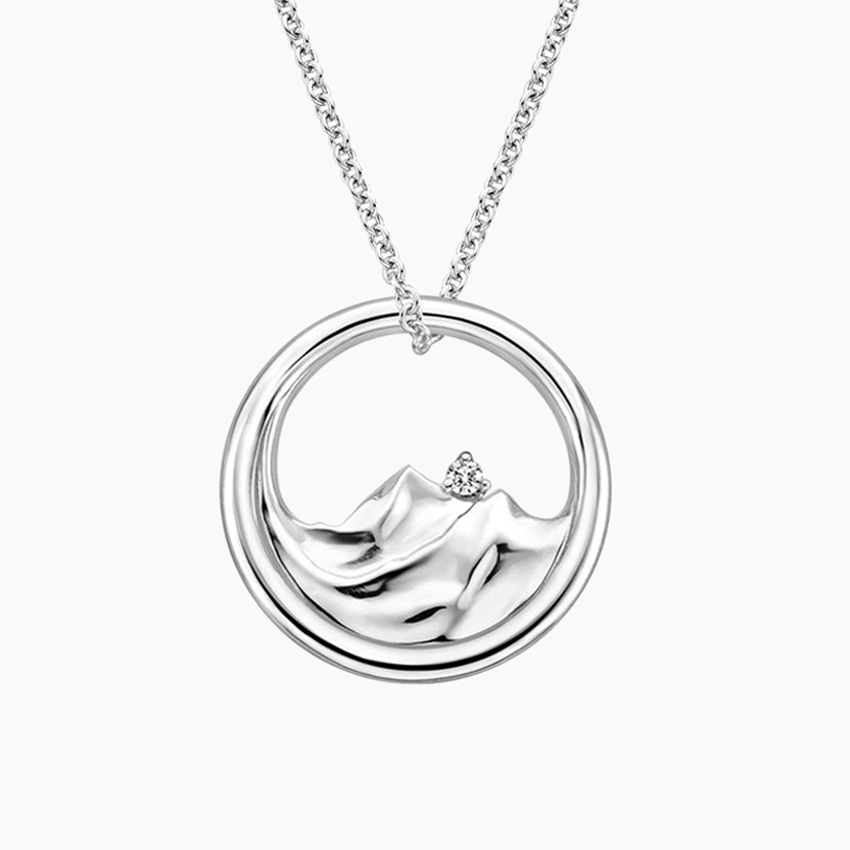 This magnificent pendant draws inspiration from nature's immense beauty. A lustrous mountain range sparkles with a diamond accent and is gracefully suspended from a delicate cable chain.  
Yellow Gold Moon Stud Earrings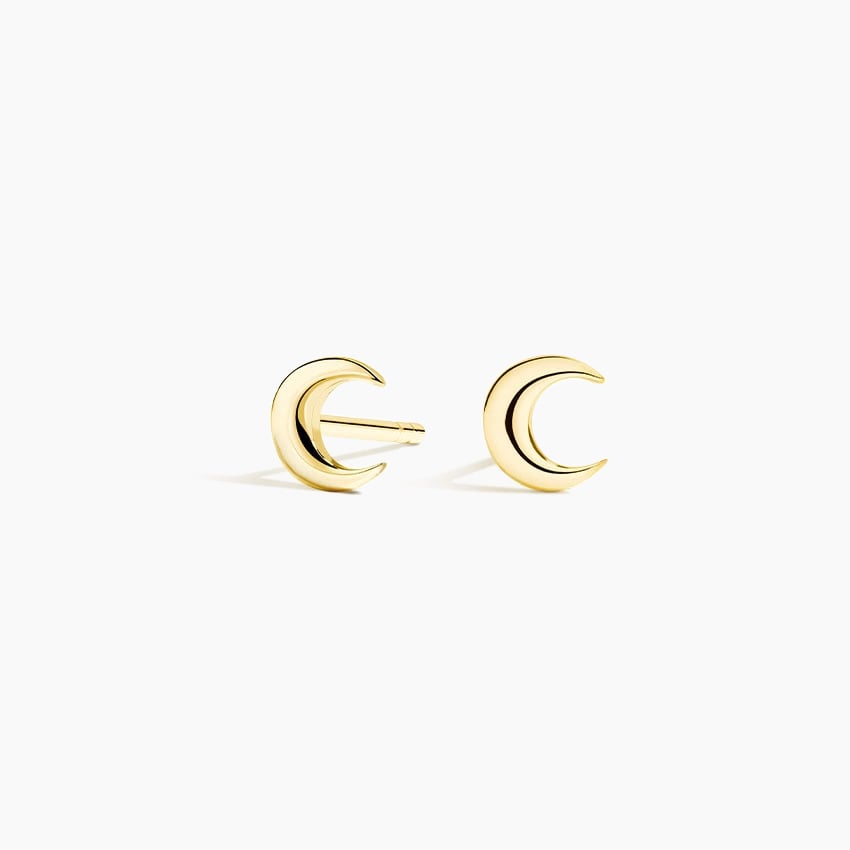 These beautiful crescent moon earrings are the height of elegance and simplicity. Comfortable push-backs keep these studs secure. 
Yellow Gold Silhouette Cuff Bracelet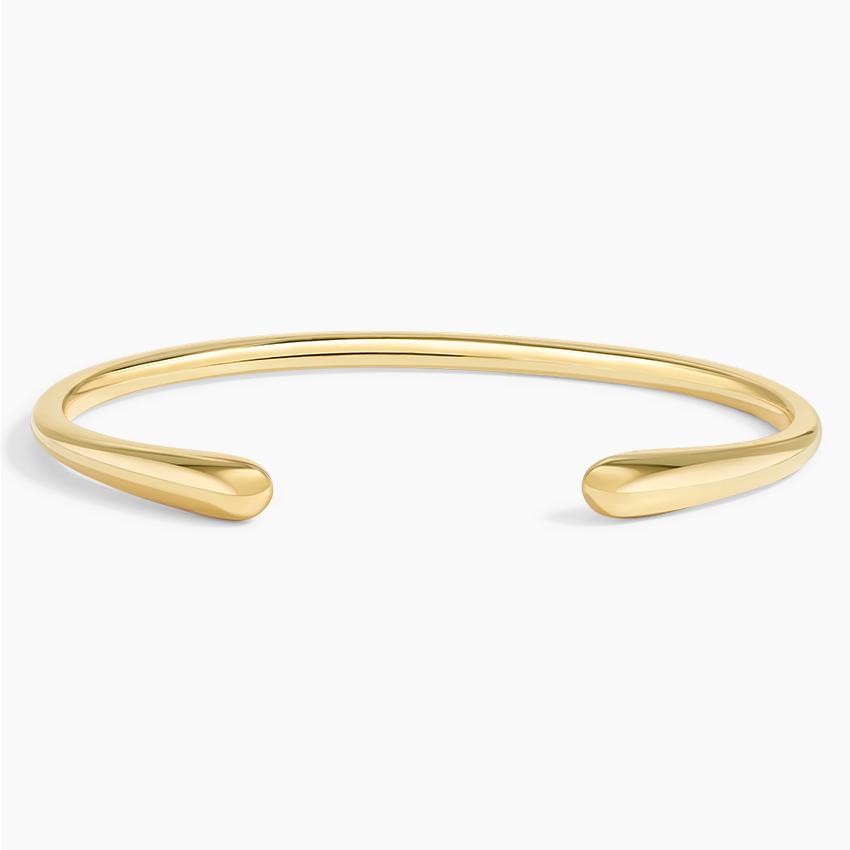 A lustrous metal strand ending in two hourglass shapes forms this chic cuff bracelet.  
Yellow Gold Chunky Twisted Hoop Earrings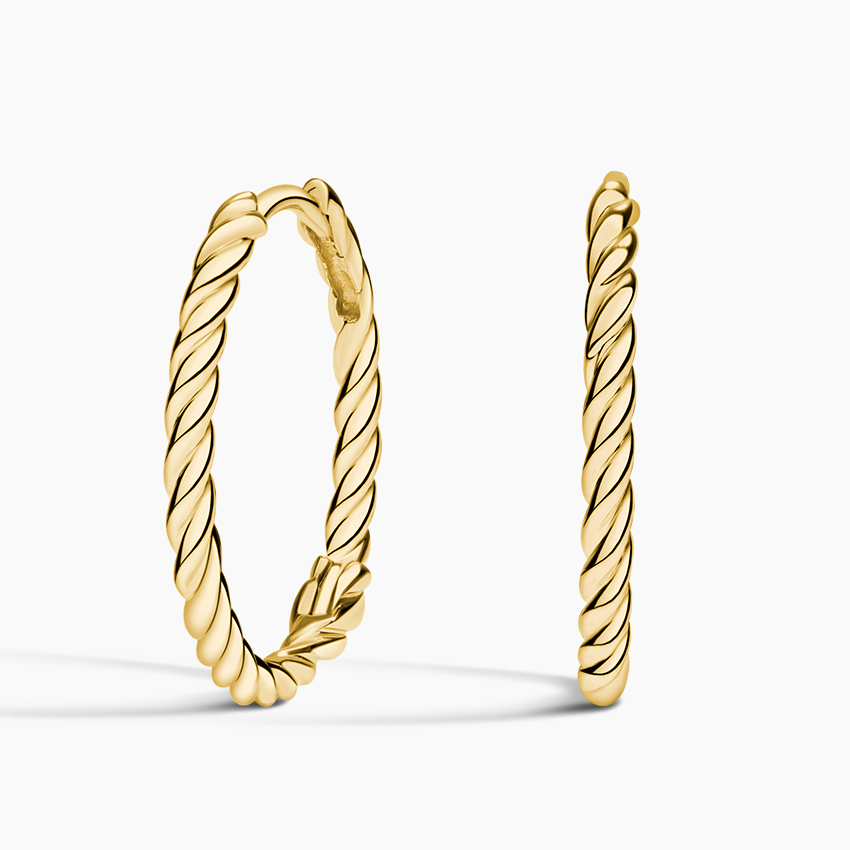 Twisted metal creates a striking yet chic look in these classic-with-a-twist hoop earrings.  
Jewelry Gifts Under $500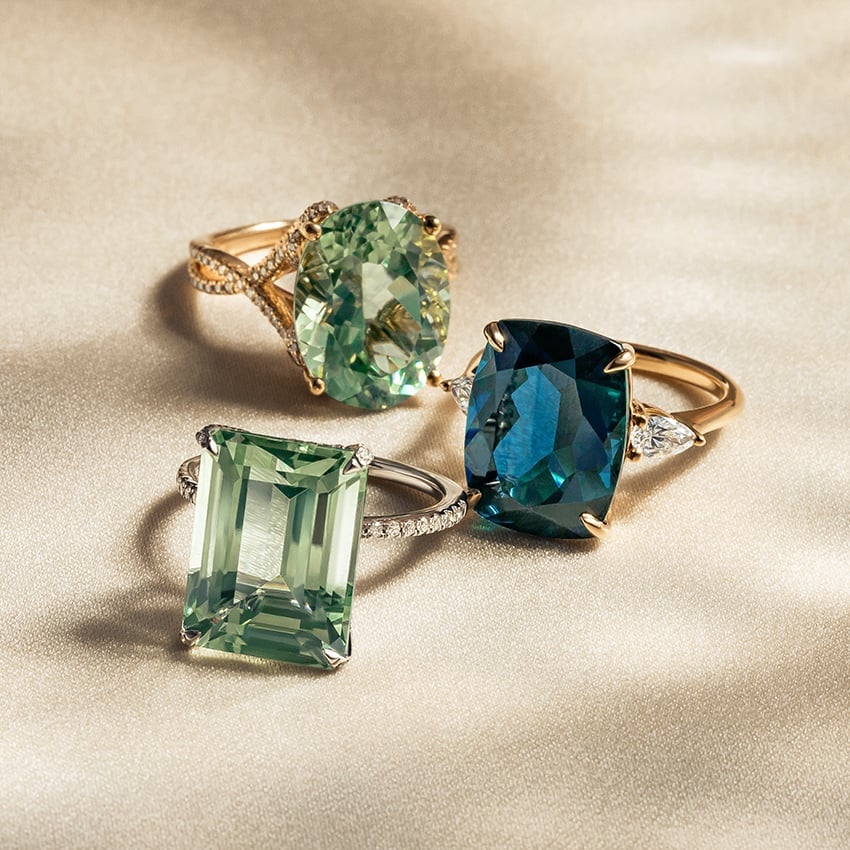 Classic yet modern and always chic, these designs make excellent gifts for anyone looking for an extra hint of sparkle this year.   
Silver Hydrangea Bouquet Earrings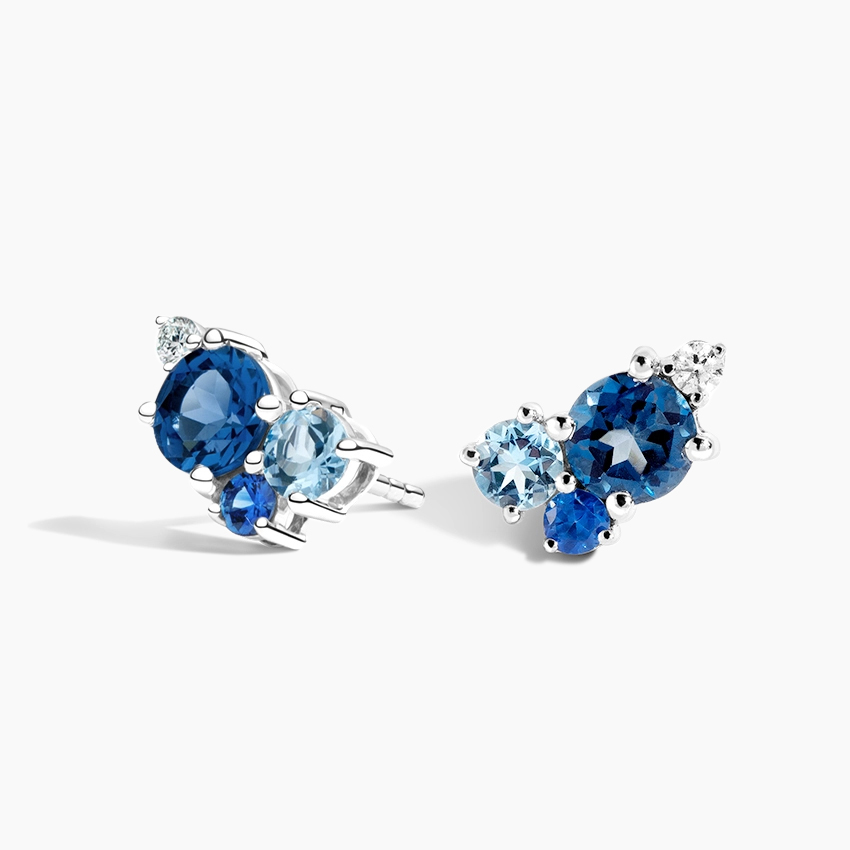 A glittering cluster comprised of a London Blue topaz, a sapphire, an aquamarine, and a shining diamond gathers together for a truly unique look in these earrings that make the perfect playful and colorful everyday look.  
Silver Teardrop Lab Alexandrite Pendant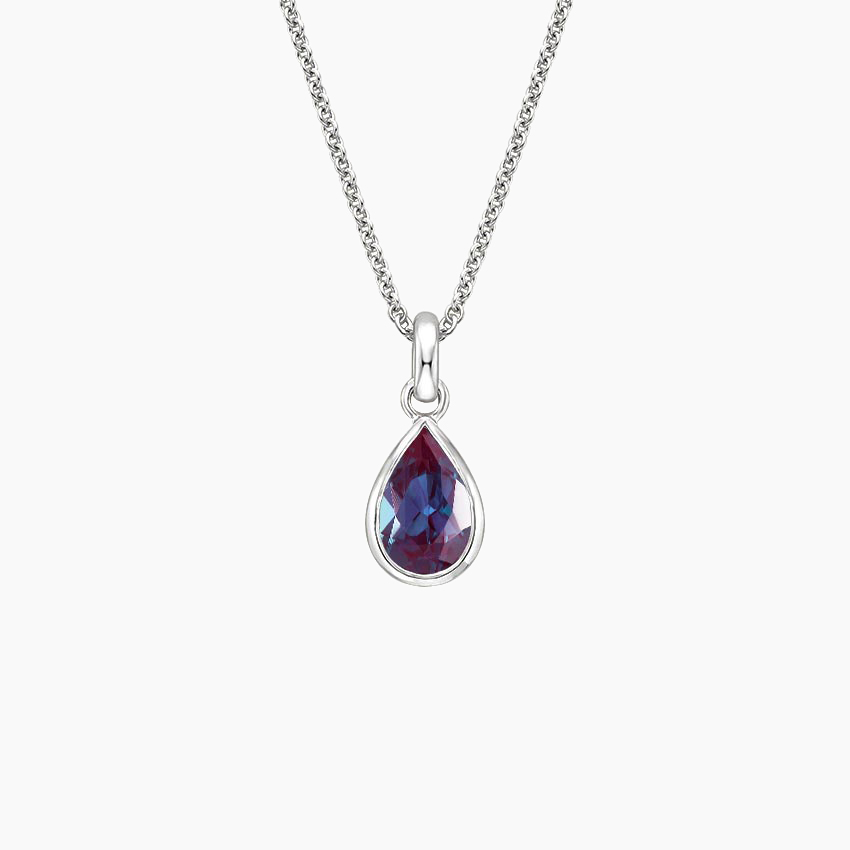 A pear-shaped lab created alexandrite rests within a bezel setting with an open back to allow maximum light to reach the gem. This reversible pendant can be worn on either side, making it the perfect option for everyday wear.  
Sol 6.5 in. Bracelet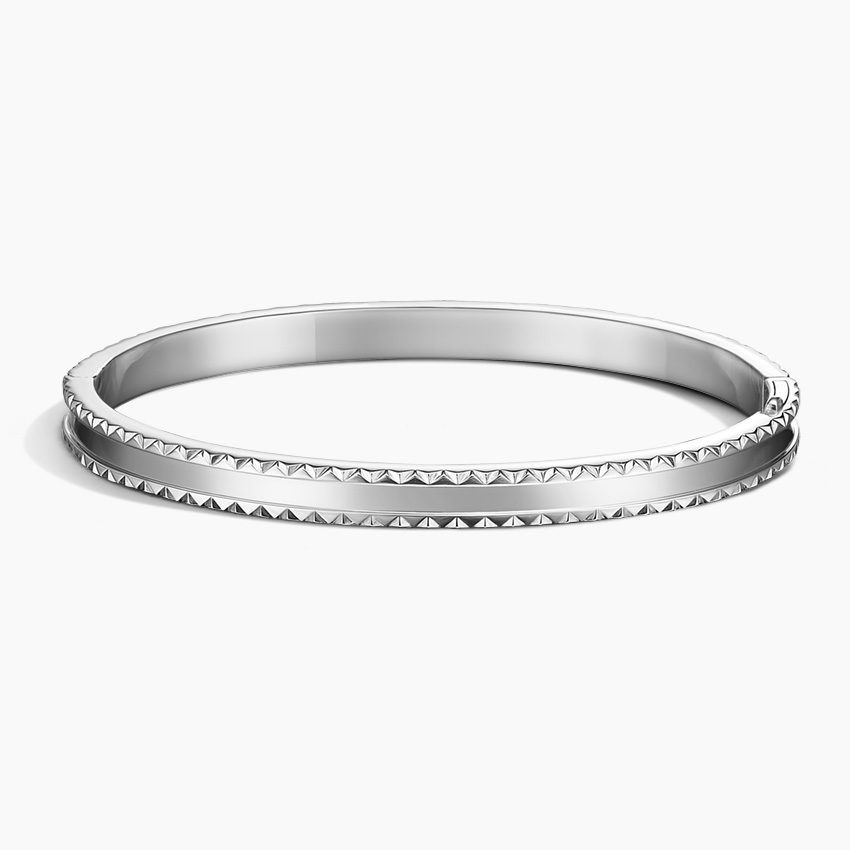 Effortlessly elevated on its own and easily stacked, this sleek, staple-worthy bangle is crafted with a bright-cut border that emanates the rays of the sun.  
Yellow Gold 2mm Small Perfect Hoop Earrings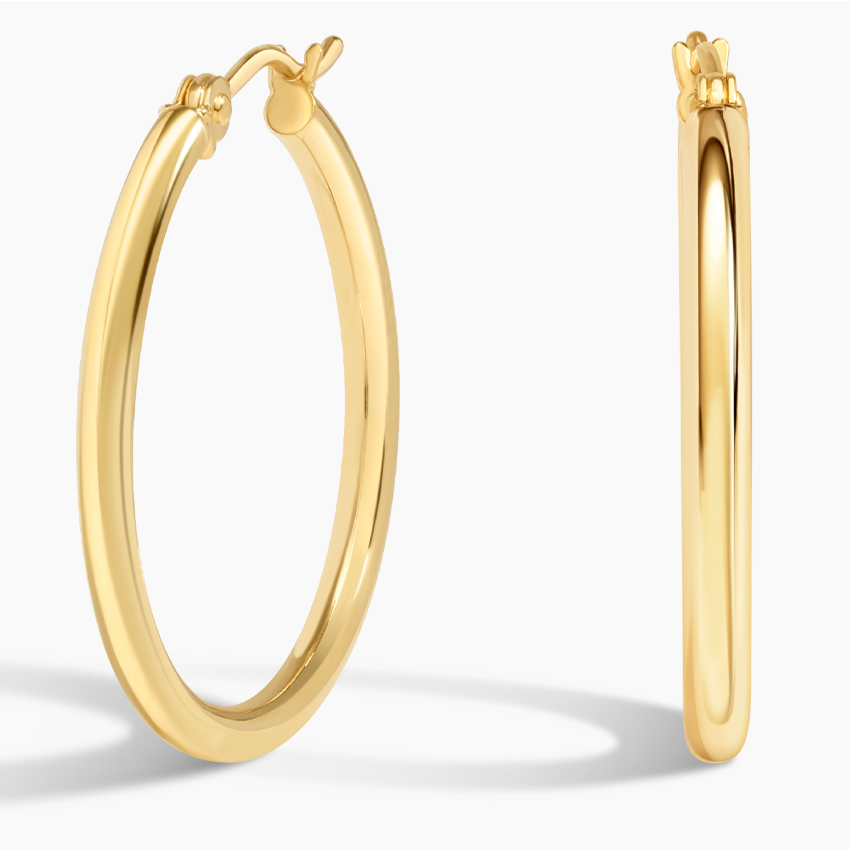 Our favorite dress-up-or-down style. As lightweight as can be, these tube hoop earrings are perfect for elevated everyday wear and are easily stacked.  
Jewelry Gifts Under $1,000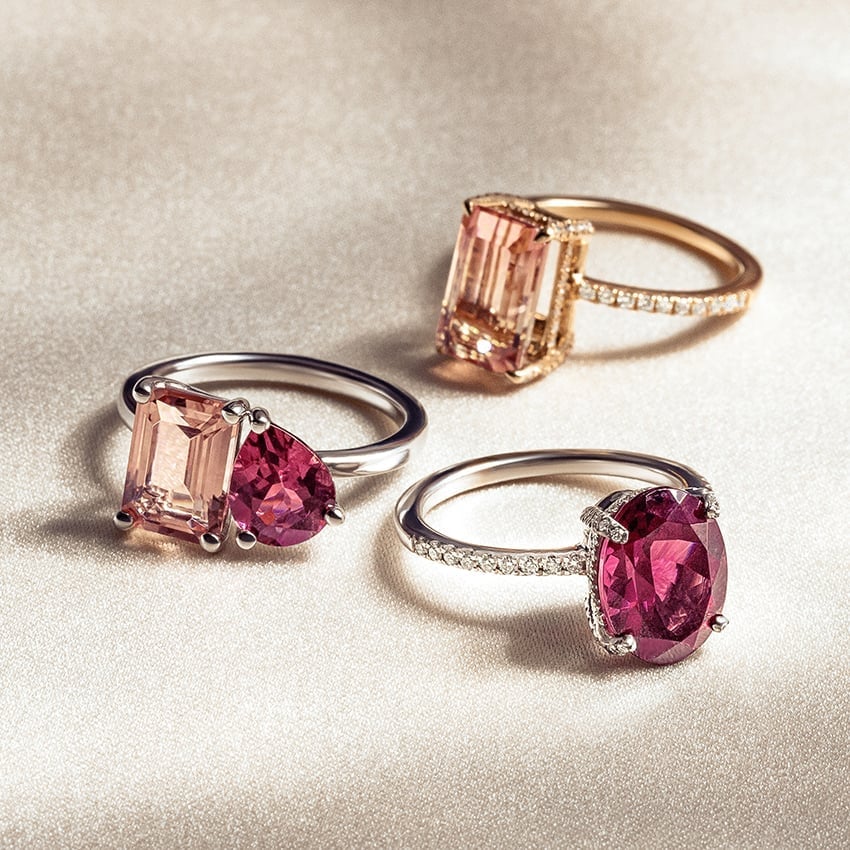 These pieces have more than just being under $1,000 in common — they're all bold yet elegant, and anyone would be lucky to receive them as a gift this year.   
Yellow Gold Dezi 16 In. Herringbone Necklace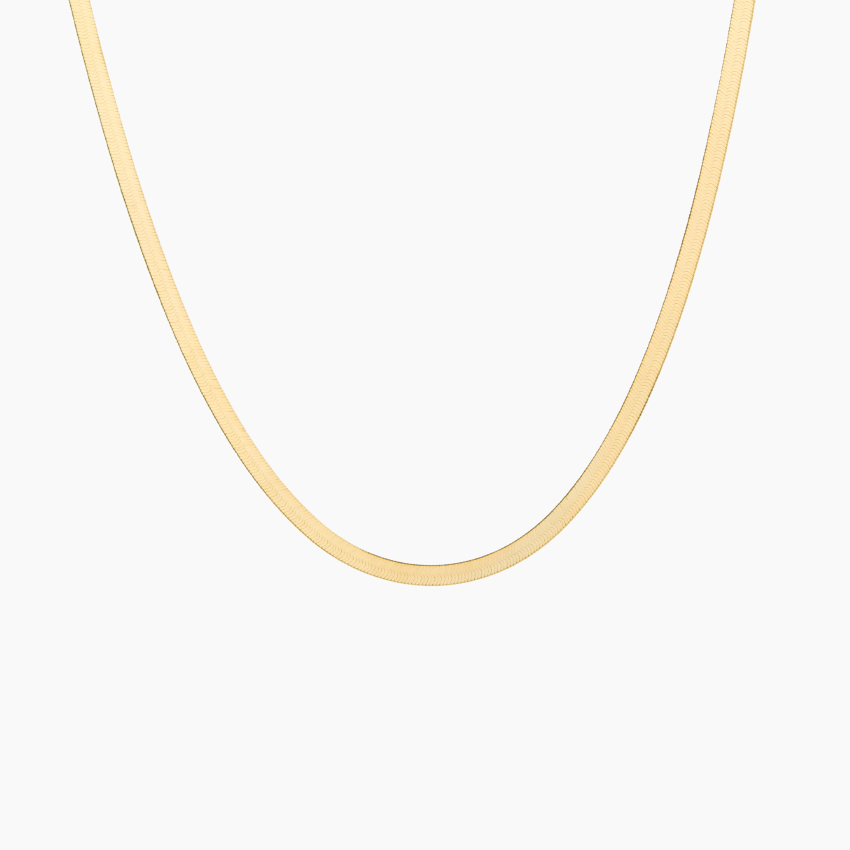 This gold herringbone necklace is as on-trend as can be. Featuring lustrous links that lay smoothly on the skin, a classic herringbone necklace is a necessary staple in every fashionista's stack.  
White Gold Baguette Diamond Cluster Hoop Earrings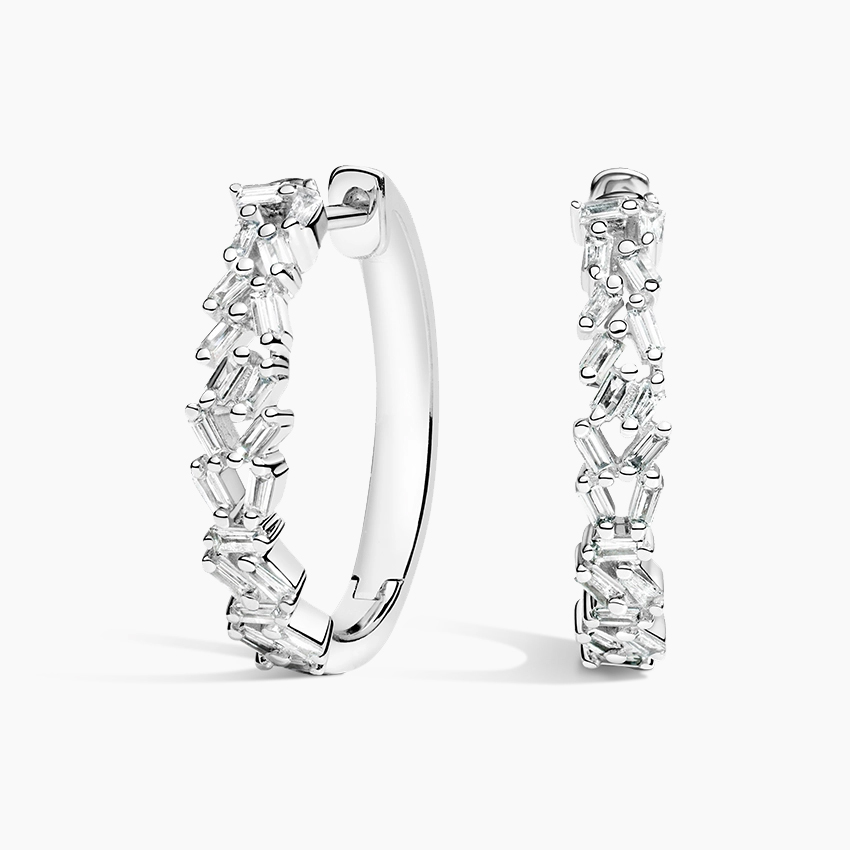 These glamorous hoop earrings feature a stream of floating baguette clusters for an eye-catching and unique look. Simple latch backs keep these stunning earrings in place.  
Yellow Gold Initial Diamond Pendant Necklace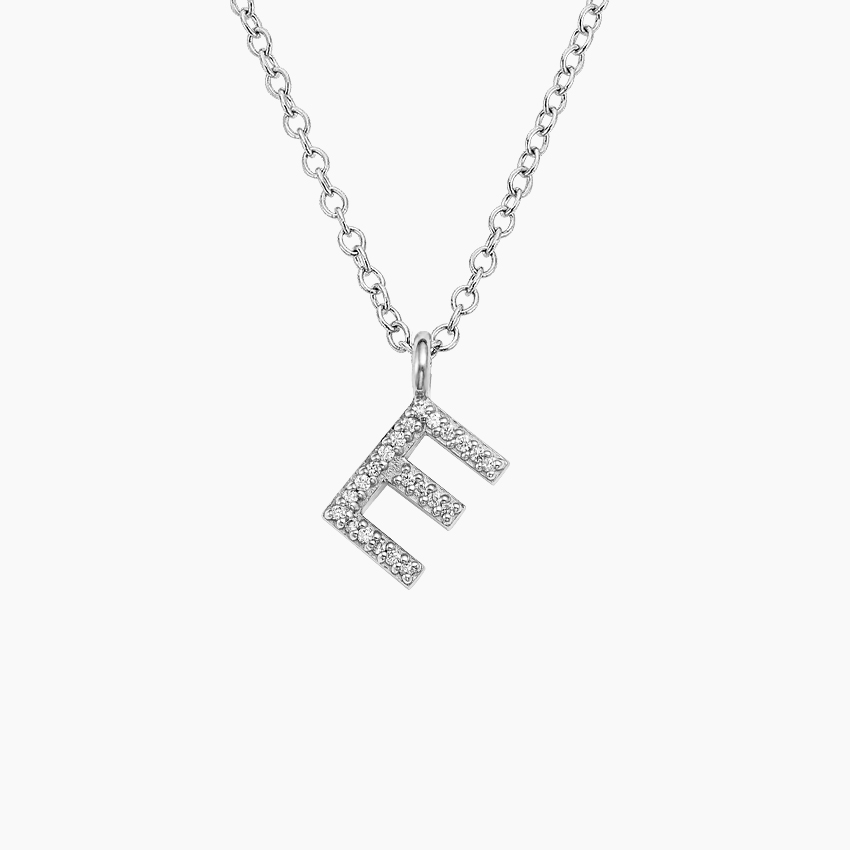 Classic yet chic, this initial necklace features shimmering diamonds that form the letter of your choice. The length of the chain can be adjusted to either 16 or 18 inches to suit individual preferences.  
Yellow Gold Pisces Zodiac Diamond Signet Ring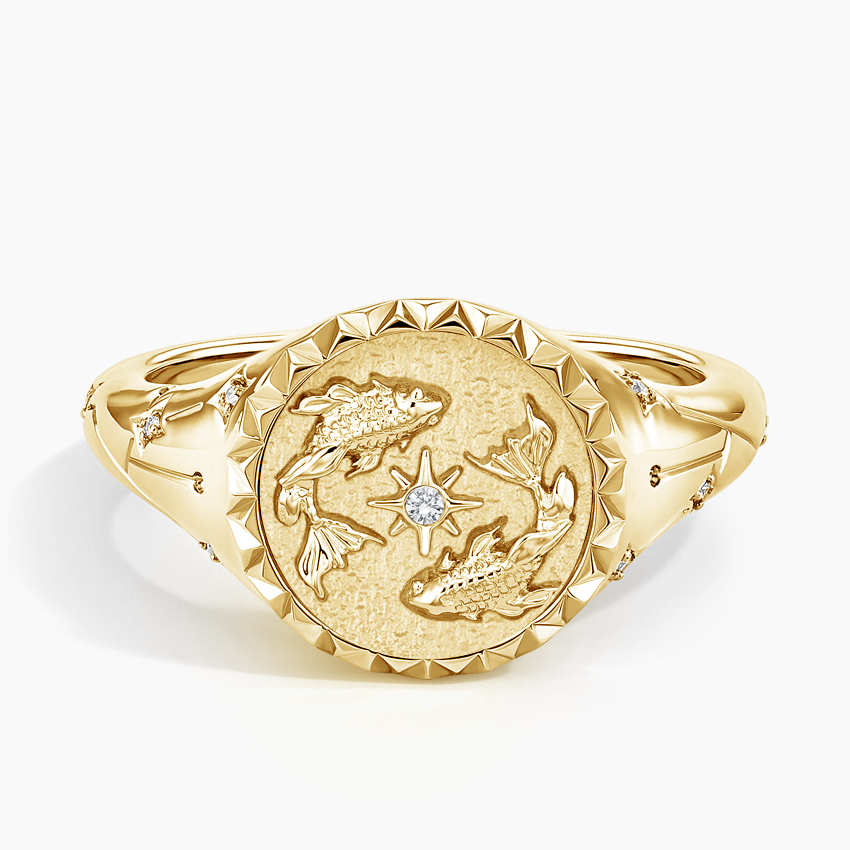 An embossed duo of two fish and a starlike diamond empower this signet and its wearer with the characteristics of the Zodiac water sign Pisces – empathetic, artistic, and generous.  
Jewelry Gifts Over $1,000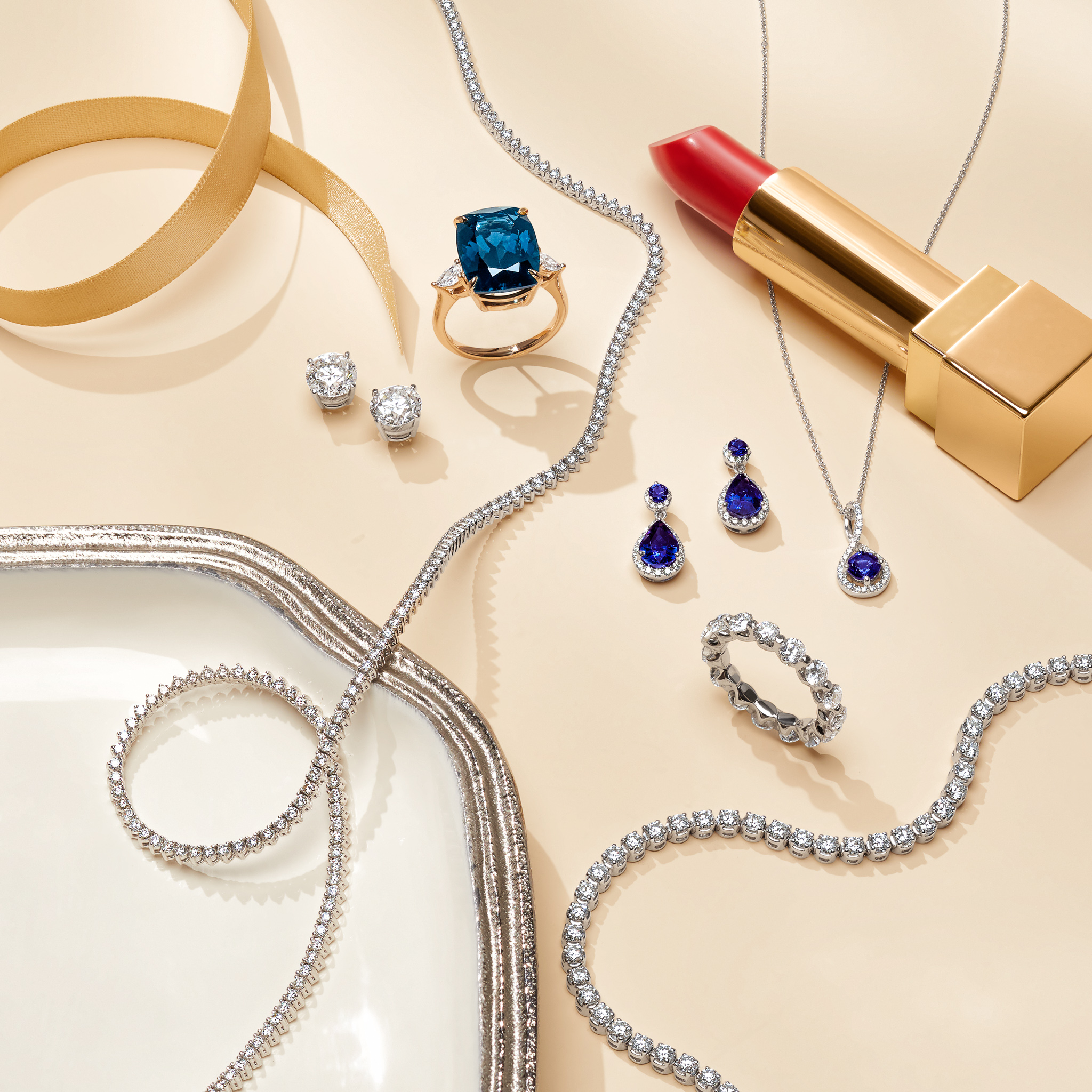 For those looking to make a serious impact with their gift this year, these stunning designs are luxurious and glamorous, from on-trend bangles to classic diamond tennis designs.  
Yellow Gold Sol Starburst Diamond 6.5 in. Bracelet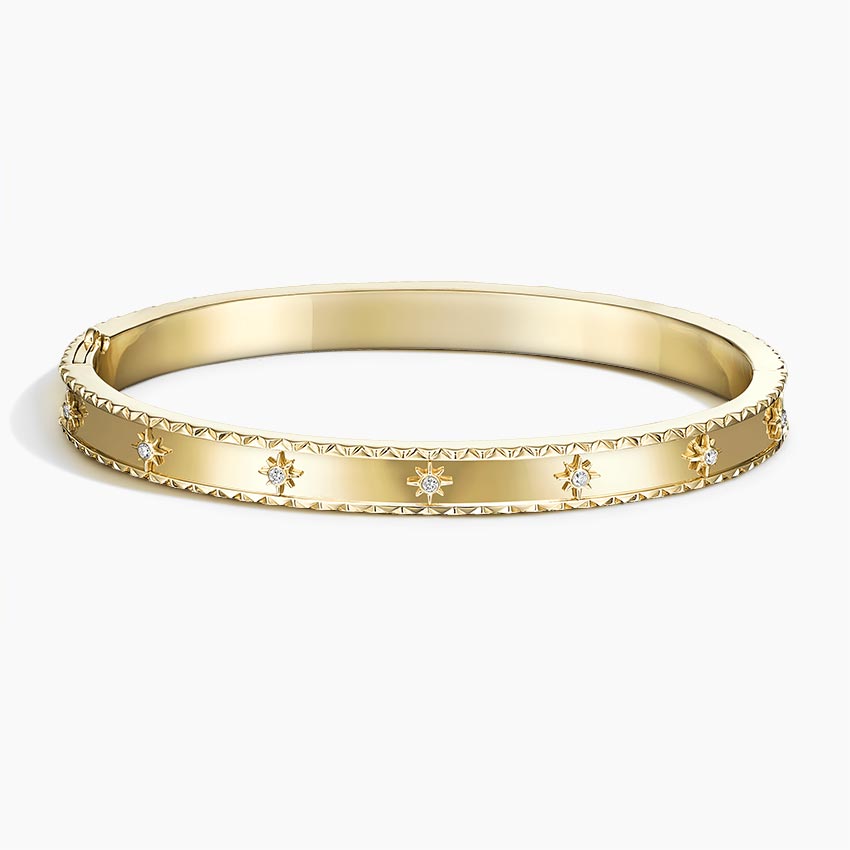 Drawing inspiration from the warmth and energy of the sun, this star-studded bangle emanates celestial shine, wrapping you in layers of light.  
White Gold Coastal Ombre Ring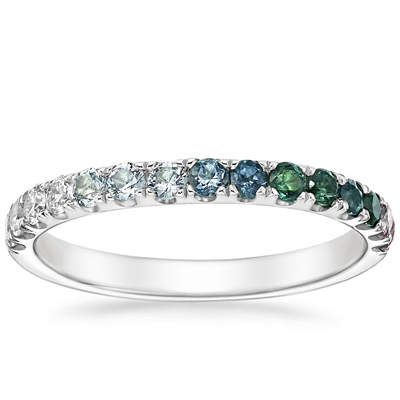 Shimmering diamonds, sapphires, aquamarines, lab alexandrite, and London Blue topaz create an eye-catching ombre effect that wraps half the way around this chic, whimsical ring.  
Yellow Gold Diamond Tennis Bracelet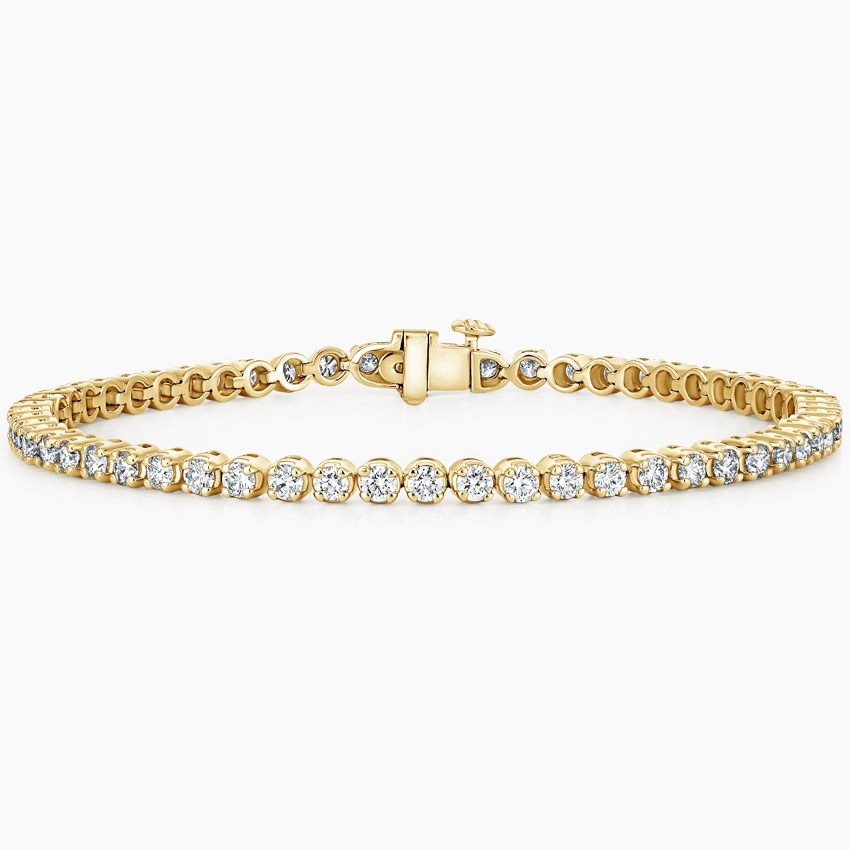 This eye-catching tennis bracelet embellishes the wrist with 3 carats of shimmering diamonds individually set in lustrous metal links.  
Yellow Gold Soiree London Blue Topaz and Diamond Cocktail Ring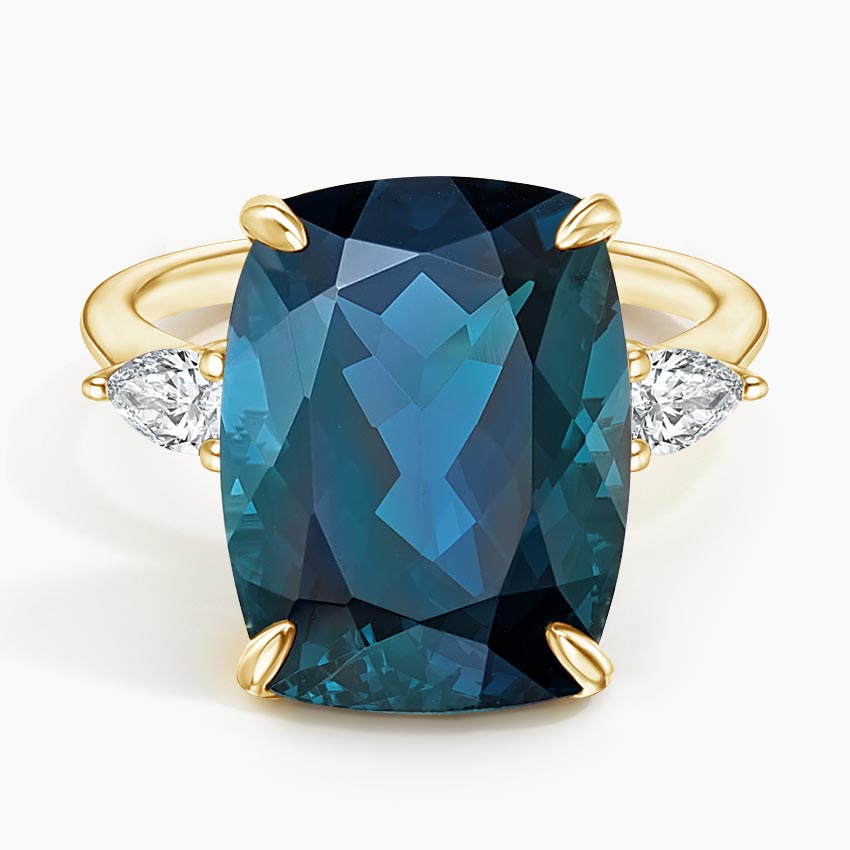 A rare London Blue topaz takes center stage in this cocktail ring while two diamond accents at either side create a striking three stone design. Evoking all things festive, this sparkling style will catch the light and the eye.
Final Thoughts
Which of these beautiful jewelry gifts would you add to your holiday wish list? Share your favorites with us on our Instagram, Facebook, TikTok, or in the comments below!