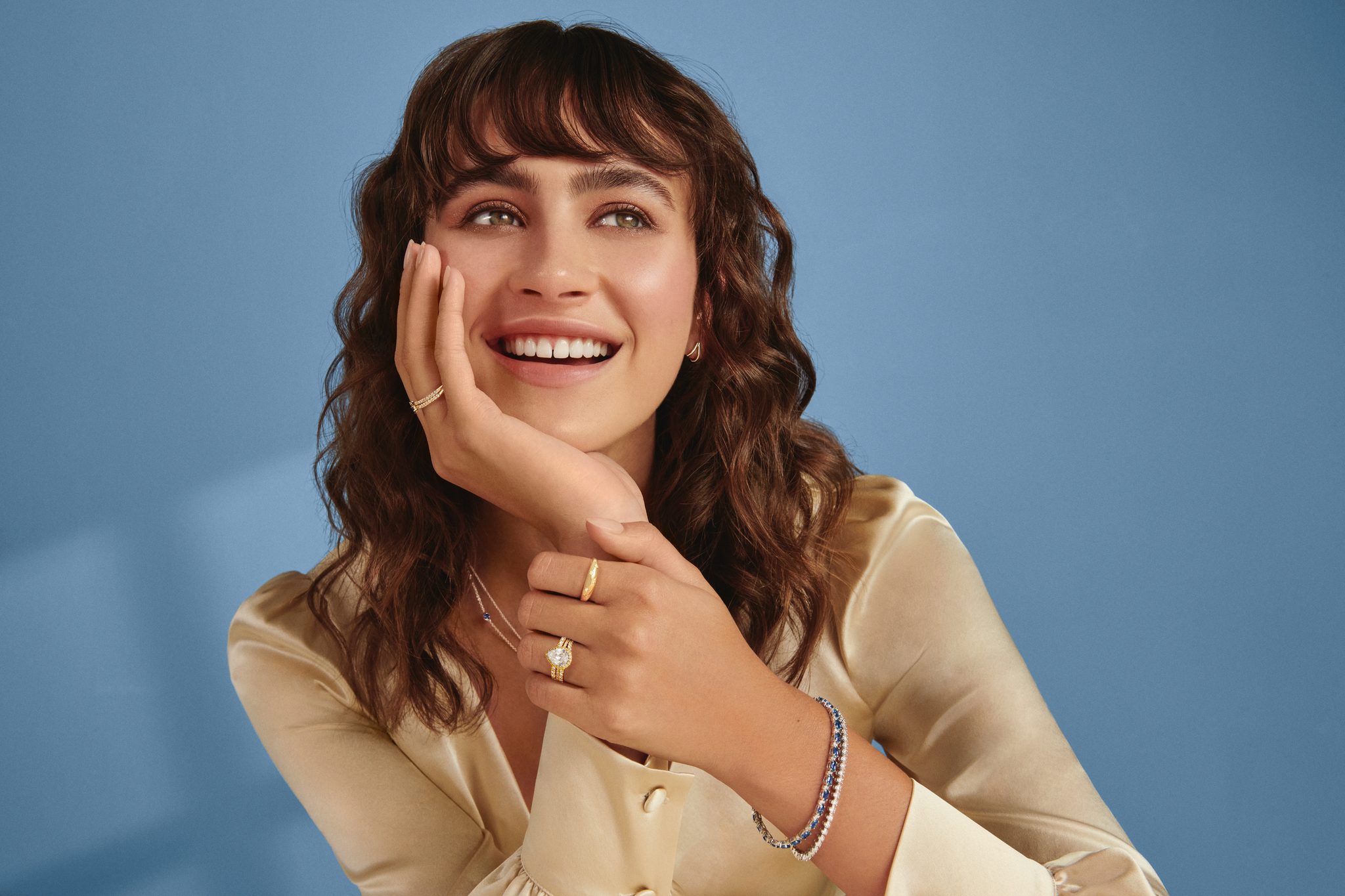 It's that time of the year again, the holiday season is approaching!
When it comes to crowd-pleasing gifts, you can't go wrong with fine jewelry. What could be more festive than gifts of lustrous silver or gold? From classic diamond pieces that will never go out of style to personal gifts from the heart like personalized birthstone or engravable jewelry, explore our recommendations for the best gifts for everyone on your list.
Jewelry Gift Ideas for Her
The special someone in your life deserves a gift she'll treasure forever. Whether you're shopping for your best friend, sister, girlfriend or wife, these jewelry picks are standout pieces she will never forget.
Silver Sunflower London Blue Topaz Pendant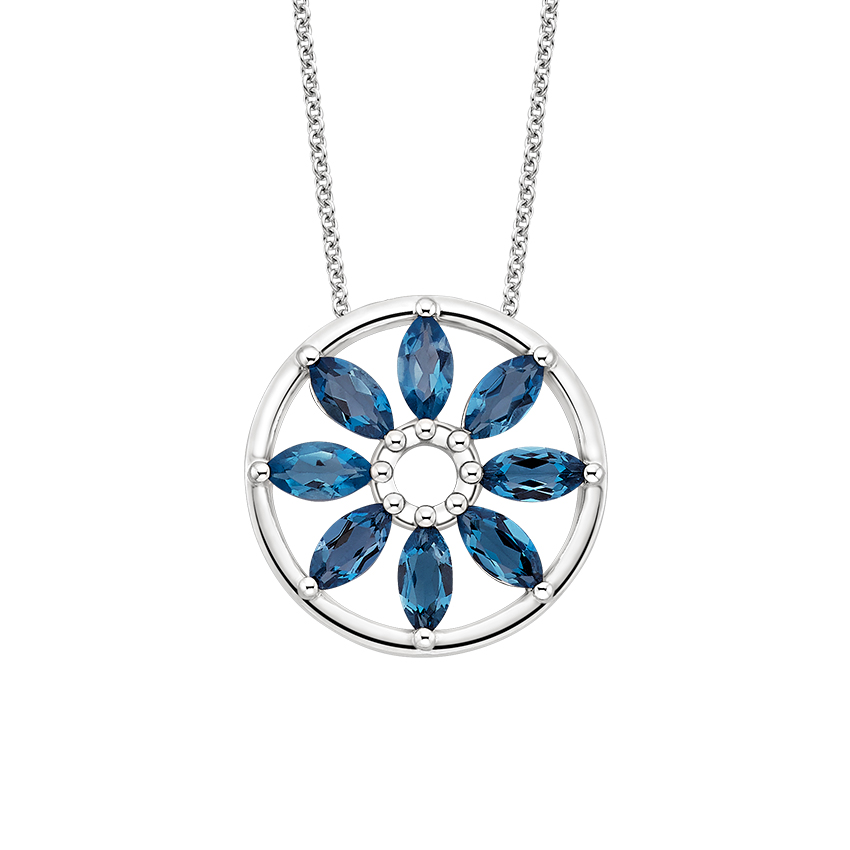 Petals of London blue topaz gemstones dazzle within a hoop of lustrous silver in this enchanting nature inspired look.
Willow Diamond Earrings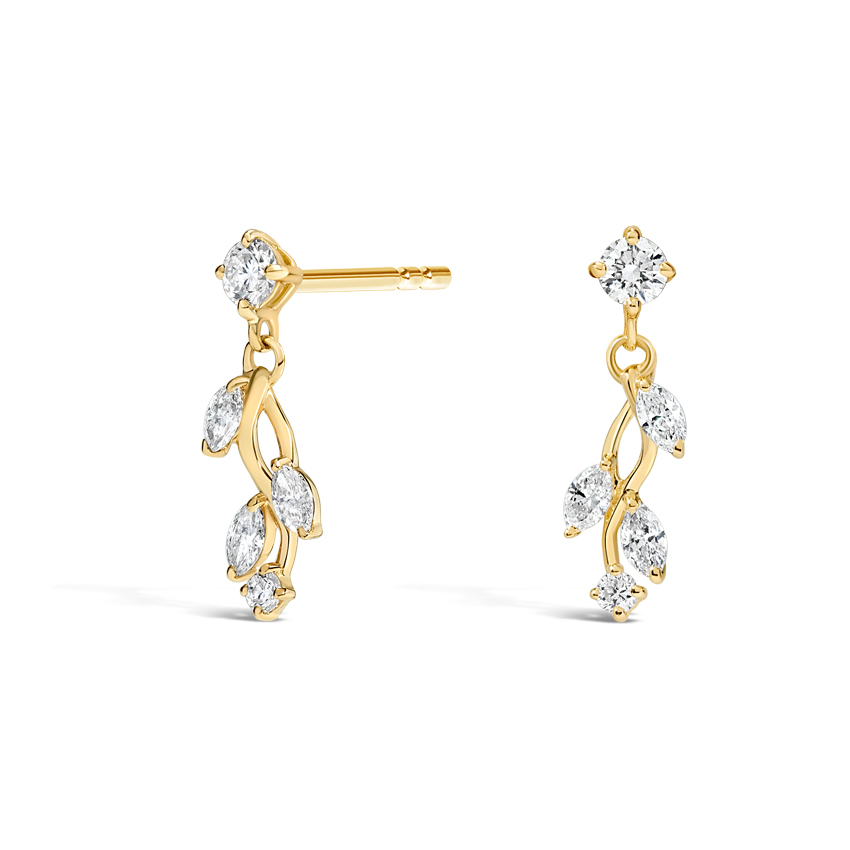 Shimmering diamonds cascade down lustrous vines of precious metal in these nature-inspired earrings.
Silver Petite Twisted Vine Diamond Cuff Bracelet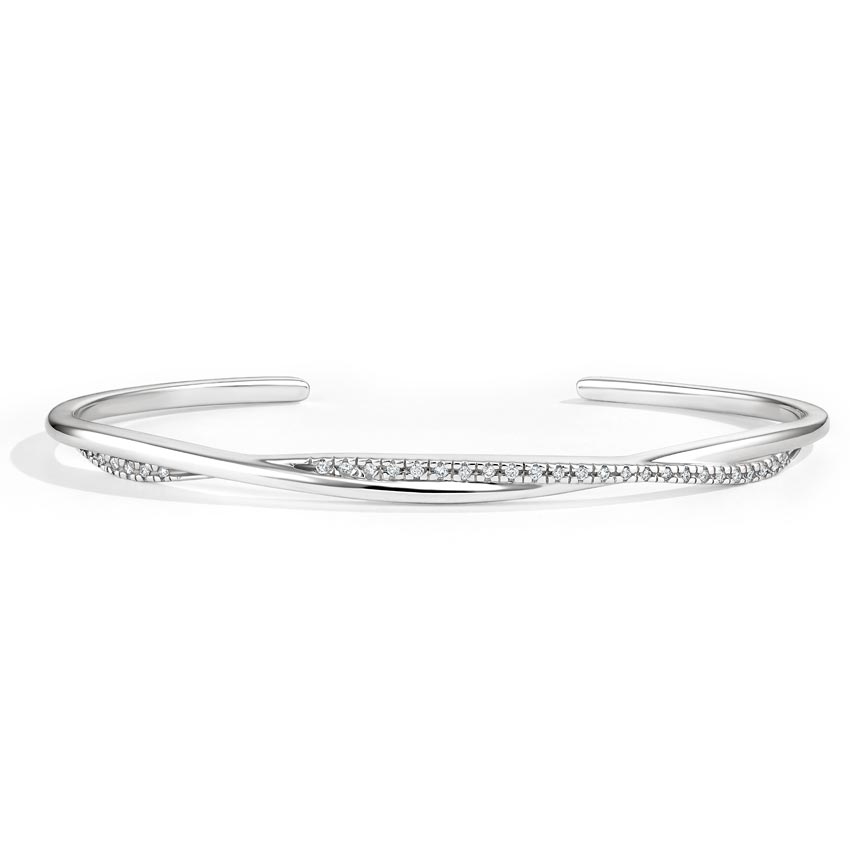 This beautiful cuff bracelet features a shimmering strand of pavé diamonds entwined with a lustrous ribbon of precious metal.
Her Diamond Necklace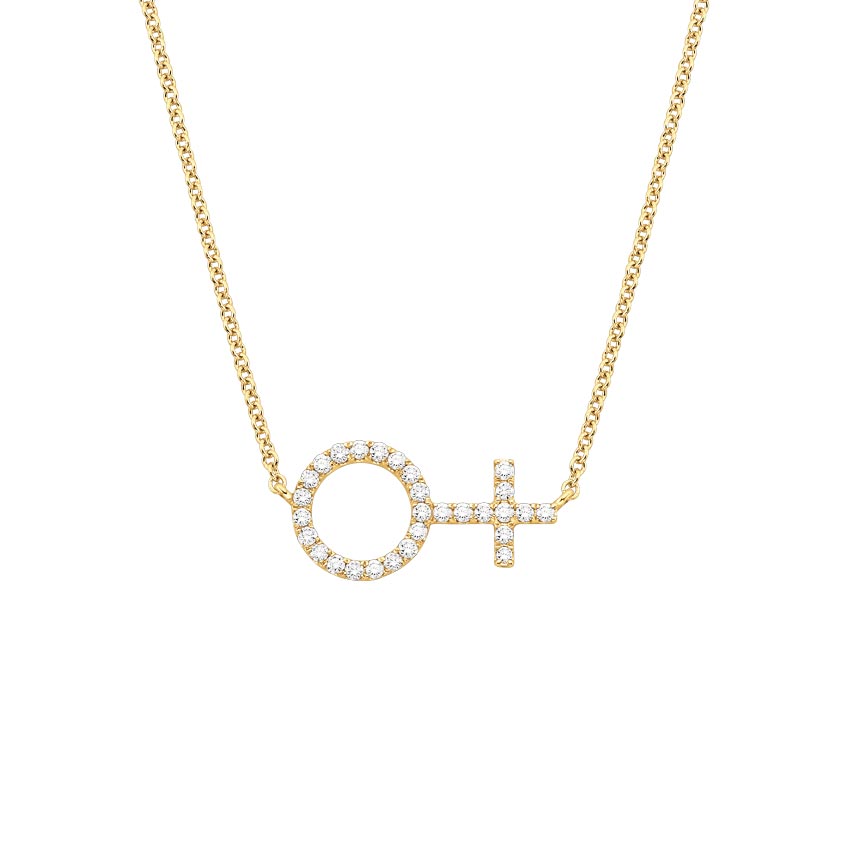 This design was inspired by our donation to a non-profit organization that advocates for girls' education and equality.
Jewelry Gift Ideas for Him
Men love to shine too! These timeless pieces are a beautiful way to show your love for the man in your life.
Engravable ID Bangle Bracelet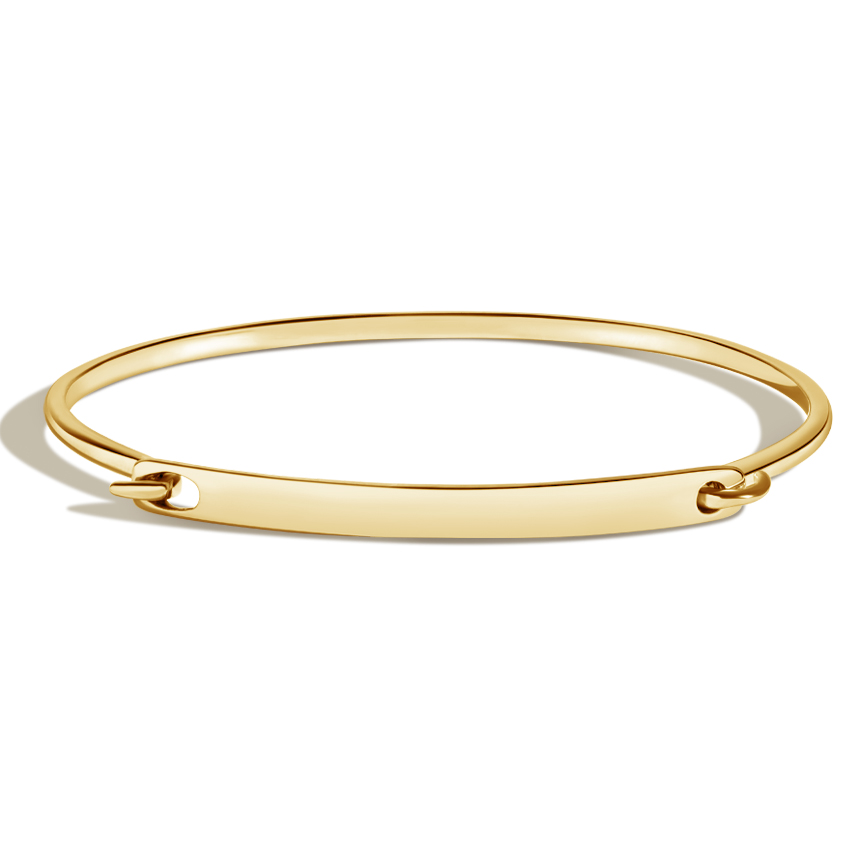 A stunning bar of precious metal creates this classic ID bracelet perfect for everyday wear.
Vera Link Chain Necklace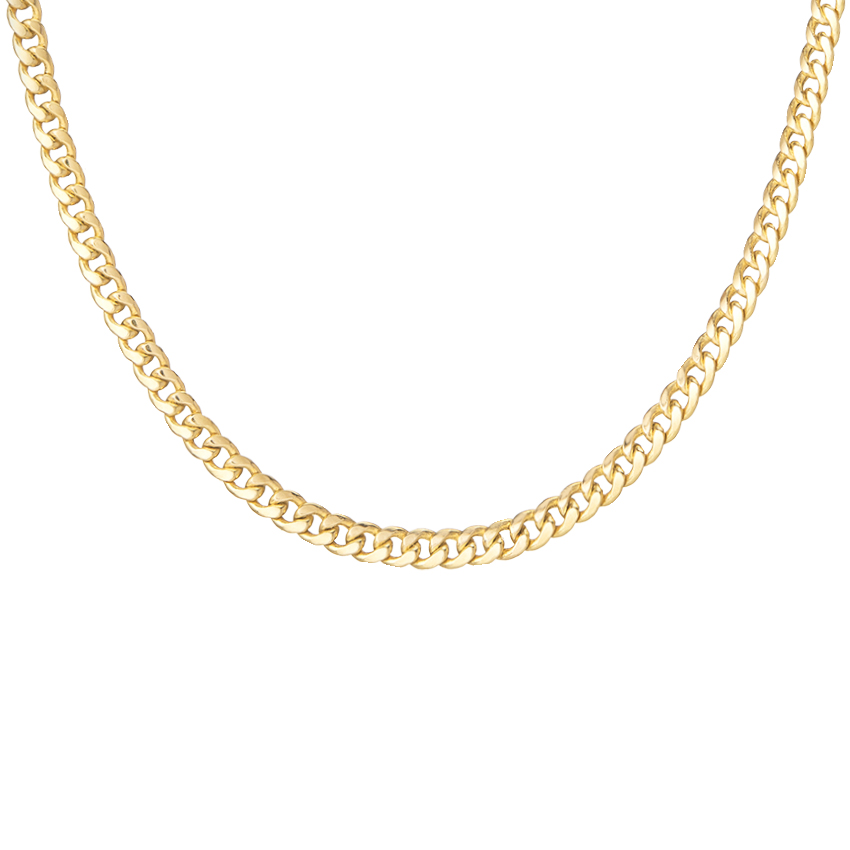 Perfect on its own or paired with other necklaces, this link chain is a unique fashion statement.
Summit Wedding Ring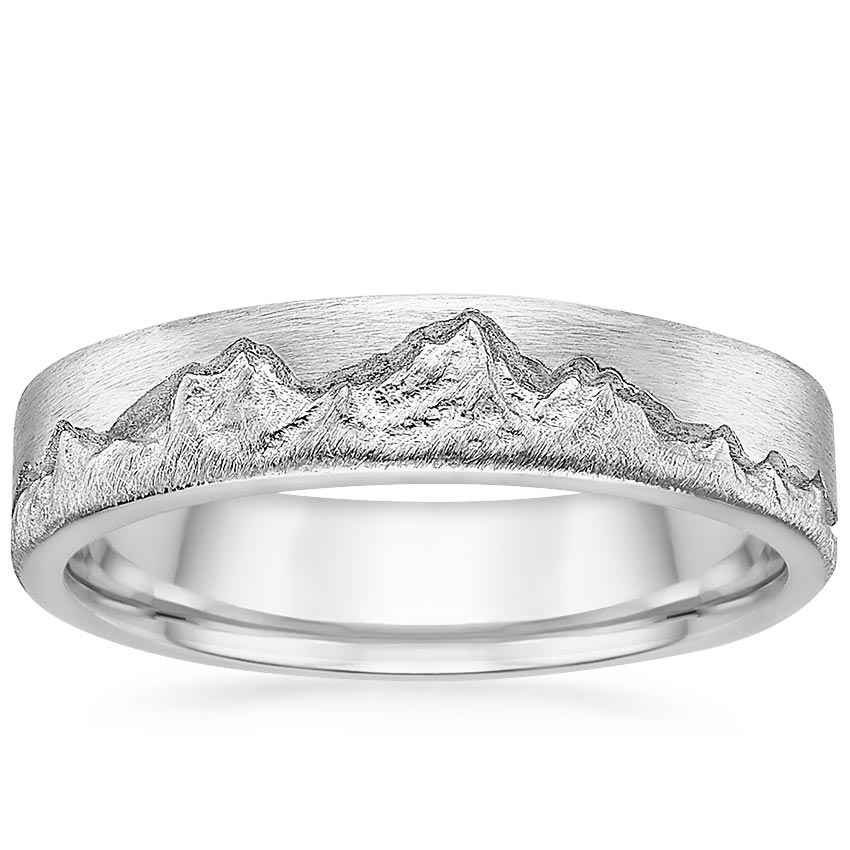 A breathtaking landscape of Mount Everest adorns a brushed-matte band in this unique, nature-inspired wedding ring.
Apollo Sapphire Wedding Ring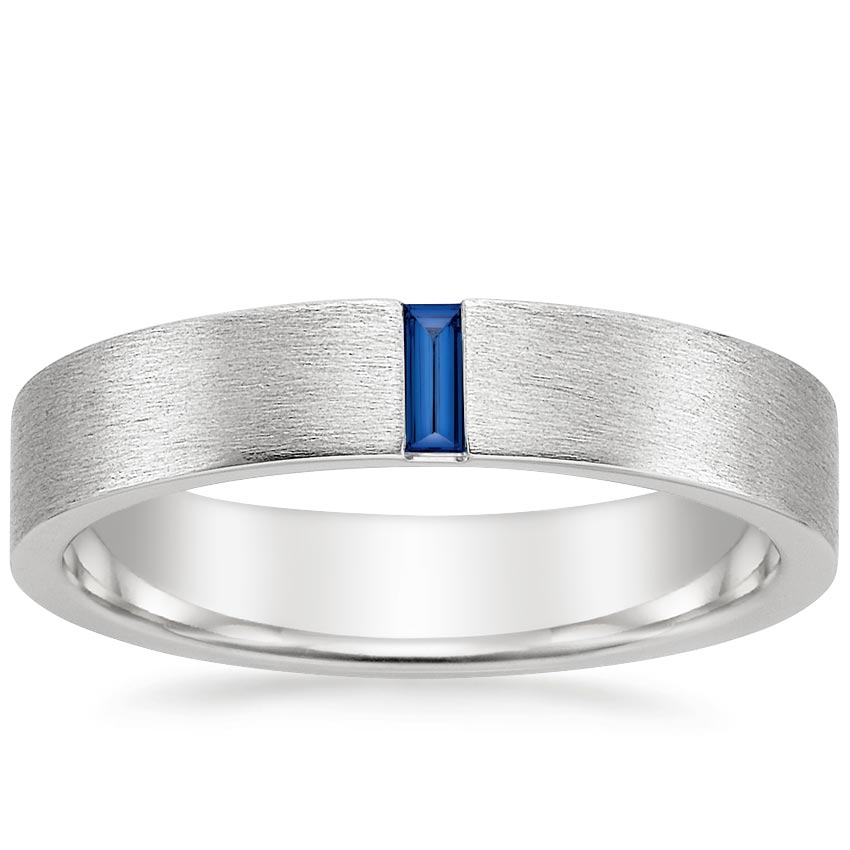 This modern wedding band features a vertical baguette sapphire set against a matte brushed finish for a defining look. The softened inside edge provides increased comfort for daily wear.
Jewelry Gift Ideas for Mom
Your mom deserves the world, but we're sure she'll take diamonds as the next best thing. Classic diamond jewelry is the perfect addition to her collection.
Diamond Halo Pendant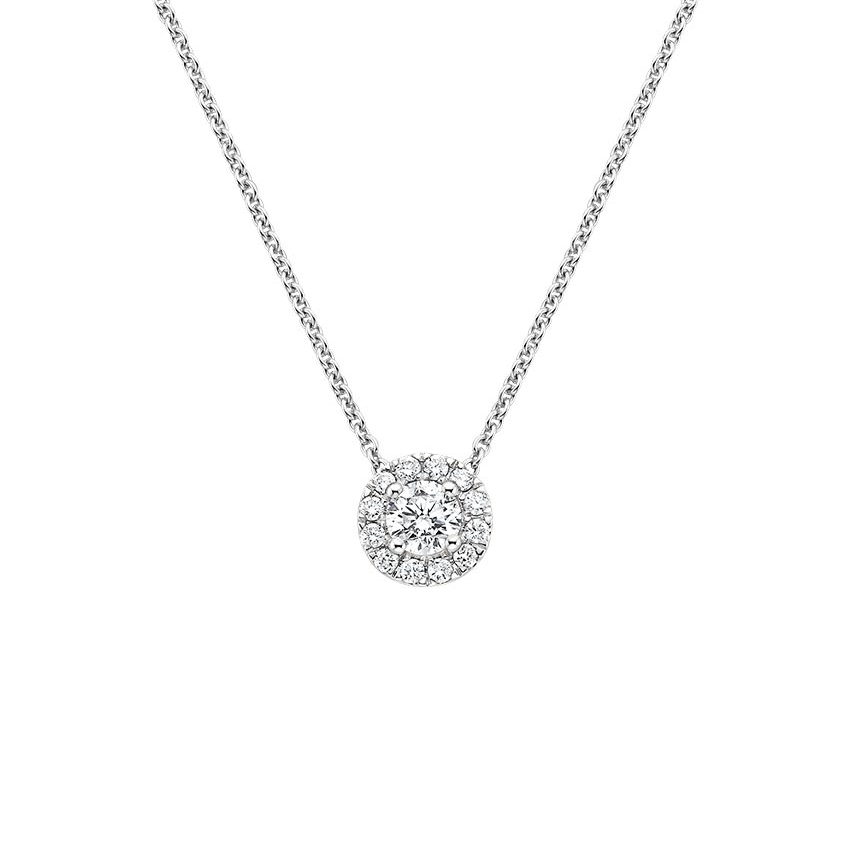 This elegant diamond pendant features a gorgeous center diamond surrounded by pavé-set diamond accents.
Certified Lab Created Diamond Tennis Bracelet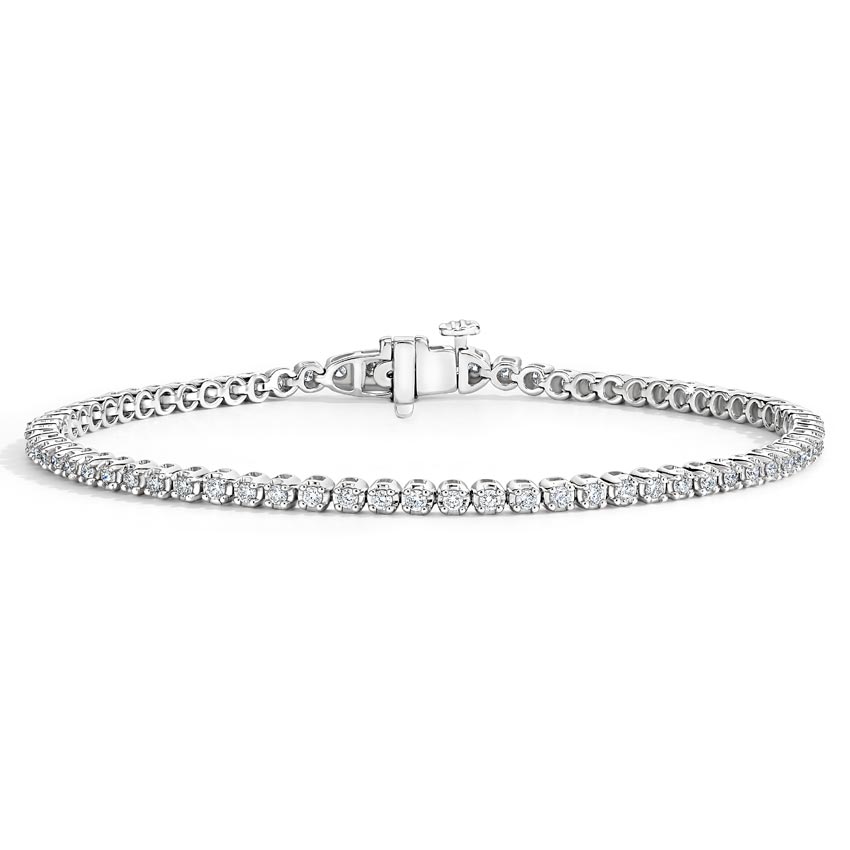 This eye-catching tennis bracelet embellishes the wrist with 5 carats of shimmering lab created diamonds individually set in lustrous gold links. An IGI lab grading report accompanies each bracelet.
Twisted Vine Diamond Hoop Earrings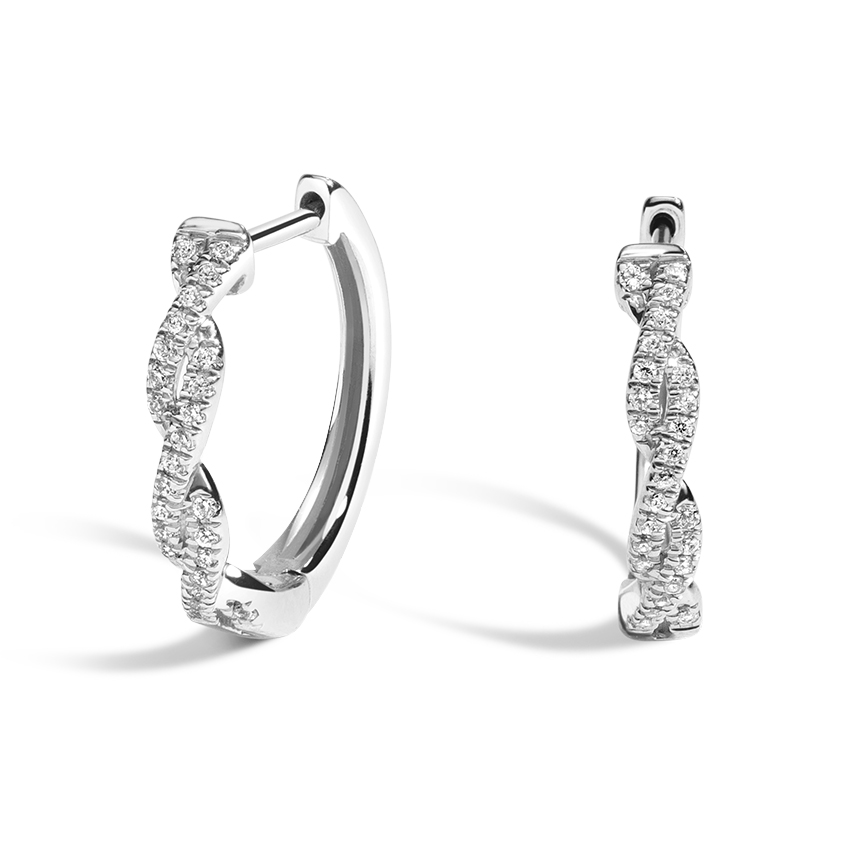 These stylish and eye-catching earrings feature dazzling round diamonds prong-set in twisting vines of lustrous, precious metal.
Magnolia Diamond Earrings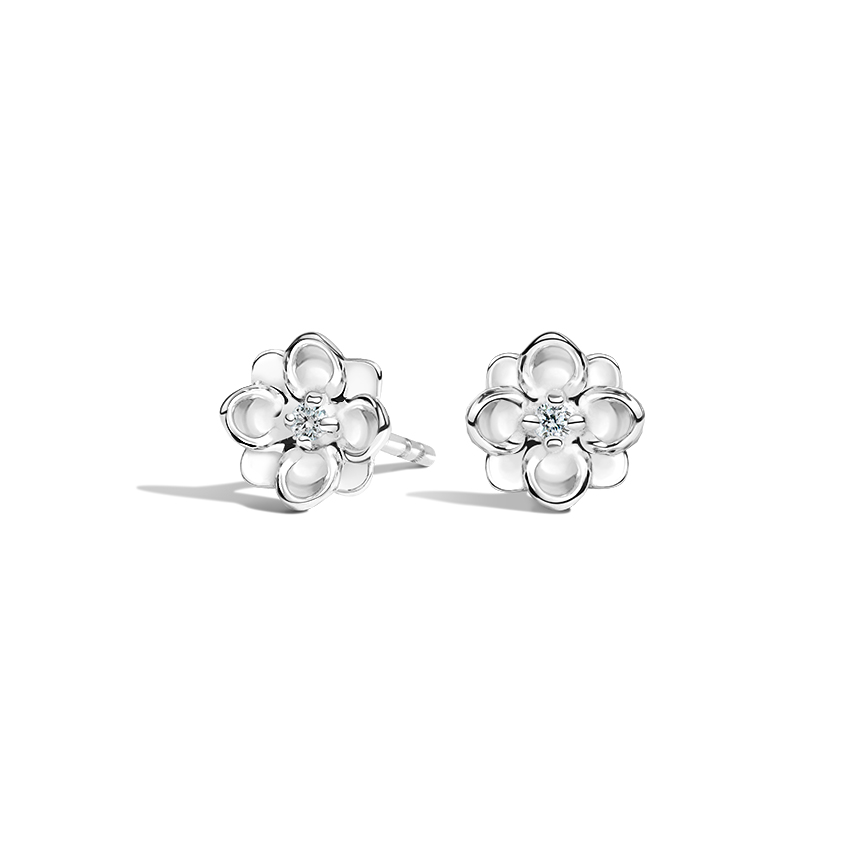 Glimmering diamonds rest at the center of each arrangement of sculpted petals in these beautiful floral earrings. For an added personal touch, choose her sparkling birthstone as the center gem!
Jewelry Gift Ideas for Dad
So much better than another necktie or coffee mug! Think outside the box this holiday season with these lustrous jewelry gifts for dad.
Val Box Chain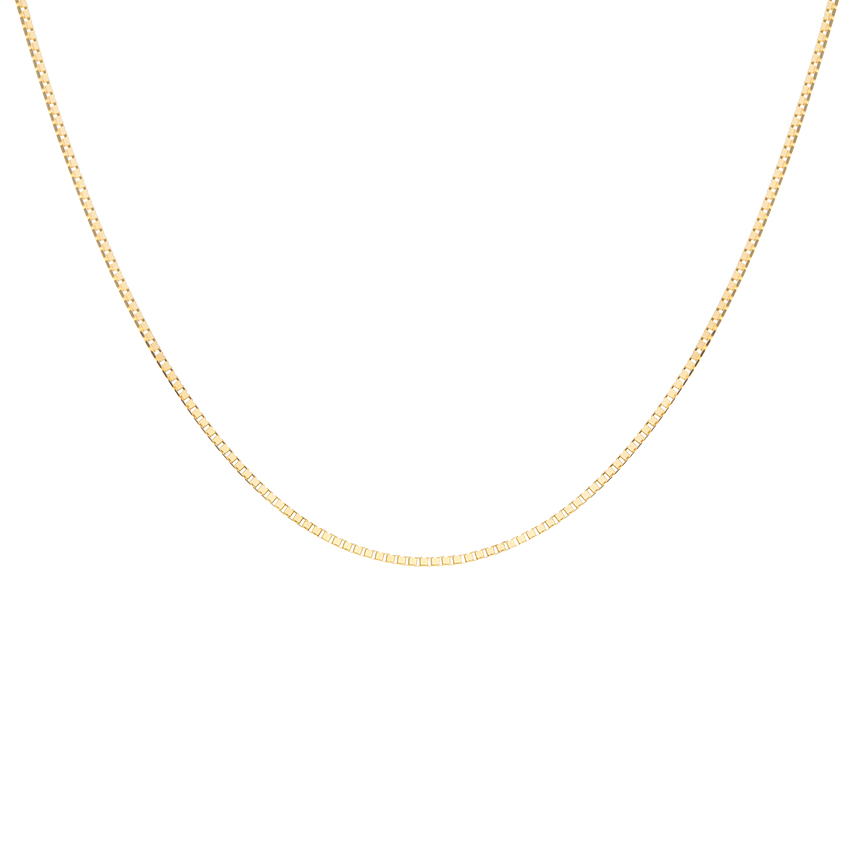 Perfect on its own or paired with other necklaces, this classic box chain is effortlessly fashionable and uniquely timeless.
Round Diamond Stud Earrings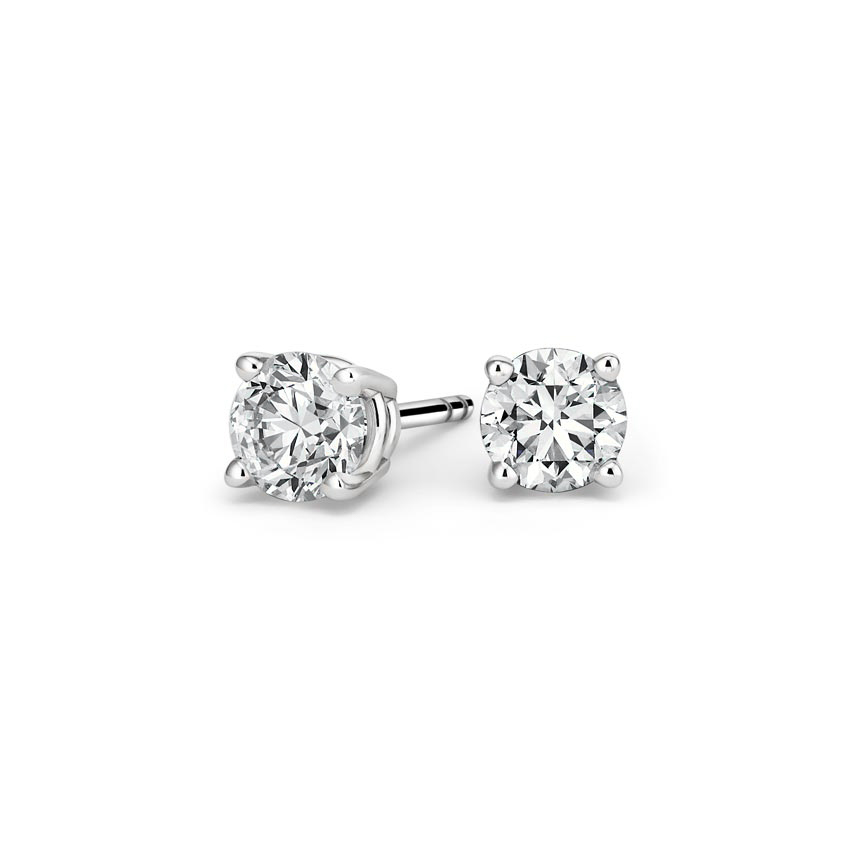 These beautiful earrings feature a matched pair of round brilliant diamonds secured in classic basket settings.
7mm Magnus Wedding Ring
This modern take on a classic silhouette features a meteorite exterior balanced with a black tungsten interior for a unique and bold look.
Horizon Black Diamond Wedding Ring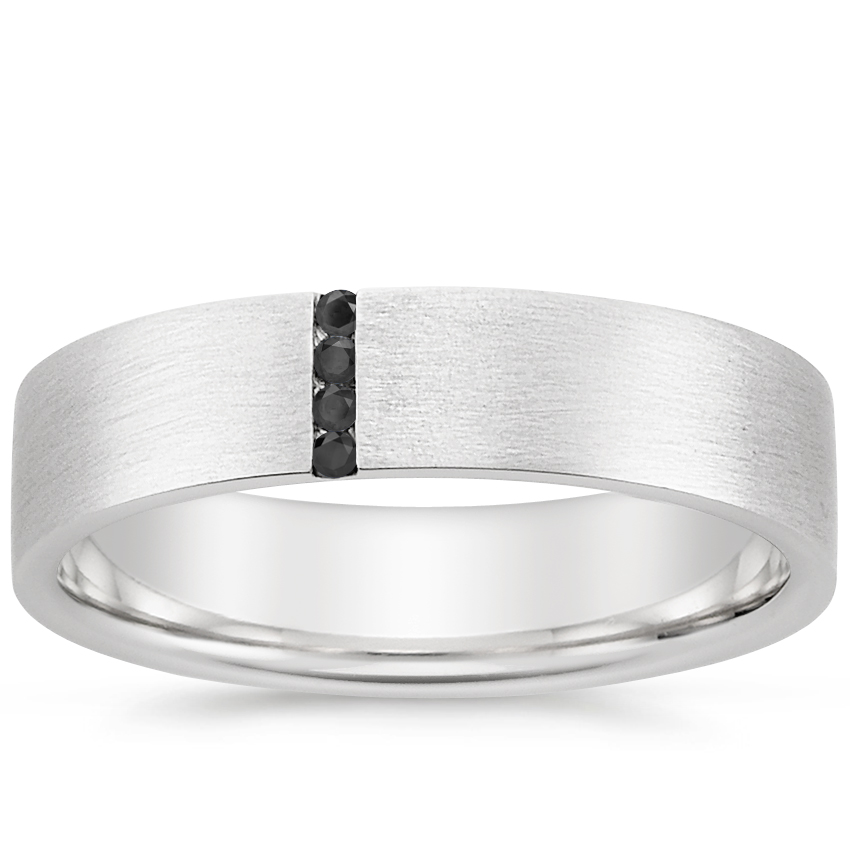 This modern band features a thin vertical row of black diamonds against a matte brushed finish for a stylish look. The softened inside edge provides increased comfort.
Jewelry Gift Ideas for Friends
These silver jewelry pieces are a sophisticated alternative to a classic friendship bracelet or necklace!
Teardrop Citrine Pendant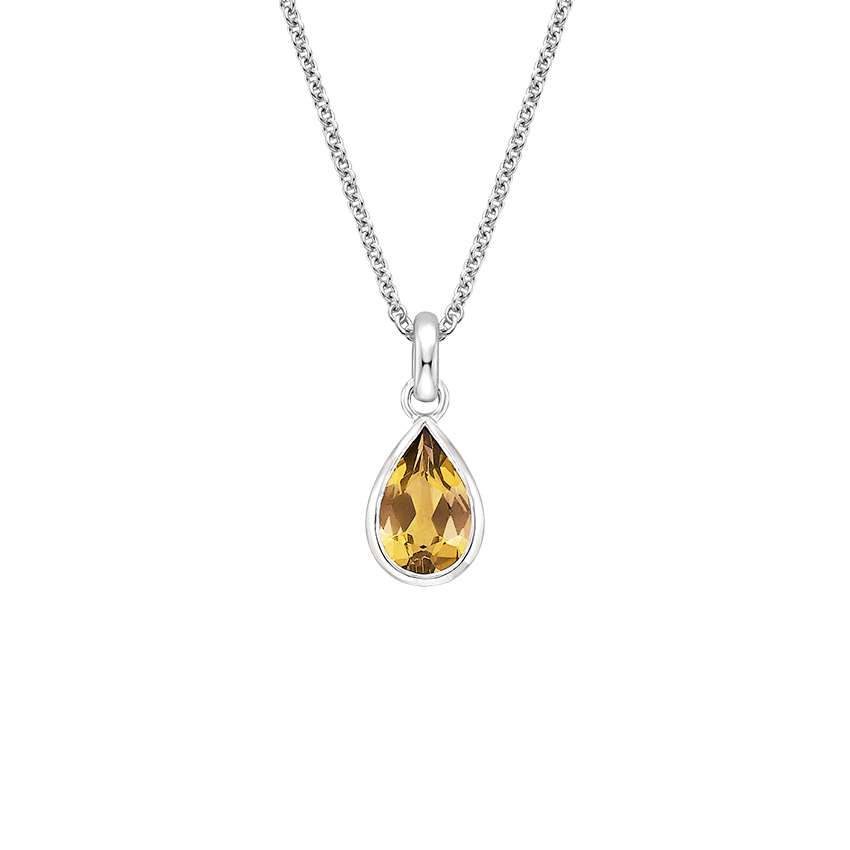 A pear-shaped citrine rests within a bezel setting with an open back to allow maximum light to reach the gem. This reversible pendant can be worn on either side making it the perfect option for everyday wear.
Solidarity Diamond Pendant
Strength in unity, resiliency, and hope define this diamond pendant that hangs elegantly from a lustrous cable chain. With each purchase, we make a donation to Feeding America's COVID Relief Fund.
Petite Spinel and Diamond Huggie Earrings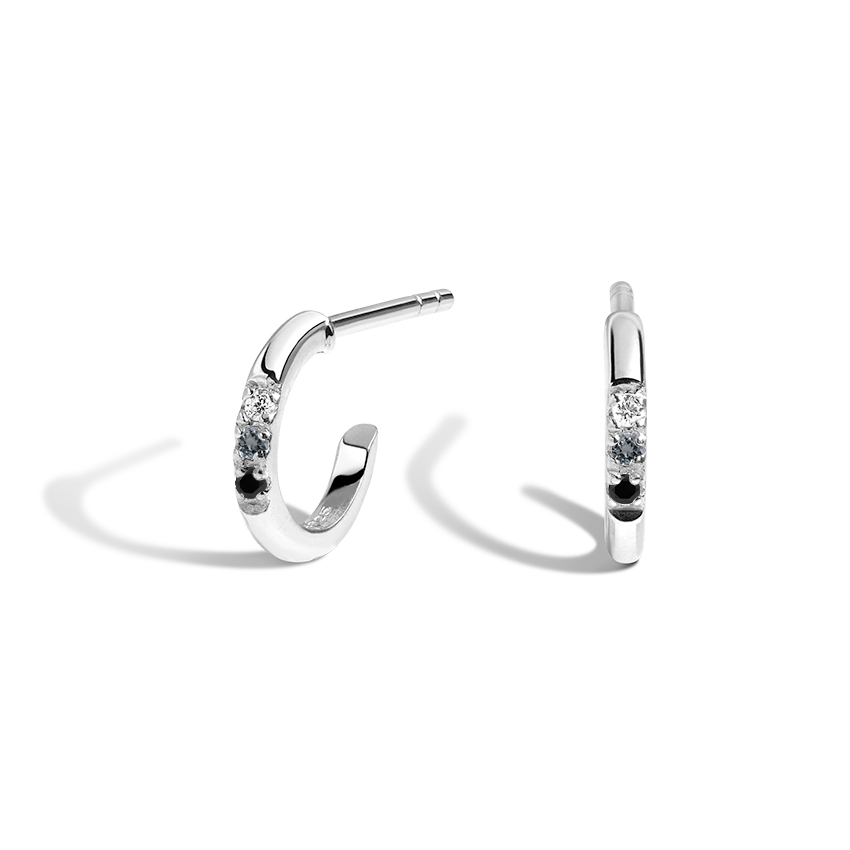 Black diamonds, grey spinels, and sparkling diamonds are set in scalloped pavé as they adorn each delicate hoop in this chic earring set.
Lab Created Alexandrite Bar Bracelet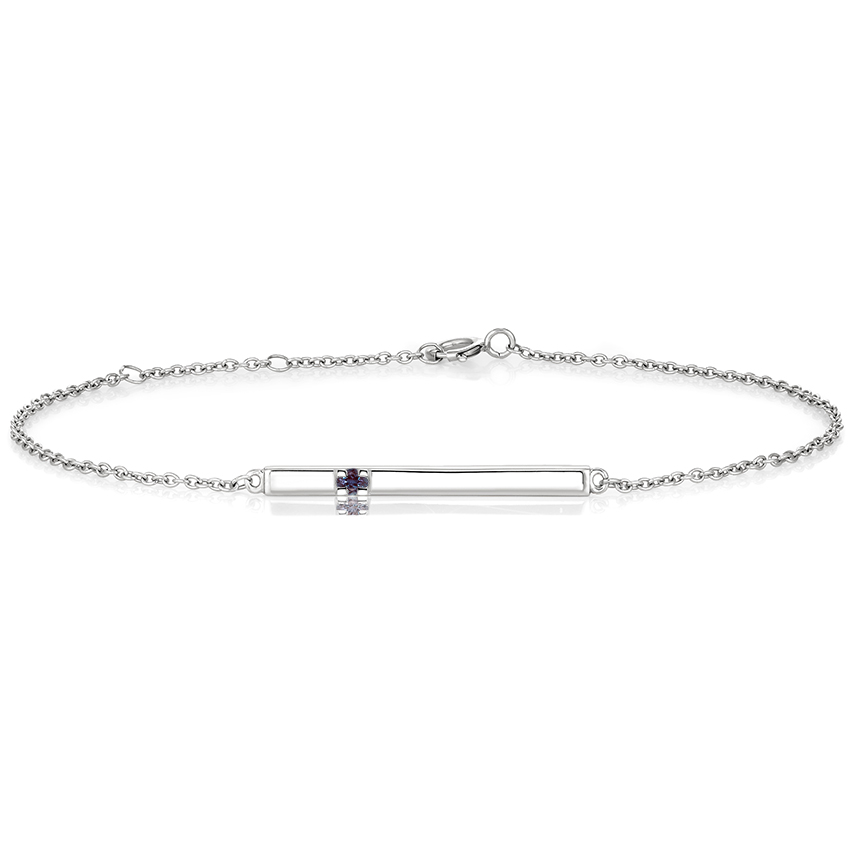 This contemporary design features an elegant bar that rests gracefully along a classic cable chain adorned with a lab created alexandrite accent.
Jewelry Gifts Under $100
Beautiful and budget-friendly, these gift ideas are perfect for those looking to start their fine jewelry collection.
Heart Diamond Pendant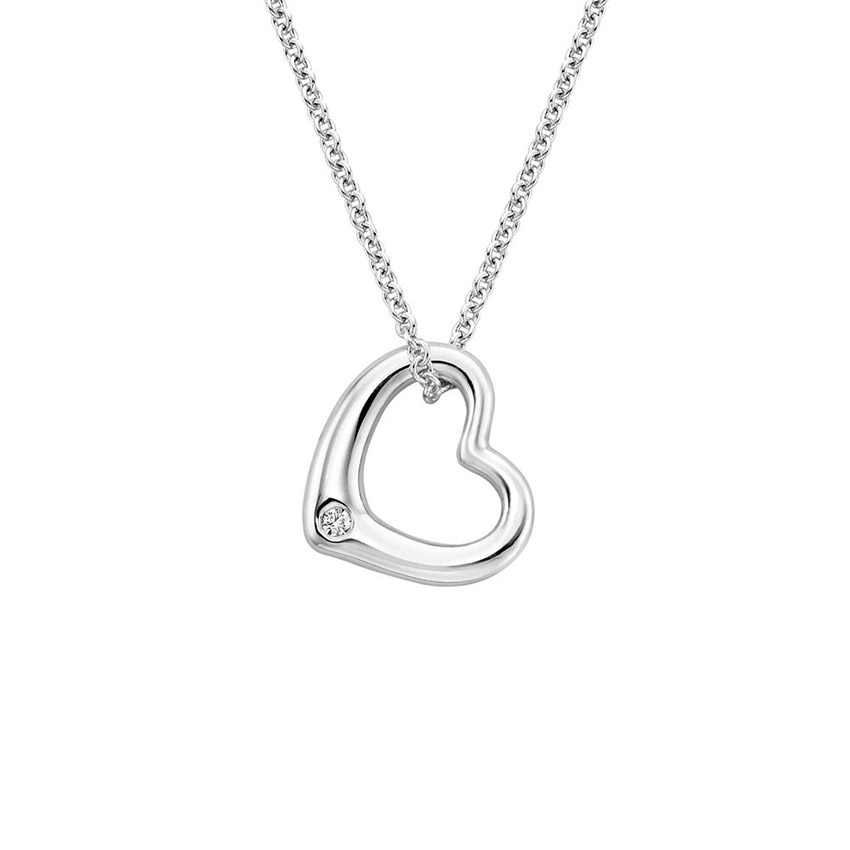 A true gift from the heart, this graceful and delicate pendant features an elegantly sparkling diamond, symbolizing the uniqueness and beauty of love.
Engravable Bar Bracelet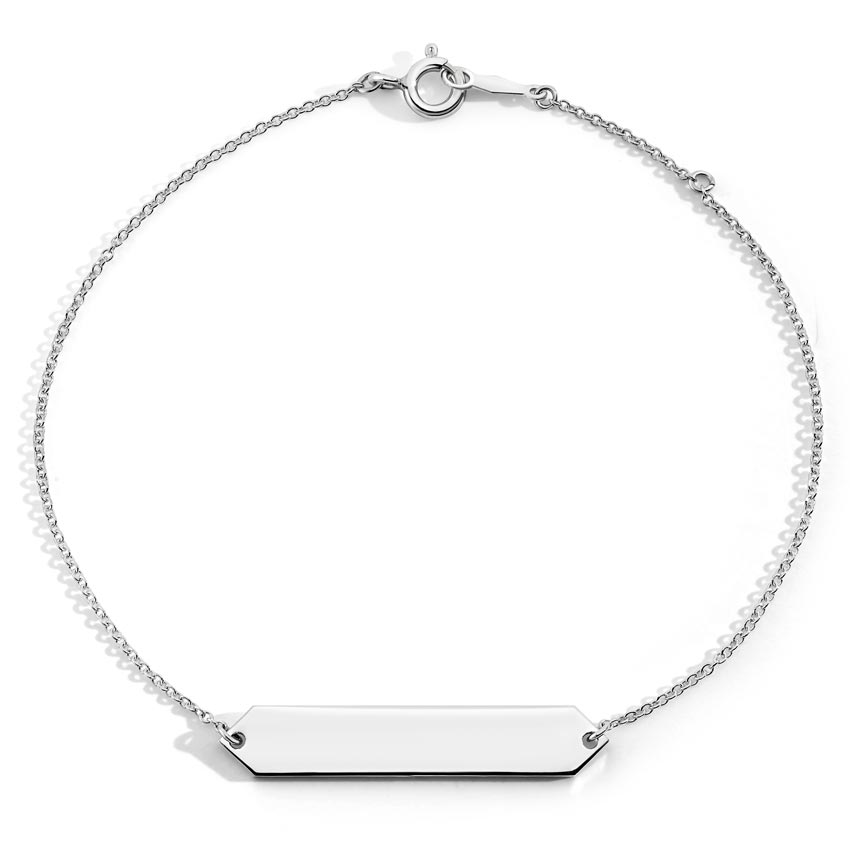 A lustrous metal bar is attached to a cable chain in this chic yet classic and wearable everyday engravable bracelet.
Moon Stud Earrings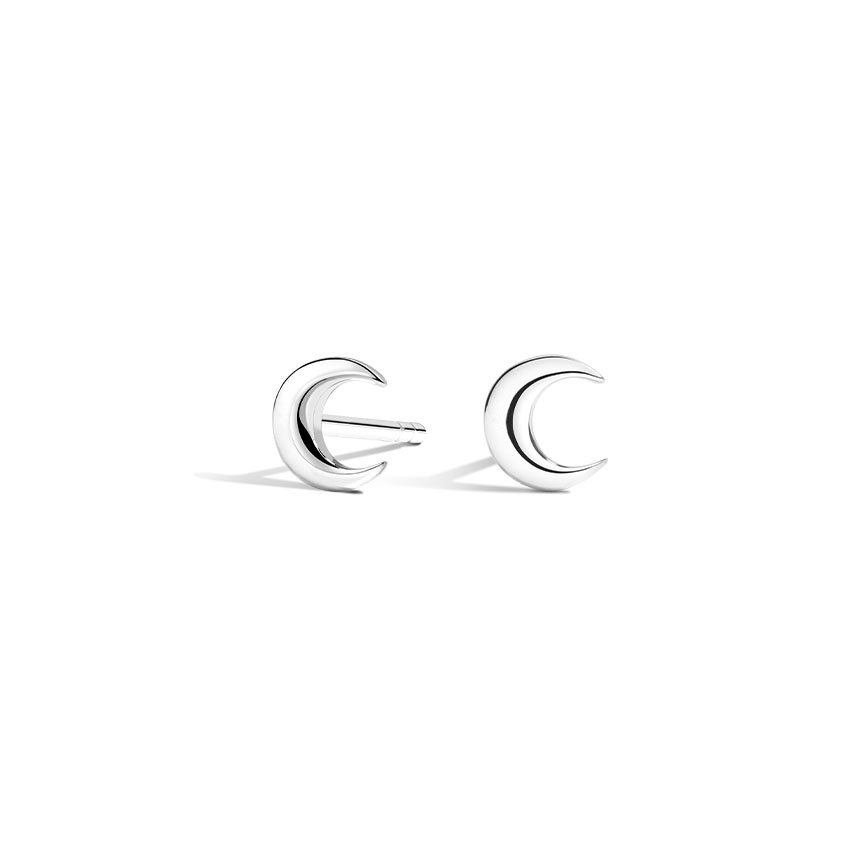 These beautiful crescent moon earrings are the height of elegance and simplicity. Comfortable push backs keep these studs secure.
Olive Branch Bracelet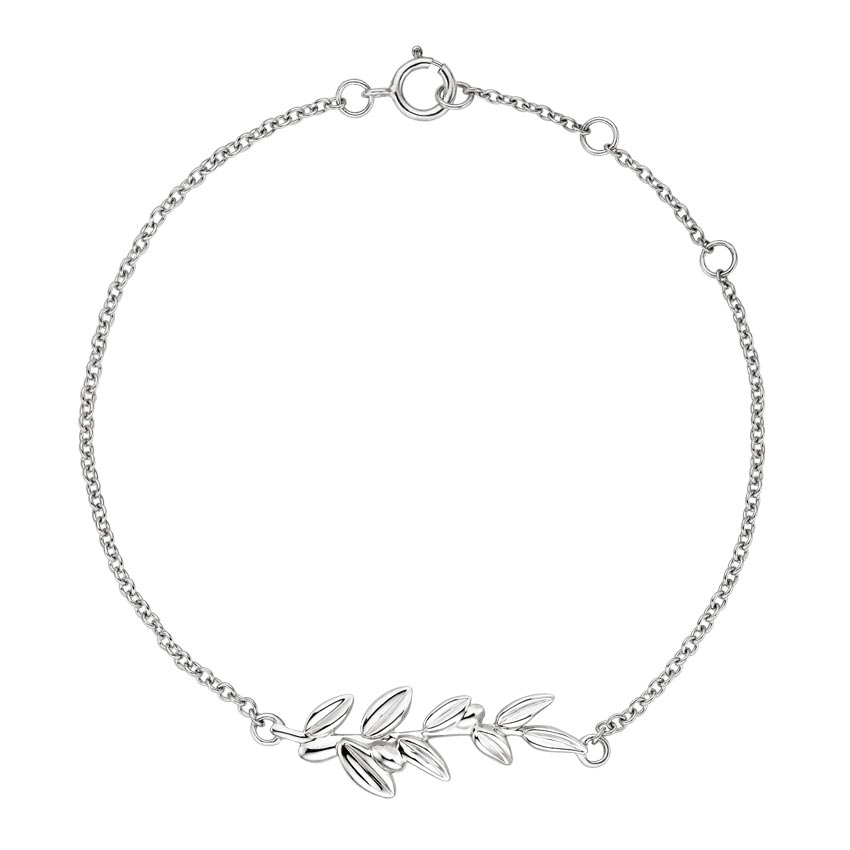 A symbol of peace and achievement, this captivating bracelet features elegantly sculpted leaves and olives made of lustrous precious metal.
Jewelry Gifts Under $250
These holiday gifts for under $250 feature classic designs that are made to suit every style and occasion.
Premium Akoya Cultured Pearl Pendant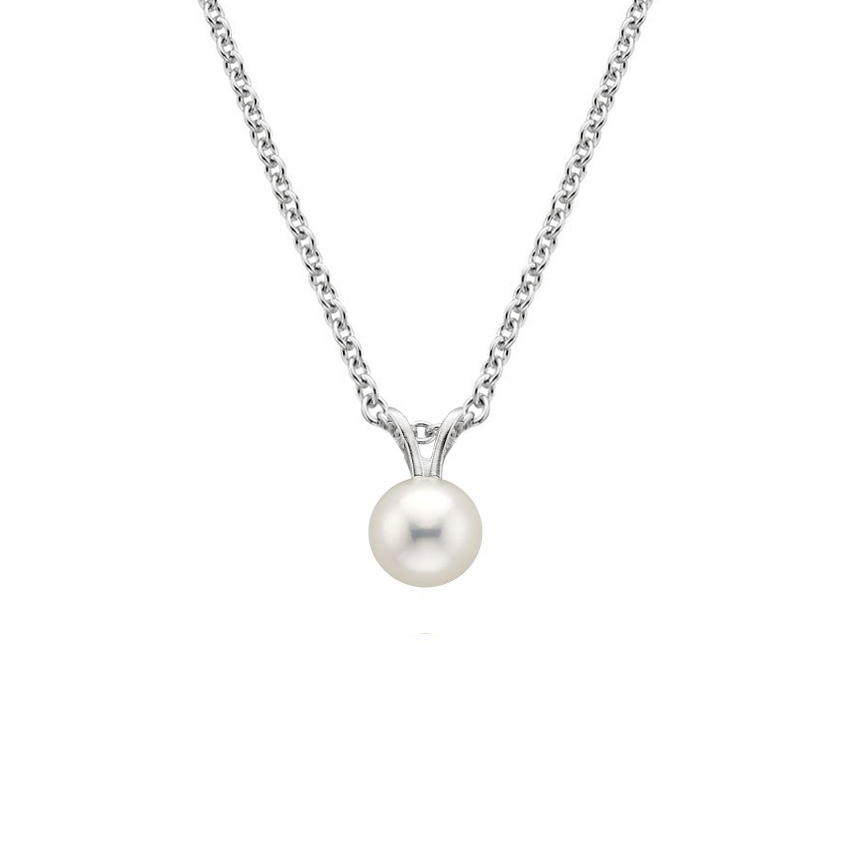 This beautiful premium Akoya cultured pearl pendant hangs from a delicate cable chain. This elegant pearl features brilliant luster and shine with traditional grace and beauty.
London Blue Topaz Stud Earrings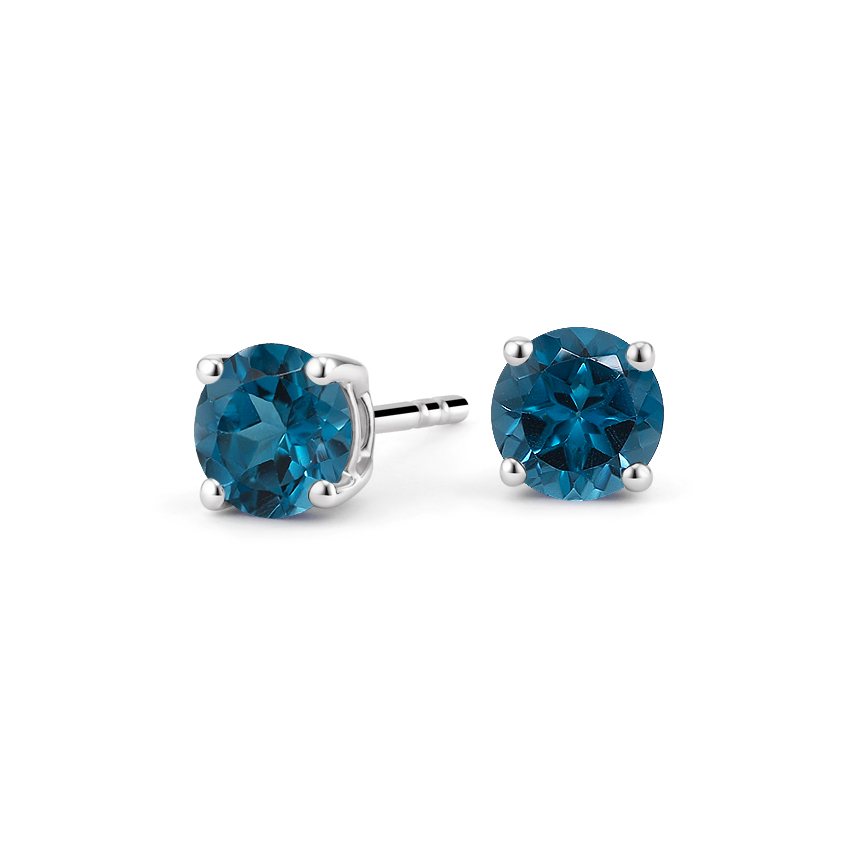 Fashion forward with classic sophistication, these striking London Blue Topaz stones are set in comfortable basket settings.
Juniper Diamond Earrings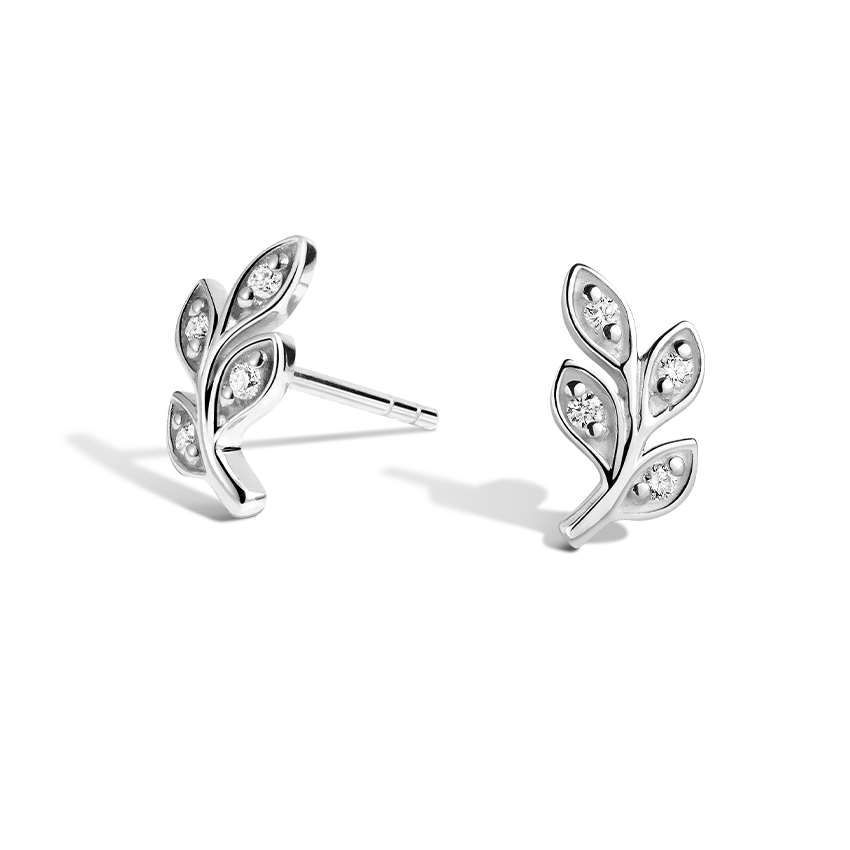 Delicate branches curve up the ear for a look of natural beauty. Glittering diamonds rest in lustrous metal in these stunning diamond earrings.
Premium Akoya Cultured Pearl Bracelet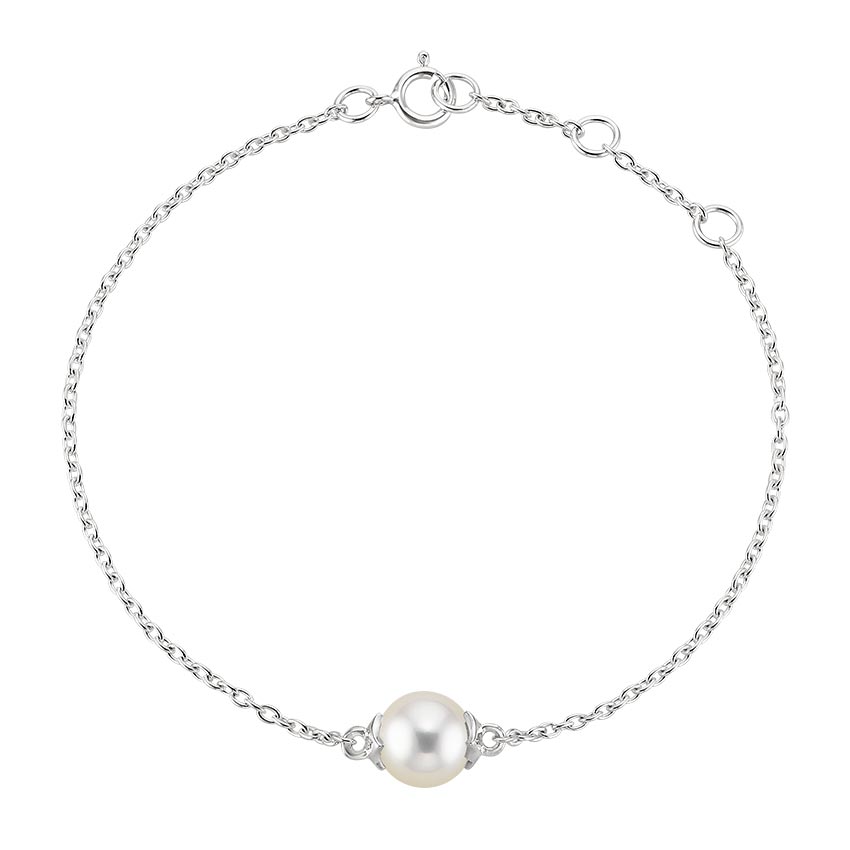 Both classic and elegant, this bracelet features a lustrous Akoya cultured pearl held on a delicate cable chain.
Jewelry Gifts Under $500
All is bright in these beautiful fine jewelry pieces for under $500. Warm yellow gold and colorful gemstones make these stunning gifts truly memorable.
Hydrangea Earrings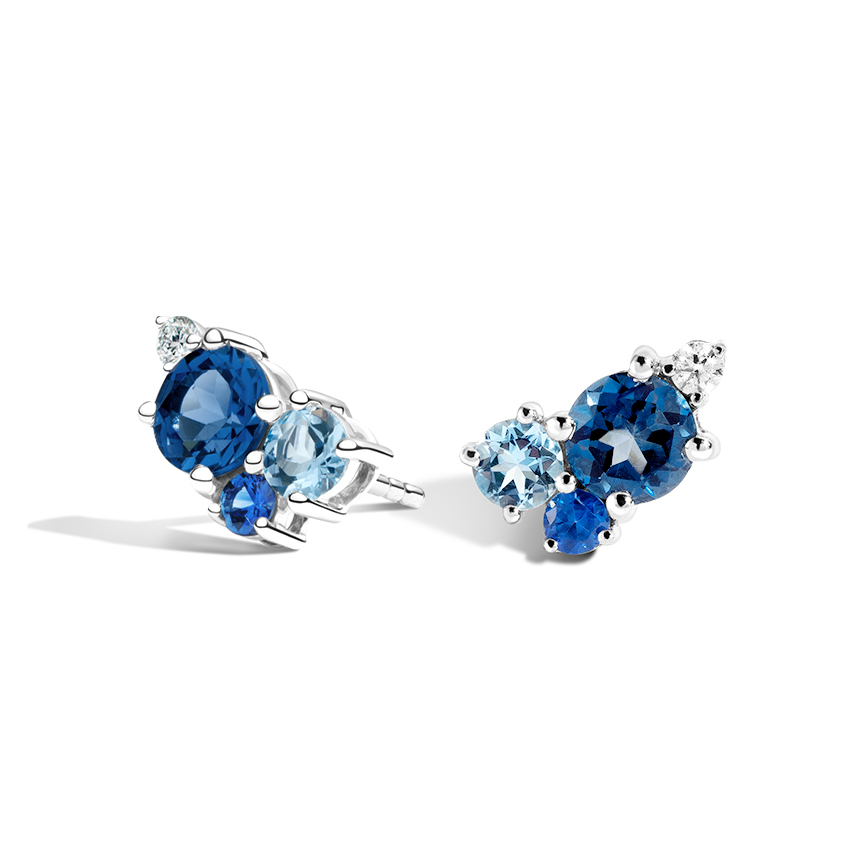 A glittering cluster comprised of a sapphire, aquamarine, London blue topaz, and a shining diamond gathers together for a truly unique look in these earrings that make the perfect playful and colorful everyday look.
Classic Hoop Earrings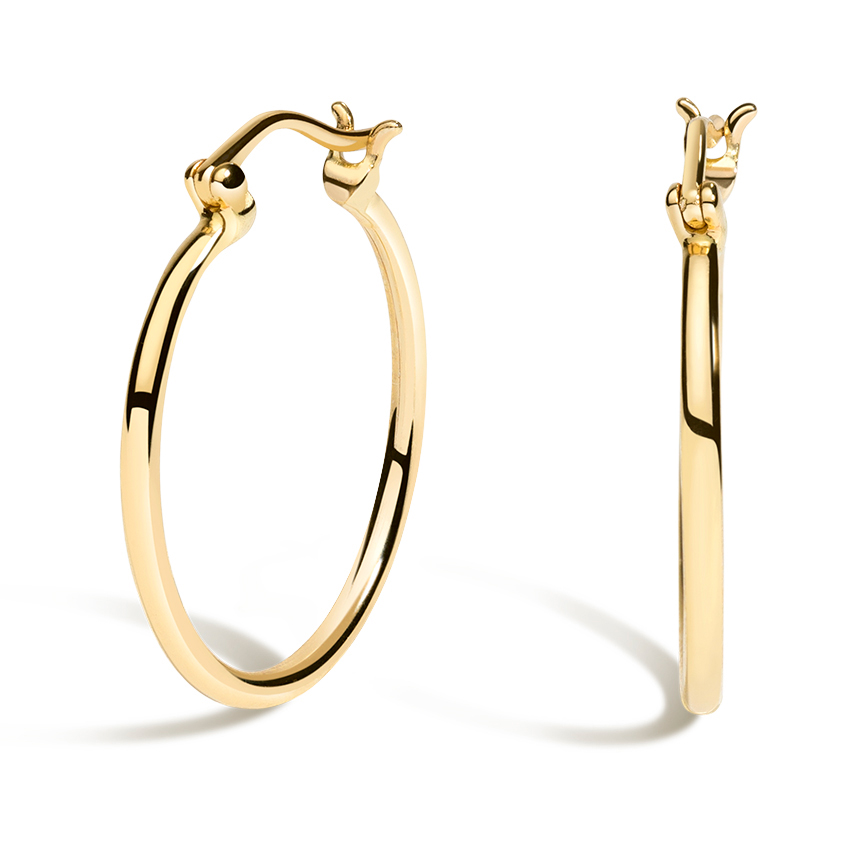 These favorited hoops are secured with simple and secure latch backs for effortless, everyday, and fashionable wear.
Maris London Blue Topaz and Aquamarine Bracelet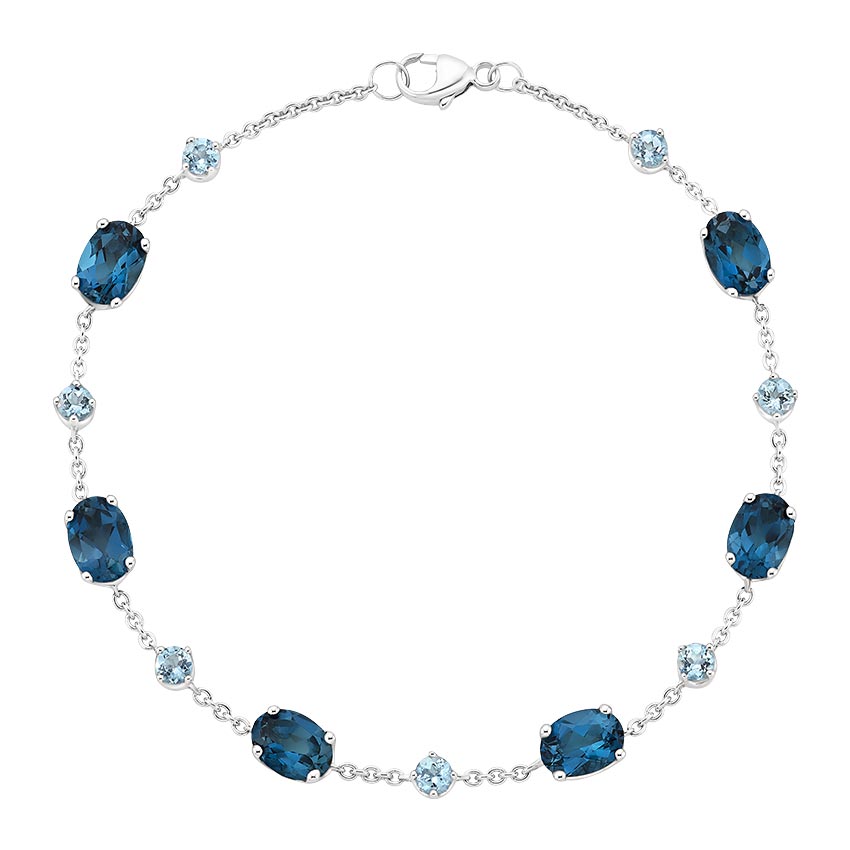 Stunning oval-shaped London blue topaz gemstones and round aquamarines float along the wrist in this delicate and beautiful bracelet.
Marquesa Strand Diamond Necklace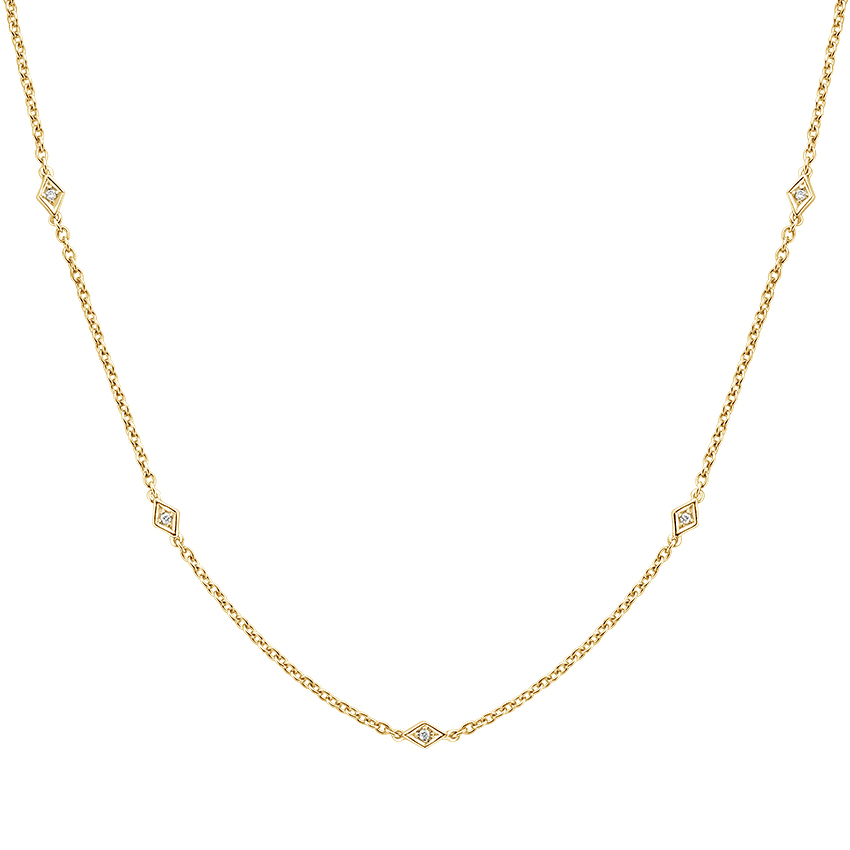 Diamonds shimmer from the center of kite-shaped designs evenly spaced along a delicate chain in this chic and elegant necklace.
Jewelry Gifts Under $1,000
Discover classic diamond jewelry for under $1,000 to gift this holiday season.
Round Diamond Stud Earrings (1/2 ct. tw.)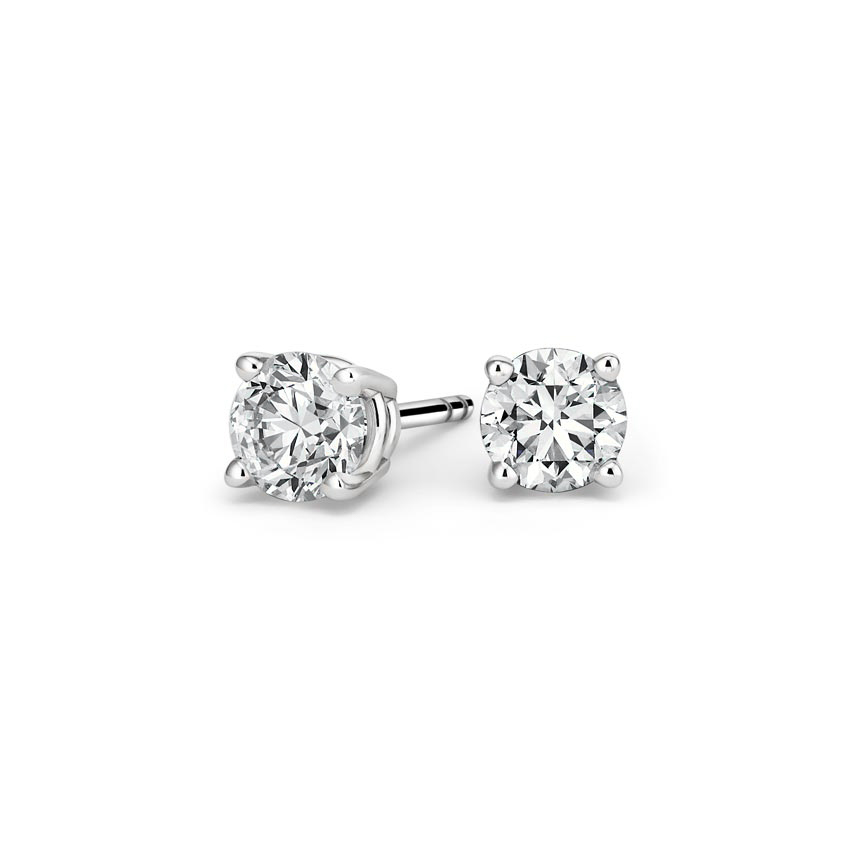 These earrings feature a beautifully matched pair of round diamonds secured in classic basket settings with push back posts.
Diamond Huggie Earrings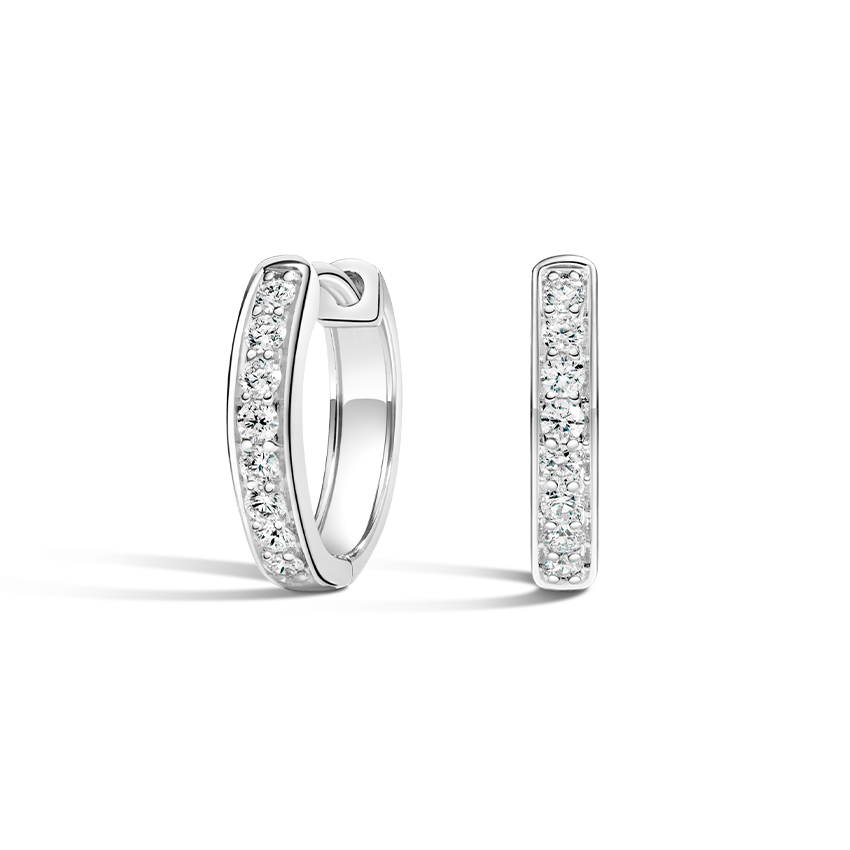 These captivating huggie hoop earrings feature a row of shimmering prong-set diamonds set in lustrous white gold. Secured with hinged latch backs, these diamond earrings are perfect for everyday wear.
Mina Lab Diamond Pendant
A shimmering line of dazzling lab diamonds lays elegantly on the neck in this sophisticated yet chic necklace that's easily dressed up or worn daily for an added touch of sparkle.
Three Diamond Bezel Bracelet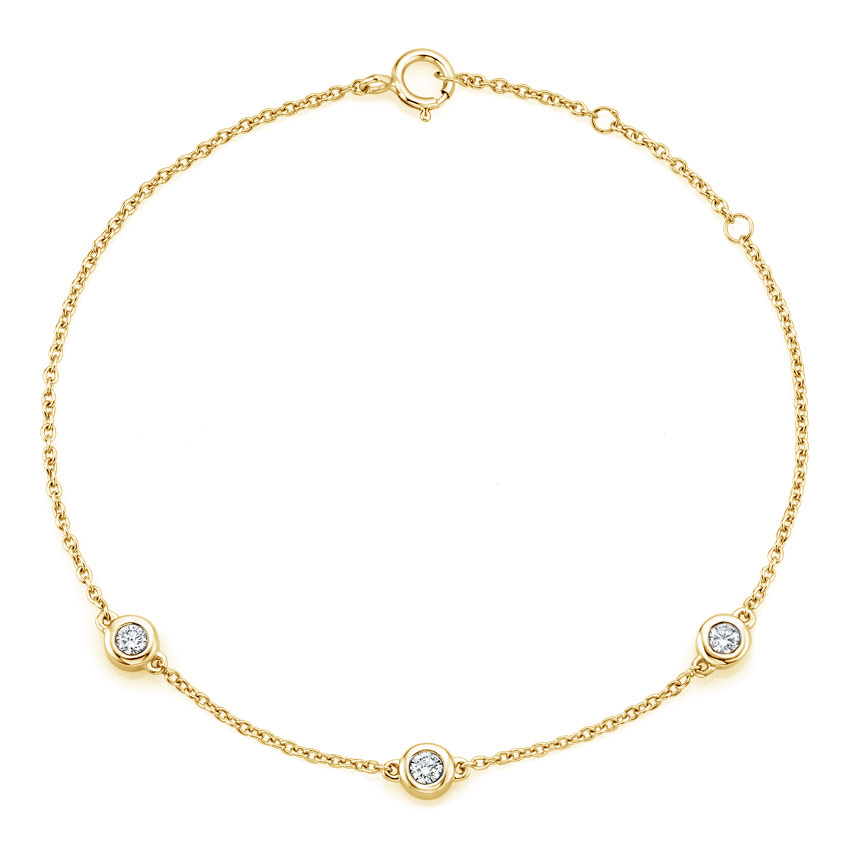 Three diamonds glimmer within delicate bezel settings as they grace the chain of this elegant, everyday bracelet.
Jewelry Gifts Over $1,000
This year, give the gift of glamour. These dazzling diamond and gemstone gifts are heirlooms in the making.
Certified Lab Created Diamond Stud Earrings (1 ct. tw.)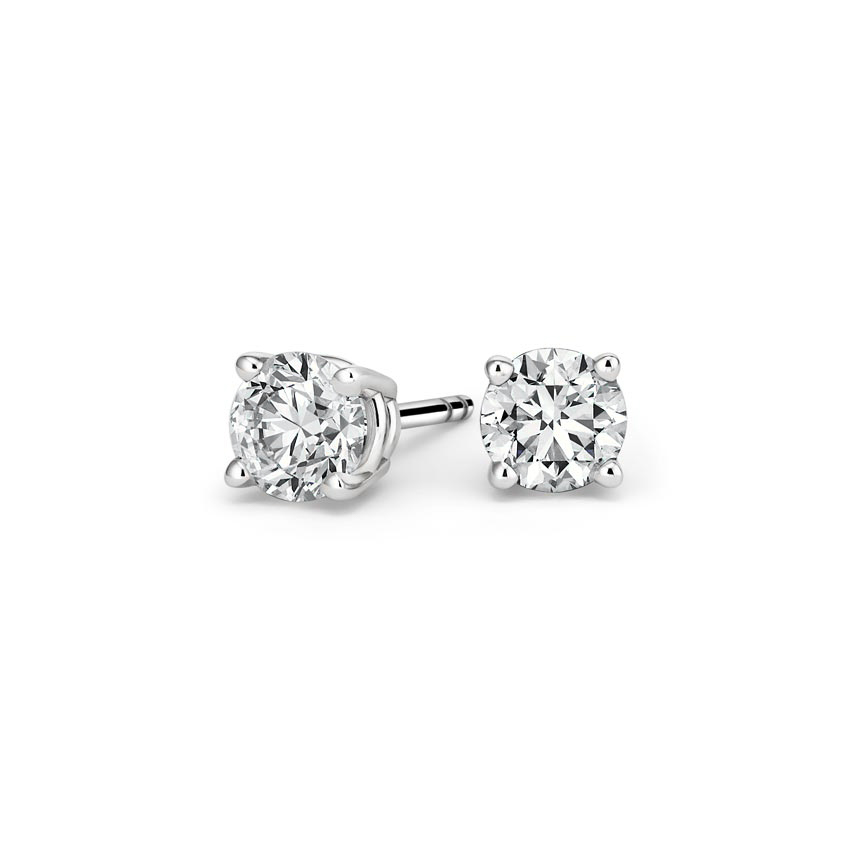 These beautiful earrings feature a matched pair of lab created round brilliant diamonds secured in classic basket settings with guardian backings. An IGI lab grading report accompanies each pair of earrings.
Diamond Tennis Bracelet (1 ct. tw.)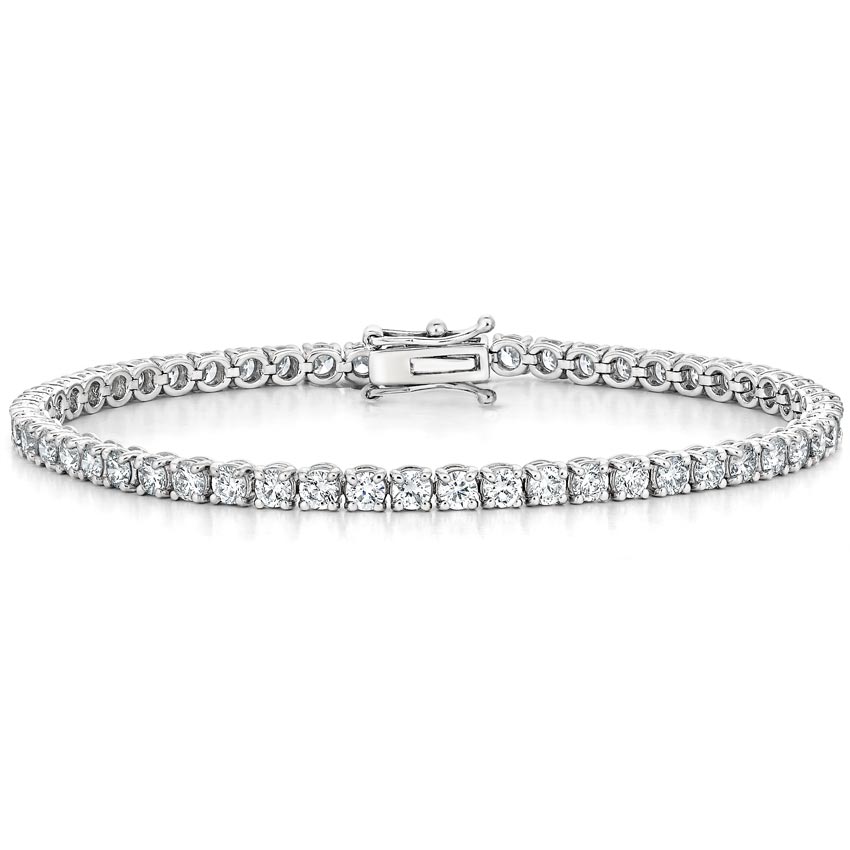 This eye-catching tennis bracelet embellishes the wrist with 1 carat of shimmering diamonds individually set in lustrous white gold links.
Marquise Diamond Solitaire Pendant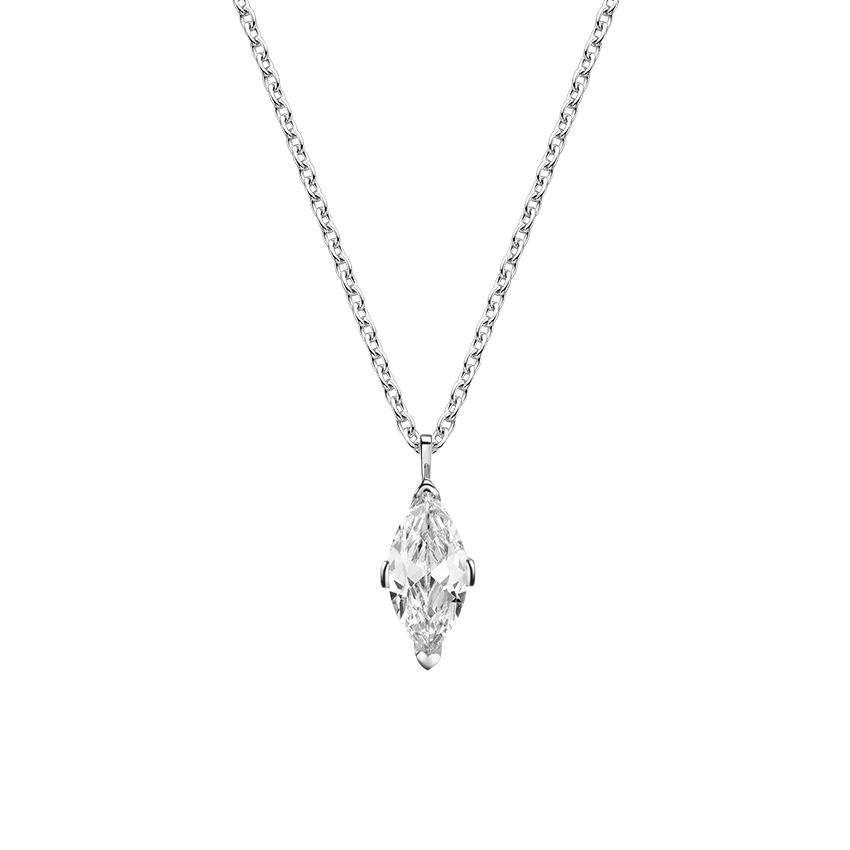 This lovely diamond pendant features a marquise-shaped gem that radiates brilliant, sparkling light. Sophisticated, captivating, and set in lustrous precious metal, this design is both sleek and eye-catching.
Sapphire Pavé Twist Pendant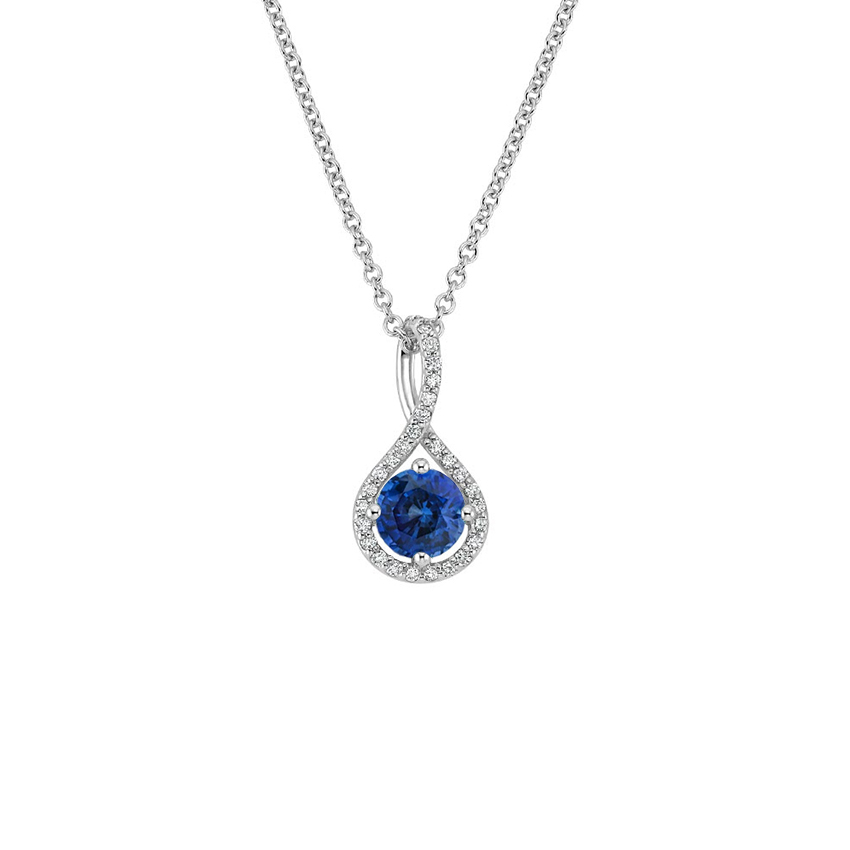 Shimmering pavé diamonds in lustrous gold form a sculptural twist around a serene blue sapphire in this glamorous pendant.
Personalized Jewelry Gifts
One way to make your gift meaningful this season is to personalize it to the recipient. Colorful birthstone jewelry and engravable pieces are beautiful ways to show you care.
Engravable Disc Diamond Pendant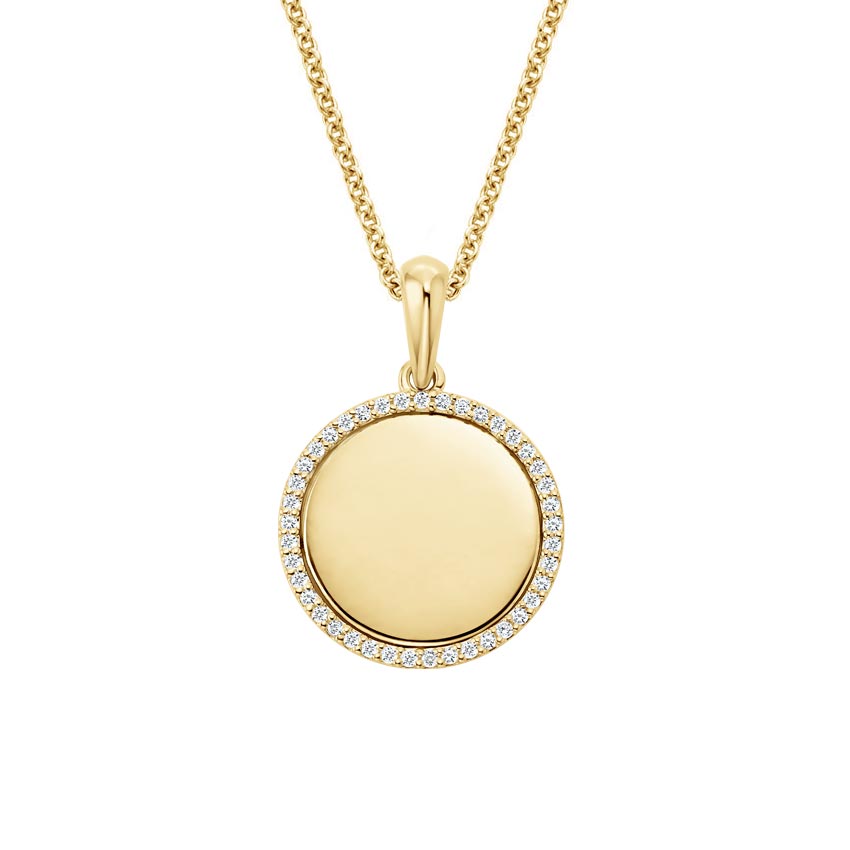 This pendant features a lustrous disc of precious metal encircled by glimmering diamond accent. Personalize this gift by engraving initials or a brief note.
Floating Solitaire Aquamarine Pendant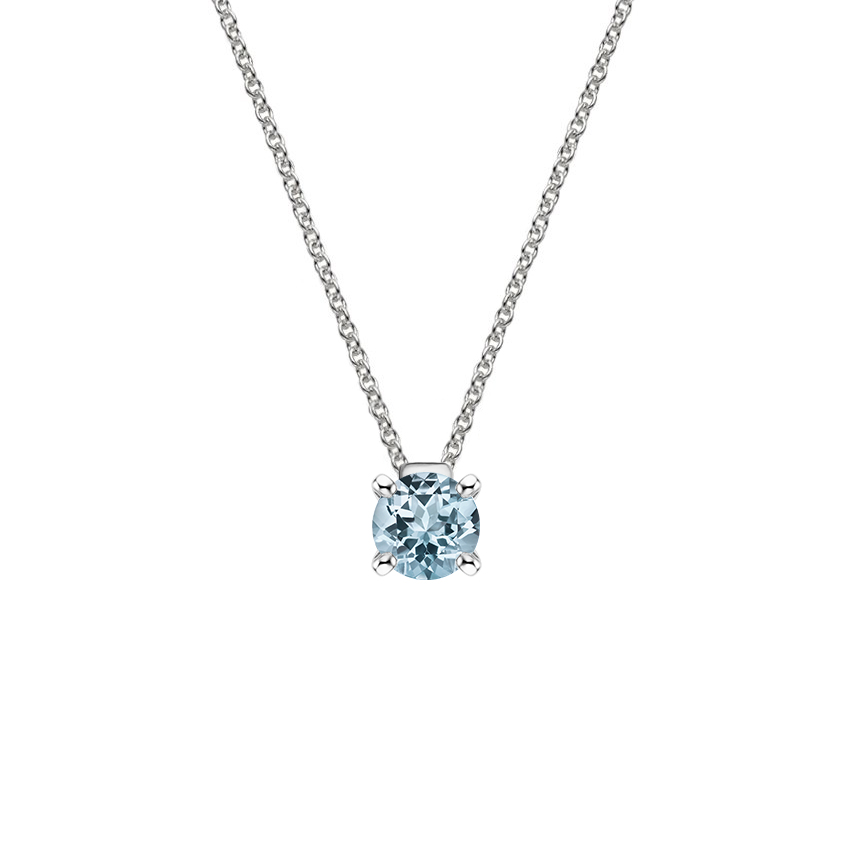 A beautiful aquamarine is set in this elegant pendant style that glides smoothly along a lustrous cable chain. Personalize this gift by changing out the center gem for the birthstone of your recipient!
Scorpio Diamond Pendant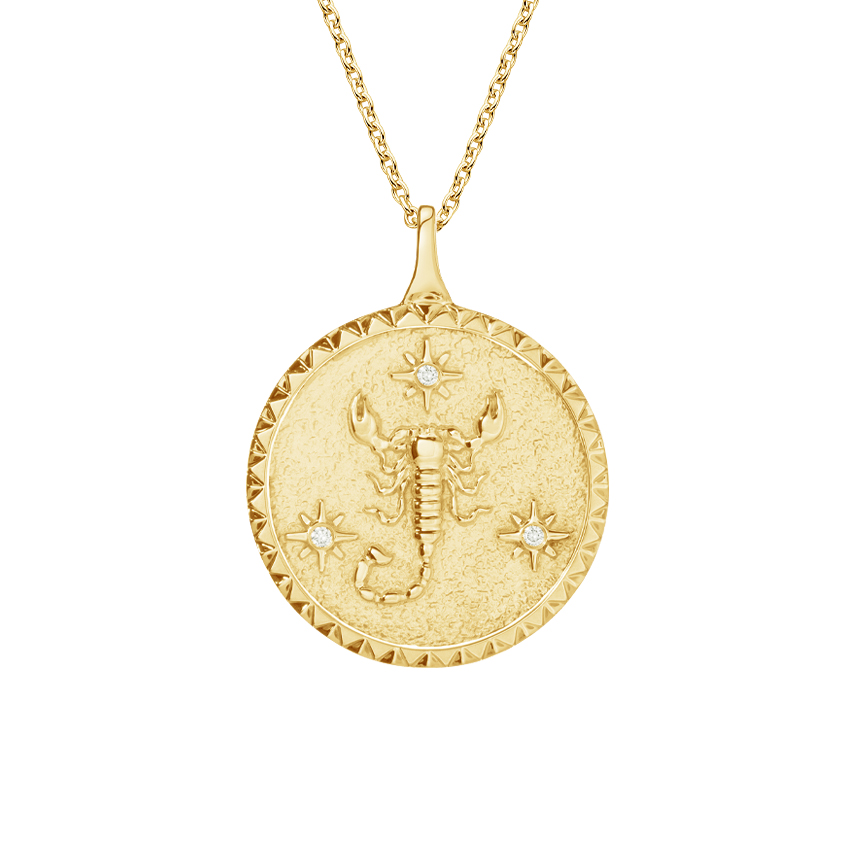 A scorpion embossed on a gold disc adorned with three starlike diamond accents empowers this medallion and its wearer with the characteristics of this Zodiac water sign.
An impression in the symbolic shape of the Scorpio sign is carved into the textured second side while a single flush set diamond shines through from the front to the back, adding versatility to this powerful design. All twelve zodiac signs are available in these gorgeous gold medallions.
Oval Diamond Locket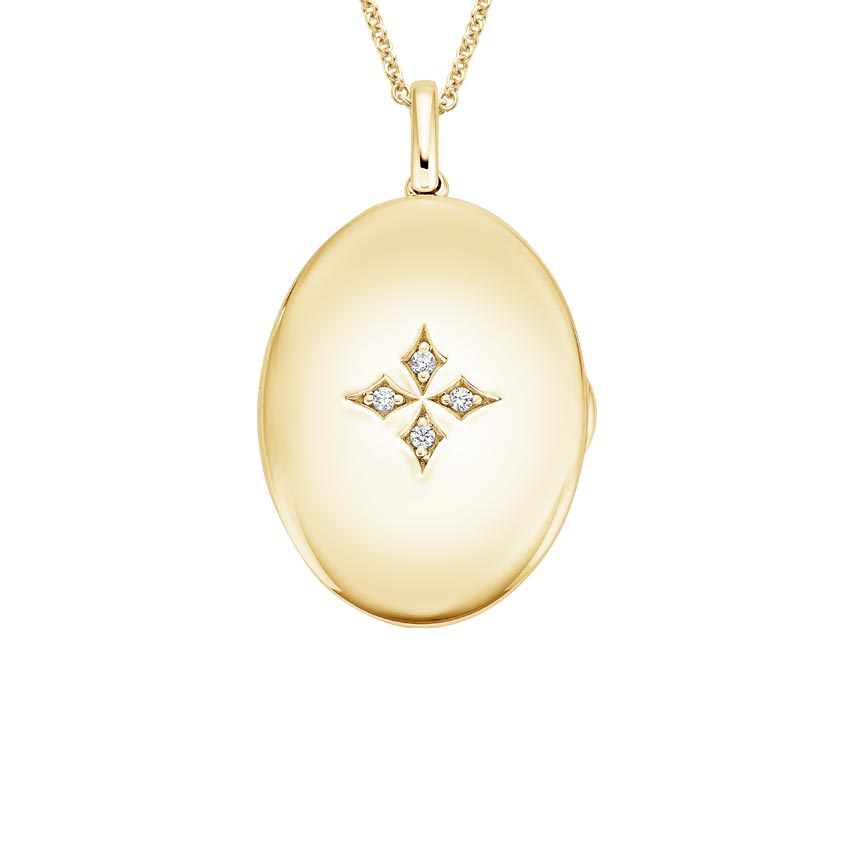 Perfect in a chic stack or as a meaningful heirloom to last a lifetime, this unique diamond-accented locket keeps those you love close by encasing a photo or a keepsake within a lustrous golden frame.
Unique Jewelry Gifts
Do you have someone on your holiday shopping list who loves to stand out from the crowd? Discover unique gifts that are sure to please your most discerning friends and family.
Mountain Range Diamond Pendant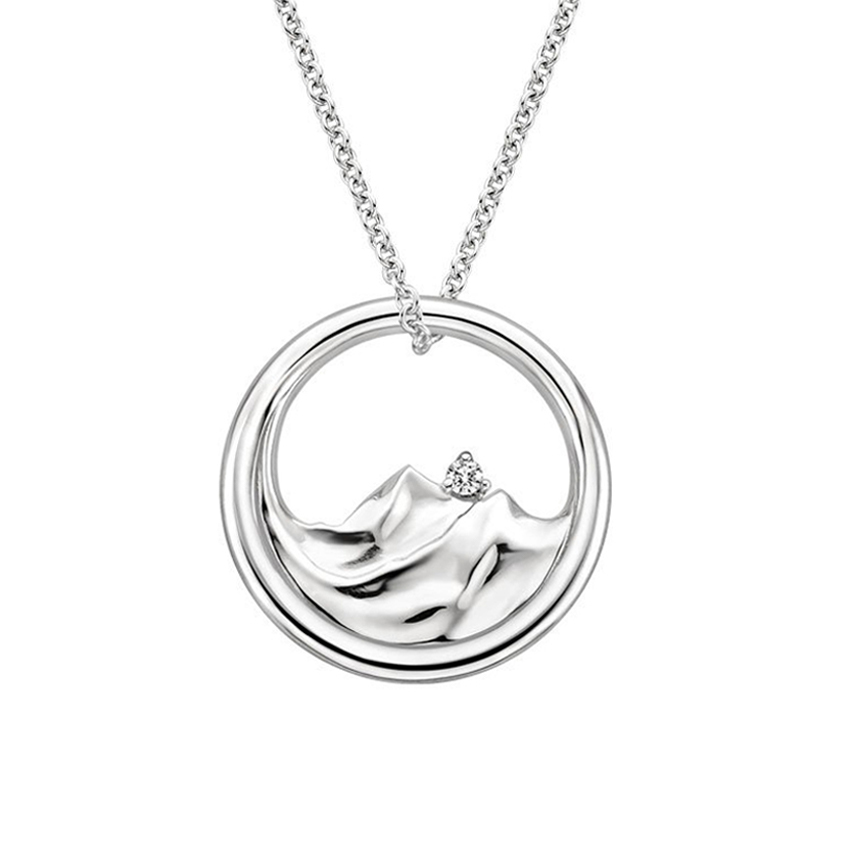 This magnificent pendant draws inspiration from nature's immense beauty. A sterling silver mountain range sparkles with a diamond accent and is gracefully suspended from a delicate sterling silver cable chain.
Riata Diamond Pendant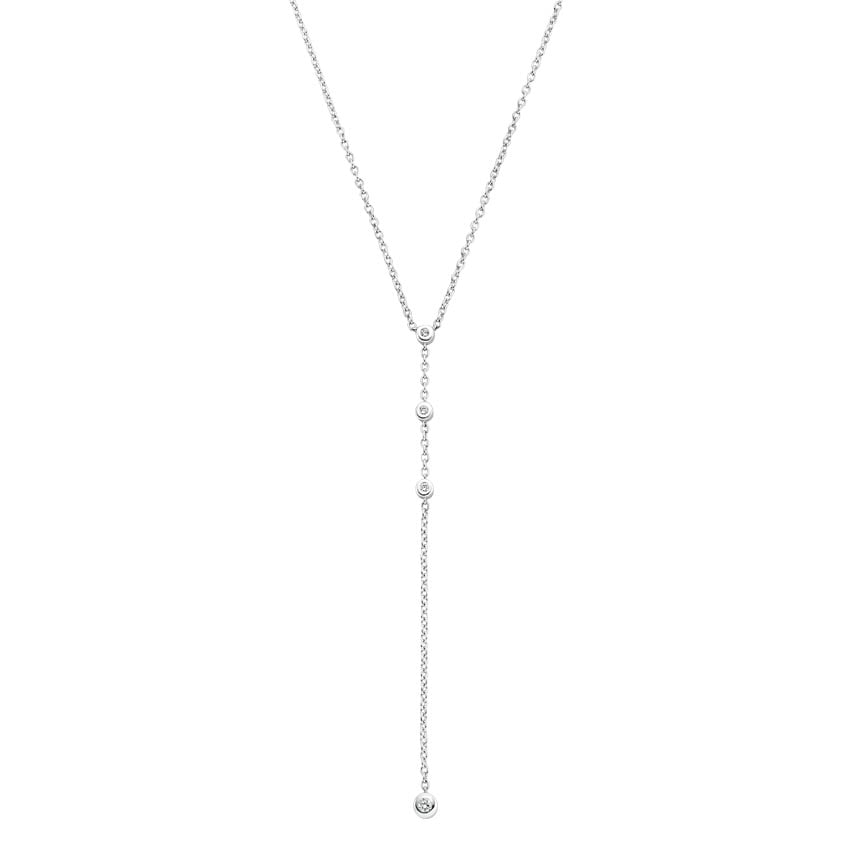 Four bezel-set diamonds are effortlessly suspended along a lustrous chain in this sleek lariat-style necklace.
Lilac Bouquet Earrings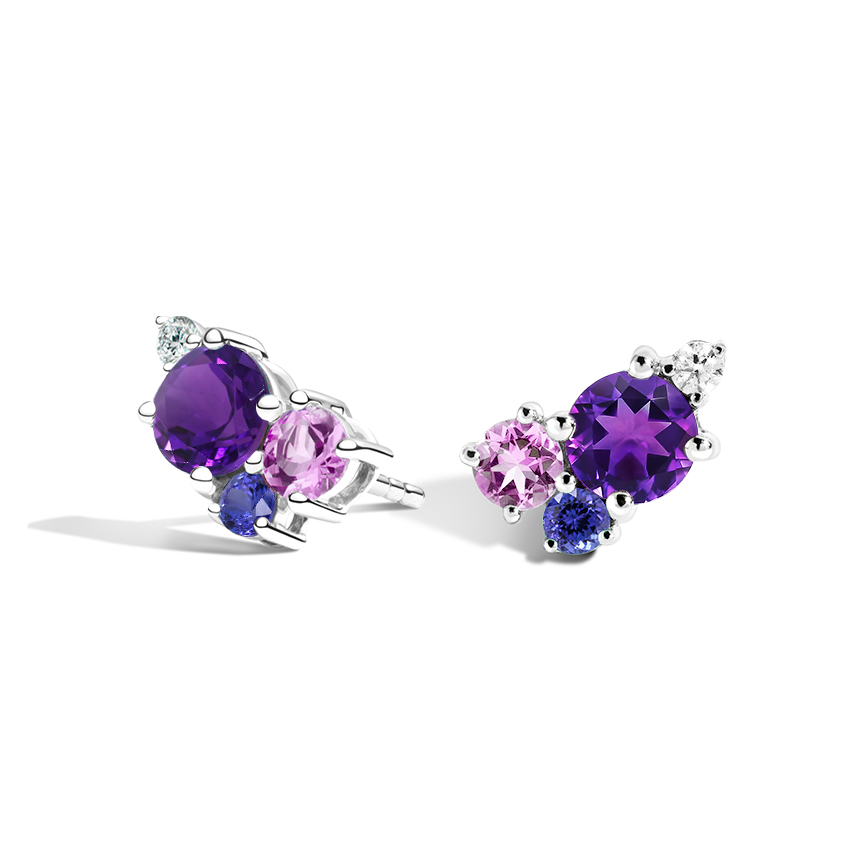 A glittering gemstone cluster of amethysts, pink spinels, tanzanites, and diamonds gather together for a truly unique look. These gemstone stud earrings are chic, playful, and perfect for any occasion.
Baguette and Round Diamond Tennis Bracelet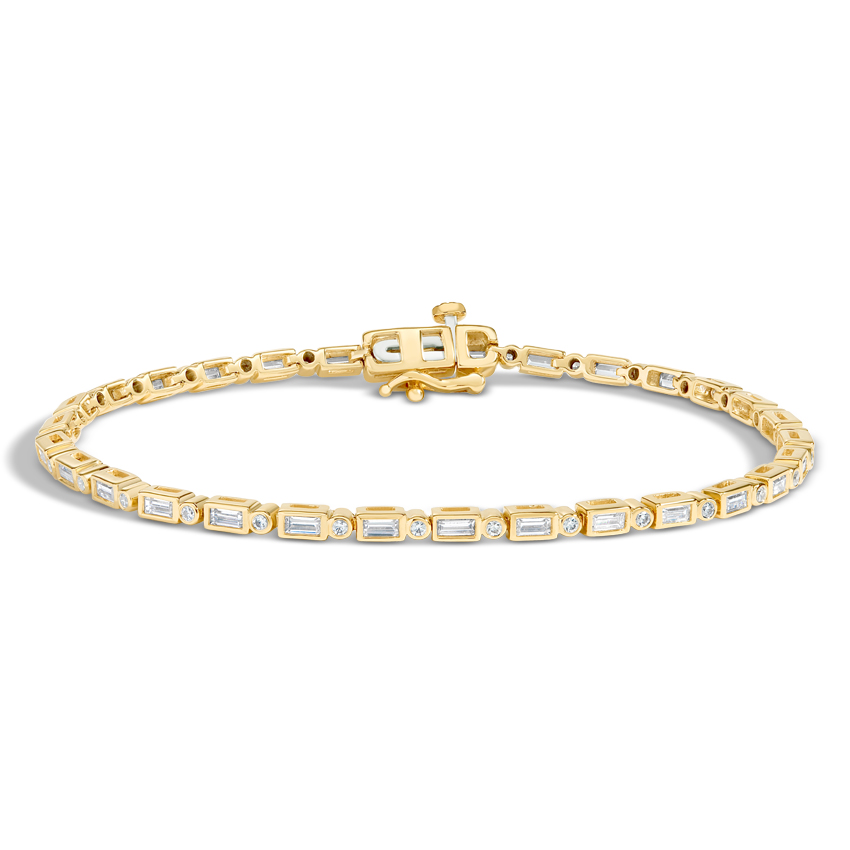 Glistening round and baguette-shaped diamonds create a unique and alluring twist on a classic tennis bracelet.
Trendy Jewelry Gifts
Finally, discover on trend gifts that will be on everyone's lists this year.
Chelsea Paperclip Diamond Bracelet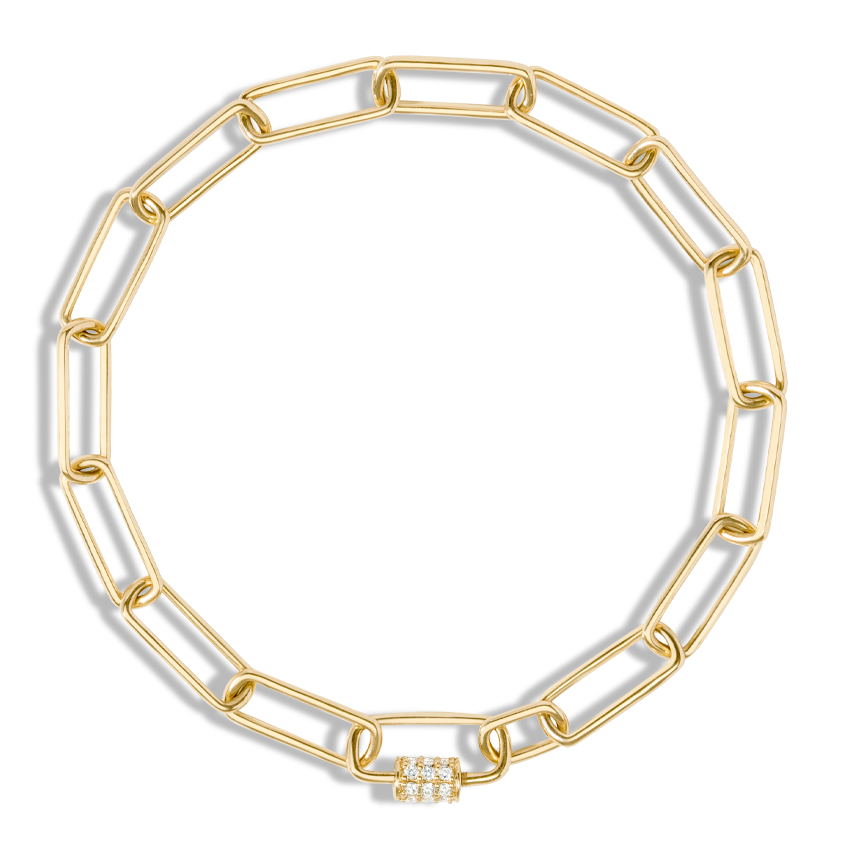 Effortlessly chic, this golden bracelet features a lustrous diamond-accented carabiner clasp on the center link of the trendy paperclip chain.
Napa Hoop Earrings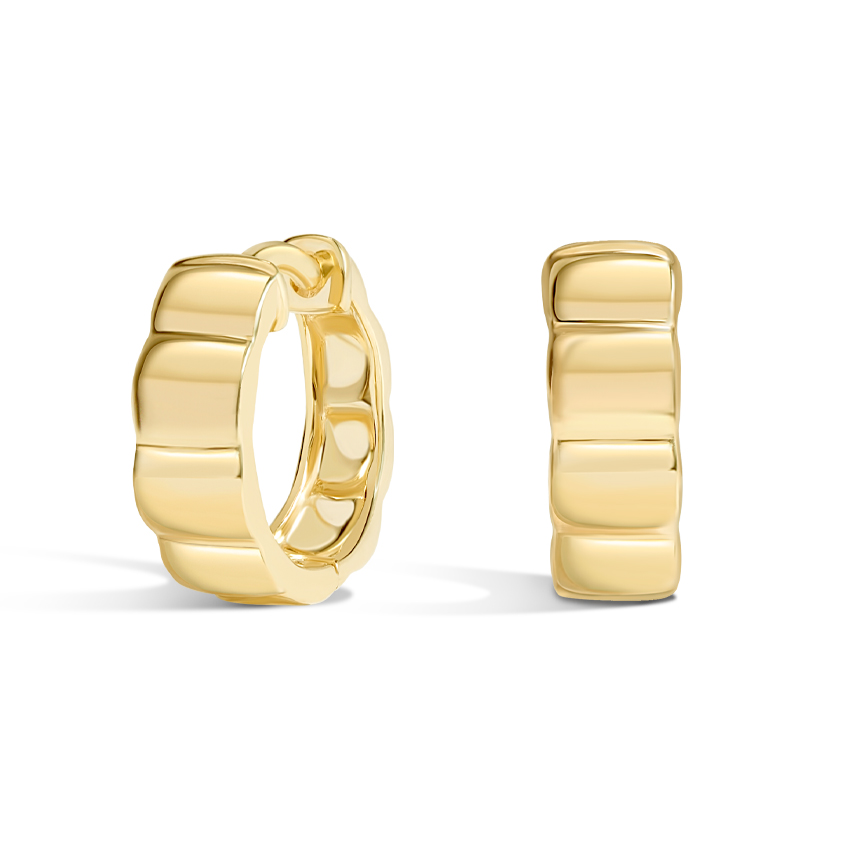 Classic and sophisticated, these barrel hoops add the perfect hint of gold to any look.
Ana Diamond Necklace
Modern and edgy, this sculptural necklace features a single, sparkling diamond at the center of a lustrous v-shaped bar.
Lexi Diamond Earrings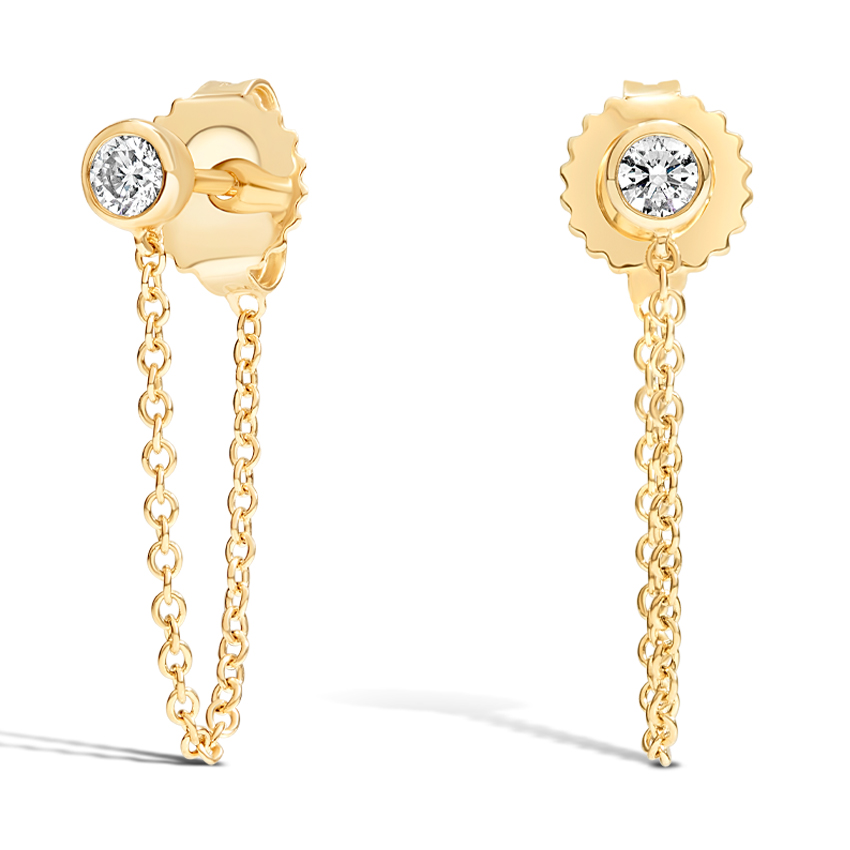 Trendy and chic, these unique earrings add flair to any outfit with a lustrous chain that connects a bezel-set diamond to a push back post.
Last Minute Gift Ideas
Finally, did you wait till the last minute or are you looking for a gift for that person who's impossible to shop for? A gift card or gift certificate that will allow them to buy whatever sparkling piece of jewelry they love the most will always be a hit. A Brilliant Earth gift card will let you digitally send your loved one a gift they can choose for themselves.
Final Thoughts
Which of these beautiful jewelry gifts would you add to your holiday wish list? Share your favorites with us on our Instagram, Facebook, Twitter, or in the comments below!