Your bridesmaids are some of the most amazing women in the world. They have patiently handled wedding emergencies, purchased the dress and the shoes, dried your tears, and planned your bridal shower and bachelorette party. Why do they do all of this? Because they love you!





In addition to thanking them profusely for everything they've done, give them a bridesmaid's gift that they will love. These gifts don't have to be overly expensive, but they should accomplish these three things:
♦ Show each bridesmaid how well you know her.
♦ Show her that you put concentrated effort into choosing or making the perfect gift.
♦ Let her know how much you appreciate her time and effort.
Are you stumped on what to buy these stellar ladies? Here is a list of suggestions to help you out!

Great Bridesmaid Gifts

1.Spa services: Purchase this stressed out bridesmaid a SpaFinder gift certificate! She can spend it on different spas, salons, fitness classes, and more.

2. Nature inspired jewelry: If your bridesmaids loves nature hikes, bird watching, and the serene silence of the wild, she will adore a piece of stunning nature inspired jewelry. A pair of silver leaf earrings with an ethical (and eco-friendly!) green sapphire or a song bird pendant that features a conflict free diamond accent is sure to delight.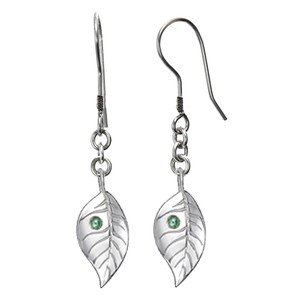 3. A coffee gift card: Give this latte lady a gift card to her favorite coffee shop. She will thank you with caffeinated enthusiasm!

4. The gift of music: An iTunes gift card is a wonderful present! You can also purchase a subscription to websites like Spotify, giving her the gift of a year's worth of unlimited tunes! Give this gift early and ask her to come up with a wedding playlist!

5. A nice set of pajamas or a robe: Give her something cozy to curl up in after the celebration is over. You can never go wrong with silk pajamas, a matching vintage cotton set, or a plush monogramed robe!

6. A touch of sparkle: If you are looking to give your bridesmaids a glittering piece of jewelry that they can wear all day long, consider giving them an elegant necklace that features a conflict free diamond or colored gemstone. The Silver Heart Pendant is a sweet way to show your love appreciation for your valiant bridesmaids. Depending on the color of their bridesmaid dresses, you can also give them a piece of semi-precious jewelry to match! Deep blue sapphires goes wonderfully with navy dresses, pink sapphires with bright pink dresses, and black Sea of Cortez pearls look lovely with metallic colored dresses! Peridots, amethysts, citrines, and garnets fill in the rainbow of potential semi-precious jewelry!

7. For the sommelier: Choose a great bottle of vino for the wine expert in your group! If you are particularly crafty you can create personalized wine labels with funny or sweet messages. She can choose to save this wine for years to come or she can pop it open and give a toast with it on the big day.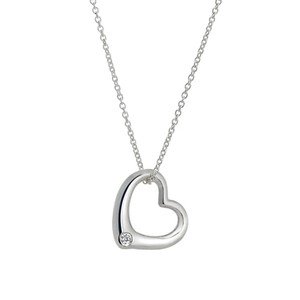 The Basket Method

If you would rather give your bridesmaids a handful of small gifts instead of a single present, consider giving her a basket stuffed full of creative, handmade gifts and a few of her favorite items!

1. Homemade soap: There is something incredibly comforting about homemade soaps. We highly recommend the safer melt and pour method (because you won't have to handle the lye). Simply melt pre-made soap bases and add fun ingredients such as rose petals and fragrance oils.

2. Cookie in a jar: Layer all of the dry ingredients needed to make cookies in a large mason jar, throw a pretty bow on top, and voilà! A cookie in a jar! If your bridesmaids are missing their sweet tooth, jar recipes also work for soups, bread, and oatmeal.

3. A framed photo of the two of you: This is the most personal gift of all! Print out your favorite photo of the two of you and put it in a beautiful picture frame to make the perfect gift. To make it even better, write a heartfelt note and tape it behind the picture.

4.Magazines, books, or movies: Stuff all of her favorite magazines into the basket, but make sure that she doesn't have a subscription for any of them! Buy her an extended DVD version of her favorite movie or a nice hardcover edition of her favorite book for the basket. This is a simple way to show how well you know her.

5. Tea cup candles: Find a tea cup at a local thrift store and follow easy candle recipes to create these pretty vintage decorations!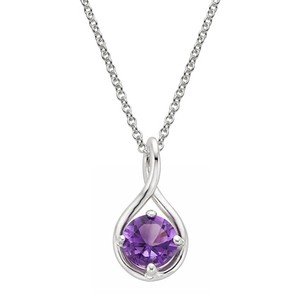 6. Her favorite candies: From bulk bin baggies full of her favorite sweets to a box of decadent liqueur-filled chocolates, her heart will surely jump for joy when she spies these yummy treats.

Maid of Honor Gifts

It is generally agreed upon that the maid of honor should receive a special gift. The maid of honor has a laundry list of responsibilities (including the maid of honor speech!) and spends a surprising amount of time and money on your big day, so make sure you show her that you appreciate the extra effort she's put in!
A piece of sterling silver jewelry is a great way to show her how special she is. Eco-friendly pendants and earrings that feature stunning amethysts, peridots, or citrines make a beautiful gift that she can wear long after the ceremony is over (plus many of them are less than $250 dollars!) Check out our Gemstone Jewelry Style Ideas blog to find her perfect color!  

If she loves activities or exercising, consider giving her a local one night getaway in a fun location, or perhaps a five-day workout boot camp session.  A bottle of her favorite expensive perfume can never go wrong, and a piece of clothing or a handbag that you know she's had her eye on will thrill her! The adventurous maid of honor would most likely love whitewater rafting, dance lessons, or rock climbing sessions. You know her best, so get her something special that you know she'll love!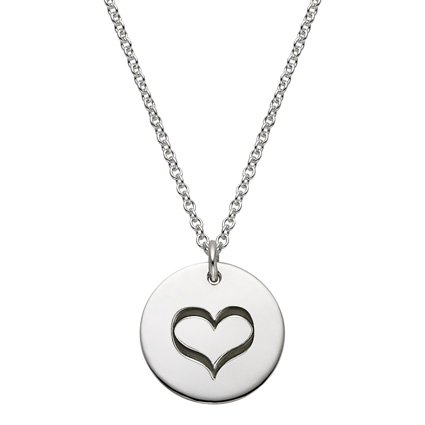 Junior Bridesmaids and Flower Girls

Don't forget your junior bridesmaids and flower girls! A fancy bag of candy, lip gloss, hair accessories, or a gift card to her favorite store will all be a hit with your junior bridesmaids. Just make sure that you check with their parents and get the gifts approved first!
Give flower girls something fun to do at the wedding. Coloring books or a hopscotch mat will keep her busy throughout the reception—her parents will thank you! Put the gift in an adorable little bag and she will feel like she has her own purse. If you want to be even cuter, give her a pair of fairy wings and let her wear them down the aisle!
Final Thoughts
It's traditional to give the bridesmaids their presents at the rehearsal dinner (or even at the bachelorette party if it occurs very close to the wedding). It's a great idea to thank your bridesmaids publicly with a toast and then give them their gifts privately so that you can pay close attention as each bridesmaid discovers your heartfelt gift.

What has been your favorite bridesmaid gift? What do you plan on giving your own bridesmaids? Let us know on Facebook, Twitter, or in the comments!

Now that you have your bridesmaid gifts set, what do you do for men who are standing up for the groom? Discover these amazing gifts to impress your groomsmen!