The Gilmore Girl's Revival is streaming on Netflix starting today, November 25th, and we couldn't be more excited. In anticipation for what's to come for our favorite mother-daughter duo, we found ourselves looking back and reminiscing on all that's happened to the girls and their love interests.
While there have been quite the number of both suitors and proposals, we haven't been given the luxury of seeing what any of the Gilmore girls' engagement rings have looked like. Using what we know about Rory and Lorelai's main love interests, we came up with some pretty good guesses.
Rory Gilmore's Love Interests:
Dean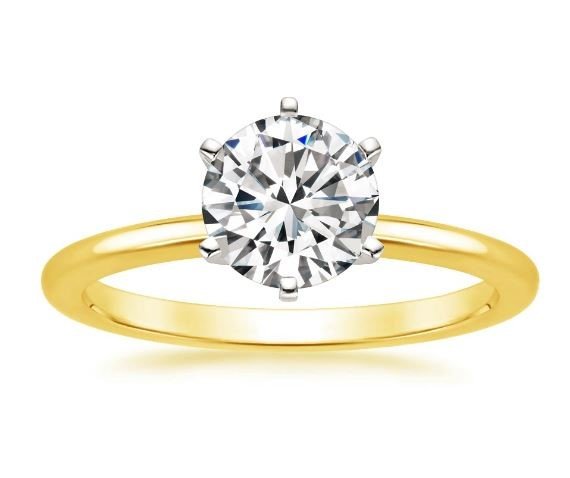 Being the traditional guy he is, Dean would have likely gotten Rory something classic and minimalist. He's known her the longest, and knows that something too glamorous just wouldn't fit her personality. Dean would probably propose to Rory with the tried and true Six-Prong Petite Comfort Fit Diamond Ring. However, since he is a carpenter, he may be attracted to the intricate craftsmanship of the Hudson Ring.
Jess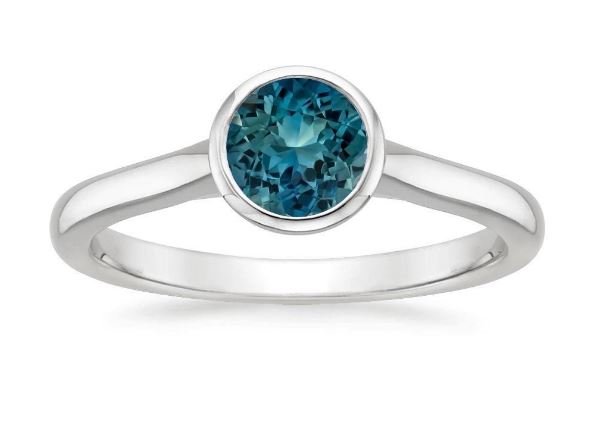 Jess marches to the beat of his own drum, so he certainly would want to get something unique for Rory. With that in mind, a colored gemstone ring like the Sapphire Luna Ring might appeal to Jess. If he did decide to go with a diamond ring, the Lucy Diamond Ring with its less traditional asymmetrical design might be right up his alley.
Logan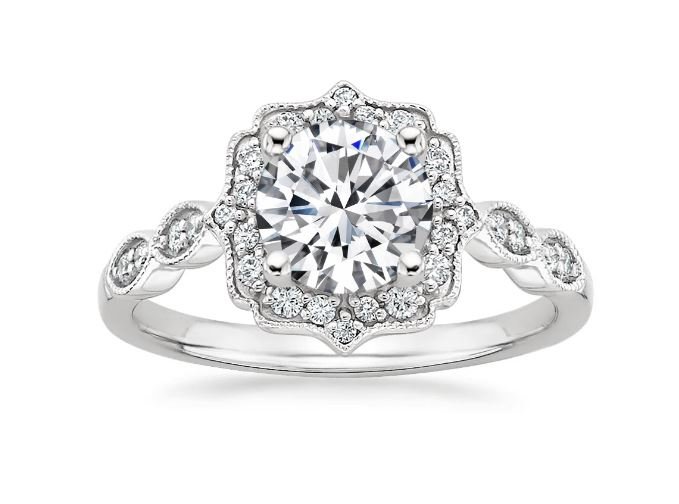 Although no one wants to relive that cringe-worthy proposal, Logan undoubtedly chose a big and flashy ring for Rory, since appearances are important to his high society family. After all, he got her a Birkin Bag, unprompted! A large center diamond with diamond accents are definitely must-have elements. However, he hopefully would realize that Rory would want something unique. This may cause him to lean towards a ring with ornate details, like the Cadenza Halo Diamond Ring. He may also be drawn to the glamour of the Circa Diamond Ring, with its eye-catching sapphire accents.
Lorelai Gilmore's Love Interests:
Christopher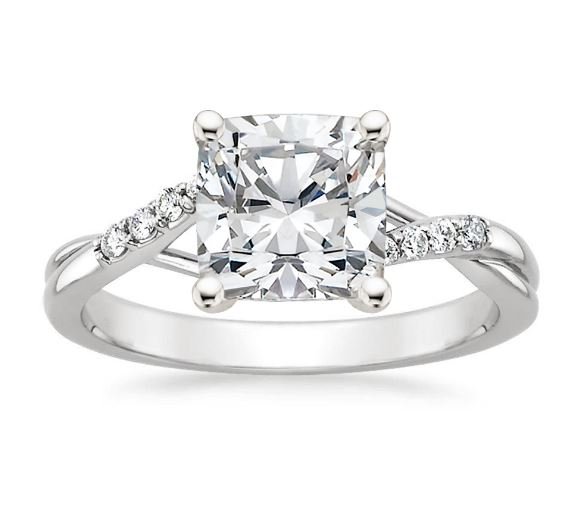 Left up to our imagination, Christopher's ring for Lorelai would have been a balance between a display of wealth and his reformed bad-boy ways. A ring setting like the Chamise Diamond Ring set with a 2 carat center diamond could make for the perfect choice. Its accents are luxurious, but the ring's asymmetry makes it a distinctive choice. The Fortuna Diamond Ring set with an emerald cut diamond could also make for a luxe yet contemporary pick.
Max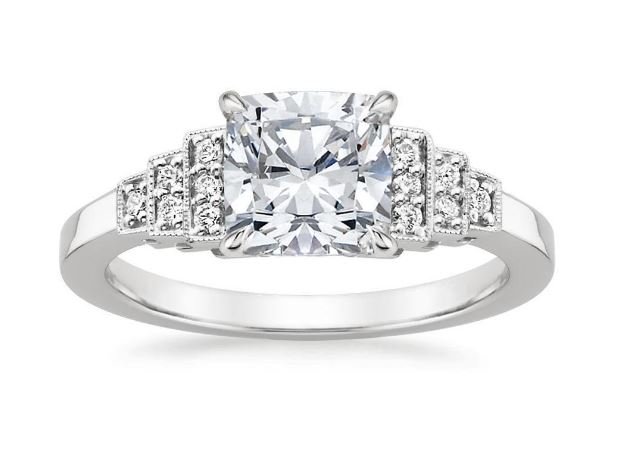 Max could be considered "Lorelai's Dean". Like Dean, we think Max would stick to something truly classic when it comes to choosing Lorelai's engagement ring. Max's more old-school yet refined style, along with his love for classic literature, might cause him to opt for something vintage or vintage-inspired. There is a scene in which Max calls Rory after a round of ring shopping. He offers three options to Rory. The first is a gold solitaire and the second is a white gold matched set with "small diamonds all around it". The third ring Max describes to Rory as, "from the 20's, large diamond in the middle, diamond clusters on the sides, a little deco". The third is clearly a hit. We think that either the vintage inspired Aster Diamond Ring or Clara Diamond Ring fit the description most accurately.
Luke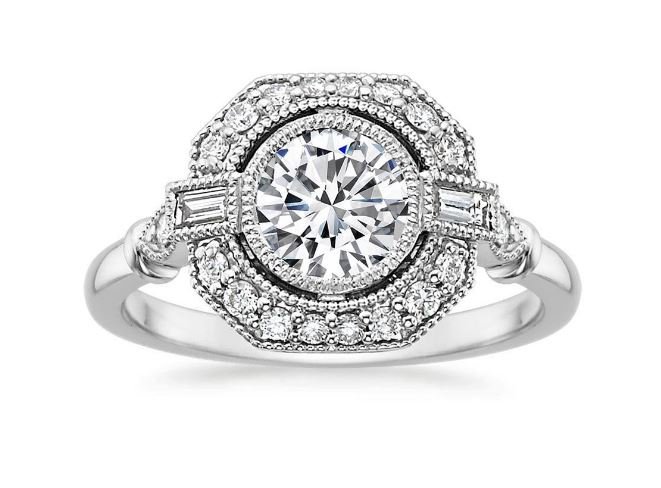 Since Lorelai proposed to Luke, there was no ring right away. While not very materialistic, Luke is pretty sentimental (remember that scrap of newspaper with the horoscope that he kept from when they first met?). This sentimental side of him would definitely appreciate giving Lorelai an heirloom, or a vintage treasure with some history to it. He did end up purchasing a ring from Kirk. We imagine that this ring would definitely have some differentiating details, since there's really no one like Luke. Either the breathtaking Ostara Diamond Ring, or the vintage inspired Alvadora Diamond Ring would be good selects.
Final Thoughts:
Are you as excited as we are for the Gilmore Girls Netflix Revival? Do you agree with our ring selections for Rory and Lorelai? Let us know in the comments, or on our Facebook, Twitter, or Instagram!