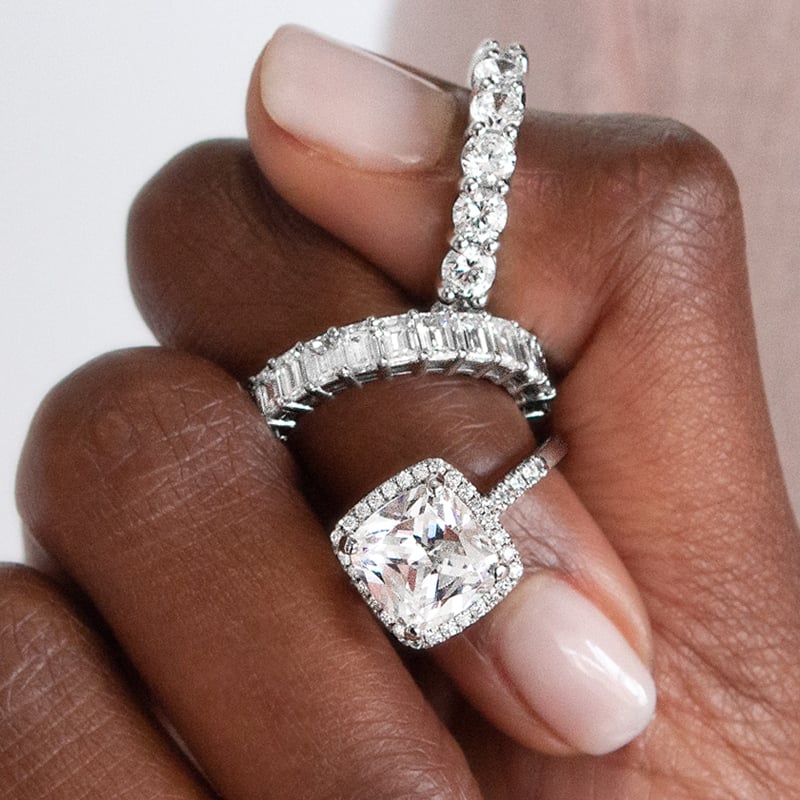 With perfect circles of shimmering diamonds, eternity bands symbolize everlasting love.
Also known as infinity rings, eternity rings are adorned with identically cut diamonds in a band that glitters and shines from every angle. These beautiful bands are traditionally given as special occasion and anniversary gifts, but they are also a stunning option for wedding rings. After all, why should your diamond engagement ring have all the fun?
At Brilliant Earth, we've recently created new eternity rings featuring fancy shaped diamonds. Fancy shaped diamonds – any other shape than round – are a gorgeous way to add visual interest to your look. For those who already have a fancy cut diamond engagement ring, one of these could be the perfect pairing!
Cushion Eternity Diamond Ring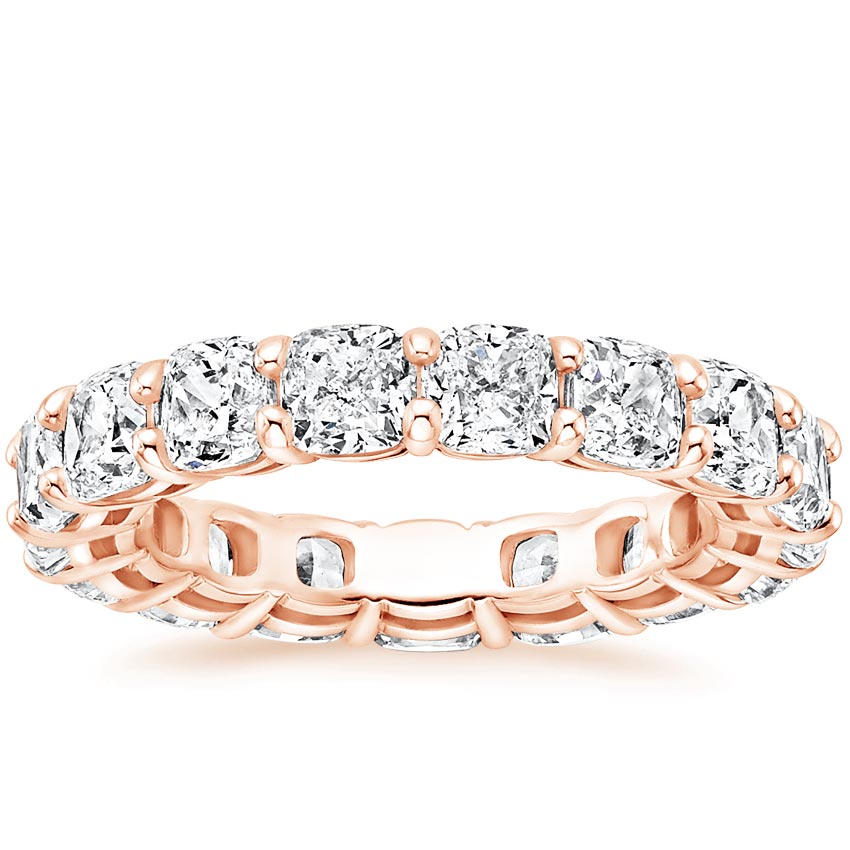 Available in 3, 4, 5, and 6 carat weight options, this timeless diamond shape features large facets that maximize brilliance and rounded corners that create a soft and romantic feel. Since this shape has been sought after for centuries, cushion cut diamonds pair especially well with vintage-inspired ring settings.
Radiant Eternity Diamond Ring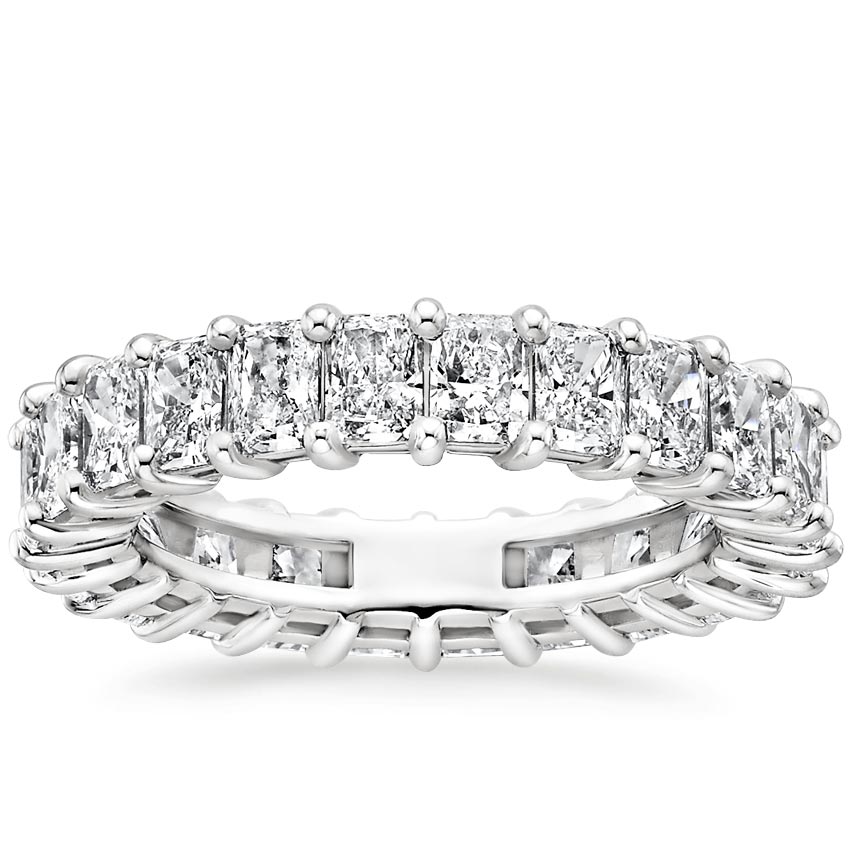 This dazzling ring features the brilliant square shape and gently trimmed corners of radiant cut diamonds. This modern style marries the sleek look of emerald cut diamonds with the brilliance and sparkle of cushion cut diamonds.
Asscher Eternity Diamond Ring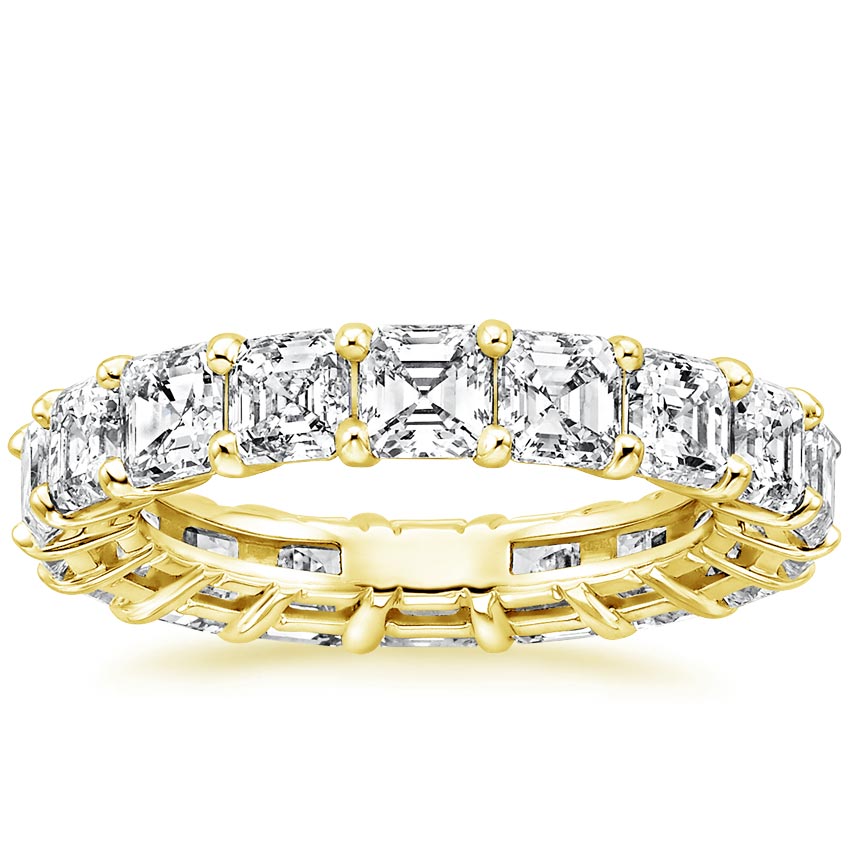 The distinctive look of asscher cut diamonds make for a stunning statement piece. Asscher cut diamonds were first developed in 1902, so the geometric shape works well with Art Deco and other modern styles.
Oval Eternity Diamond Ring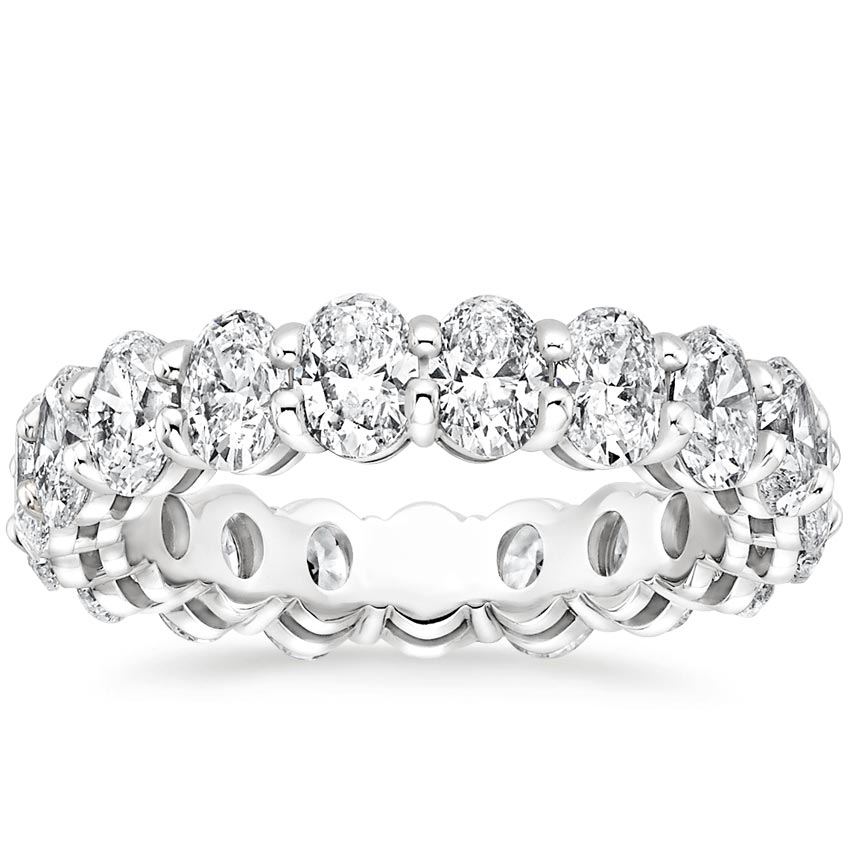 With their elongating shape and exquisite sparkle, oval cut diamonds are a very popular trend we expect to stay for years to come.  Oval shaped diamonds create an utterly unique look when set in an eternity band.
Emerald Eternity Diamond Ring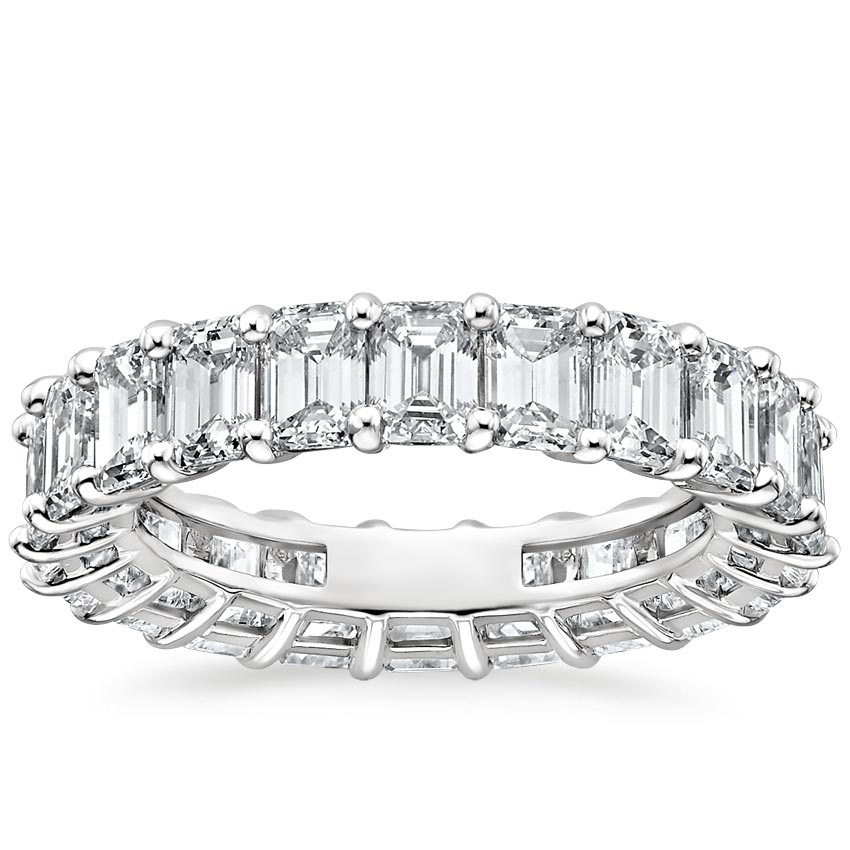 The lines of emerald cut diamonds have made them a popular shape for chic style icons for many years – Audrey Hepburn wore an eternity engagement ring featuring similarly shaped horizontal baguette diamonds, and Queen Letizia of Spain also wears an eternity band of square-shaped diamonds.
Final Thoughts
What is your favorite fancy diamond shape? Would you wear any of these eternity bands? Let us know in the comments below, or on our Instagram, Facebook or Twitter!