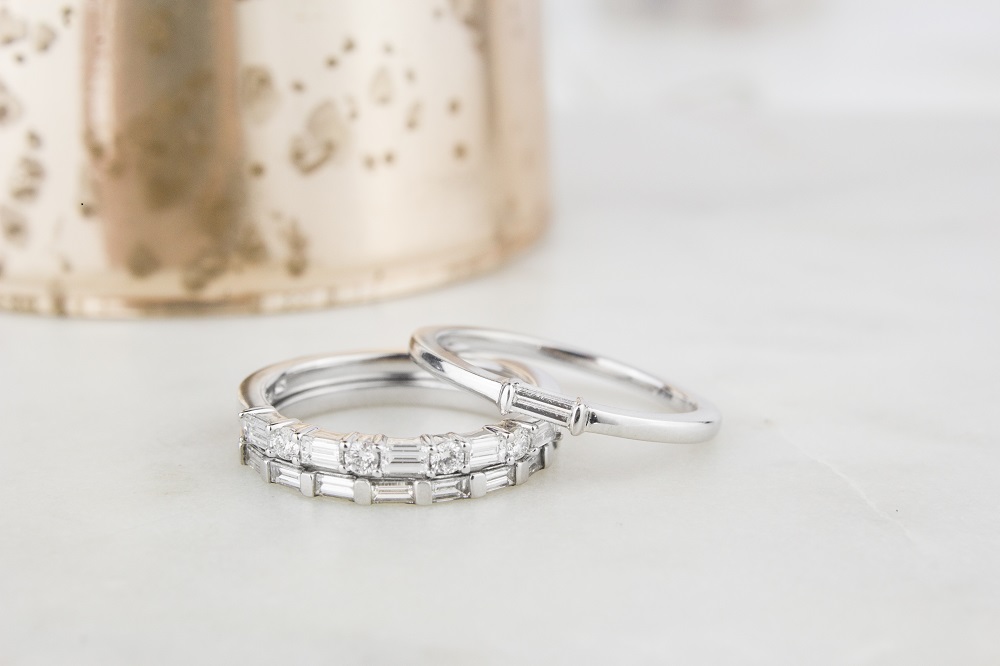 Emerald cut diamond rings offer a stunning alternative to the classic wedding band.
Known as a step cut, emerald cut diamonds highlight clarity over brilliance, with parallel facets that create the captivating effect of a hall of mirrors. In contrast to more classic round diamond shapes, emerald diamonds emphasize geometric angles and clean lines, adding a distinct, architectural element to any wedding band.
For a bold, elegant look, discover our favorite emerald cut wedding rings below!
Emerald Eternity Diamond Ring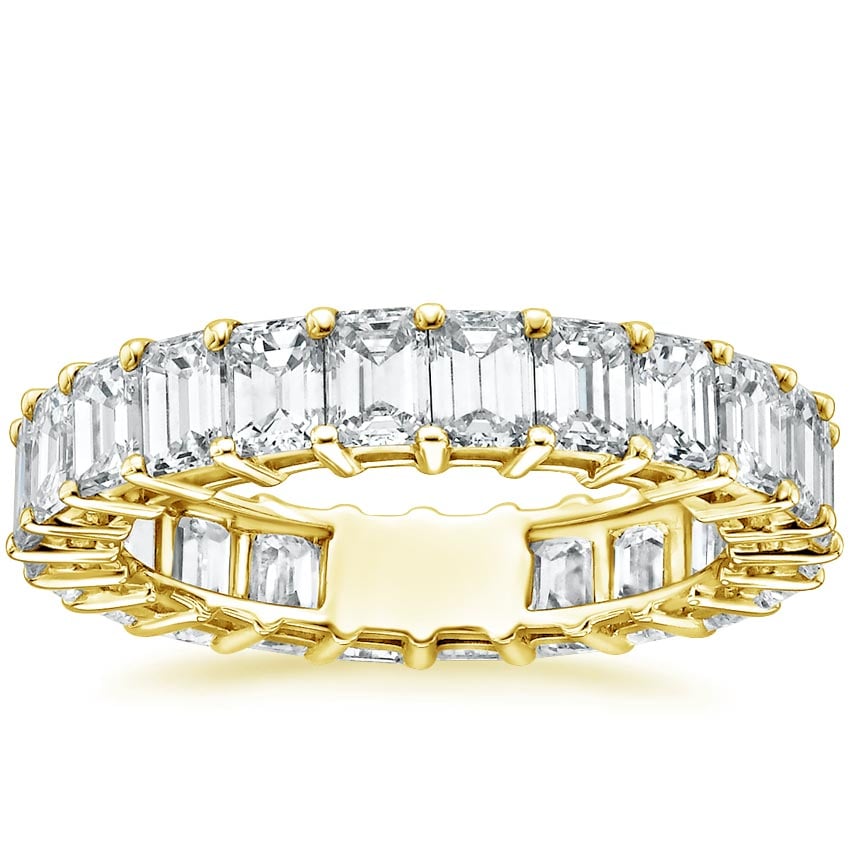 Timeless and unique, the Emerald Eternity Diamond Ring features prong-set emerald diamonds on a lustrous yellow gold band.
Leona Diamond Ring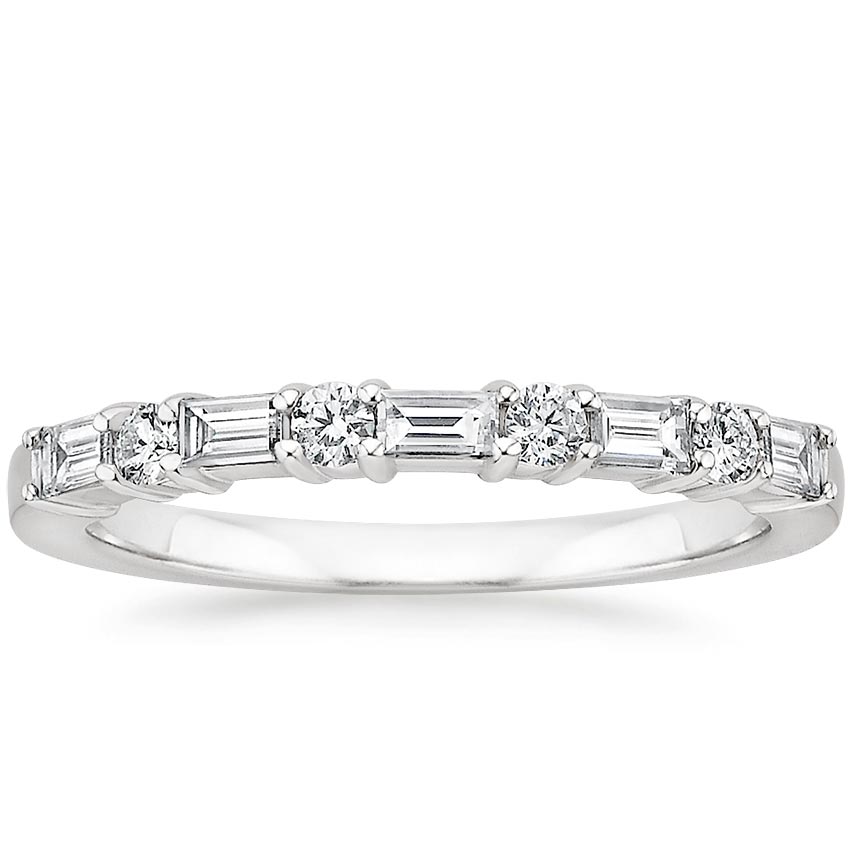 The vintage-inspired Leona Diamond Ring alternates glittering round and baguette diamonds along its band to create a unique and exquisite look.
Gemma Diamond Ring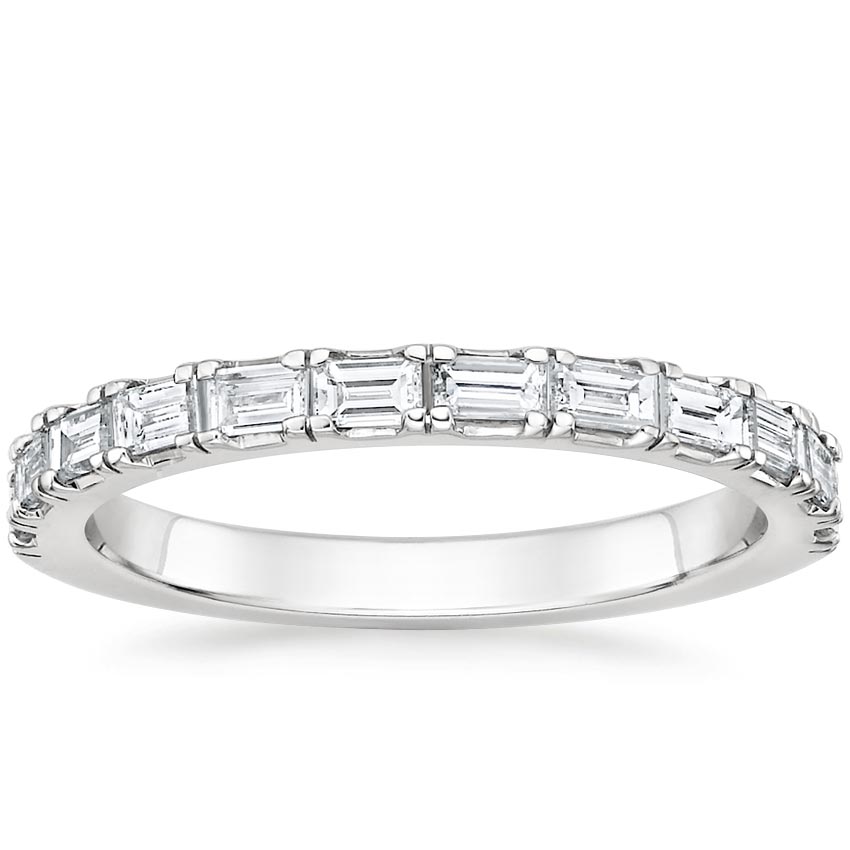 Classic and chic, the Gemma Diamond Ring features baguette diamonds that glimmer in a scalloped pavé setting.
Barre Diamond Ring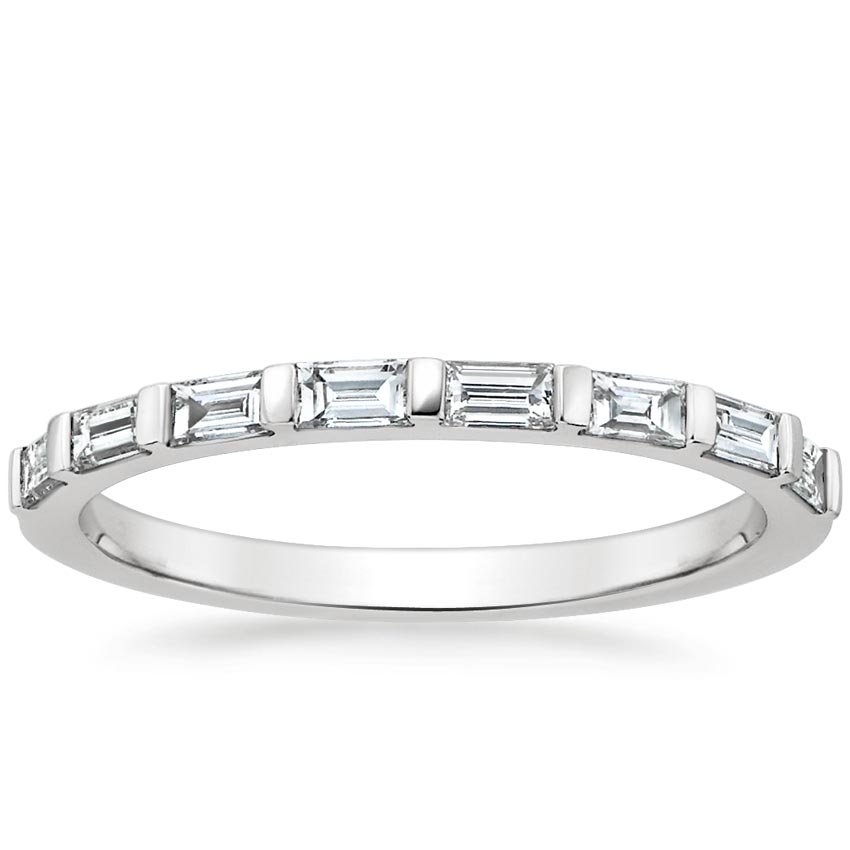 An example of stunning simplicity, the Barre Diamond Ring combines sleek bar-set diamonds with a petite white gold band for a uniquely contemporary look.
Final Thoughts
Would you go for an emerald cut wedding band? Which of these are your favorites? Let us know on our Instagram, Facebook, Twitter, or in the comments below!