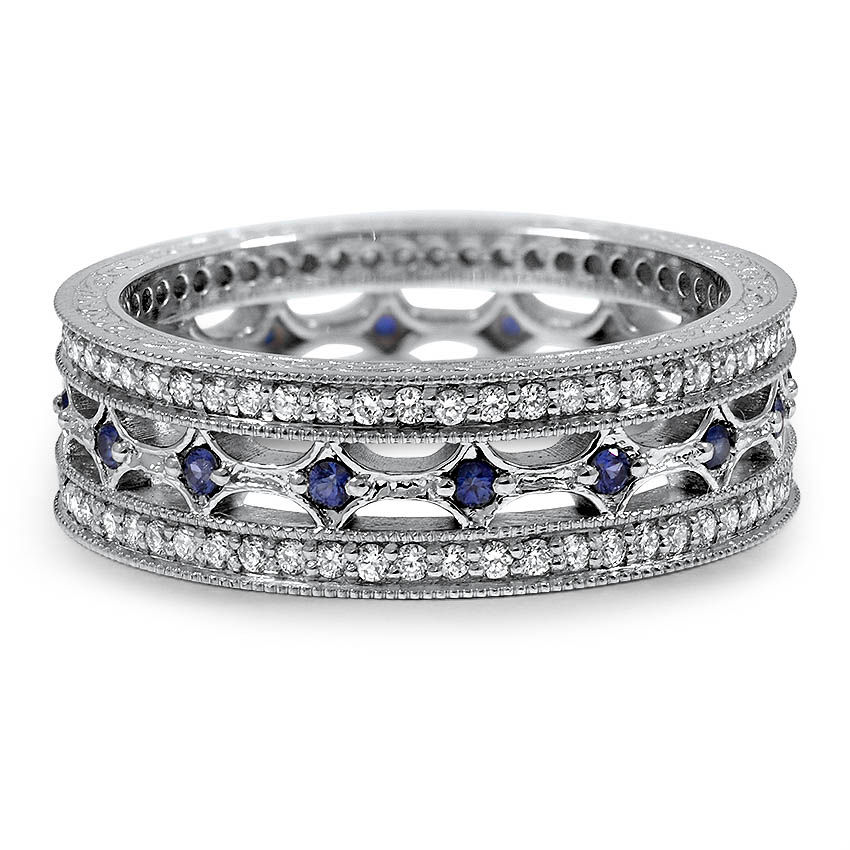 In the endless details and excitement of planning a wedding, certainly one of the best (and most enjoyable!) items to check off the big list is "select wedding rings." Choosing your wedding rings should be a fun, exhilarating experience for you and your future spouse. It can also be a welcome opportunity to spend time as a couple, focusing on one another, and indulging in the romance of your union as you start the next chapter together.
A wedding ring is the ultimate symbol of commitment, love, and loyalty; it may even become your most treasured piece of jewelry. With that in mind, we encourage you to think about designing a wedding ring as a spectacular way to symbolize your marriage. With the help of our custom design experts, you can design a wedding ring that is made just for you—you can make sure it reflects your style, suits your lifestyle, represents your love and commitment, and feels personal.

At Brilliant Earth, we have an incredible team of jewelry experts and designers devoted to guiding couples in creating custom designed wedding rings. In this custom process, no detail is too small, no request too big. This is one of life's grandest moments, your wedding ring its fundamental symbol. Why not make it truly distinctive and unmistakably you. A custom designed wedding ring: the perfect exclamation point to your "I Do!"

Design a Custom Wedding Ring
One of the best ways to create a beautiful wedding ring is to work with Brilliant Earth through our custom design process. Designing a ring with Brilliant Earth is a wonderfully creative experience that brings your vision to life. We strive to make the process simple and enjoyable, and invite as much input as you would like to share. For inspiration and an idea of the scope of our design capabilities, we invite you to browse our custom designed ring gallery, which features custom engagement rings, custom designed wedding rings for men and women, and other fine jewelry.
Creating a custom designed wedding band allows you to select all aspects of your ring, from shape, width, and precious metal to gemstones, finish, and detailing. If you have a specific image or concept in mind, or if you're seeking something entirely special or new and different, custom design may be perfect for you. You can even create a custom set of his and hers wedding bands! Just make sure to give yourself plenty of time to create your ideal ring; custom designed pieces generally require 4-6 weeks from start to finish. Add it to the top of the list!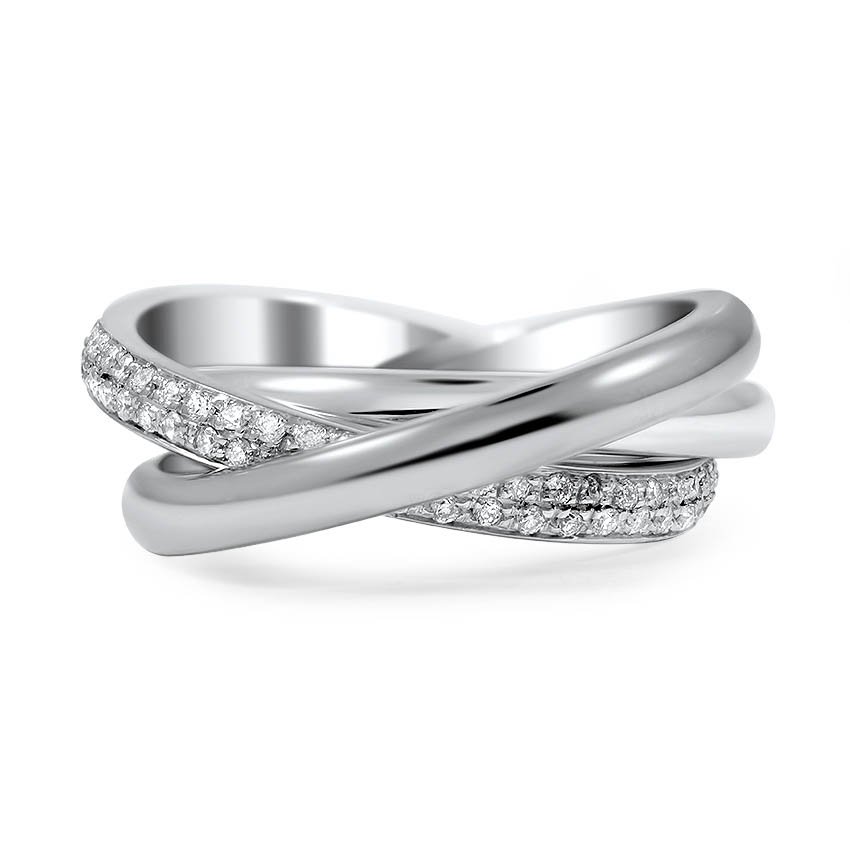 Modified Wedding Rings
If you want to create a personalized wedding ring that has custom elements (without designing from scratch), consider making modifications to one of the pieces in our wedding ring collection. Brilliant Earth offers a broad array of styles and designs for wedding rings, featuring a range of recycled precious metals and gemstones. Browse our wedding rings and sapphire wedding rings, select one (or more) that inspires you, and then contact us to discuss making adaptations—subtle or significant—and your ring will feel all the more special and personal. Some modification options include changing the precious metal, the finish (high polish vs. matte), or adding gemstones or other special detailing, such as scrollwork or mil grain.

Final Thoughts on Designing Rings
There are really no limits to custom design wedding rings. Beautiful, distinctive, and personalized rings can be yours in a range of styles and at every price point.
Consider a ring from our collection or let your creativity guide you to a custom creation. No matter how you choose to design your wedding ring, make sure you do it with a sense of celebration for the love it represents, now and always.