This is the time of year when school-kids in the U.S. can't wait for summer vacation. At Brilliant Earth, though, we're counting the days until a new school year begins. Why are we so excited for class to start? We've funded a brand new school, located in the Democratic Republic of Congo, that's very close to opening.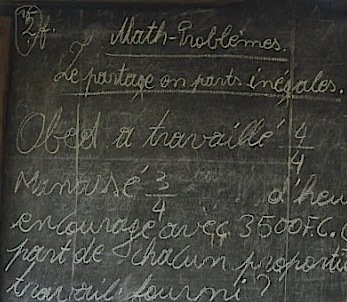 The school will educate a classroom of about 25 kids, mostly between ages 7 and 14, in a rural diamond mining community in southwest Congo, a country in central Africa. Many of the children attending might otherwise have spent their day mining for diamonds. Instead, they will go to the new "Brilliant Mobile School," where they will study math, learn to read and write, and participate in chess, soccer, and other fun activities.
Through our non-profit fund, we've given to education initiatives before. This donation, however, is one we're especially proud of. Our school will be the first test of an innovative approach that could one day be brought to mining villages throughout Africa. The idea is to reduce child labor in diamond mining by bringing schooling to rural areas where children typically accompany their parents to the mines, often doing the same harsh and dangerous work as adults. If the school is successful, our partner group, the Diamond Development Initiative (DDI), will expand the program, bringing it to more communities in Congo and to other countries.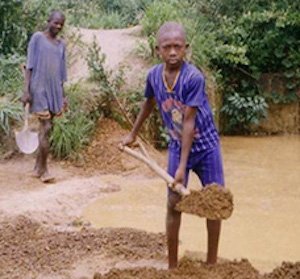 Very few schools have ever existed in the area of Congo where the school will be located, the Kasai West province outside the city of Tshikapa. To bring schooling to these communities, DDI plans to create temporary "mobile" classrooms able to be assembled quickly using local builders and materials. Our donation will pay to build the very first classroom, plus cover the salaries of two teachers, a daily lunch for the kids, and all the costs of running the school for six months.
Close to a million diamond diggers in Africa live in extreme poverty, earning no more than $2 per day. Besides helping reduce child labor in diamond mining, our school will give students the education they need to follow their dreams and pursue careers outside of mining. Simultaneously, as part of a comprehensive approach, DDI will work with adult diamond miners in the area to raise their earnings and encourage safe and eco-friendly mining practices.
The school is very close to opening. Congo's government and local chiefs have given their approval. DDI has also spoken with parents and community members, hired and trained teachers, and purchased portable "Tutudesks" from South Africa. All that's needed is to complete some work on the physical classroom—and then get ready for the first day of school!
We can't wait to follow the school's progress and see the difference it makes in the lives of the students. We'll be sure to post updates on this blog.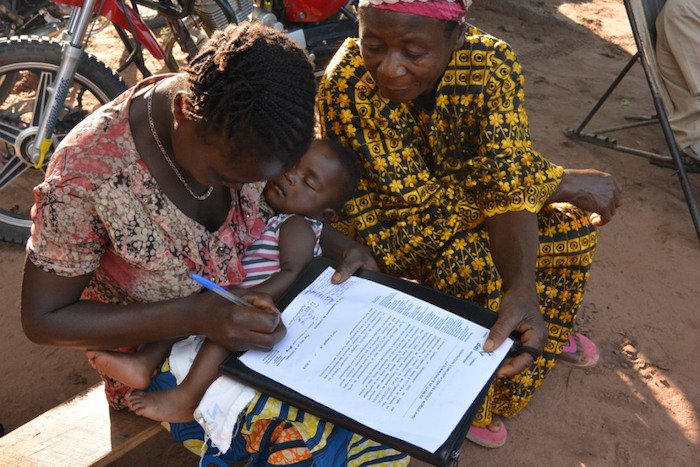 A woman from the community offers support for the school.