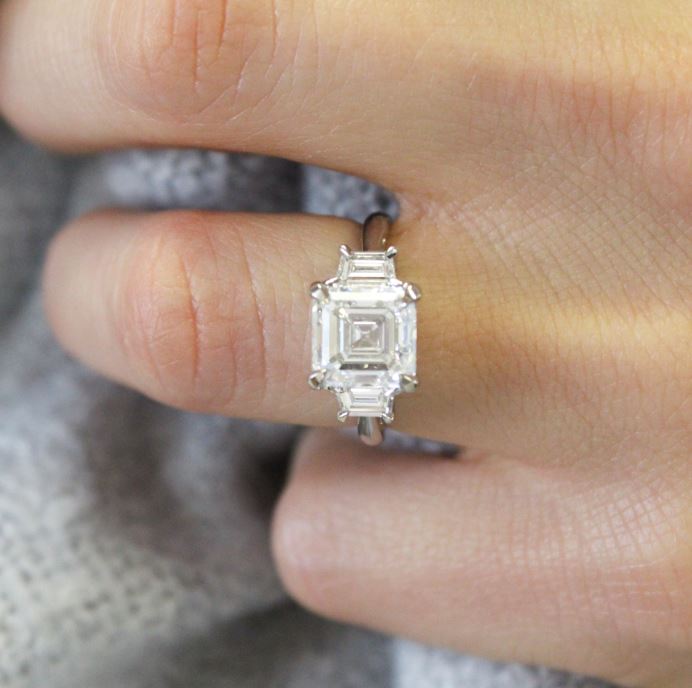 Strikingly beautiful, asscher cut diamonds offer the sensational shimmer of the emerald cut in a chic square shape.
Asscher cut gemstones gained popularity in the 1920s for their sleek geometric appearance and can be found in many engagement rings from the Art Deco era. Asscher cut diamonds create a timeless look in contemporary settings, perfect for today's bride.
WHAT IS An asscher CUT DIAMOND?
Asscher cut diamonds are known as step cut diamonds. This cut offers a different type of beauty from a classic round cut diamond, offering exceptional clarity and a distinctive look when set in fine jewelry. Although similar in appearance to emerald cuts, they differ in both shape and cut.
Asscher CUT DIAMOND VS. EMERALD CUT DIAMOND
Step cut diamonds are either found in square or rectangular shapes, like asscher and emerald cuts, and their facets are rectilinear (made up of straight lines). This cut's long, narrow facets produce a prismatic reflection as opposed to brilliance, evoking a house of mirrors or a staircase look—hence their name!
The most obvious difference between the two cuts is shape, asscher cut diamonds are square while emerald cuts are rectangular. The two stones are also cut differently. Emerald cuts have wider, more open tables than asschers. Asscher cut diamonds have more facets—this creates the "x" pattern seen when viewing an asscher from the top down.
ASSCHER CUT ENGAGEMENT RINGS
Tapered Baguette Diamond Ring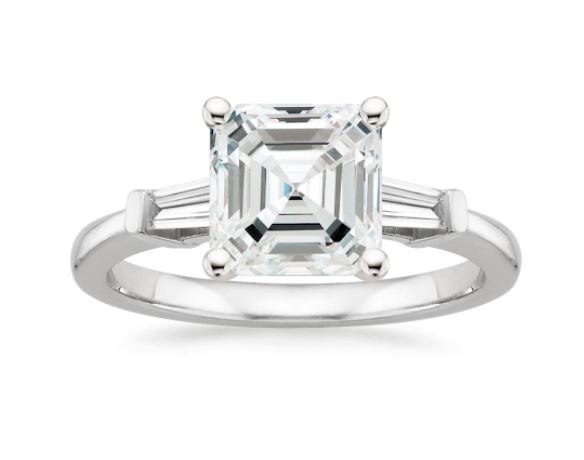 Regalia Diamond Ring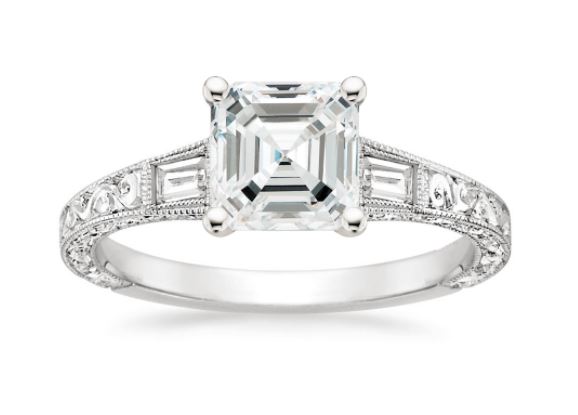 Embrace Diamond Ring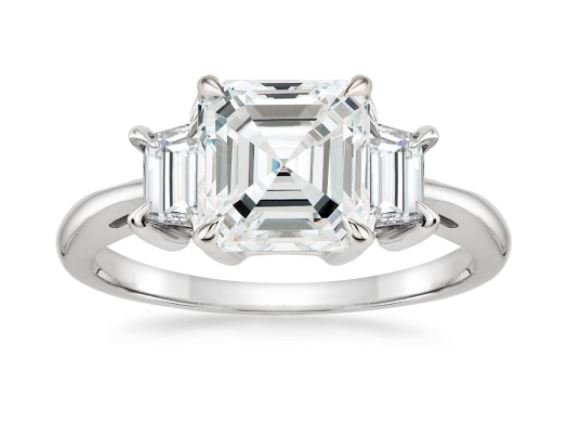 Reverie Diamond Ring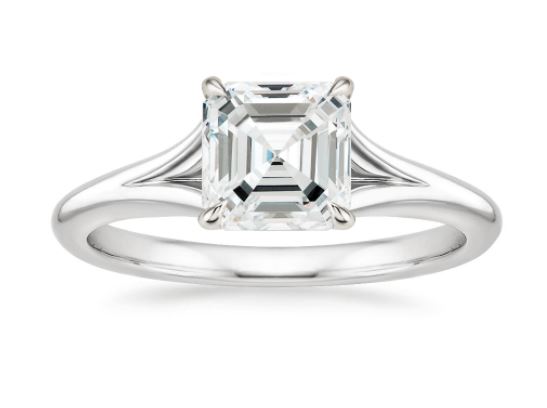 Luna Ring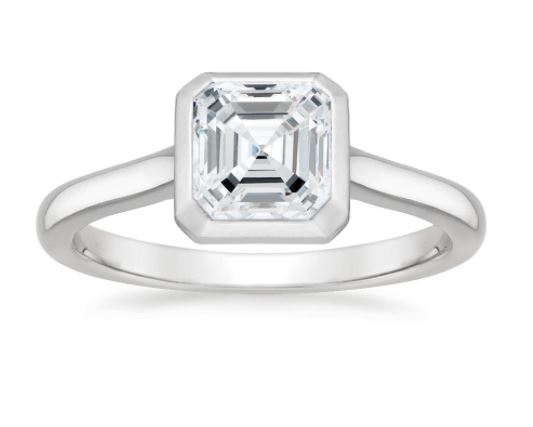 Isadora Diamond Ring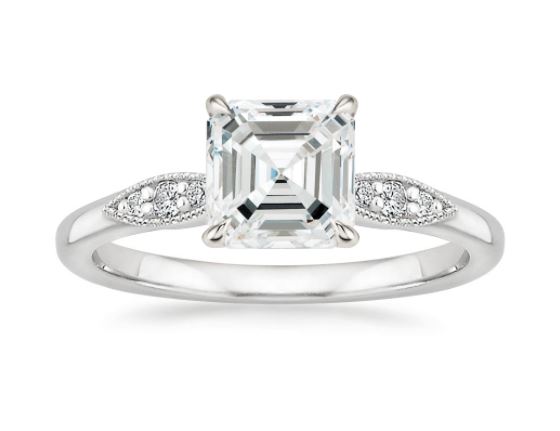 Muse Ring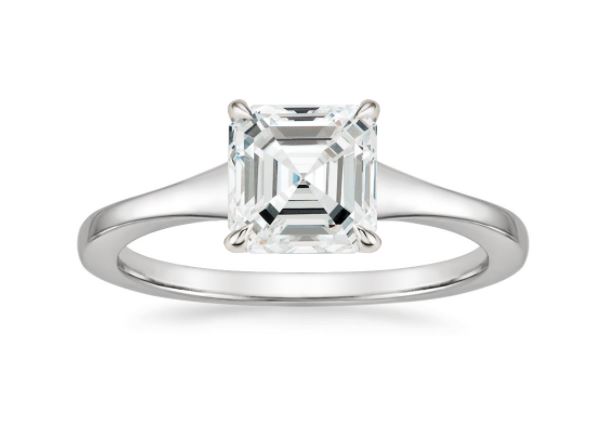 Sierra Ring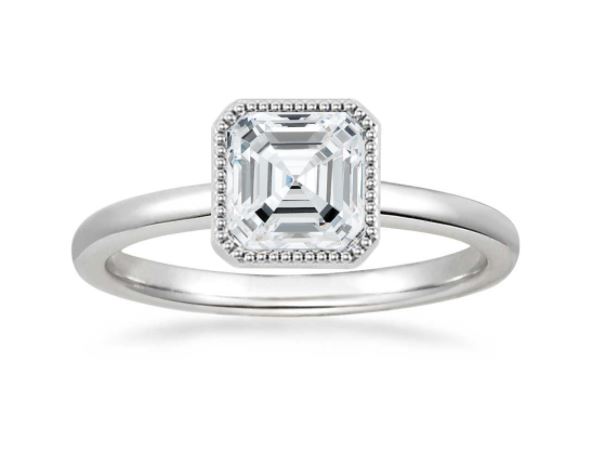 Adorned Trio Diamond Ring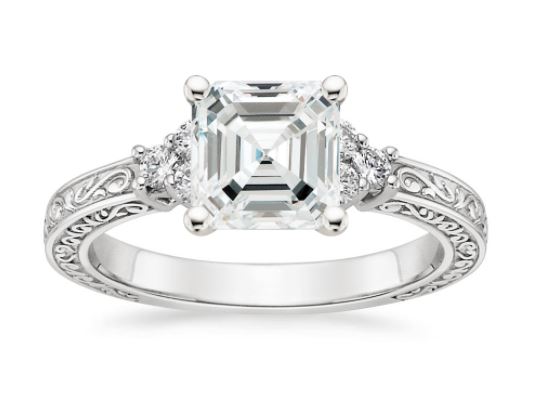 Duet Diamond Ring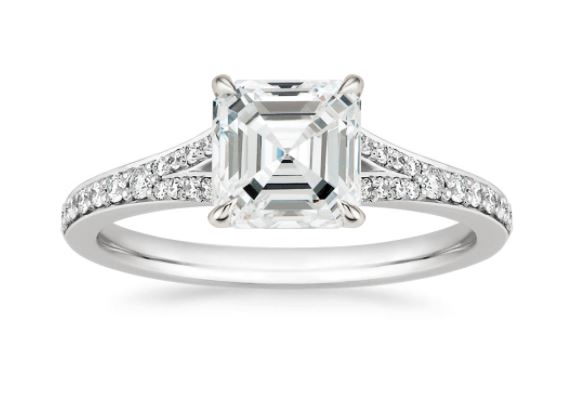 Final Thoughts
Do you love asscher cut engagement rings? Which dazzling setting is your favorite? Let us know in the comments below, or on our Instagram, Facebook, or Twitter!