Our new elementary school in the Democratic Republic of Congo officially opened about a month ago. And what an amazing first month it's been.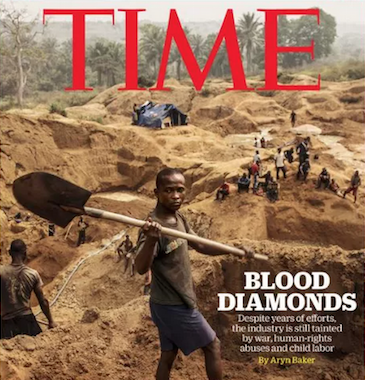 The 20 students at the school have already received some unlikely classroom visitors—a reporter and a photographer from Time magazine. The newsweekly discusses the school in the cover story for its September 7 international edition.
The article is worth reading carefully for its excellent description of how poverty and violence remain big problems in diamond mining, despite the launch of the Kimberley Process more than a decade ago. But skip to near the end and you'll find a paragraph and a video about the school we've launched in partnership with the Diamond Development Initiative.
The school, located in the diamond mining village of Lungudi, is educating boys and girls ranging in age from 9 to 16. One of the students that Time met is 12-year-old Kalala Ngalamume, whose father died of malaria last year. Before joining the school, Kalala was at risk of going to work as a diamond miner.  At the school, he's now able to study reading and math, play games, and take advantage of the free meals provided to students. "Without school, I know I would have to do whatever it took to survive, even go looking for diamonds," he told Time. Kalala's experience is a very good illustration of the purpose of the school—to help prevent child labor and give kids a chance at a brighter future.
And now for some photos of the school.
An artist working on a hand-painted sign.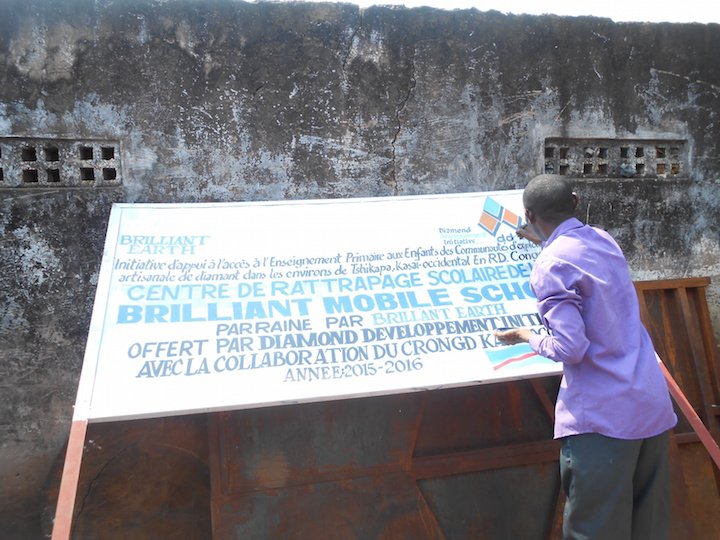 On the day of the opening, the two teachers arrive at the school.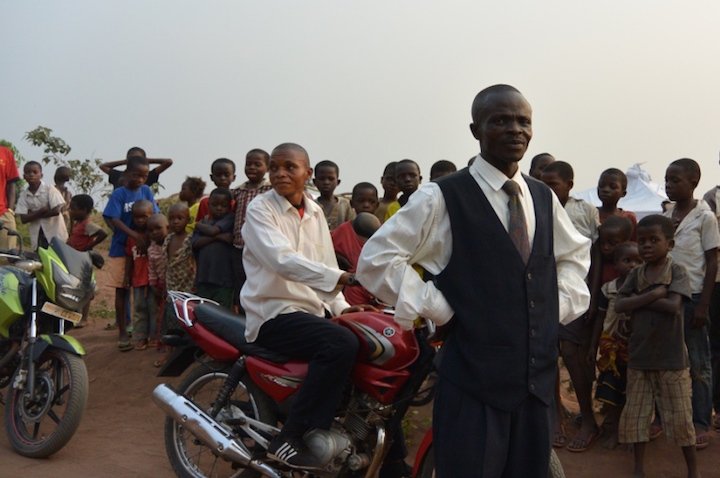 Students and their parents arrive at opening day ceremonies.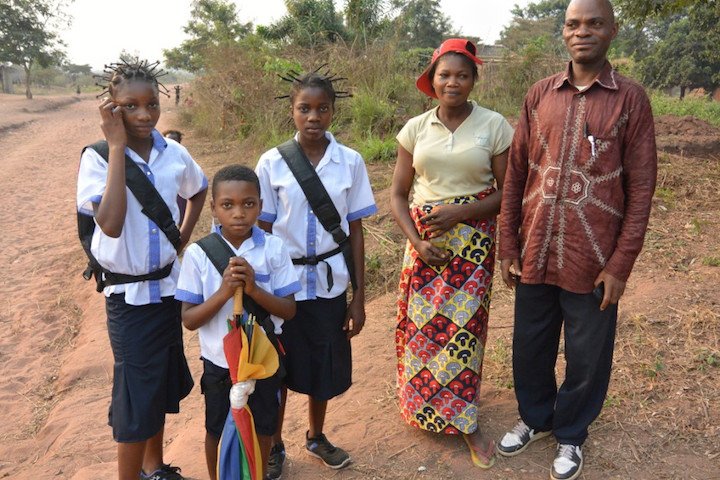 Adults, including one from the police, examine the "Tutu" desks that students will use while in class. Local officials and community leaders are enthusiastic about the school.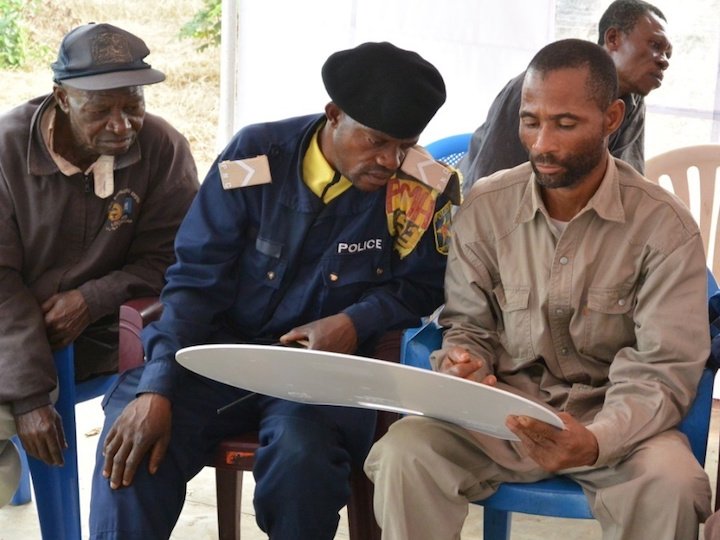 A photo of the scene that became a video in the Time magazine article.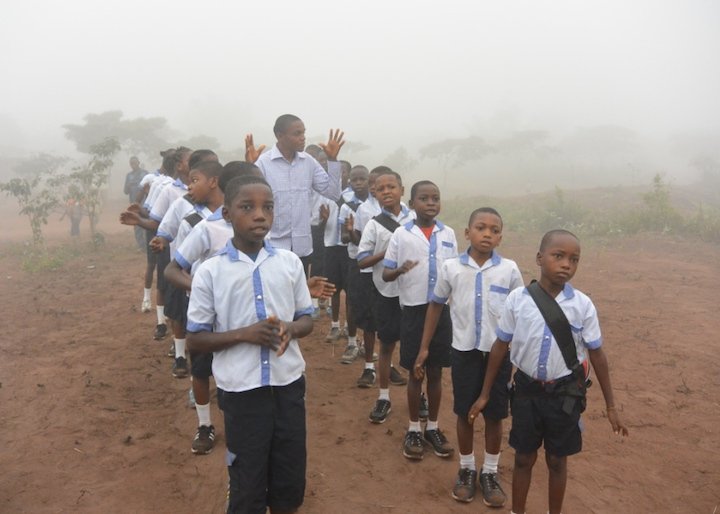 The school is a portable classroom. The pilot project tests whether "mobile schooling" can bring education to diamond mining communities.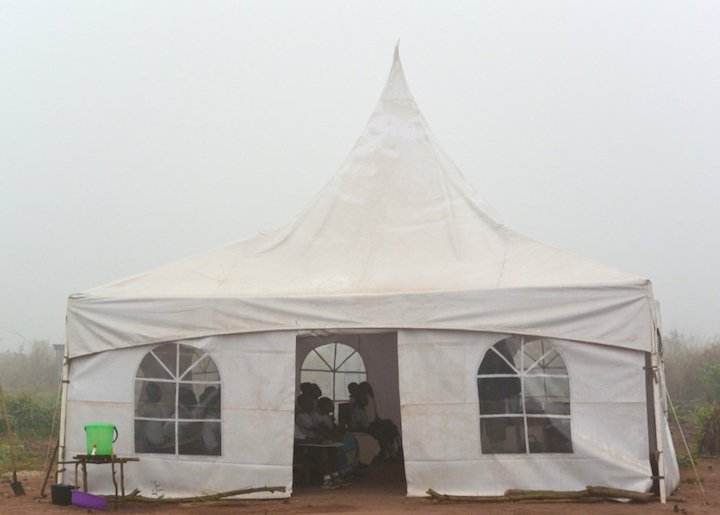 Community members observe the school.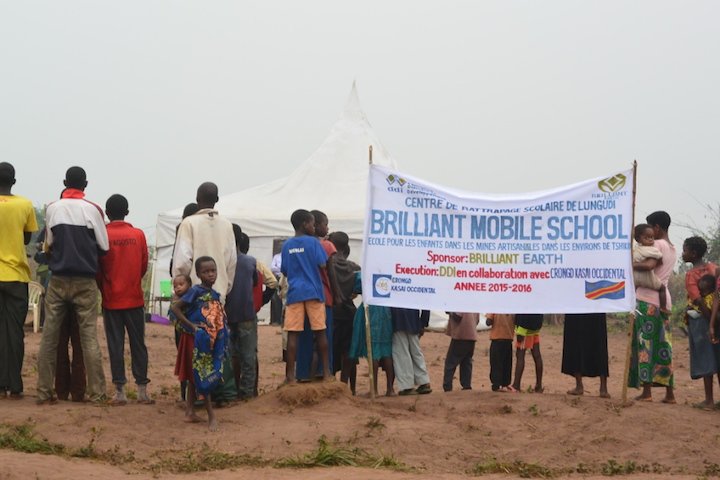 Aryn Baker of Time magazine takes a photo through a school window.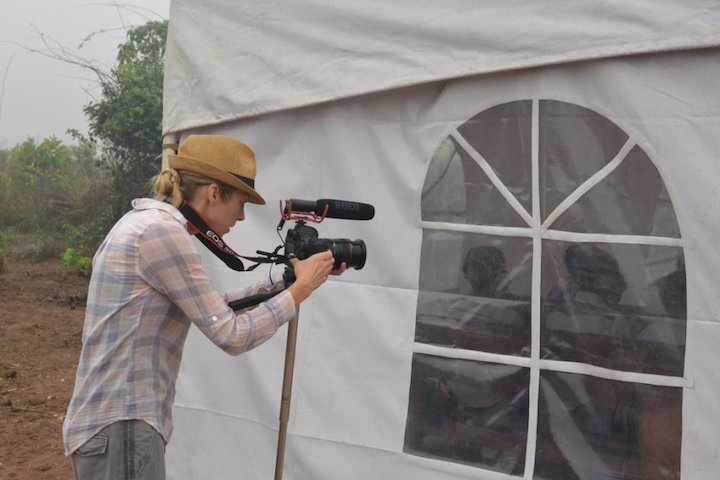 Snack time.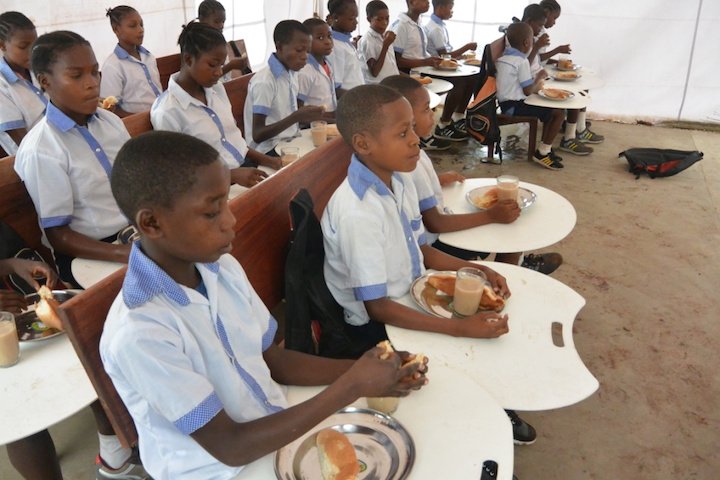 Students participating in class.