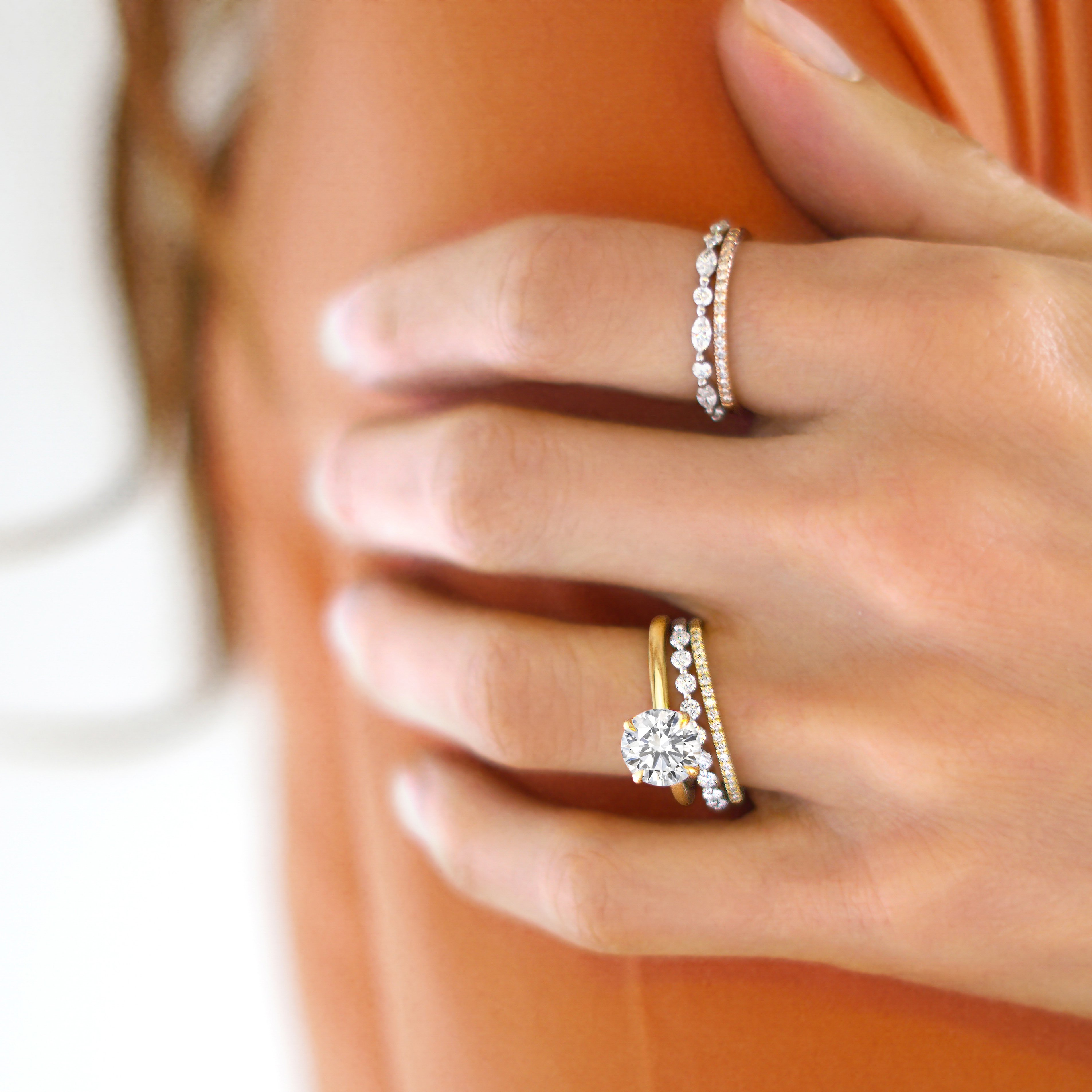 After five or ten years of marriage (or even just one) many couples choose to celebrate their anniversaries with special rings. Anniversary rings are often bands embellished with diamonds, though there are no set rules – make sure to choose a design that fits her personal style.
Anniversary Rings by Year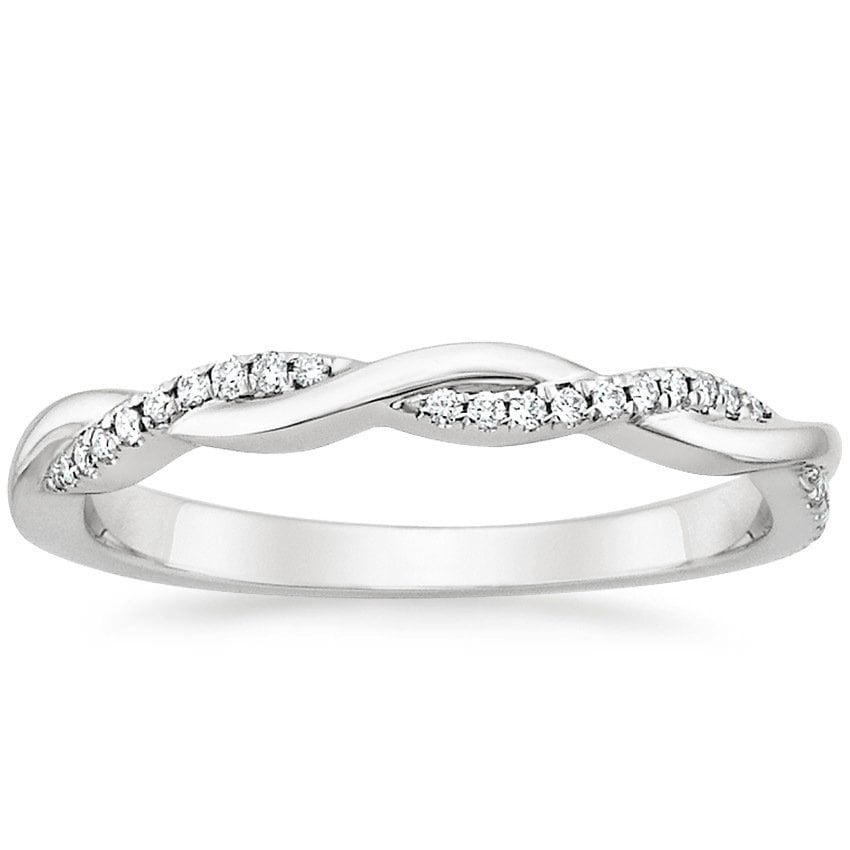 The old-fashioned list of anniversary gifts says couples should give each other wood on their fifth anniversary, tin or aluminum on their tenth, and wait until fifty years of marriage before celebrating with gold jewelry! The modern list says that diamond jewelry should be given on your tenth anniversary. We say: buy an anniversary band whenever it feels right. To truly surprise your wife, give her a ring on an "off" anniversary (fourth or sixth or eleventh, for example). It's certain to be a welcome surprise. That being said, guidelines can sometimes prove helpful. Here's what we suggest:
1 Year: Gold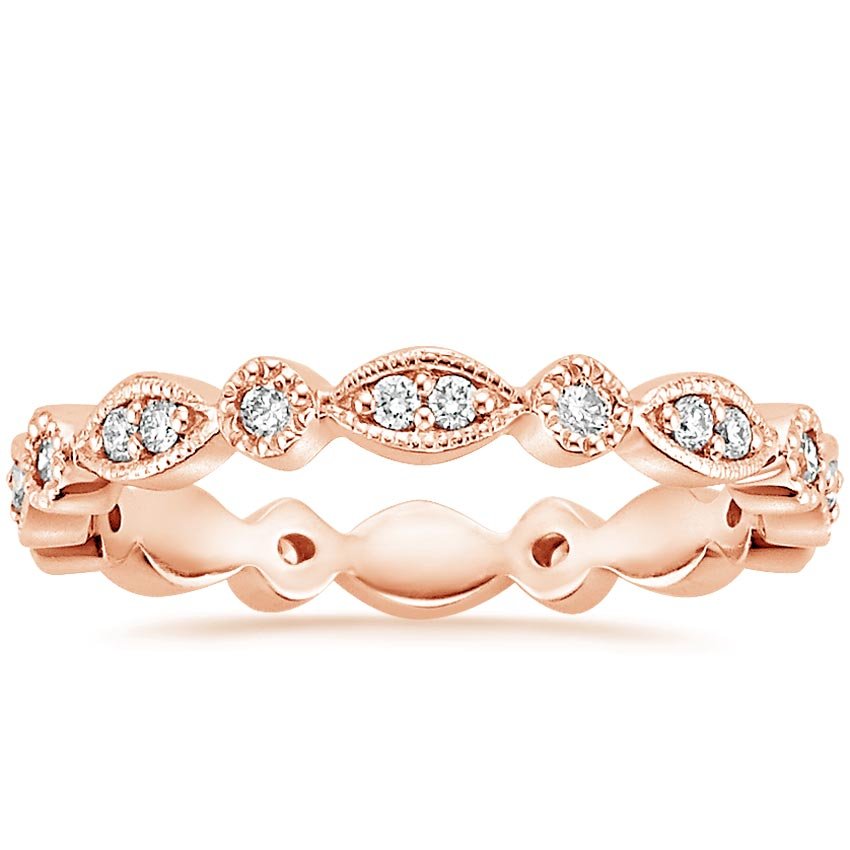 The first year of marriage is filled with precious memories, and the gift of something gold is a fitting way to commemorate them. For a classic first anniversary present, choose a piece of jewelry in yellow or white gold. Consider rose gold for a more distinctive look, especially popular in contemporary or vintage styles.
5 Year: Sapphire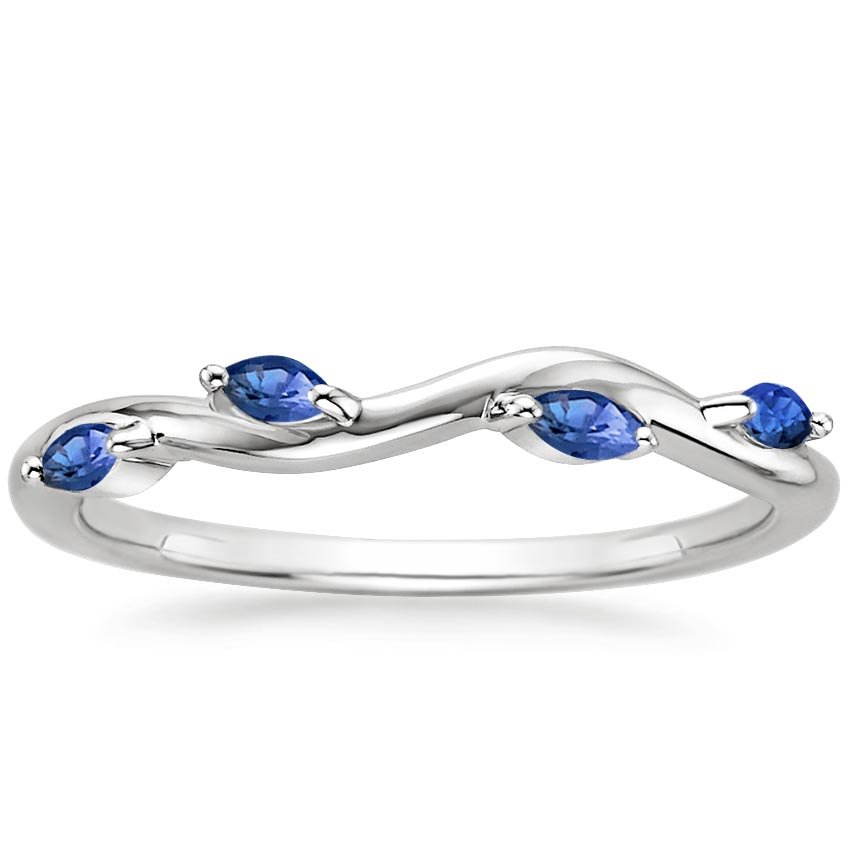 Sapphires, which have historically symbolized truth and loyalty, are the traditional gemstones of fifth year wedding anniversaries. Available in nearly any hue, from regal blues to feminine pinks, sapphires can suit many styles. A sapphire anniversary band is a classic gift that is sure to please. Sapphire pendants and earrings are also lovely, time-honored gifts. Brilliant Earth sapphires, which are sourced from Sri Lanka, Australia, and Malawi, are an eternally popular fifth anniversary present.
10 Year: Diamonds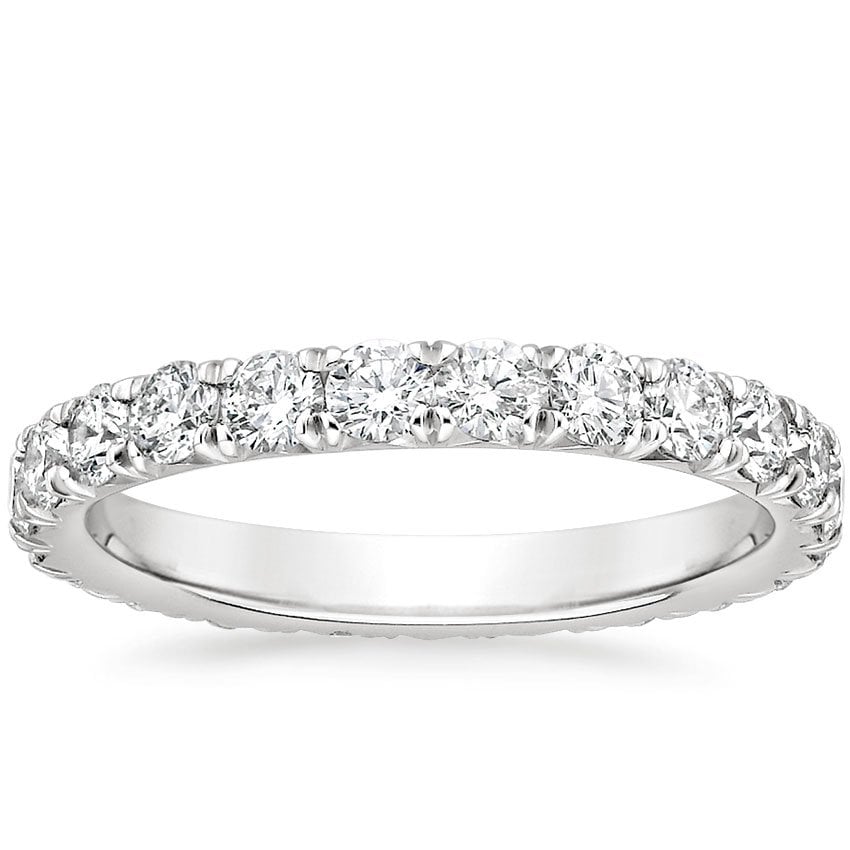 A ten year wedding anniversary is truly a milestone occasion, so it naturally follows that the traditional gemstones for the occasion are diamonds. Prized since antiquity for their brilliant sparkle and superior hardness, diamonds adorn many of our most sought after jewelry pieces. A diamond ring is both sentimental and beautiful, often reminiscent of the day you exchanged rings years before. Diamond earrings, whether classic studs, sophisticated drops, or glamorous hoops, are also a beautiful choice.
Choosing an Anniversary Ring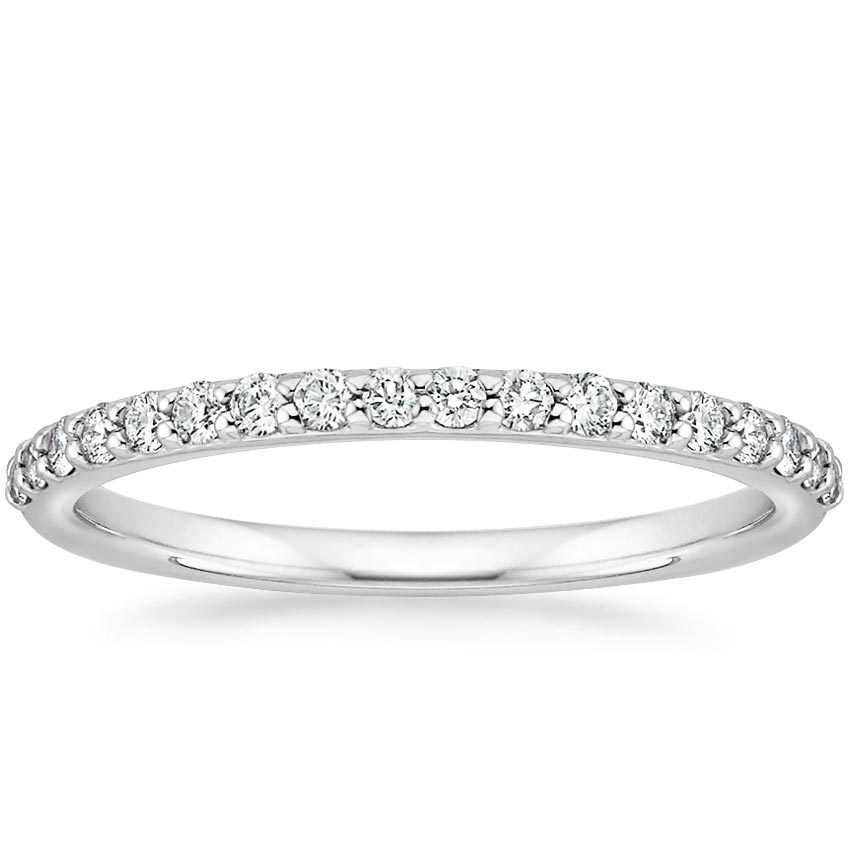 The first thing to consider is whether you want the anniversary ring to be similar in style to the wedding and engagement rings. The advantage to coordinating rings is that you can wear them together on the same finger. Often when a woman has a simple wedding band, the couple opts for an anniversary band with more embellishment.
Eternity bands, featuring diamonds or other precious gems encircling the finger, are one popular choice, or you might choose a ring  featuring the same number of diamond accents as years you've been married (a band with five diamond accents  for your fifth anniversary, for example).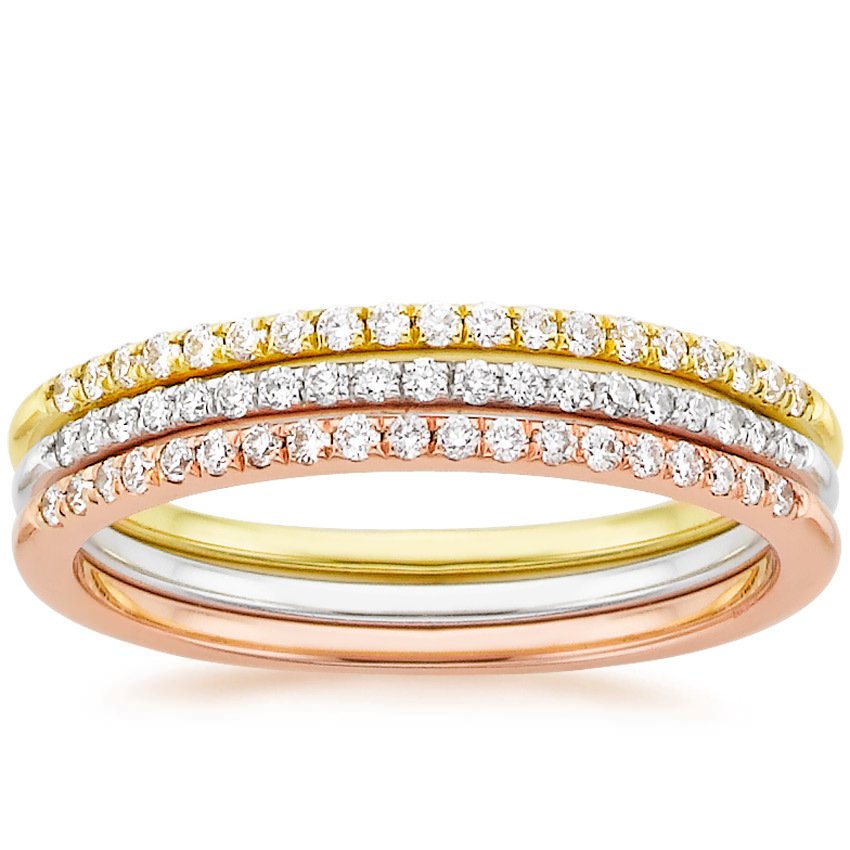 If your wedding ring already contains precious gems, consider an anniversary band in a similar style but with different gems—the birth stones of your children perhaps?  If your rings contain different gemstones, we typically recommend wearing on different fingers for a complementary look. Or, if your wedding ring is a white gold eternity band you could choose an eternity band in rose or yellow gold as an anniversary band, for a beautiful mixed metal look. But feel free to choose an anniversary band in an entirely different style than that of your wedding and engagement rings.  If your taste has evolved in the years since you've been married, this is a great chance to choose a ring that reflects where you are today, style-wise.
How to Wear an Anniversary Ring
Which finger should wear an anniversary ring? There's no hard and fast rule. Some women wear the rings alongside their engagement and wedding rings, others wear the new ring on the third finger of their right hand instead of their left, and still others choose to wear the anniversary ring instead of their wedding and/or engagement rings.  Some women trade in their wedding band to put that value toward a pricier new anniversary band, while others wouldn't consider removing the band they slipped on their fingers at their weddings.
Thinking about giving an anniversary band, or asking for one? Our jewelry experts would be happy to guide you through the process, or help you create a custom ring.
Final Thoughts
Are you shopping for an anniversary band, or hoping to receive one?  What's your favorite style?  Let us know on Facebook or Twitter, or in the comments section! For all of Brilliant Earth's anniversary styles, shop our Anniversary Collection and Anniversary Gift Guide!