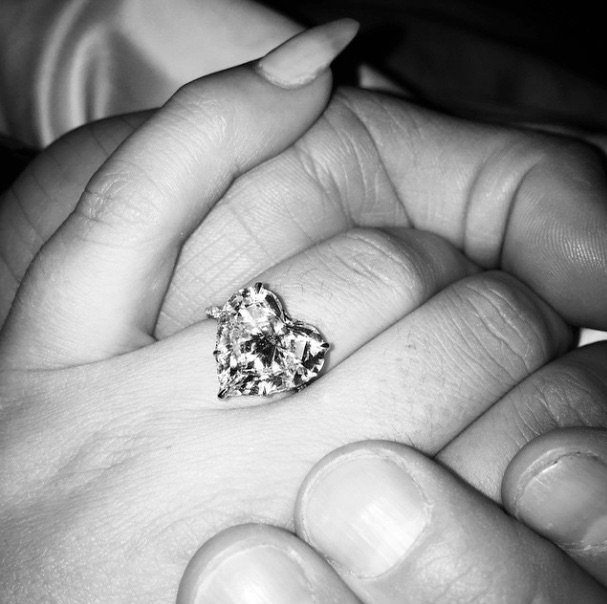 For a next-level original artist, performer and style icon, Lady Gaga became engaged in a surprisingly conventional way. On Valentine's Day her actor love Taylor Kinney (star of Chicago Fire) proposed with a diamond ring, and they celebrated the engagement by dining in the New York restaurant owned by Gaga's family. But the ring he offered was both completely unique and incredibly romantic: A dazzling heart-shaped diamond atop a band featuring the letters T and S and a heart symbol spelled out with diamonds (as you might know, Gaga's real name is Stefani).
Heart-Shaped Diamond Engagement Rings
Although not nearly as common as round and square shaped diamonds, heart-shaped diamonds make a dazzling and very romantic choice for engagement rings. Jewelry designer Lorraine Schwartz, who created the ring, told InStyle, "It's a challenge to get an excellent heart shape with perfections — the shoulders of the gem have to be totally symmetrical; Lady Gaga's is all that." Gaga's ring has been estimated to be worth half a million dollars (and Schwartz told InStyle, "The stone is big and quite beautiful, and actually more expensive than some of the estimates I have read."). But gorgeous heart-shaped diamonds can be found in a wide range of sizes, to fit any budget. If you love Gaga's ring, browse our selection of ethically sourced heart shaped diamonds, and check out these three stunning styles of heart diamond engagement rings:
Classic Solitaire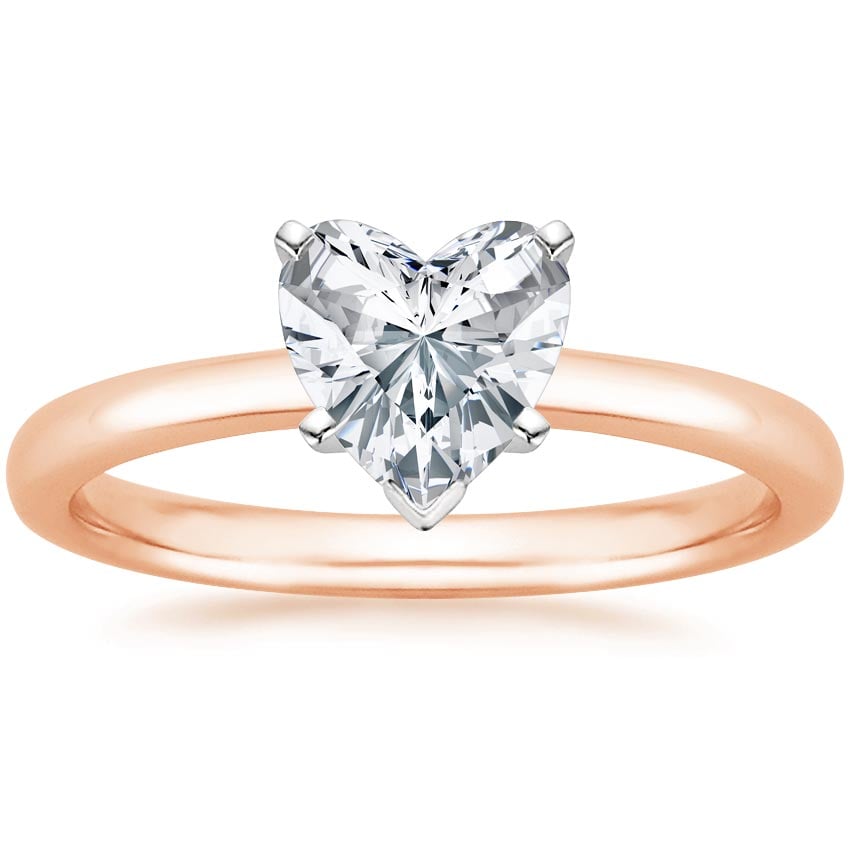 A heart-shaped diamond stands on its own, and the timeless 2mm Comfort Fit Ring is an elegant way to showcase its beauty. Rose gold adds to the unabashedly romantic effect.
Celtic Love Knot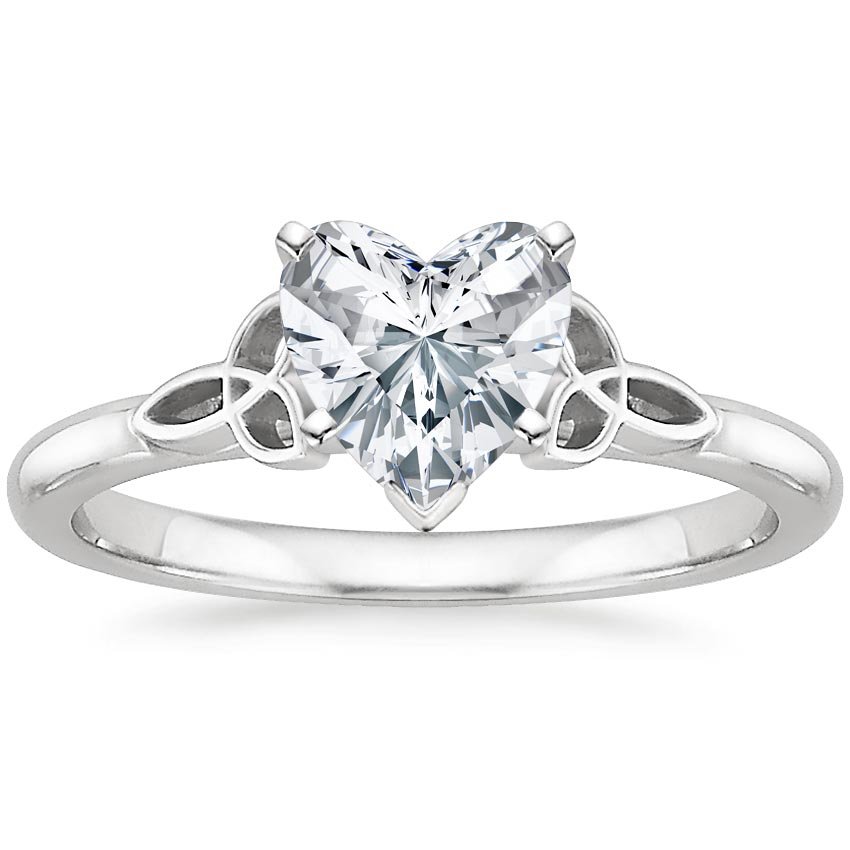 The symbolism of a Celtic Love Knot Ring, which features "knot" designs to represent two lives bound in love, gets an added dose of romance with a heart-shaped diamond at its center.
Glamorous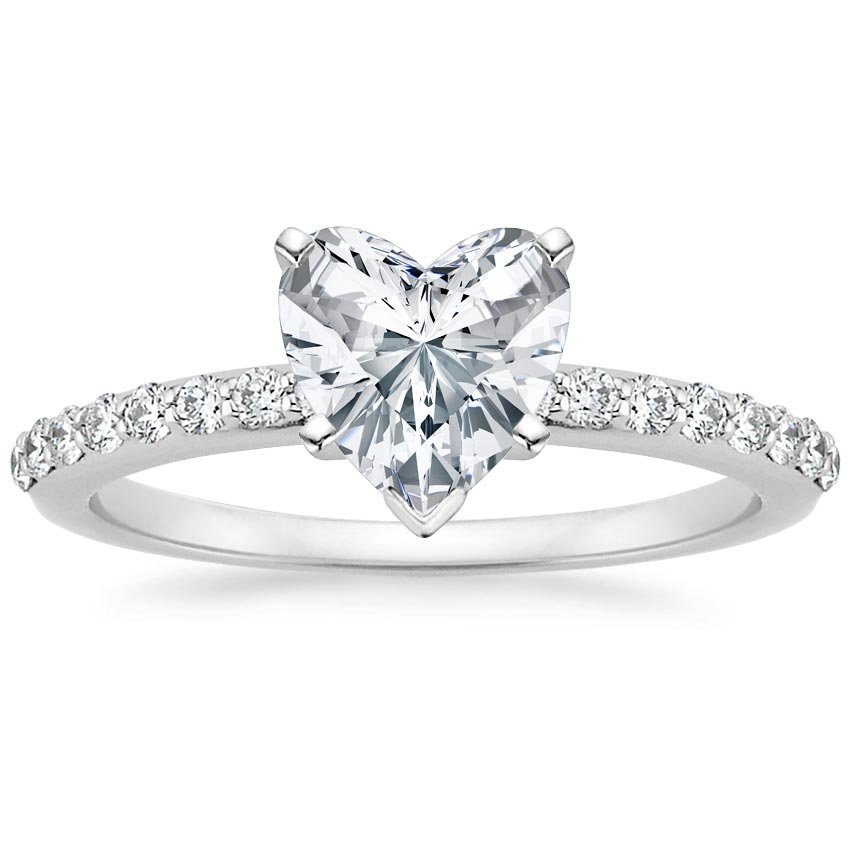 Pavé diamond accents along the shank, as seen in the Petite Shared Prong Diamond Ring, lend a heart-shaped diamond a luxe look similar to Lady Gaga's.
Final Thoughts 
What do you think of heart-shaped diamond engagement rings like Lady Gaga's?  Let us know on Facebook or Twitter, or in the comments section!