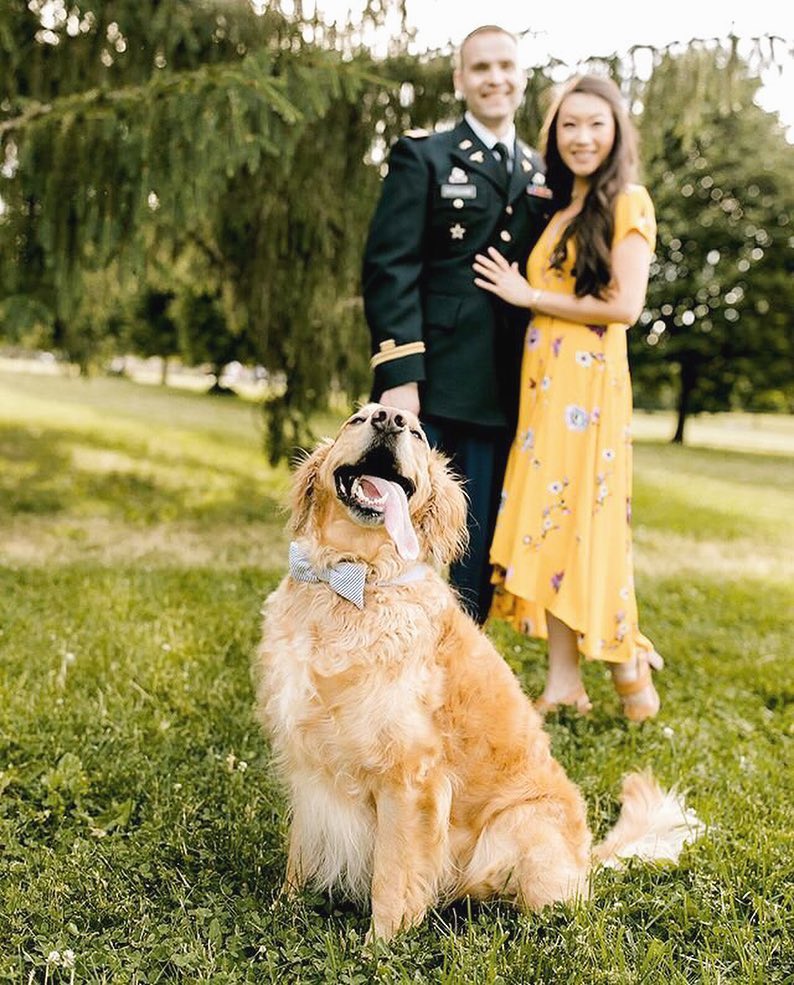 Image Credit: Instagram @emilyjeanimages @physiciankitchen
This National Puppy Day, we're celebrating the two things we love most- Puppies and Proposals!
Happy National Puppy Day! On the day where we celebrate our beloved furry friends, get inspired by these adorable puppy proposal ideas (we challenge you to think of something cuter)!
1. For an extra surprise, follow your proposal with the gift of a puppy.
2. If your special someone already has a puppy, tie a "Will you marry me?" sign on their dog's collar. When they play with their furry friend, they'll see the note for the ultimate surprise!
3. Train your furry friend to play fetch and have them present the ring box to your partner for an unexpected retrieval.
4. Attach the ring to your dog's collar just before your partner arrives, and have the pup greet them with a surprise proposal!
Final Thoughts
Which is your favorite puppy proposal? Share your puppy proposal ideas with us in the comments below, or on our Instagram, Facebook, or Twitter!