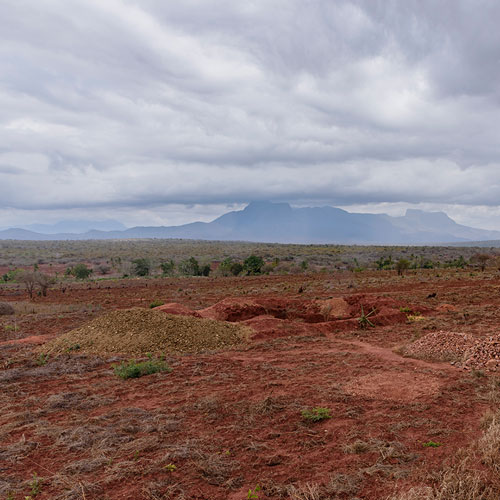 As our CEO Beth Gerstein notes in our most recent Sustainability Report, "we founded Brilliant Earth in 2005 with ambitious goals – to modernize and transform the jewelry industry – and a bold mission – to make the industry more transparent, sustainable, compassionate, and inclusive." 17 years later, in 2023, our ethics remain the same. This year, we will continue to dedicate ourselves to our mission of responsible sourcing, social impact, and climate action via partnerships, donations, and volunteer actions. Here are just a few examples of how we're doing that:
Brilliant Earth Foundation
Pure Earth & Fairmined
Greenland Rubies
Diamond Development Initiative @ Resolve
Diamond Sourcing & Recycled Precious Metals
Virtu Gems
Simone I. Smith
Pact & Moyo Gemstones
#StandwithUkraine & International Rescue Committee
Volunteering & Food Bank Donations
Carbonfree® & Capricorn Ridge Wind Project
National Parks
Reducing Packaging Waste
Allison Charalambous, our Head of Responsible Sourcing & Sustainability, notes, "with a focus on mine-to-markets, Brilliant Earth is incredibly proud of the grant partners we've selected and the progress they made in 2022. The work they are doing in the artisanal small scale mining sector positively impacts the anonymous faces at the beginning of the supply chain, communities who are all too often forgotten or ignored." With over ten years of experience in sustainable business practices, Charalambous is an expert in developing and implementing social and environmental programs throughout the lifecycle of a product. In 2023, after almost two years at Brilliant Earth, she "looks forward to watching grants progress and announcing new partnerships to come."
Now, let's look at the details of how we're giving back this year and beyond.
1. Brilliant Earth Foundation
In 2021, we established the Brilliant Earth Foundation, a donor-advised fund, and seeded it with an initial grant of $1,000,000. "Our contributions to the Foundation will grow year after year," comments Charalambous, which allows us to accelerate our giving back efforts by investing in and developing long-term initiatives with our partners. The Foundation is built on three commitments – Responsible Sourcing, Social Impact, and Climate Action – that will all be championed through our partnerships and donations in 2023 and beyond.
Commitment to Responsible Sourcing
Responsible Sourcing has been a key pillar of our company since its founding. We aim to address social and environmental issues in the communities where diamonds, gemstones, and precious metals are sourced as well as support fair mining practices, community development, protecting human rights, education, and environmental restoration.
2. Pure Earth & Fairmined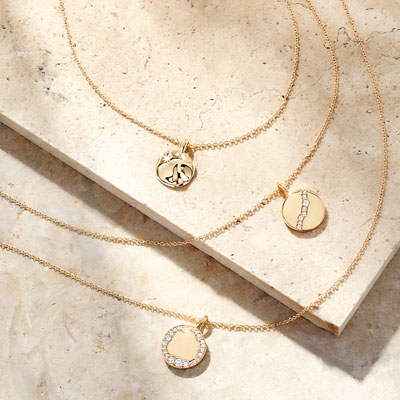 In the Peruvian Amazonia, miners' use of mercury in artisanal gold mining is exceptionally degrading for the surrounding environment and water sources.  Our partner, Pure Earth, has set out to shift the paradigm with the tools and practices miners need to master mercury-free mining techniques. The result: empowered miners, restored rainforests, and cleaner water.
The breadth of this issue is one that not only touches miners and their families, but the community at large. According to Pure Earth, "mercury-contaminated water drains into waterways, transforming into methyl mercury, it's most dangerous form. This is ingested by fish and ends up on dinner plates. Exposure to mercury – even small amounts – has toxic effects on the nervous, digestive, and immune systems, and on lungs, kidneys, skin and eyes and can cause serious health problems including miscarriages, respiratory failure, psychotic reactions, cardiovascular disease, and death."
In addition to improving community-wide health, mercury-free mining techniques are essential to the health of the Amazon rainforest. In fact, restoring rainforests damaged by deforestation and mercury pollution is key to maintaining the global water cycle, carbon fixation, and oxygen production, which all influence the earth's climate.
Our partnership with Pure Earth began in 2017, where we participated in trainings on mercury-free mining and rainforest restoration in Madre de Dios, Peru. Recently, we've taken our efforts to the next level. Over three years, our grant of $300,000 will help Pure Earth work closely with local Peruvian organizations like the Association of Artisan Miners Tauro Fátima (AMATAF) to certify mines to the Fairmined Ecological Gold standard, which requires miners to refine gold without toxic chemicals and commit to restoring native rainforests.
Cue the Fairmined Collection. Our designers create unique, stunning designs with intricate diamond accents that come to life as they're cast with ecological Fairmined gold. Each purchase from the collection helps transform mining into an active force for good.
3. Greenland Rubies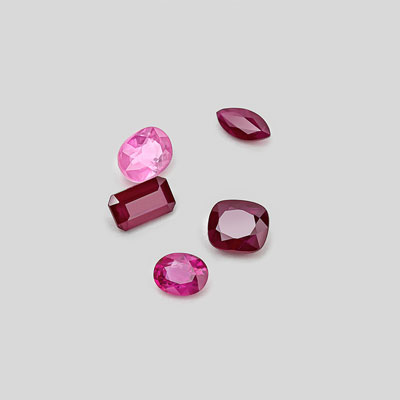 Greenland Ruby provides responsibly sourced natural rubies that meet high standards of human rights, labor, environmental, mining, and product disclosure practices. Through their Track-and Trace program, Greenland Ruby provides transparency into each gemstone's journey, from mine until it reaches its destination in a piece of fine jewelry. Greenland Ruby is also dedicated to making a difference in the social and economic lives of Greenlandic people, by educating the public and contributing to climate change awareness, as well as implementing technology for low carbon emissions through their Pink Polar Bear Foundation.
Explore Greenlandic rubies that adhere to responsible practices, environmental laws, and are trackable from mine-to-market.
4. Diamond Development Initiative @ Resolve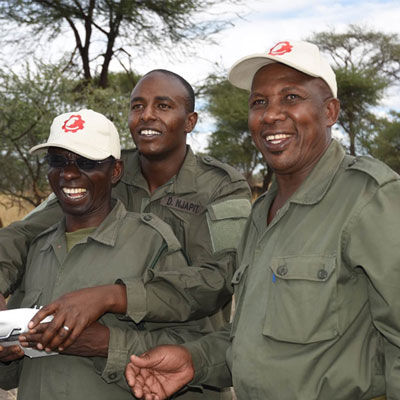 Image Source: Resolve
We have partnered with the Diamond Development Initiative (DDI), now part of Resolve, since 2008 on challenges in artisanal and small-scale mining (ASM). Millions of ASM miners live in poverty around the world, often employing unsafe mining practices that damage the environment and negatively affect the health of the miners and their families.
DDI-Resolve encourages land restoration, alternative livelihoods for miners, and responsible sourcing so artisanal diamond miners are compensated fairly for their work. DDI-Resolve also developed a standard to bring ASM diamonds to market in a socially and environmentally responsible way.
Over our 15-year partnership with DDI-Resolve, we have funded a primary school in a rural diamond mining community in the Democratic Republic of Congo, traveled to diamond mines in Sierra Leone to learn about ASM challenges first-hand, and supported DDI-Resolve's efforts to eliminate child labor from diamond mining, protect human rights, and create standards for ASM operations that ensure health and safety and environmental protection.
In 2021, we began a new four-year, $100,000 Peace Diamonds Restoration Initiative to support these DDI-Resolve goals:
Land restoration and community reconciliation in communities impacted by artisanal diamond mining. (While we do not source our diamonds from these communities, land restoration in mining-affected communities is an important part of our mission.)
Turning abandoned diamond mining pits into arable land for farming, small-scale fisheries, and restoring subsistence agriculture and healthier food sources.
Creation of livelihoods for small and medium enterprises and greater economic opportunities.
Reduced health risks and hazards, and a safer post-mining environment for mining-affected communities.
Building stronger local NGOs and small and medium enterprises through restoration partnerships.
At the end of 2021, DDI-Resolve reported 29 mining sites rehabilitated in the Kono District of Sierra Leone, which employed 474 young adults, with stipends reaching 2,485 direct beneficiaries. 240 young adults from 30 households are now cultivating crops on 15 hectares of rehabilitated lands from these former mining sites, which can support the cultivation of 766 bushels of rice, plus an average of 22% surplus in crop yields. Ten farmer-based organizations were formed to support women-led land stewardship, and these lands now serve about 5480 or more indirect beneficiaries.
5. Diamond Sourcing & Recycled Precious Metals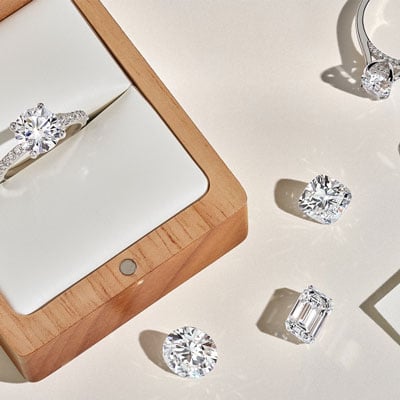 Beyond Conflict Free™ diamonds, lab grown diamonds, recycled diamonds, a Supplier Code of Conduct, and the use of recycled precious metals are fundamental to our mission and our product creation. Consult our Responsible Souring Guide for details.
Commitment to Social Impact
Brilliant Earth aims to make an impact not only in our supply chain, but also within our local and global communities. We direct our Social Impact efforts towards awareness, social justice, women's empowerment, diversity, and local engagement.
6. Virtu Gems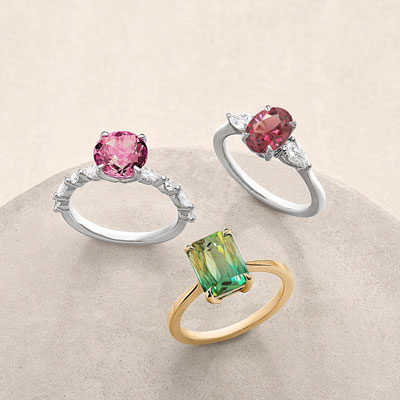 Virtu Gems is a program founded by women that works with artisanal gemstone mining communities in Malawi, Kenya, and Zambia to expand markets through technology, good practices, and equitable relationships. Their holistic approach to empowering mining communities benefits each person that touches their gemstone – from mine to market. Locally mined gemstones are also traded, cut, and polished in their country of origin. This localizes the economic benefits, while integrated and empowering people at every step of the process. Explore our collection of vivid, unique, one-of-a-kind Virtu gemstones.
7. Simone I. Smith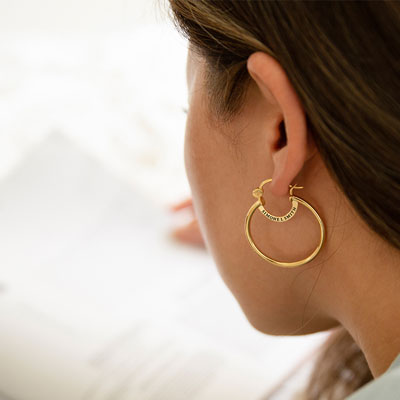 The Simone I. Smith for Brilliant Earth collection features lustrous hoop earrings that represent our commitment to supporting social change. We donate to groups like the NAACP Legal Defense and Education Fund that seek structural changes through litigation, advocacy, and public education that expand democracy, eliminate disparities, and achieve racial justice. Simone I. Smith, a successful businesswoman, cancer survivor, and advocate for racial justice, shares our passion for creating pieces that give back in meaningful ways.
8. Pact & Moyo Gemstones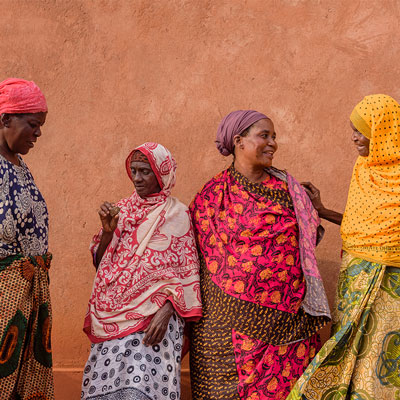 Pact, an international development organization, builds solutions for human development that are evidence-based, data-driven, and owned by the communities they serve. Over the course of two years, we have granted Pact $390,000 to aid in the expansion of their Tanzanian partner Moyo Gemstones into Kenya. Through this collaboration, we're also able to list many Moyo gemstones on our own site, allowing our customers access to their stunning, colorful, and unique stones.
Cristina Villegas, gemstone expert and Director of Mines to Markets at Pact said, "We've often found that miners – the ones doing the hardest work in the gem trade – know the least about gemstones. This puts them at an obvious disadvantage when it comes to selling, when the gem's species, features, cut potential, and hues all come into play and when basic gem knowledge is power. We wanted to level the playing field."
Through training programs that teach the female miners the value of their gemstones, to "Market Days" where they can get a fair price, Moyo Gemstones is revolutionizing the supply chain for artisanal-mined gemstones. Because of this, it's only natural that Pact is seeking to expand Moyo's efforts to neighboring Kenya. Our grant will help support the expansion and funding of programs that will empower financial literacy throughout the female mining community. Women will learn skills like budgeting, business planning, and have access to a microfinance program that allows them to take out loans for their business. This creates a social safety net that supports the miners through highs and lows.
Moyo Gemstones works to empower female artisanal miners to work safely, mine better, and improve their financial security while furthering equitable fair-trade markets. Offering gems with stunning cuts, striking colors, and ethics that shine through; Moyo gemstones are beautiful, inside and out.
9. #StandwithUkraine & International Rescue Committee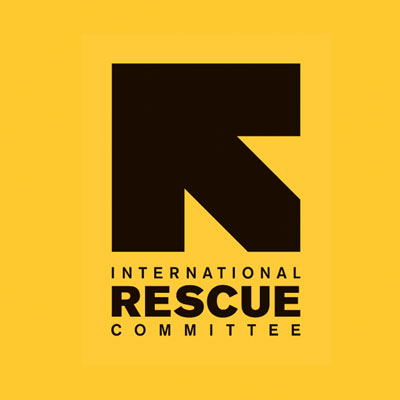 Image Source: International Rescue Committee
After the invasion of Ukraine and our removal of Russian mined diamonds from our website, we donated to the International Rescue Committee. The IRC provides basic supplies to Ukrainian refugees crossing the border from Ukraine into Poland, Romania, and Slovakia. They also help mobilize health teams that provide life-saving support and key resources like shelter, safter, transportation, food, water, hygiene products, aid, and other basic supplies.
10. Volunteering & Food Bank Donations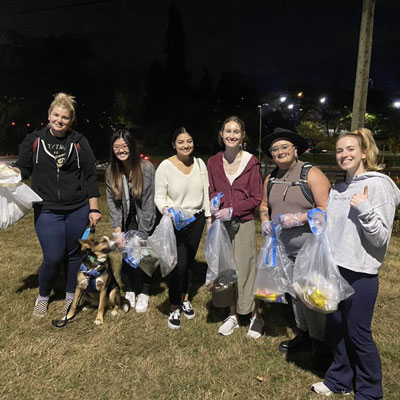 Through volunteering, we contribute to the social and economic welfare of our communities. In 2021, Brilliant Earth employees more than tripled their volunteering efforts from 2020. In 2022, we achieved and surpassed our annual goal of doubling our volunteering hours – in 2023, expect nothing less.
As a thank you to the local communities where we operate, the teams at each of our new showrooms select a food bank to donate to. Here are the donations made in 2022:
In 2023, plan to see exciting new showroom openings and subsequent donations that aid local food banks and their patrons.
Commitment to Climate Action
We are committed to achieving our business goals without compromising the ability of future generations. We seek, through Climate Action, to reduce our carbon footprint and utilize our platform to advocate for environmental protection.
11. Carbonfree® & Capricorn Ridge Wind Project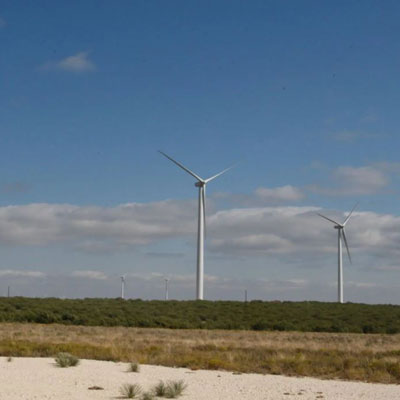 Image Source: Carbonfund.org
We are committed to reducing greenhouse gas emissions generated by our business activities through our Carbonfree® partnership. Since 2018, we have partnered with Carbonfund.org to offset emissions from our energy use, packaging, shipping, employee travel, and commuting.
In 2022, we offset our operational emissions for 2021 by contributing to the Texas Capricorn Ridge Wind Project that aims to generate enough renewable energy to power 220,000 homes, help in reducing dependency on fossil fuels, develop local business and infrastructure, and foster community development.
12. National Parks
Our series of mountain range rings feature etched motifs of famous peaks and support a non-profit that strives to preserve America's national parks. Take a peek here:
Rockies Ring in 18K White Gold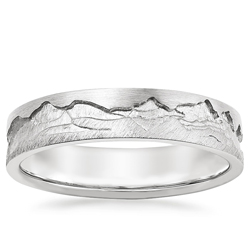 Everest Ring in 18K White Gold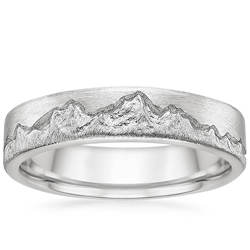 Grand Teton Ring in 18K Yellow Gold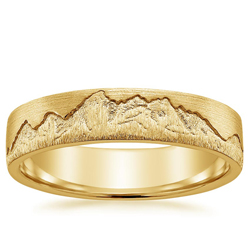 Yosemite Ring in 18K White Gold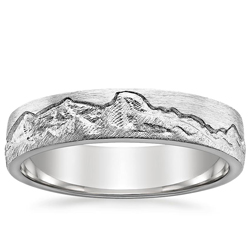 Rainier Ring in 18K Yellow Gold
13. Reducing Packaging Waste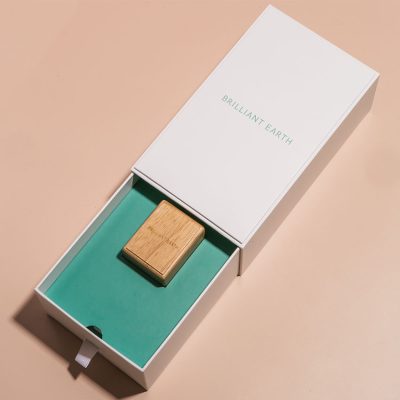 Our packaging is designed with resource conservation top of mind. Our famous wood ring boxes are crafted with Forest Stewardship Council (FSC) materials, an independent organization that verifies materials are derived from responsibly managed forests. In sourcing FSC-certified wood, we aim to relieve pressure on forest ecosystems and avoid contributing to harmful forestry practices like illegal logging, conversion to other land uses, and generic modification of forest species. The boxes used to house our fine jewelry items are designed to be reused and are ideal for reuse when traveling. And our paper-based shipping boxes also use FSC Recycled 100% post-consumer or pre-consumer recycled content.
In Conclusion
At Brilliant Earth, we are committed to fostering a more compassionate, sustainable, and ethical jewelry industry. From responsible sourcing that ensures the protection of the planet to partnerships that aid in improving people's lives, we aim make the world a better place. In 2023, we'll continue our efforts in meaningful, impactful, and effective ways that further enliven and exemplify our mission through responsible sourcing, social impact, and climate action.