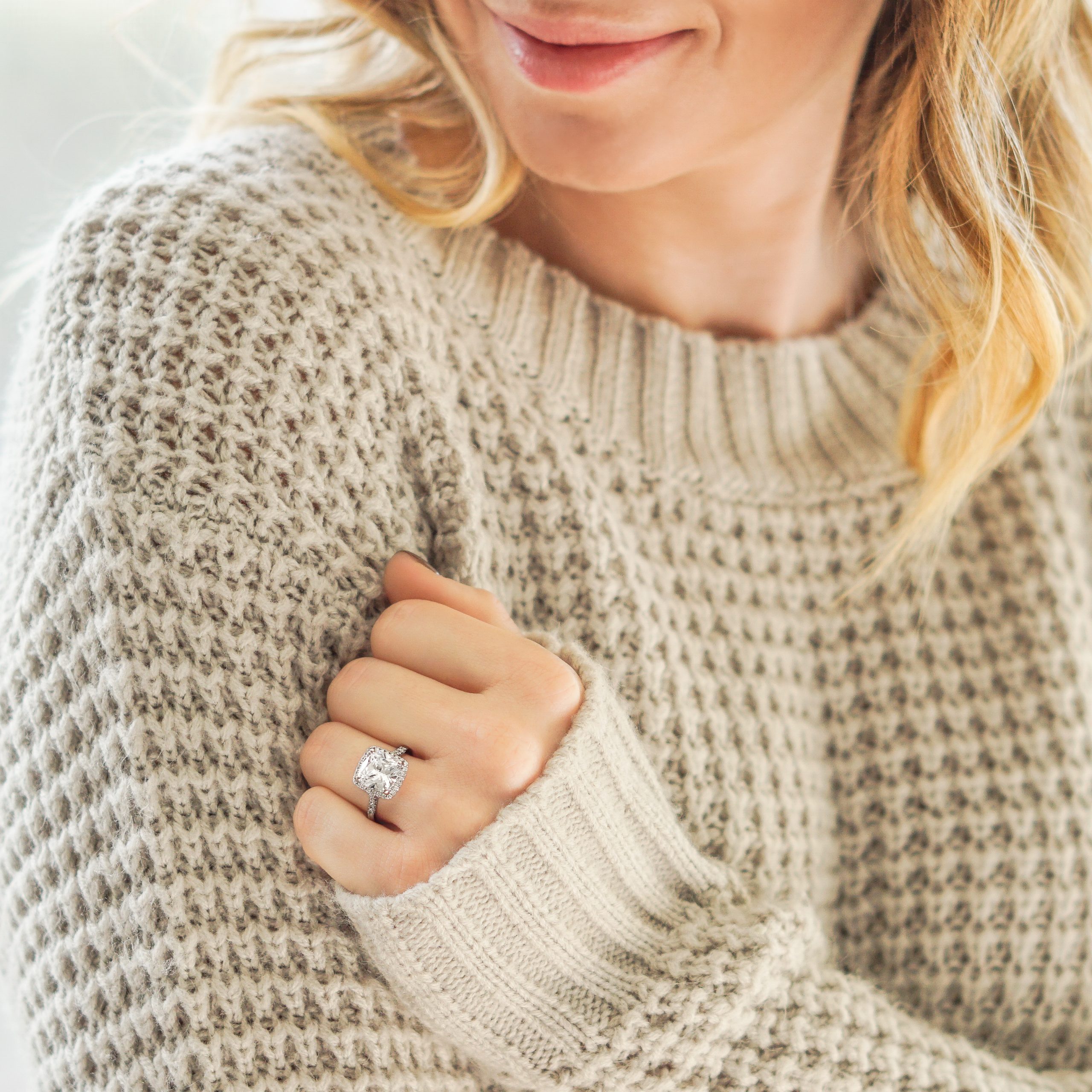 Cushion diamonds, as well as other fancy shaped diamonds like oval diamonds, pear diamonds, and emerald diamonds, are rising in popularity among our customers and celebrities alike!
Timeless cushion cut diamonds and gemstones feature large facets that maximize brilliance, and rounded corners that create a soft and romantic feel. Cushion diamonds are a classic choice since they are a diamond shape that has been sought after for centuries. This makes them particularly well-suited for romantic and vintage-inspired styles like halo engagement rings or classic three stone ring settings.
Although cushion diamonds have been popular for many years, we're seeing contemporary ring settings bring fresh life to this gorgeous and classic diamond shape. Read on to discover some of our favorite cushion engagement ring settings!
Waverly Diamond Ring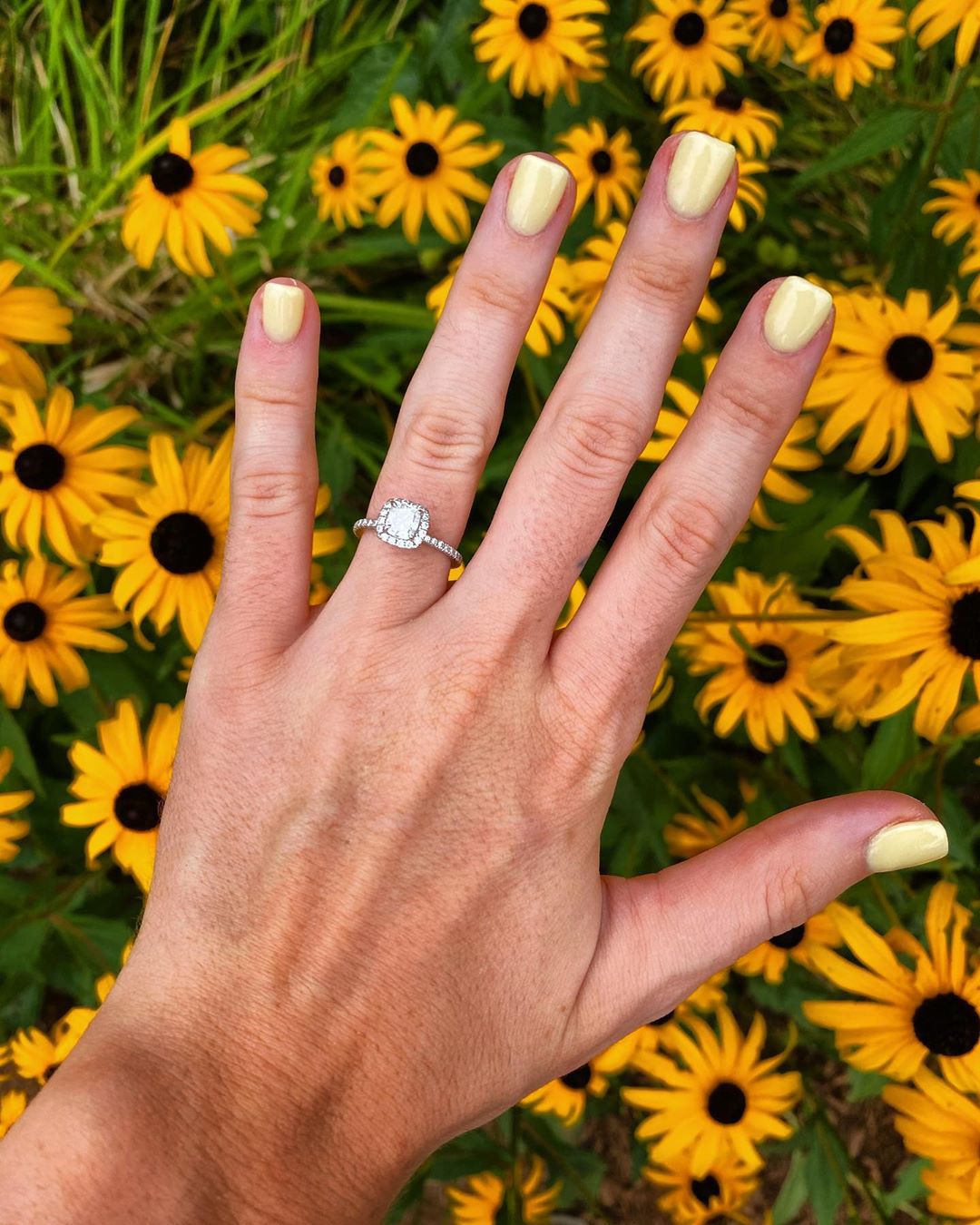 This sparkling halo setting features beautiful scalloped pavé diamonds that encircle the center cushion diamond and adorn the band. A diamond-encrusted gallery makes this ring truly spectacular.
Secret Halo Diamond Ring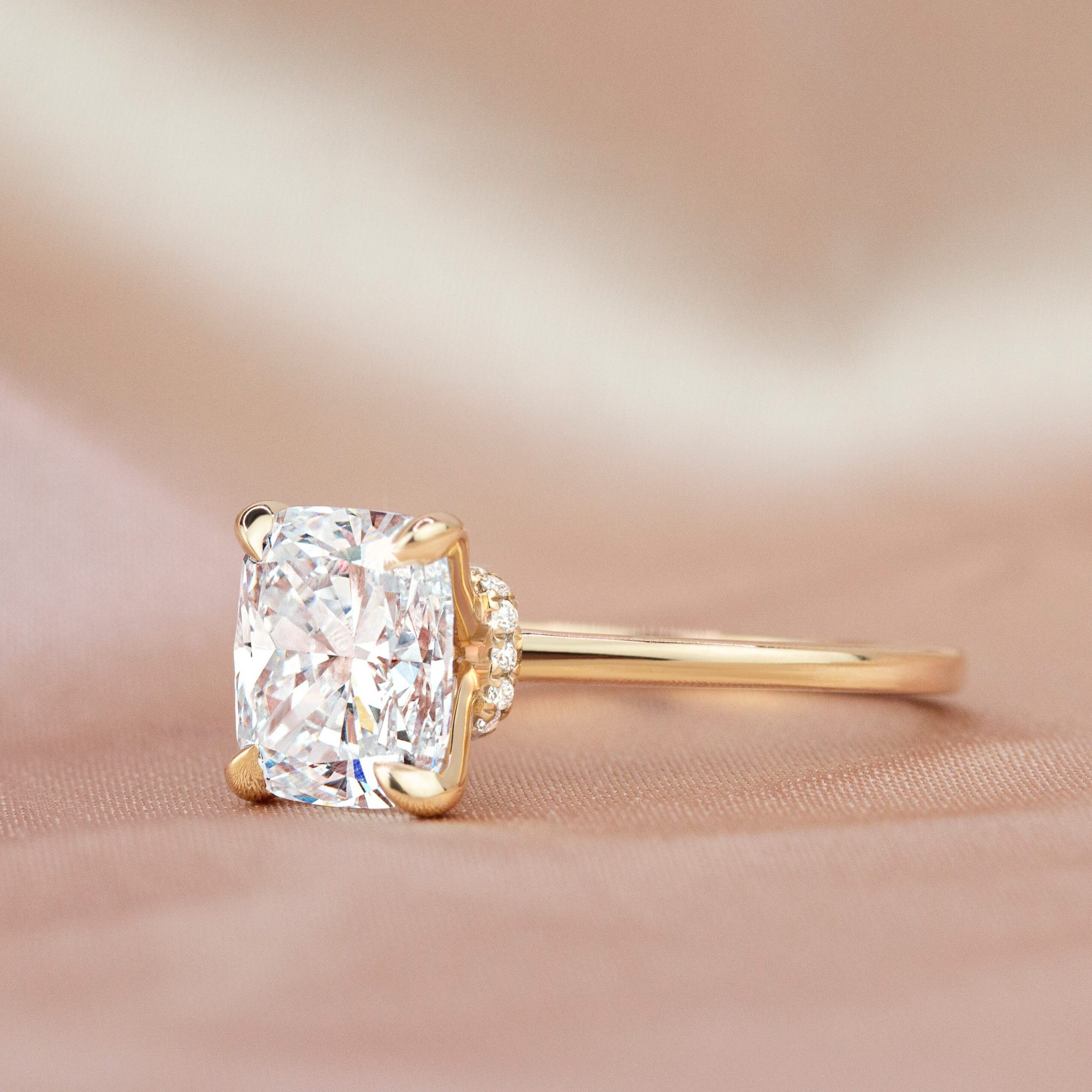 This elegant engagement ring features a glittering hidden halo of diamonds that wraps around the center gem while a petite band complements the gallery for a chic look.
Four-Prong Petite Comfort Fit Ring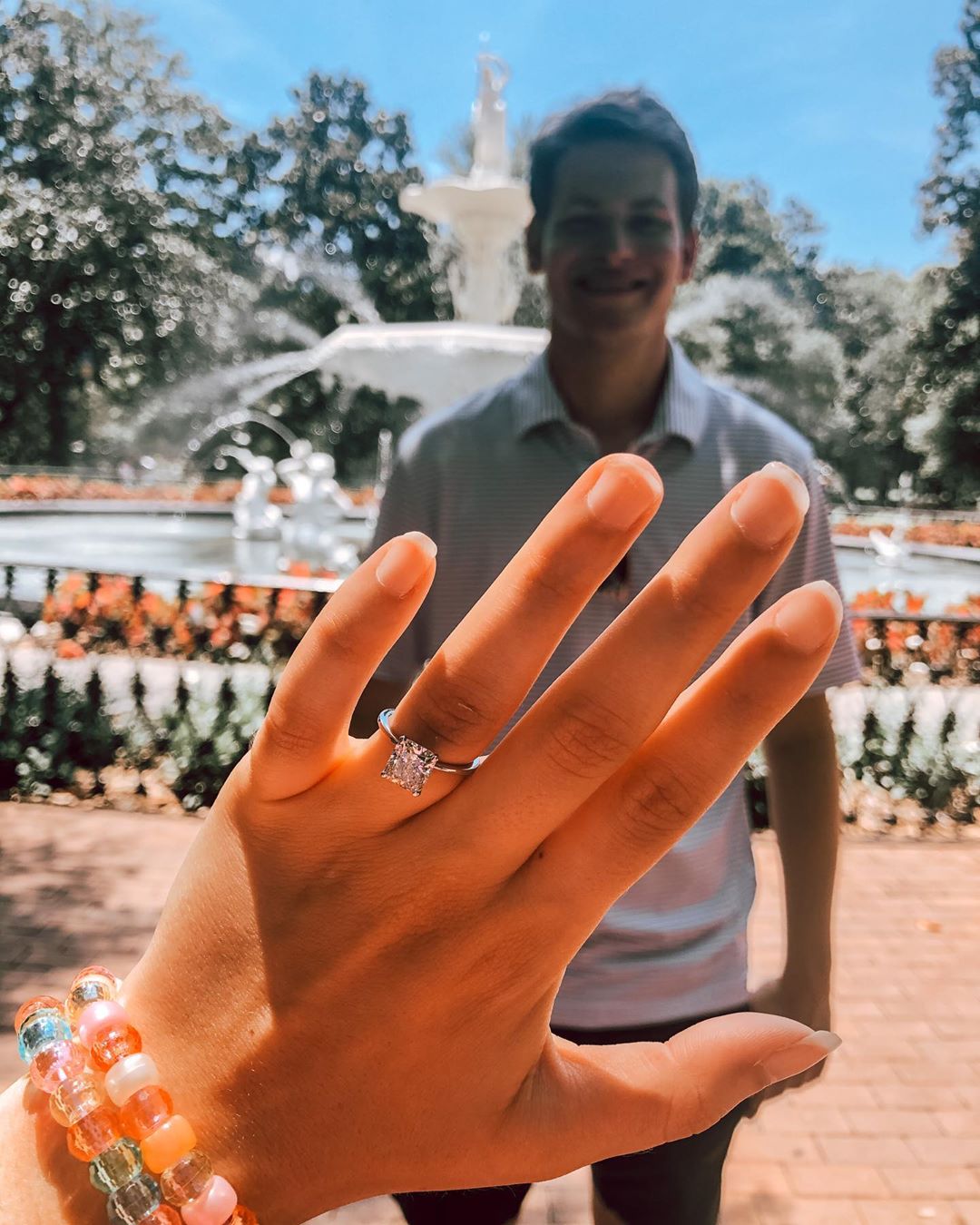 Petite and delicate, a simple solitaire band like this one allows your center diamond to be the star of the show. This classic four-prong setting has a rounded inside edge for increased comfort.
Radiance Diamond Ring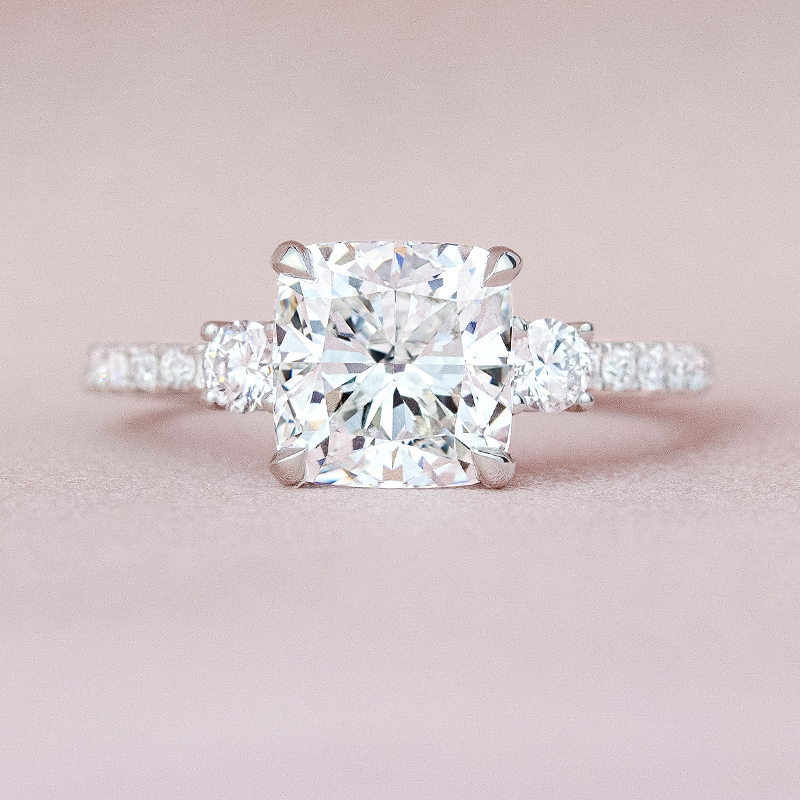 This chic new take on a classic three stone design features scalloped pavé diamond accents along the band and claw prongs embracing the center gemstone.
Petite Shared Prong Diamond Ring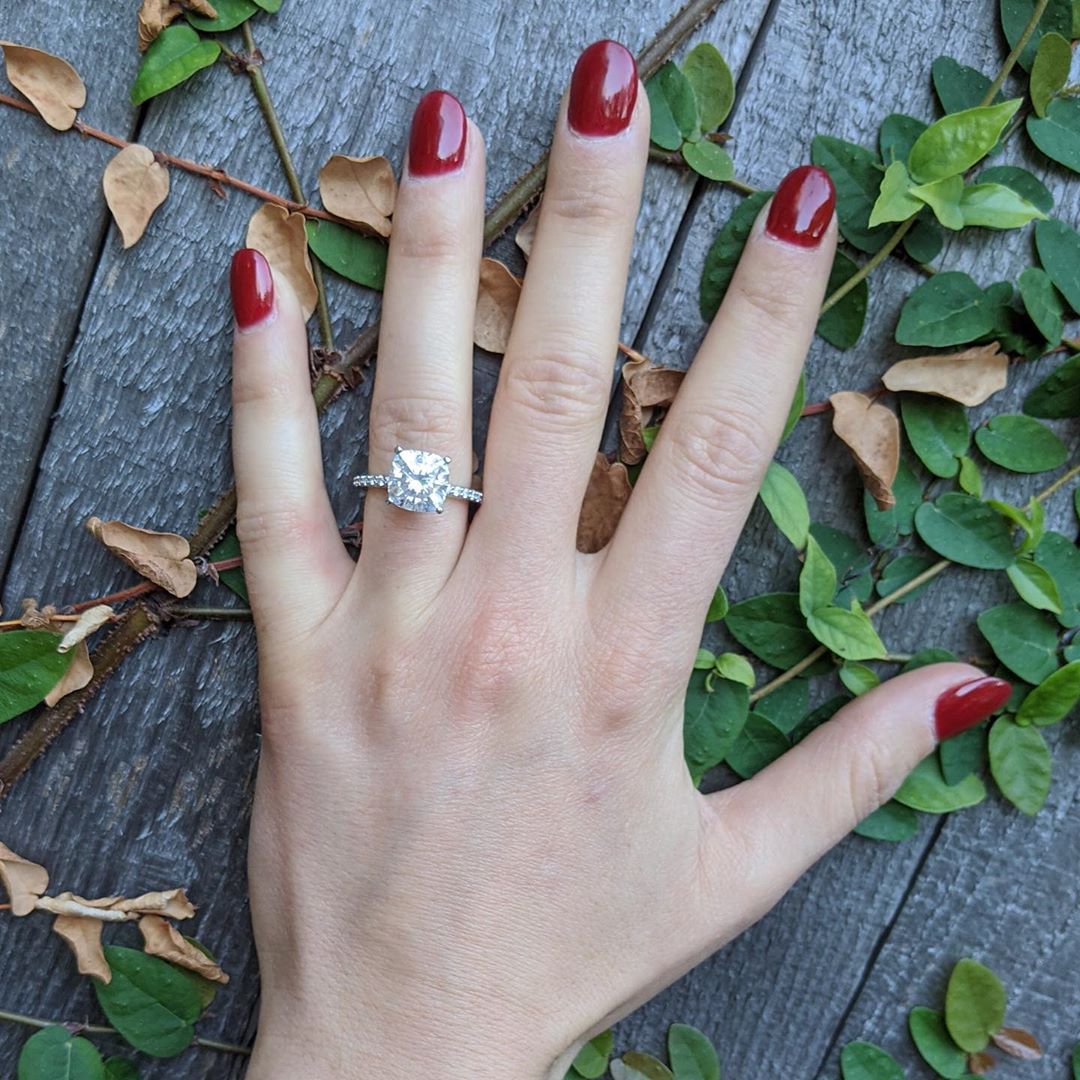 This dainty ring features sheer sparkle that extends halfway around the ring. The peg head basket makes the center cushion diamond appear to float above the delicate band.
Fortuna Diamond Ring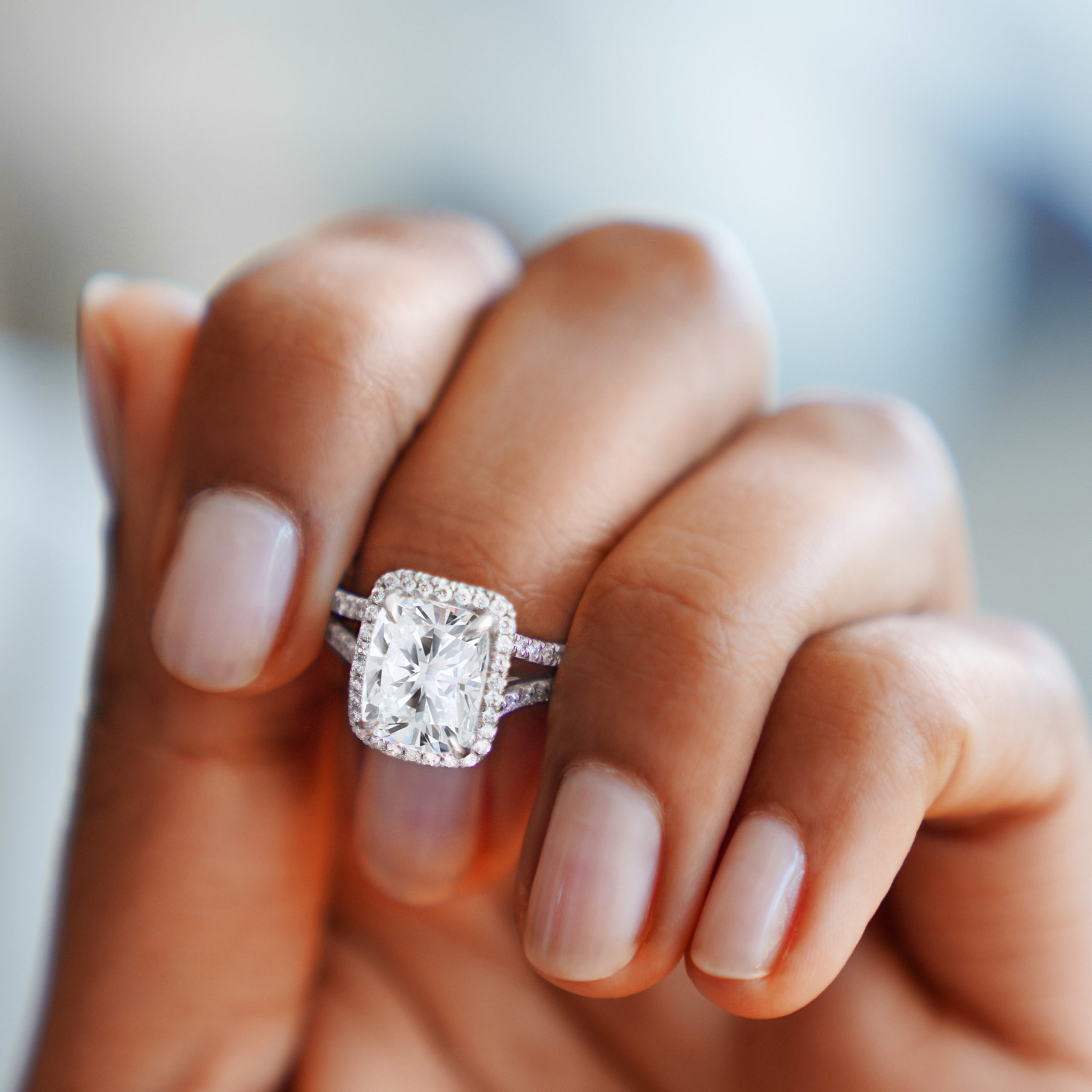 This exceptional setting features a halo of diamond accents that curves gently around the center gem for a distinctive look. Two rows of pavé diamonds sparkle on the contemporary split shank band, while a surprise row of diamond accents on the bridge completes this glamorous look.
Soleil Diamond Ring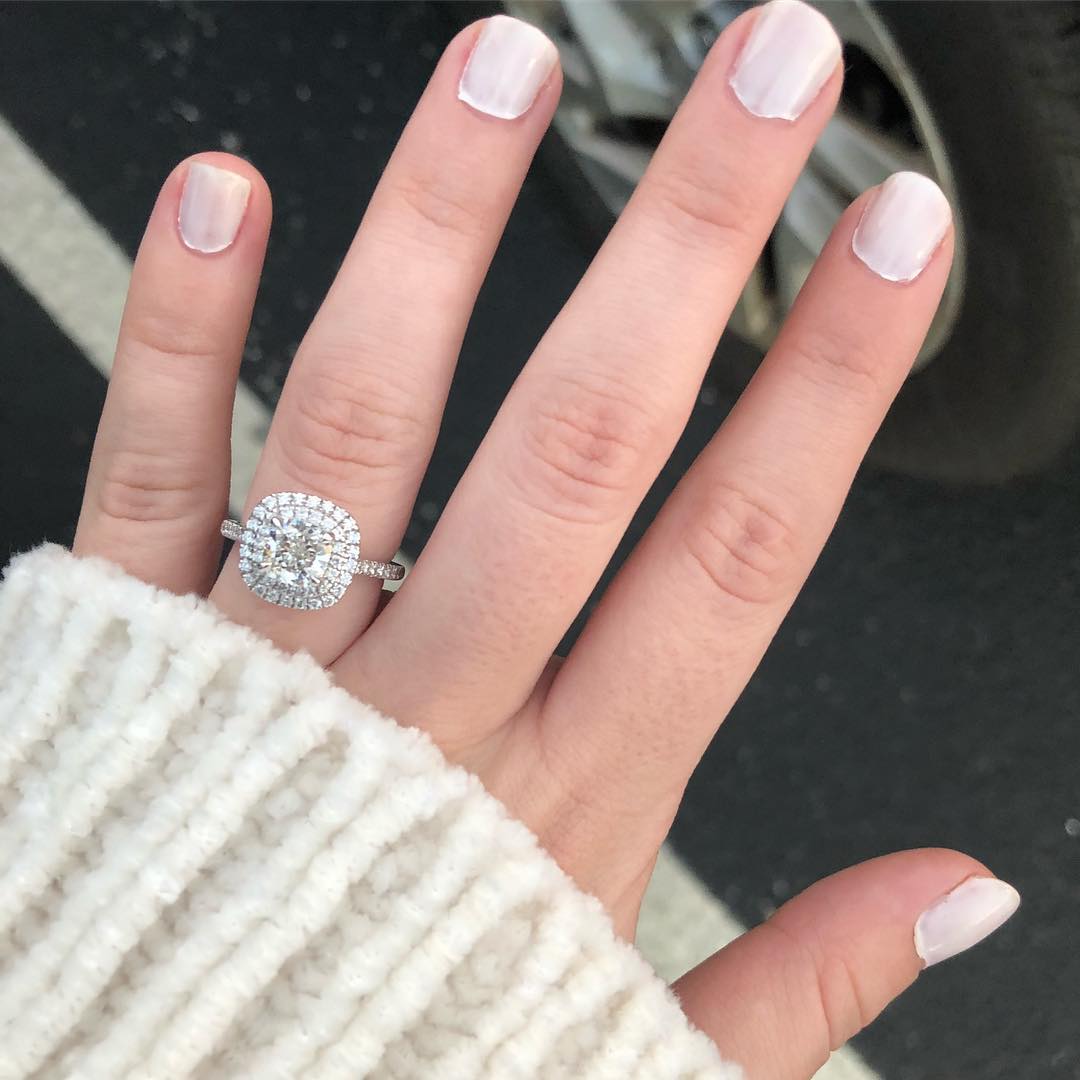 Cushion diamonds are particularly suited to being paired with diamond halos, and this sparkling setting features two! A double halo of beautiful scalloped pavé diamonds that encircle the center gem and adorn the band.
Opera Diamond Ring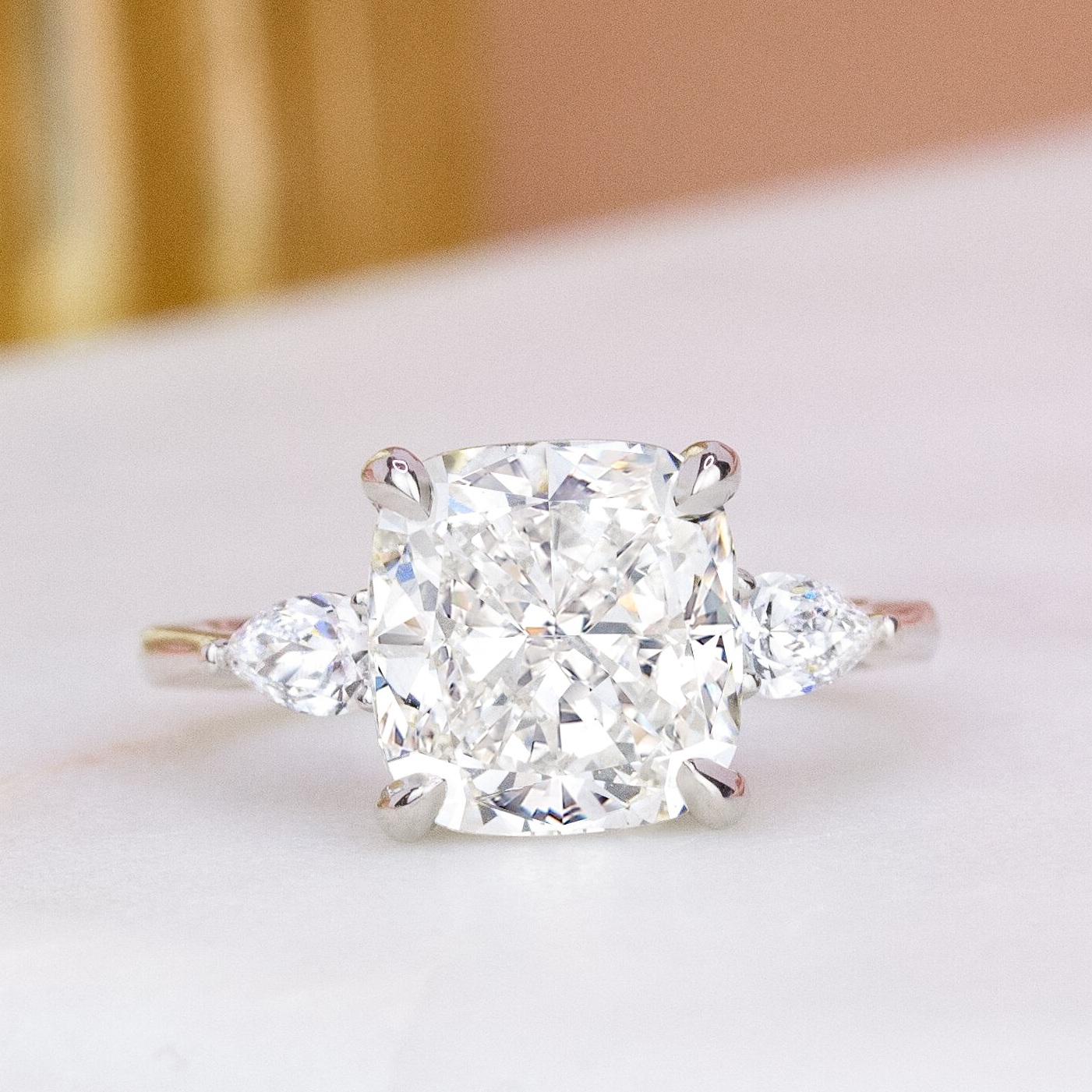 Captivating pear-shaped diamonds brilliantly frame the center gem in this classic three stone ring. The petite band gently tapers and secures the gems in a basket setting.
Luxe Sienna Halo Diamond Ring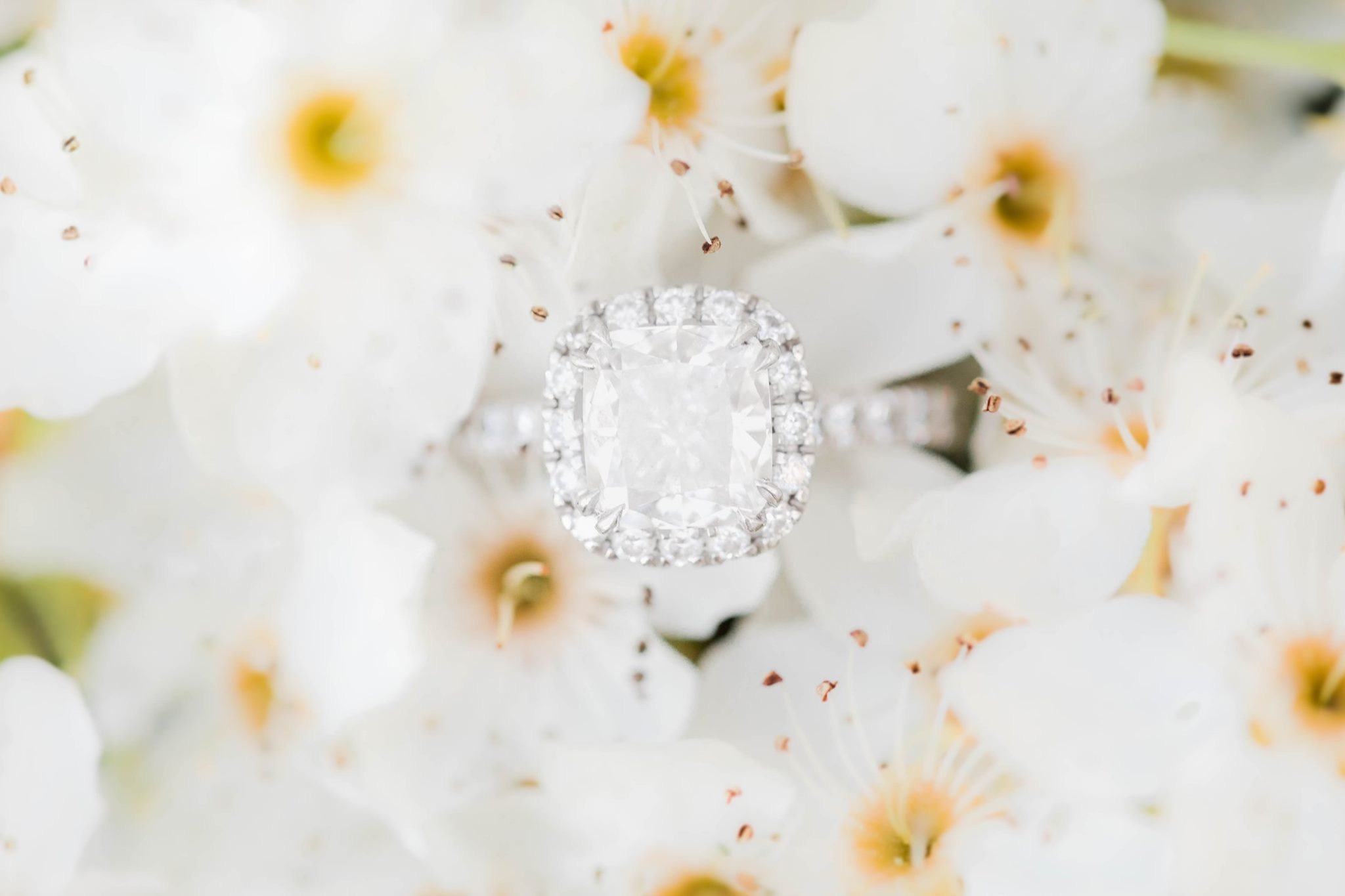 Elegant French pavé-set diamonds form a stunning halo, surrounding the center cushion diamond in a ring of brilliant light. Dazzling diamond accents adorn the band and gallery for a truly glamorous effect.
Final Thoughts
Which of these cushion engagement ring styles is your favorite? Let us know in the comments below or on our Facebook, Twitter, or Instagram!