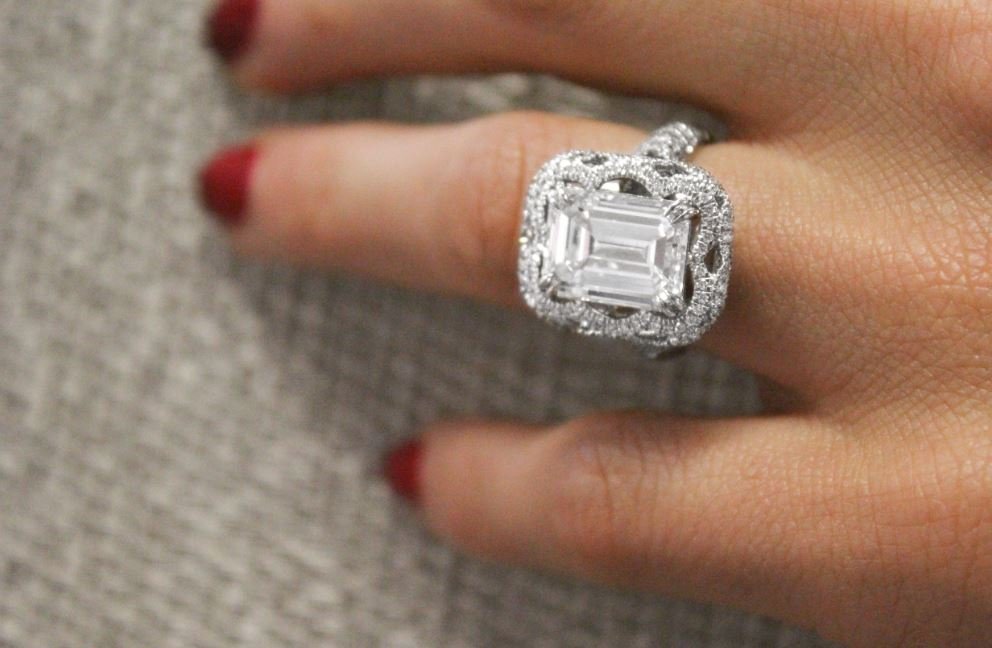 Creativity and artistic inspiration are necessary elements in designing breathtaking pieces of jewelry.
Brilliant Earth's exclusive designs are hand-drawn in our San Francisco studio before being brought to life by our master jewelers, and our vintage collection has been hand-curated for exceptional quality and originality. These works of art reflect the spirit of their eras as well as the vision of the artisans who designed them. The resulting rings are eye-catching masterpieces.
Our Extraordinary Fine Jewelry collection features exclusive designs, as well as expertly curated pieces of vintage jewelry. These 7 one-of-a-kind engagement rings from the collection are true works of art definitely worthy of your once-in-a-lifetime celebration!
Cirrus Aquamarine and Diamond Ring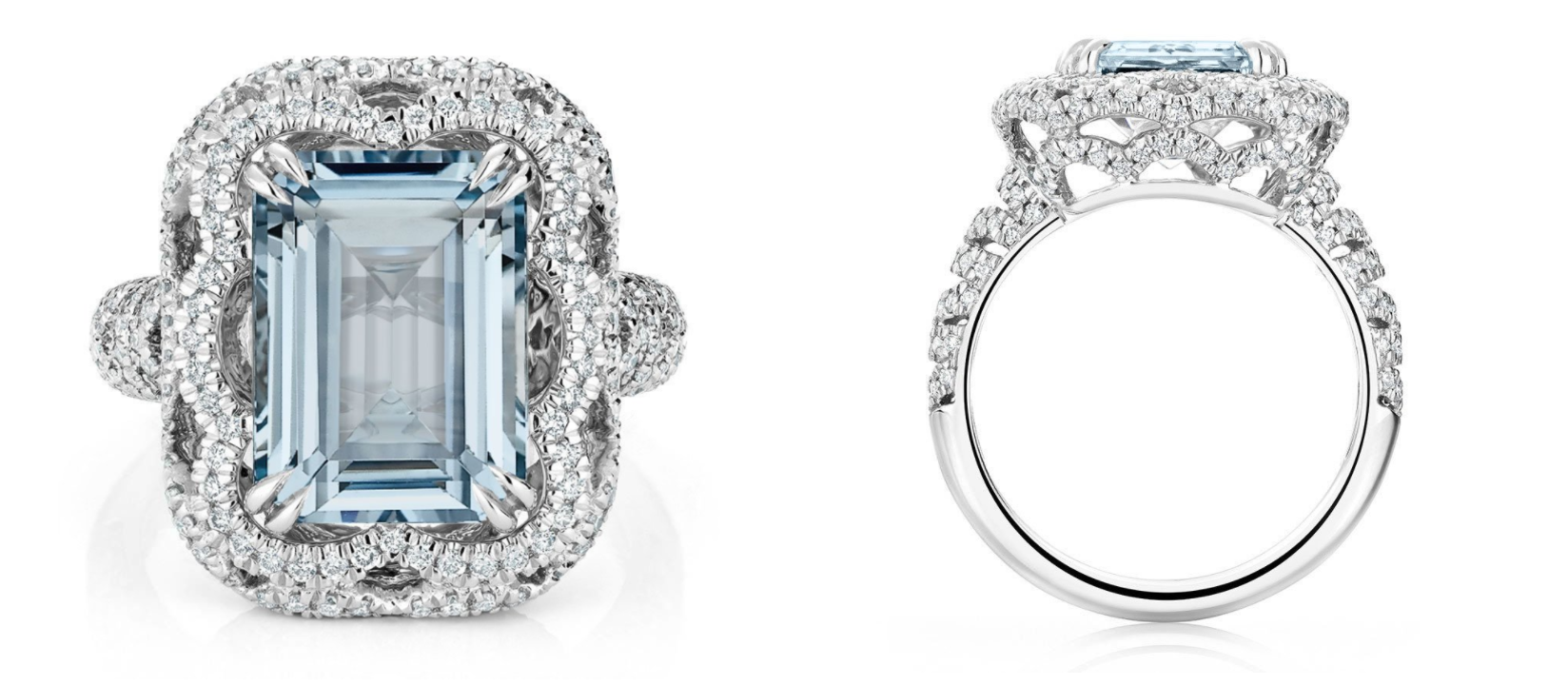 The Brilliant Sky Collection's Cirrus Aquamarine and Diamond Ring features a stunning emerald-cut aquamarine. With hundreds of heart-stirring diamonds floating across its intricately pierced band, this one-of-a-kind ring evokes images of wispy cirrus clouds kissing the heavens.
The Bel Air Ring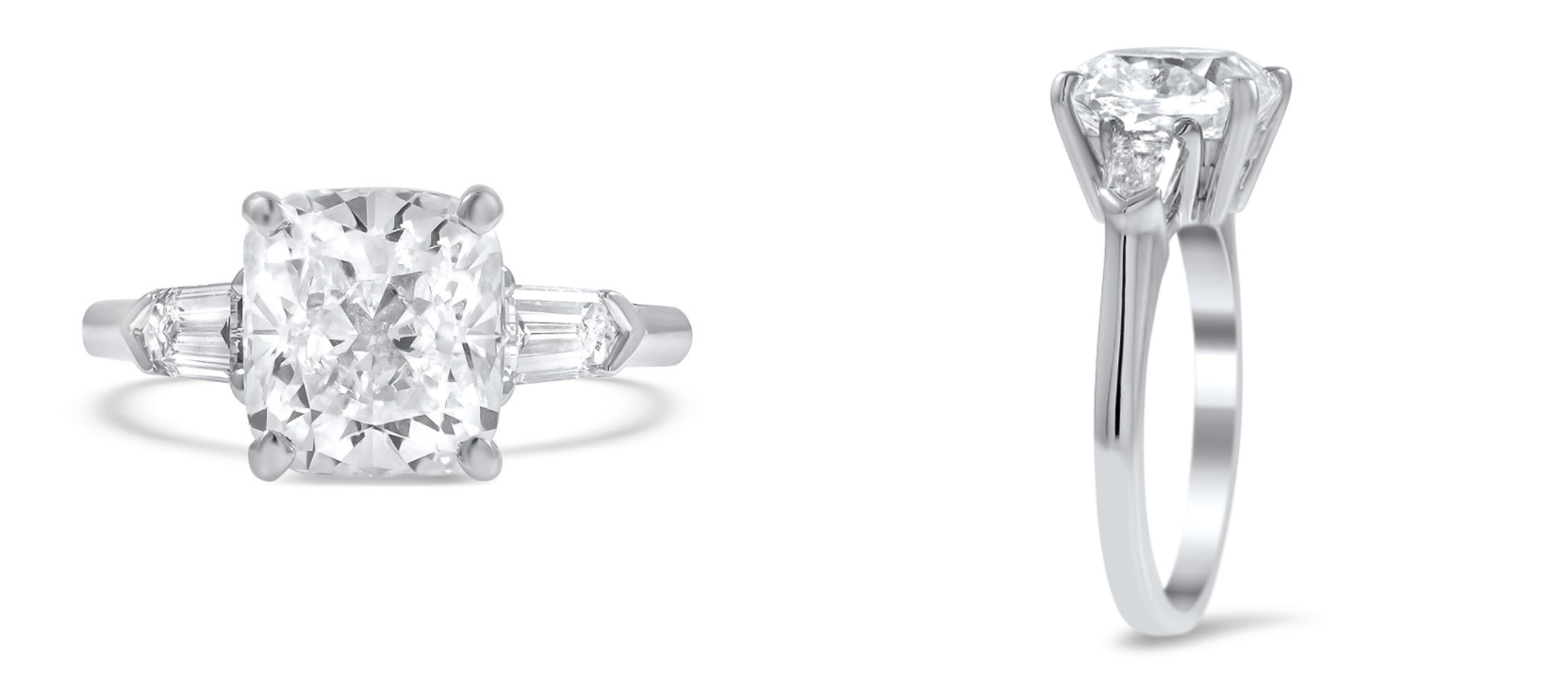 Featuring a dazzling cushion cut center diamond , this three-stone engagement ring is truly one-of-a-kind. With its bullet shaped accents that embellish the shoulders, the Bel Air ring is a luxuriously beautiful work of art.
The Mireille Ring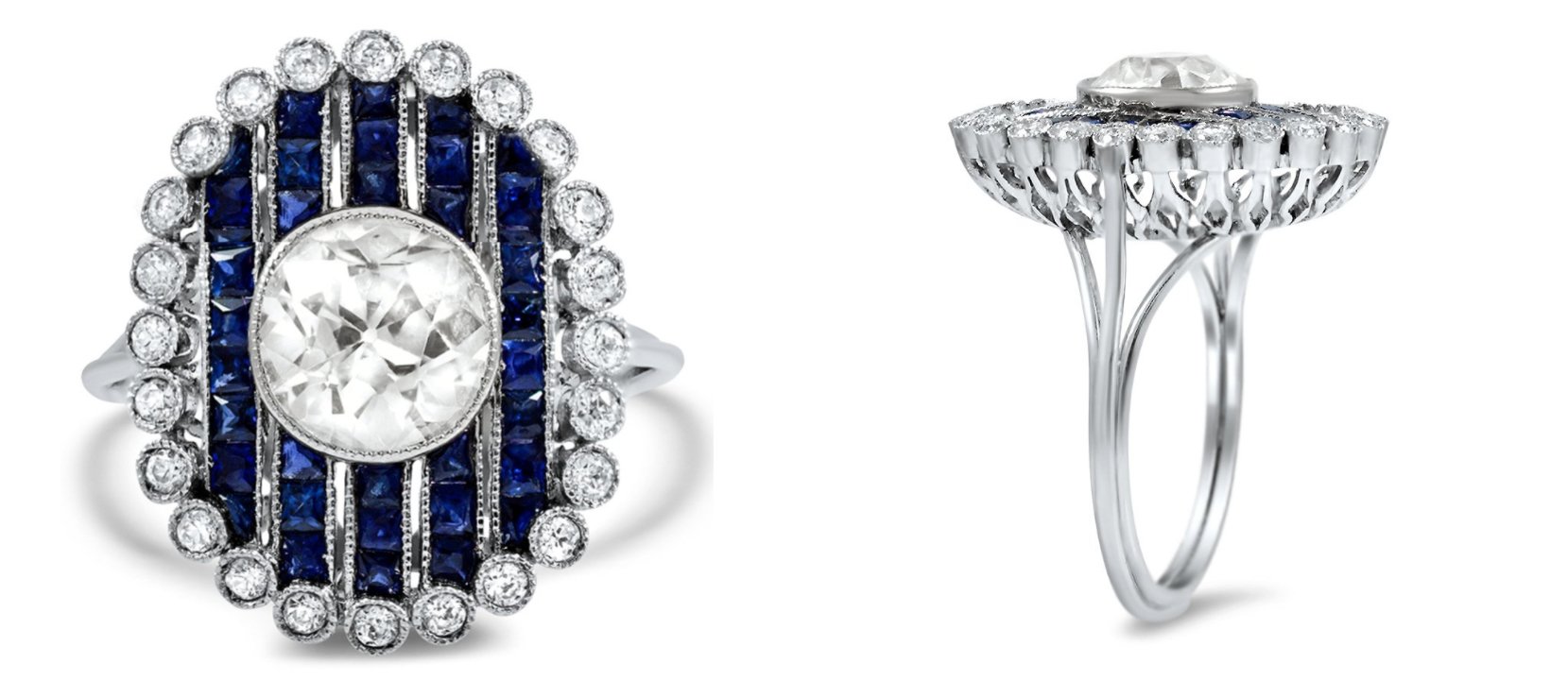 Shimmering with diamond accents and vibrant sapphires, this Art Deco-era ring is not only beautiful, but also fascinating. An old European cut diamond shines at the center surrounded by deep blue sapphires, giving this ring an added element of intricacy. The artistry of this ring's design makes for a truly stunning and one-of-a-kind look.
Comet Diamond Ring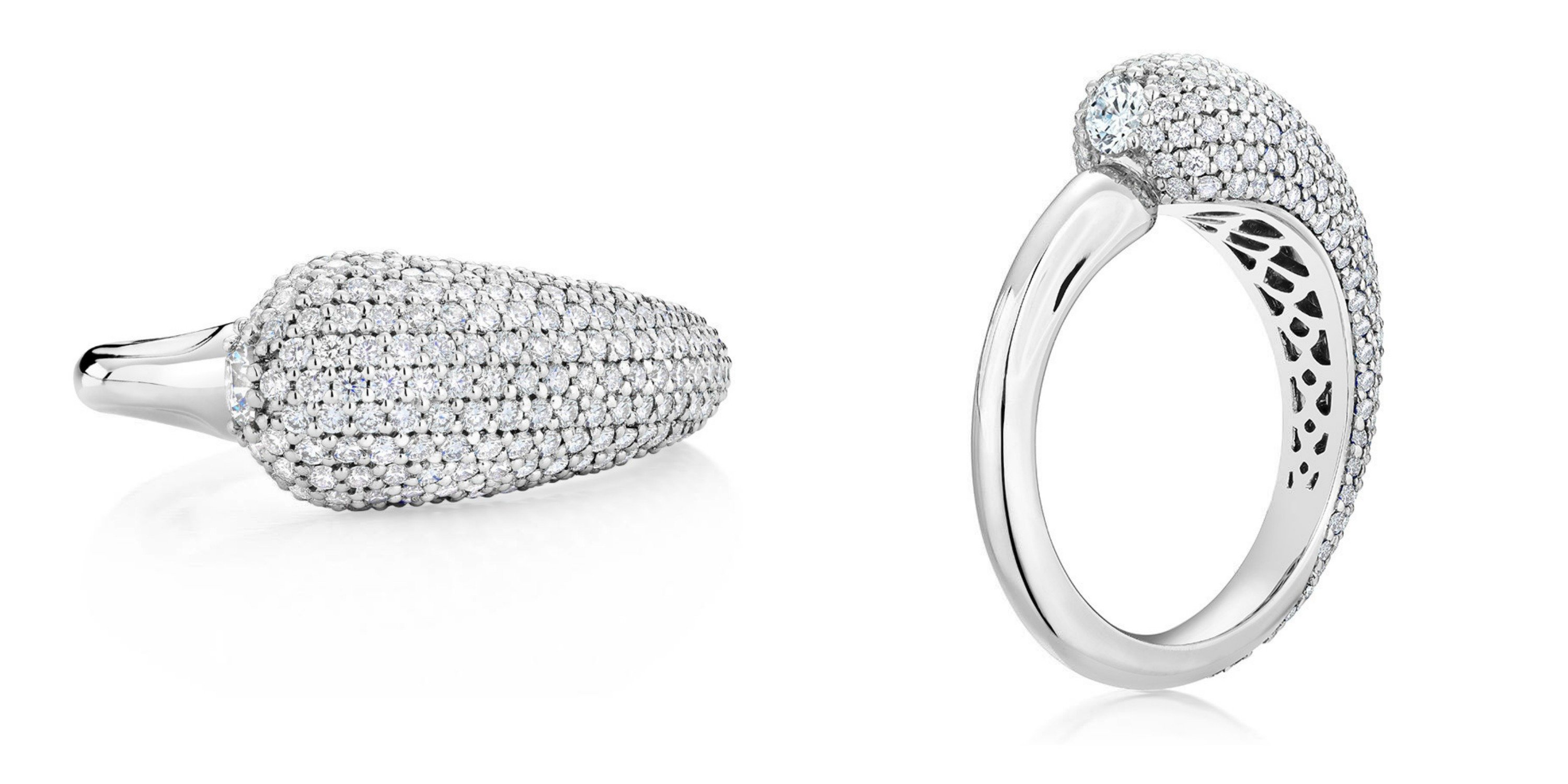 A masterfully sculpted array of diamonds captures the spirit of a comet in a starry galaxy in The Brilliant Sky Collection's Comet Wedding Ring. Wondrous light ripples through each diamond to bring the comet's dazzling journey to life.
Ava Ring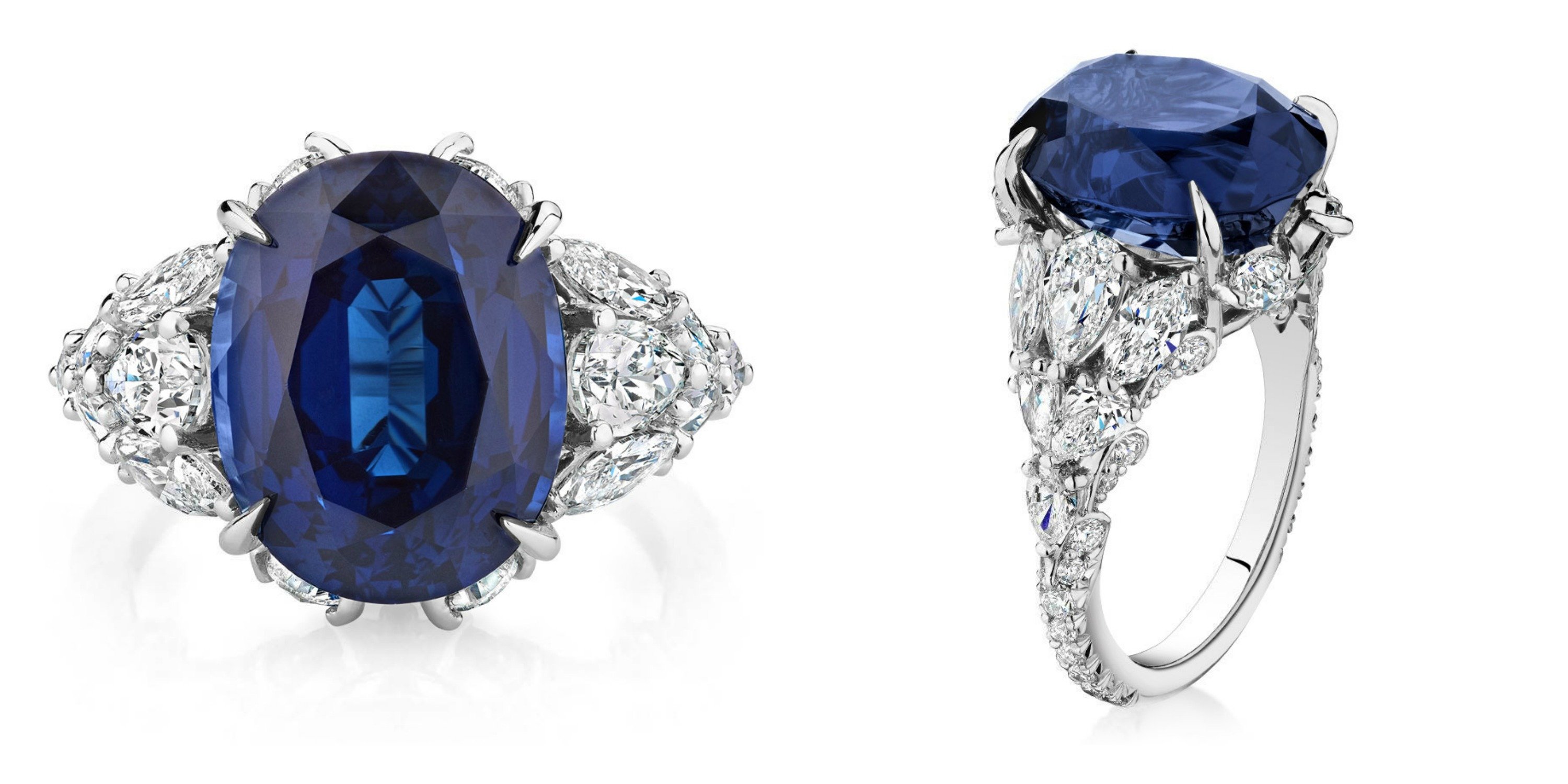 The Ava Engagement Ring from the Brilliant Sky Collection was inspired by the delicate beauty of feathers. Featuring a rare and deep blue 9 carat sapphire at the center of lavishly layered marquise and pear diamonds, this ring is a true masterpiece.
The Villareal Ring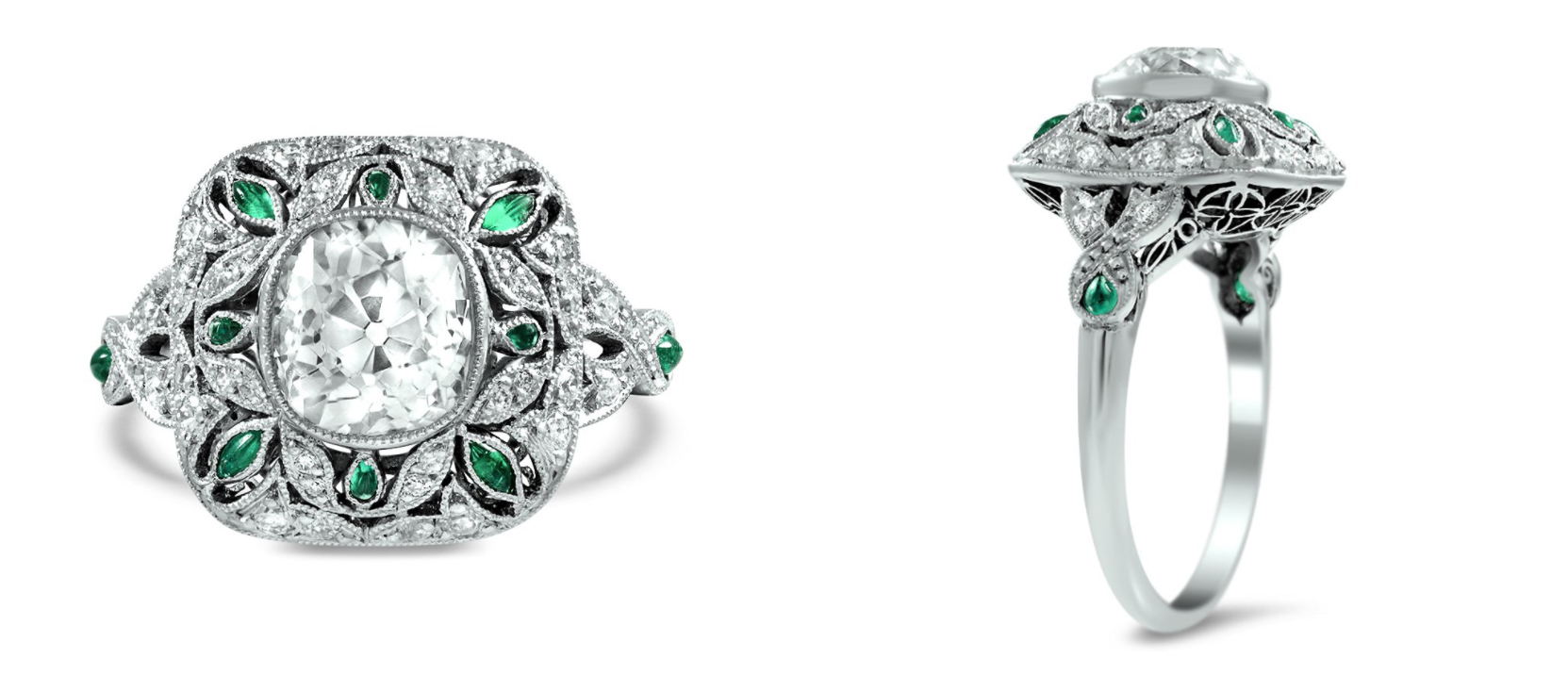 Featuring a cushion shaped old mine cut diamond in the center, this platinum Edwardian reproduction is a true masterpiece. Accentuated by emerald accents and milgrain detailing, this one-of-a-kind ring dazzles with eye-catching vintage beauty.
The Polina Ring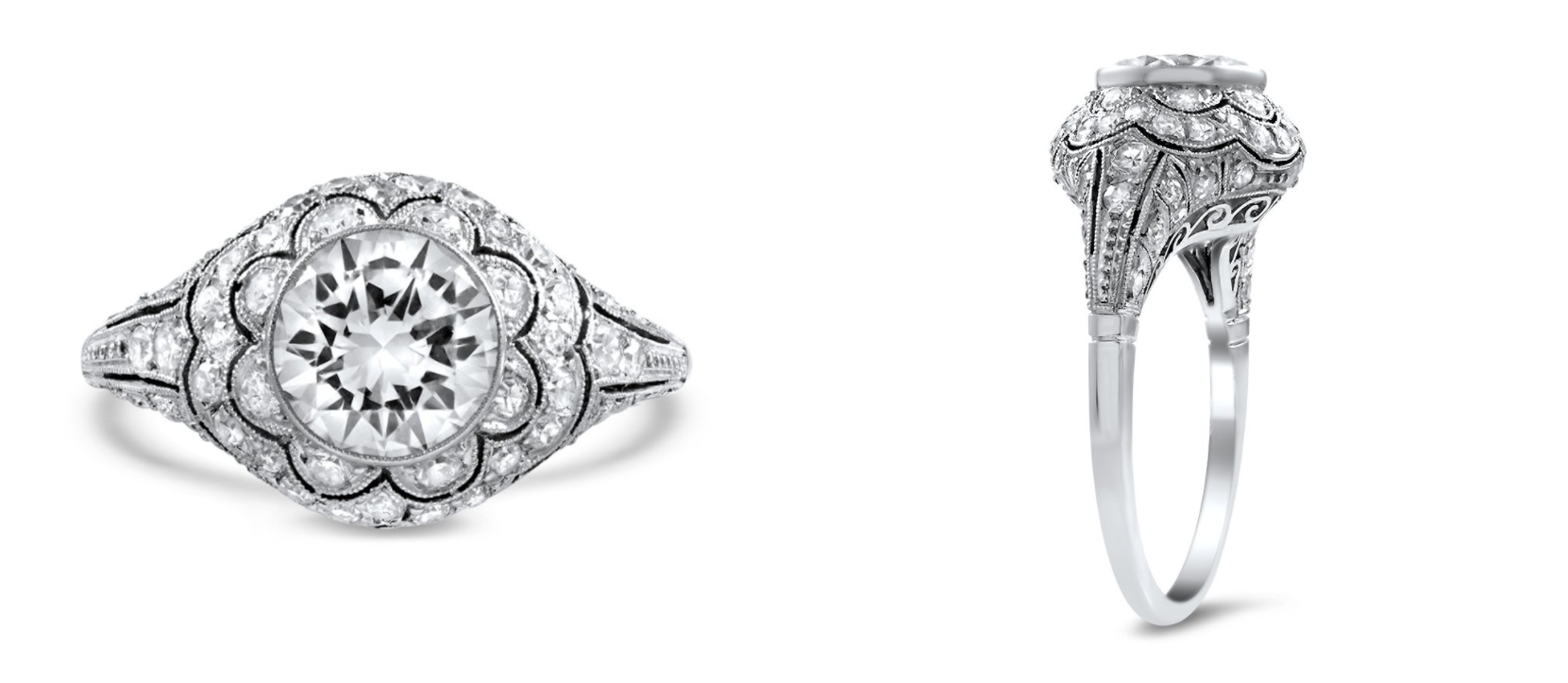 A dazzling round diamond rests at the center of this intricately crafted Edwardian reproduction piece. Studded with sixty-two diamond accents, this ring is the epitome of glamour and elegance.
Final Thoughts
Which one-of-a-kind engagement ring is your favorite? Do you think these rings are works of art? Let us know in the comments below, or on our Facebook, Instagram, or Twitter!