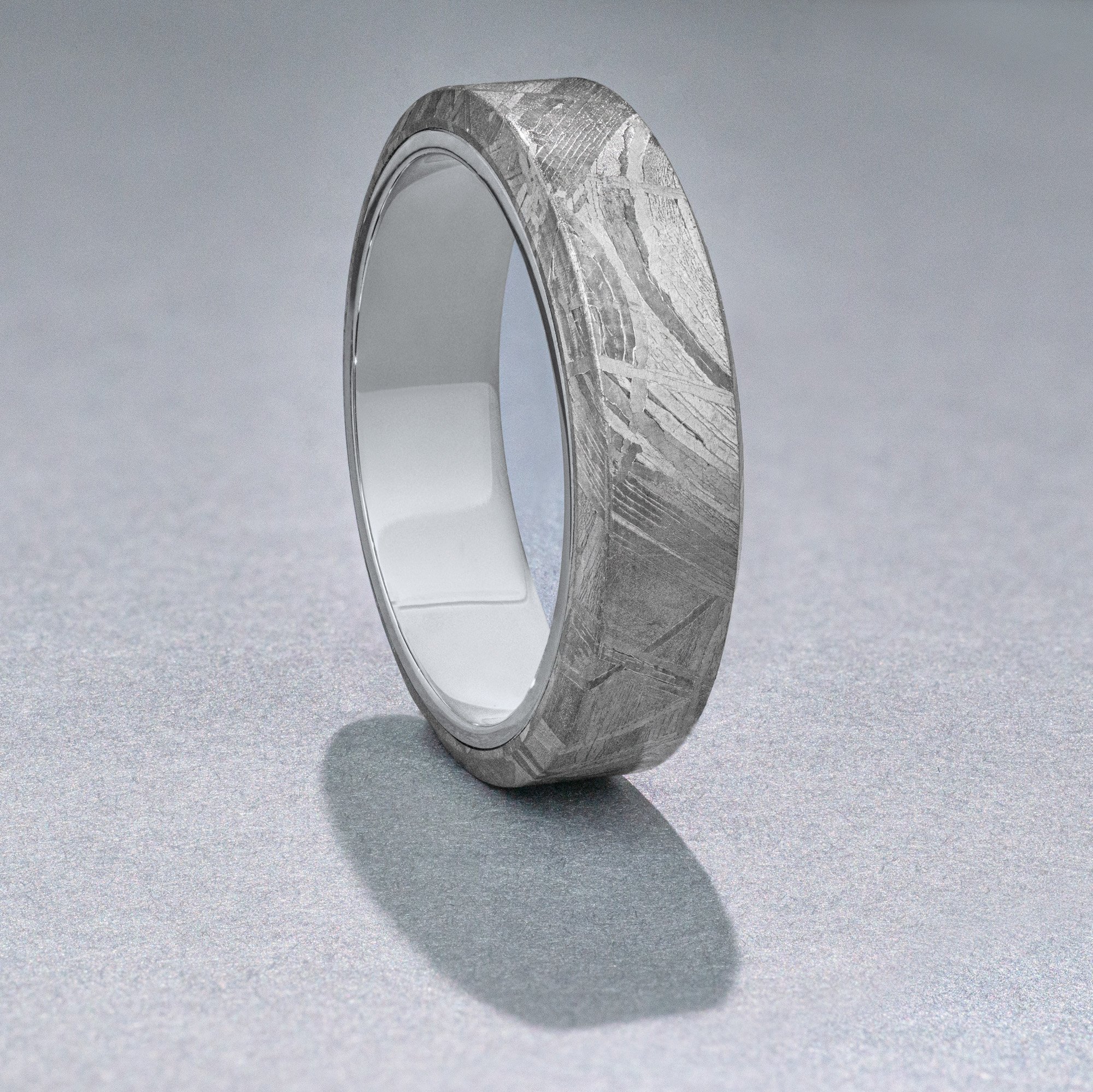 Alternative metals, such as meteorite, tungsten, and tantalum are becoming increasingly popular choices for men's wedding bands. These materials offer a modern and elevated appearance and create a bold and unique look.
Meteorite is the term given to a piece of a comet, asteroid or meteoroid that survives the passage through the atmosphere and reaches the surface of a planet or moon. The striated design in meteorite is known as a Widmanstätten pattern, formed by bands of alloys called kamacite and taenite. No two meteorite rings will be the same, making this a distinctive choice for a wedding band.
Tungsten is a rare metal found naturally on Earth. It has the highest melting point of all metals, making it incredibly strong and durable. Tungsten is scratch-resistant and will not easily lose its luster. This metal is also hypoallergenic, making it a good option for those sensitive to other metals.
Tantalum is perhaps the most durable of all men's wedding band materials. It will never tarnish or corrode, making it ideal for those that work with harsh chemicals. It is also highly resistant to surface scratching and shatterproof. Beyond its durability, tantalum is sought after for its unique blue-gray luster.
Whether you prefer metal from the stars or one of the strongest natural element on Earth, discover our new men's wedding bands featuring these alternative metals below!
Endeavor Wedding Ring
Maddox Ring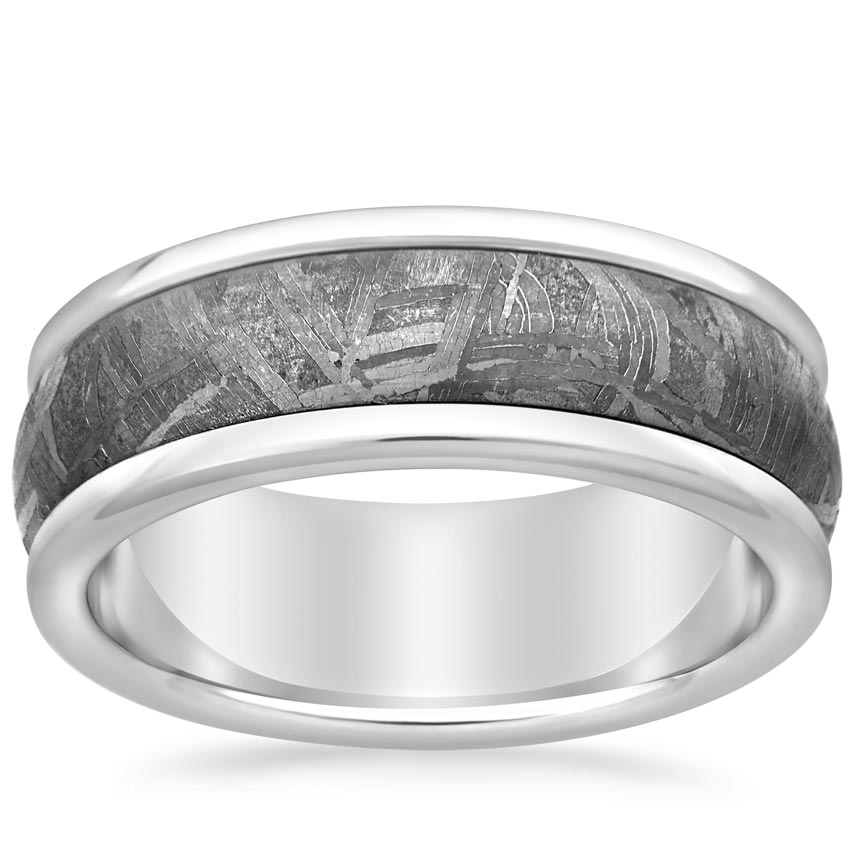 A unique band with a contemporary look, this mixed metal ring features a meteorite center balanced with polished tungsten edges.
Malcolm Wedding Ring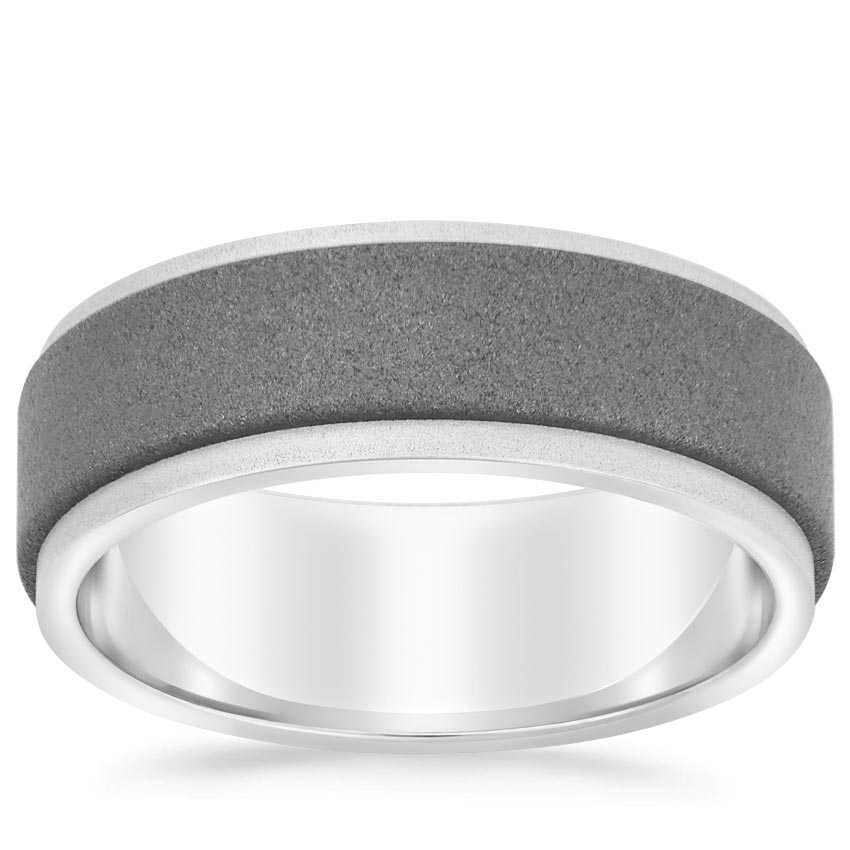 This streamlined wedding band features a sand blasted raw tungsten finish paired with your choice of white, yellow, or rose gold for a unique and modern look.Top of Form
Bennett Wedding Ring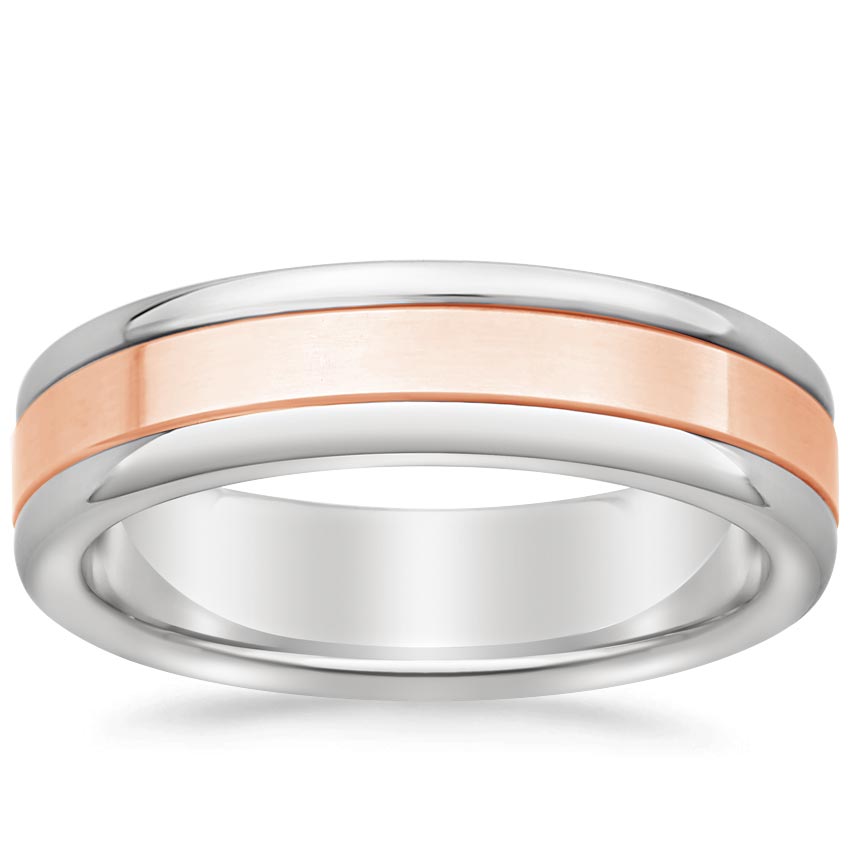 A distinguished band with a clean and contemporary appeal, this mixed metal ring features a high polish tungsten finish balanced with two round edges in your choice of gold to complete this elevated style.
Tundra Wedding Ring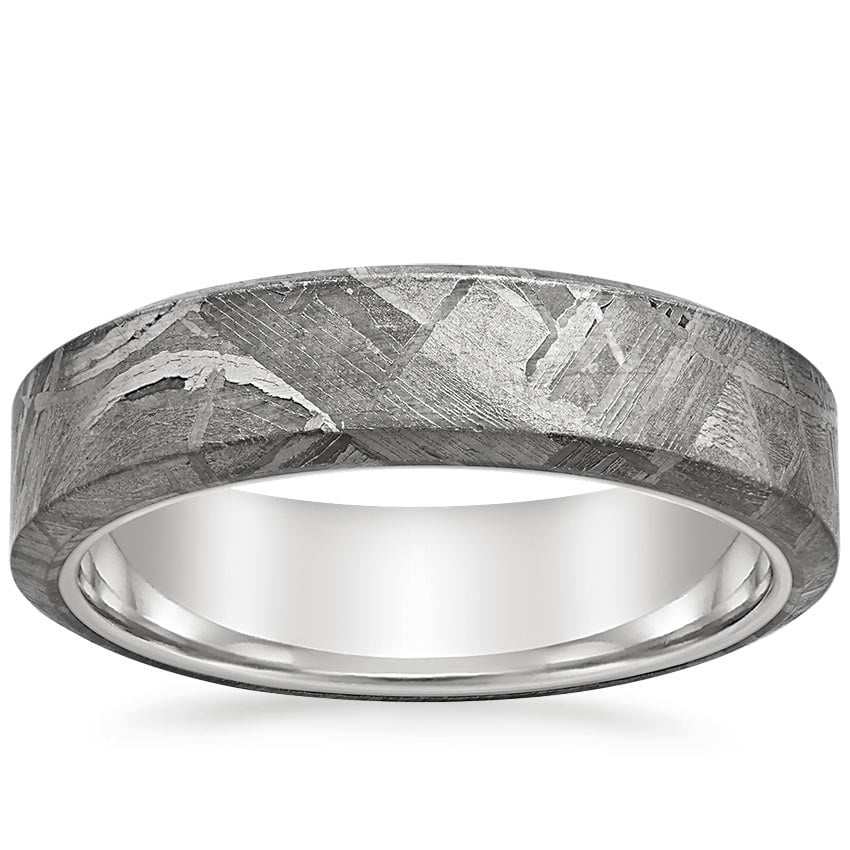 Masculine and modern, this men's wedding ring features a meteorite exterior balanced with beveled edges and a polished tungsten interior.
Jett Wedding Ring
This modern wedding band features a raw tungsten exterior stylishly complemented with your choice of gold on the interior.
Cuzco Wedding Ring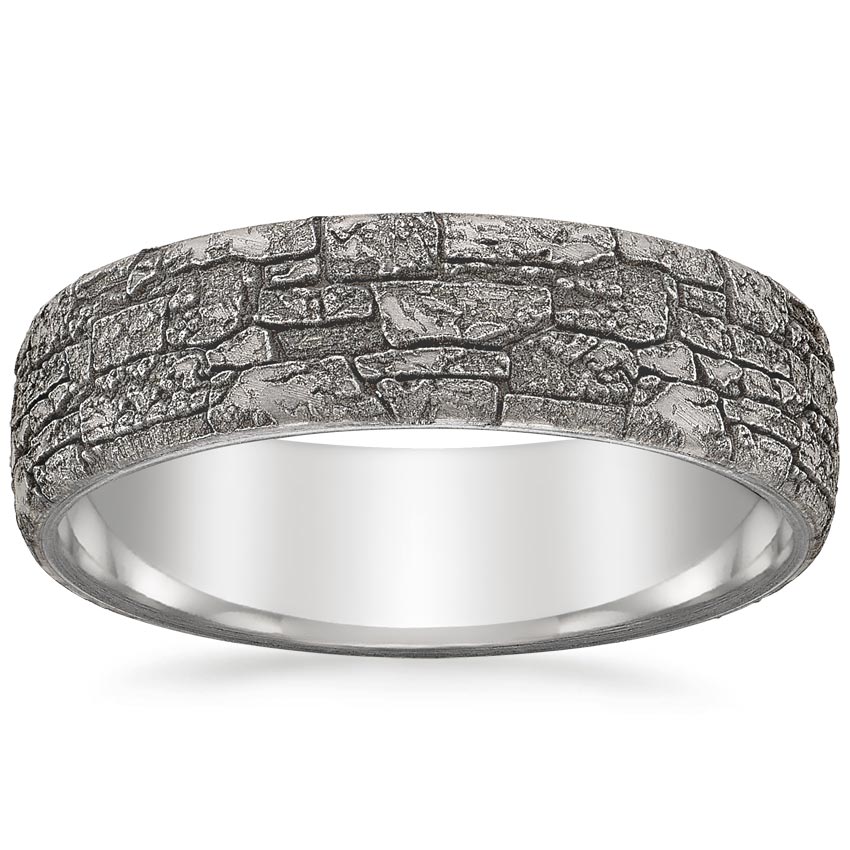 This unique and creative design features a stone wall-like exterior texture in Tantalum for an eye-catching, trendy design. A high-polished gold inner band provides sleek comfort to this mixed metal ring.
Final Thoughts
Which of these alternative metal rings is your favorite? Tell us in the comments below, or on our Instagram, Facebook, Twitter!