Congrats to Bethenny Frankel on her stunning engagement!
The Real Housewives alum gave us a glimpse of her massive emerald sparkler last week while vacation in Florida with fiancé Paul Bernon. Her stunning three stone engagement ring setting features a large (approximately 8 carats!) emerald cut center diamond flanked by two trapezoid side stones and set on a delicate white gold or platinum band. Three stone engagement rings are a classic choice that have been beloved by celebrities for decades. Like this RHONY star, Meghan Markle, Paris Hilton, Demi Lovato, and Vanessa Grimaldi received some of the more noteworthy three stone rings in the last few years. Like the three stone setting, emerald cut diamonds are also among the biggest celebrity engagement ring trends this year.
If you love the look of her million-dollar sparkler as much as we do, read on to discover some of our favorite three stone rings inspired by Bethenny's engagement ring.
Embrace Diamond Engagement Ring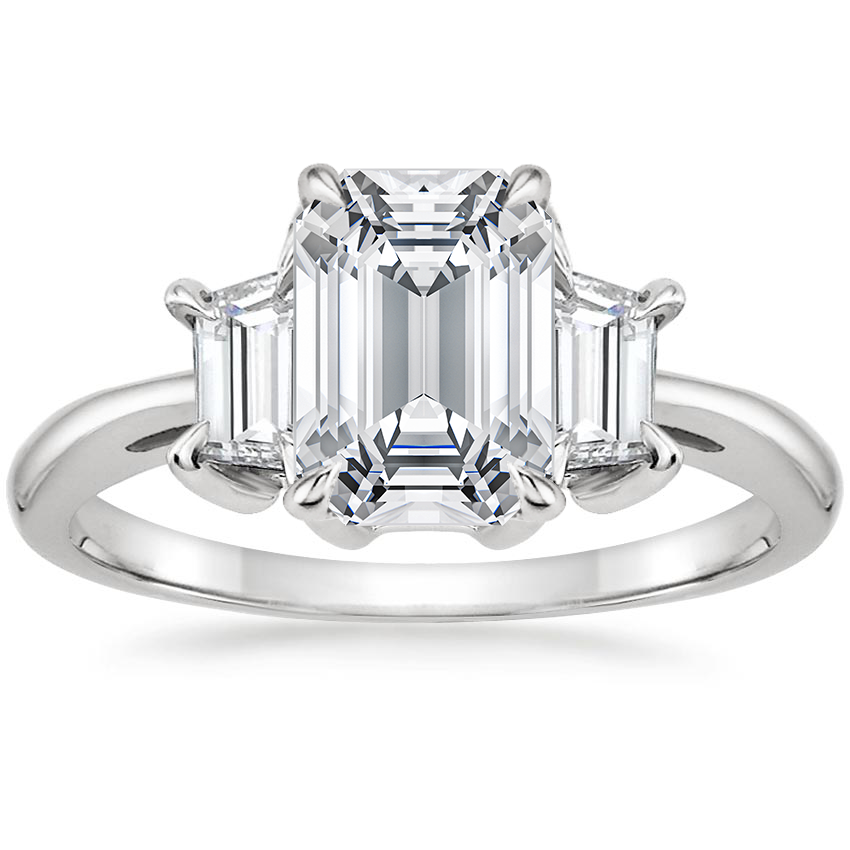 Like Bethenny's glamorous ring, a distinctive trapezoid-shaped diamond sits on each side of the center gemstone in this captivating and contemporary three stone ring.
Piper Diamond Engagement Ring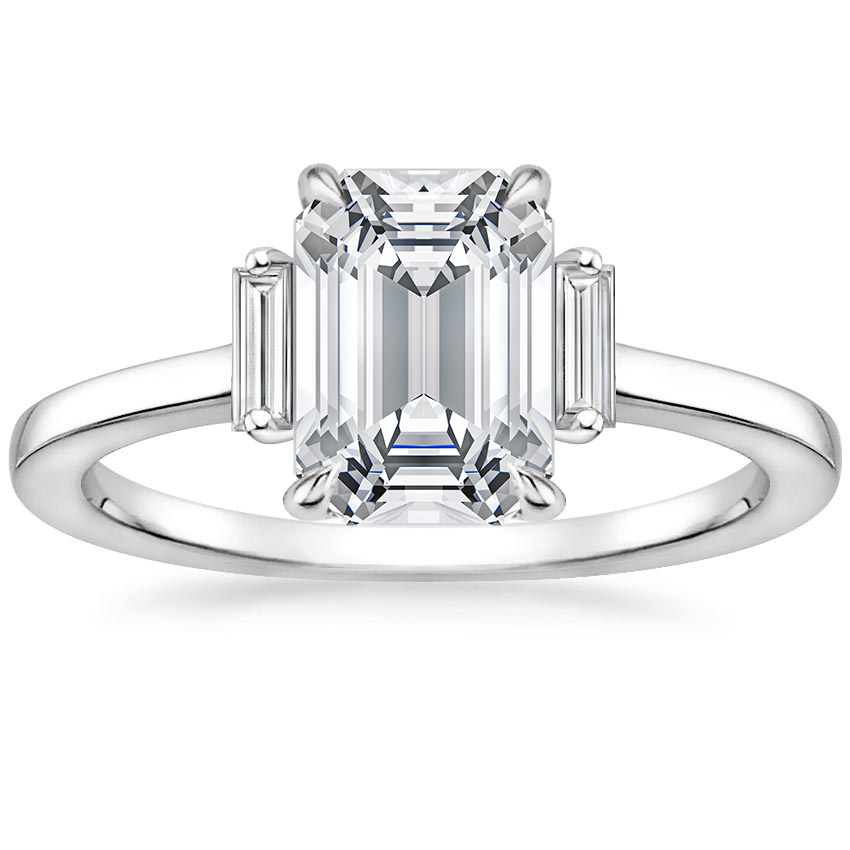 In this sleek and modern three stone setting, baguette diamonds are prong-set and vertically aligned in this elegant ring, brilliantly framing the center gem.
Tapered Baguette Diamond Engagement Ring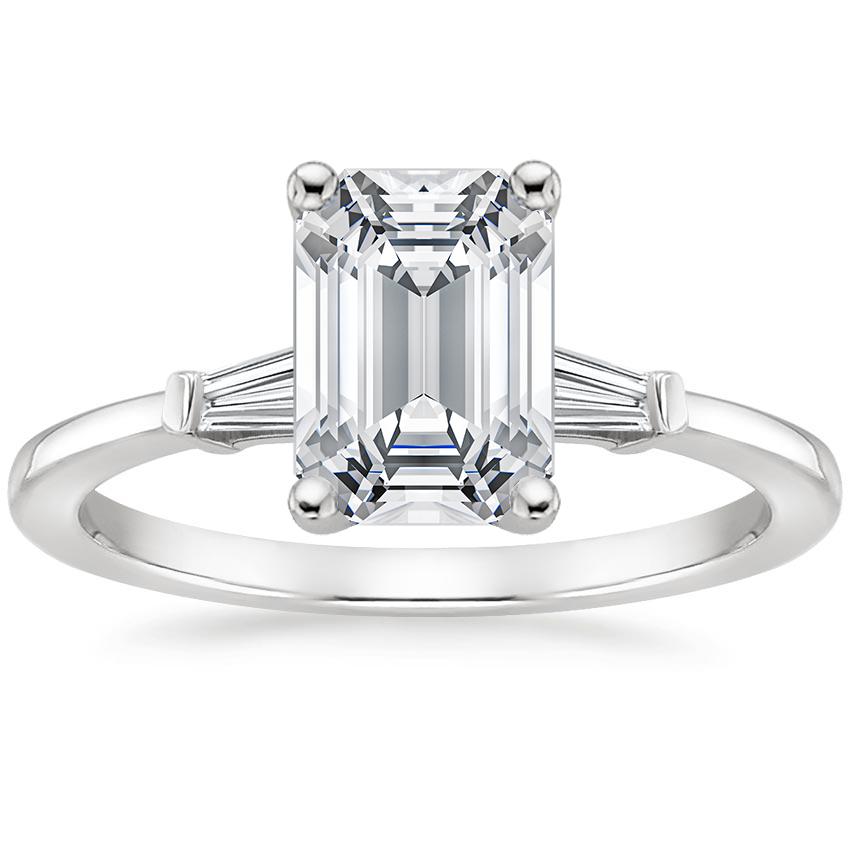 Captivating tapered baguette diamonds are bar-set in this elegant ring, brilliantly framing the center gem.
Esprit Diamond Engagement Ring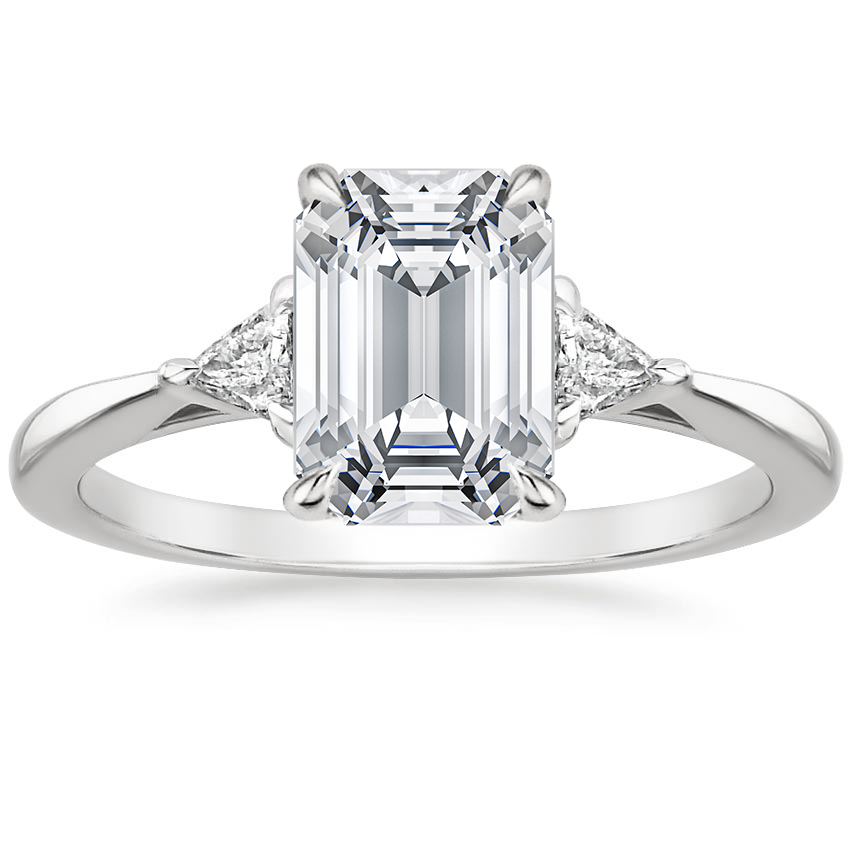 Taking a twist on Bethenny's ring, captivating trillion shaped diamonds brilliantly frame the center gem in this classic setting. The petite band gently tapers and secures the gems within elegant claw prongs.
Quinn Diamond Engagement Ring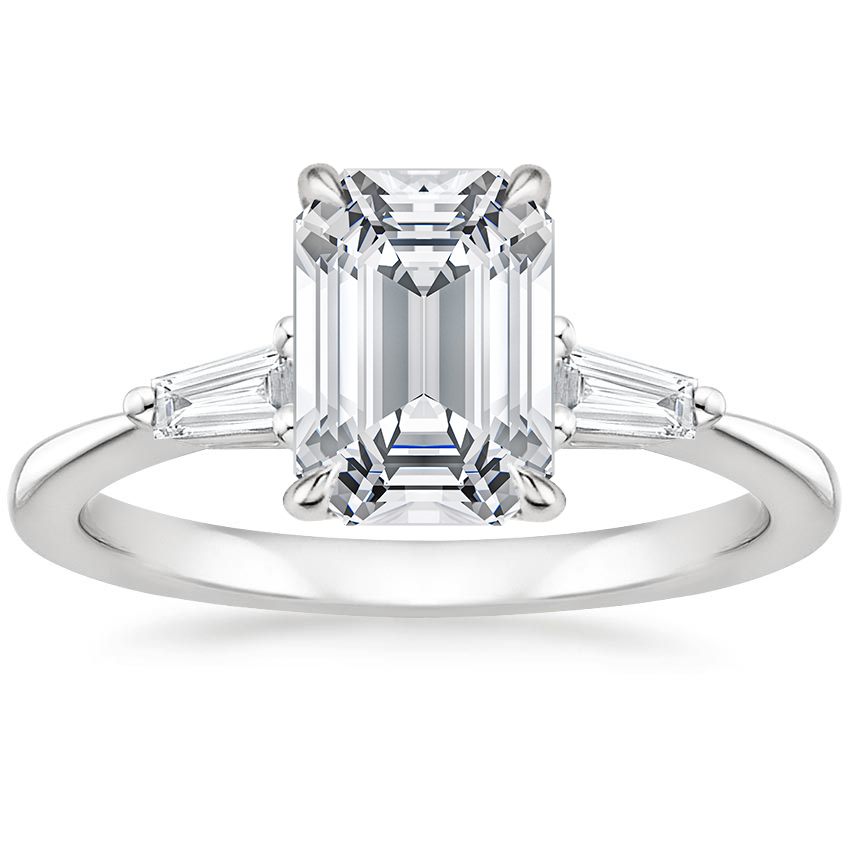 Tapered baguette diamonds are prong set in this elegant ring, brilliantly framing the center gem. With a delicate band, this ring evokes classic beauty.
Selene Diamond Engagement Ring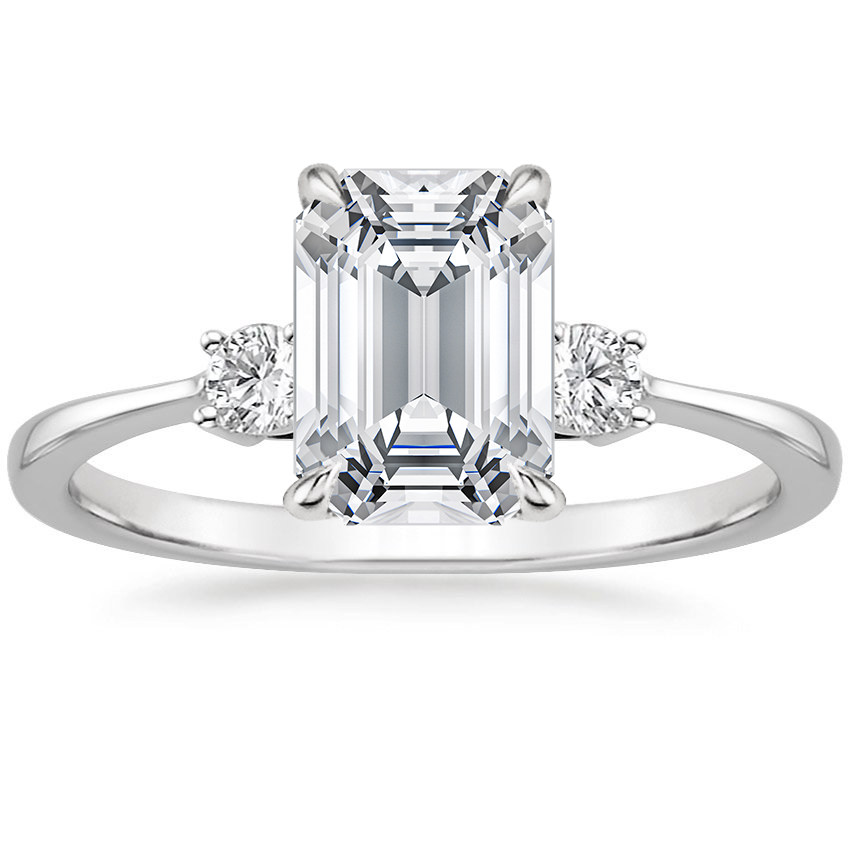 Classic simplicity defines this delicate setting, which features a thin precious metal band that gently tapers towards a diamond accent on each side of the center gem.
Final Thoughts
Which three stone lookalike engagement ring style is your favorite? Let us know in the comments below, or on our Instagram, Facebook, or Twitter!