Cushion cut diamonds seem to be an increasingly sought after choice for engagement rings, perhaps because this shape combines enchanting shimmer with a distinctive look and a romantic, subtly vintage allure. Cushion cut engagement rings have graced the hands of many recent A-list brides, including Kelly Rowland, Kaley Cuoco, and Ashley Tisdale.
All About Cushion Cut Diamonds 
The cushion cut originated from an antique cut that was at times called a "candlelight diamond," because it featured large facets that were designed to sparkle in candlelight in the days before electricity. The cushion cut is a square shape with softly rounded corners that make it subtly resemble a pillow (hence the name). The proportions of a cushion cut vary with the individual diamond, with some appearing more long and narrow, others closer to square.
6 Gorgeous Cushion Cut Engagement Ring Styles
Cushion cut diamonds look stunning in many engagement ring designs. Here are a few of the gorgeous cushion cut engagement ring options.
Solitaire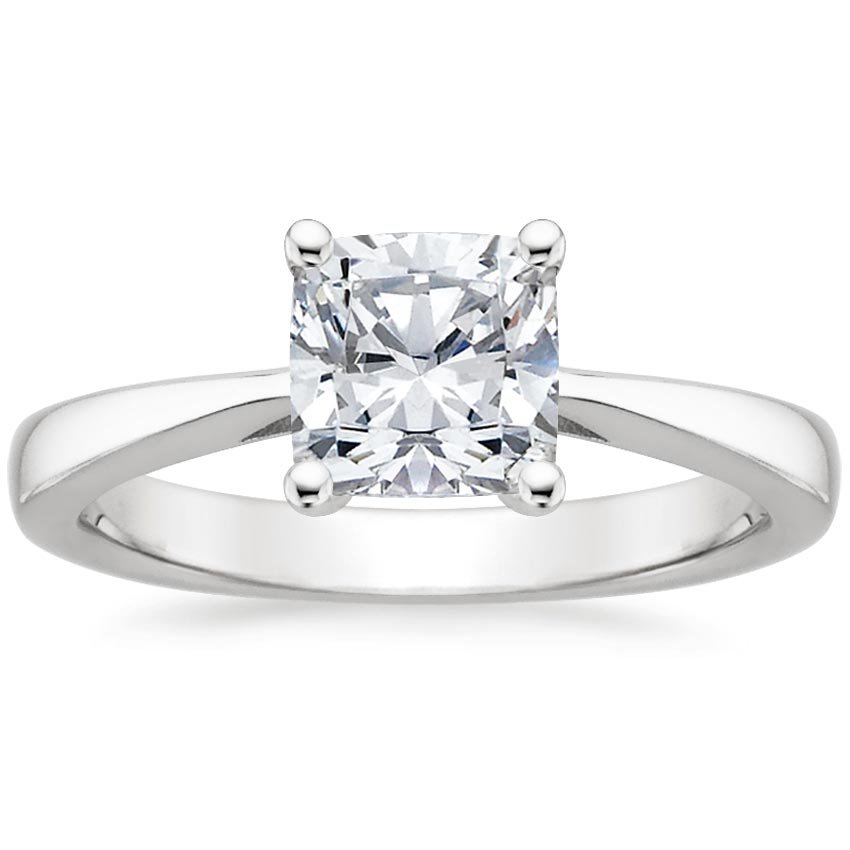 The feminine and distinctive shape of a cushion cut diamond doesn't require any embellishment. Those seeking a simple, classic design will love the look of a cushion cut diamond in a solitaire setting like the Petite Tapered Trellis Ring.
Halo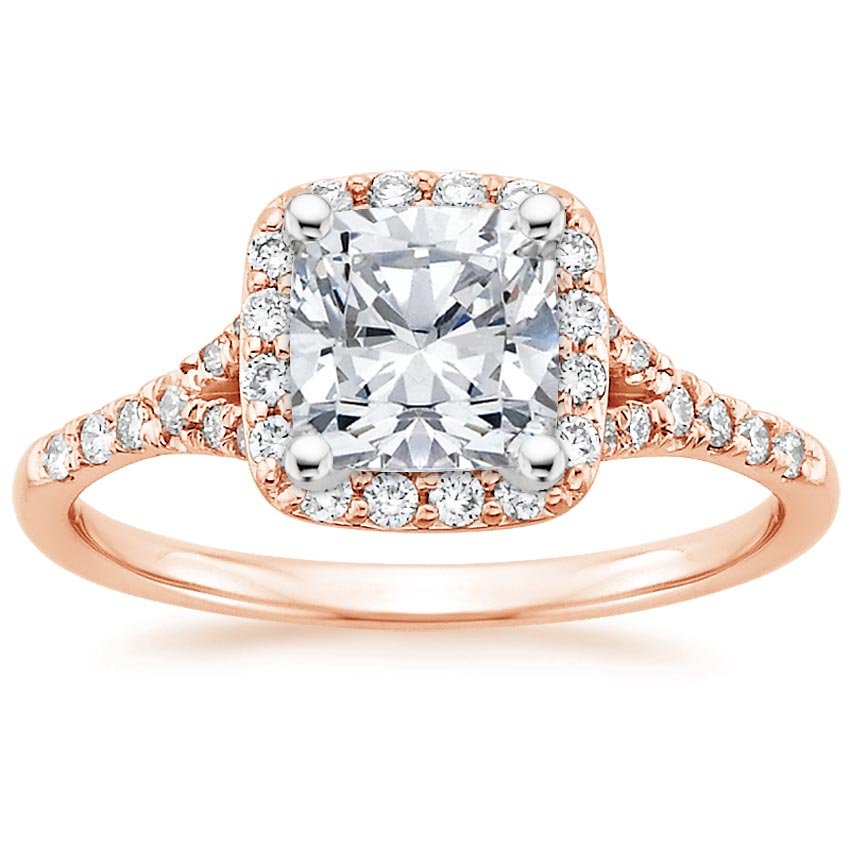 The combination of a cushion cut diamond and a halo setting is an especially sought after engagement ring style, perhaps because both the cushion shape and the halo design have a vintage-inspired look. These rings, such as the split-shank halo Harmony Ring, look especially romantic in rose gold. Explore recently purchased cushion cut halo engagement rings for more inspiration.
Antique-Inspired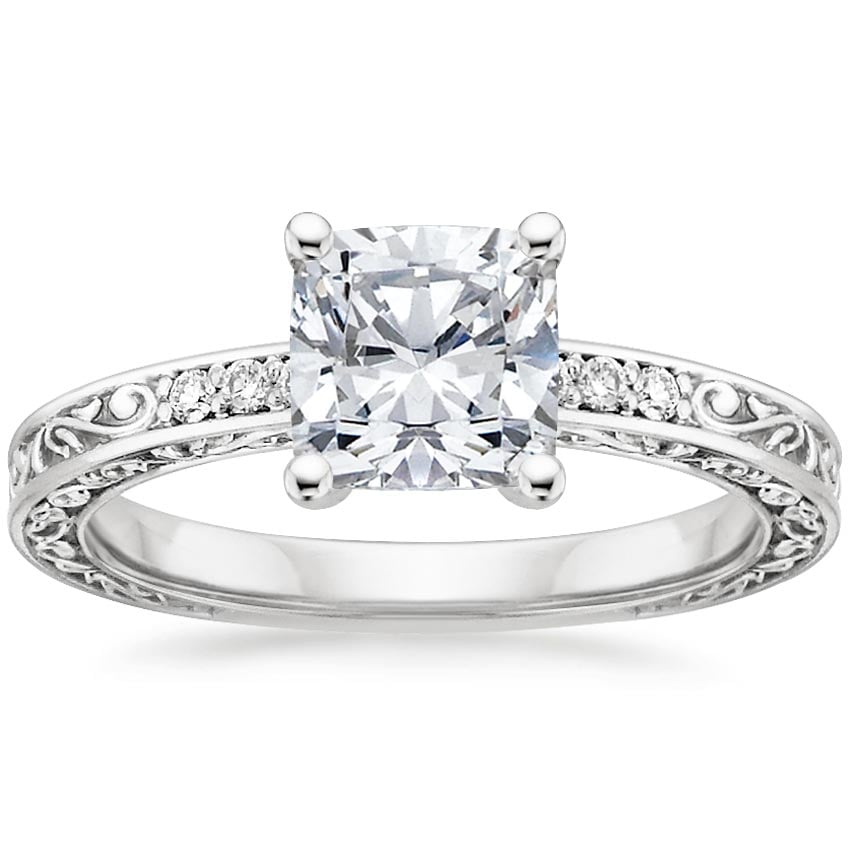 The engraved scrollwork design on the Delicate Antique Scroll Ring makes a perfect accent to the timeless elegance of a cushion cut diamond.
Contemporary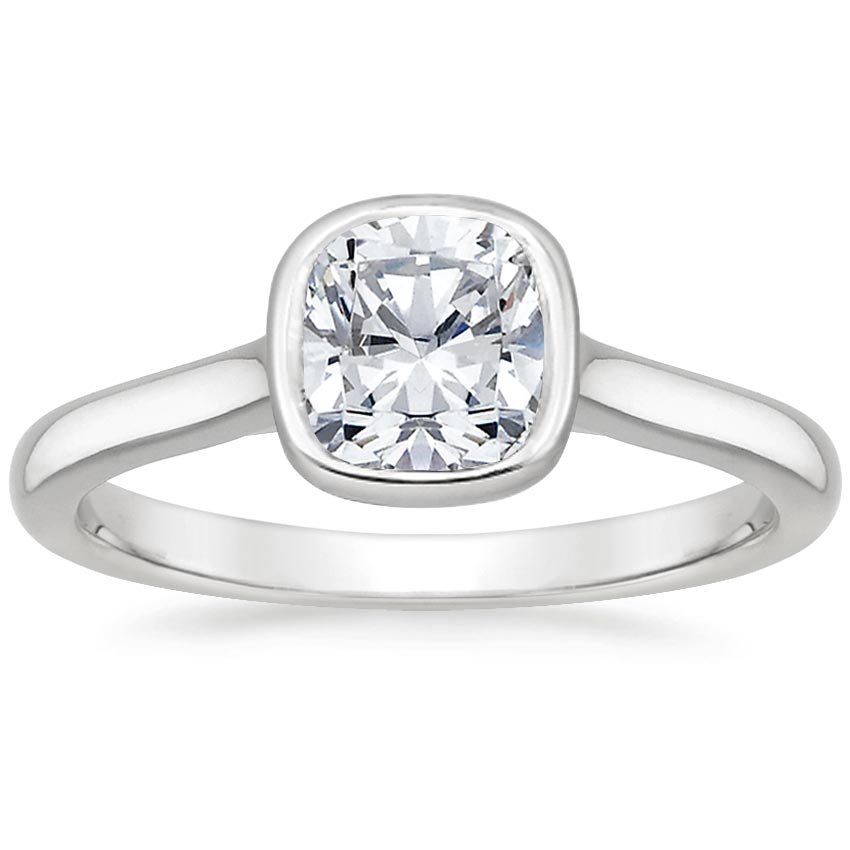 Although the cushion cut has its roots in centuries past, it looks beautifully at home in contemporary settings, like the bezel setting and sleek simplicity of the Luna Ring.
Sapphire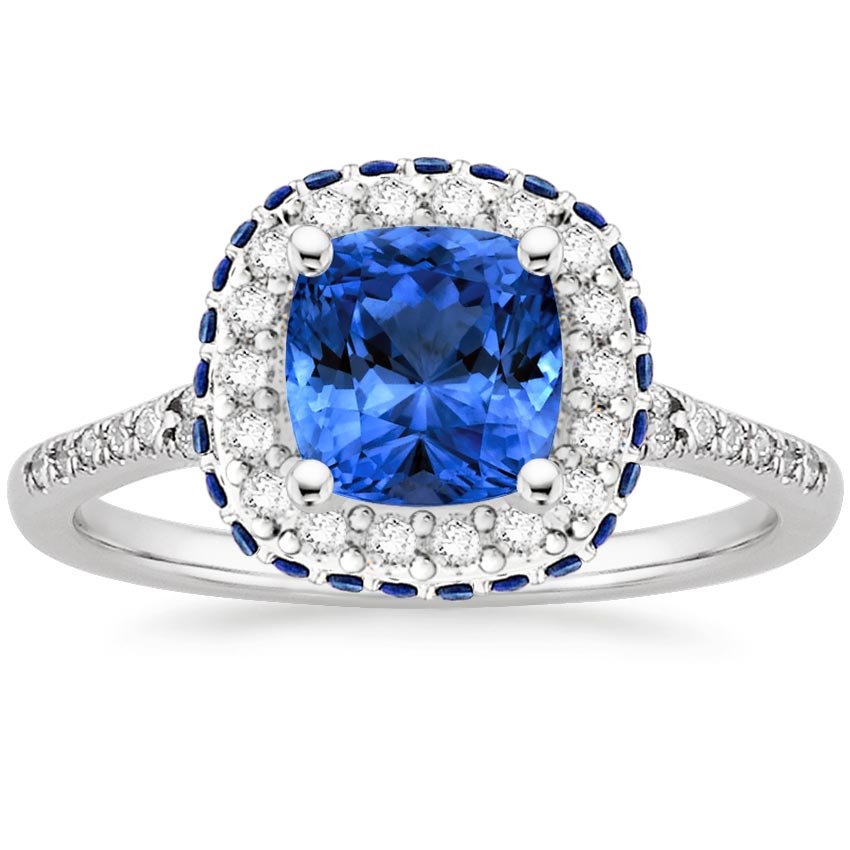 Diamonds aren't the only gemstones that look breathtaking in a cushion cut—the vibrant hue of sapphires is beautifully highlighted by a cushion shape. One beloved design for cushion cut sapphires is the Circa Ring, which features a diamond halo encircled by sapphire accents on the side.
Vintage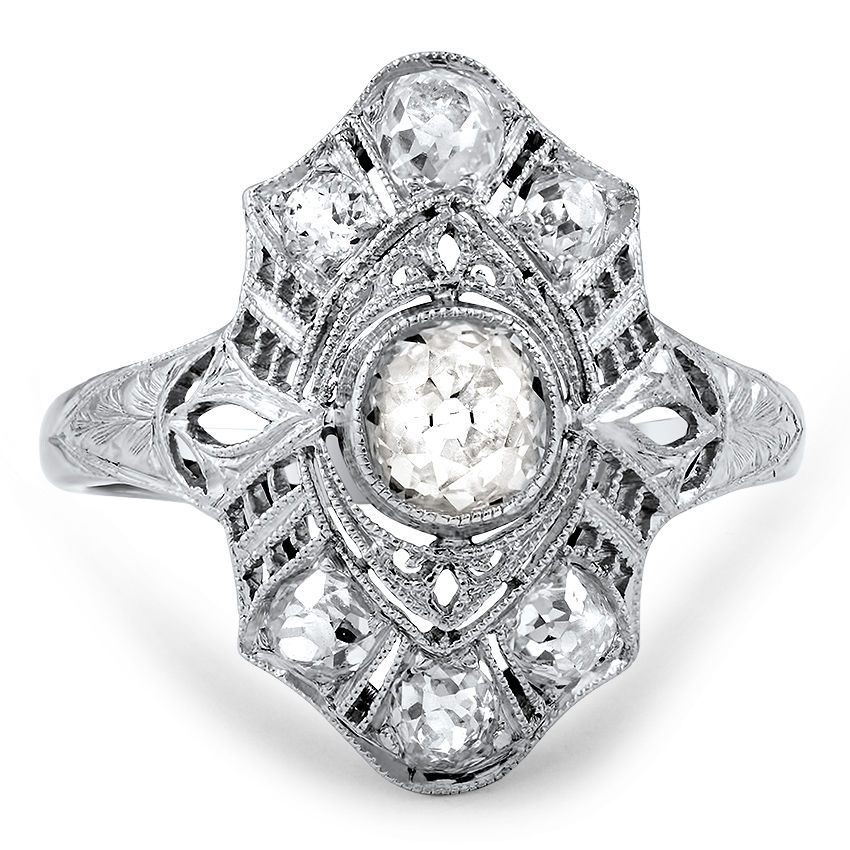 The cushion shaped diamonds you'll find in vintage rings are often less brilliant than modern cushion cuts, but these gemstones exhibit a shimmering beauty that is no less alluring. One example is the Edwardian-era Elnora Ring, featuring an old mine cut diamond.
Final Thoughts
Which of these cushion cut engagement ring styles is your favorite? Let us know Facebook or Twitter, or in the comments section!