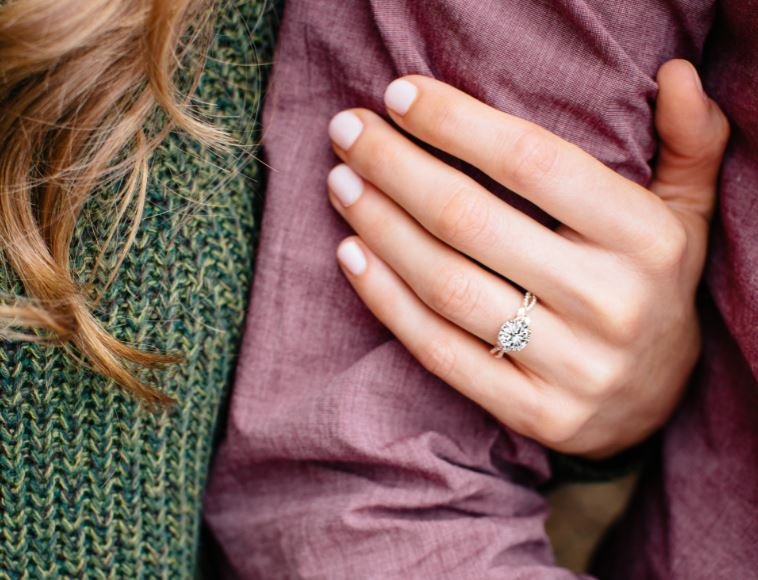 Cheerful spirits, reunions with family and friends, and the general excitement of the season can make the weeks around the holidays the perfect time to propose.
If you and your significant other have discussed an engagement, or you have been eagerly waiting for it to come, the thought of a holiday engagement might elicit some high anticipation. Luckily, there are a few tell-tale signs to watch for to help keep you from playing the guessing game.
Avoiding the Conversation
When you bring up marriage, an engagement, or anything around the matter does your partner change the subject? If it's out of the ordinary for them to avoid these topics, they might be trying to keep it out of discussion to prevent giving anything away. This can be a great method of detection, especially if they become nervous when the topic is brought up. On the other hand, if you've never discussed this topic before, avoidance or nervousness may indicate that this holiday season might not be the right timing.
Making Plans
Is there an upcoming event that your significant other seems highly interested in or is taking charge on? Are they sweating all of the details? This could be a major clue that a proposal is in the works. On the chance that you are planning to take a ring selfie, or hope to snap some photos for an engagement announcement, make sure that your hands are manicured to your liking by the time this event rolls around.
Double Checking Everything
You may notice that your partner is making sure they are up to date on all of your favorite things. "Are your favorite flowers still peonies?" "What was that champagne you love called again?" If you are feeling bombarded with these types of questions, they are probably just making sure that everything is perfect, so make sure you answer honestly!
Taking an Interest in Your Jewelry
Have you spotted them sneaking around your jewelry box? Have they been noticing details in your jewelry more often than usual (metal type, stones, etc.)? When your favorite ring goes missing, don't panic. Your S.O. is likely just borrowing it to get your ring size!
Saving Money
Is your significant other spending less? If you've noticed some out-of-the-ordinary penny pinching habits, this might be a sign of a proposal on the horizon.
Friends or Family Members Actions
Have either your friends or family been asking you a lot about your future? It's possible that many loved ones in your circle are in on the proposal, so their attitudes might provide key insight into your partners plans.
Final Thoughts
While the anticipation and excitement of an upcoming engagement can be overwhelming, still try to let yourself be surprised! If you are planning a holiday engagement, make sure you have checked off all of our do's and don'ts. Let us know what you think of these signs in the comments below, or on our Twitter, Facebook, or Instagram.