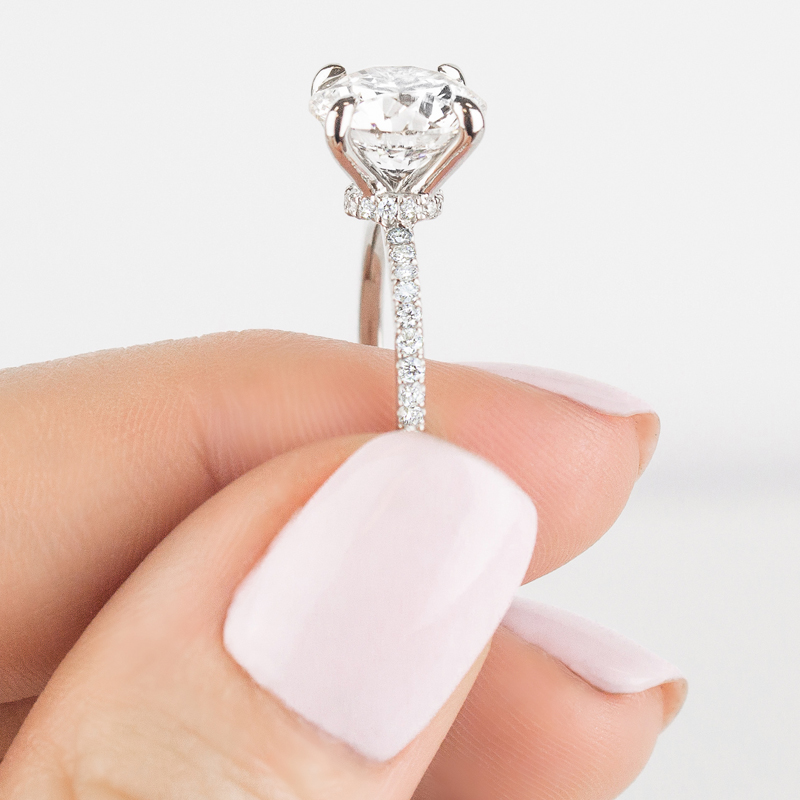 Hidden details make these shimmering rings uniquely beautiful.
Who doesn't love a surprise? Hidden diamond halos beneath the center diamonds of these engagement rings add an extra element of sparkle to their profile view. Pair a secret halo with a diamond accented band for an utterly dazzling look.
Find our favorite hidden halo diamond accent rings below!
Demi Diamond Ring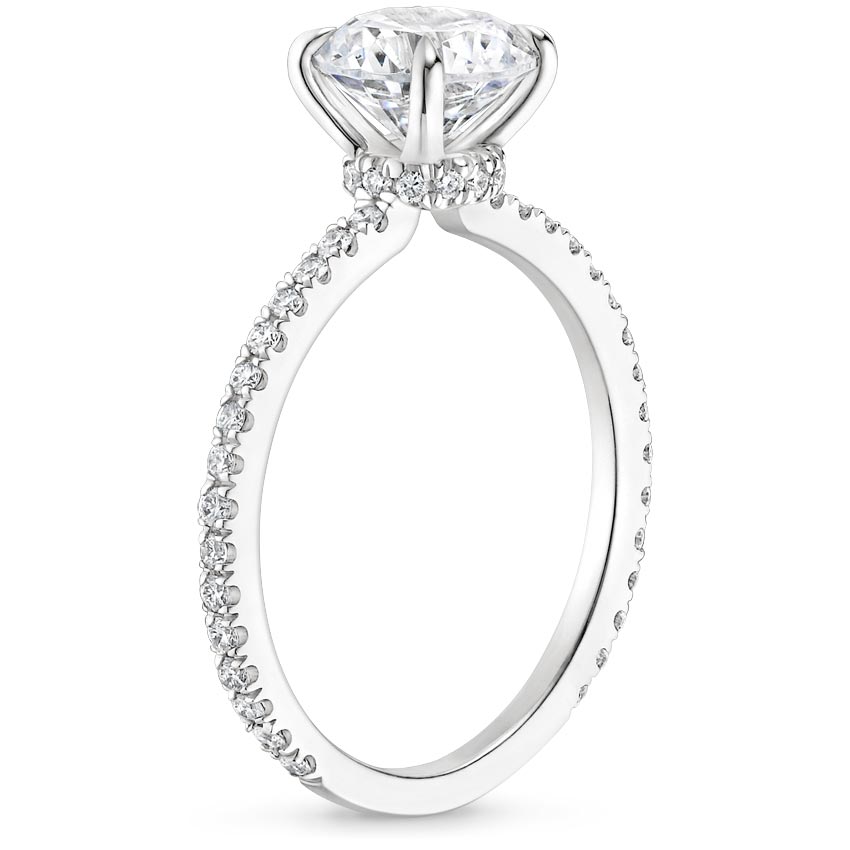 With its petite diamond band, glittering hidden halo and elevated center diamond, the Demi Diamond Ring sparkles from every angle.
Secret Halo Diamond Ring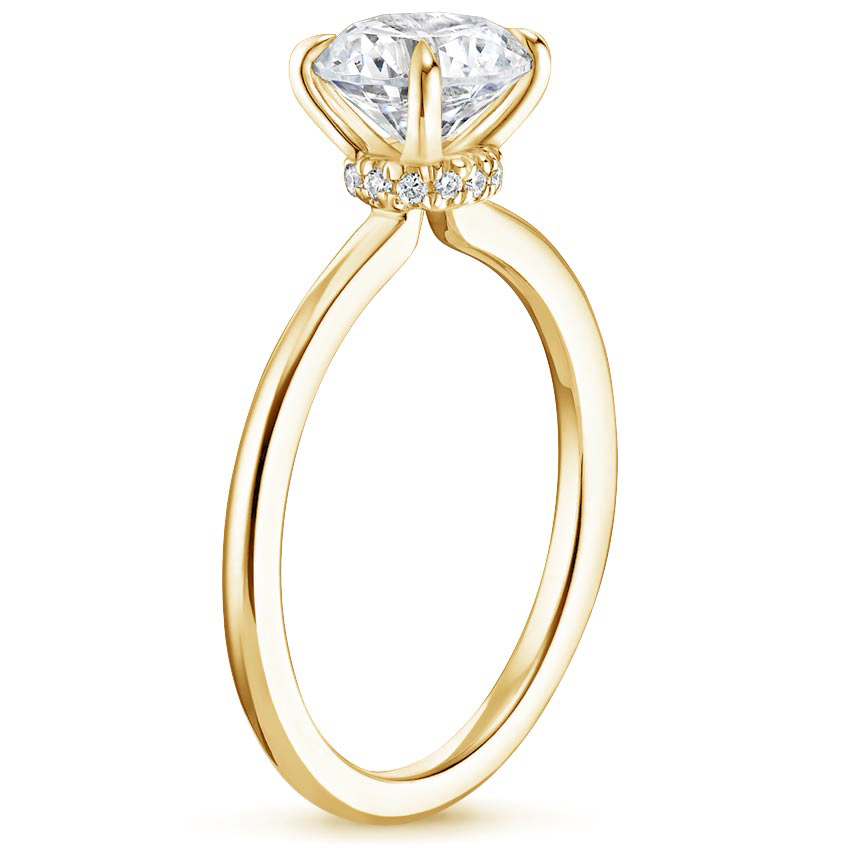 The secret halo of this ring adds an understated dazzle to the otherwise sleek and classic setting.
Viviana Diamond Ring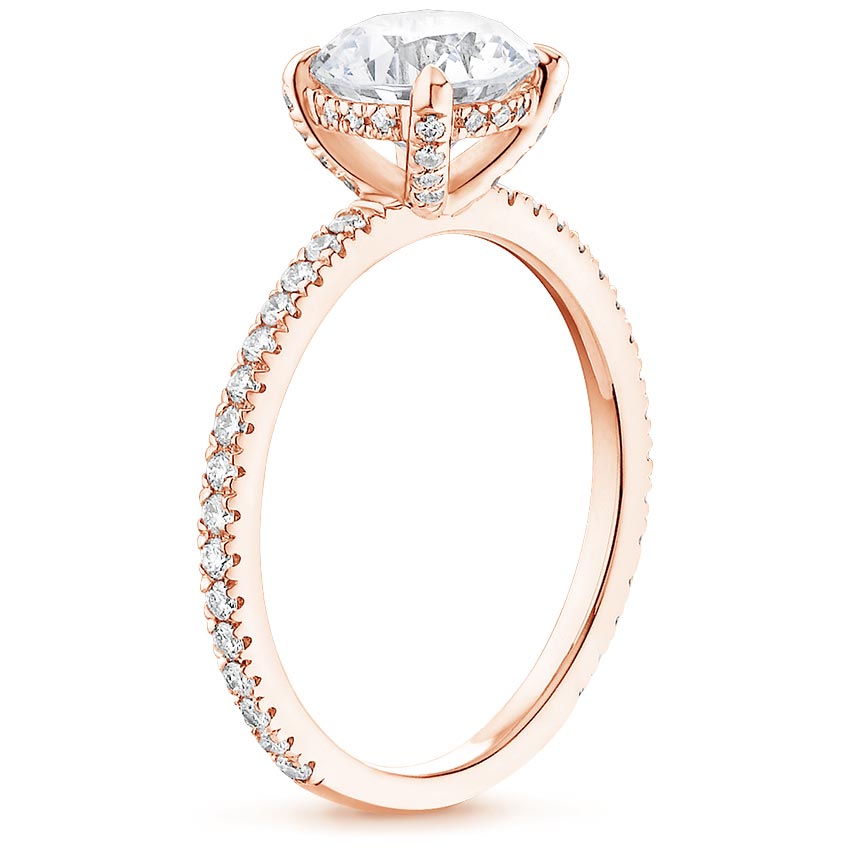 Featuring a halo of scalloped pavé diamond accents adorning its gallery, the Viviana Diamond Ring is uncommonly elegant.
Linnia Diamond Ring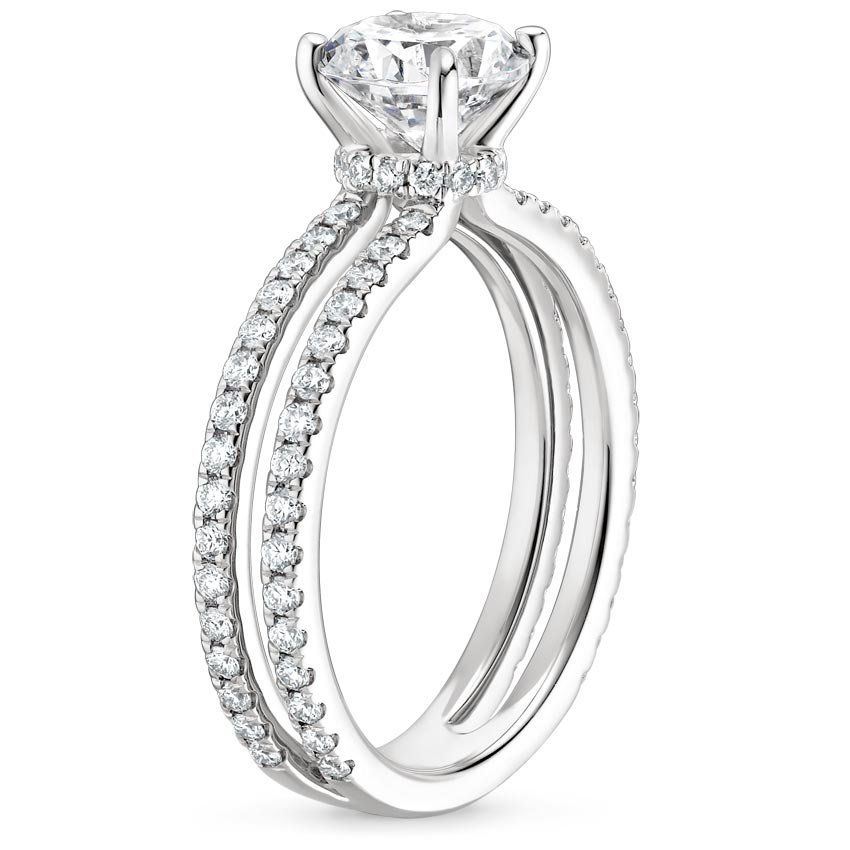 Double the bands, double the fun! The parallel bands of the Linnia Diamond Ring, shimmering with scalloped pavé diamond accents, symbolize harmony and partnership, unified by its dazzling hidden halo under the center diamond.
Valencia Diamond Ring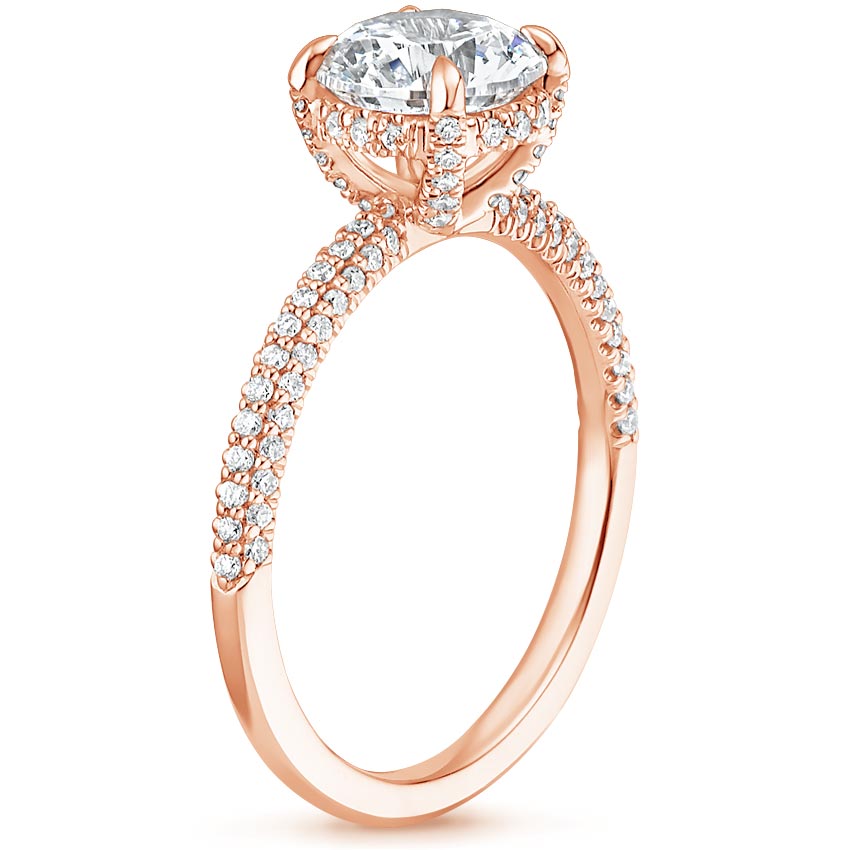 Micro-pavé diamonds adorn every facet of this delicate engagement ring. The scintillating fire of the band and gallery make it one of our most popular settings.
Clara Diamond Ring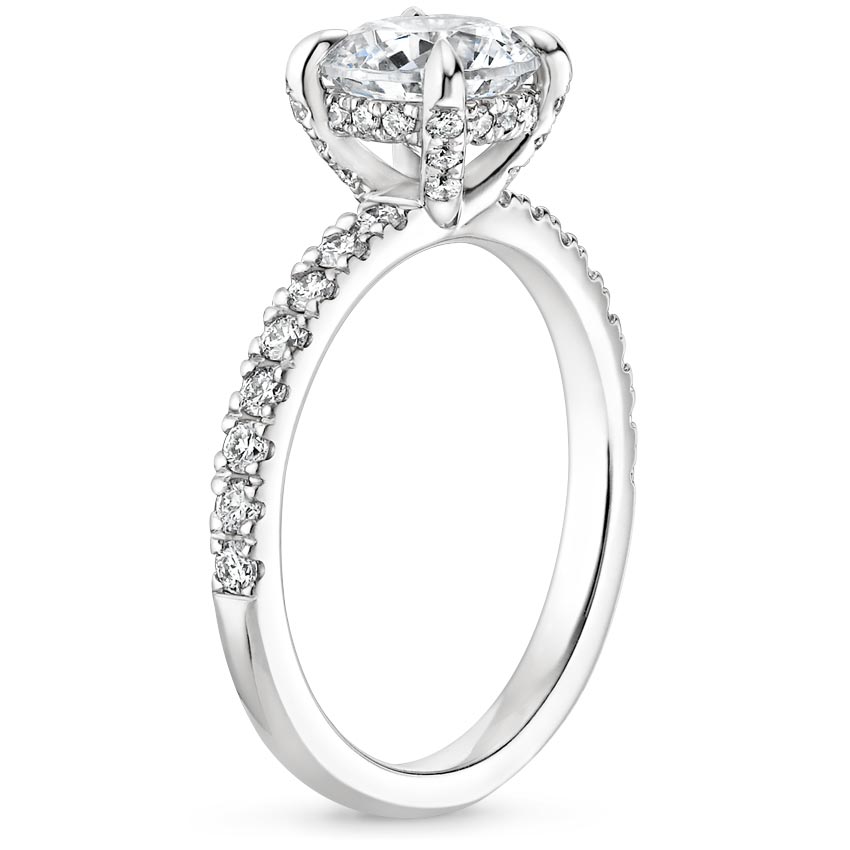 The surprise pavé diamond accents of the Clara Diamond Ring add serious sparkle and brilliance to this classic band.
Final Thoughts
What do you think of hidden halos? Would you choose an engagement ring with one? Let us know on Instagram, Facebook, or Twitter, or leave us a comment below!