Although the most buzzed about celebrity engagement rings more often feature diamonds (think the jaw-dropping dazzlers worn by Beyonce and Jennifer Aniston), a subset of stylish stars prefers the distinctive beauty of sapphire rings.  Check out the breathtaking blue (and yellow) gemstones worn by these A-list ladies:
Princess Catherine, the former Kate Middleton, famously wears the sapphire engagement ring once worn by the late Princess Diana. The ring features a vibrant oval sapphire surrounded by a halo of diamonds. (As you'll see in our post on Royal Engagement Rings, colorful sapphires, rubies, and emeralds seem to be the go-to gemstones for European royals).
The dazzling vintage sapphire engagement ring given to Penelope Cruz by husband Javier Bardem is reminiscent of the one worn by Princess Catherine.
Fashion designer and former pop sensation, Victoria Beckham, has been gifted 13 engagement rings from soccer star husband David Beckham. Her eighth being a gorgeous round cut sapphire ring.
The large square sapphire given to Elizabeth Hurley by cricket-playing fiancé Shane Warne fits the glamorous style of the stunning British supermodel.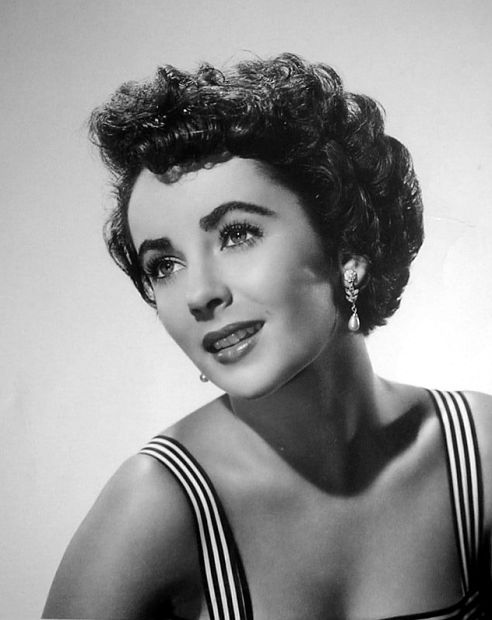 Classic Hollywood film legend, Elizabeth Taylor, donned many different engagement rings. Elizabeth's second husband, Michael Wilding, proposed to her with a cabochon sapphire that featured a domed rather than faceted effect.
Fashion designer Mary-Kate Olsen's vintage engagement ring from Oliver Sarkozy features 16 dazzling sapphires.
Final Thoughts
Which of these sapphire engagement rings is your favorite?  Let us know on Instagram, Facebook, or Twitter, or in the comments section!
Browse our collection of sapphire engagement rings and vintage sapphire engagement rings.