There's just something about sapphires–these richly hued gemstones have been prized since antiquity, and were some of the first gems to be cut and polished.
Because they have long symbolized loyalty, sapphires make perfect focal points for engagement rings, and are never more entrancing than when found in a ring from a romantic era of the past. We think you'll love these gorgeous sapphire rings in our Antique and Vintage jewelry collection:
The Kate Ring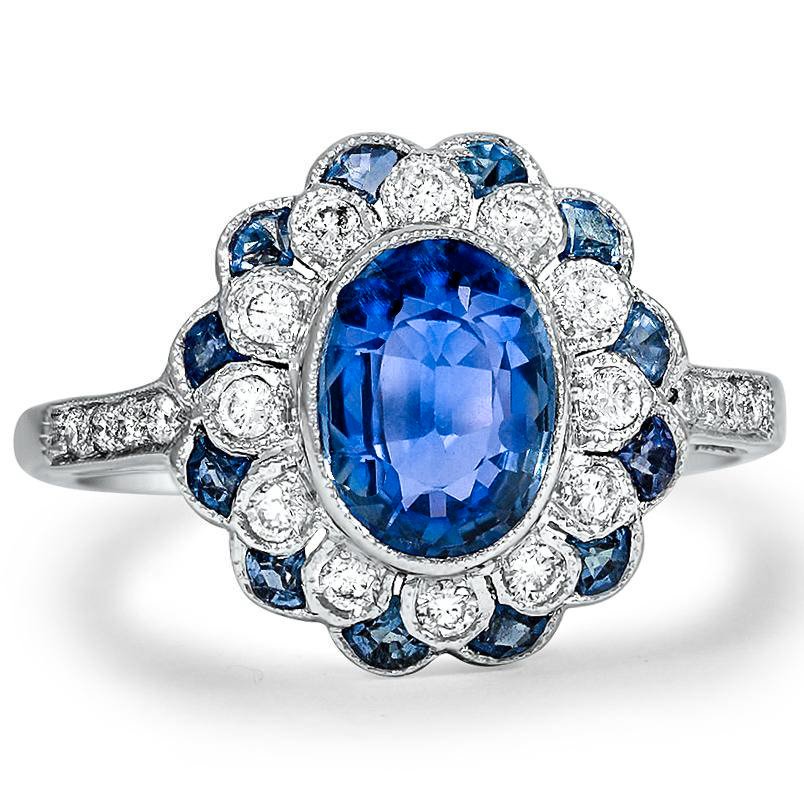 The Kate Ring features a dazzling natural blue sapphire lofted above a floral halo of round brilliant cut diamonds and natural sapphire accents.
The Florance Ring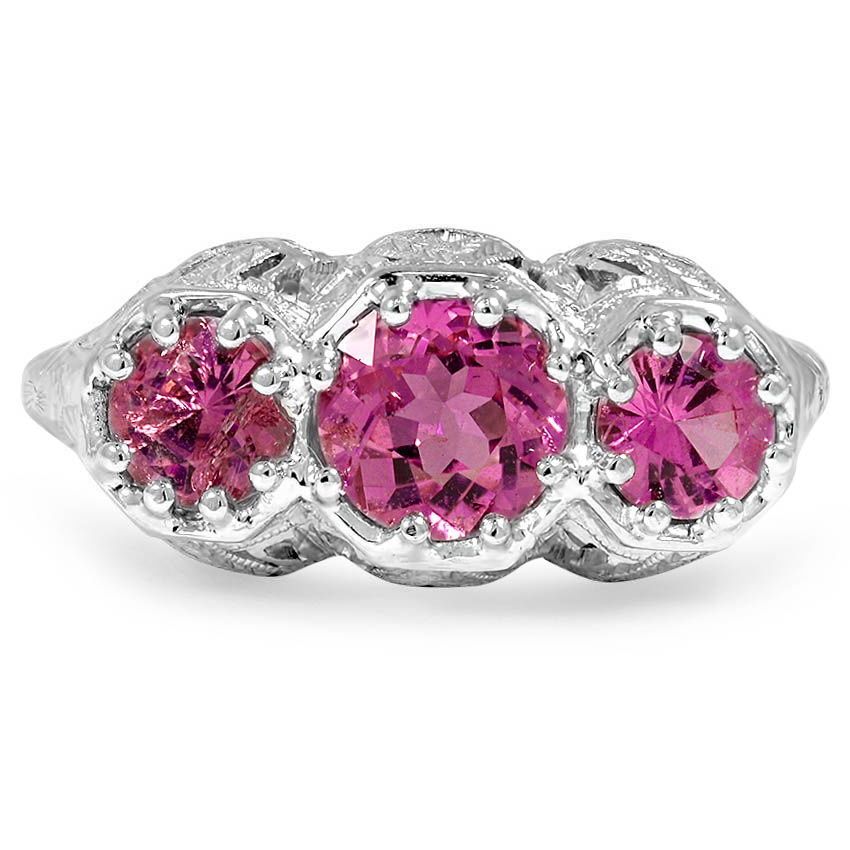 The Manica ring is a beautiful example of Edwardian-era artistry. It features three natural pink sapphires in an intricate setting with pierced details and floral designs on the shoulders and gallery.
The Melisende Ring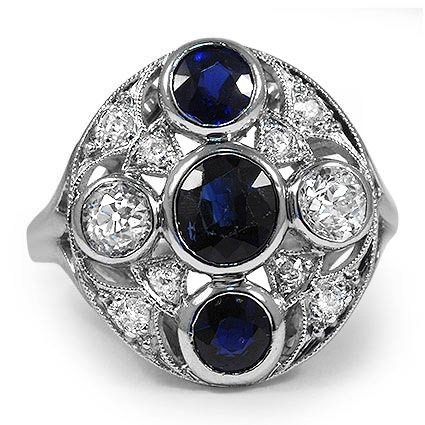 The Melisende Ring exudes Art Deco style. It features a vertical row of three rich blue bezel set sapphires surrounded by diamond accents in a circular mounting.
The Vernetta Ring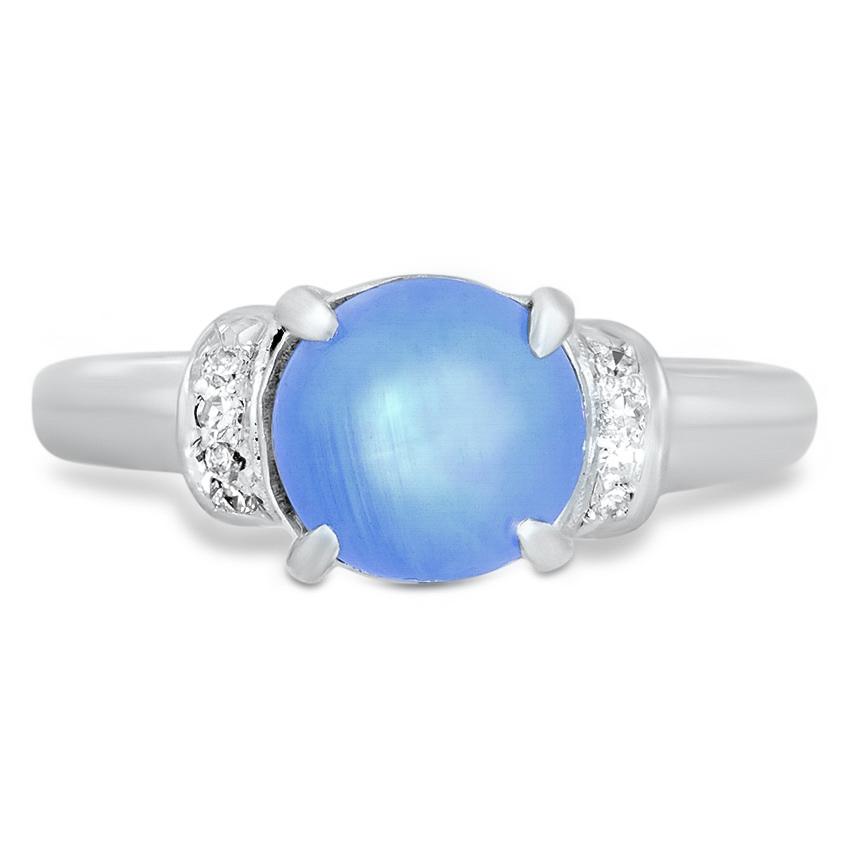 A star sapphire is accented by two glittering diamonds in the dazzling Vernetta Ring, which comes from the Retro era.
The Arabesque Ring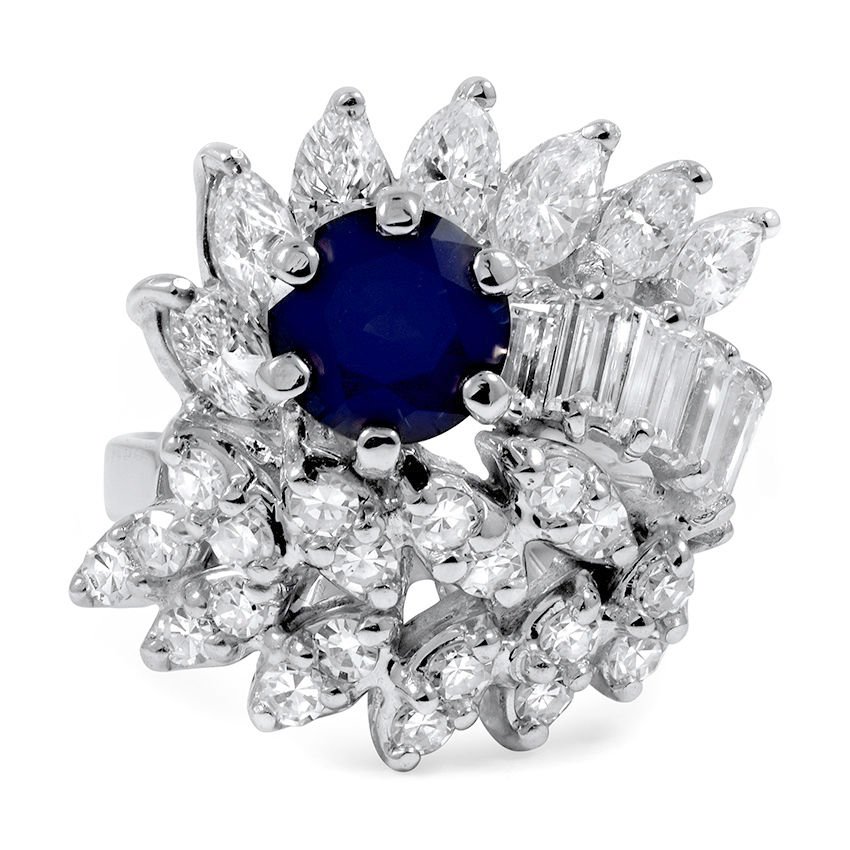 Another Retro era treasure, the Arabesque ring features a deep blue sapphire surrounded by a burst of dazzling diamond accents in white gold frames.
The Johnna Ring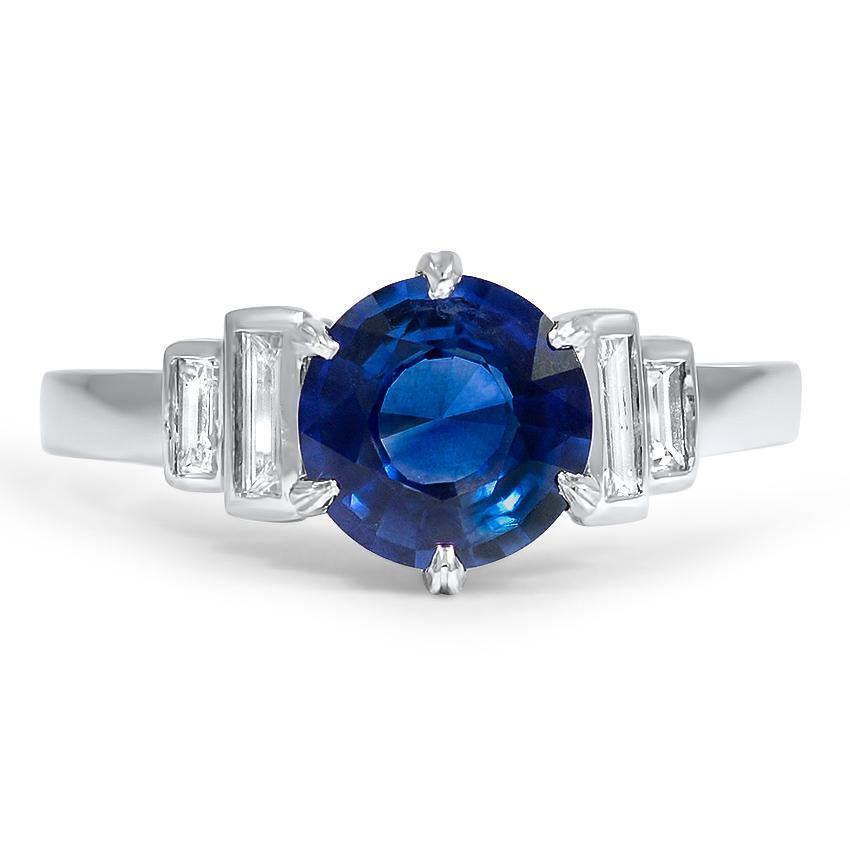 The Johnna Ring features a vibrant natural sapphire accented by steps of baguette-shaped diamonds on both sides.
Final Thoughts
Do you love antique sapphire rings?  Which of these is your favorite?  Let us know on Facebook or Twitter, or in the comments section!