If you love jewelry, like to keep up with celebrity style trends, or are a die-hard romantic who can't resist a proposal story, then you probably know a thing or two about celebrity engagement rings. We can't help but pay attention to the styles that our favorite actors, singers and other celebs wear on their ring fingers, and we've noticed that their engagement rings fall into five basic categories:
The Enormous Ice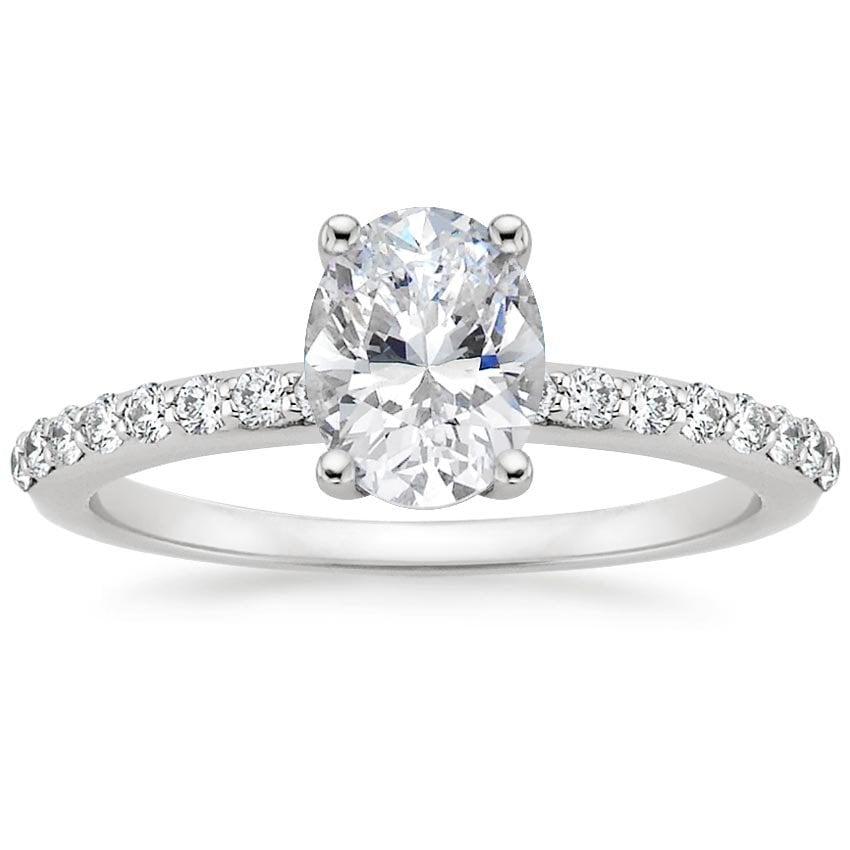 The A-list engagement rings that inspire the most hysterical headlines in celebrity weeklies are those with huge center diamonds (and eye-popping price tags to match). Think Beyonce's eighteen carat emerald cut diamond ring, Jennifer Aniston's dazzling round diamond (estimated to be eight carats), and Kim Kardashian's fifteen carat cushion cut ring. These attention-commanding rings usually feature simple designs, with thin bands and few accent diamonds, since the center gems would dwarf them anyway. If you dream about an engagement ring with a dazzling center diamond, consider an elegantly understated setting like the Petite Shared Prong Diamond Ring.
The Chic Vintage Piece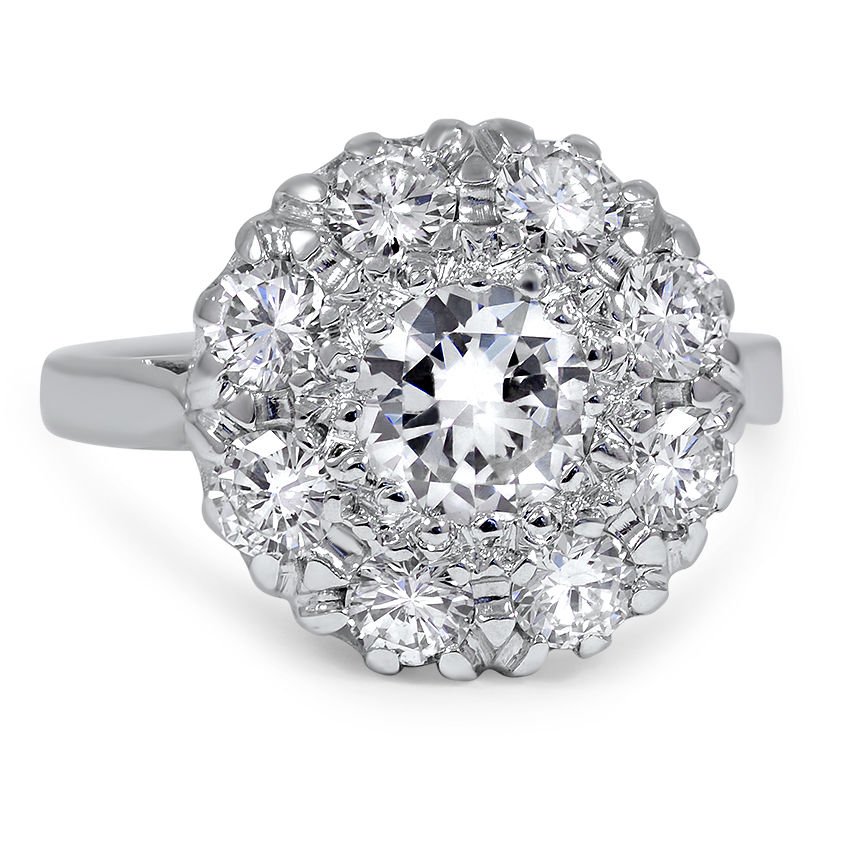 Style-conscious stars often wear vintage engagement rings, a choice which is both distinctive and very chic. Scarlett Johansson, Mary Kate Olson, Milla Jovovich and, of course, the Duchess of Cambridge all have stunning vintage rings. In more recent news Vampire Diaries actor Ian Somerholder gave new bride Nikki Reed an engagement ring with a beautiful vintage style, though they haven't shared whether the ring is vintage or new. Its floral cluster look has a very vintage feel and we wouldn't be surprised if it is from the Art Deco or Retro eras. You can find similar styles, including the Shawna Ring, in our collection of Vintage Engagement Rings.
The Ultra-Unique Design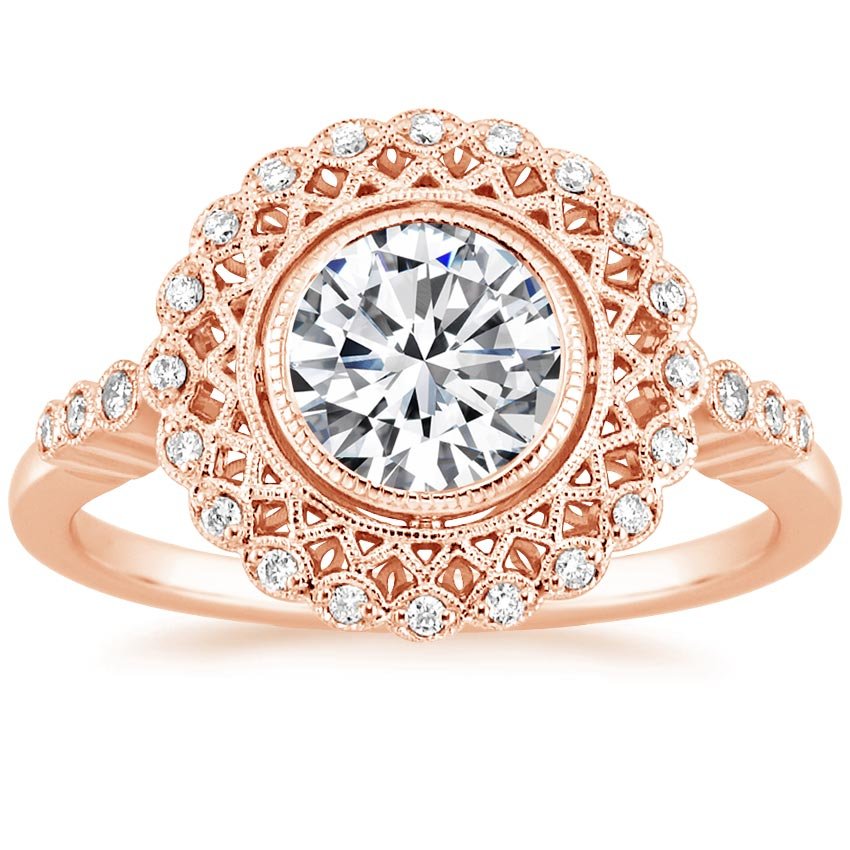 Those celebrities who insist on standing out from the pack often choose engagement rings just as distinctive as they are. Witness Lady Gaga's romantic heart-shaped diamond engagement ring, which became slightly less unique two months later when Nicki Minaj began wearing a heart shaped engagement ring as well (Gaga's is a white diamond with minimal embellishment, while Minaj's ring features a yellow diamond surrounded by a double halo of white diamonds). Craving a romantic look like this for your own ring?  Browse our selection of heart shaped diamonds.
Another way that celebs show off individual style through their engagement rings: Non-traditional gemstones and metals. Although universally adored star Justin Timberlake and wife Jessica Biel could hardly be called alternative, the ring he designed for her stands out from the pack, with blackened platinum and aquamarines (her birthstone) accenting the center diamond. True Blood star Anna Paquin's ring features a moonstone in oxidized gold, rocker Gwen Stefani wears a thick black band featuring diamonds and gold detailing, and Fergie's ring is wide gold band showcasing a diamond at the center of a starburst pattern. Rose gold engagement rings, such as the rose gold Alvadora Ring,  have been particularly sought after as a romantic and distinctive choice.
The Colorful Choice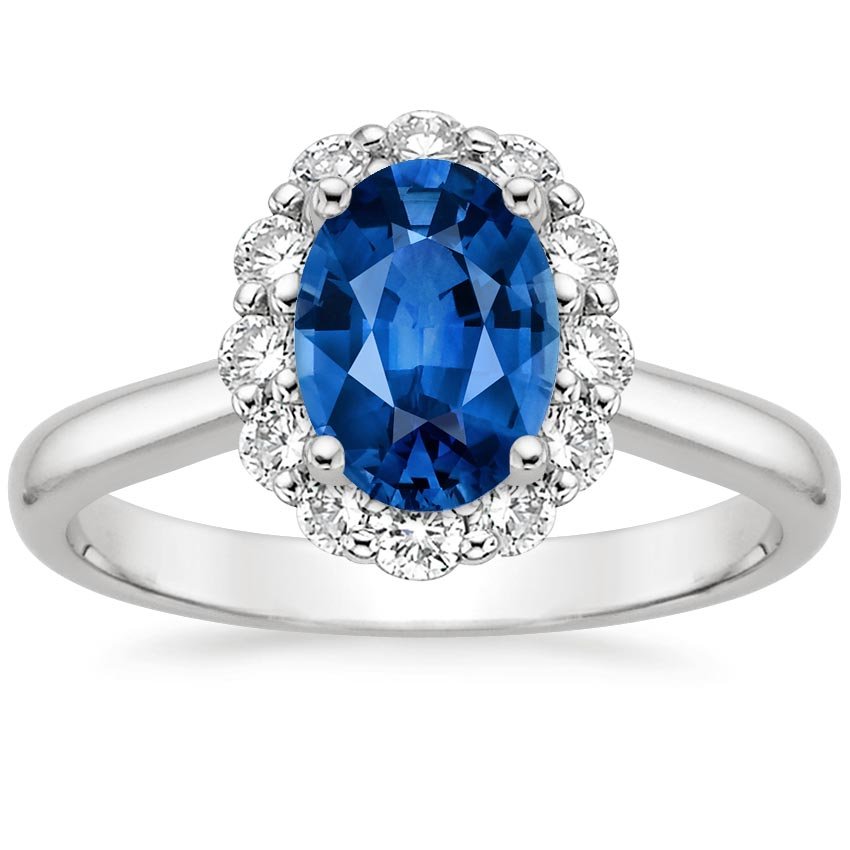 Then there are the famous brides-to-be who choose to stand out with eye-catching color. Halle Berry, Olivia Wilde, and Zoe Saldana's rings all showcase vibrant green emeralds, while the group of sapphire-loving celebs includes Elizabeth Hurley, Jenny McCarthy and Penelope Cruz. The sisters Jessica and Ashlee Simpson both wear rings featuring rubies. And colored diamonds are another way that stylish celebs tweak tradition: Blake Lively wears a pink diamond, Kelly Clarkson a yellow one, and the diamond in Kristen Bell's engagement ring from Dax Shepherd features a peachy-hued diamond that creates a thoroughly unique look. If you love colored gemstones, browse our collections of Sapphire Engagement Rings and Unique Colored Gemstones.
The Ethical Statement
Stars who embrace environmentalism or social activism often make a statement with their engagement rings, whether by assuring the press that their diamonds were responsibly sourced or that they chose a vintage ring because of ethical concerns. The seven carat diamond in Amal Alamuddin's ring from George Clooney is said to be ethically sourced, Natalie Portman's ring features recycled platinum and an antique diamond, and actor-turned-vegan lifestyle guru Alicia Silverstone wears a vintage ring, in keeping with her environmental activism. If ethical, sustainable sourcing is important to you, you've come to the right place. Learn more about Brilliant Earth's ethical and sustainable practices.
Final Thoughts
Which style of celebrity engagement ring is your favorite? Let us know on Facebook or Twitter, or in the comments section!