We regularly hear updates from the elementary school we've sponsored in a small diamond mining village in the Democratic Republic of Congo (DRC). What we hear is truly exciting. Students at the school are thriving.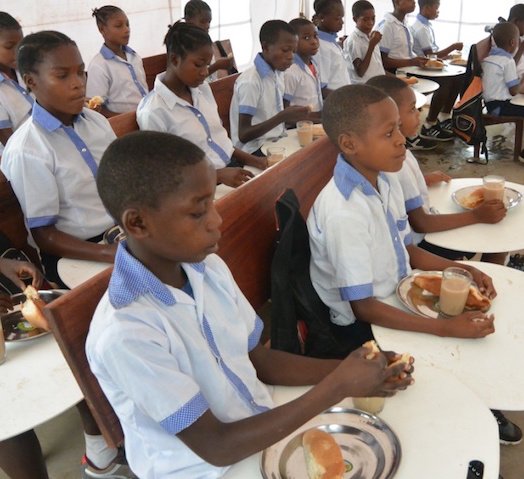 The students who attend the Brilliant Mobile School begin their days with a free breakfast and some tea. Classes start at 7:30 a.m. with math, history, and civics. Later the children study French, science, and health. There's time in the schedule for outdoor play and sports such as soccer. Once a week, the students clean the school grounds. The school day ends with a free lunch of Fufu (a staple food in many African countries made of maize flour), rice and beans, fish, or some other nutritious food.
In short, the school is making a difference in the lives of 20 children, kids who might otherwise spend their days digging for diamonds in the nearby diamond mines. We're accomplishing our goal of helping to reduce child labor and allowing children to build the skills they will need to reach for their dreams. Before our school, no school existed at all in the village, called Lungudi.
But the success of the school raises a question: How can this project become the start of something bigger? How can this one school spark more change?
We knew before this project began that there are millions of children in the DRC who should be in school but who aren't. It is estimated that one in four children in the country ages 5 to 17 is being denied the right to a basic education. Now that we've started a school, we've come face to face with the enormity of this problem. Most of the photos we've received have been joyful photos of children in uniform—photos like this: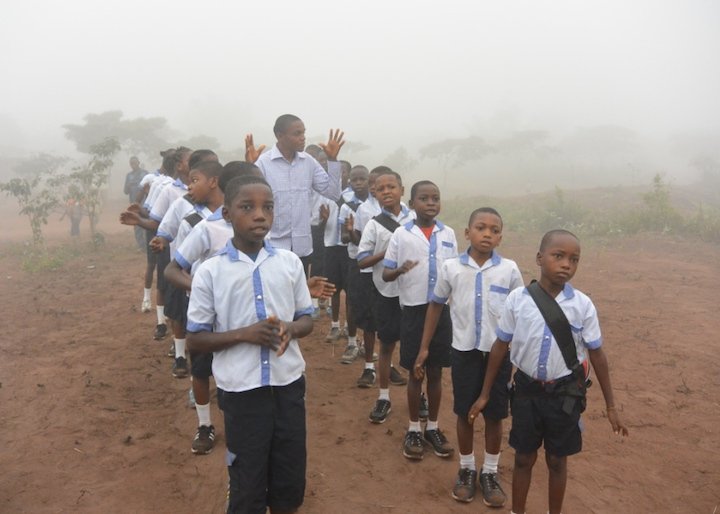 But we've also received photos of other children in Lungudi for whom there is as of yet no school. Many of the children in the village have been observing the school, probably curious.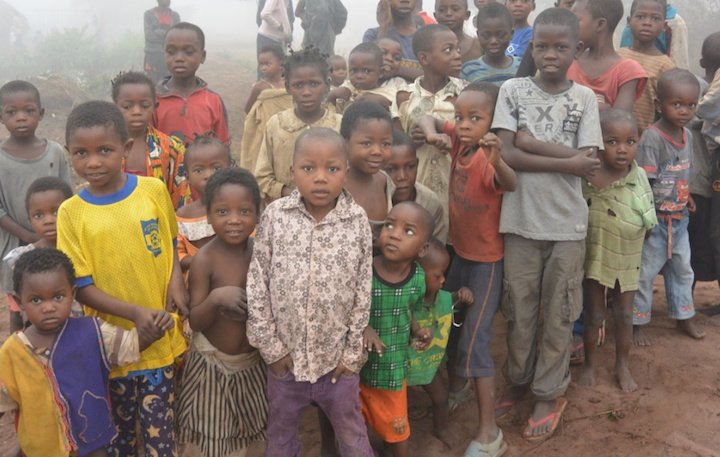 One solution to the unmet need we've encountered is to do more ourselves. We can help both by donating as a company and by reaching out to the Brilliant Earth community, including staff and customers. Last year, the organization that launched the school, the Diamond Development Initiative (DDI), told us that the people of Lungudi needed clean water. We responded by leading a holiday fundraising drive that, with matching donations from Brilliant Earth, has raised over $12,000. The money will be used to build and maintain two wells, providing enough clean water for 3000 people.
We're also optimistic that our school will open the door for more diamond industry sources to sponsor more schools. We're thrilled that this is happening already. Shortly after we committed funding last year, an industry philanthropy group called the Diamond Empowerment Fund sponsored another school, doubling the number of students. Once this pilot year is over, we expect that more diamond industry sources will step forward with more support. Together with other donors—UNICEF has made a major commitment to primary schools in the DRC—the diamond industry can have a real impact on the lives of children in impoverished diamond mining communities.
There's another way to approach this problem too. The DRC has an ace up its sleeve: its mineral wealth. By keeping children out of the diamond mines, DDI is laying the foundation for a supply of diamonds from the DRC that would be certified as free of child labor and responsibly mined. Jewelers could buy these "development diamonds" at a fair price and sell them to socially conscious consumers. DRC communities could reap the benefits, using some of the profits for education. Someday, as well, the DRC's national government could do a better job of harnessing the country's mineral wealth to increase access to education.
Much of the above is hopeful thinking about how others could help the village of Lungudi. What's been most amazing, though, is how the people of Lungudi are responding to the school. Parents have been asking for more grade levels and for more students to be admitted. Some parents who have a child in the school want a brother or sister to attend as well. The local chief has announced plans to donate two acres of land to build a permanent school to replace the temporary structure that is acting as a classroom this year.
If the presence of the school can build enough support for education in the village, we would not be surprised to see more local solutions—and more children in Lungudi going to school. As the African proverb says, it takes a village to raise a child.